Recently Tudor Davies of Terry's Blinds, asked me to be a part of their design blog and featured Refresh Restyle in their designer insights section.
Most of my design projects are focused on reusing what I already have, but I am inspired by current trends.  With a little paint and fabric, I think I can keep my decor current by refreshing/redesigning it.  That's one of the reason Refresh Restyle blog was started.  My son said Mom, you're always changing things and working on all kinds of different project, why not show others that if a grandmother (me aka YaYa) can do it, anyone can.  You can check out my DIY projects here.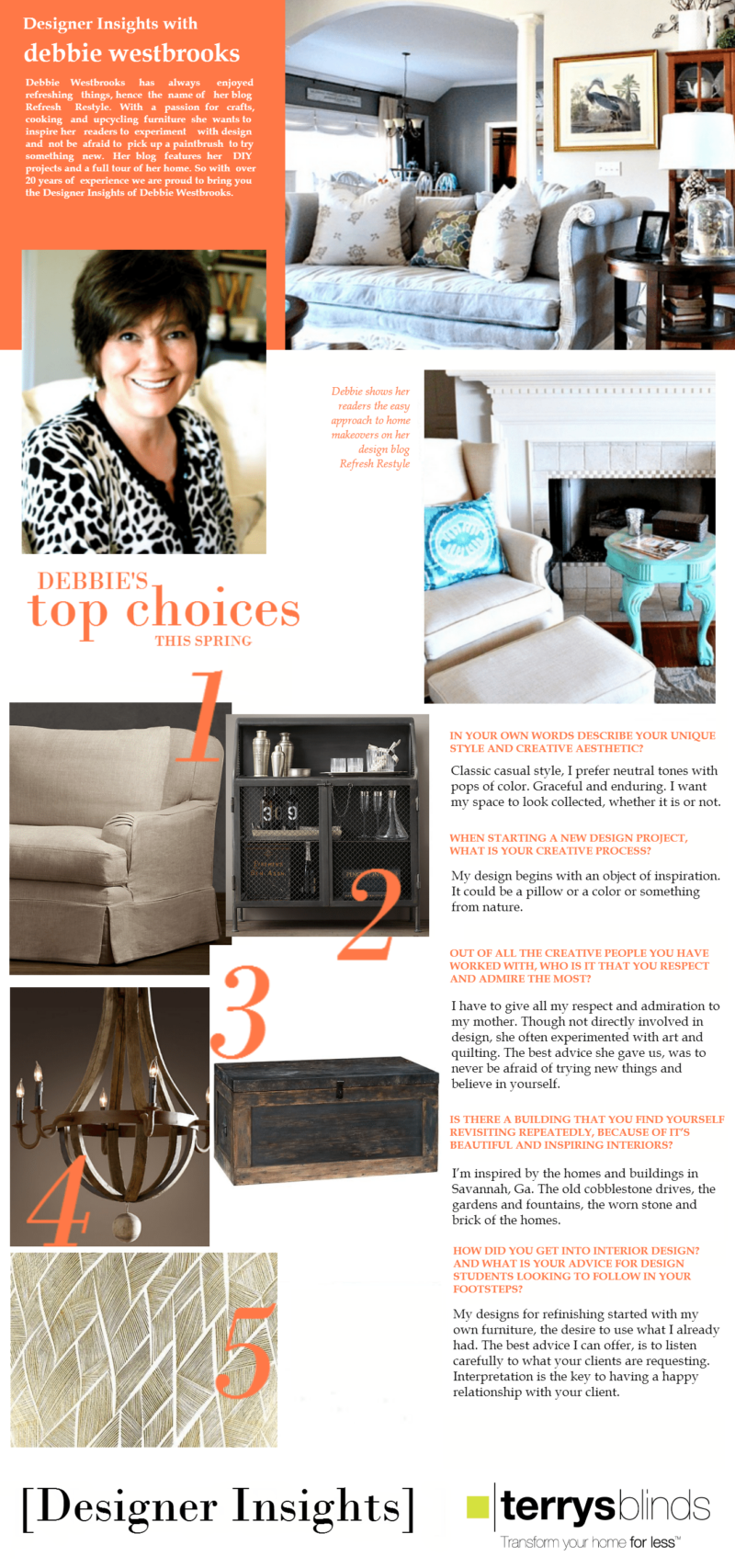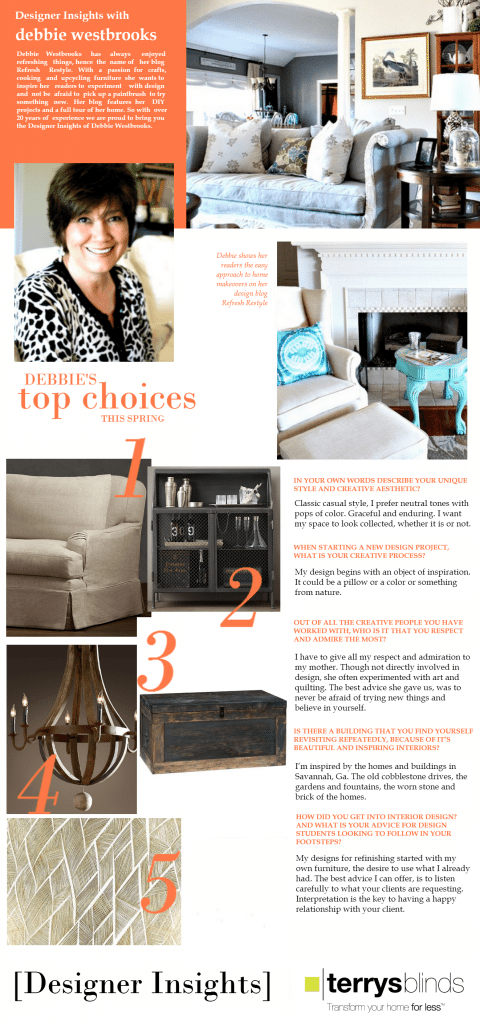 It was fun putting together five of my favorite furniture picks! Starting with 1. My sofa choice is neutral, after going through a couple dozen sofa, I finally realized a neutral one goes a lot further.  2. I am loving the industrial look these day and bar carts are very popular.  I love the metal industrial look of this one.  3.  As most of you know, I love painted furniture, but to warm a space up and give it a little character, a worn wood trunk makes a great coffee table.  4.  I think I might die if I don't get one of the wine barrel lights soon!  5. I am loving gold right now and I think this abstract piece of art is amazing.  If I were going to redesign my space, these are all items that I would look at for inspiration.
When you're thinking about changing your decor, I suggest refreshing items that you already have!  Be inspired by the new, but reuse the old! 
Thanks to Tudor Davies for the invitation to share over at Terry's Blinds. 
Be sure to check out all the other Designer Insights here.