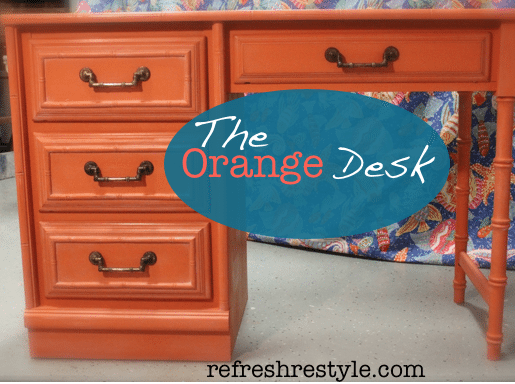 Orange is one of my favorite colors.
I've had this can of ASCP in Barcelona, just waiting for the right piece.  I came across this small desk and thought it would be perfect.
I mixed the Barcelona with Pure White to create my perfect orange.  And I got busy with this fun desk makeover.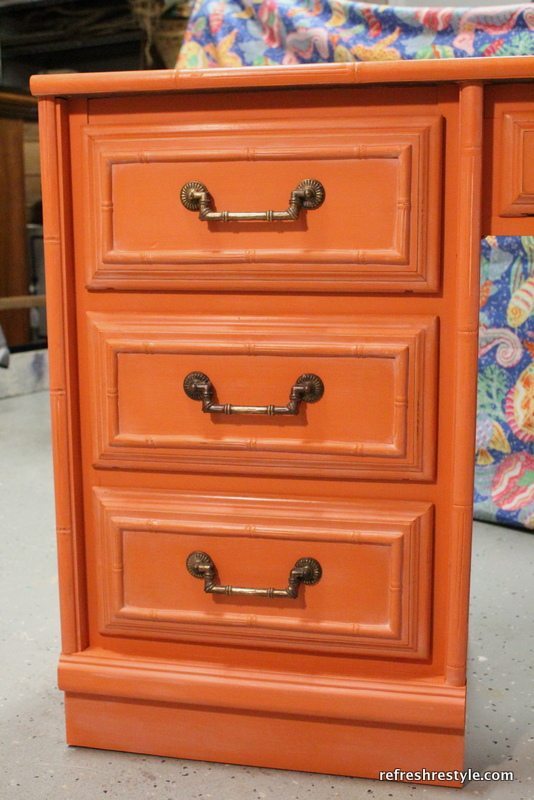 I used sand paper to distress a little here and there, and a new to me waxing technique to tone down the orange.  I'll be sharing more about the technique later.  
I wanted the desk to look fresh and fun, not Halloweeny.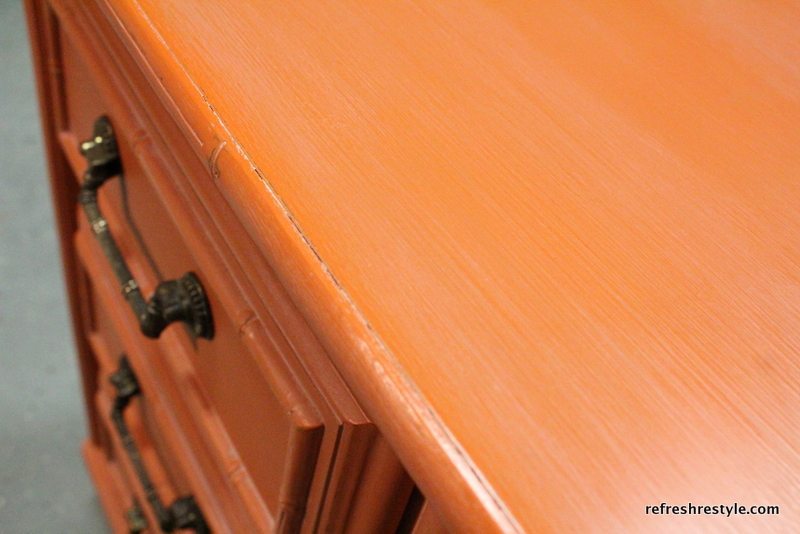 You can see how the waxing and distressed areas on the top add interest and depth.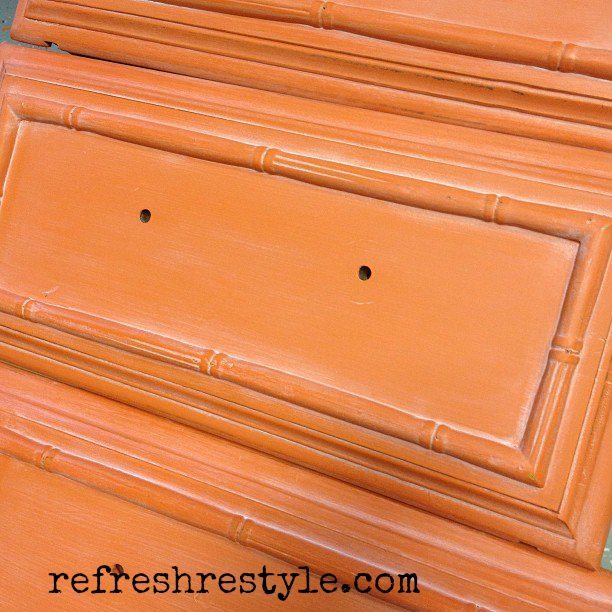 Drawer fronts before the hardware was added.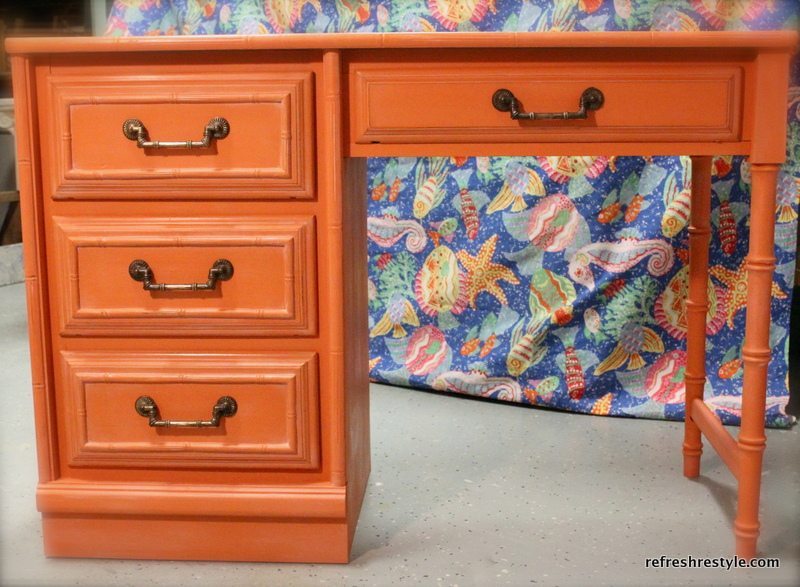 I think it would look great beside a bed or in a small office or any place that you need a pop of color.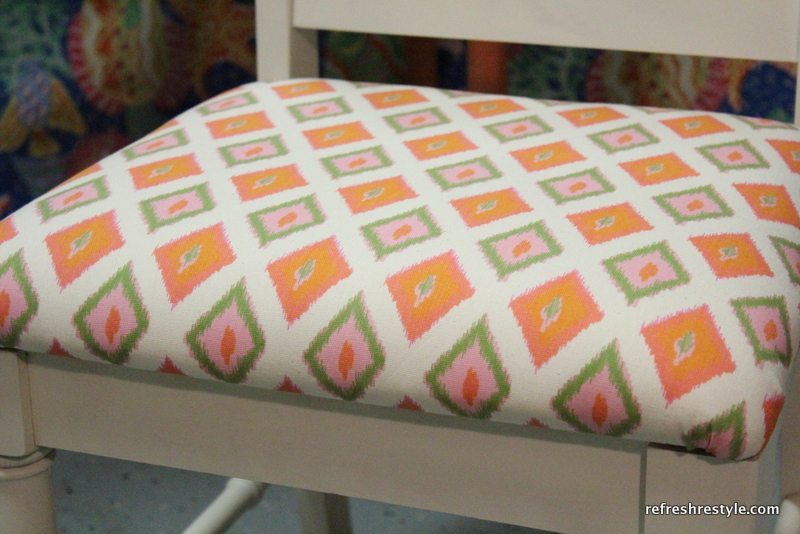 I had a chair with similar lines that I painted off white and added a coordinating fabric.  The chair would have looked great painted orange, but I didn't want to over do it.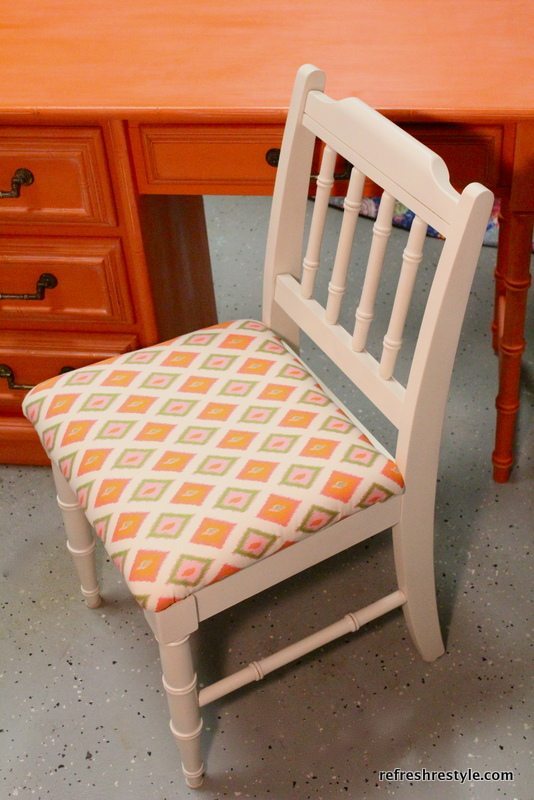 Perfect mates, at least I think so 🙂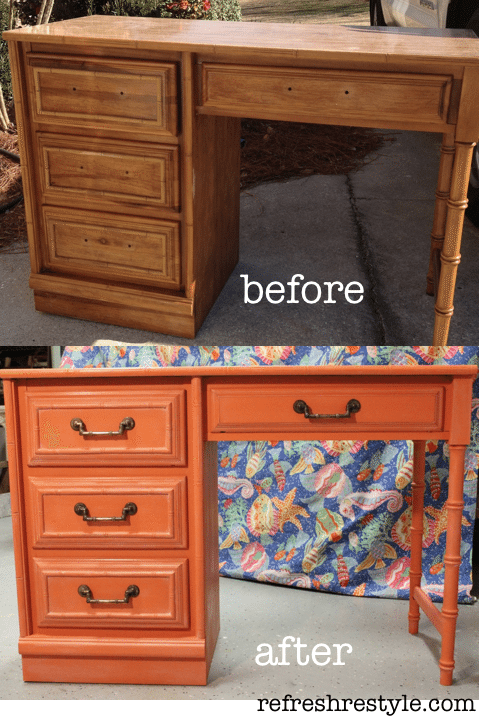 What do you think?  Are you crushin' on orange like I am??
Sharing at:  Miss Mustard Seed, Between Naps on the Porch