Oh my word would you look at that,
Monograms!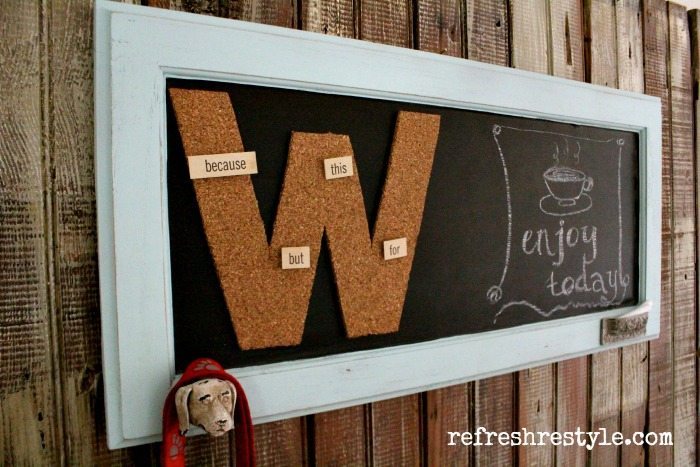 It's not just me though, four of my friends are sharing their monogram ideas too!
In fact over the next few months we're sharing some our favorite Southern Designs!
Here's my Monogrammed Chalkboard: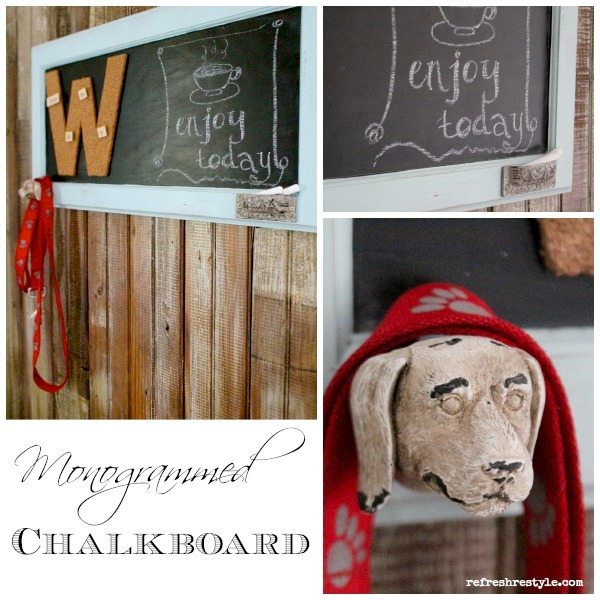 You can personalize it to fit your space, by choosing any paint color and hardware.
Here's what I used: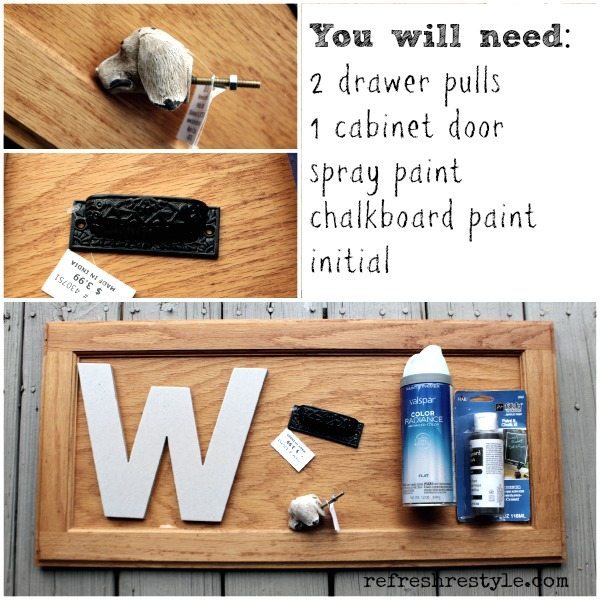 One of the drawer pulls was black, I spray painted it a color that was close to matching the other one.  After it was dry, I waxed it with dark wax and buffed.
I used the cardboard "W" as a pattern to trace out a piece of cork board, two ways to leave a message.
Paint the outside edges of the door with spray paint, after it dried I used sand paper to distress it a little.
Paint the center with 2 coats of chalkboard paint.
Decide where you want your drawer pulls, mark with a pencil and pre-drill. Attach your hardware.
I used my hot glue gun to adhere the cork monogram.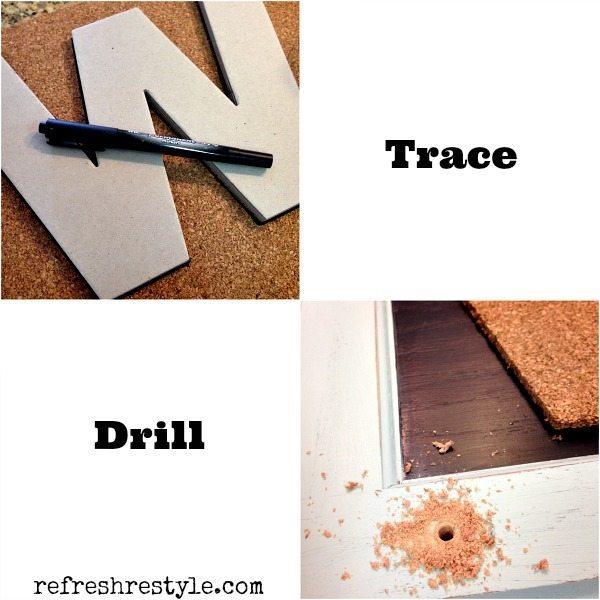 Am I the only one that's wants everything monogrammed?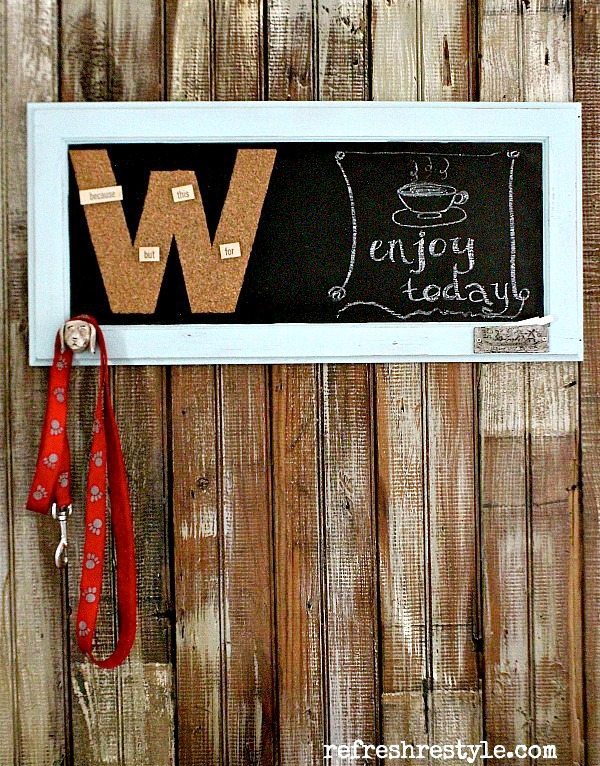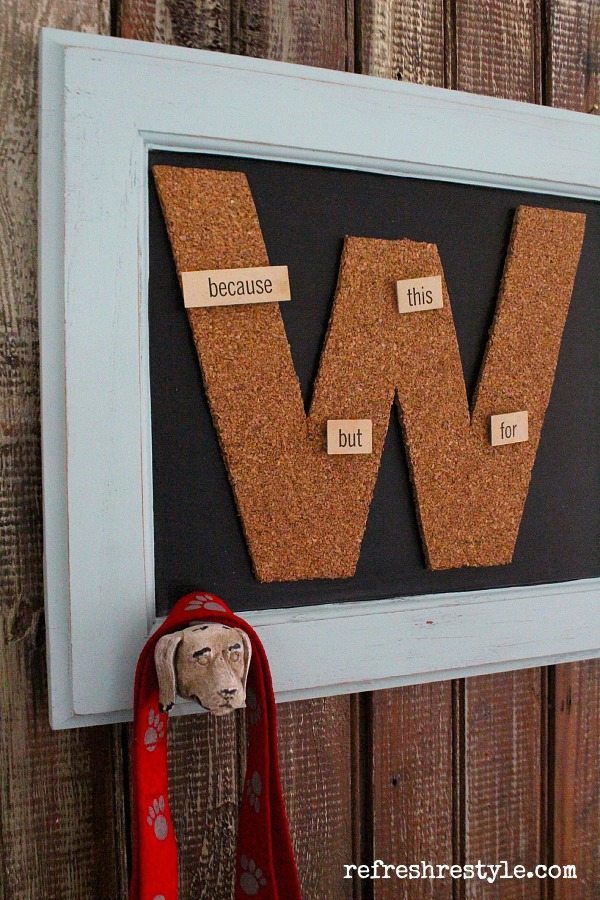 Doggie drawer pull used for a leash hook. (Murphy was not amused with this pull)
The other piece of hardware is a great place for your chalk.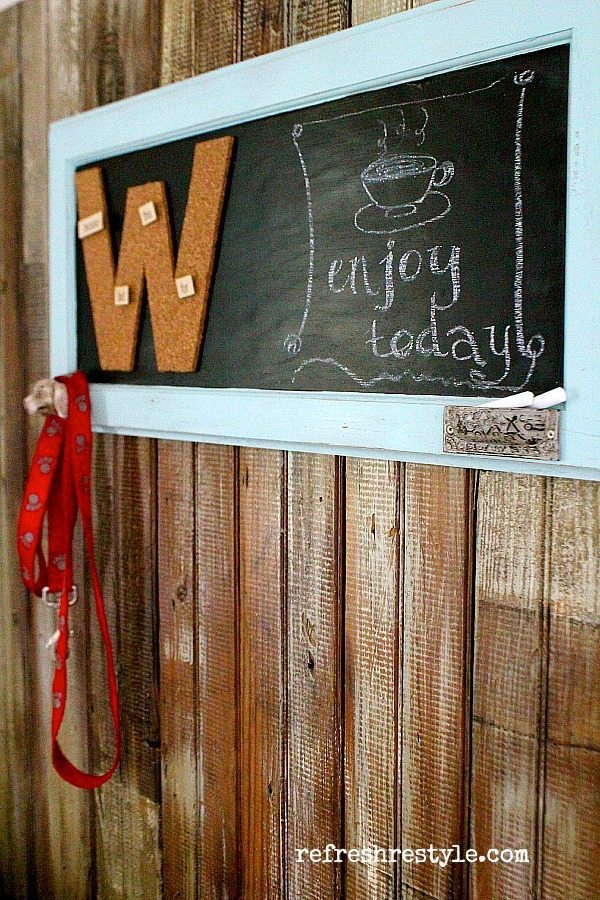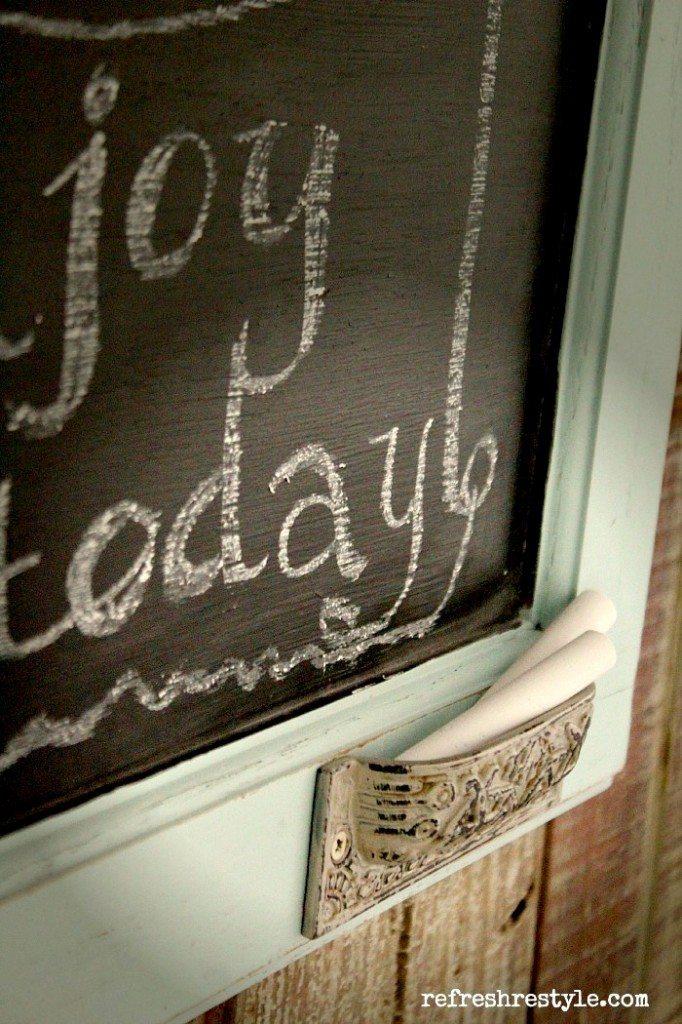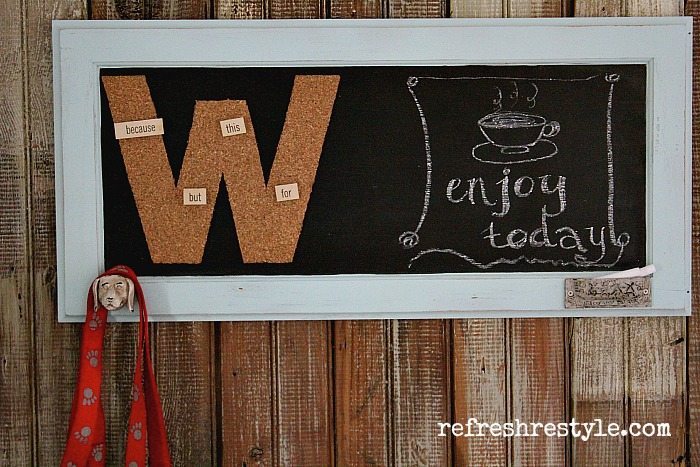 Grab your supplies and make your own monogrammed message center.
(my amazon affiliate for chalkboard paint)
Be sure to check out all these awesome Monogram projects!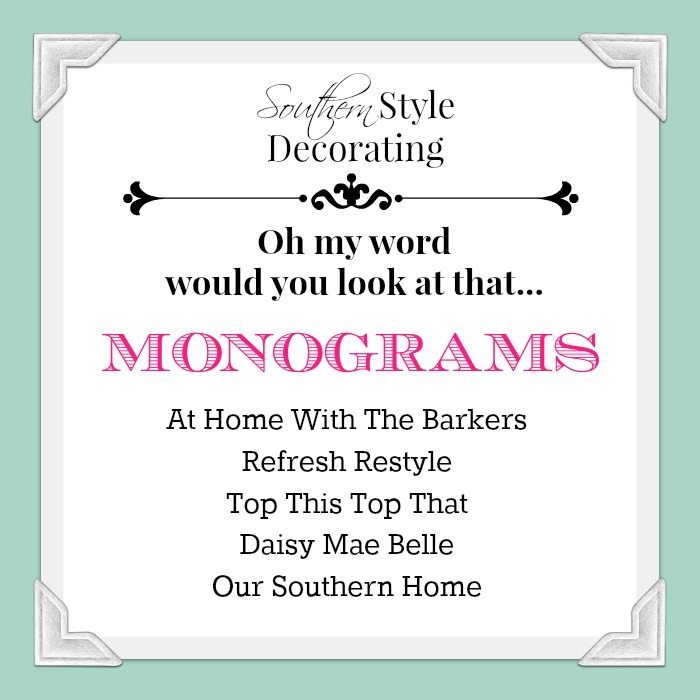 Click on these links to magically be transported to more fun with MONOGRAMS:
Four more ideas!
Have a great day and thanks for checking out our MONOGRAMS 🙂
Debbie
Sharing at: Junkers United at Bliss Ranch, Southern Hospitality, Link Party Palooza