How to Replace Old Felt in a Silverware Drawer or any drawer with felt…
These old buffets don't show up around here very often.  And rarely in great shape.  I'm kind of going backwards in my post about this one.  I have never actually shown you the before.  I just wanted to share a couple photos of the after,  so you'll know how to take care of those dirty old silverware drawer liners.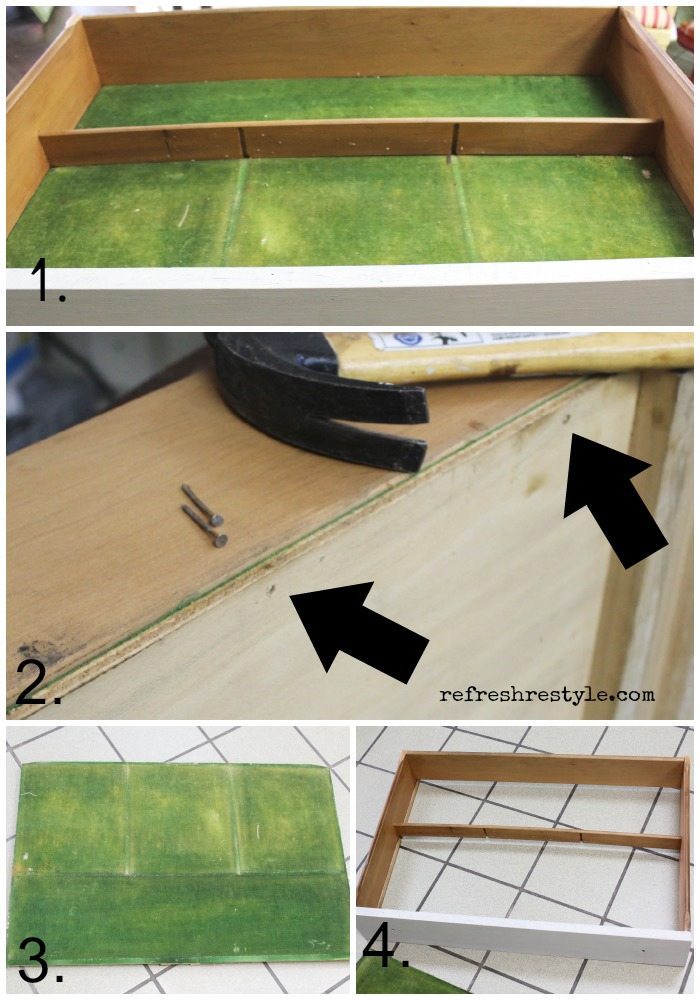 1.  Remover the dividers.
2. Locate nails that are holding the base in the drawer.  Remove those.
3.  Now you can slide the base of the drawer out.
4.  Base has been removed and it is gross!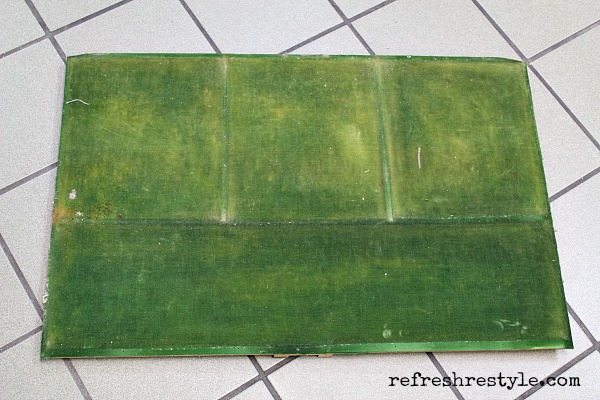 The fabric can be pealed away.  Clean the board.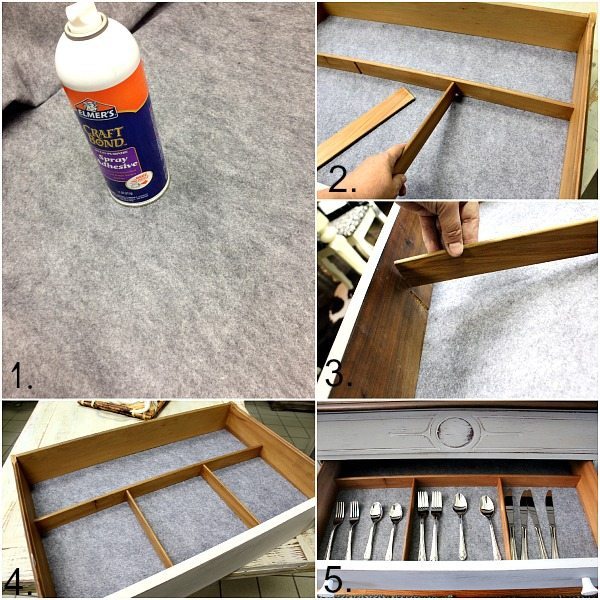 1. Cut new felt, spray the board with craft bond and press the new felt in place.
Use scissors, trim to fit the exact size of the board.  Slide the freshly covered board back in to place.
Replace the nails to hold it in place.
2.  Replace the dividers.
3.  Closer view of the divider.
4. Fall in love with your drawer.
5. Ready for silverware.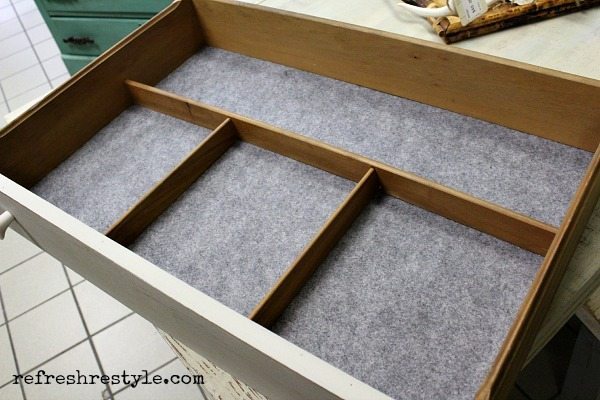 So much better and I won't mind placing anything in this drawer!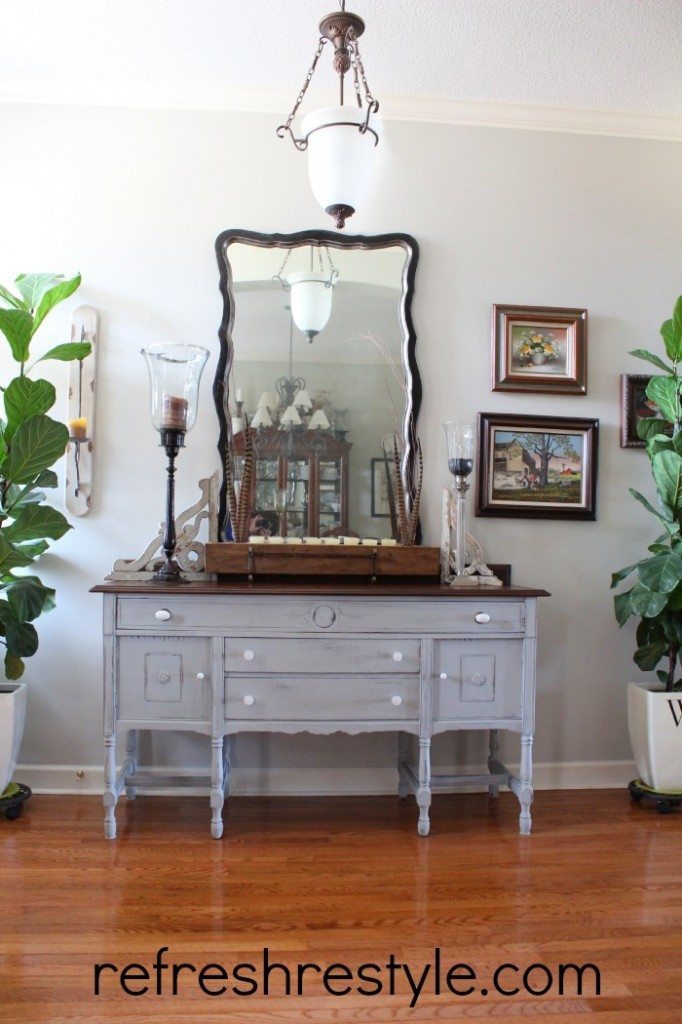 Next time you see this piece, I will give you all the details of the before and after.
Thanks for stopping by, I hope you try something new this week!
Debbie
Sharing at Tatertots & Jello