Gearing Up for Spring!
Spring comes with a double edged sword. Warmer days and pollen.
Excessive pollen!
Let the spring cleaning begin…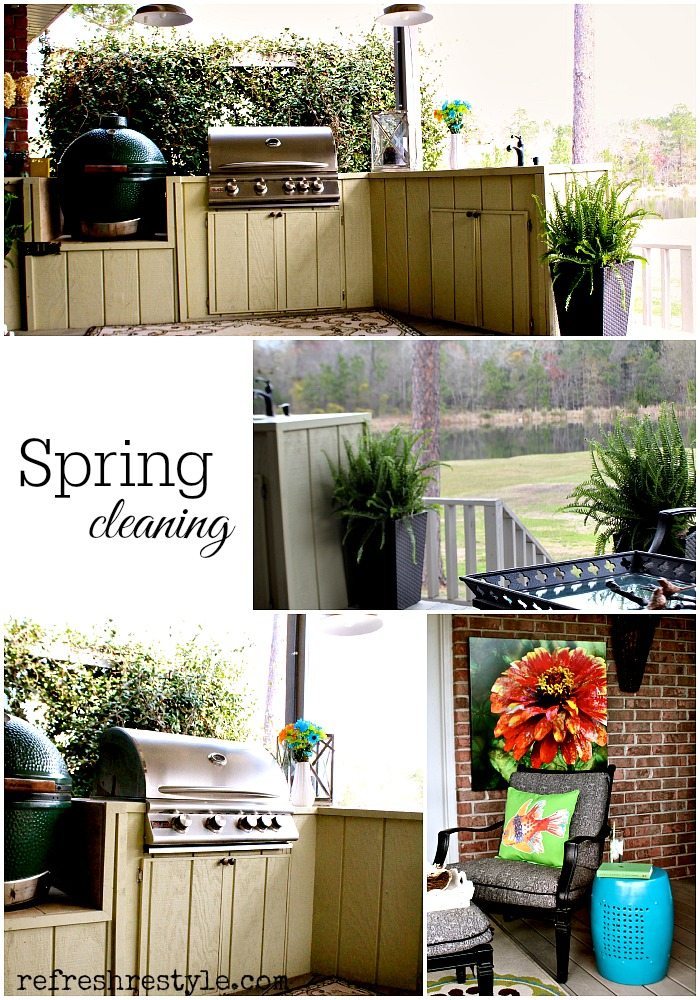 The pollen-cast: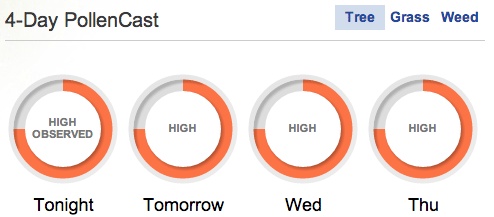 My sweet husband has terrible allergies. We've never been able to leave our windows open at night to enjoy cool breezes.
When he mows the yard he wears a mask.
I dust and vacuum a lot, even outside.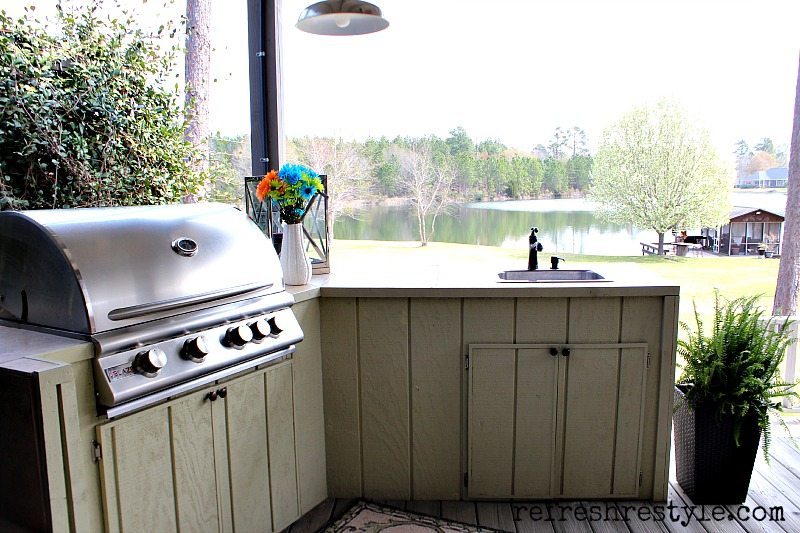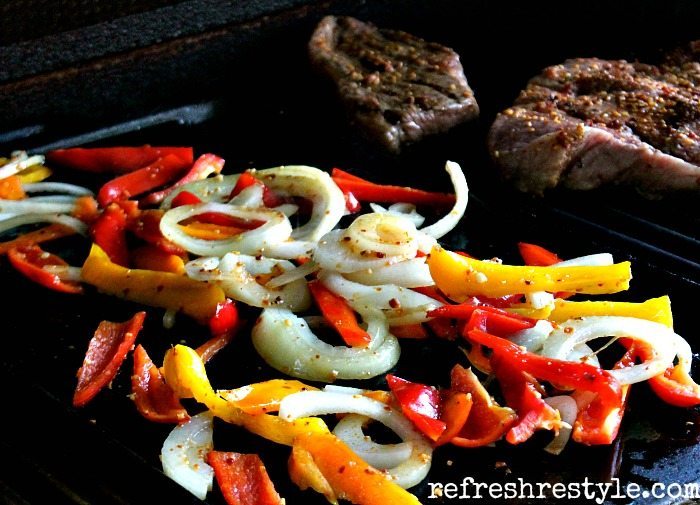 We grill almost every night and I don't want to cook in a dirty kitchen.
So, during this time of the year the pollen has to be cleaned every day.
By me. I can't whine too much, because we waited so long to have a roof put over our deck.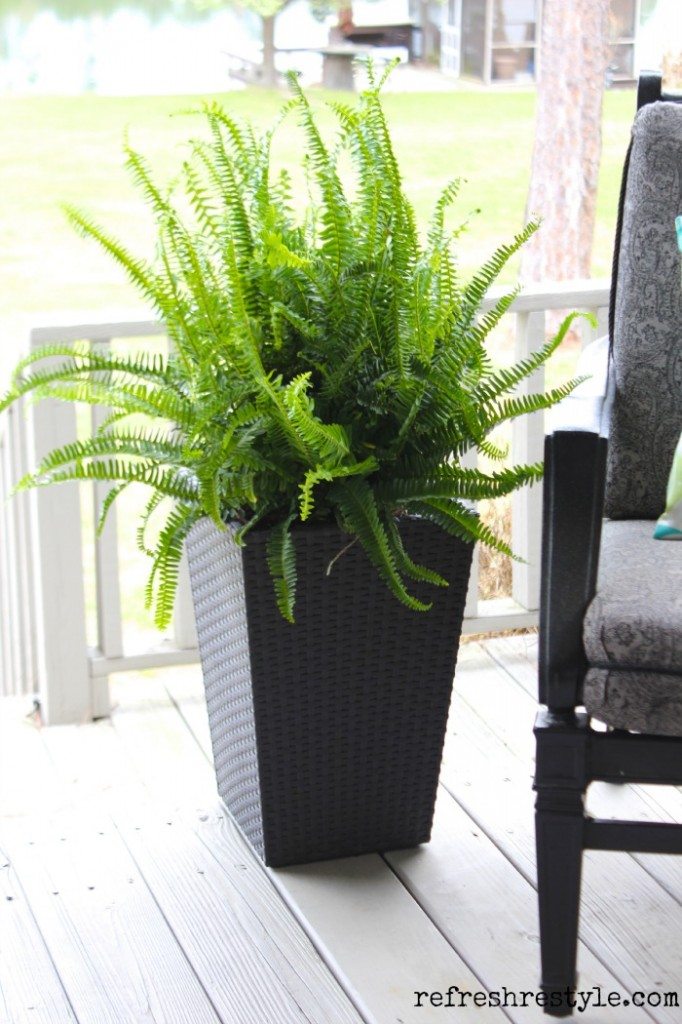 I love being out here.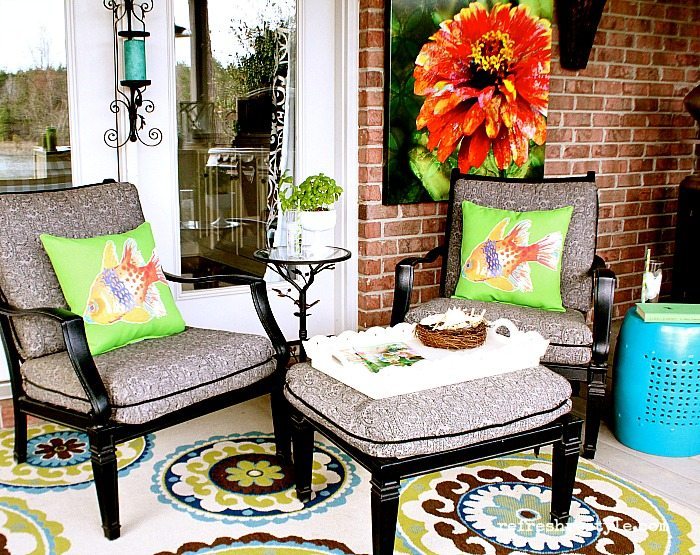 We've been in our house over 10 years.
The back had a covered porch about 6′ wide with an oddly shaped two level deck attached. Sitting under the covered area was like teetering on a tight rope. Barely enough room for a couple chairs and grill, if it was raining you would get wet.
Two years ago we finally consulted a builder to see if there was any way to add a roof over the deck.
We had convinced ourselves that it would not be possible because of the upstairs dormer and the shape of the deck.
We were wrong.
Thanks goodness! Cleaning the pollen is a small sacrifice for having a larger covered area.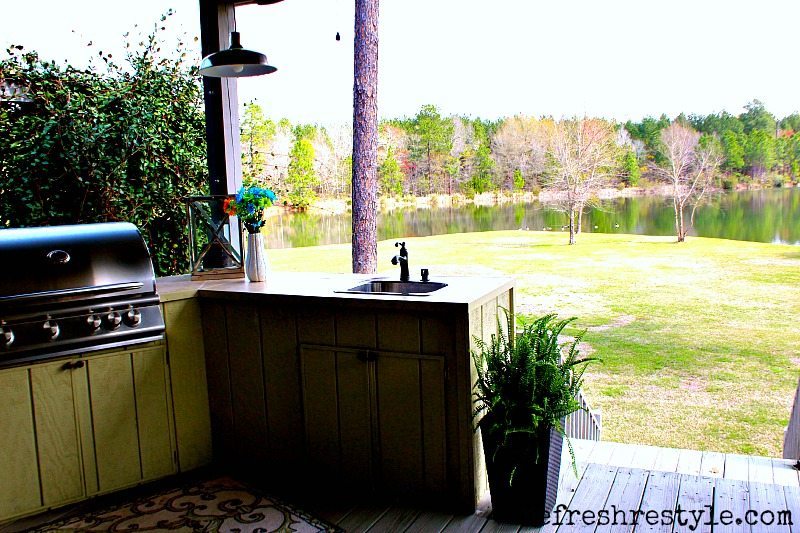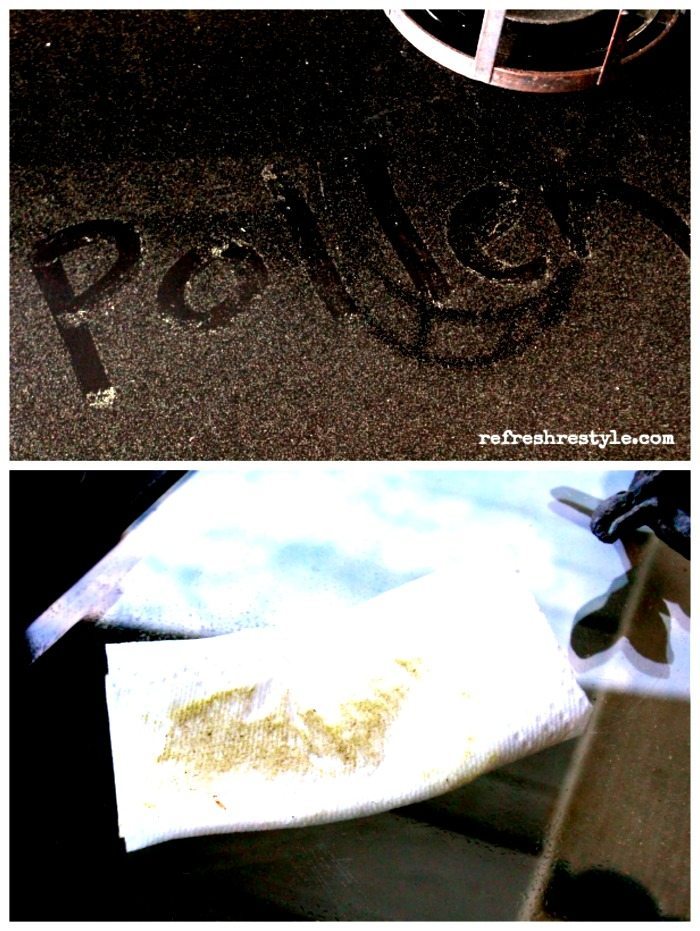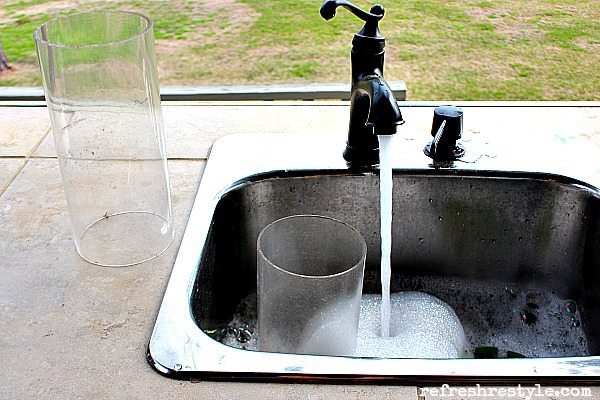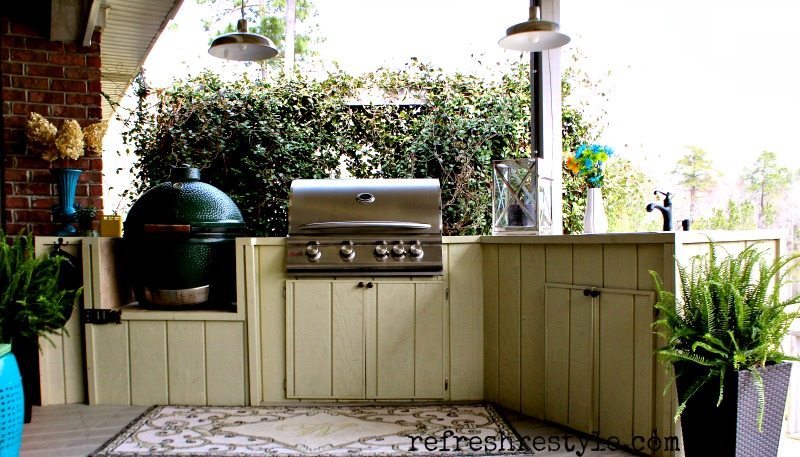 While the roof was under construction I drew out a kitchen area on a piece of graph paper. The deck has those crazy angles and it has two levels but the guys were able to recreate what I had drawn. We tiled the top, painted the siding, added a bar sink, 3 fans and a couple of lights.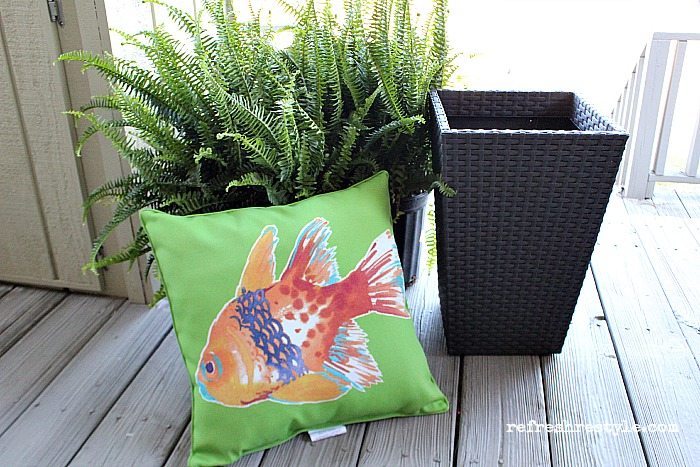 This year's addition is a couple of pillows, ferns and new planters.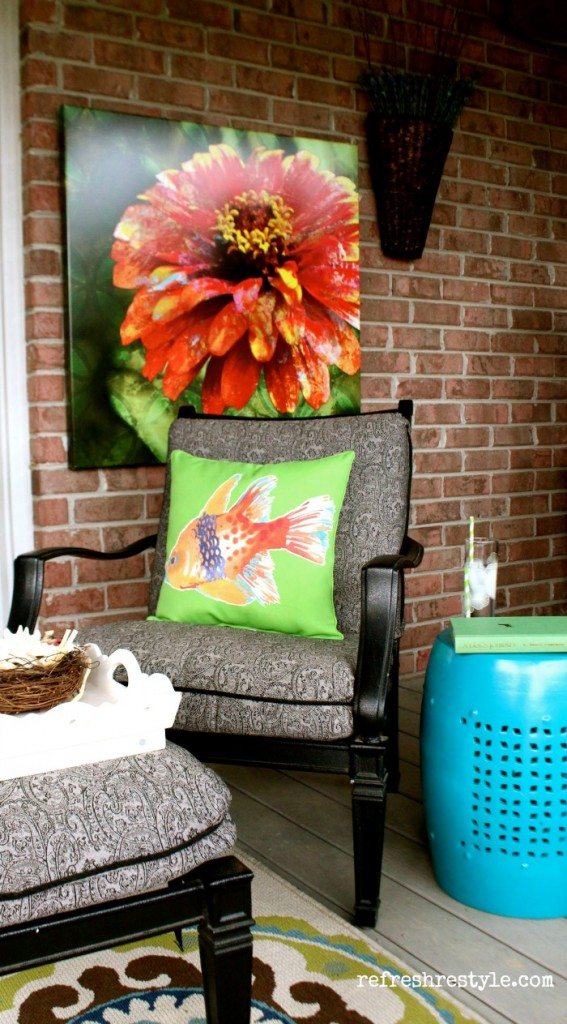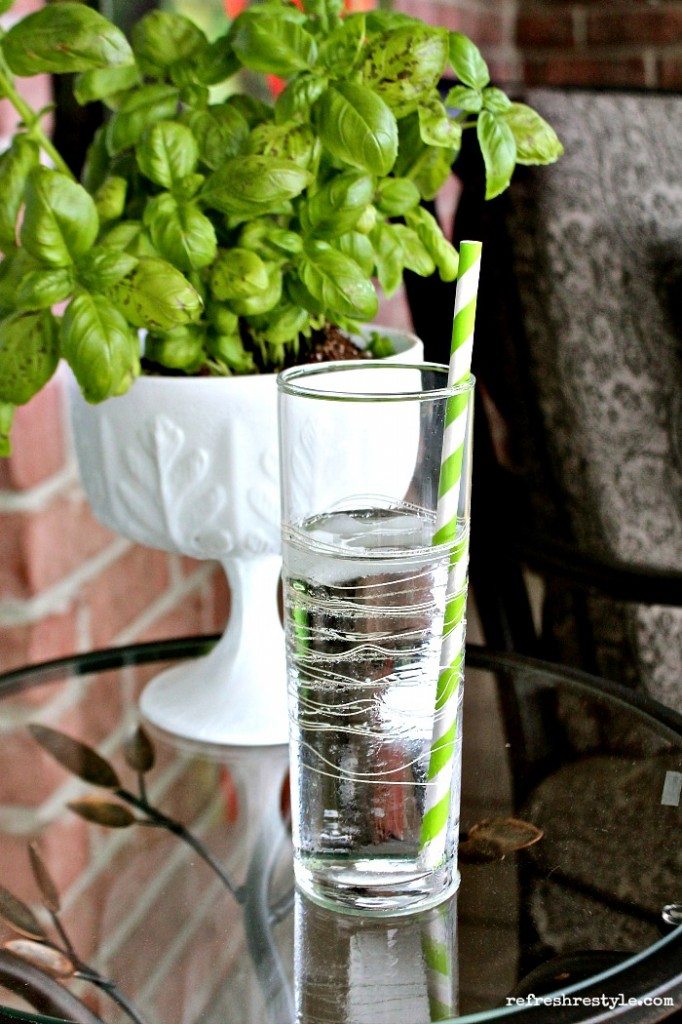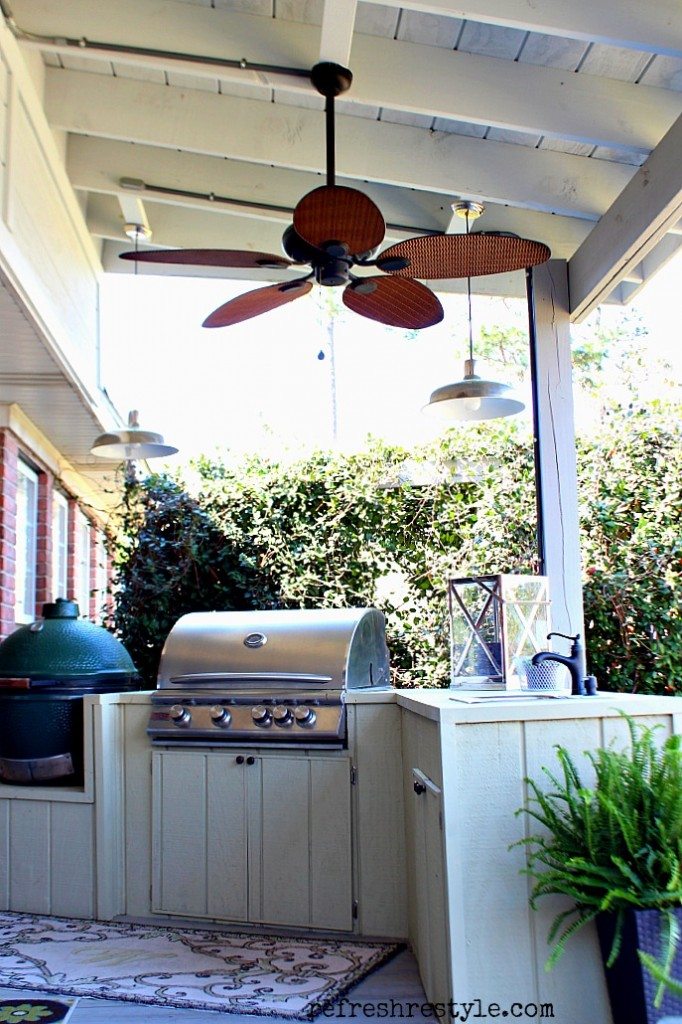 We have a great space to relax and unwind.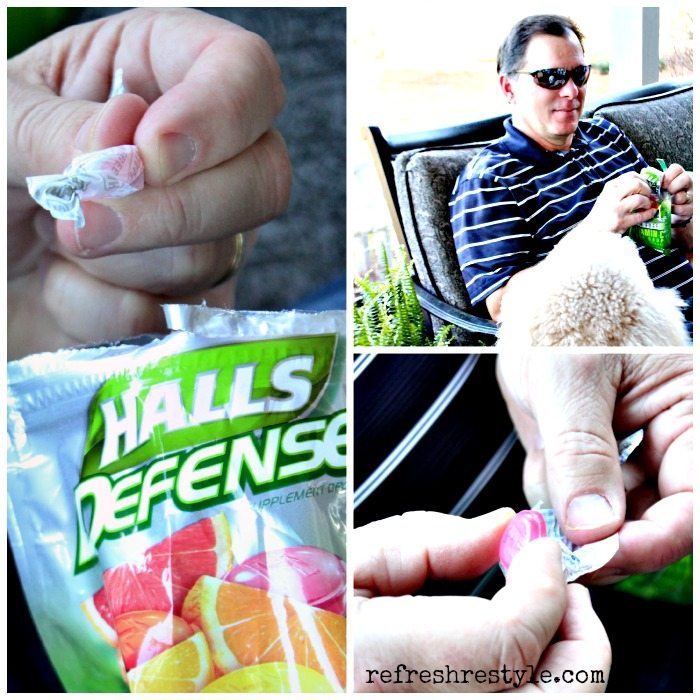 I'm out here cleaning and cooking and Barry's taking sinus meds and
HALLS® Defense (with 100% daily dose of Vitamin C in each drop) to help
get him through the pollen-filled days and nights.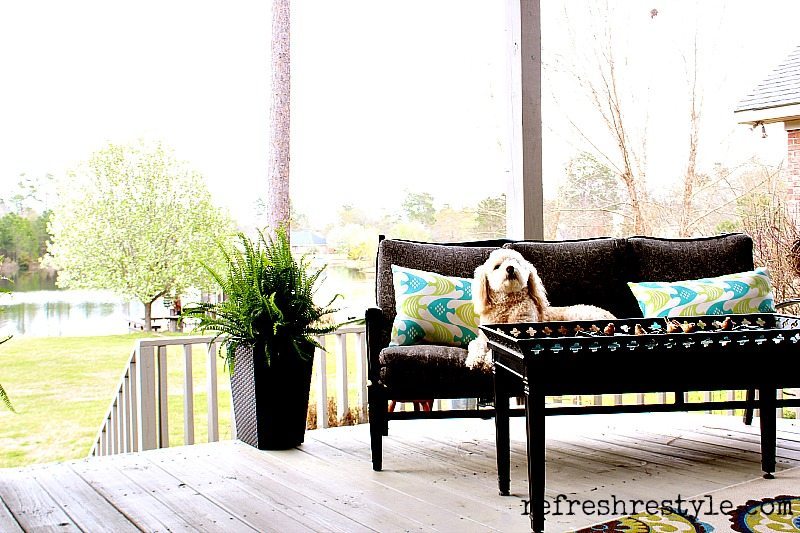 We're geared up for spring with a refreshed deck!
How do you gear up for spring?
HALLS Drops for Allergy Season
When you have a cold, HALLS is the #1 cough drop that most people choose for effective relief. Did you know that the same HALLS you trust is also effective for allergy-related coughs and sore throats? Don't let allergies get the best of you. Grab your allergy cough by the throat and try HALLS Cough drops or HALLS Breezers throat drops as a complement to your primary allergy medication regimen. Click here to learn more.