It's been in the closet for going on two years.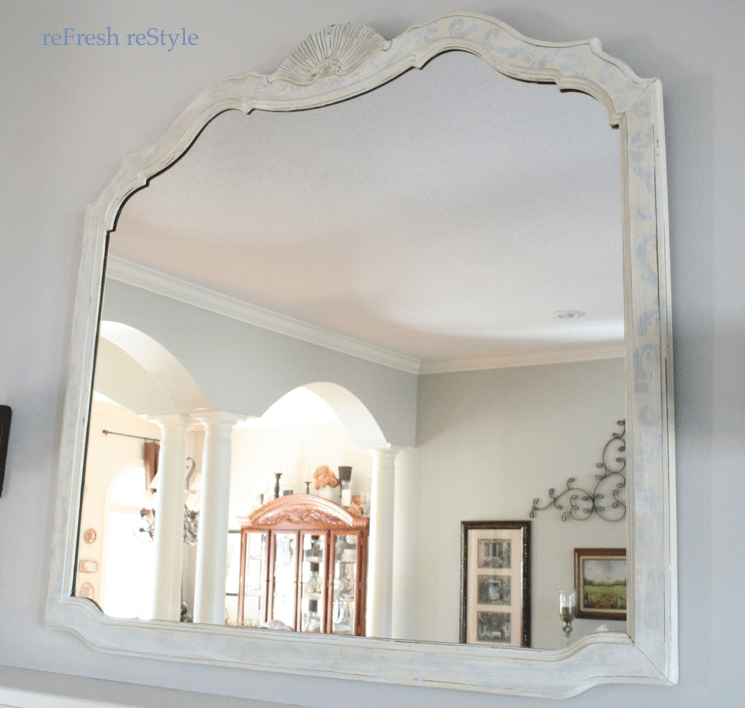 I'm always telling you about stuff in my closet, luckily I have several.large.closets…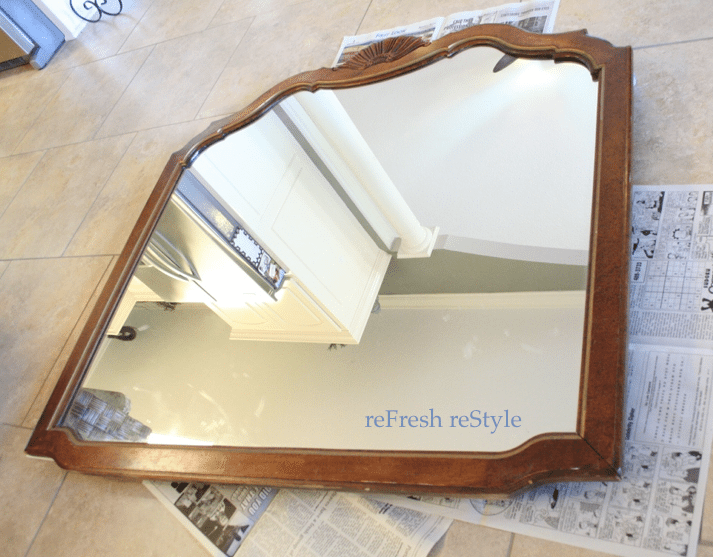 I've been thinking about hanging a mirror over the fireplace.
And I have several cans of Annie Sloan Chalk Paint~the best stuff in the world~ sitting around.
It's right up there with chocolate!
I also have a stencil or two.
(Not those big nice ones that I keep trying to win in these blog giveaways 🙂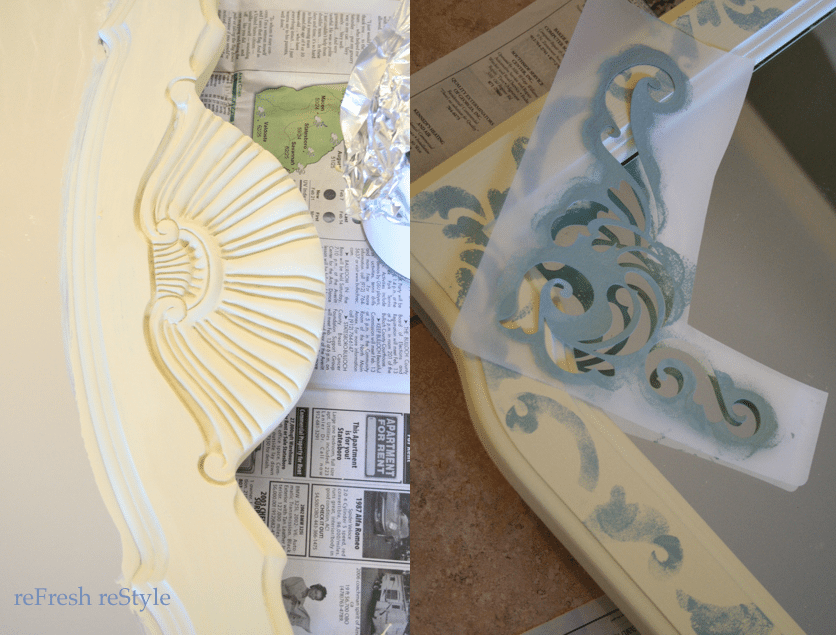 Step by step:
1. Paint all the wood Annie Sloan Cream (which is a light yellow, in my eye). Let this dry
2. Use a stencil, move it around randomly (all the while worrying that I'm going to smear things)…use Annie Sloan Duck Egg Blue, let this dry.
3. Dilute Annie Sloan Country Grey with water (about half and half). Brush over entire surface.Wipe off as needed.
Let everything dry.
4. Dry brush Annie Sloan Old White over everything to get desired look.
Let everything dry.
5. Use sandpaper and get rough with it~as needed to achieve an aged look.
I did not use any wax, I wanted the very matte look.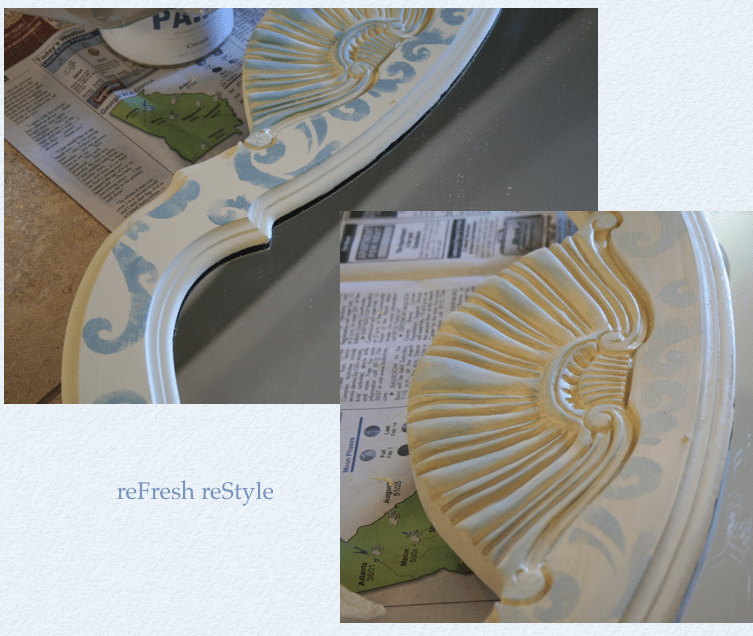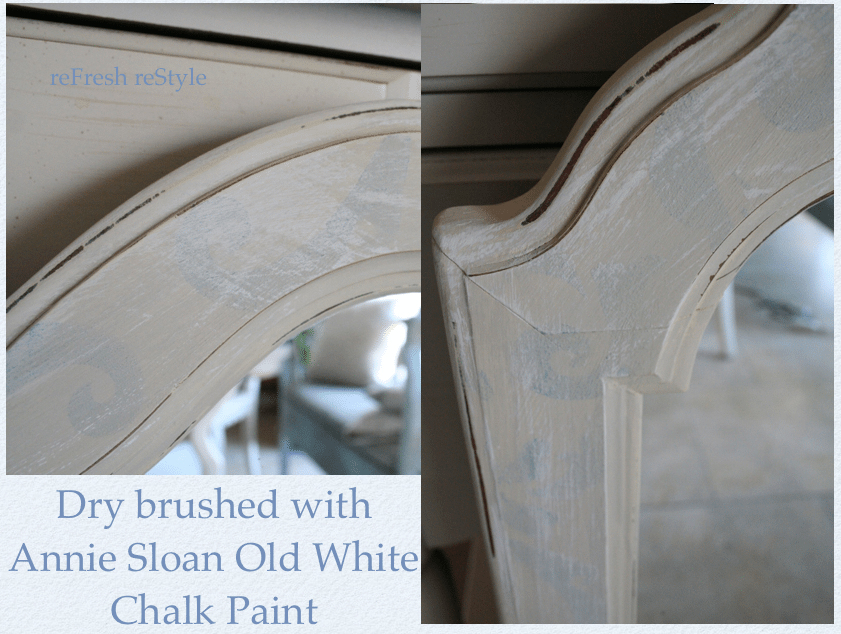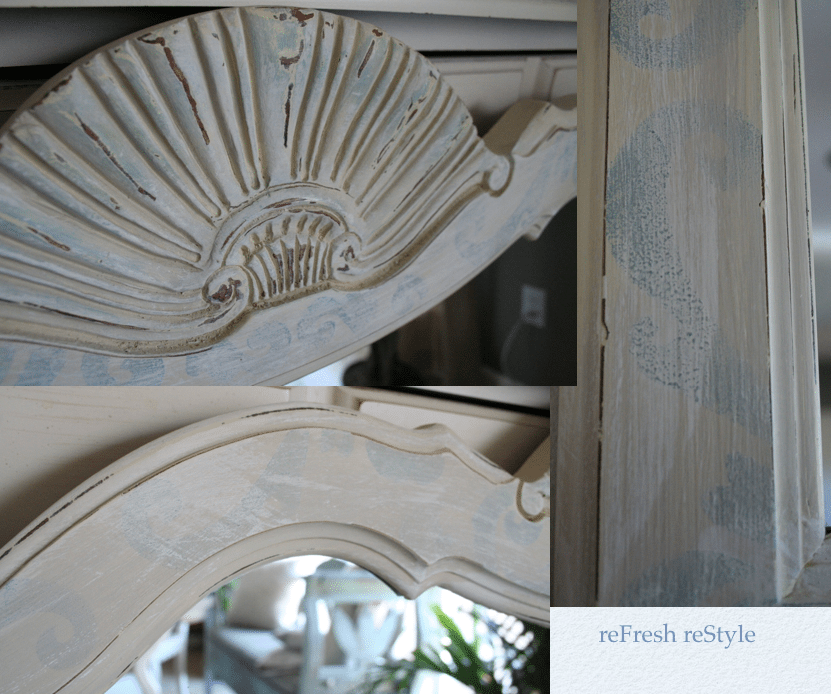 Get someone strong and hopefully handsome (like Mr. reFresh) to drill hole, use a hanger that supports 200#'s or so it says. (If they're not strong or handsome, act like they are. Because after all they are raising a heavy, breakable object over their head and they need all the confidence you can muster up.) This thing is heavy!
Have this guy on a ladder, lift up the mirror and put it in place. Step back and realize that it's 2 or 3 inches too high. Tell him how much you appreciate him waiting to go play golf, just to get this hung and then…ask him to lower it 🙂
Listen to him lovingly fuss a little, and have him repeat the above hanging stuff. Put the mirror back up there, step back. Smile like a cheshire cat (whatever that is). And wonder why you have left this beautiful thing in the closet for two.whole.years! Get stuff out of the closet People! nevermind I'm talking to myself!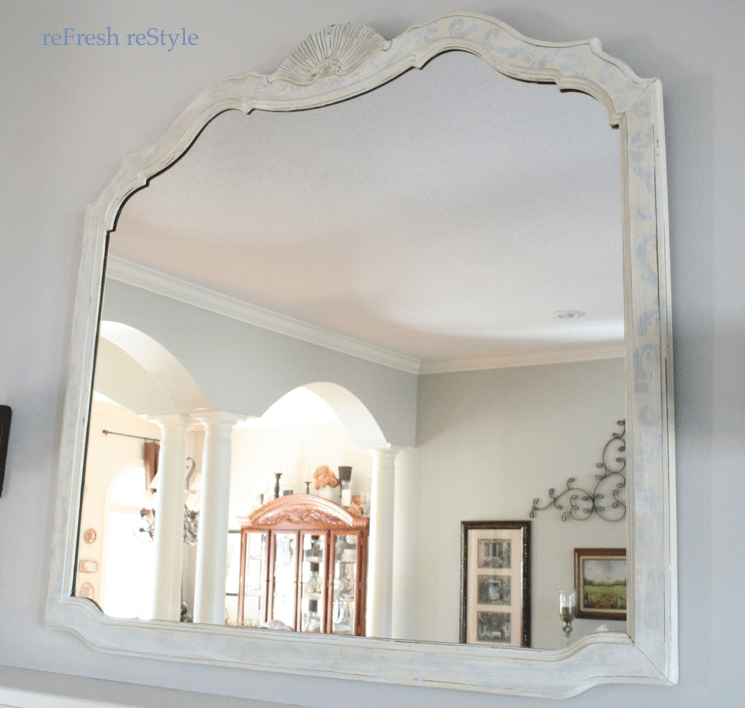 Remember we're having a huge party. The button is on the sidebar, and this is me getting ready for Fox Hollow Cottage's Mantel Party!
I will also be getting ready for Debbie's and Gina's party too!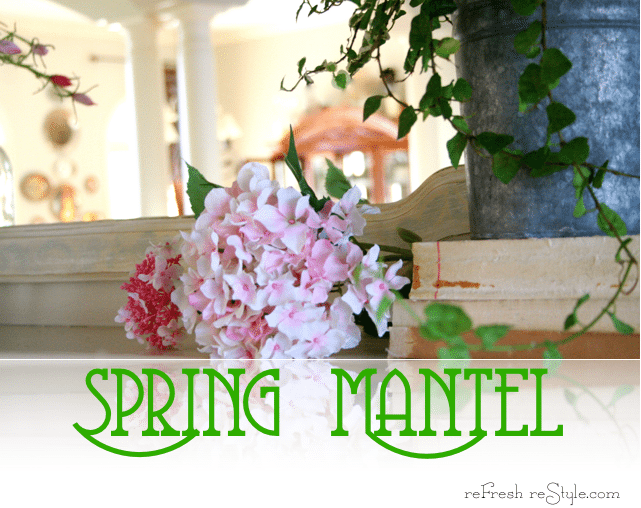 I hope you will be joining us, after all, it's a first for some of us!
Sharing here:
Coastal Charm, Savvy Southern Style, How to Nest for Less, All Things Home