Chocolate Caramel Apple RecipeWould you believe this is my first fall project 😉
I've been seeing these fancy apples everywhere and I even bought one from my niece last year for a school fundraiser.
Finally my DIY attitude kicked in and I told myself I could do this!
These were my first try, I will be working on them until I perfect the chocolate coating. No really 😉
I will do my best to make them once a week until I get sick of them.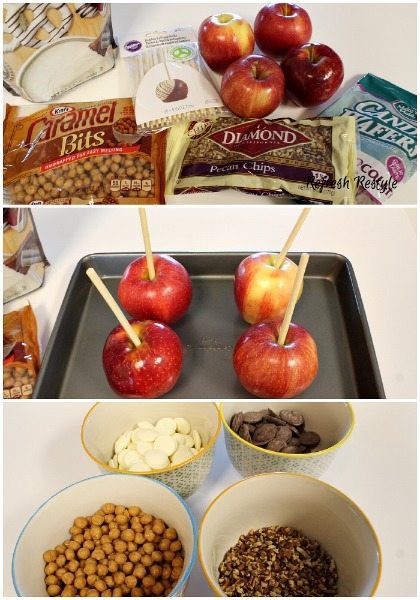 I used all these easy melting ingredients!
Chocolate Caramel Apples
Author:
Prep time:
Cook time:
Total time:
Super easy, super delicious!
Ingredients
Gala Apples
Caramel Bits
White Chocolate Candy Wafers
Milk Chocolate Candy Wafers
Nuts – optional
Instructions
Remove stems.
Wash and dry apples.
Put a stick in each apple where the stem was.
Refrigerate for 30 minutes
Melt caramel in a bowl (follow directions on package) let it cool a little so it doesn't just run off the apple.
Dip apples in caramel. Spray a dish with Pam and place dipped apples on it and refrigerate until the caramel hardens.
Melt Chocolate (follow directions on package) dip chilled caramel apples.
Dip in nuts
Place on dish (spray with Pam first) Chill to set the chocolate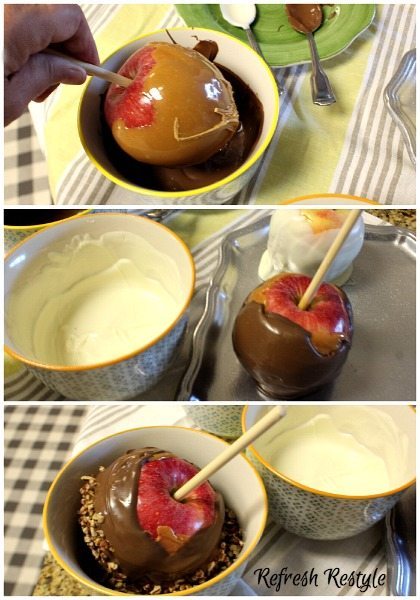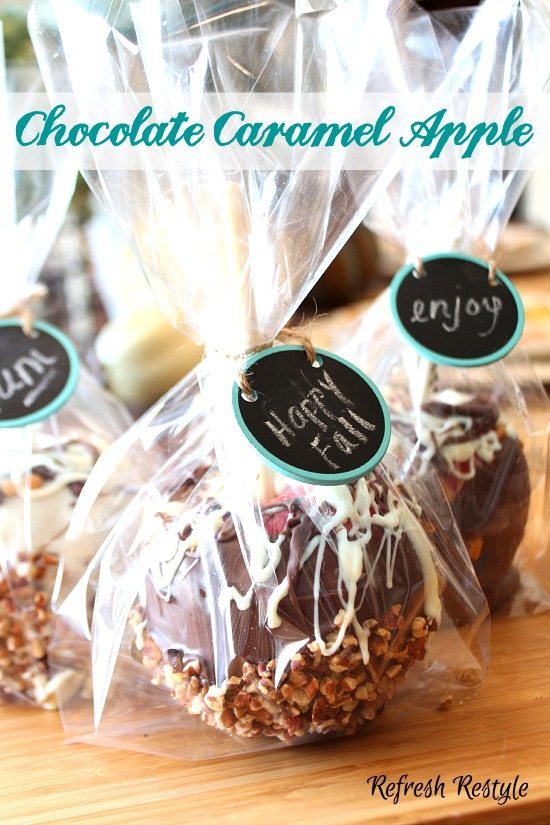 Chocolate Caramel Apple – They make great gifts!