CHRISTMAS GIFT IDEAS UNDER $25
Gift giving is one of my favorite things to do. You don't have to spend a lot of money to give a meaningful gift, I can't wait to show you what I came up with.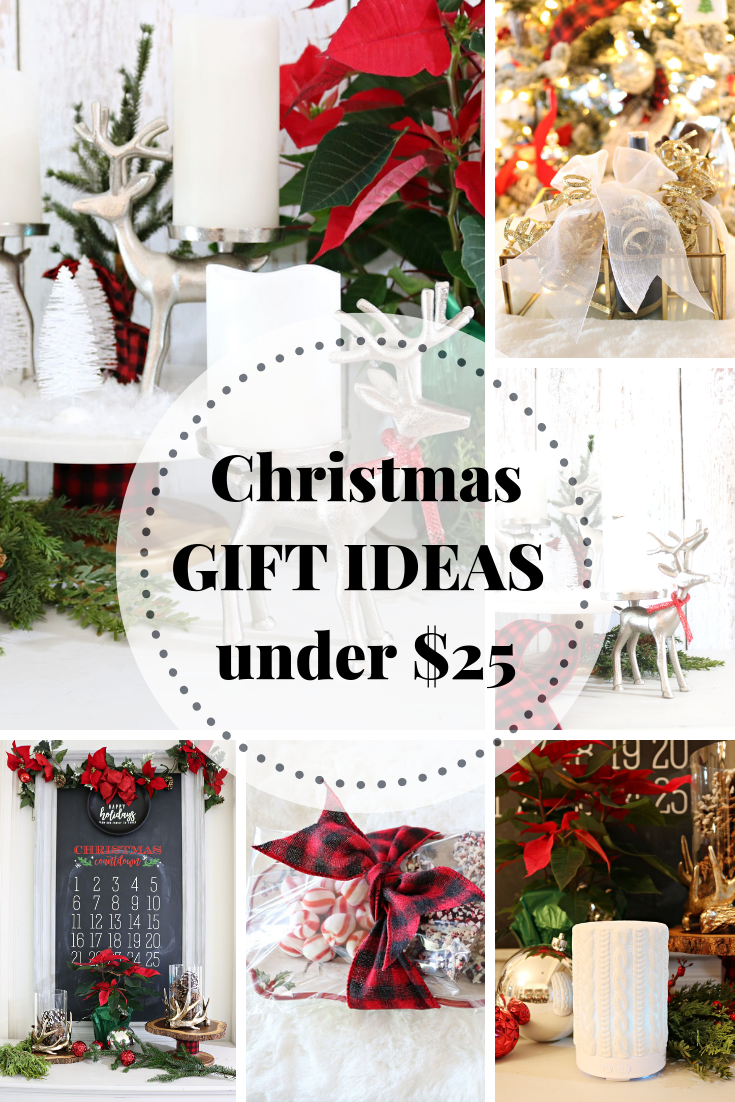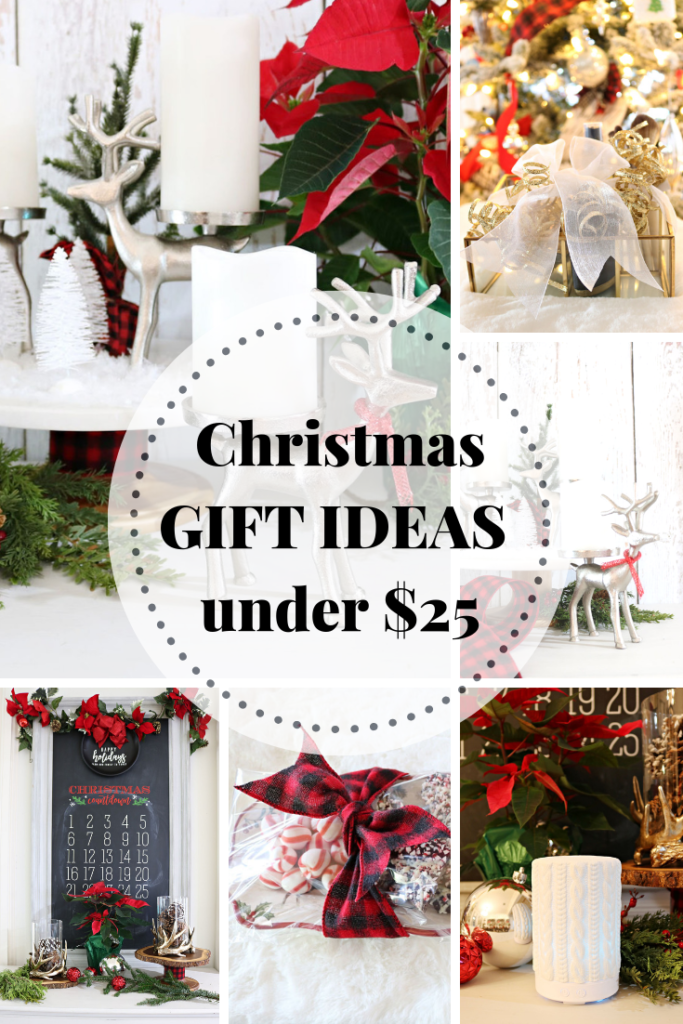 I'm a brand ambassador for Better Homes & Gardens at Walmart this month I'm sharing affordable Christmas gift ideas with you. I will be adding my affiliate links after each item for your convenience.
Deer Candle Holder Gift Idea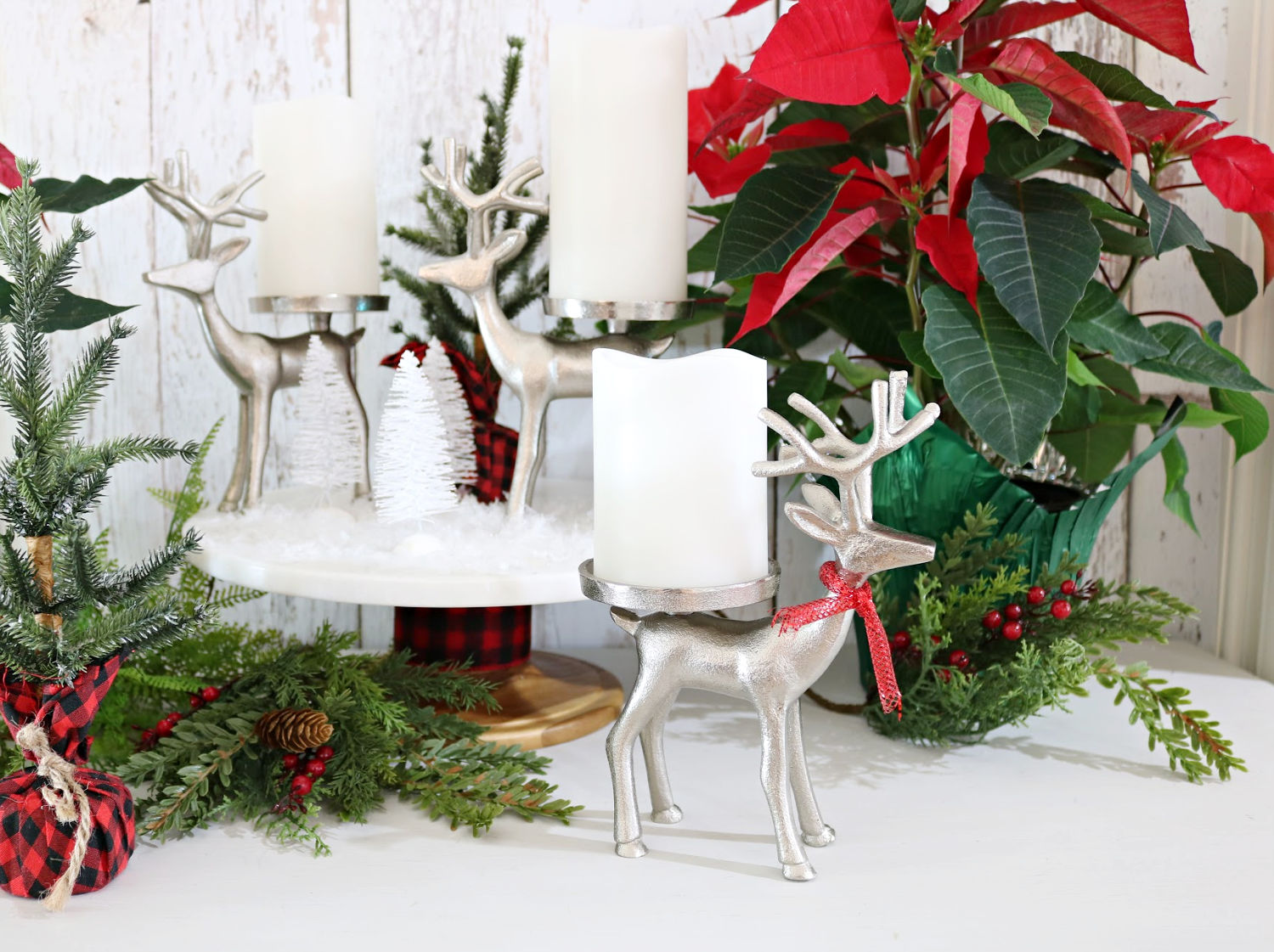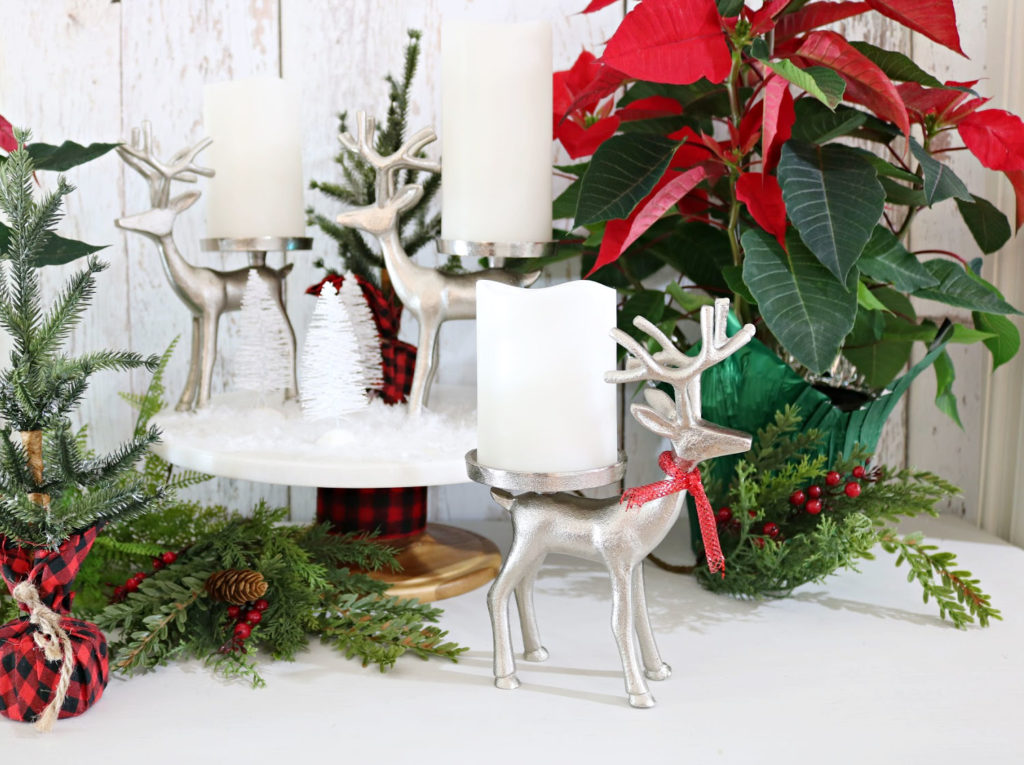 These metal Deer Candle holders really caught my eye when I was Christmas shopping. They are available in the store, along with more of my favorite candle holders. You can see them here: Affordable Christmas Decor
SHOP THESE ITEMS – grab the Deer in the store:
[show_shopthepost_widget id="3399001″]
While shopping at Walmart, I grabbed a roll of clear cellophane wrap and buffalo plaid ribbon. I added a little tube ribbon around the neck of the deer. It looks like a fun scarf. I don't know if you're like me but I love giving gifts that go with the personality of my gift recipient. My Christmas loving friend will adore these. The deer are sold individually and you can get the candles in a set of three. I am separating them to make several gifts. The deer and candles look great as a single item or displayed in multiples.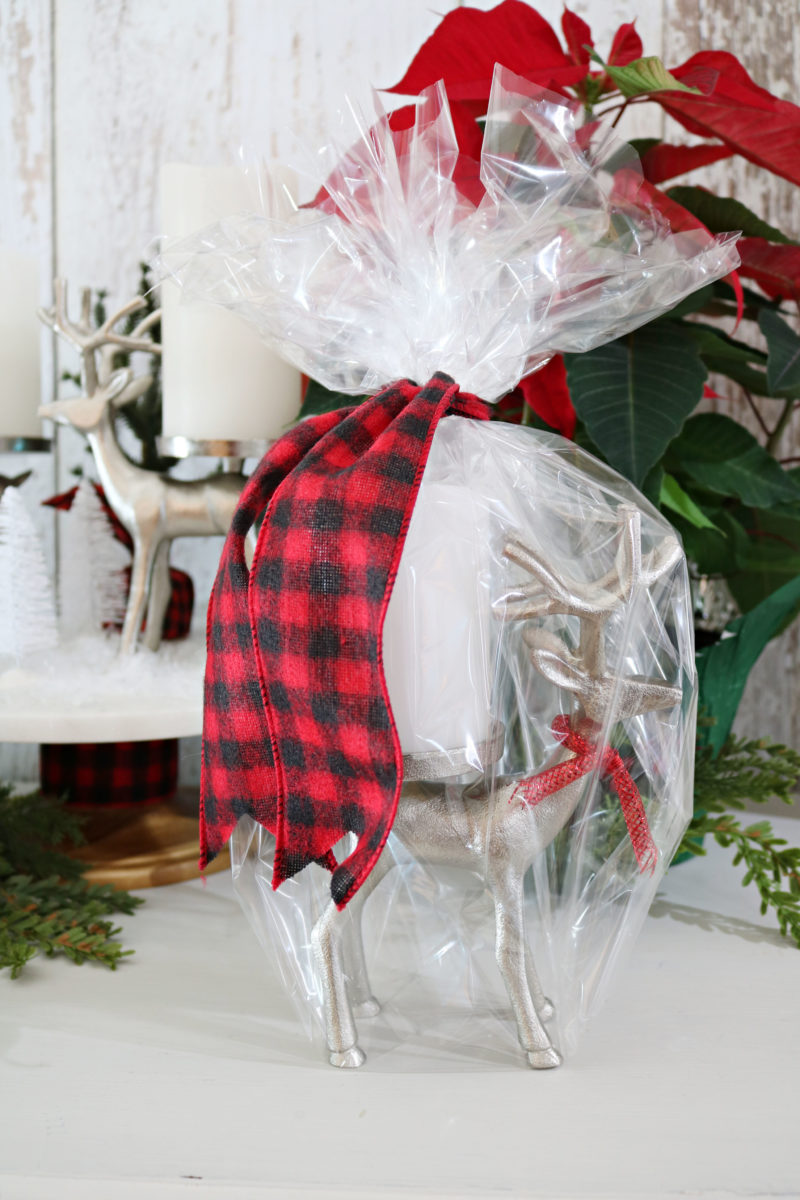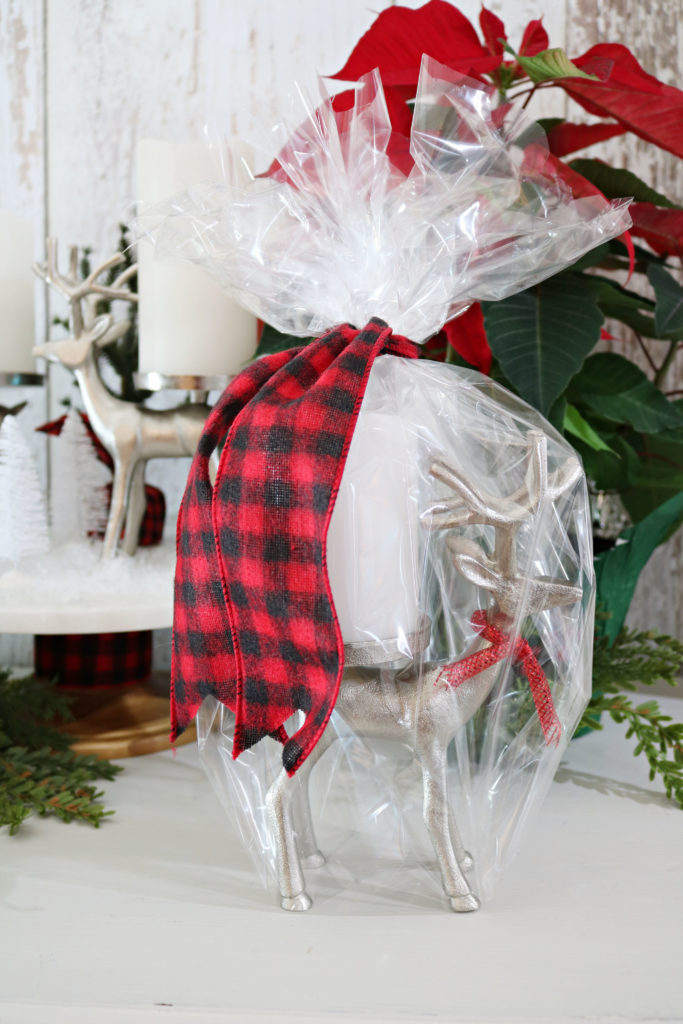 EASY FOOD GIFT IDEA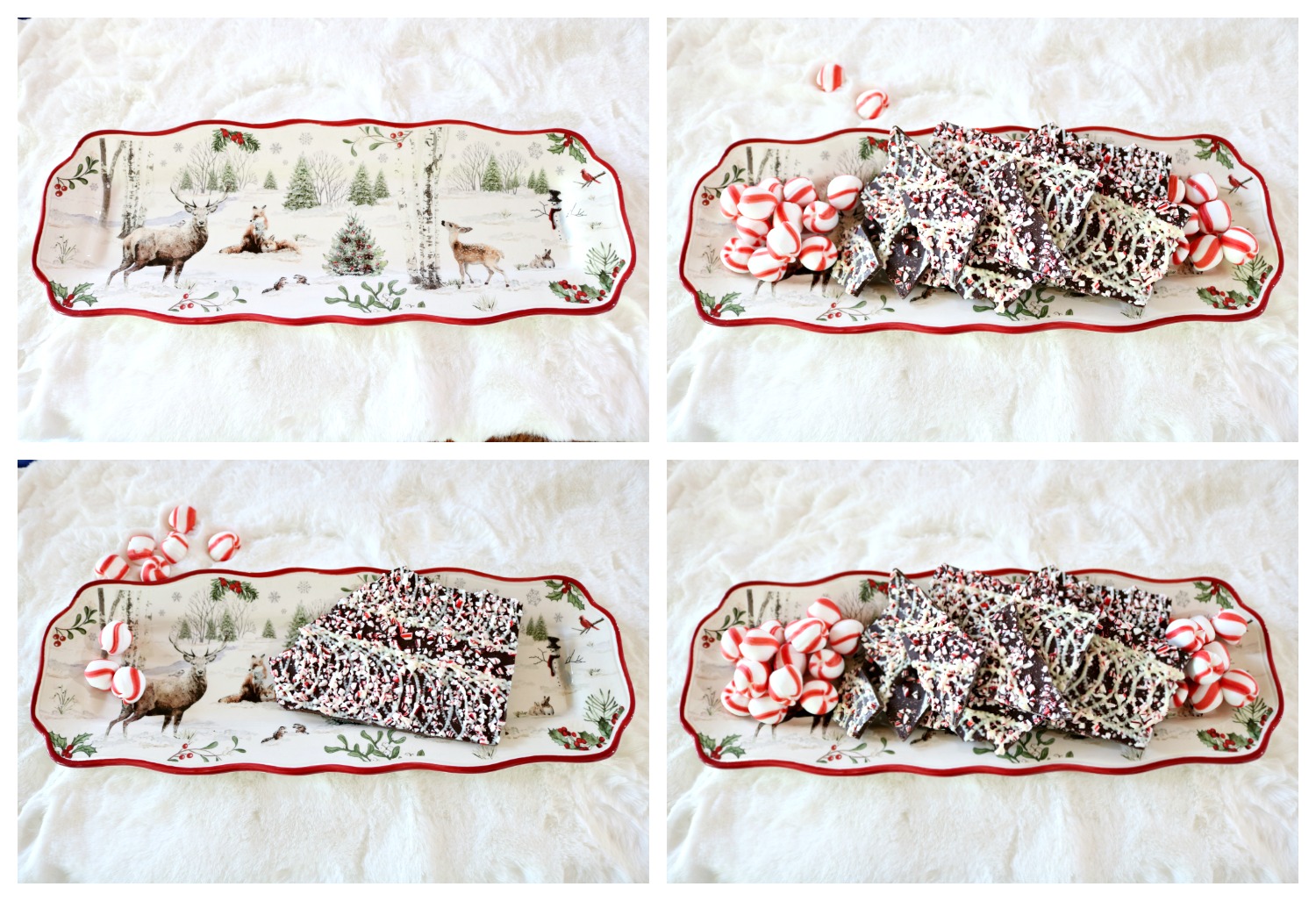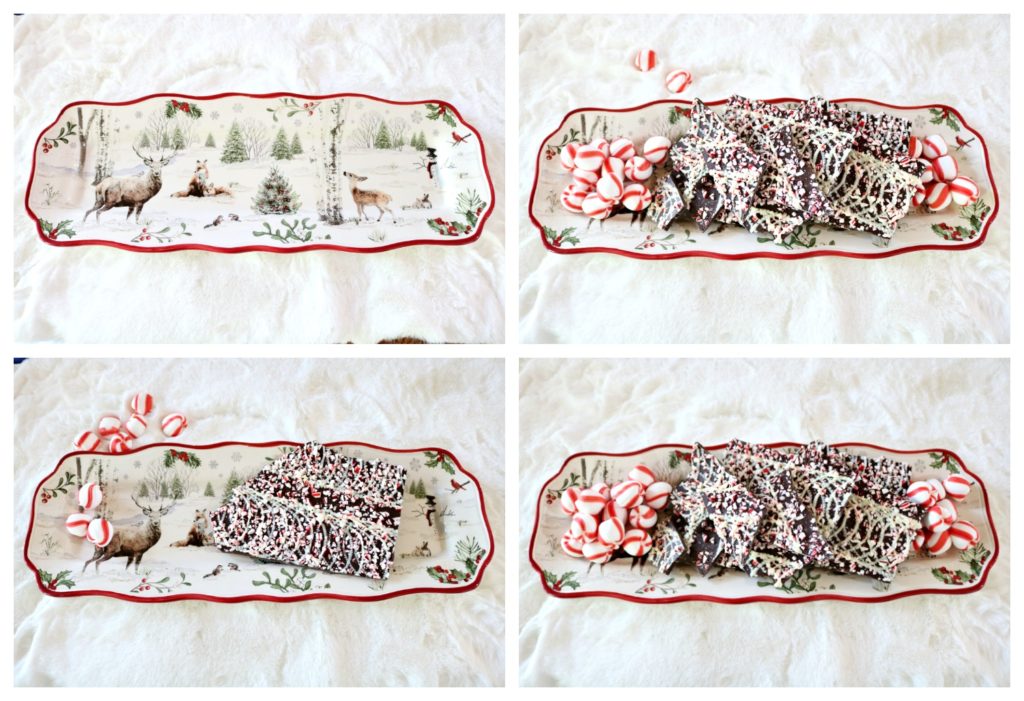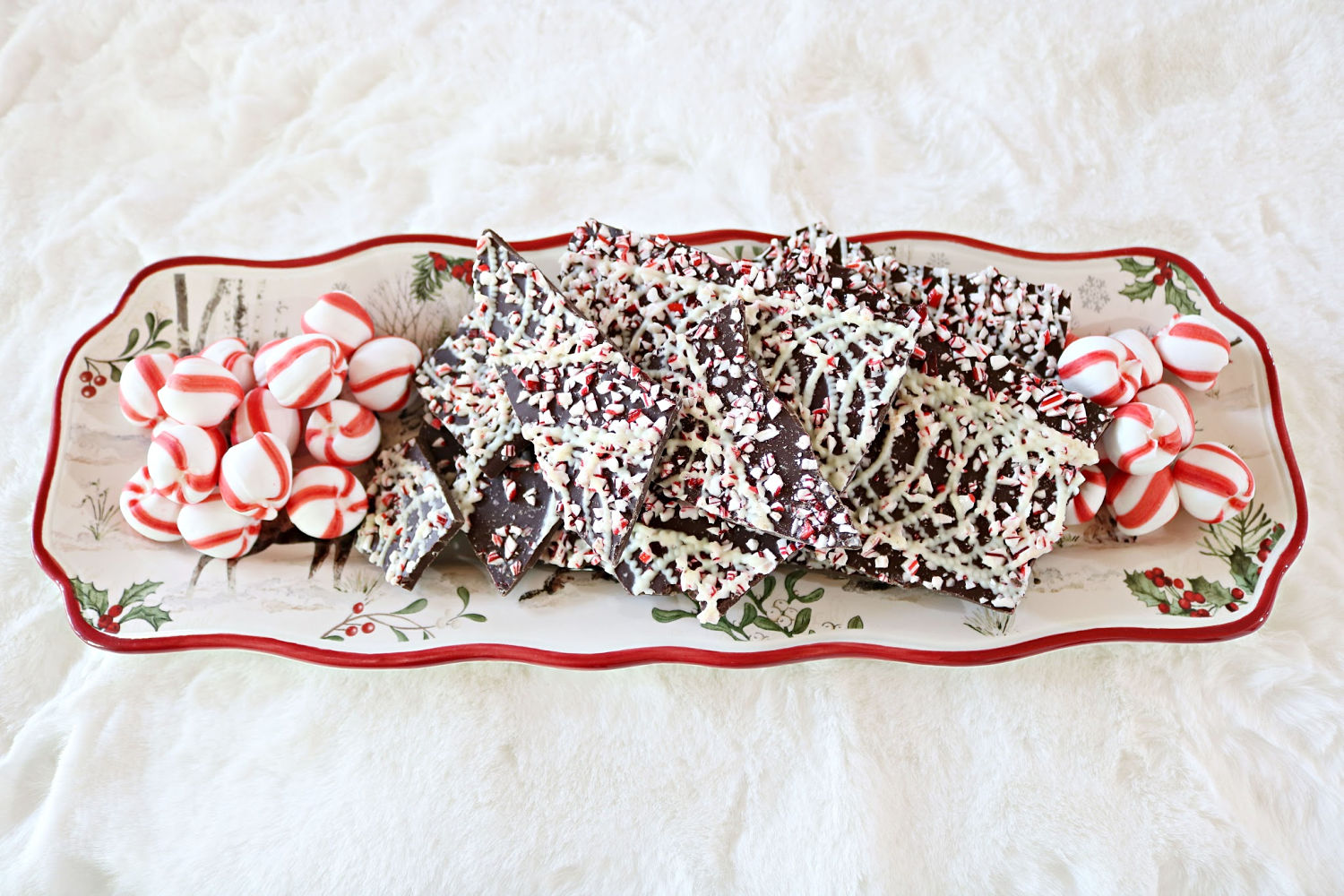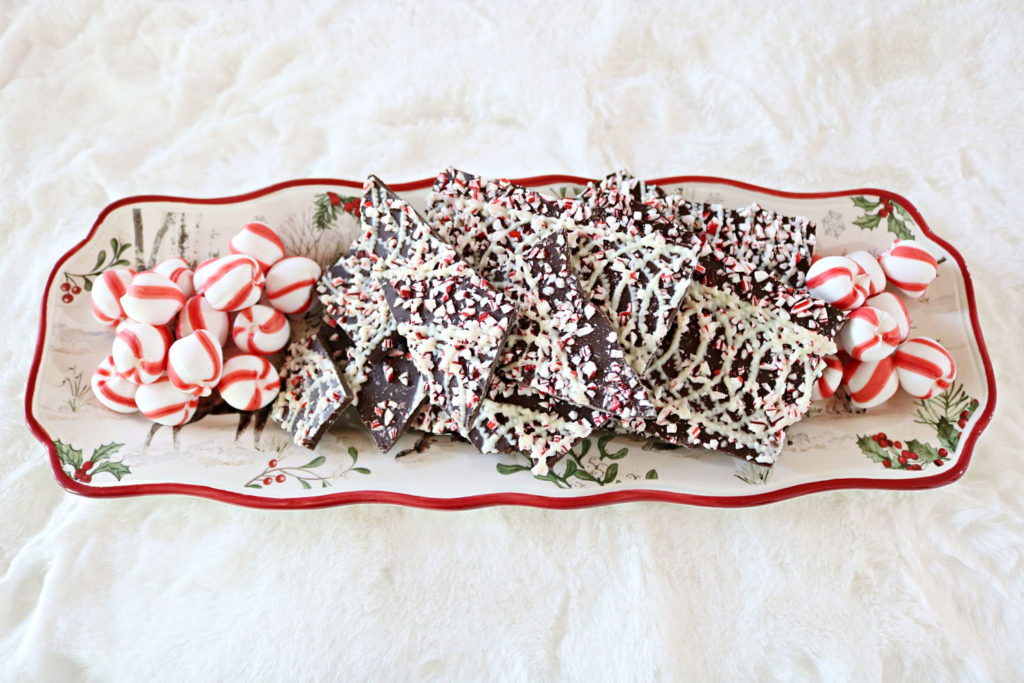 Food gifts are my favorite! I mean who doesn't love a yummy sweet treat that you don't have to make yourself. The Better Homes & Gardens Heritage collection is perfect for stacking full of baked goods. I'm not saying that you have to use a Christmas plate, I have also created food gifts with White Porcelain Platters.
SHOP THESE ITEMS:
[show_shopthepost_widget id="3399000″]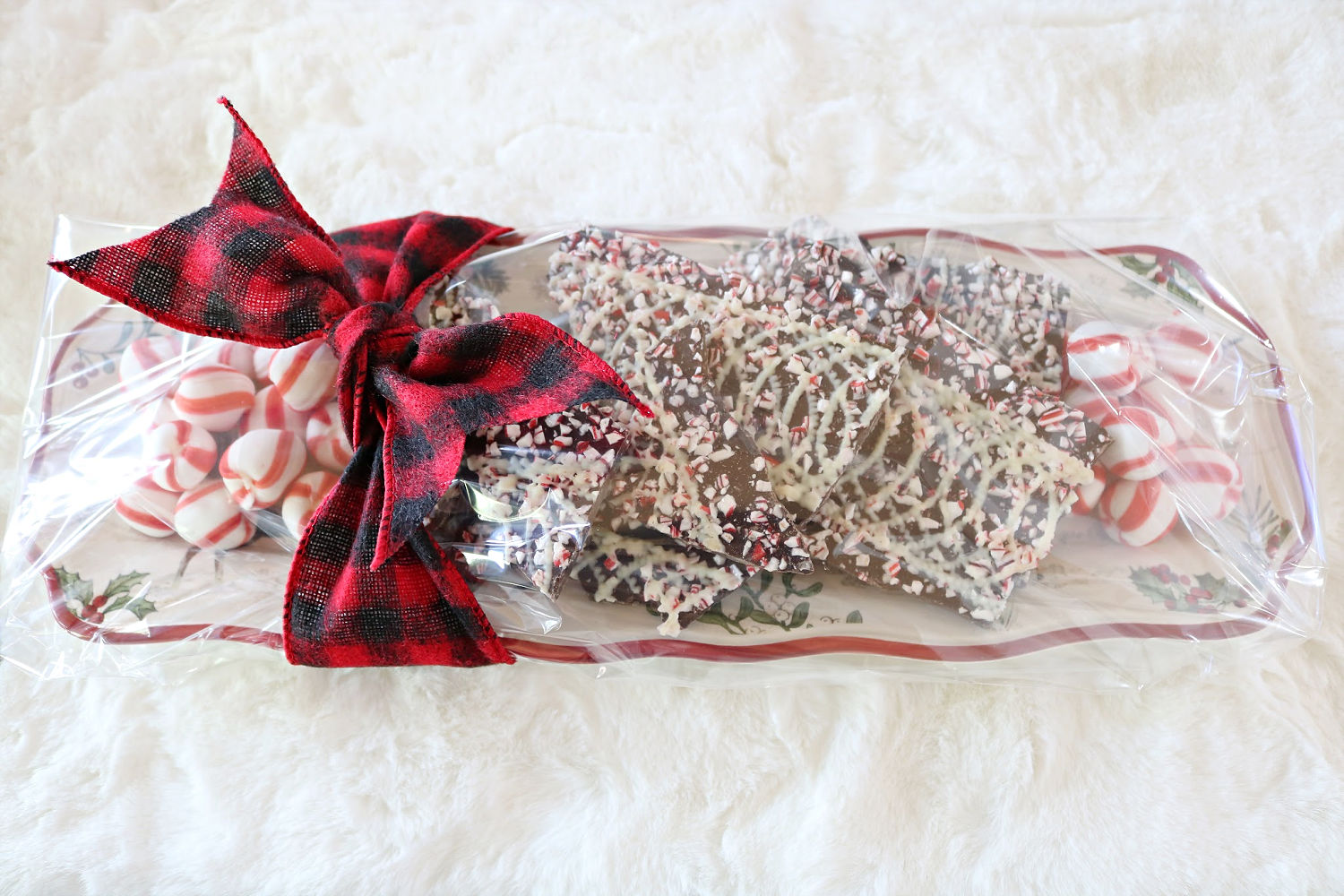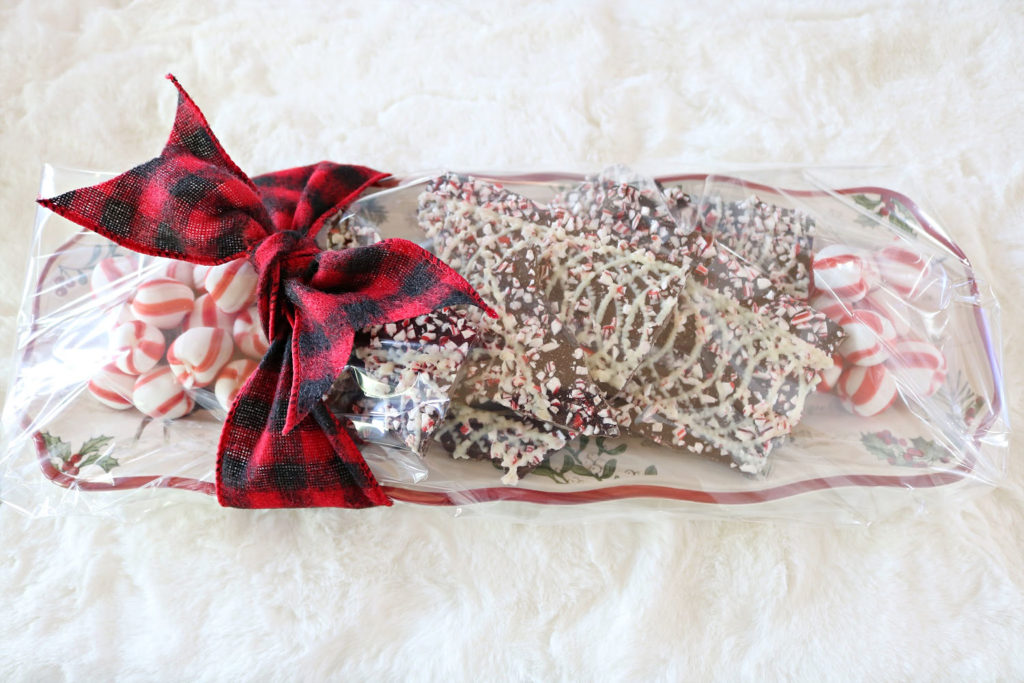 CANDLES IN A BAMBOO STORAGE TRAY GIFT IDEA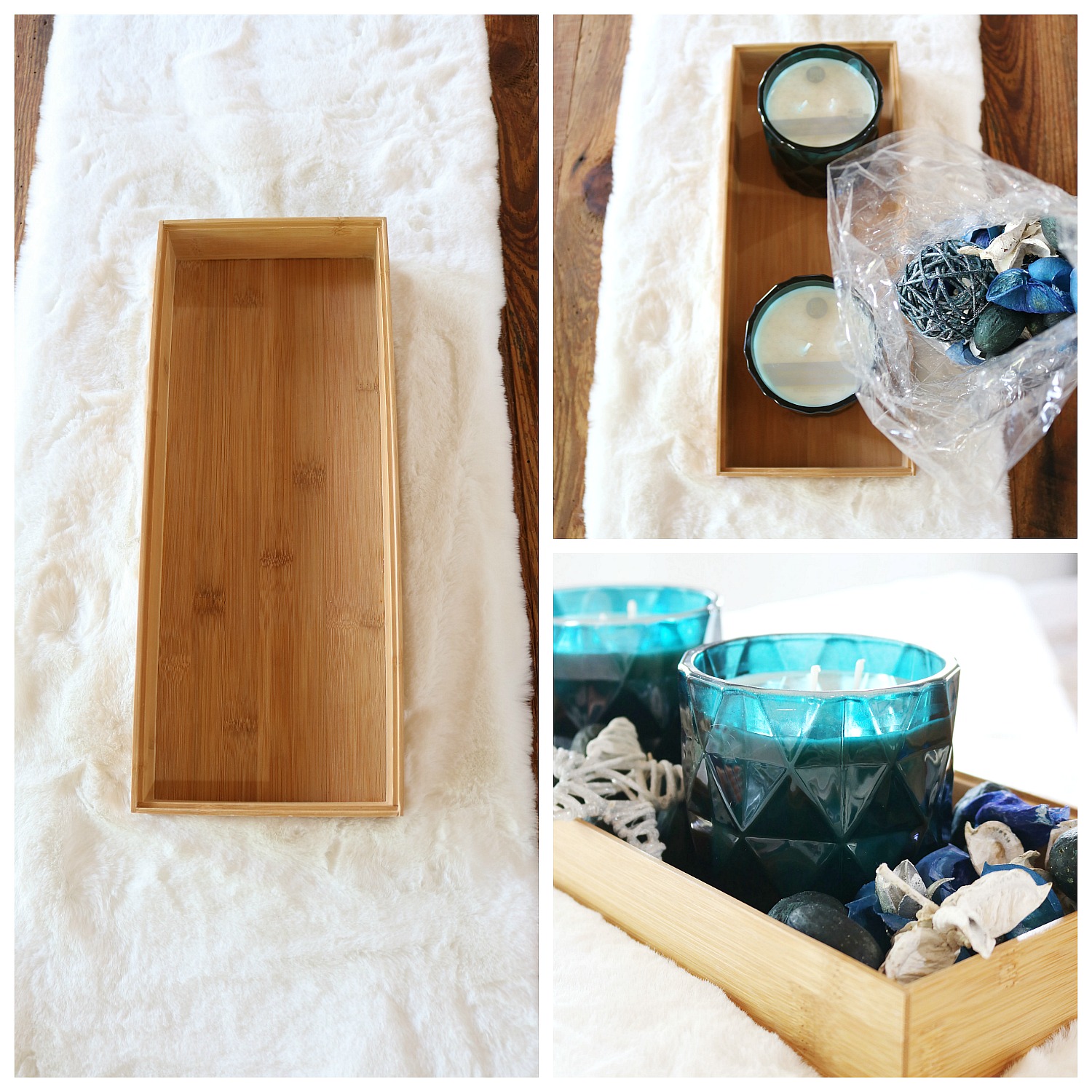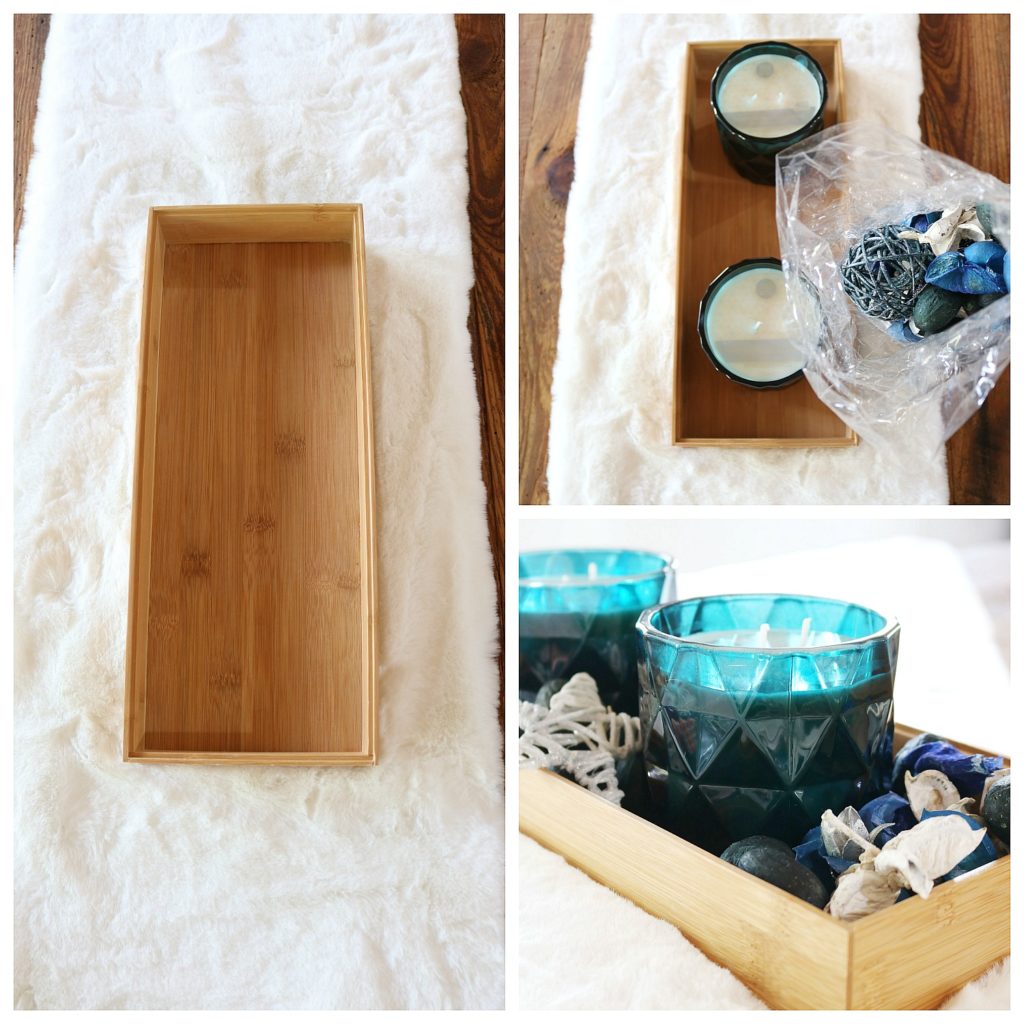 A single candle is a great gift but placing two Geometric Glass 2-Wick Candles and potpourri in a Bamboo Organization Box is like three gifts in one! The candles come in a beautiful array of colors, it was really hard to choose. The bagged potpourri is available at Walmart. It smells great, this is the Better Homes & Gardens Shining Harvest blend, it's less than $4)
SHOP THESE ITEMS:
[show_shopthepost_widget id="3398975″]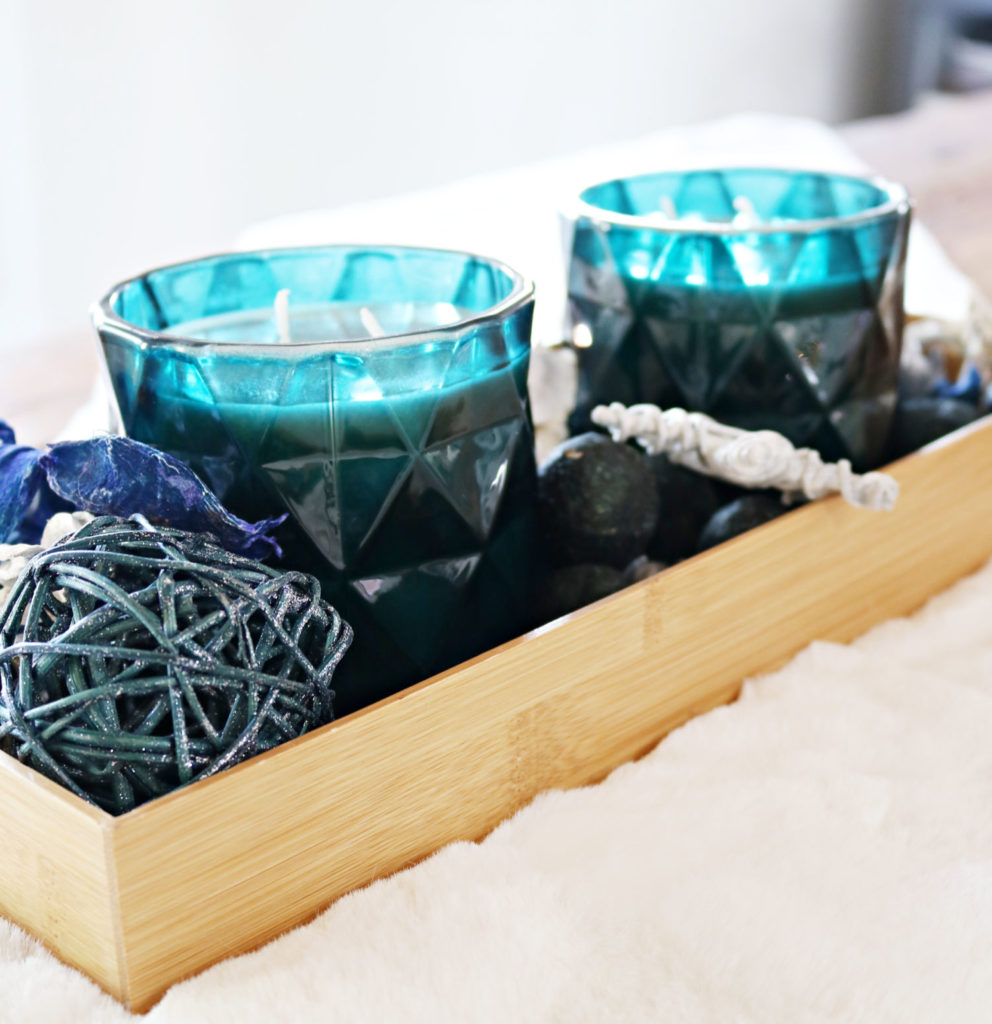 VANITY ORGANIZER AROMATHERAPY GIFT IDEA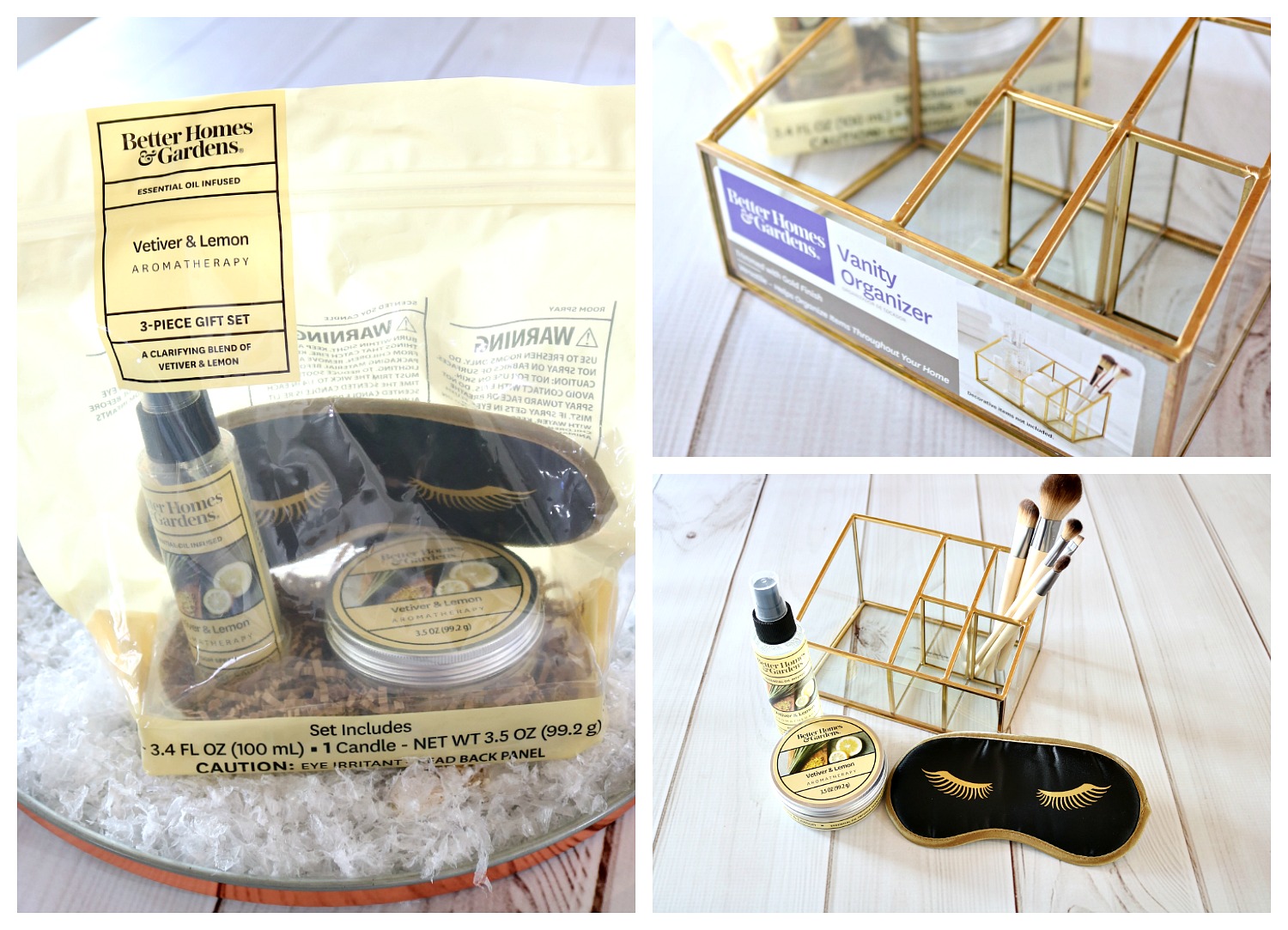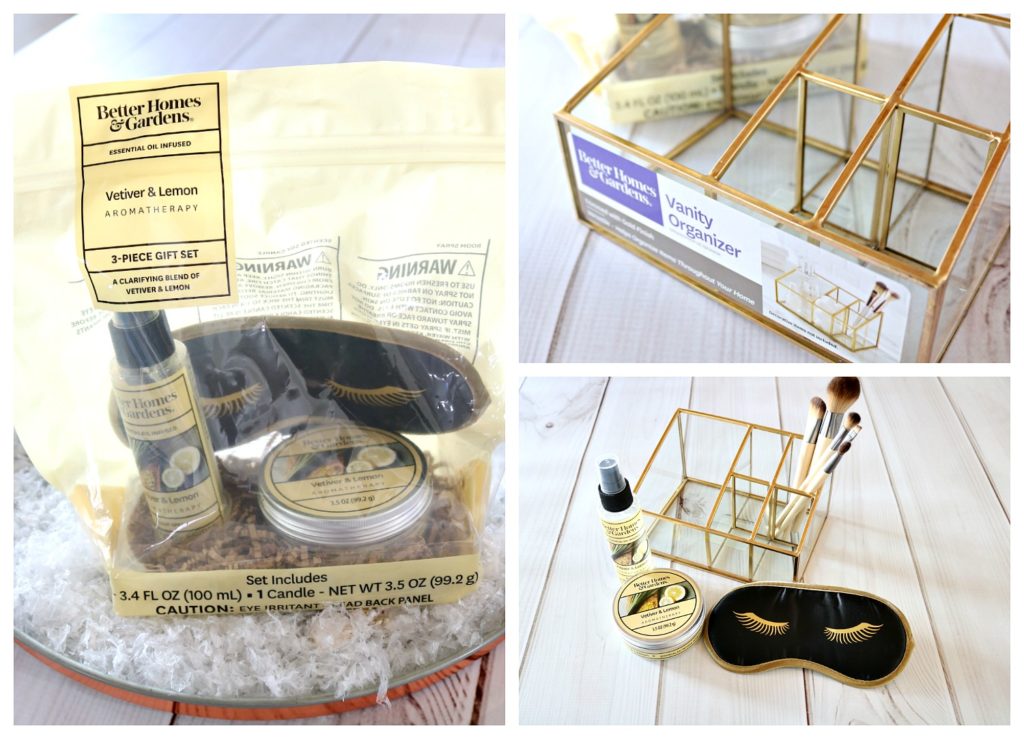 Better Homes & Gardens has several gift sets with all the fix-ins. I saw this essential oil infused 3-piece gift set and knew exactly who on my gift list needed one. I grabbed the vanity organizer to present everything in, it's the perfect addition to this pampering set. The gift set alone is great but I like to do a little extra and by extra I mean placing all the items in the vanity organizer and putting a bow on it. Come on y'all, let's all do a little extra, it puts a smile on their face and yours!
SHOP THESE ITEMS:
[show_shopthepost_widget id="3399003″]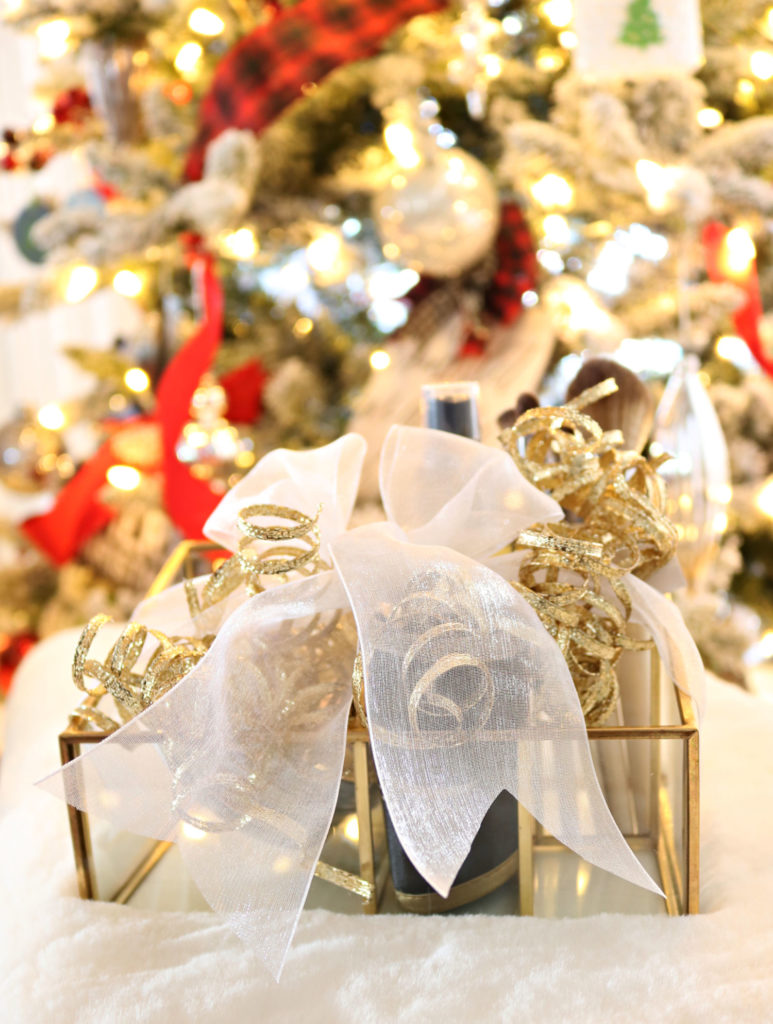 WAX WARMER GIFT IDEA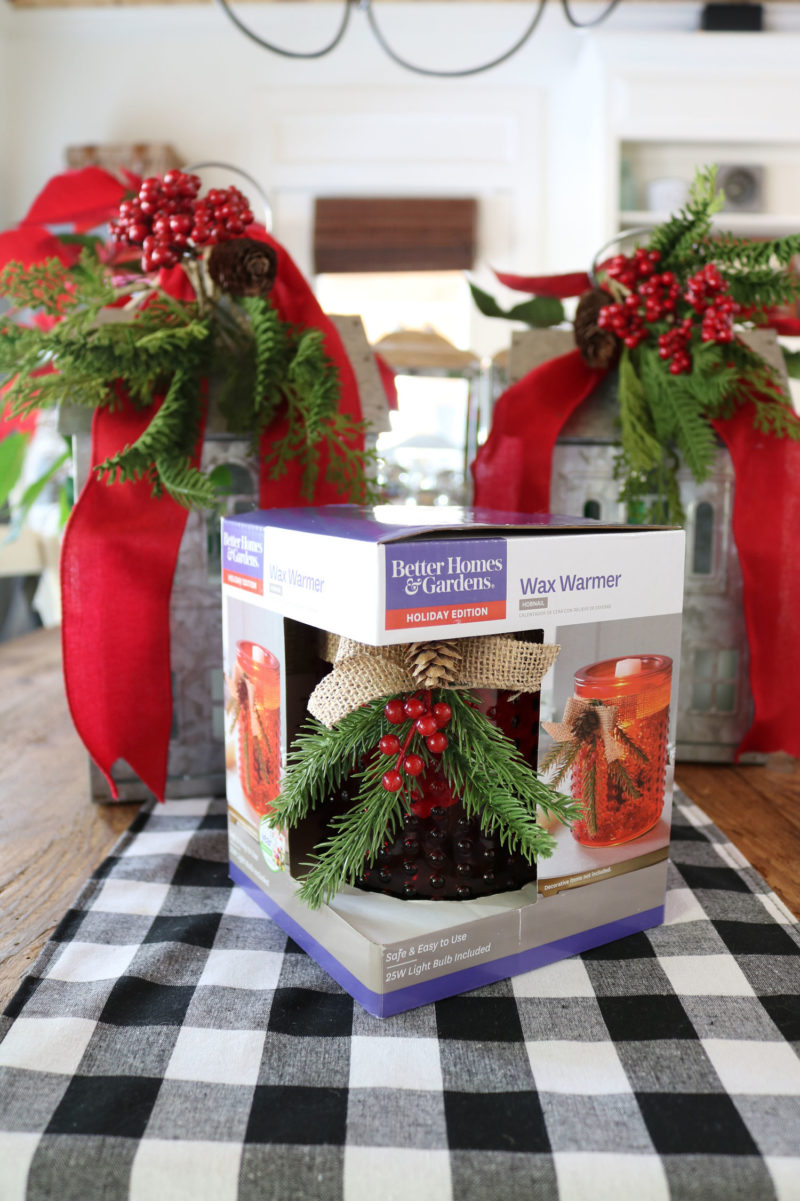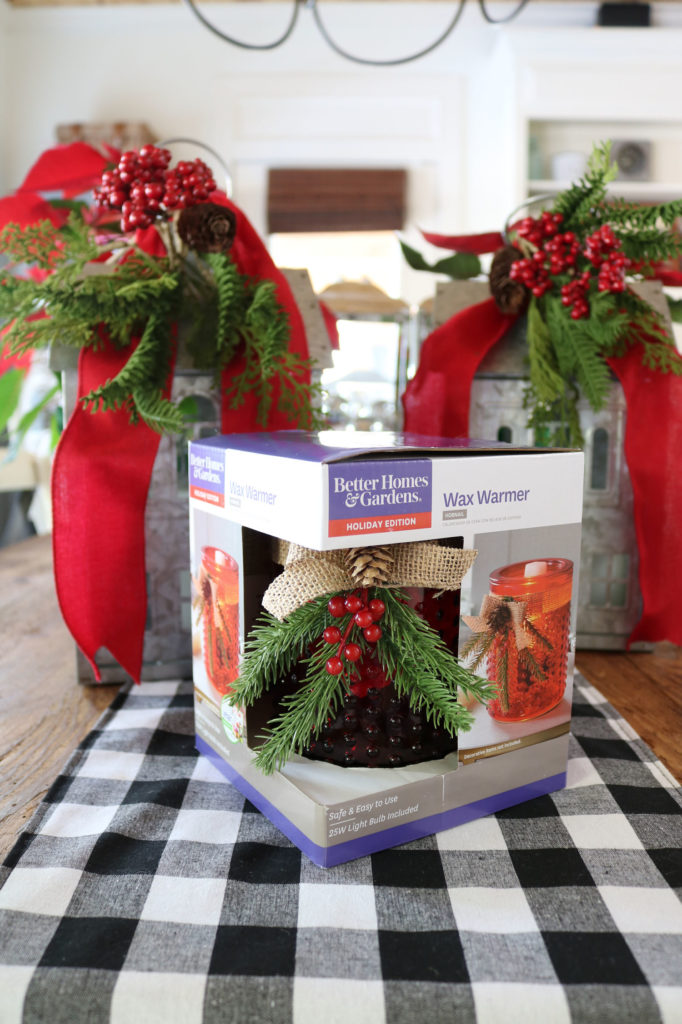 You can get this hobnail wax warmer in the store but I found the plug-in version online and it's just as beautiful. This one fits right in with my farmhouse decor. Love the burlap bow and the holiday sprig, so much detail! The house smells so good! I love all the Better Homes & Gardens scented wax cubes too! Ps. I gifted this to myself 😉
SHOP THESE ITEMS:
[show_shopthepost_widget id="3399008″]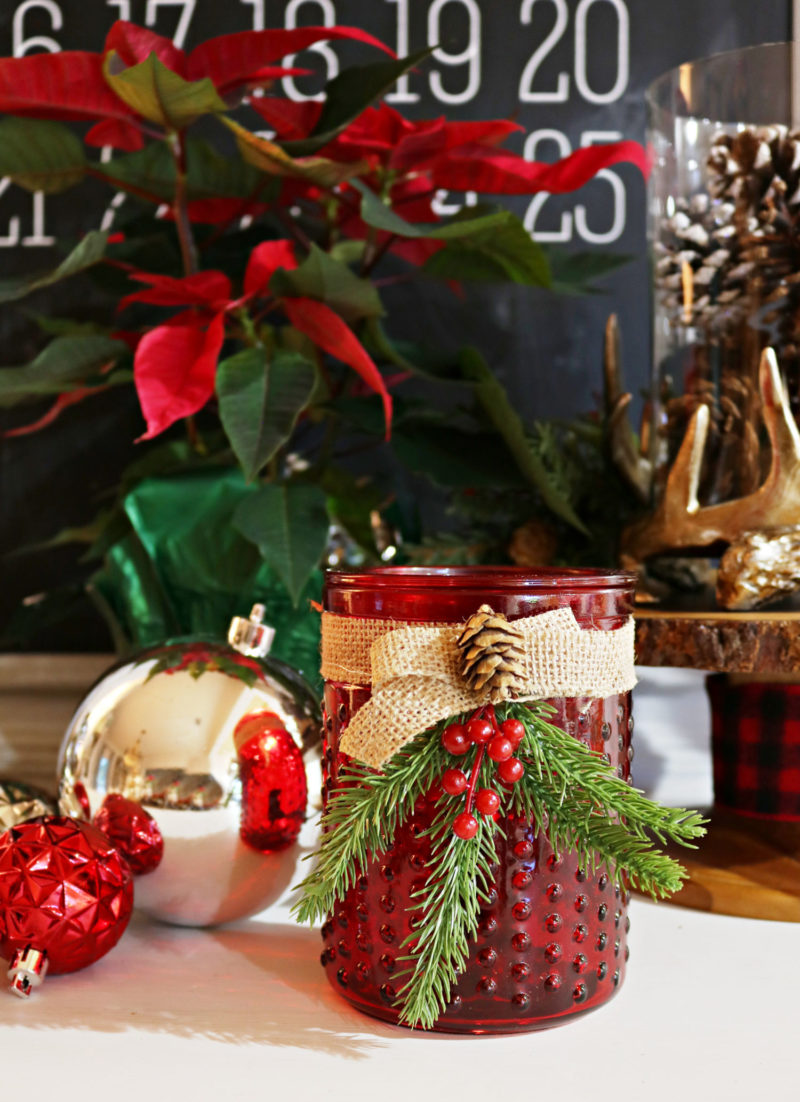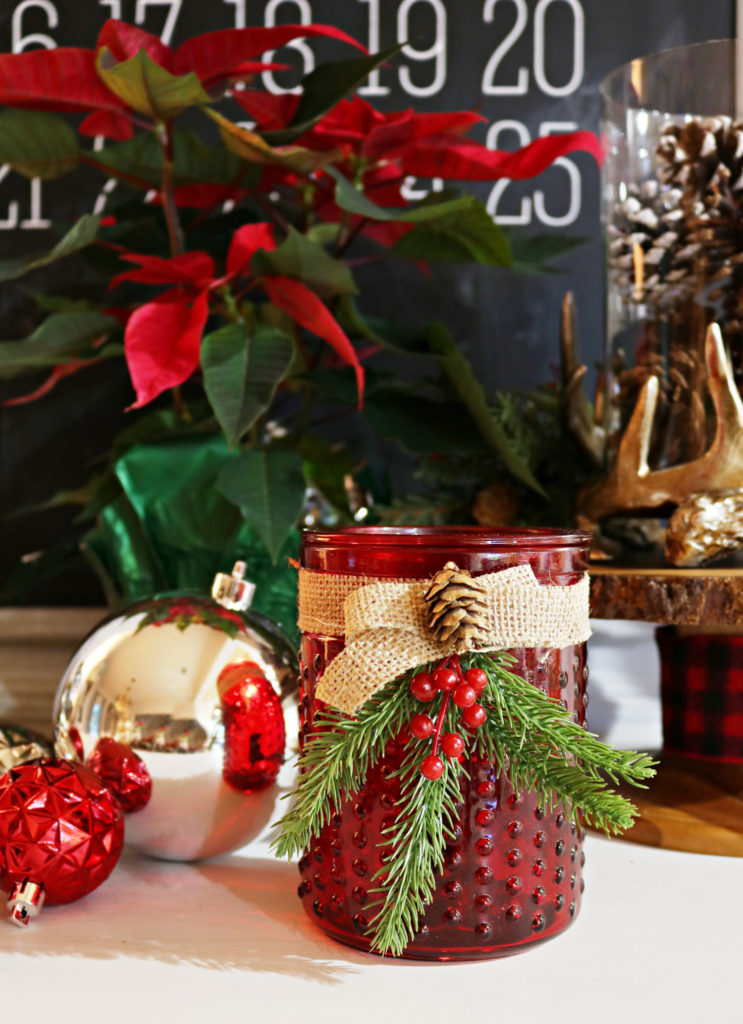 WARM & COZY PLUSH THROW GIFT IDEA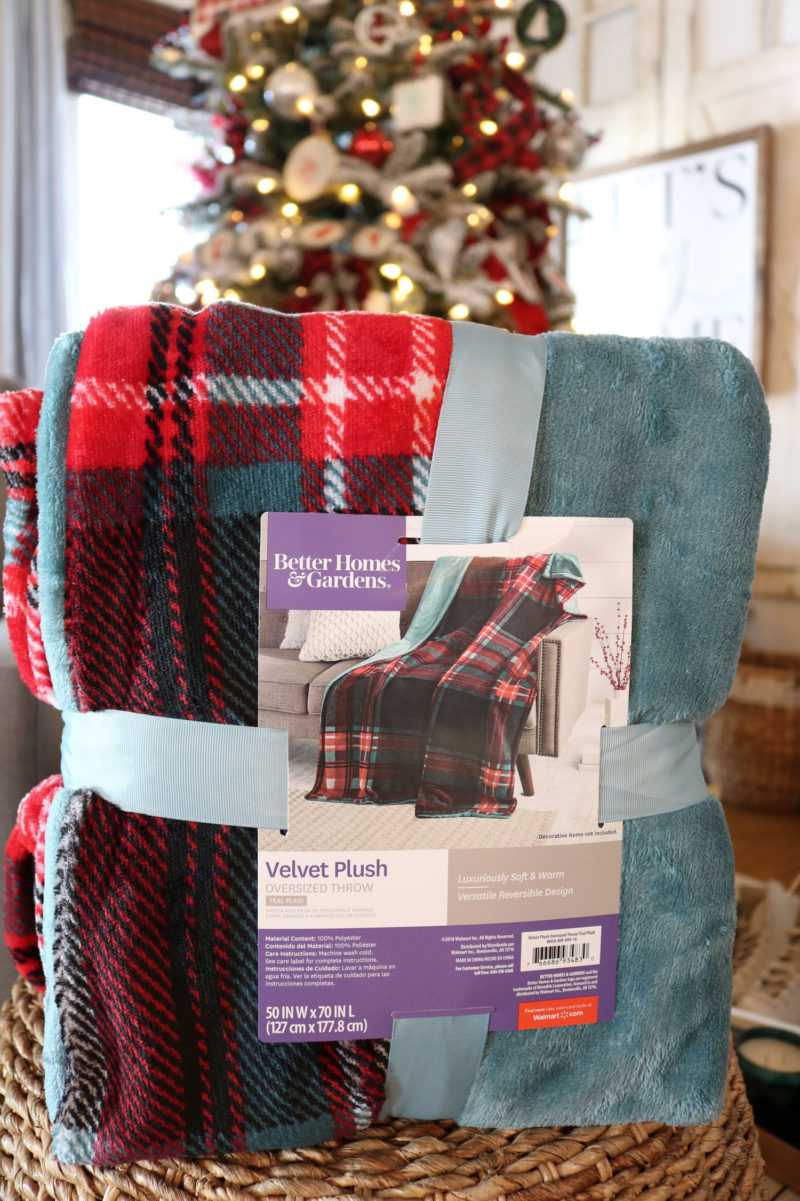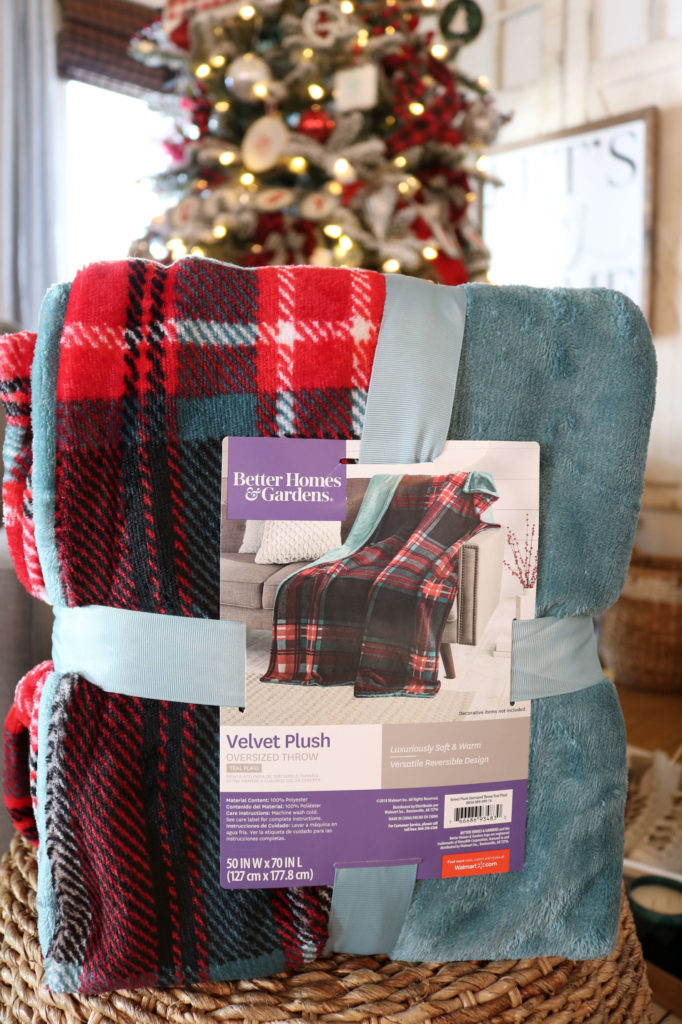 I purchased two, so they wouldn't fight over them. Oversized and plush, these are a welcomed gift at my daughters house. They even come with a bow! There are lots of colors available in the store and online.
SHOP THESE ITEMS:
[show_shopthepost_widget id="3399012″]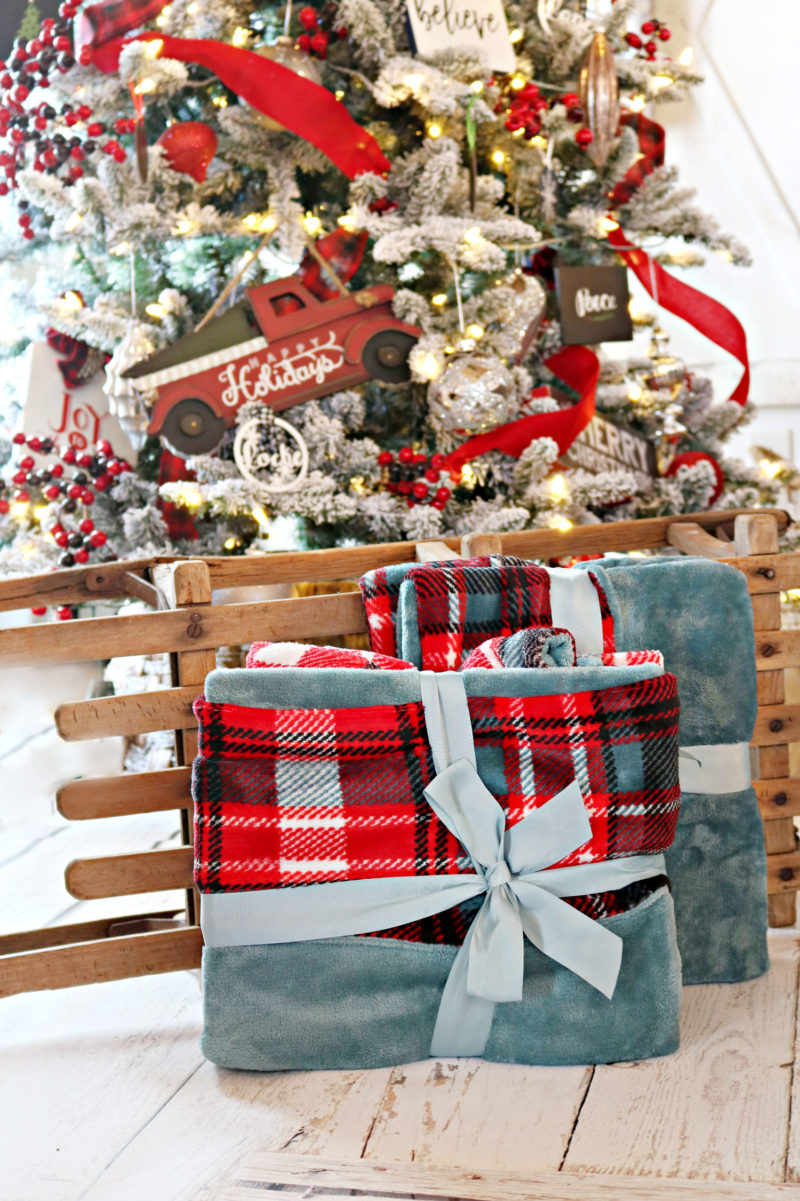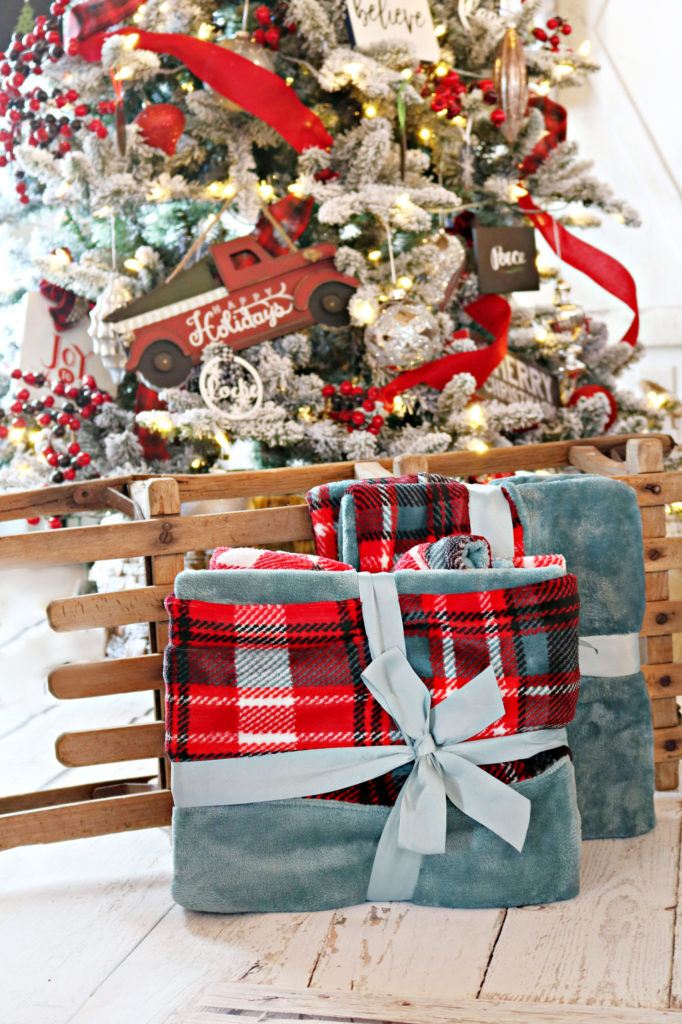 ANTLER HURRICANE GIFT IDEA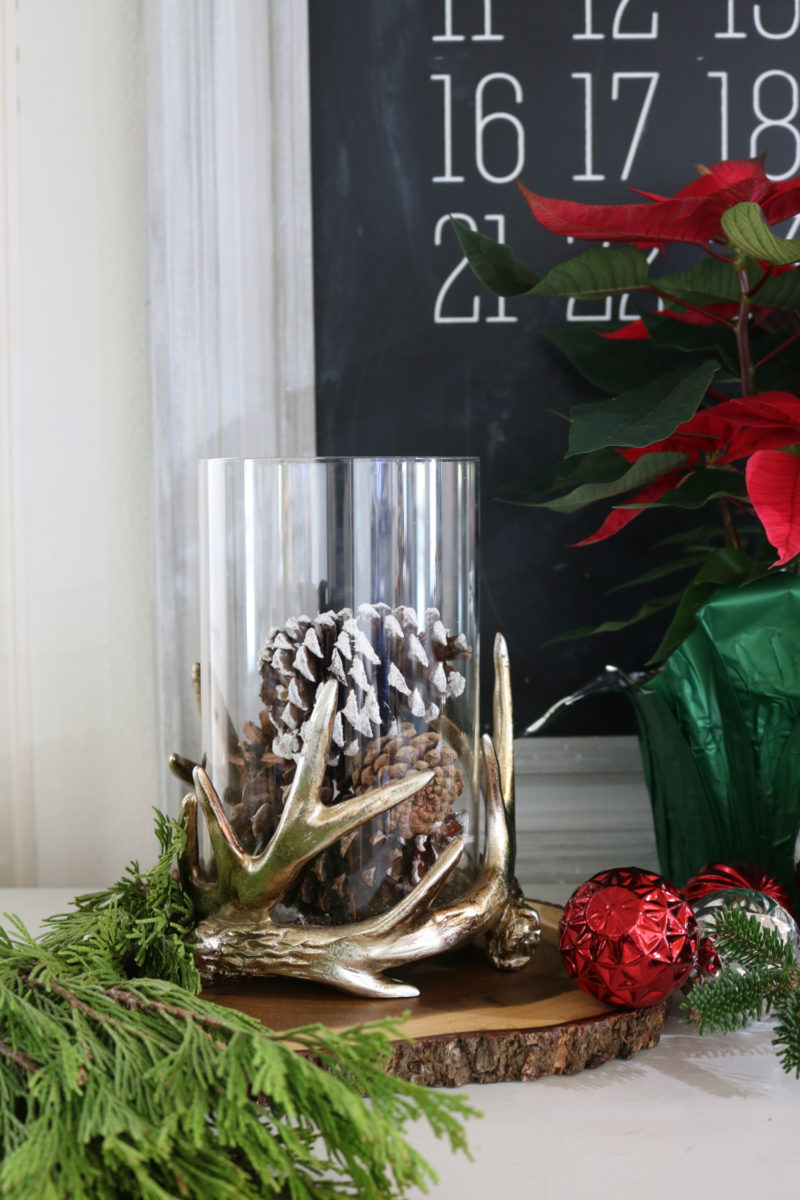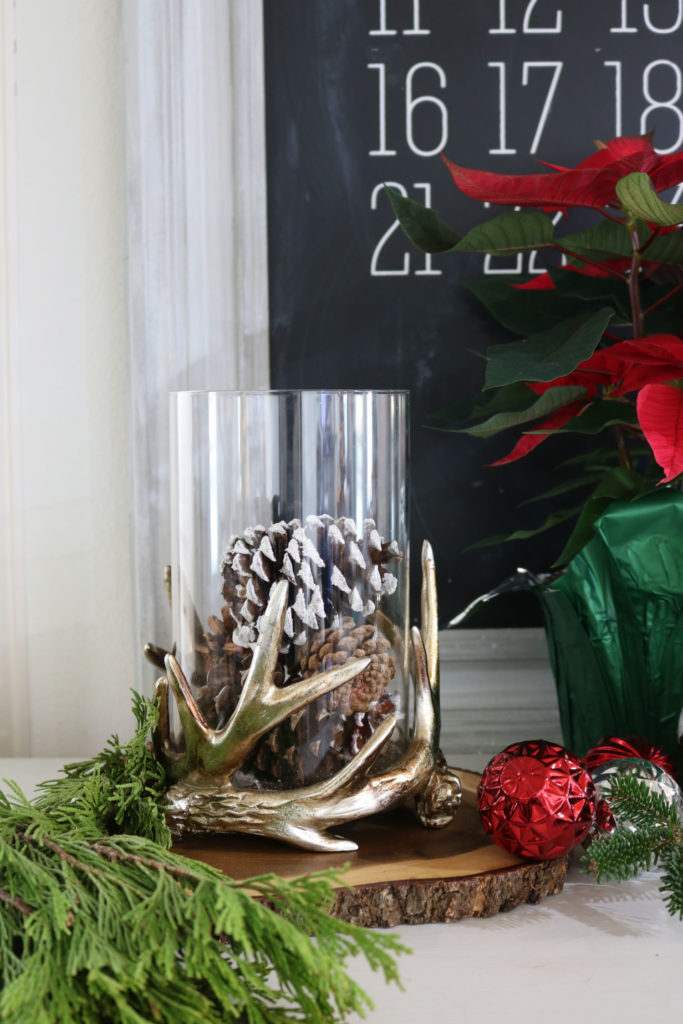 I filled these antler hurricanes with scented pine cones, they would look great with candles too! The natural look in home decor is always a favorite of mine. You can find the scented pine cones at Walmart.
SHOP THESE ITEMS:
[show_shopthepost_widget id="3399021″]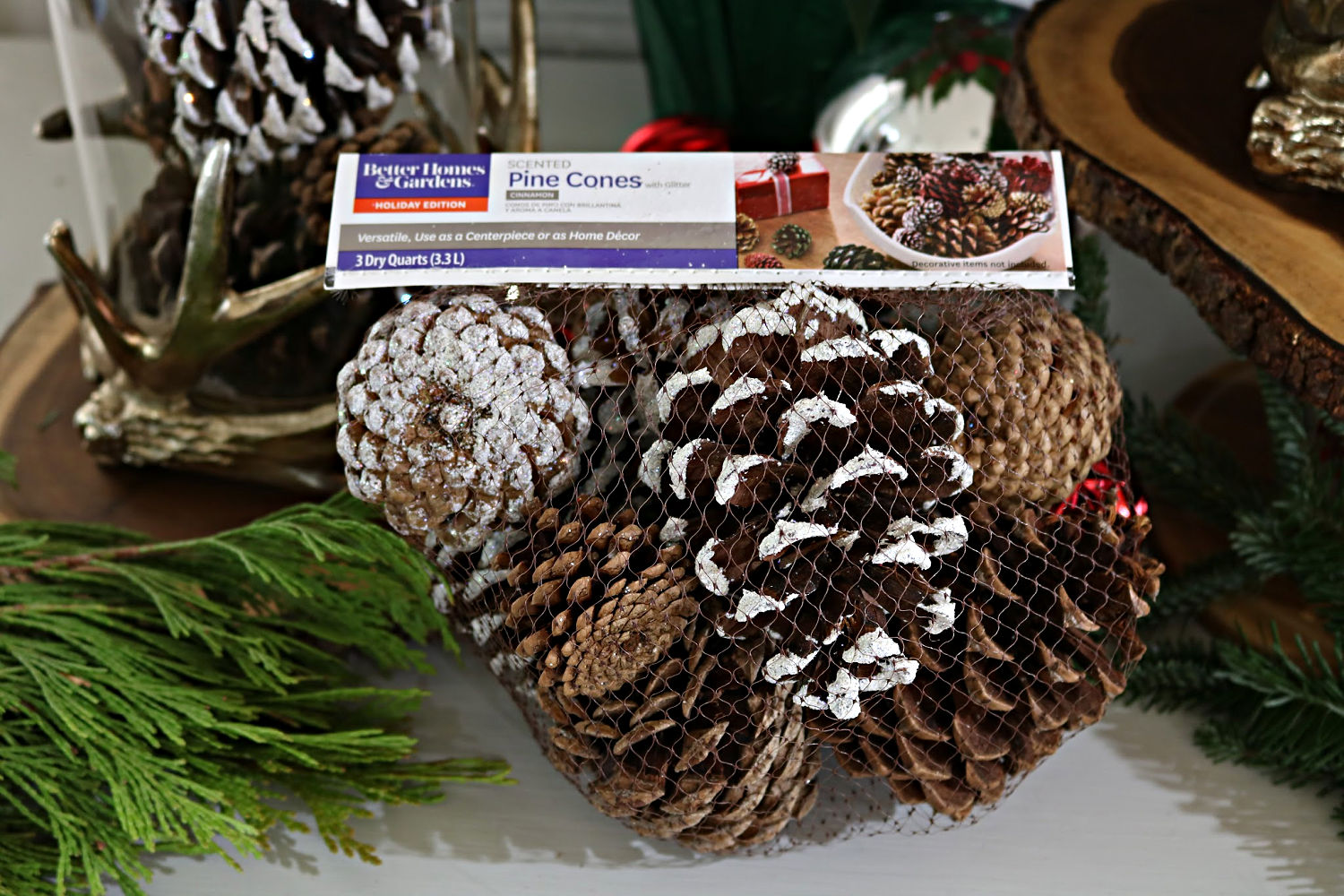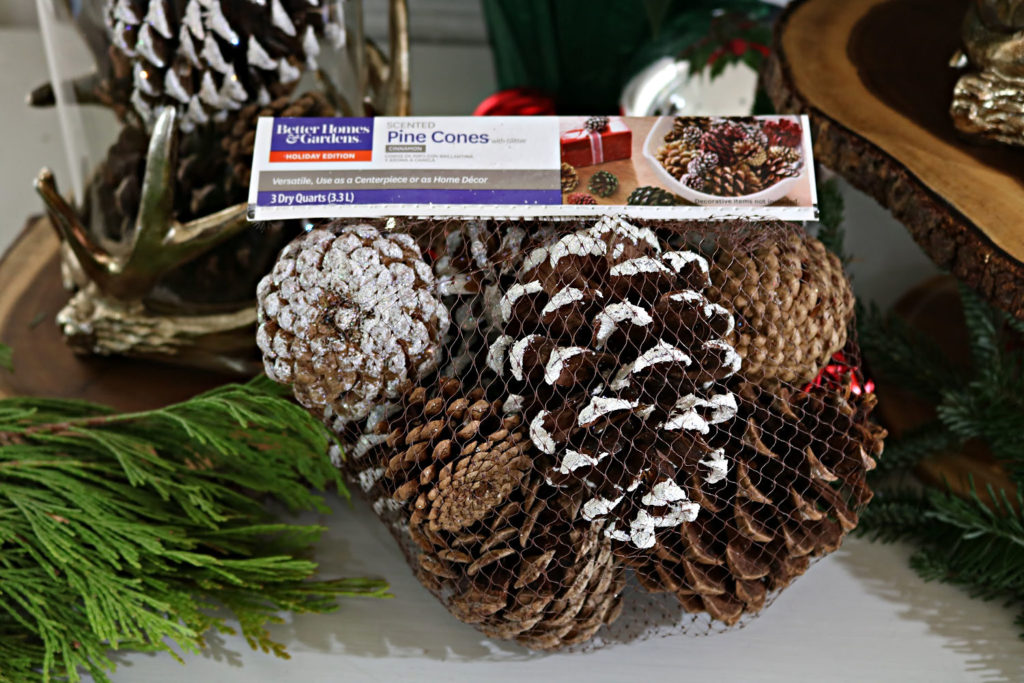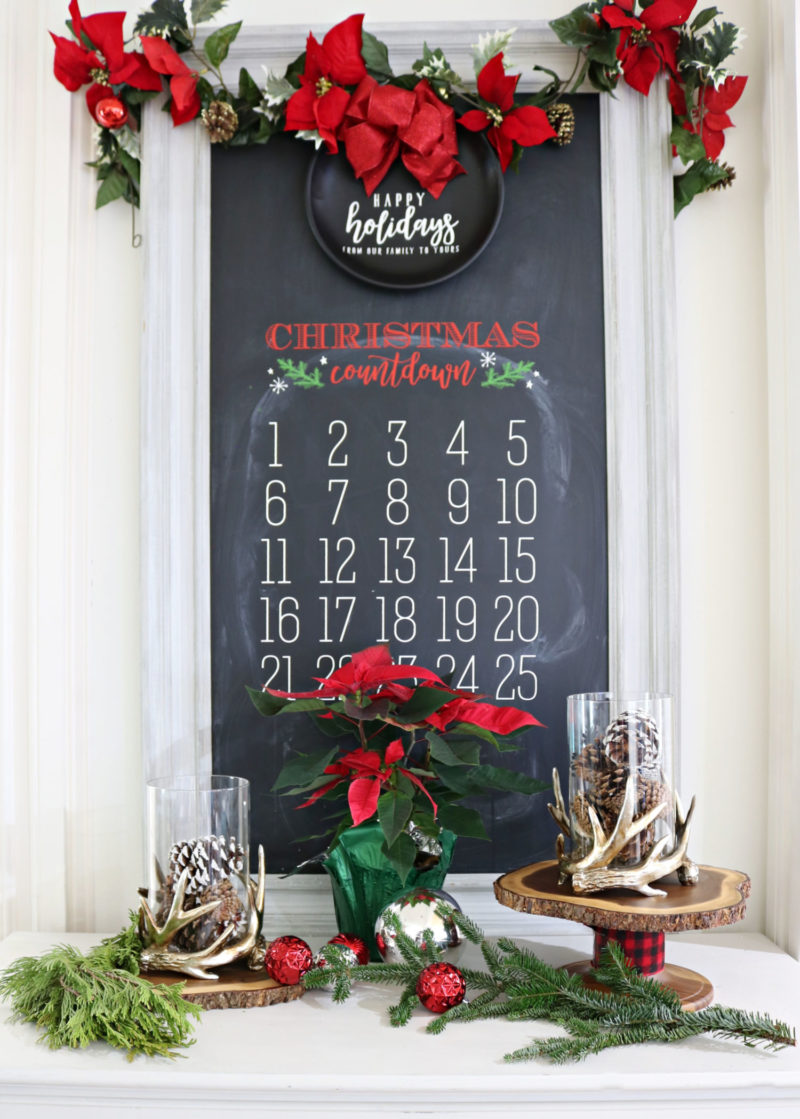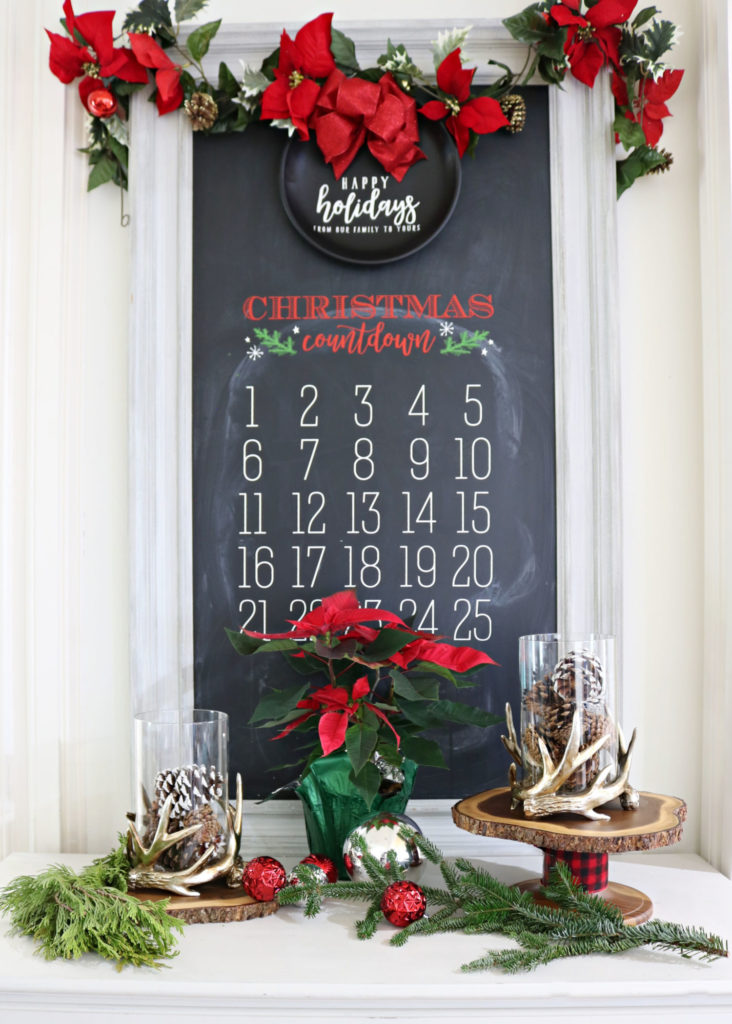 ESSENTIAL OIL DIFFUSER GIFT SET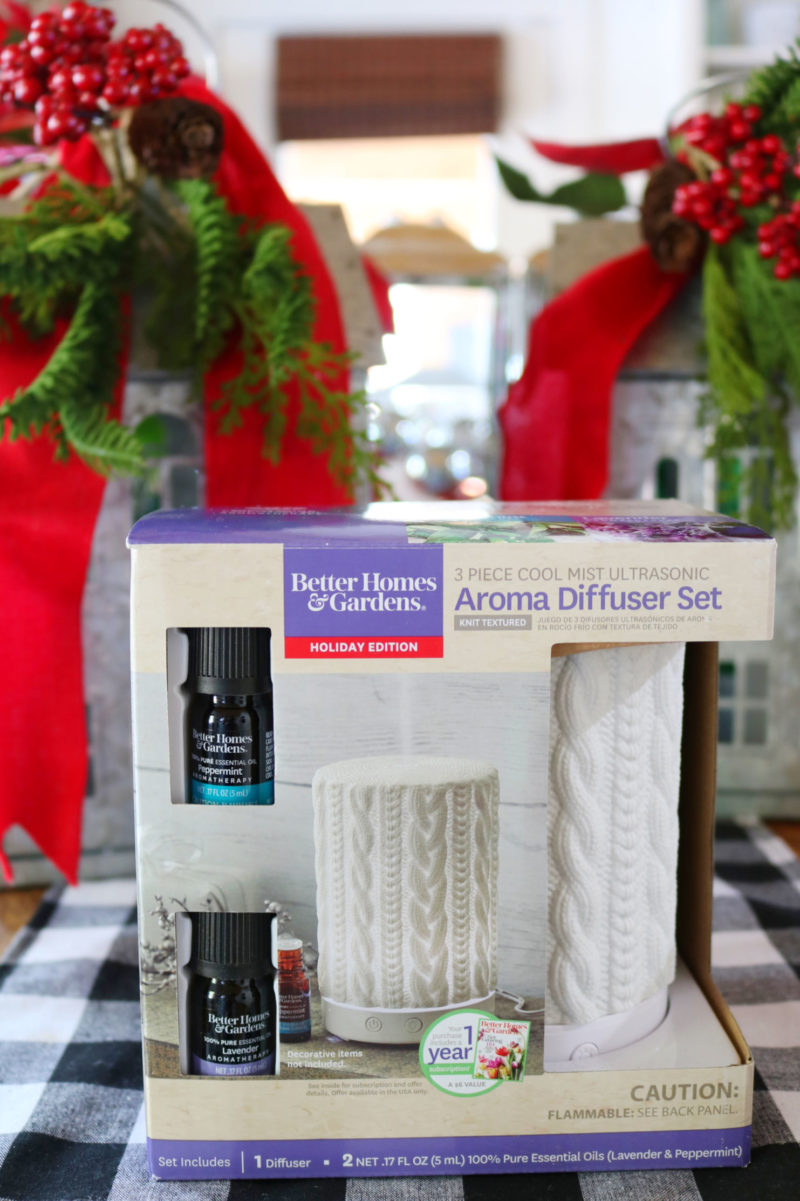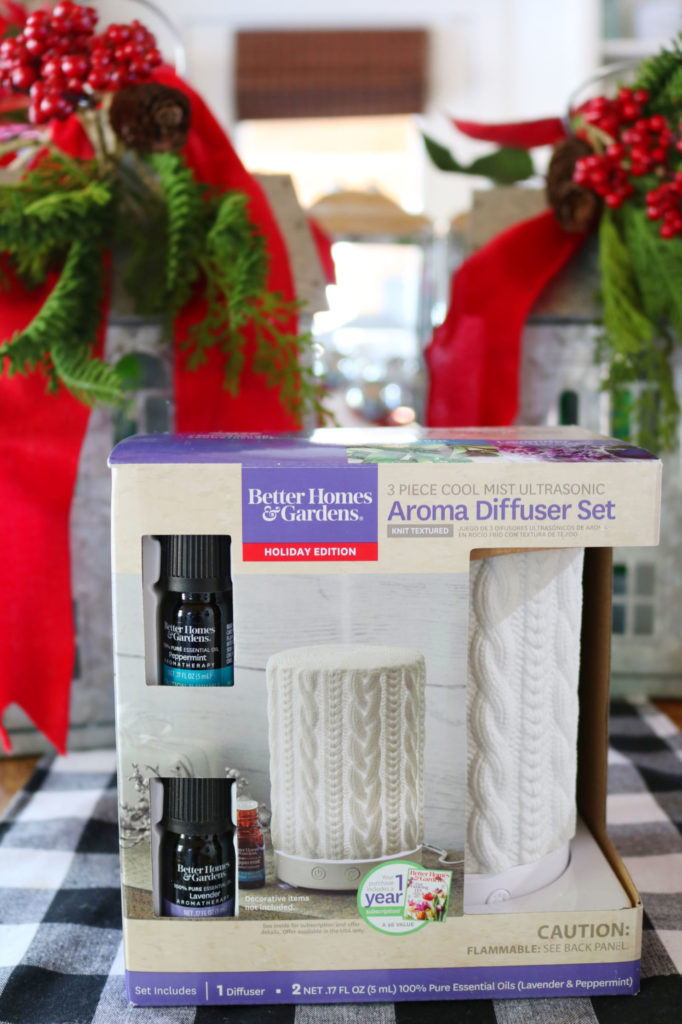 Diffusing essential oil never looked so pretty, how gorgeous is this knit textured diffuser? It's a gift but I may have to get one for myself. Love that this set comes with the essential oils, all you really have to do is wrap it.
SHOP THESE ITEMS:
[show_shopthepost_widget id="3399032″]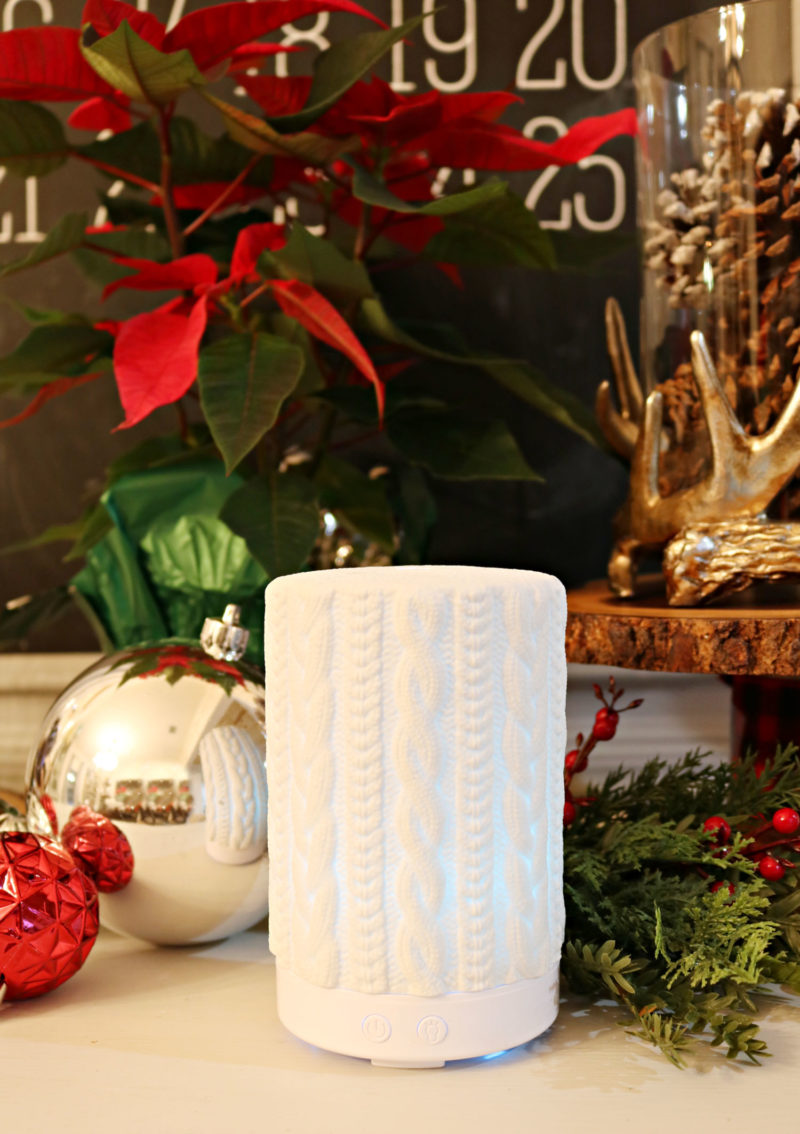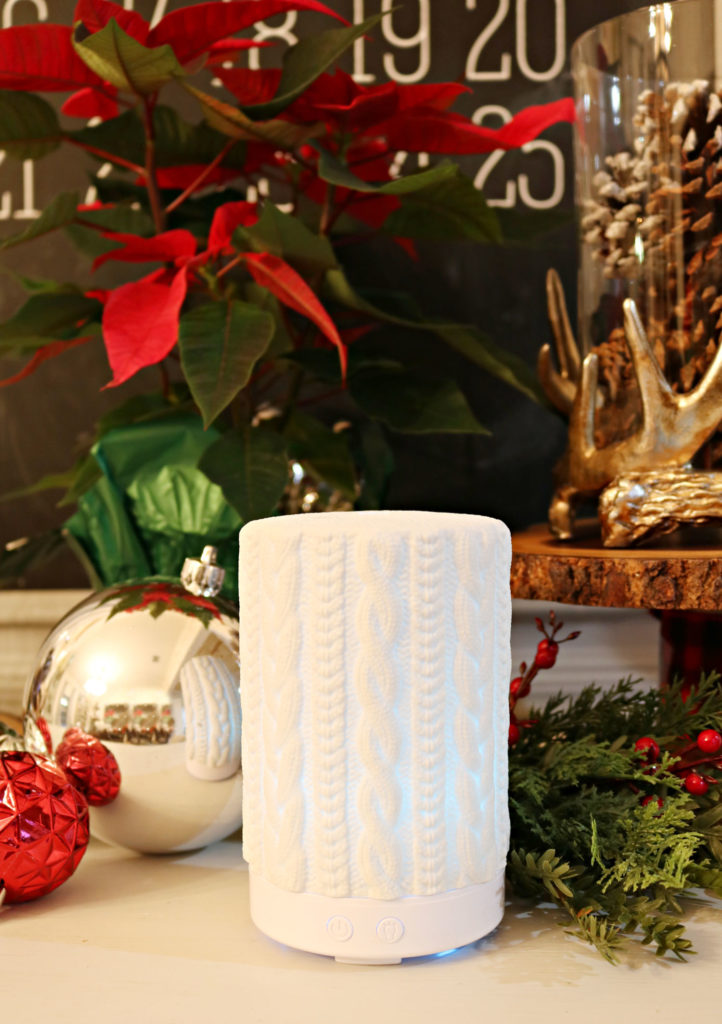 Add these Christmas Gift Ideas Under $25 to your shopping lists!
Keep up with all the beautiful Better Homes & Gardens at Walmart choices: Instagram – Twitter – Facebook – Pinterest – Website