I have a fun DIY to share today, I've had this forever and decided to create a side table with it: Coca Cola Crate Repurposed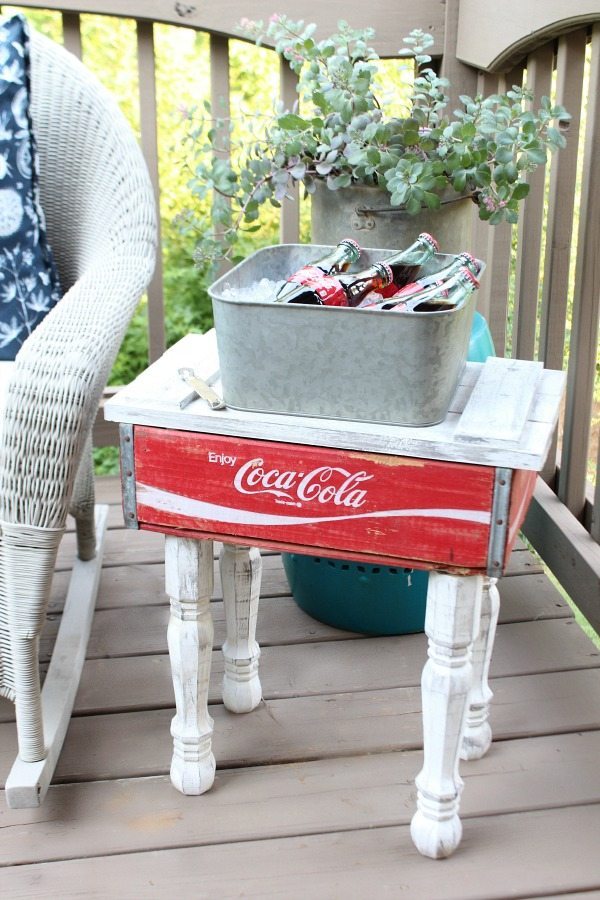 Every item that I used was a left over from something else. I'm trying to repurpose things in my stash and not buy any junk until I've refreshed all that I have.
The legs are from a coffee table that I made 10 years ago, I got rid of the rest and kept the legs. The 3 boards for the top are scrap pieces from another project. And the Coca Cola crate has been moved around everywhere, while I was pondering what to do with it.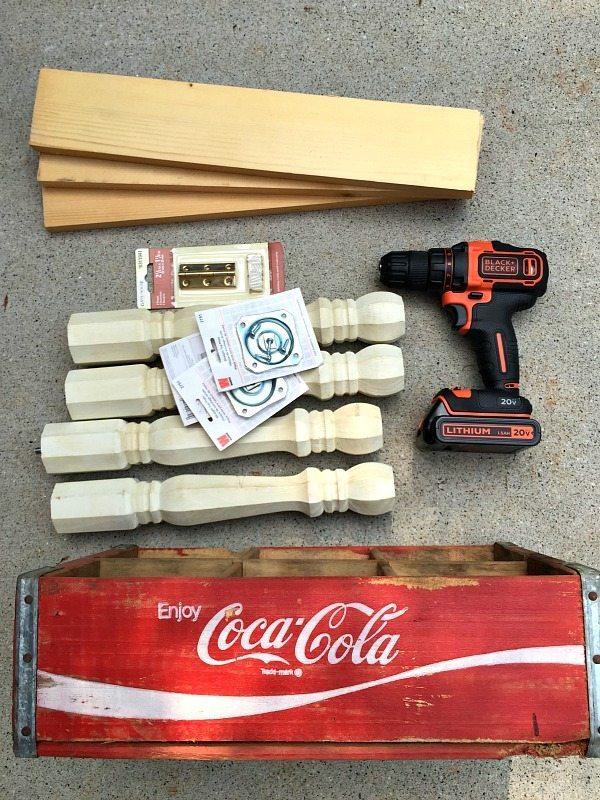 Affiliate links included for your convenience.

You will need:
Crate
4 Straight Top Plates to attach the legs
4 Table Legs
Top for the crate
2 hinges
Start by attaching the plates to the bottom of the crate. The plates come with screws and using the drill makes it so easy. I didn't even have to pre-drill, you can if you'd like, the wood was soft and the plates went on without any problems
The legs, already had a bolt in them, so I just screwed them in to the plates.
Now the bottom is complete, you could leave it like this and top it with a piece of plexiglass or glass. I decided to make a pallet like top for mine so I can sit a Coca Cola on it 😉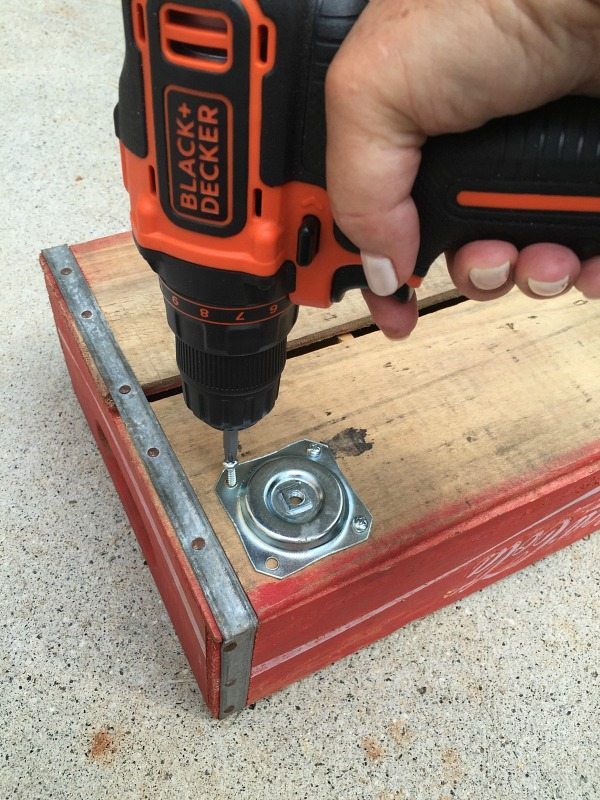 I'm using the 2 speed 20 volt Black + Decker cordless drill, it's perfect for jobs around the house. This has been a busy weekend for projects, I used it to build a simple bench this weekend also. I'll be sharing it on Thursday.
The straight plates are great for adding legs to almost anything, I bet you're already thinking about what you could do with them and this drill 😉
I could have stopped right here, lined it with plastic and used it for a planter: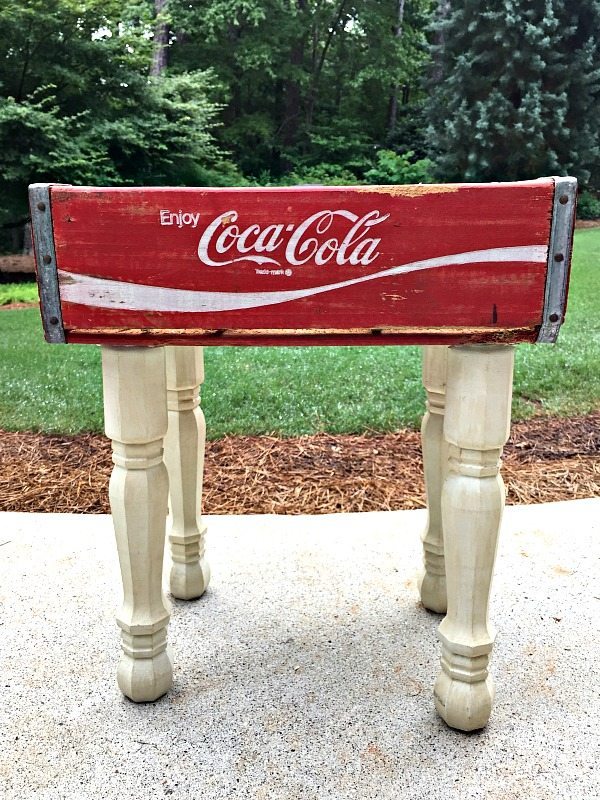 I opted to make a top for my crate table, I used 3 pieces of wood and 2 pieces of craft board, wood glue and screws.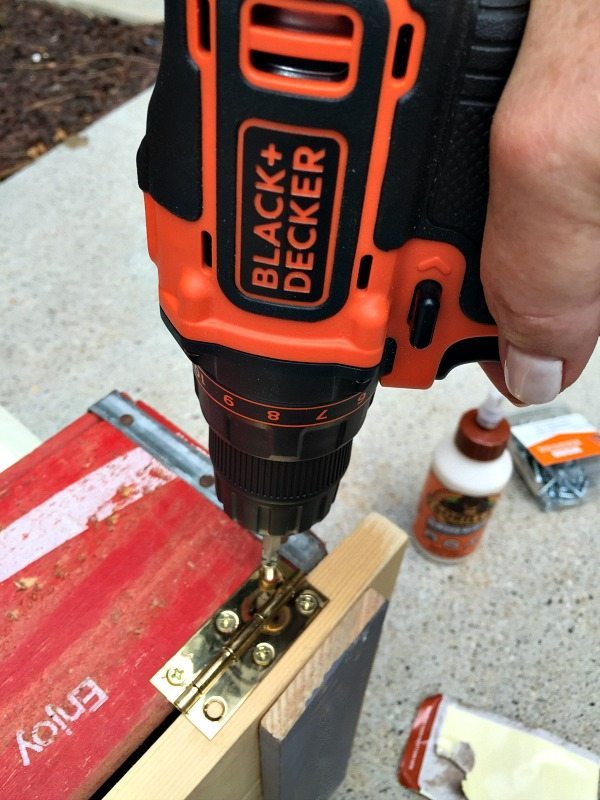 After the top was finished, I attached it to the Coca Cola crate with hinges on each side, this way I can open the top and stash stuff in there.
I love using hinges and casters (no casters on this one).
To finish the project off, I painted the top and the legs to match. I wanted a worn weathered look to coordinate with my less than perfect crate.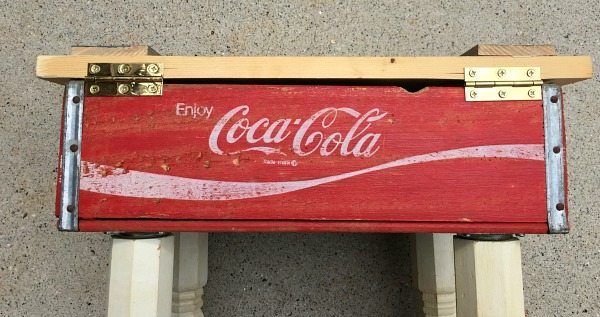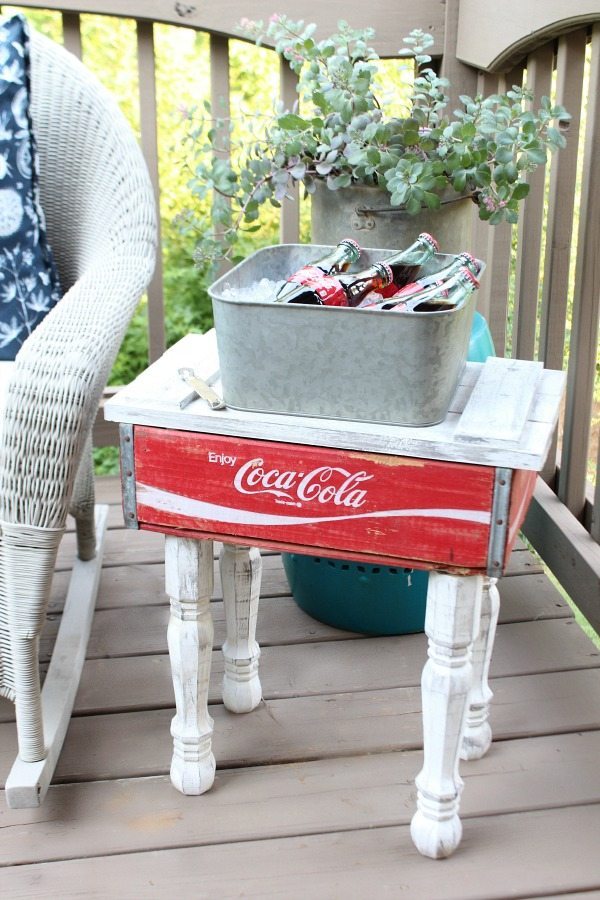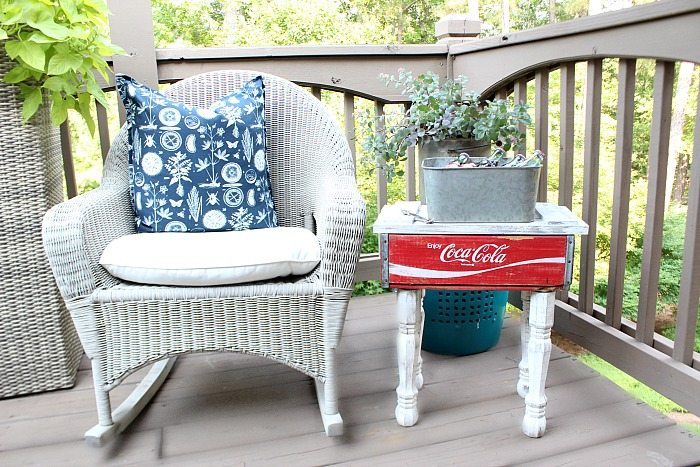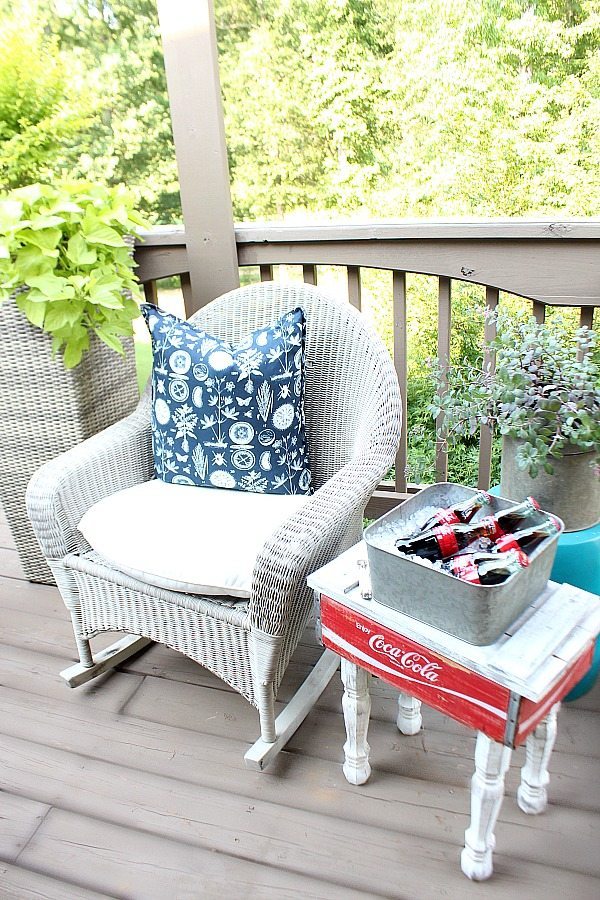 Coca Cola Crate – Pin it for later: