This post has been sponsored by The J.M. Smucker Company. I received product and compensation, but all opinions are my own.
At Home Coffee Bar & Brunch Ideas for National Coffee Day
To celebrate National Coffee Day, taking place this Saturday, September 29, I used this small buffet to create a coffee bar at home. At my house, we love coffee shop coffee but love skipping the line and saving time by brewing our coffee at home. Check out how I created a perfect little coffee bar with Folgers® coffee in honor of this fun holiday!
You can place a table runner over the top of the table if you'd like. I used a buffalo plaid color to go with my farmhouse look. There's no need to purchase decor, just shop your home for a few items that complement the look that you're going for. When stocking the coffee bar, we treat ourselves with a variety of add-ins. These tasty additions in your cup are perfect for National Coffee Day (or any day)! Making a coffeehouse worthy cup of coffee is quick and easy with Folgers, I keep a few key ingredients in the fridge and pantry so I can indulge. You can also treat your guests to a fab cup of coffee!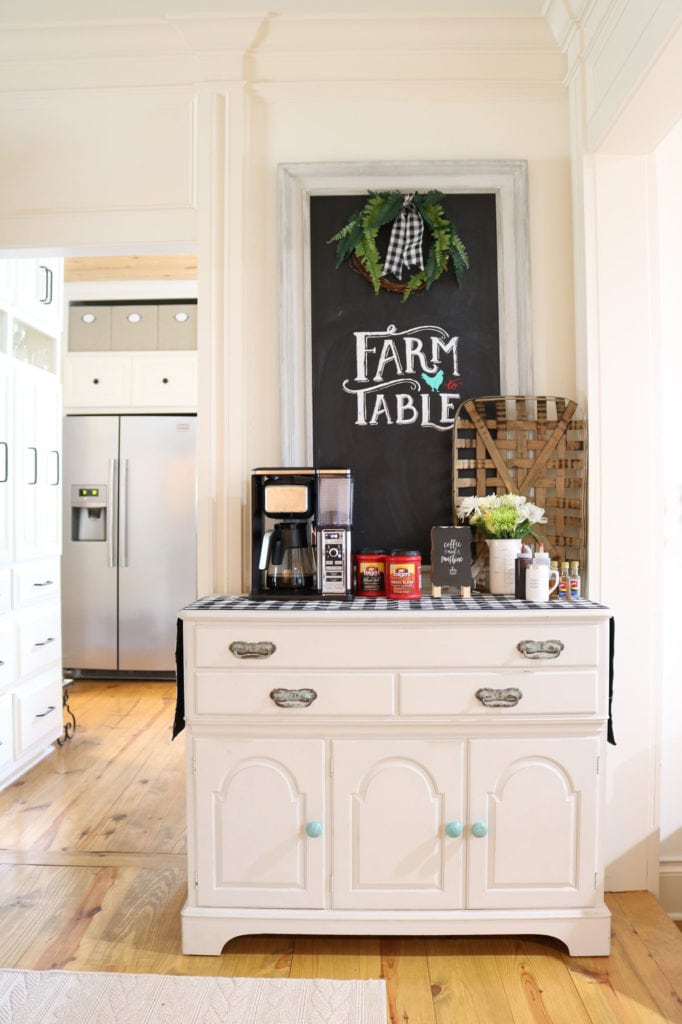 COFFEE BAR AND BRUNCH BUFFET:
Pantry Items
Coffee (We love the Folgers® Black Silk Coffee).
Sugar or Brown Sugar
Syrup
Stir sticks or spoons
Straws
Cold Food Items
Milk/Almond Milk
Vanilla Syrup
Caramel Sauce
Chocolate Sauce
Vanilla Ice Cream
BUFFET STYLE TABLE SET UP
When preparing for brunch, spread your food out buffet style on the table next to the coffee bar. It makes for a very informal gathering; your guest will appreciate the casual at home touches.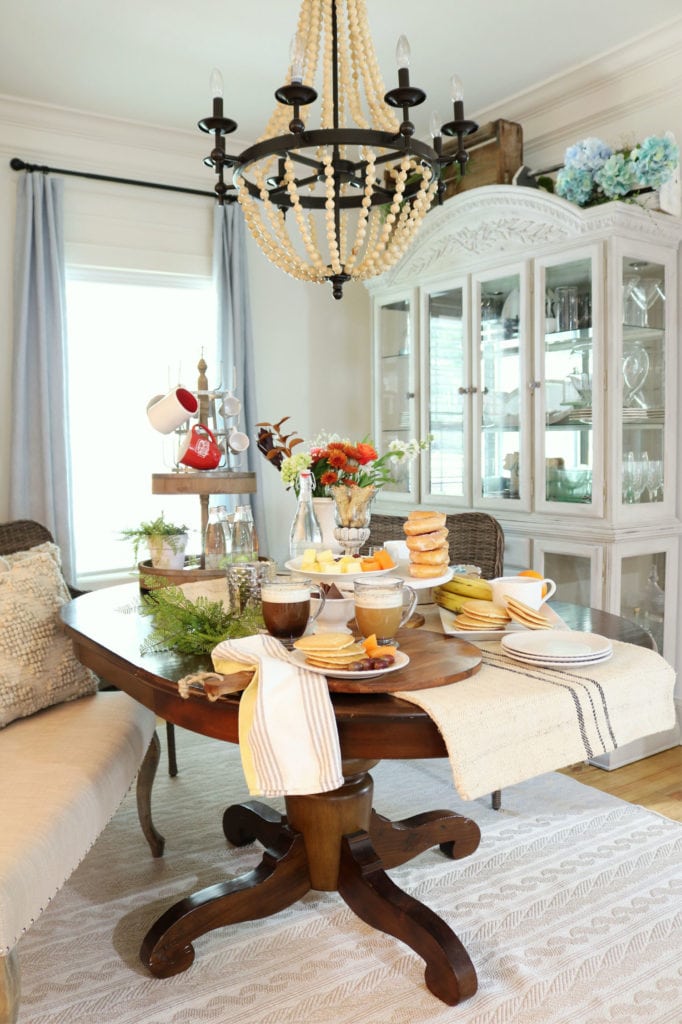 MENU IDEAS FOR BRUNCH:
Coffee – Folgers® Black Silk Coffee (Black or with the add-ins listed below)
Variety of Fresh Fruit
Pancakes
Donuts
Biscotti
Keep it simple, they're really here just for the coffee, after all it is National Coffee Day.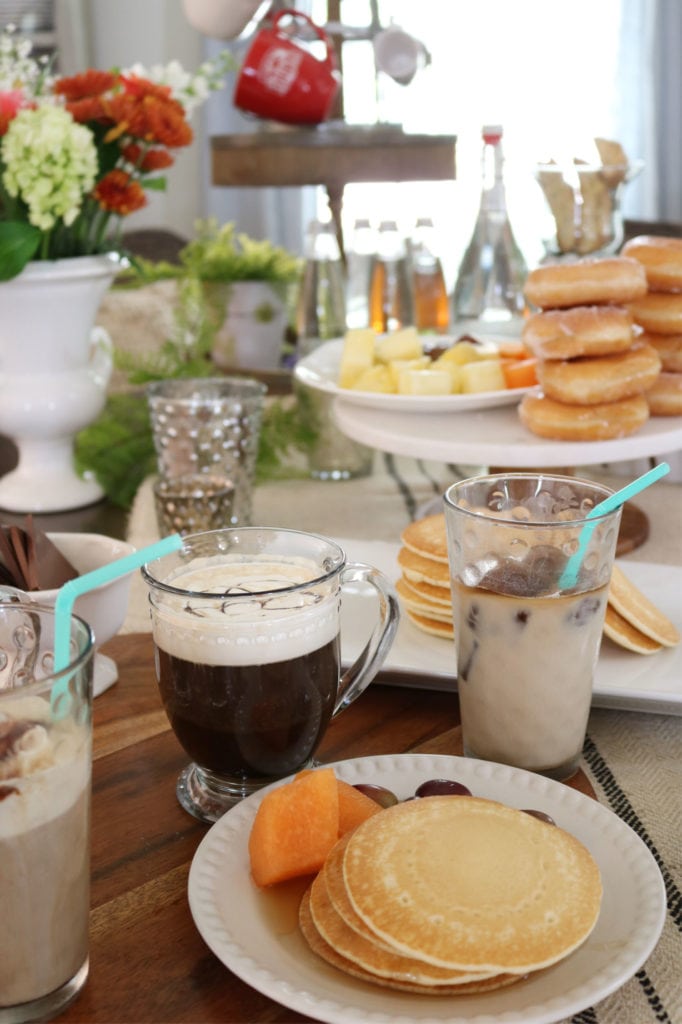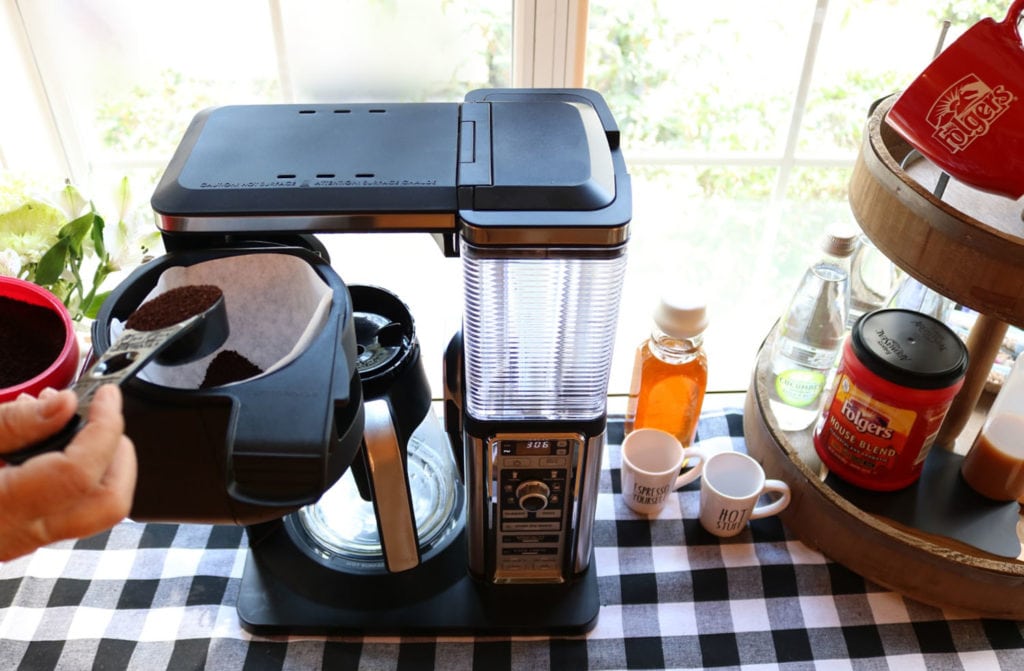 I didn't go to any trouble preparing a bunch of food, most of it I picked up at the grocery store. Barry is our in-house pancake maker and he says butter is his secret ingredient. We all love his pancakes!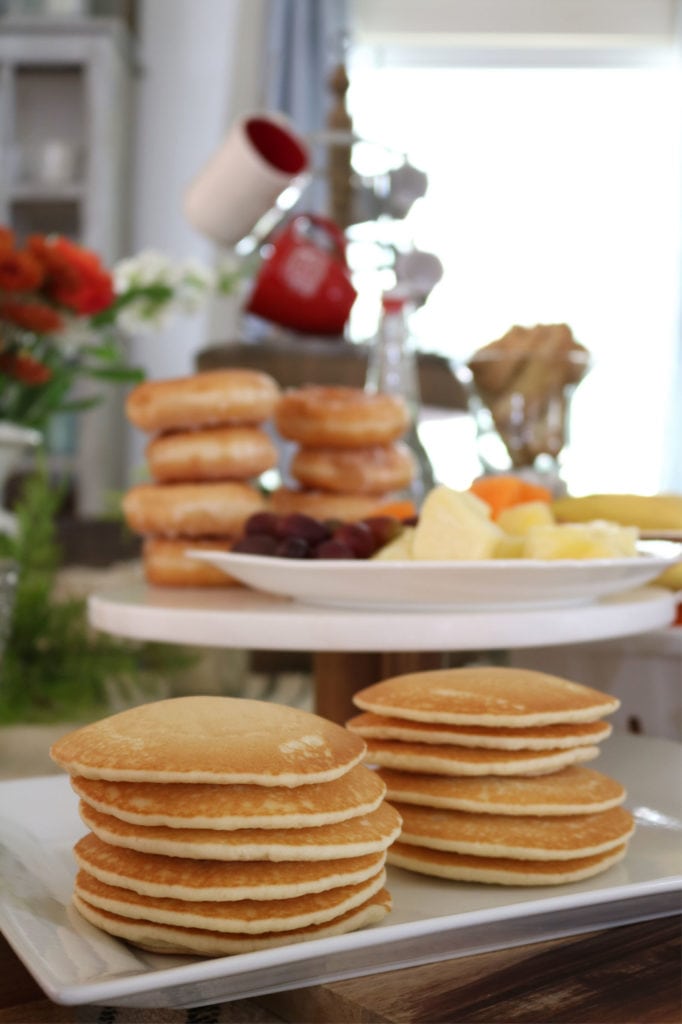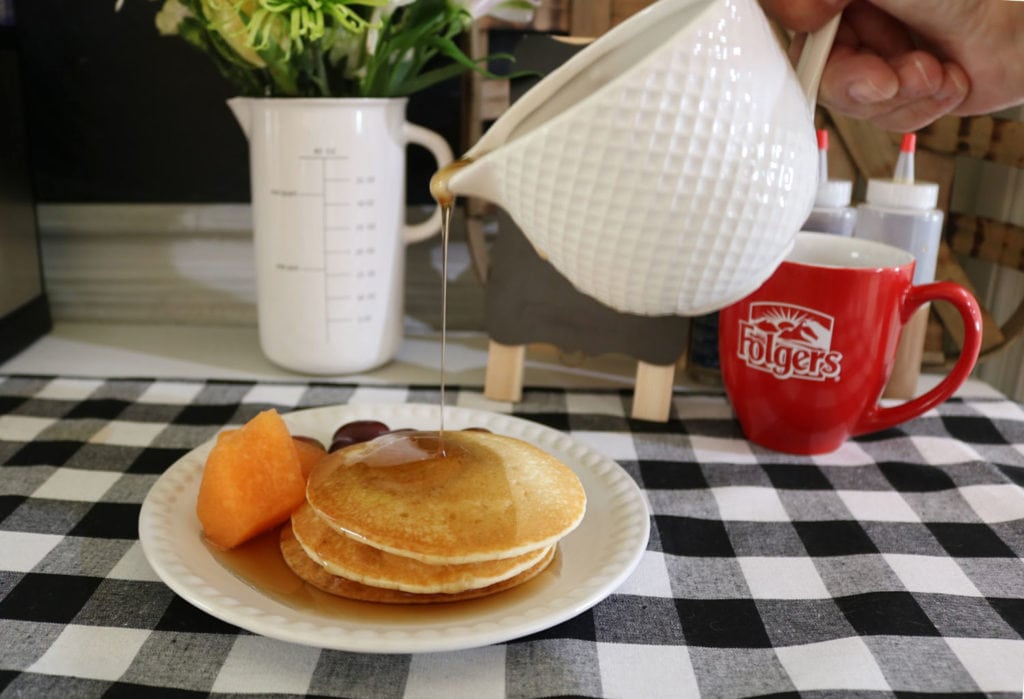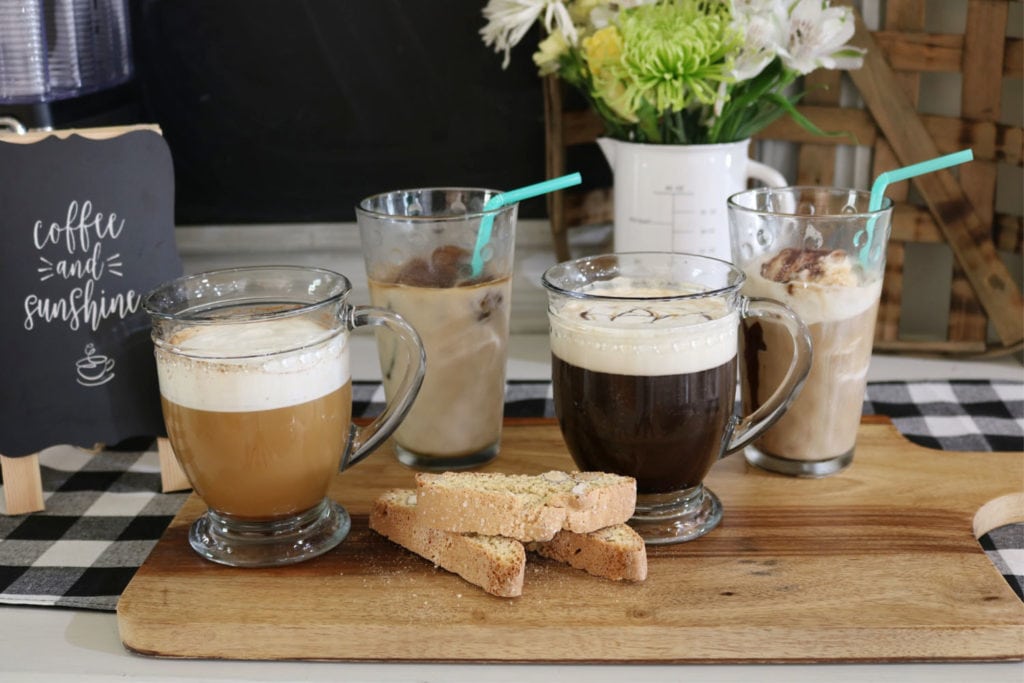 Whether you like speciality coffees or prefer it black, like Barry, we have you covered with these simple ideas.
SIMPLE COFFEE IDEAS – mix each ingredient as listed in order to create these coffees.
Coffee ice cubes
2 T vanilla syrup
1/2 c frothy milk
1/2 cup strong coffee (such as Folgers® Black Silk)
1 scoop vanilla ice cream
2 T milk or soy milk
1/2 cup coffee
2 T caramel sauce
2T brown sugar
1/2 cup milk/almond milk/half & half (I use any of these that I have on hand)
2 T chocolate syrup (or more to taste)
2T sugar
1/2 cup hot coffee
1/2 cup of frothy whipping cream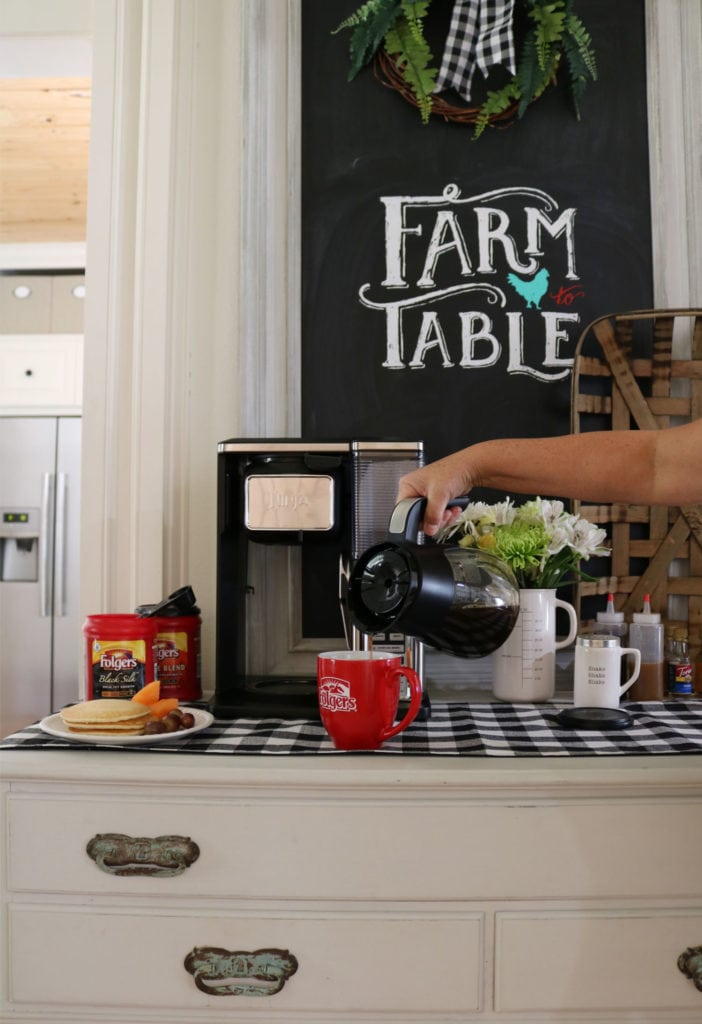 TIP: Freeze extra coffee, the cubes are perfect for iced coffee.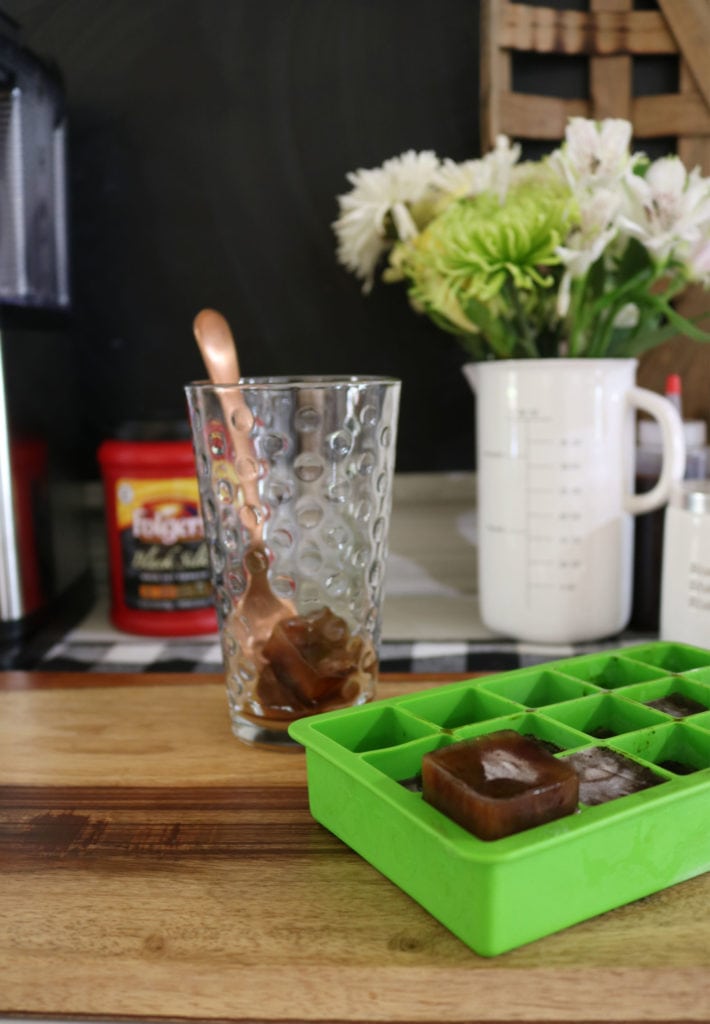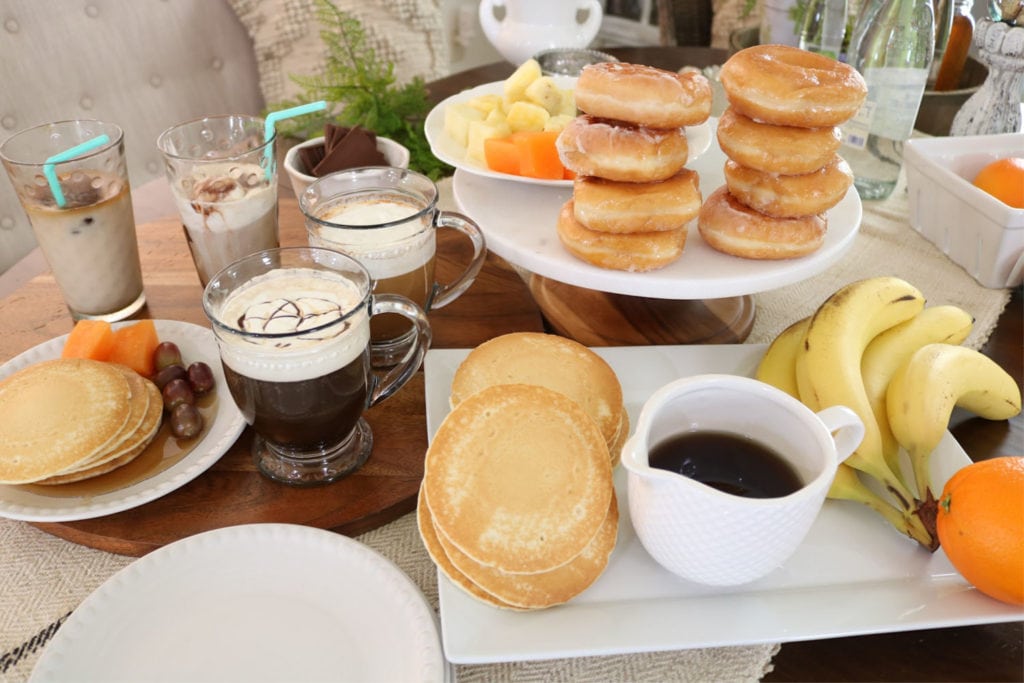 You could keep it simple, just serve coffee and donuts or add any of your favorite food items.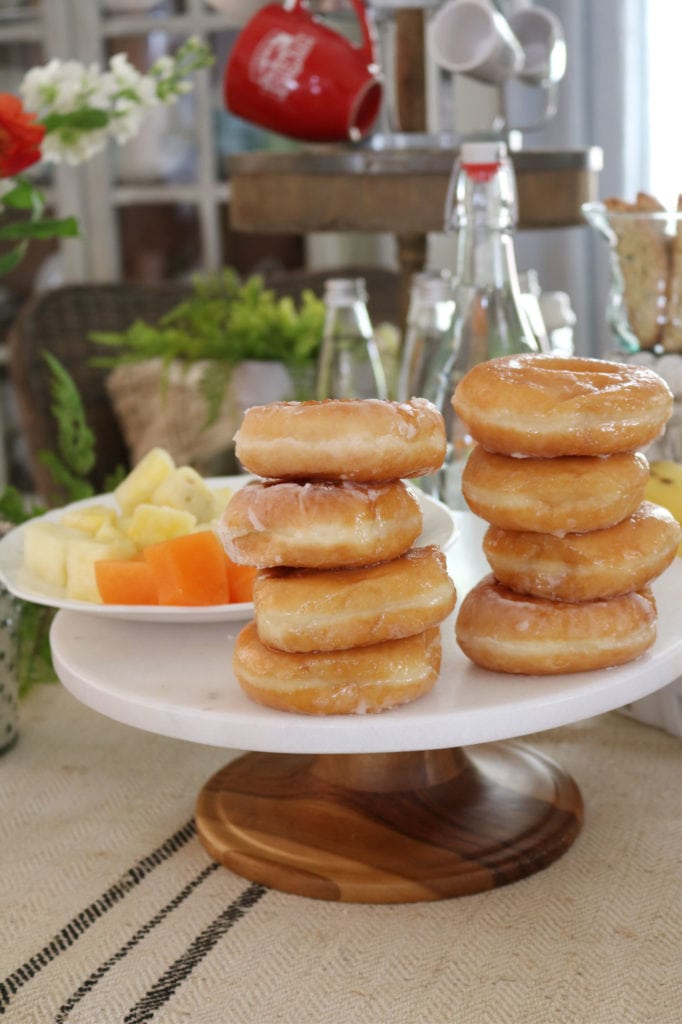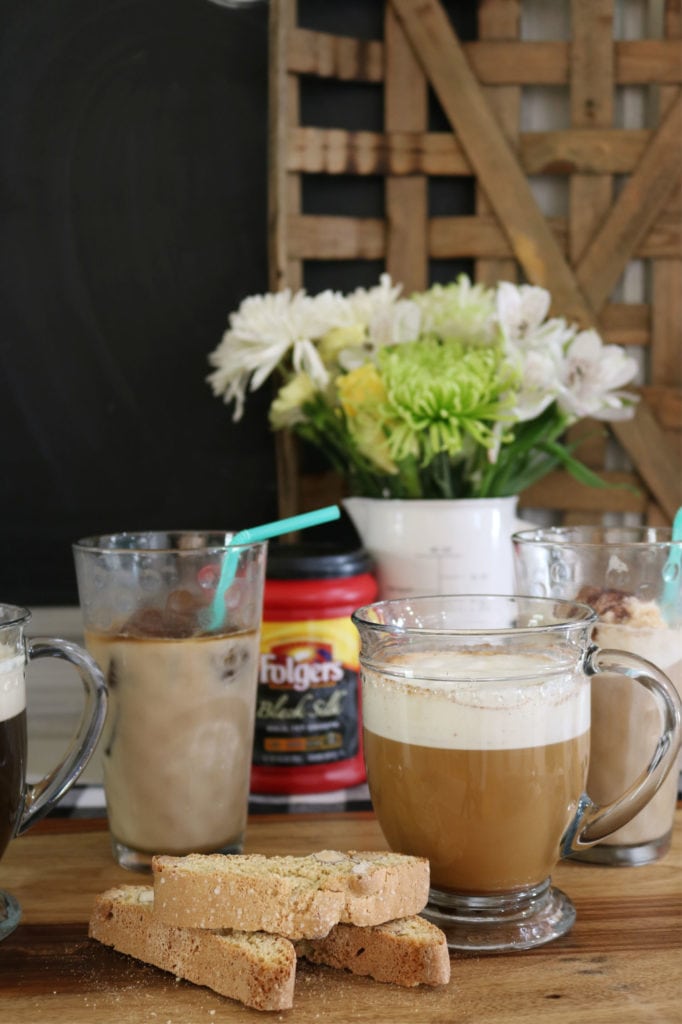 Getting together with family and friends is fun, I hope I've inspired you with a few ideas for a coffee bar buffet to celebrate National Coffee Day.