Do you have a large wall and need large affordable art? Make this DIY SHOWER CURTAIN WALL DECOR:
I decorated a loft style apartment recently and needed an affordable option for a  large piece of art. I remembered seeing this idea a few years ago and thought it would be a great opportunity to create my own version of shower curtain art. There are so many cute shower curtain options available, I will list a few at the bottom of the post.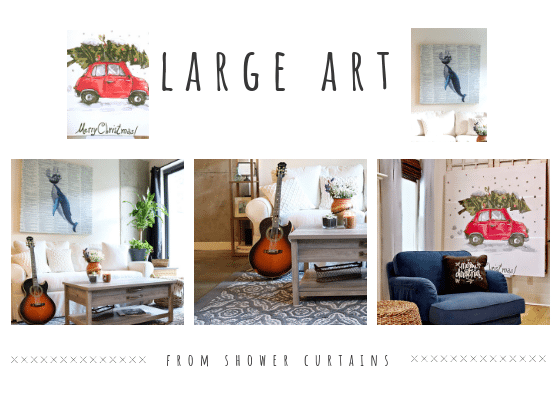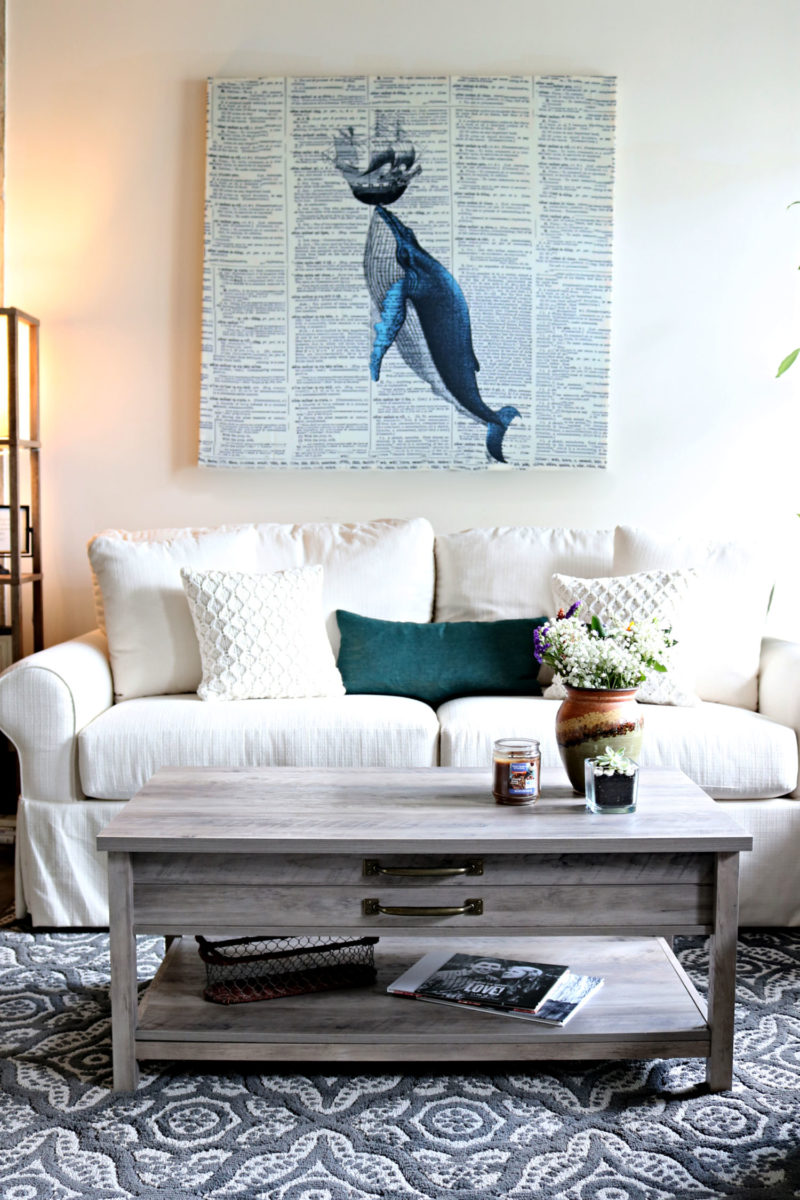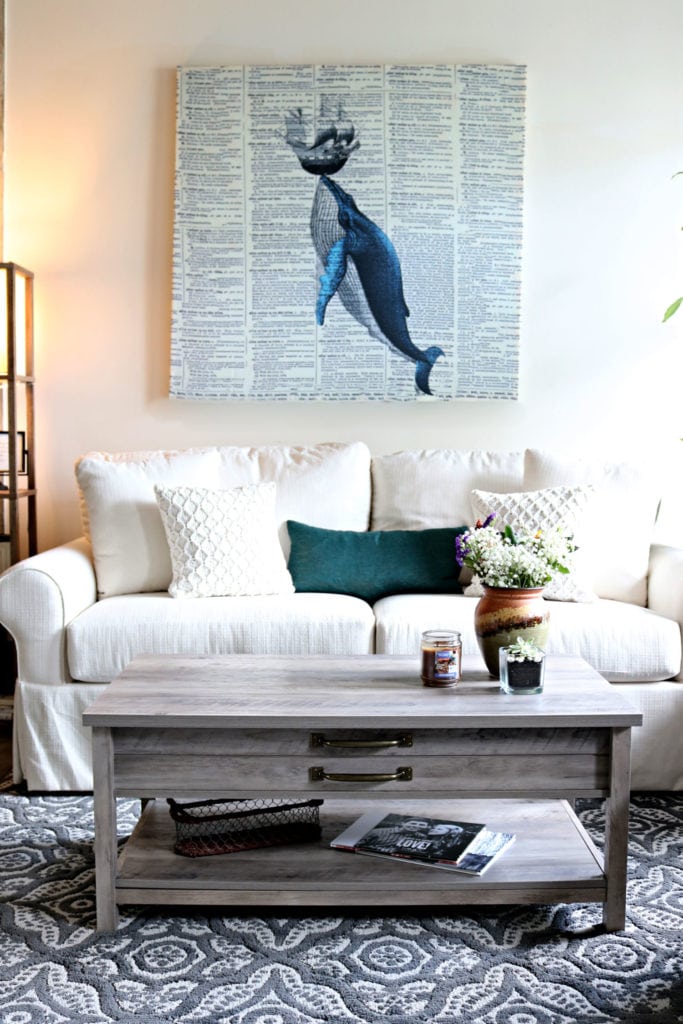 This is the first piece of wall decor that I made and I had so many people asking how I did it, I decided to share this simple DIY. I created this one on site in Decatur and I'm about five hours away so I recreated one with Christmas art.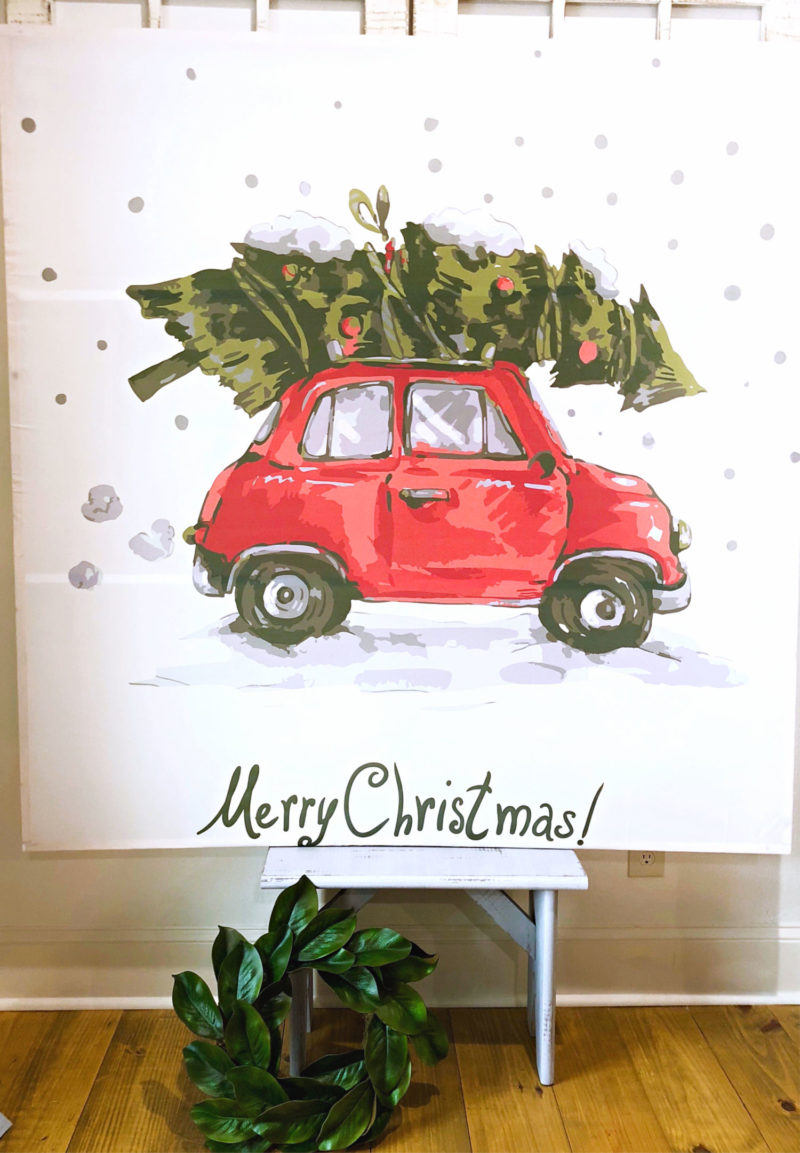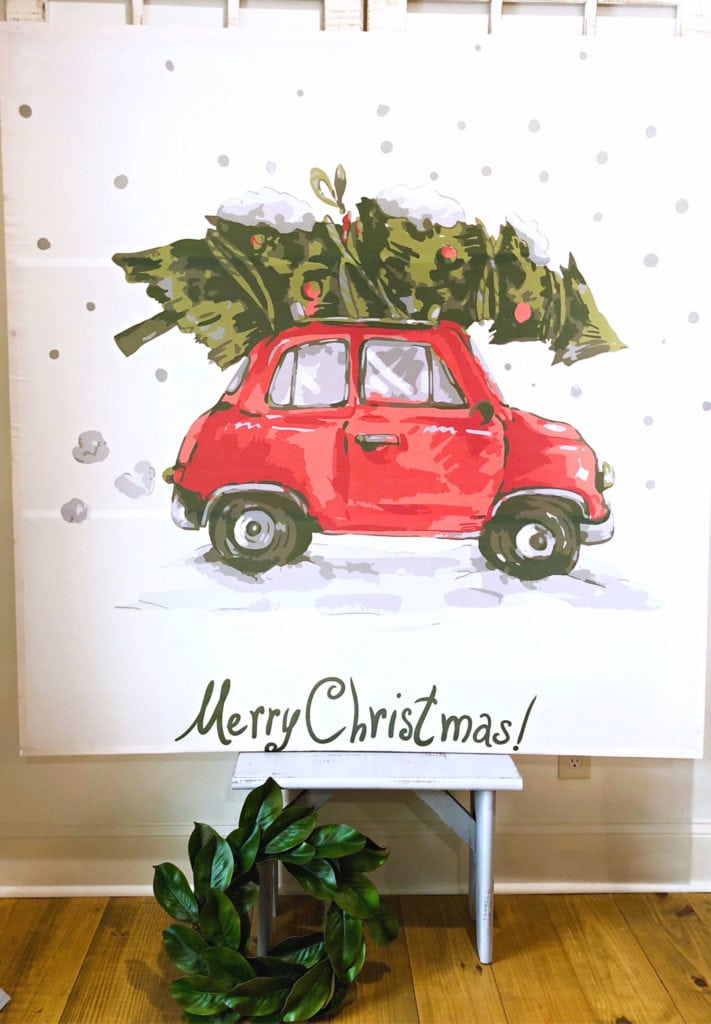 I purchased both of these shower curtains from Amazon but be on the look-out in other stores, I've seen some really cute ones. I have included affiliate links for some of the products used.
DIY SHOWER CURTAIN WALL DECOR INSTRUCTIONS:
SUPPLIES NEEDED:
Shower curtain (click for the Whale, or click for Car Christmas Tree)
1″ x 2″ boards (these come in several lengths) 
Miter saw
Scissors
Using the miter saw cut the 1″ x 2″ boards to length. I made straight cuts, the frame is not visible so a miter cut is not necessary. You can use a miter box and hand saw or have it cut at the hardware store also. For the whale art, I cut them at 4′ each. For the Christmas shower curtain, I cut the boards at 5′. Basically, you can cut your frame based on the design of the curtain. Most shower curtains are at least 70″ x 70″ and depending on the printed areas you can adjust your frame size.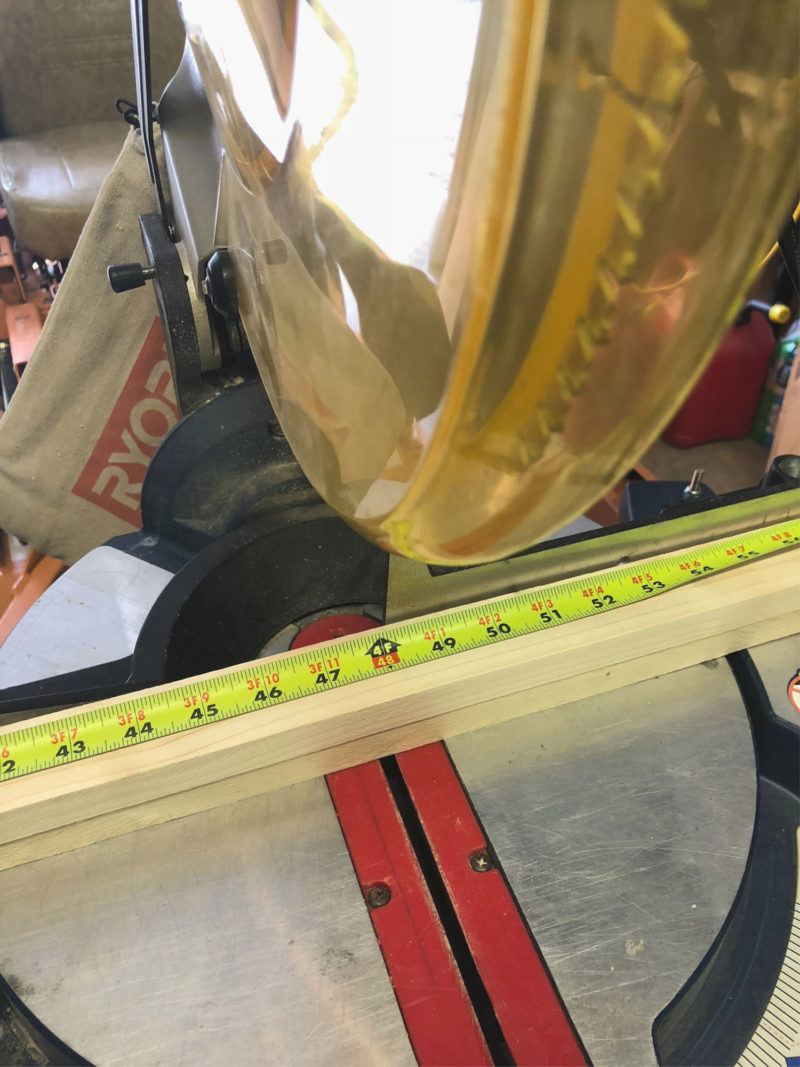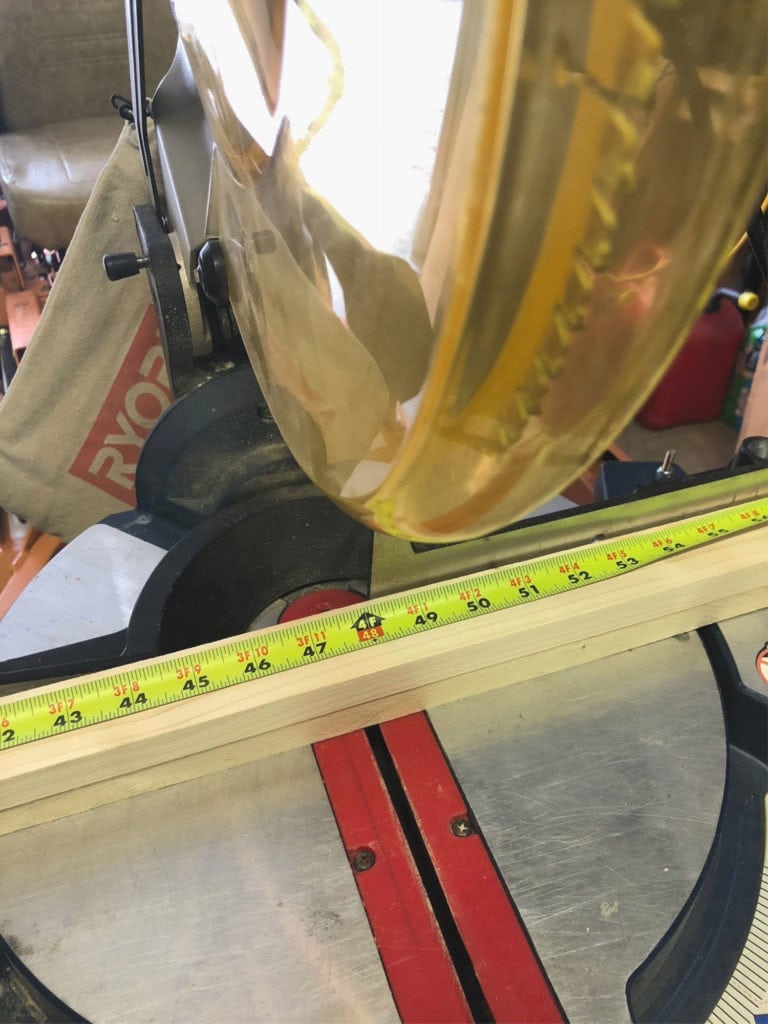 Attach the 1″ x 2″ boards at the corners. For the whale art, I used screws at each corner. Today I used gorilla glue and long staples in my staple gun.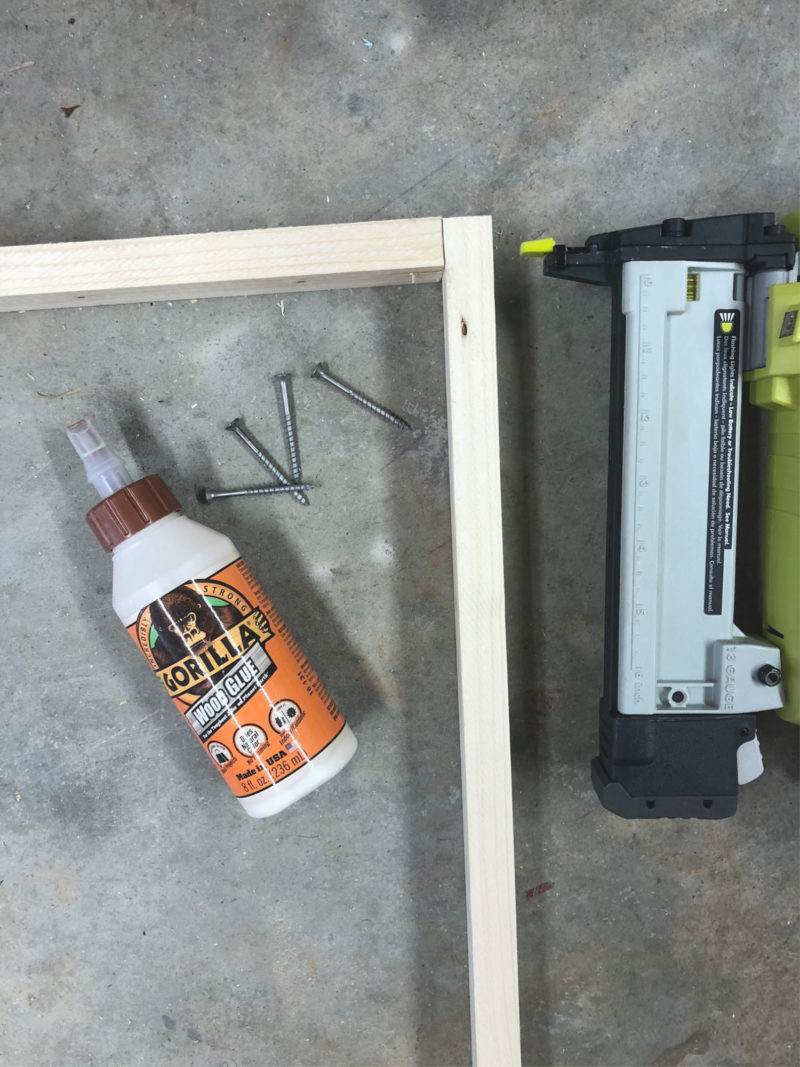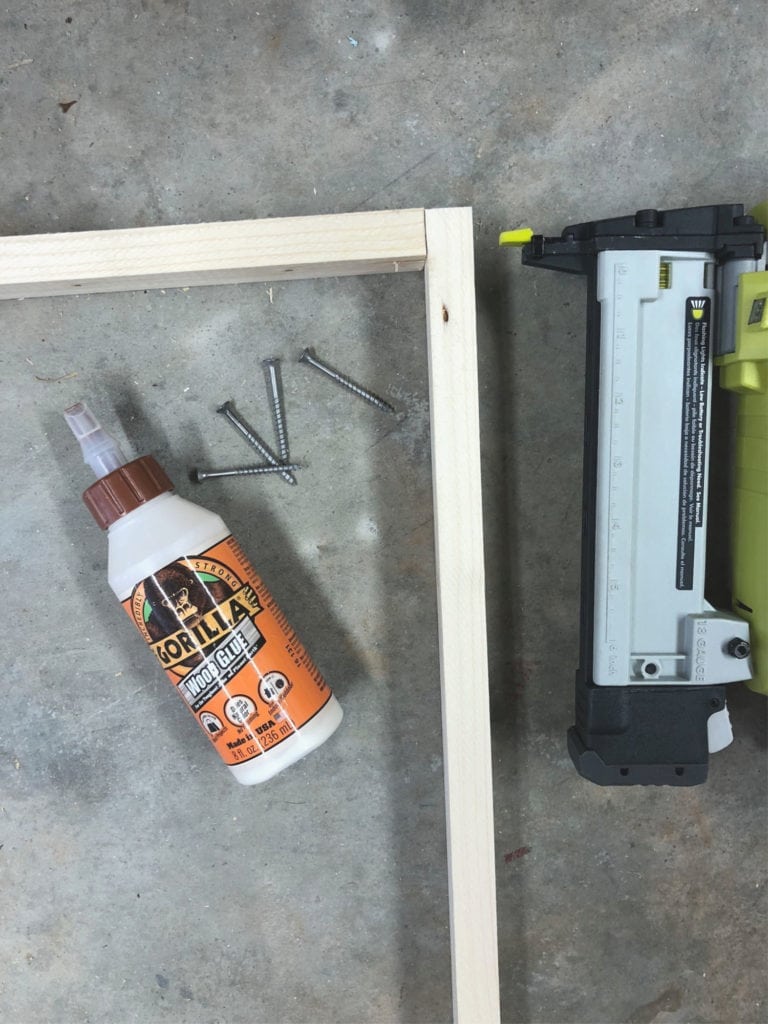 Here you can see how I positioned the boards before gluing and stapling.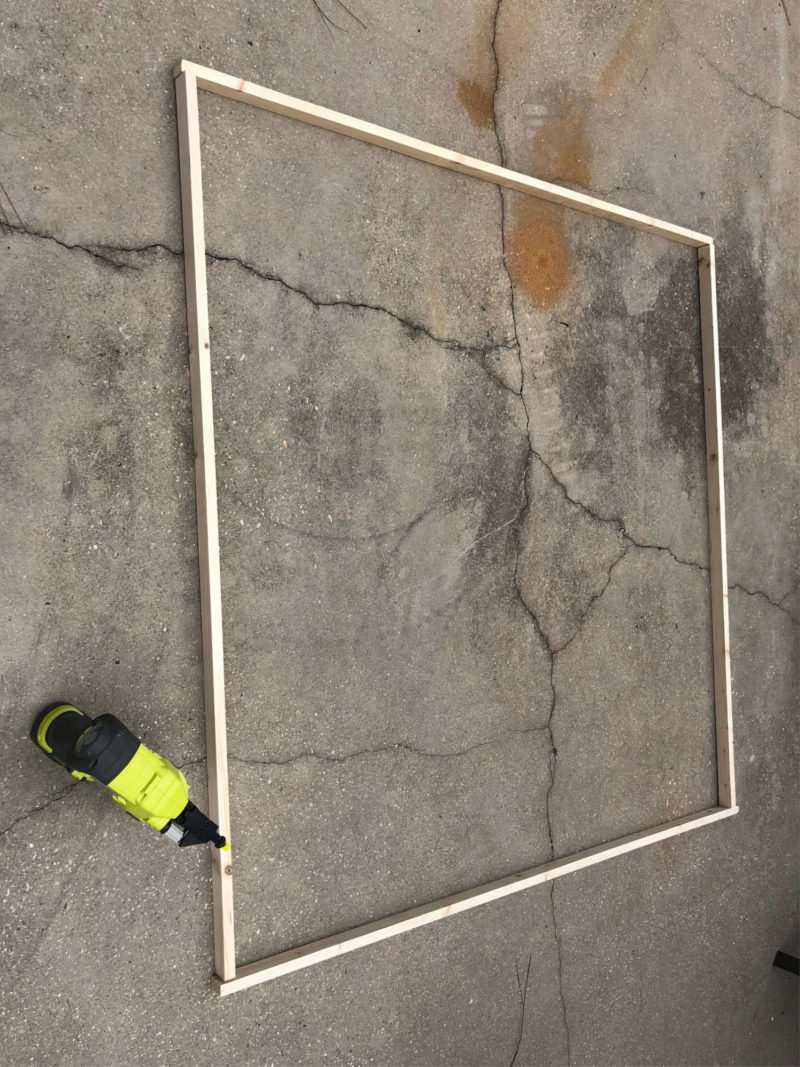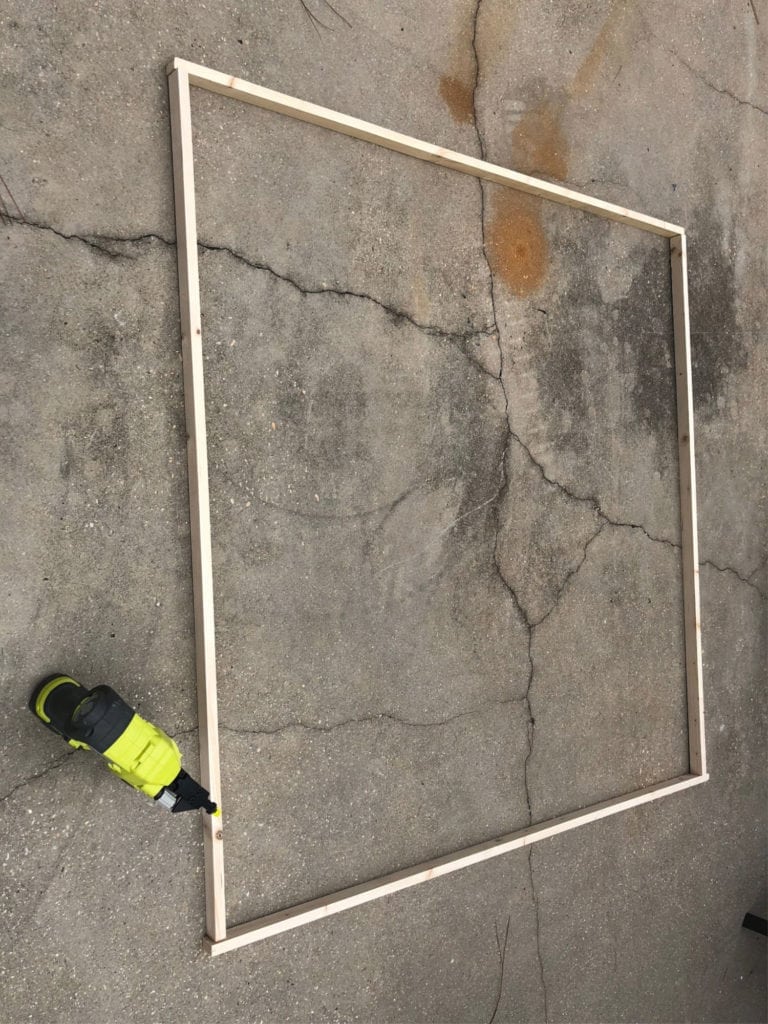 For the 5′ frame, I added two center braces. To make sure it fit well, I created the outside of the frame first and measured for the braces. I used two scrap pieces of wood for this, if you don't have scrap wood, buy extra 1″ x 2″ boards.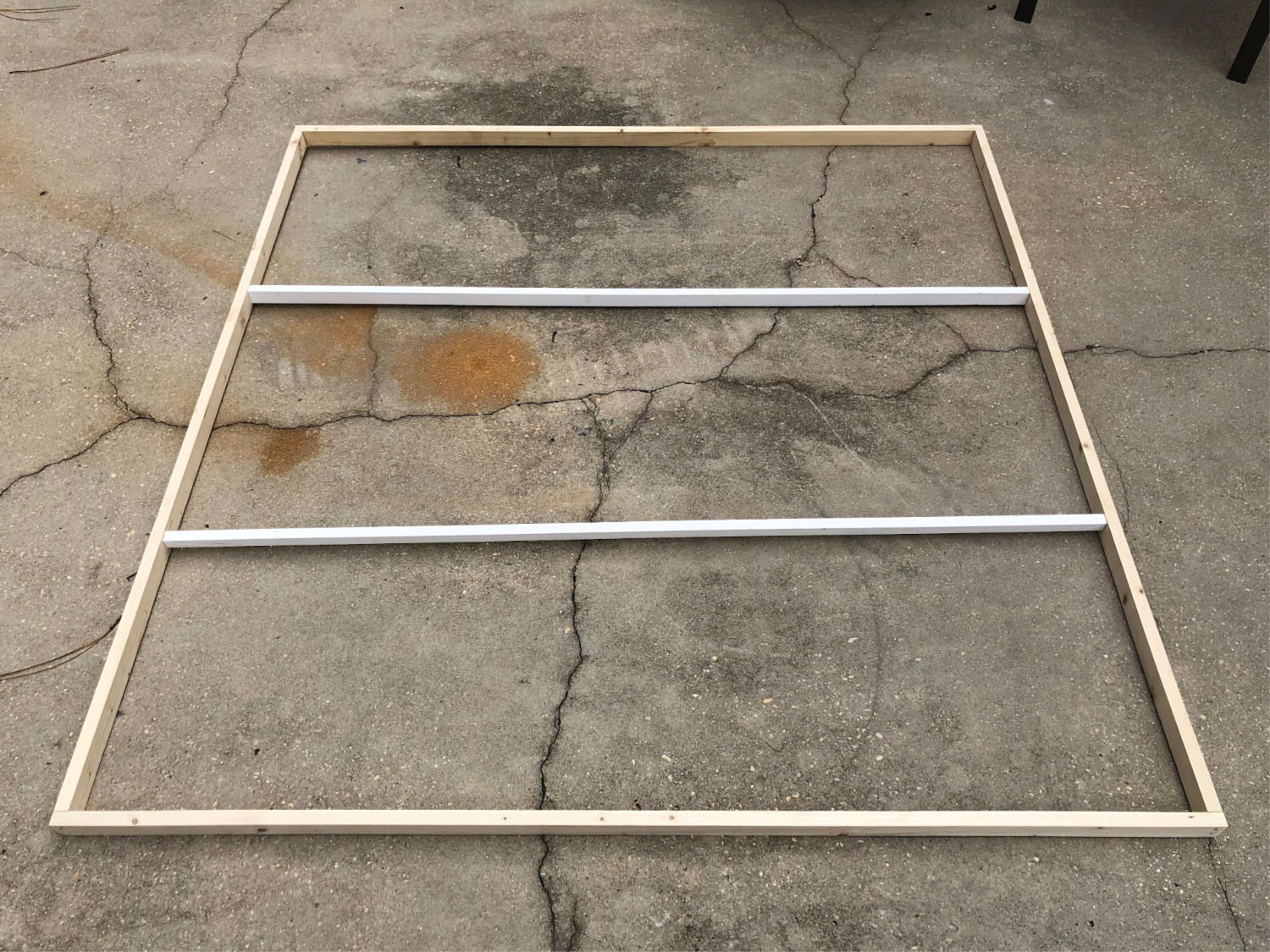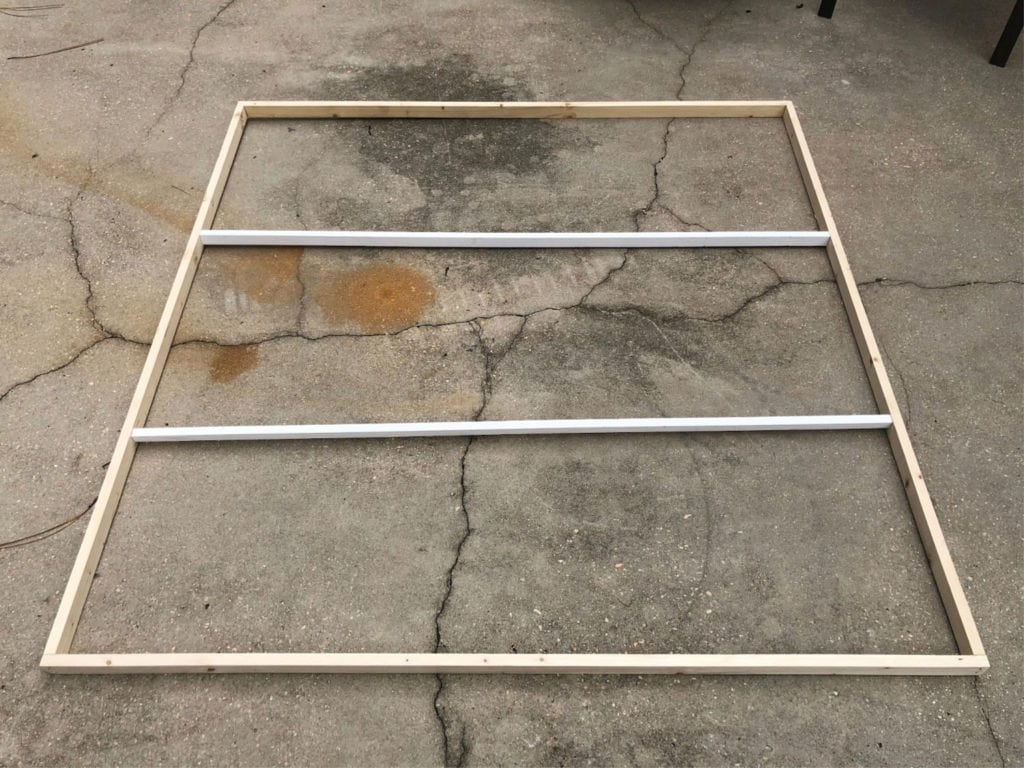 As you can see for the smaller frame (4′) I didn't add a center support and it turned out great.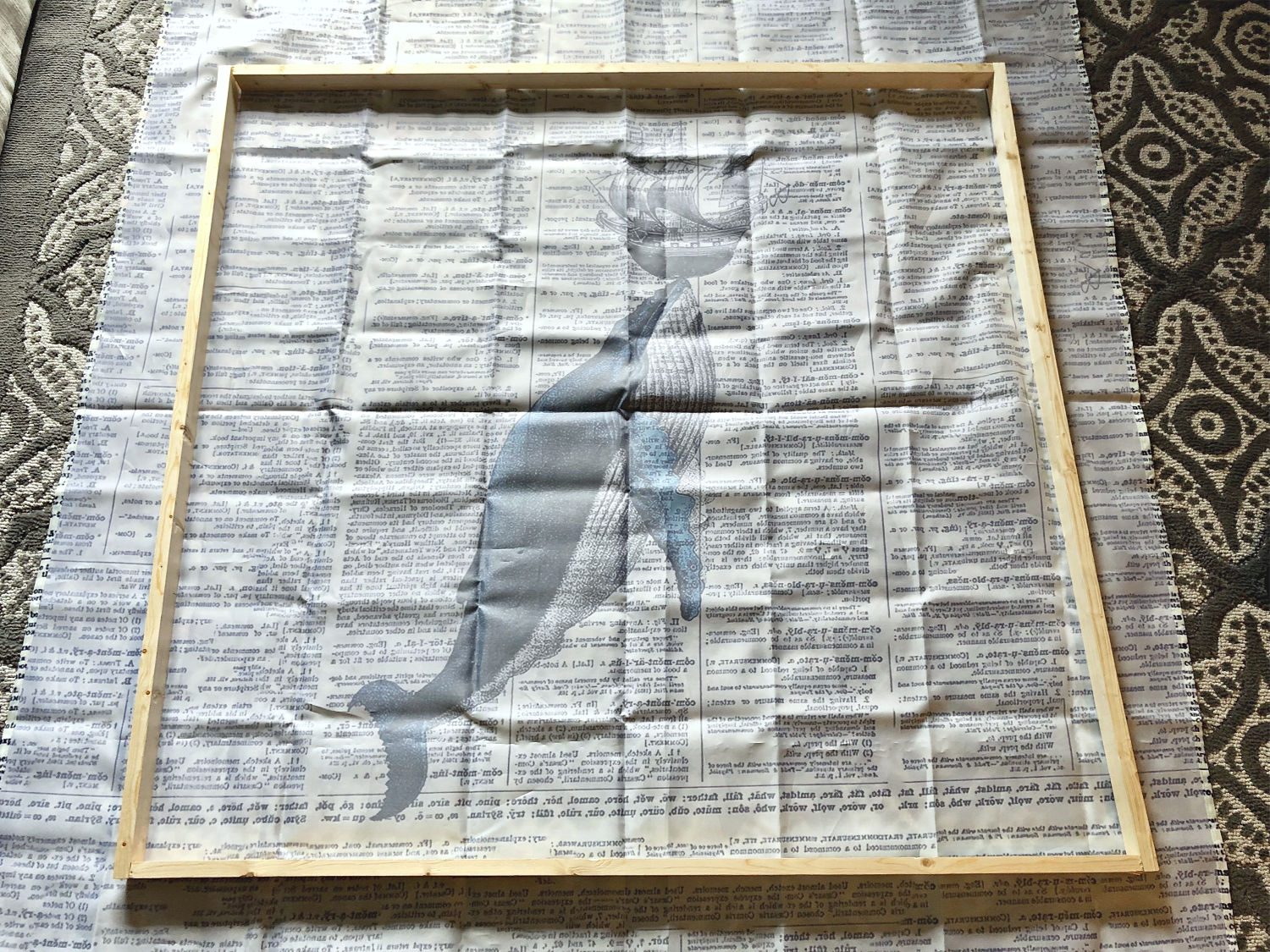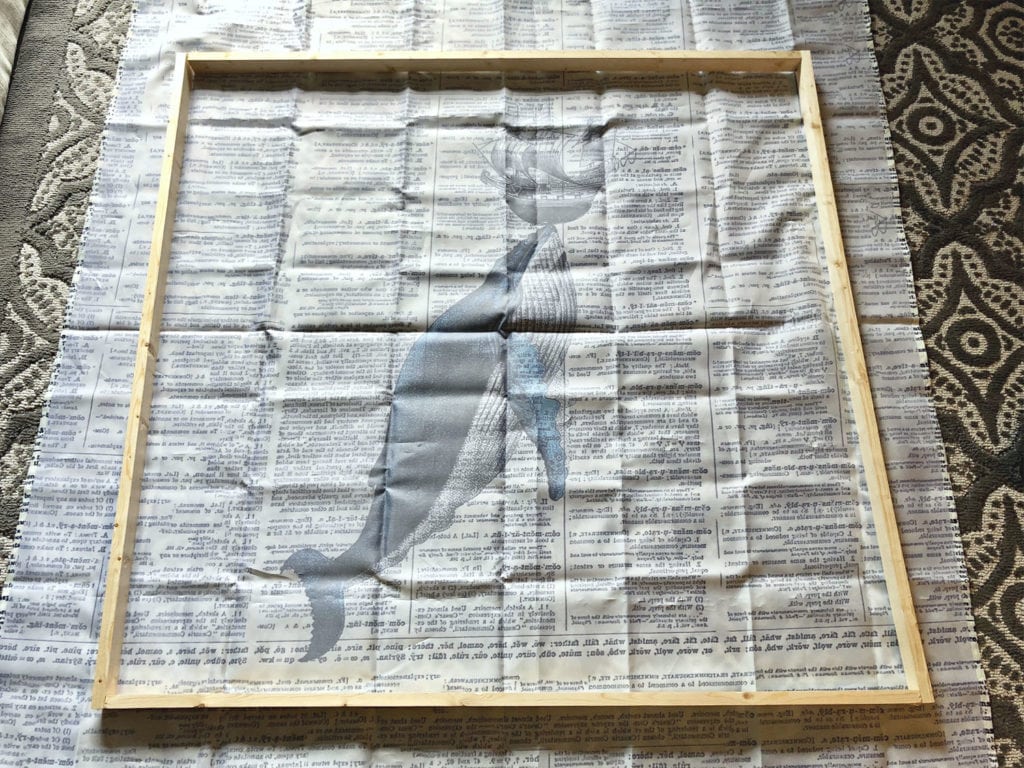 For the 5′ frame I added extra support.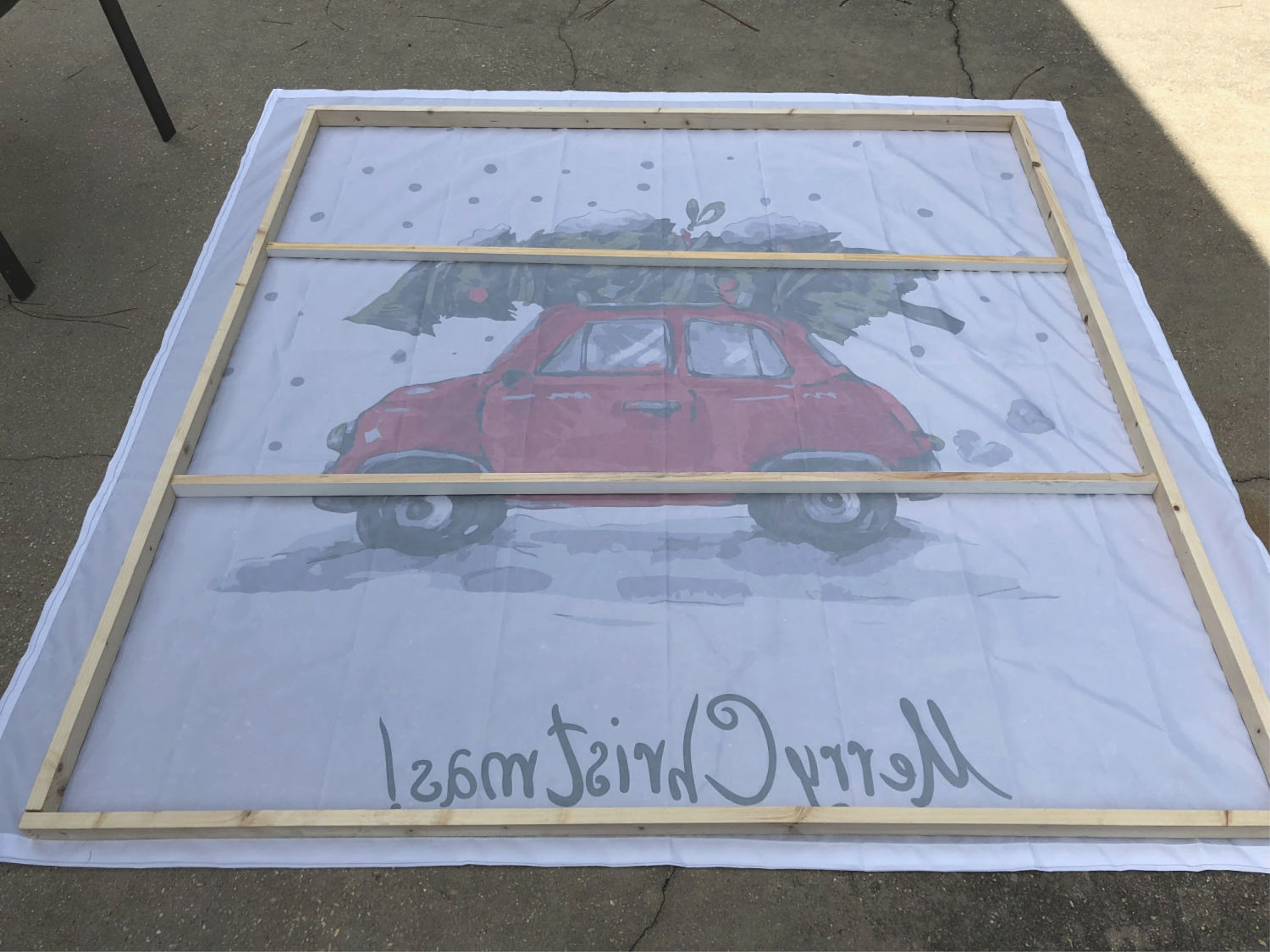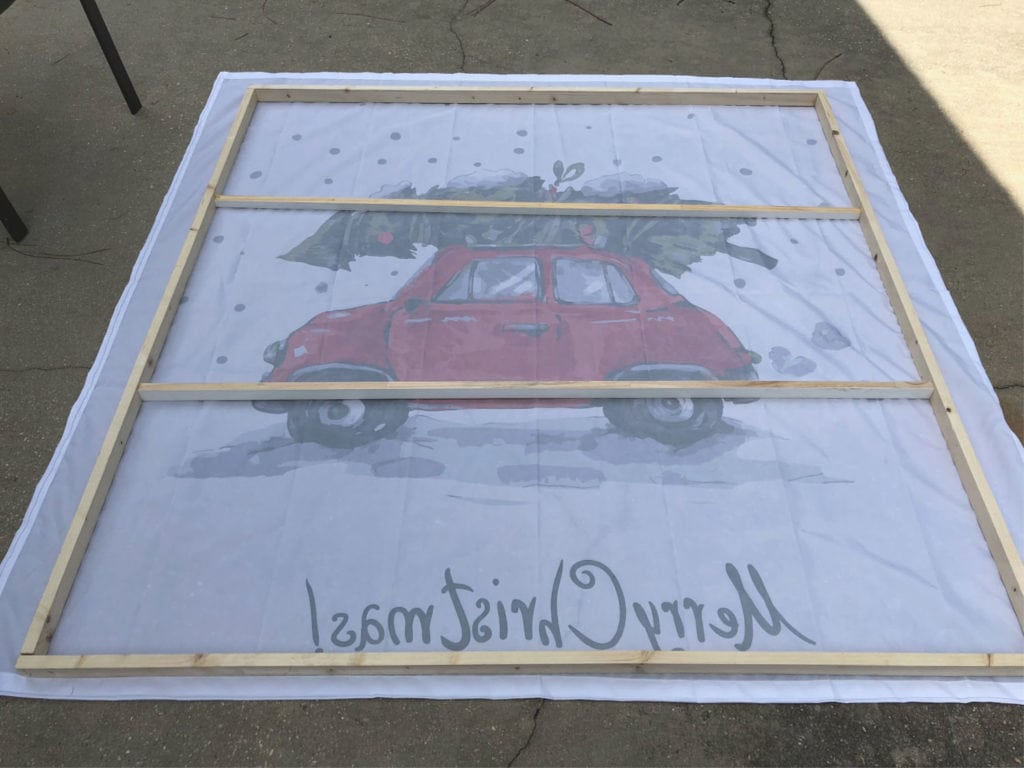 After you position the shower curtain, use a stapler to add staples at the center of the bottom middle and top middle.  I finish the top and bottom first, starting in the middle and working toward the outside pulling to stretch the shower curtain and then I move to the sides starting in middle first.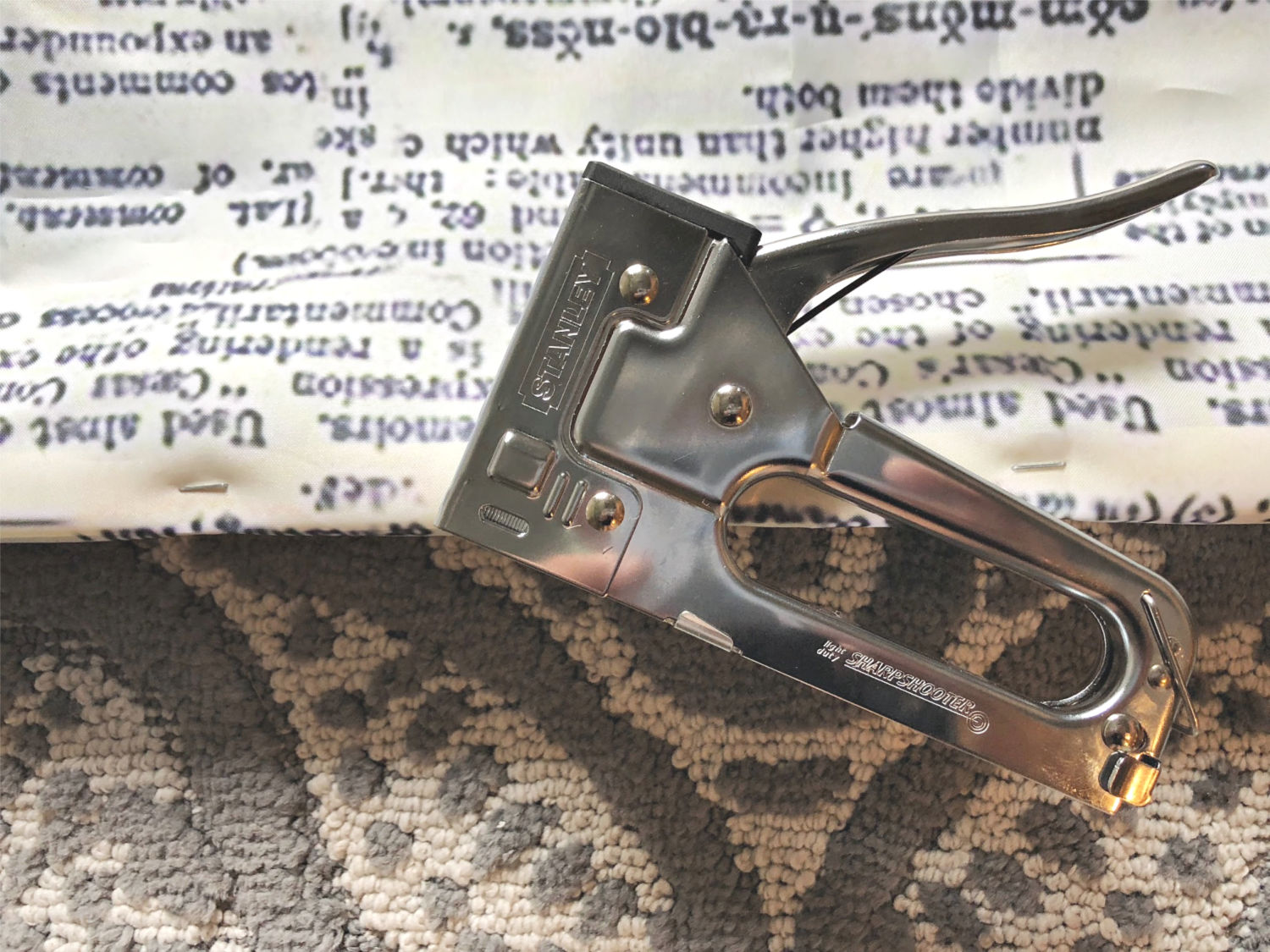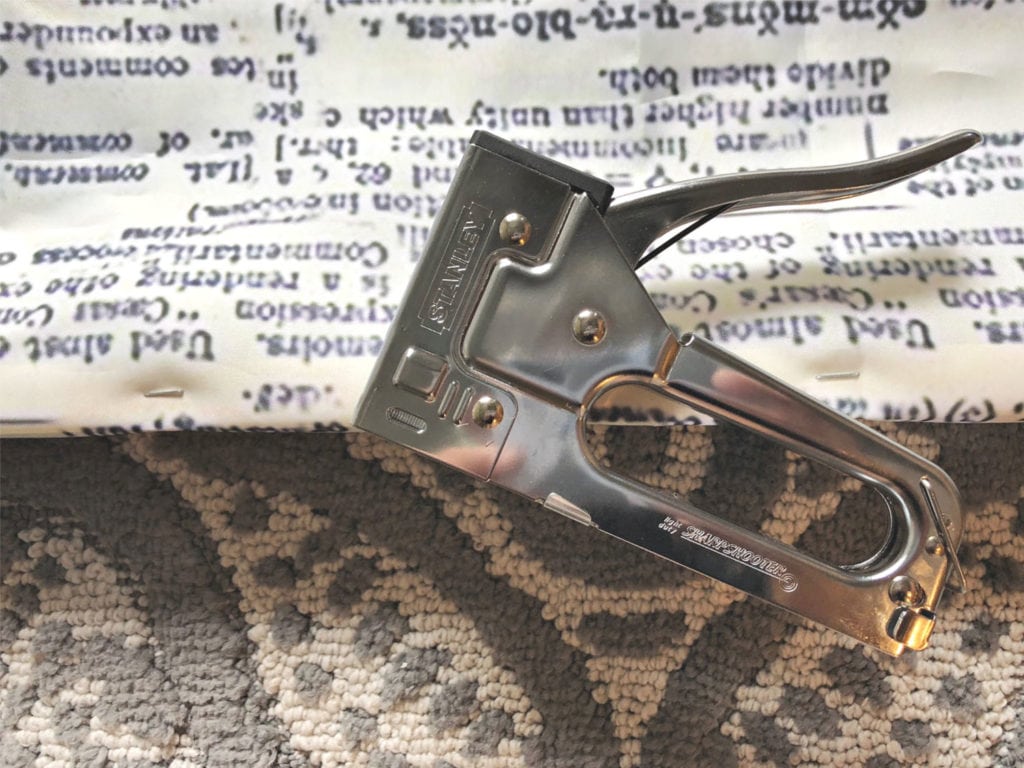 You can see that I used two different staple guns, if the wood is soft, any stapler will work.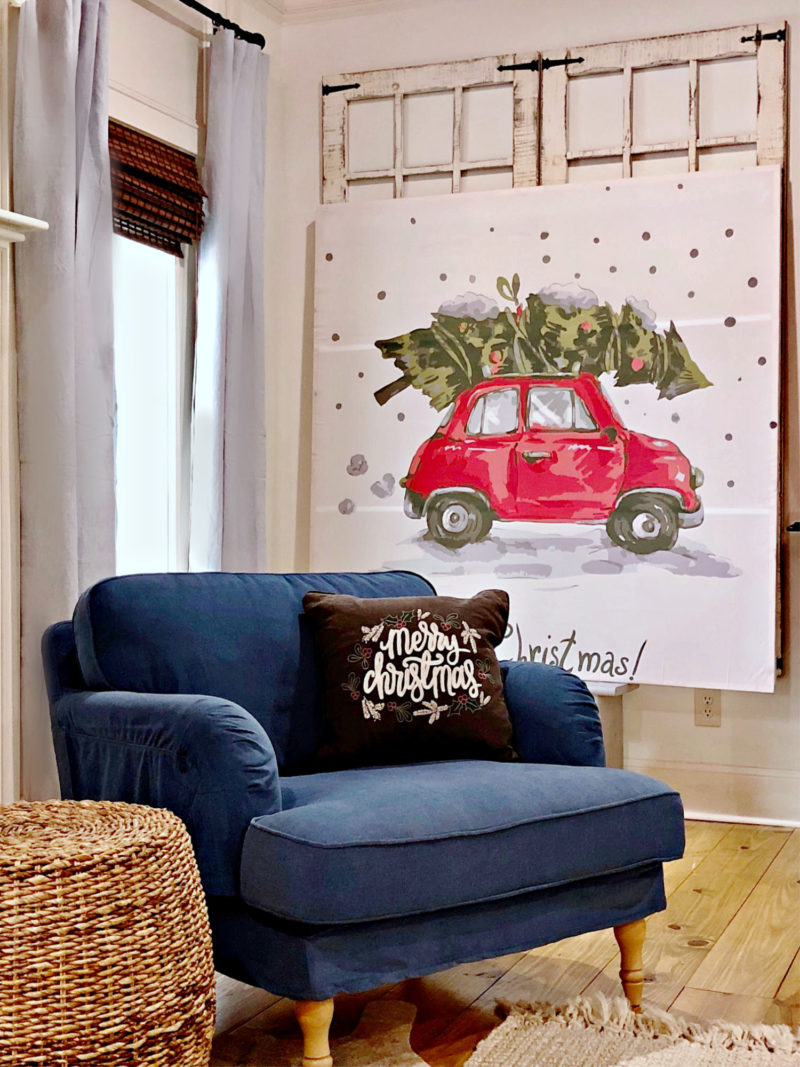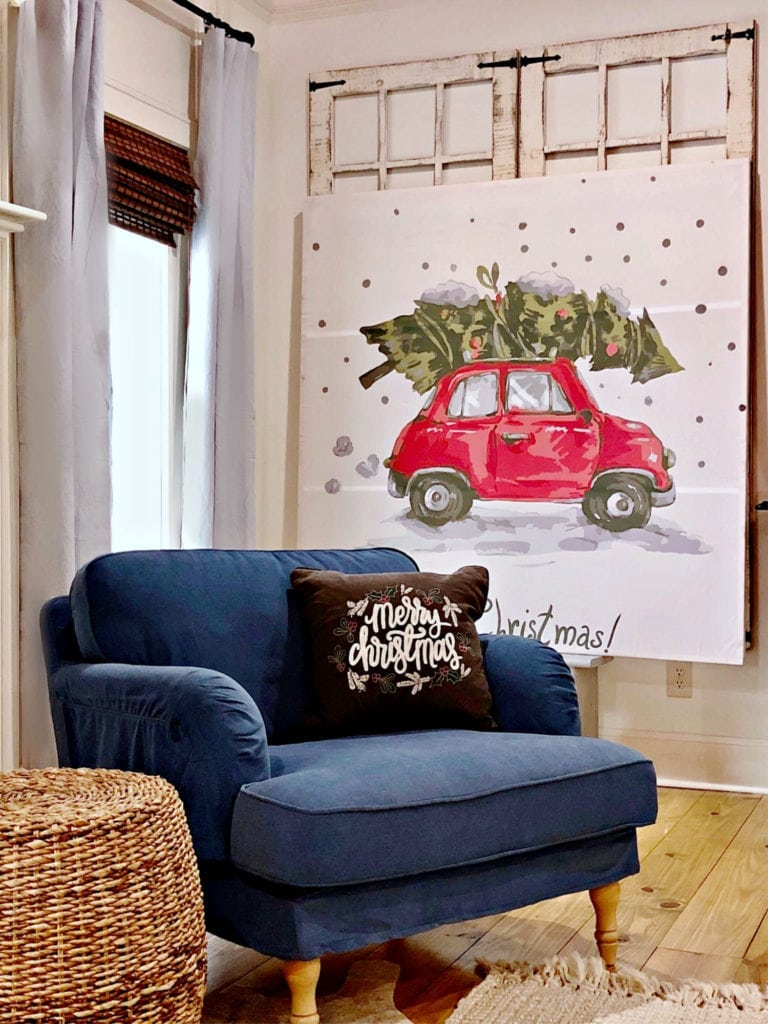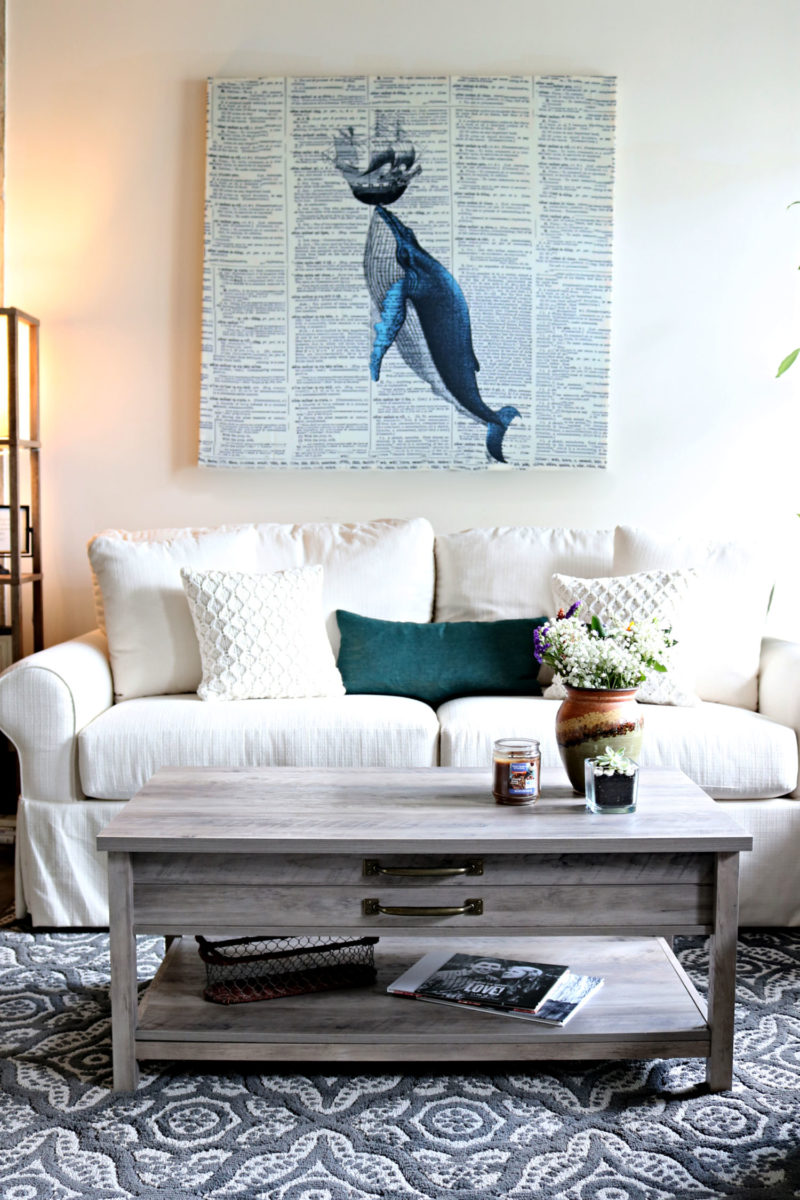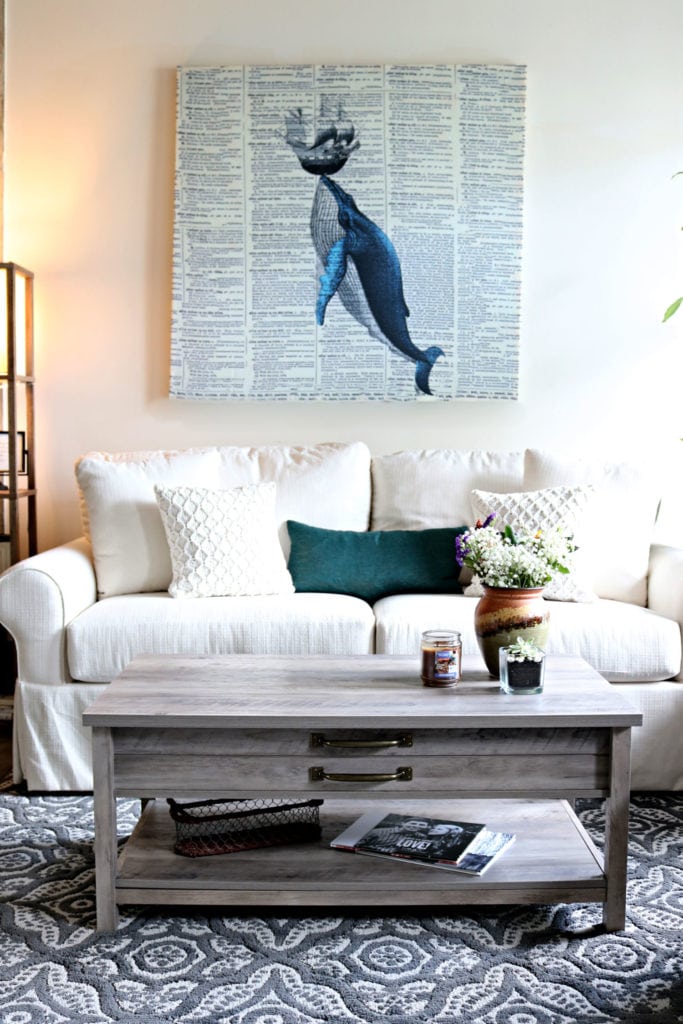 If you have any questions, ask in the comments! This was a quick and easy project, let me know if you try the DIY Shower curtain wall decor!