Cookies and Cream Milk Shake Recipe

It all started with a Dollar Store opportunity and these: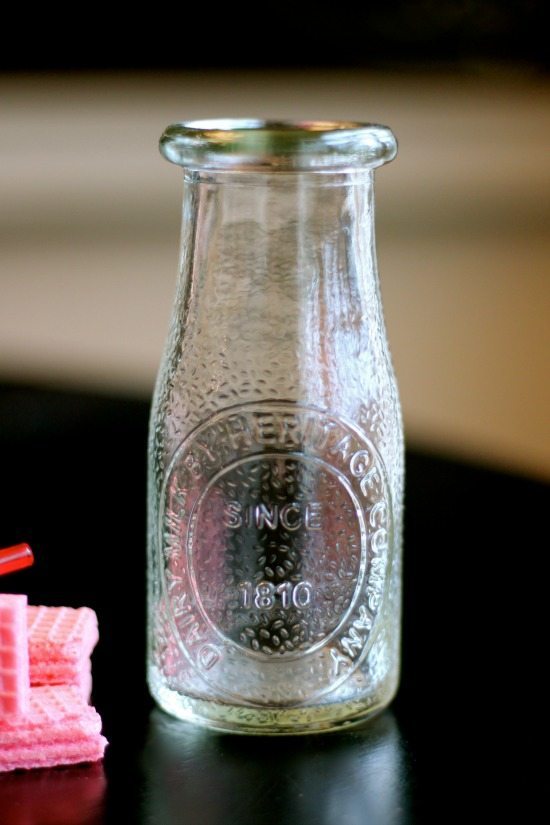 One day while shopping I spied these mini milk bottles at Dollar Tree and grabbed four of them quicker than I could talk myself out of the purchase.
They were irresistible!
Cookies and Cream Milk Shake Recipe
Author:
Prep time:
Total time:
Easy and Delicious
Ingredients
6 Strawberry Sugar Cookies
12 oz. Vanilla Ice Cream or Frozen Yogurt
6 oz. Milk (any kind you like)
Instructions
Add everything to your blender, just blend!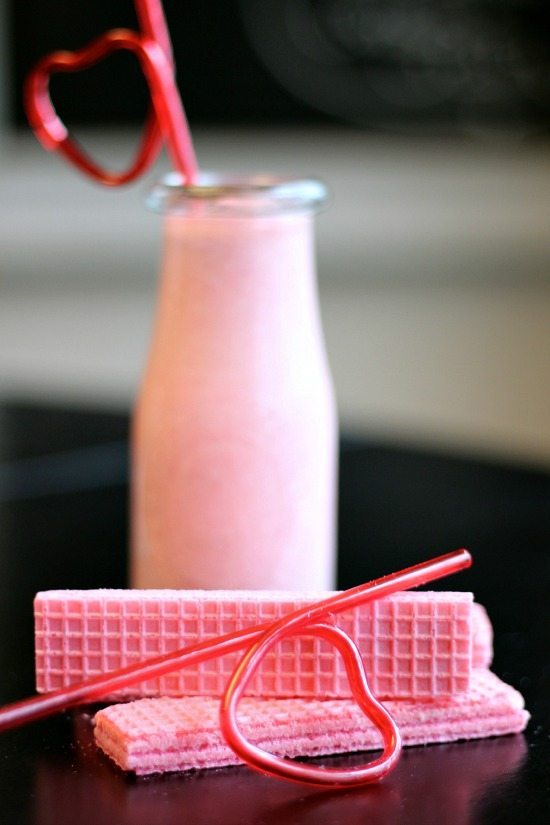 All ingredients including mini milk bottle and straws were purchased a Dollar Tree.
You can use this recipe with any cookie or candy bar. Add more or less milk as needed to blend well.
Be sure to check out all the $$ ideas:
I'm joining the $ party over at Debbiedoo's and Fox Hollow Cottage.
Cheers!
Ps.  Be sure to enter my $100 Walmart Gift Card Giveaway right here: Giveaway