I think I may have one of the smallest laundry rooms in the world. I refreshed my space for around $100.
Laundry Room Storage Ideas for Small Rooms
I'm bringing organization in to my tiny laundry room…
And you can too! As a blogger for Better Homes and Gardens products at Walmart, I'm excited to share a wonderful giveaway for you today!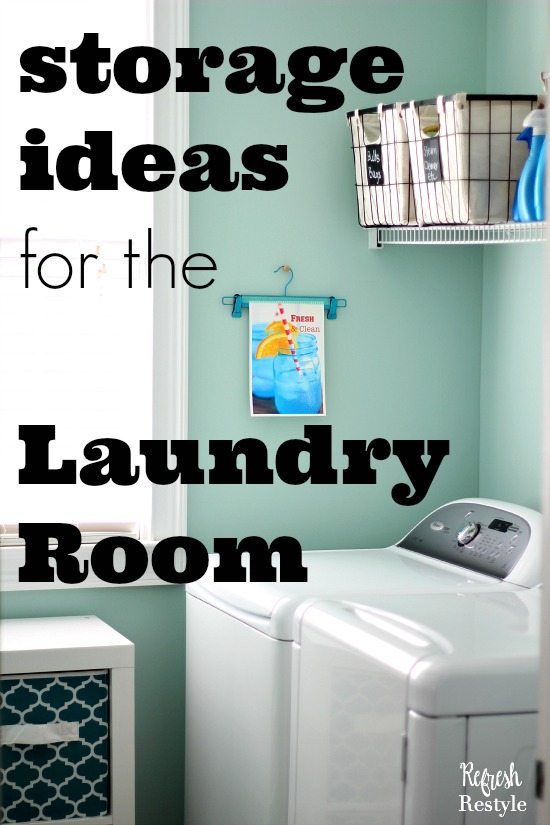 We moved recently and I really miss my super sized laundry room. Trust me 6′ x 6'6″ is way too small, I really don't know what the previous owners were thinking!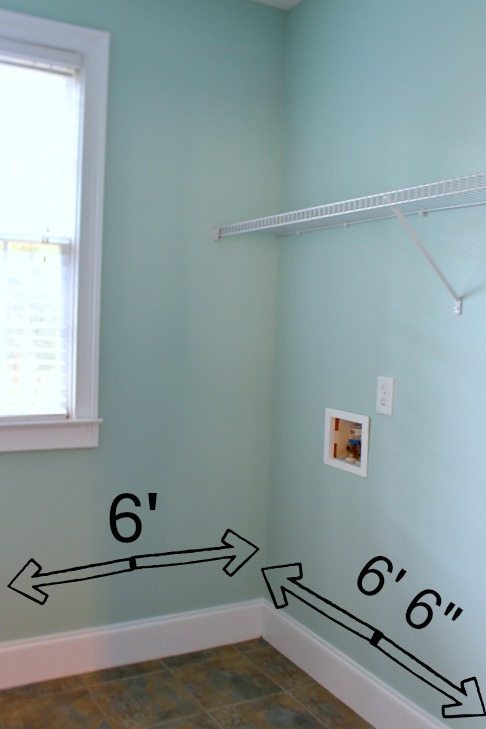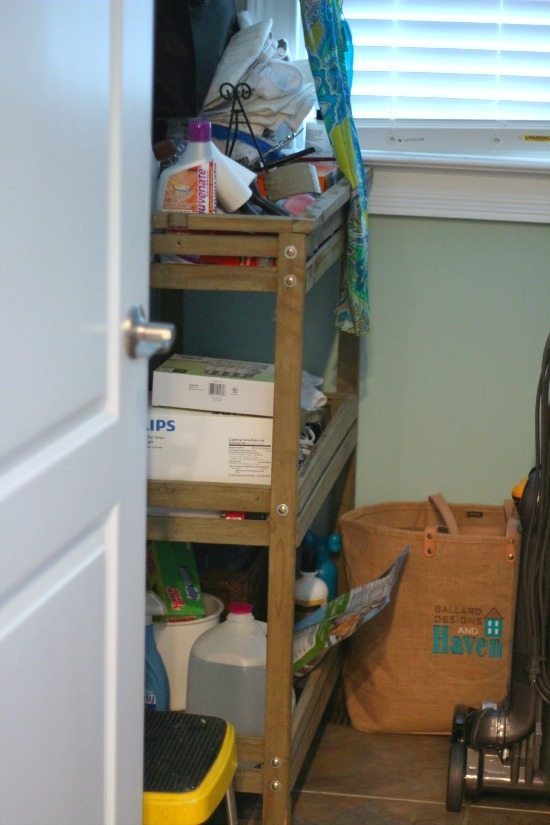 After moving in and trying to cram way too much stuff in there, I realized a few things. It was difficult to get to the washing machine, that my mess could be seen from the kitchen when the door is open and I needed to rethink everything in that small space.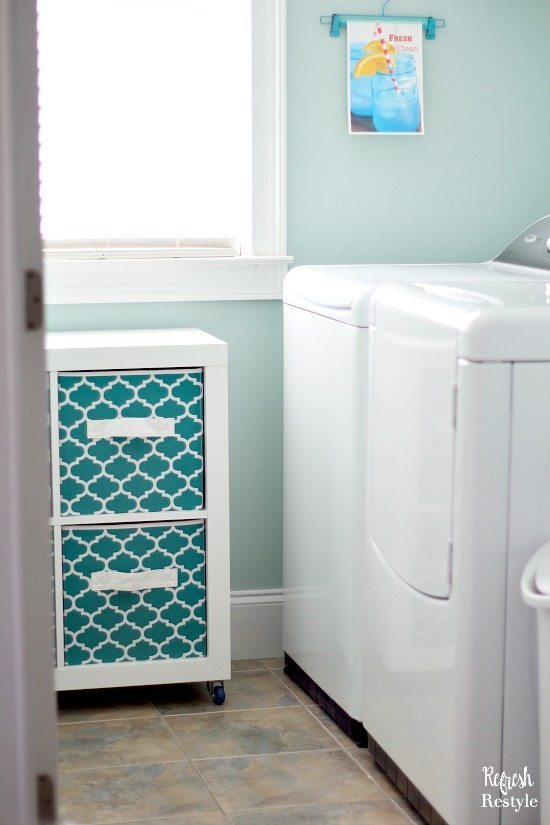 My four step plan to reclaim order in the laundry room:
Empty the room, except the washer and dryer ;).
Sort – Remove any items that aren't related to doing laundry!
Trash anything broken and beyond repair.
Donate – Items that I no longer need.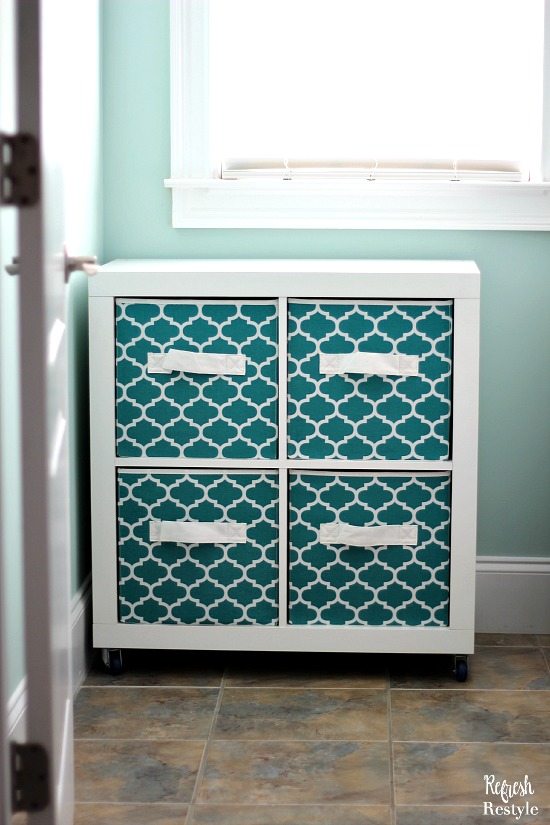 Thanks to the beautiful Better Homes and Gardens line of products at Walmart, I have a pretty and organized space for laundry.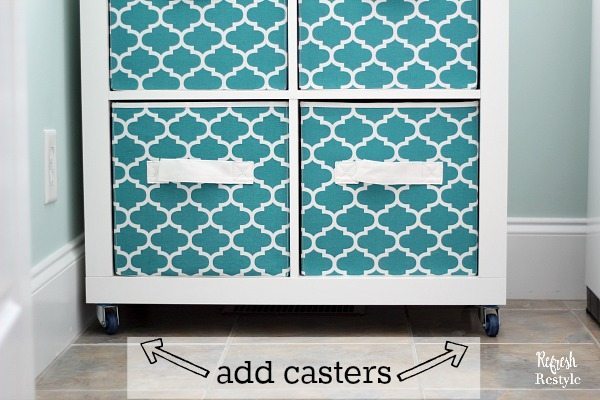 After putting the Better Homes and Gardens Square 4-Cube Organizer together, I added 4 casters to the bottom.  Great for cleaning those dust bunnies that find their way under everything in there!
I decided to use the Better Homes and Gardens Collapsible Fabric Storage Cube (Set of 2 for only $11.34). They come in several colors and these are my favorite!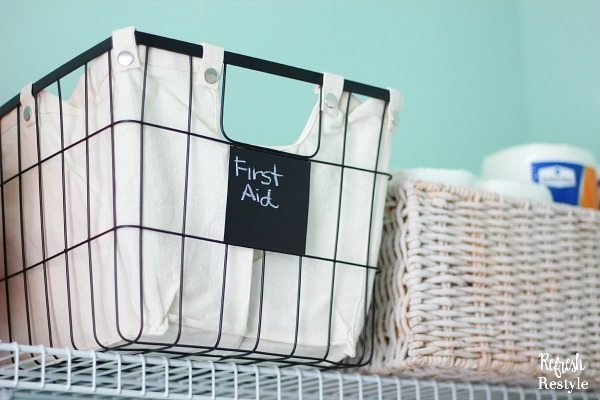 Wire baskets with chalkboard labels, easy to change when you decide to store something different.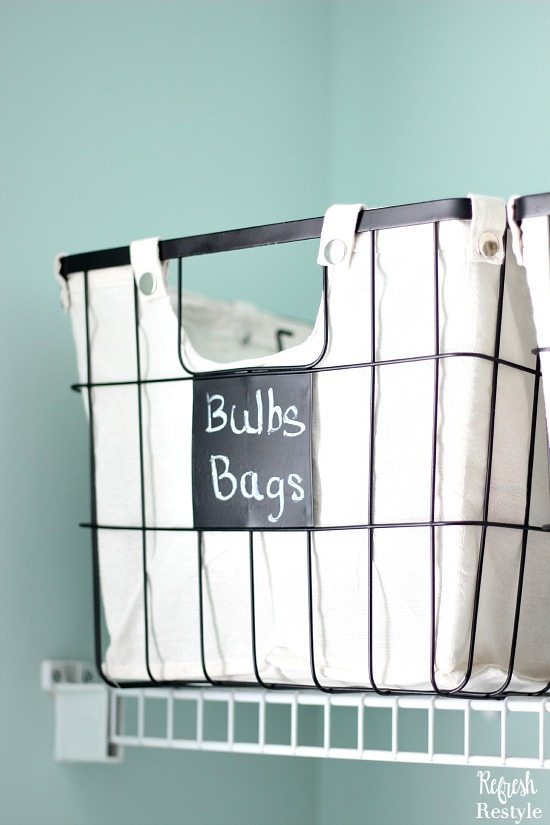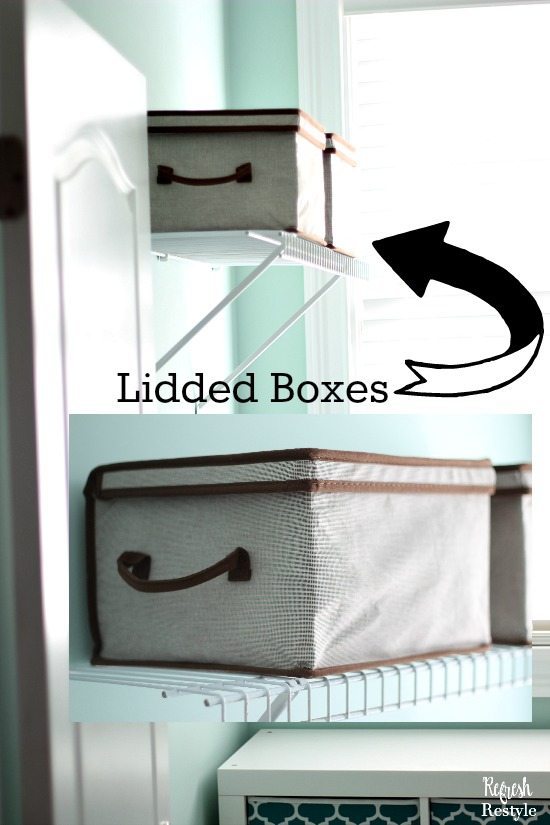 I store paper plates, napkins and plastic cups in these lidded boxes. I know those have nothing to do with laundry, but my pantry is small too! (Pantry organization coming soon!)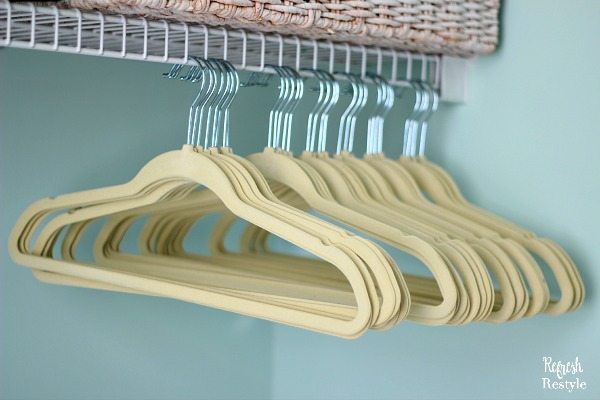 In an effort to jump start my closet make-over, I added these velvet no-slip hangers.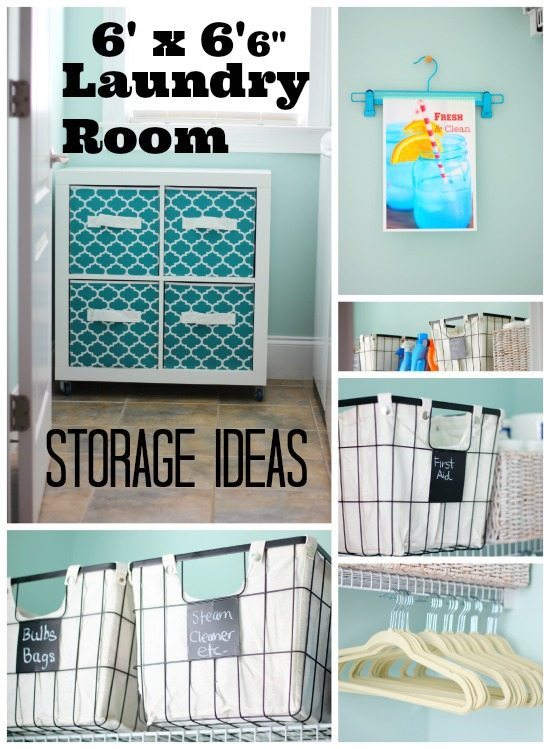 I love standing in my kitchen and looking in to my fun, organized tiny laundry room!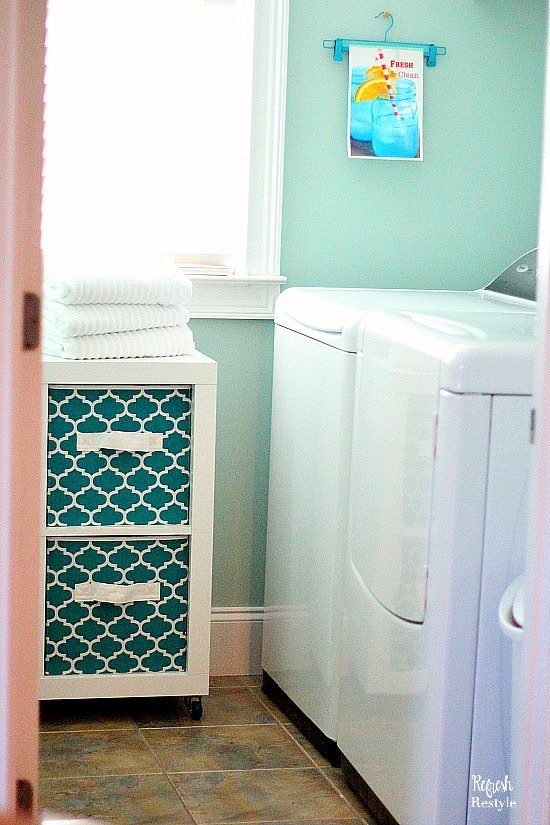 Four stylish ideas for organizing your laundry room, play room, pantry, closet and everywhere you need to keep everything in it's place.
Laundry Room paint color: SW 6212 Quietude 
Thanks to Better Homes and Gardens at Walmart for sponsoring this post and providing the gift card! Find them on Facebook, Pinterest, Instagram and Twitter!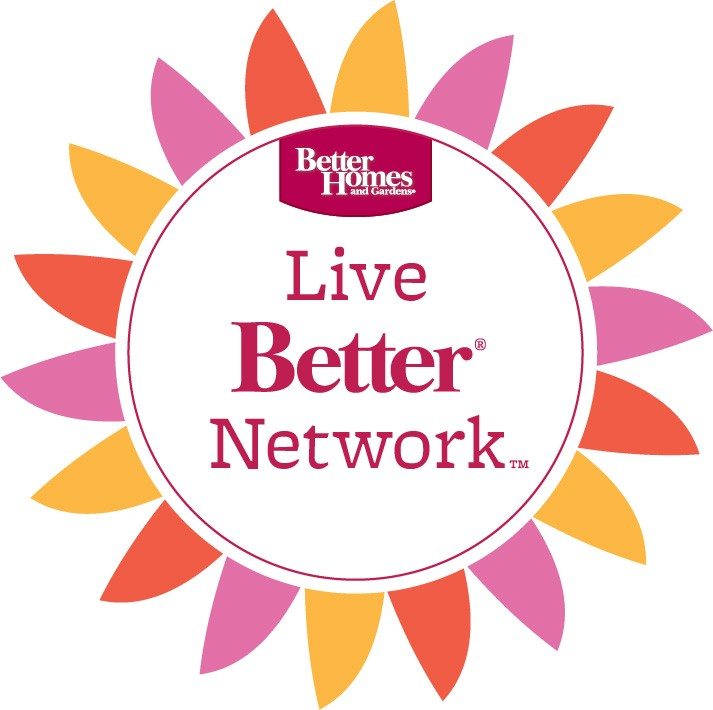 *Sponsored by BHG at Walmart Live Better Network.
Guess what? I redesigned the laundry room and got rid of the wire shelves, see all the details of my refresh space: Small Laundry Room Makeover in only 7 Days!