Hello friends, Happy New Year! Are you ready to clean up your act? It's time for our Creative Space Organizing Challenge. You can join in, just snap a photo of your before space. This challenge is to encourage, inspire and light a fire under my our tails. Yes, I know we do this every year and that's ok! Join my blogging friends and I, you know you want to see our messy spaces! There will be prizes at the end of the challenge, good stuff! Photo at the bottom of the post. Link up your before photo, if you need help just leave me a comment or email me.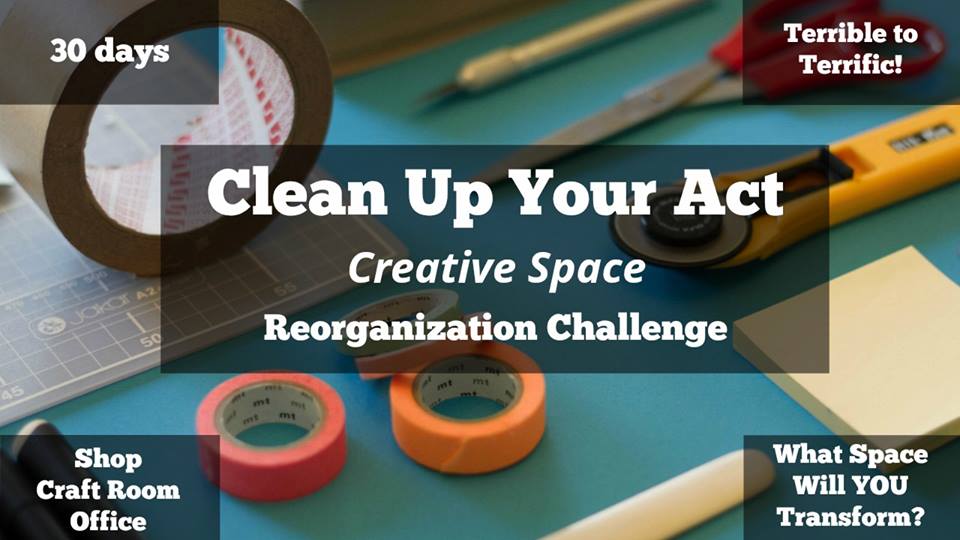 For this challenge I will be working on my office and my craft storage area, it's located in the garage. The garage is another bear of a project that I will not be touching this go-round. (My husband is a little sad about that decision.)
A few tips before I show you the ugly truth, – big grin.
My plan for week 1:
Put on my comfy shoes and yoga pants, you might say that's how I dress every day lol
Set aside designated time, a day, hours or whatever it takes. I won't schedule anything else when I tackle the purge.
Gather supplies.
Make quick decisions and stick with them. Keep-Toss-Donate or Sell
Keep moving!
Supplies:
Boxes and large garbage bags- Mark each with Keep, Toss or Donate/Sell
Markers
Donation forms
Scissors/Utility knife
Large bottle of water, coffee or wine. (No not wine, it will make you sleepy and you will convince yourself that everything looks fine just the way it is.)
Ok, that's it! Let's do this! Power through the clutter, use it or get rid of it!
I created this donation list and you can print it off and attach it to a clip board. As you fill up your box or bag, go ahead and write it down. Click here to download and print off at home: Donation Sheet for Decluttering 
I used it here when I cleaned up my act, in my closet: Closet organizing miracle 😉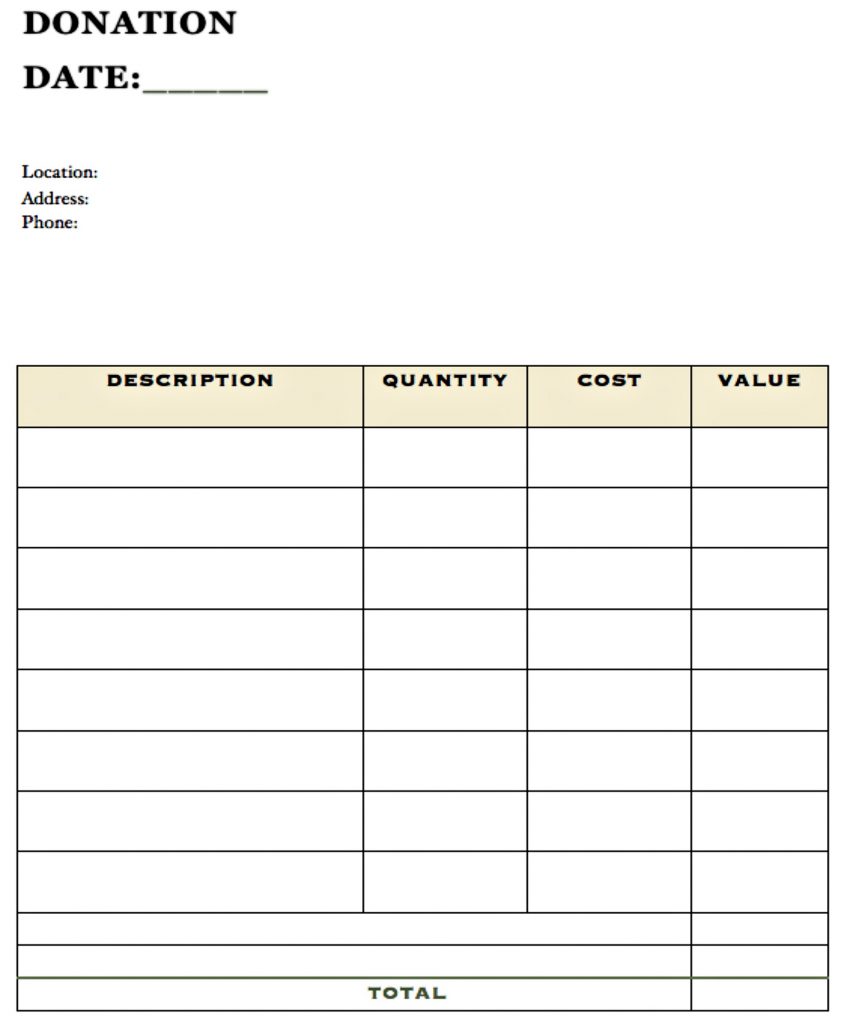 My Office:
This is where I blog. These photos are real, I took them yesterday. It is a drop zone, for anything I don't want to put up or I think I may need in the next few days, which turns in to weeks and months. This is what happens when you don't have a place for something, it ends up anywhere.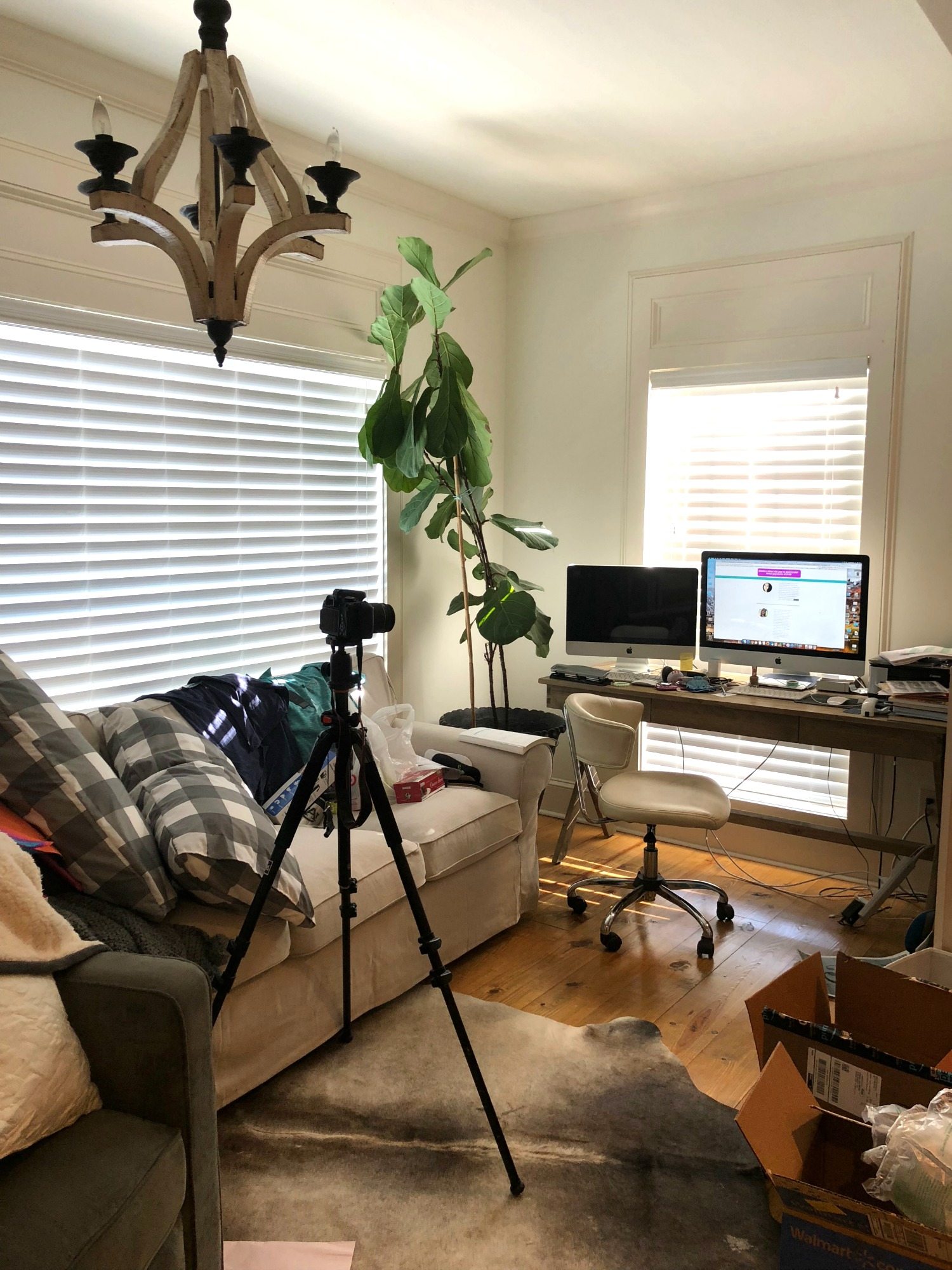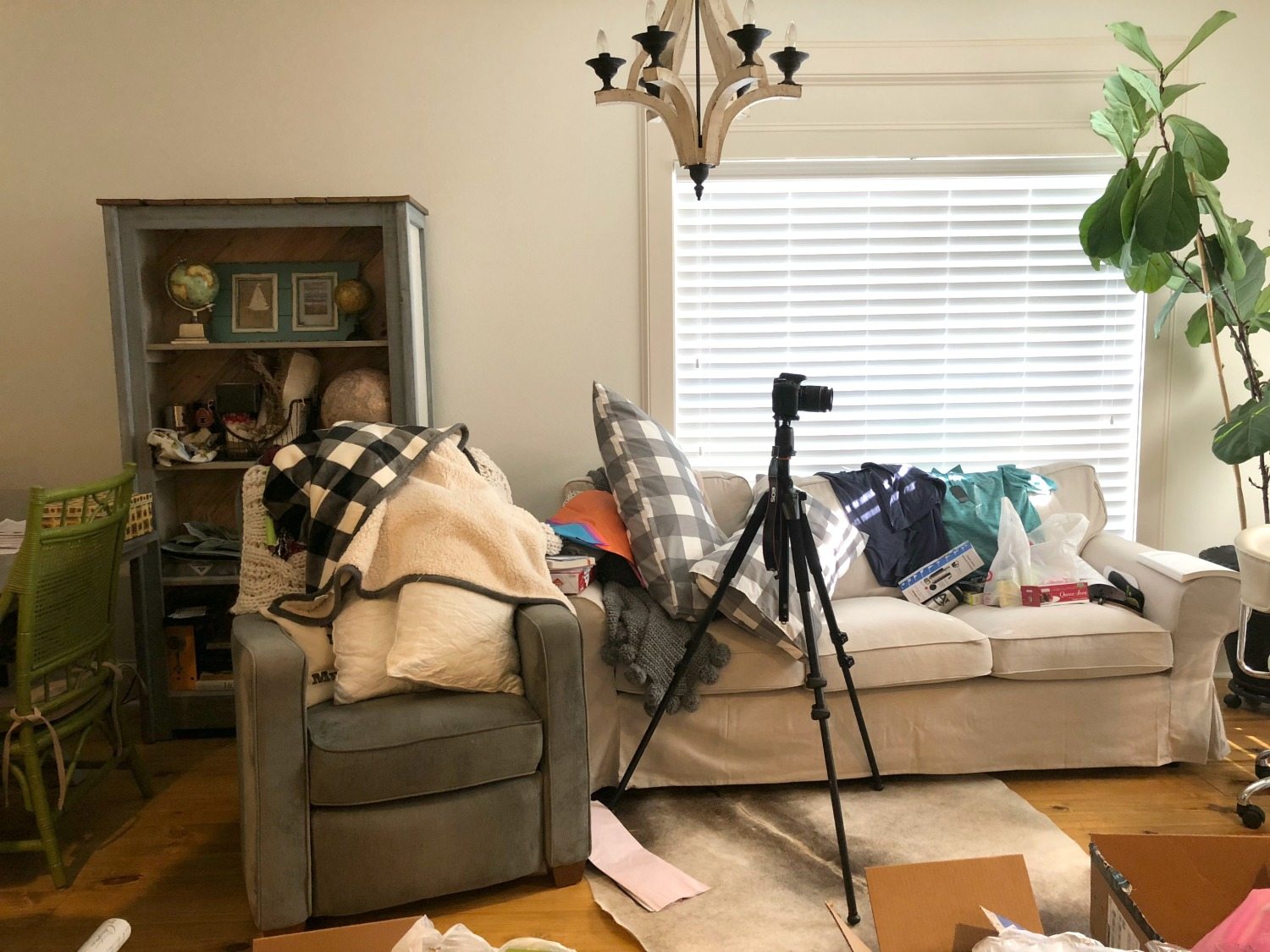 I also store extra furniture, boxes, props and pillows here.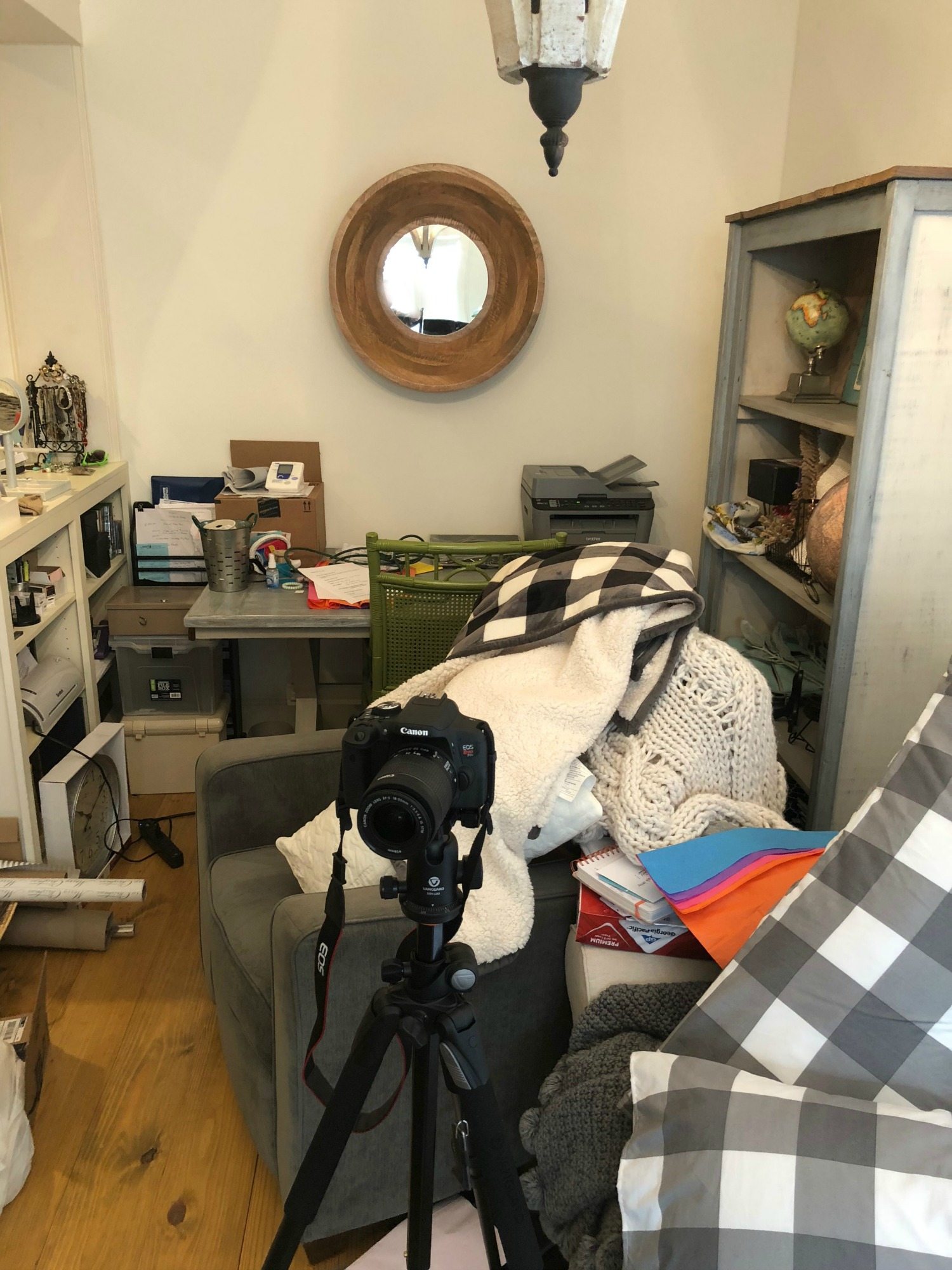 I tried to fancy it up by hanging a mirror.
Garage Craft Storage Area:
This is not how I want you to think of me, hahaha, but know that I'm not perfect and obviously not organized. You're not alone, in fact, I am worse than you. I hope we can help each other out with this challenge. Only creative blogger type people understand this, hehehehe.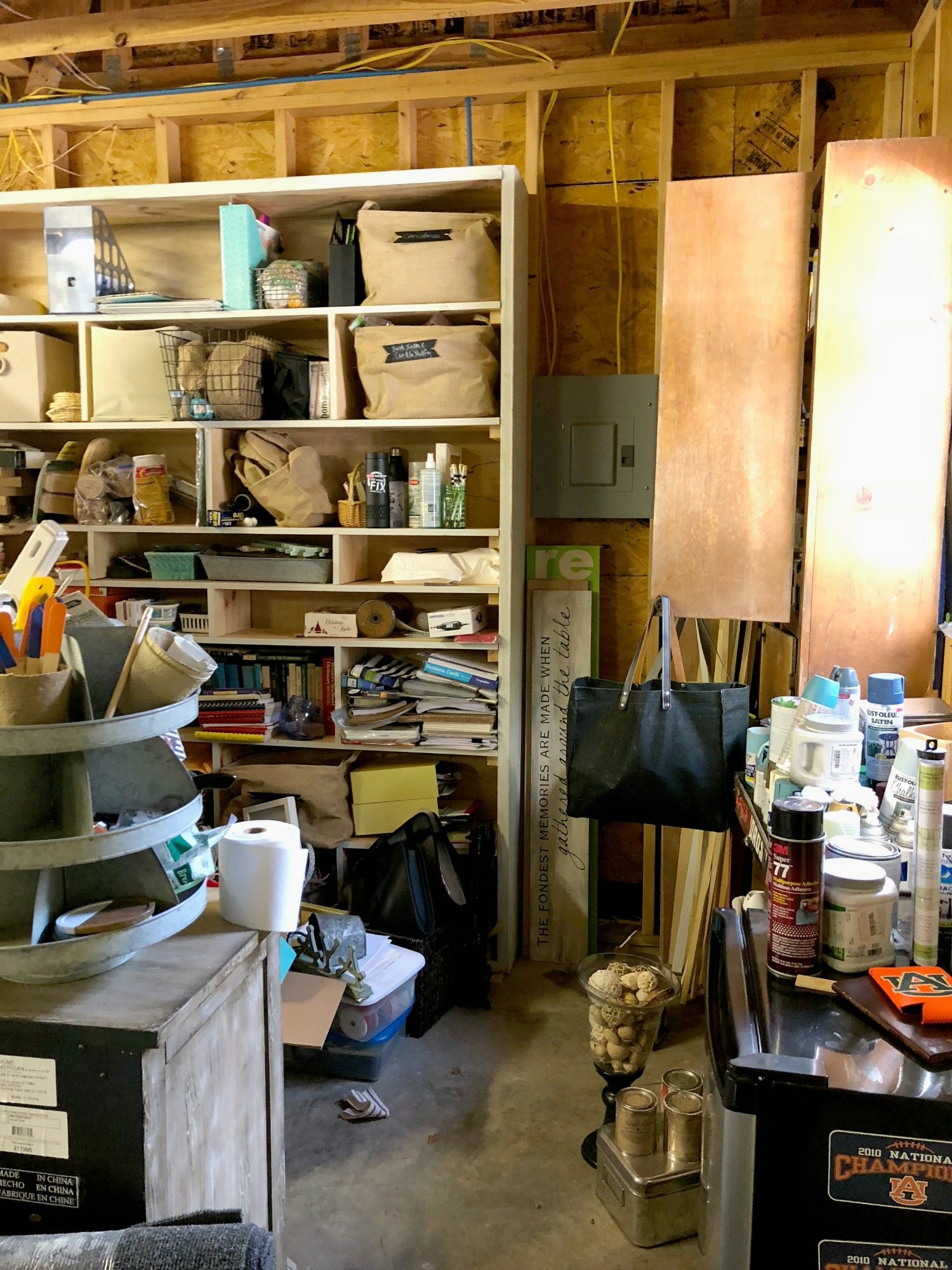 That is not a roll of toilet paper, that's a roll of large stickers that I will probably never use. They need to be donated!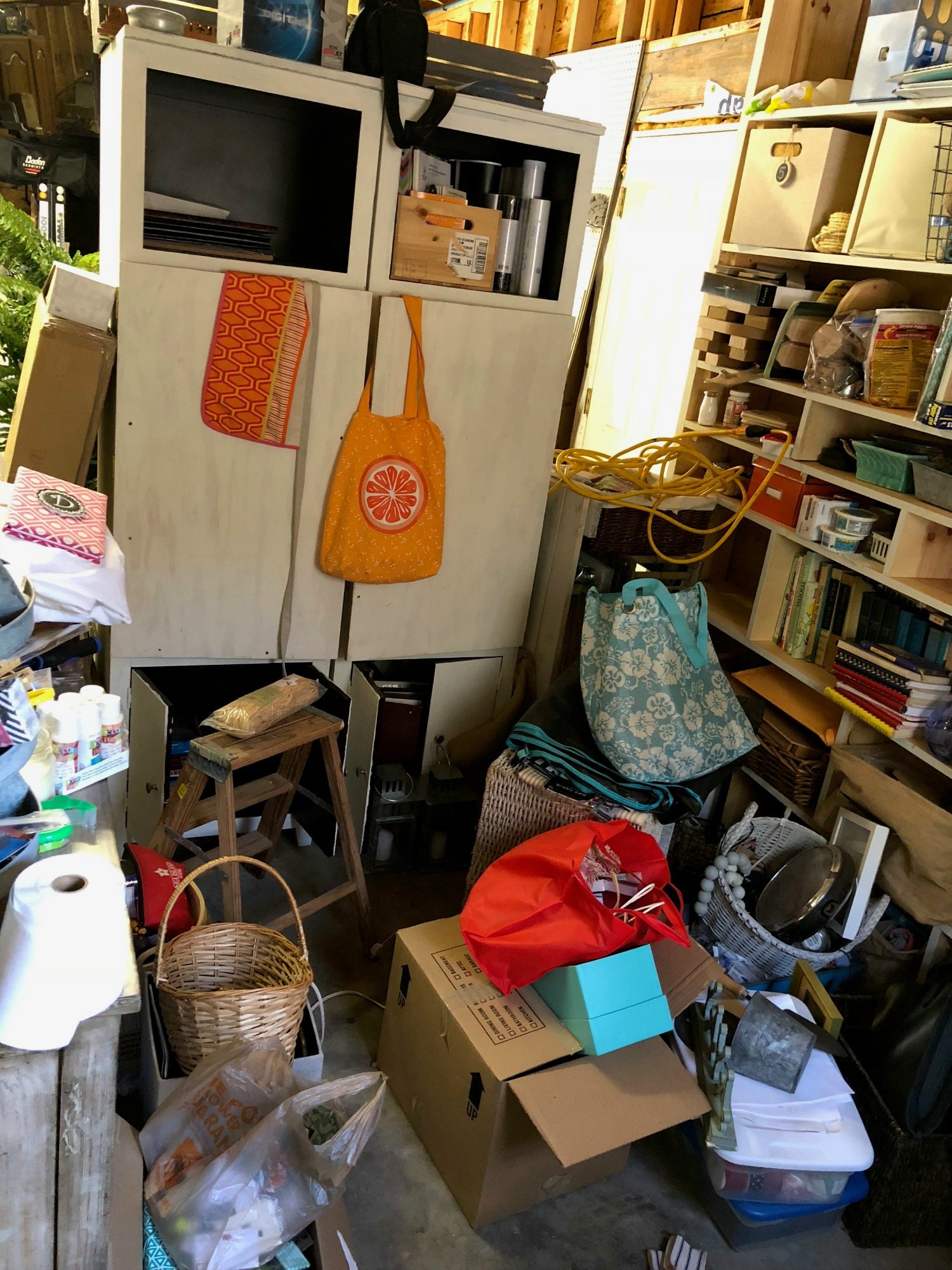 I have some pretty awesome stuff here but God only knows what! I sure don't!
Final reveal post on January 30 at 8 am EST
Go visit these blogger spaces in need of Creative Space Organizing:
My Repurposed Life: Clean Up Your Act Basement Basement Shop Before
Create & Babble: Clean UP Your Act Creative Space Reorganization
The Kim Six Fix: Clean Up Your Act Reorganization 
H2O Bungalow: Clean Act Reorganization Challenge
Feel better now? I don't yet but I will!!
Here's how you can join in. Take a photo of a space in your home that needs to be cleaned up and reorganized and submit it to the linky party at the bottom of this post. This photo needs to be a "before" photo. Don't worry – no judging! We're all going to be keeping it real! Now go clean up your space during the month of January. Follow along as we provide weekly updates on our spaces. Then on January 30, we will all reveal our cleaned up and organized creative spaces, and we want to see yours as well! You will have until Noon EST on February 3 to submit a photo of your cleaned up and organized space.
If you have difficulty sharing your picture I'll be happy to help.
.
We will also have random drawing prizes that include two $50 Amazon Gift Cards, a customized hammer by My Repurposed Life, an original snarky design tee shirt by The Kim Six Fix, a handmade keyfob and cosmetic bag by Create & Babble, and a printed planner from Refresh Restyle.

*WINNERS MUST BE 18 YEARS OF AGE AND OLDER AND RESIDE IN THE CONTINENTAL U.S. Both a "before" and "after" photo must be submitted to be entered.