How to Make a Pillow from a T-shirt and a Placemat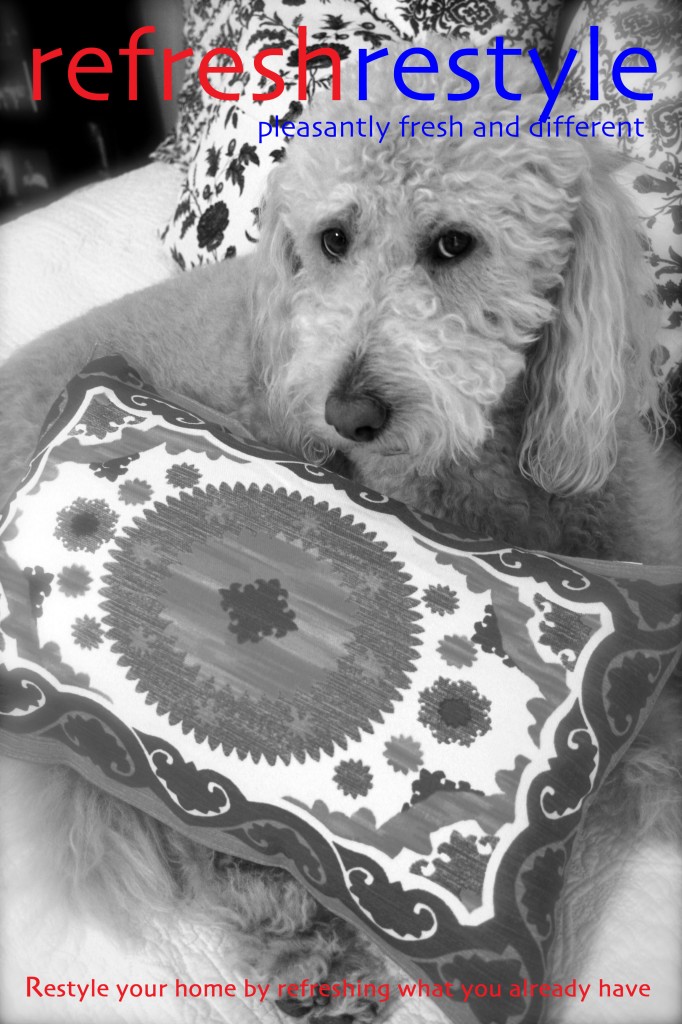 (Murphy is such a great model!)
She loves working at reFresh!
 Hey this is nothing new,
Yes, it's been done before. Making pillow covers out these unusual items has been around forever, basically pillow covers can be made of anything. Here's a couple bargain one's that I made this week, while I had my sewing machine warmed up:
Place Mat from World Market at the bargain basement price of: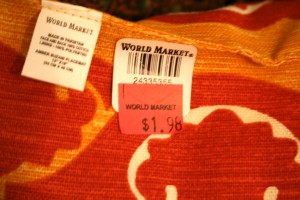 Place mats that are double sided are perfect, all you have to do is rip open one end and stuff your pillow in!
It's a cheap easy way to shake things up and refresh your decor without breaking the bank.
Now for the T-Shirt:
When I saw these at Wal-Mart, I loved the graphics. But I'm kinda boring and usually just wear plain T-Shirts. I've seen T-shirt quilts and when I visited the site I saw they also do T-shirt pillows, they are a little expensive for me. So here's my take on them:
I cut it into a square to fit my pillow: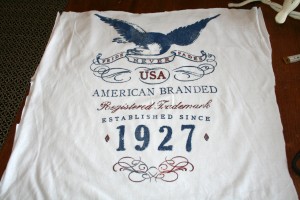 I sewed it up on three side, stuck my old pillow in and hand stitched the bottom.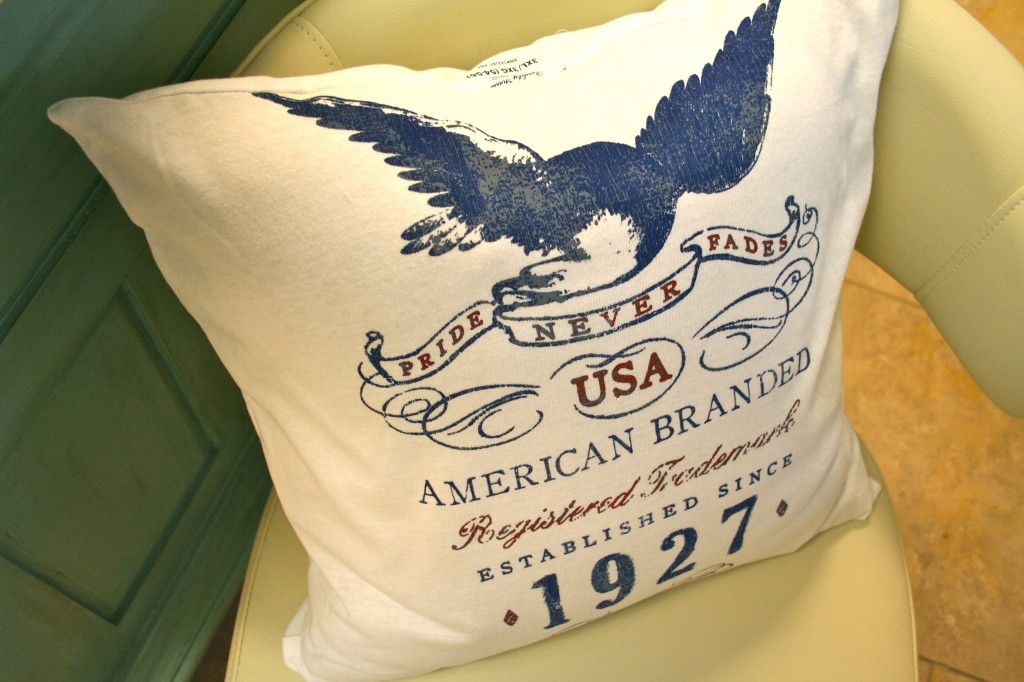 I am going to put it in the blue room at the lake.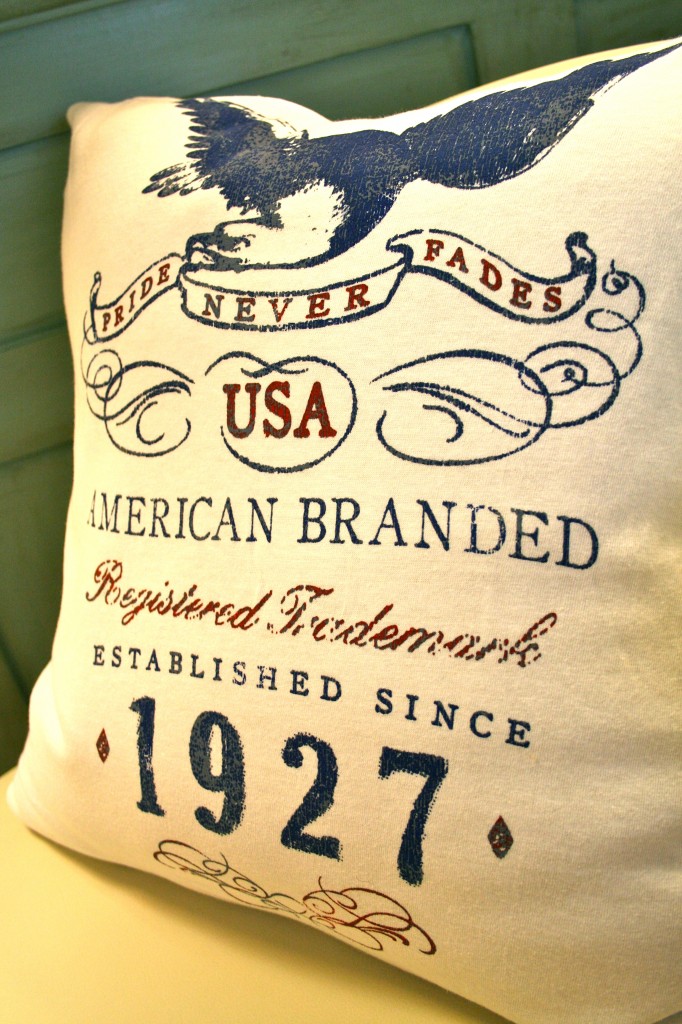 You could really come up with some cool stuff with all the T-Shirts around, what do you think?  Two new looks for two old pillows for less than $5…I like that!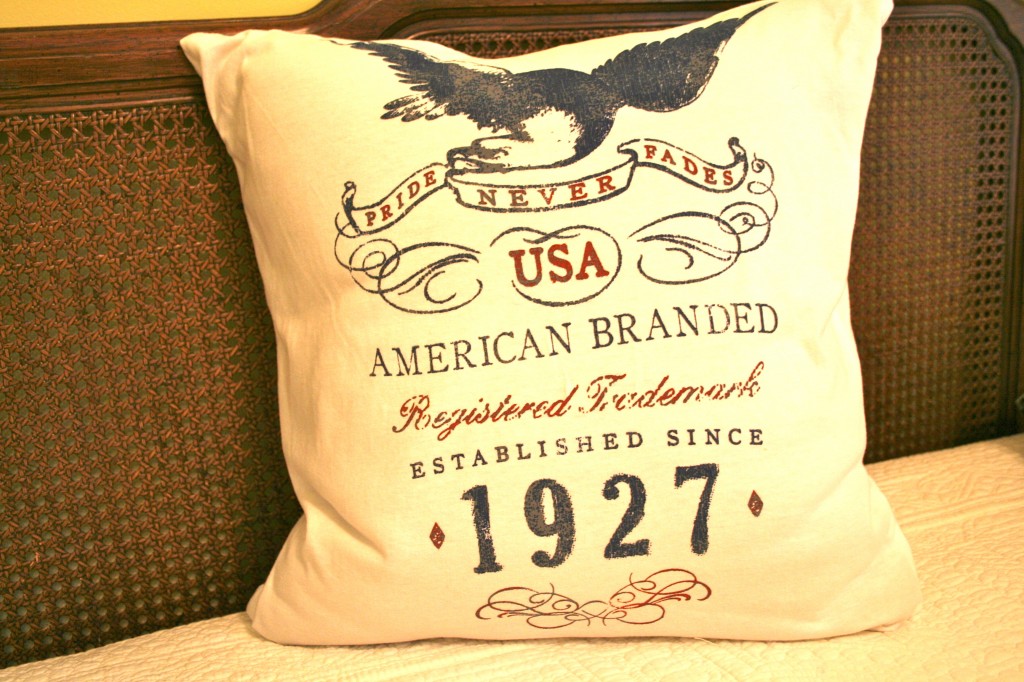 See you soon!
My pillows were featured!!! Go check it out: