One of the easiest ways to transform any surface is with paint.  Add a stencil and you take it up a notch.  I had this cute funky table but brown just wasn't showing off her personality!
I painted the table with an aqua oops paint from my stash, used a linen colored craft paint and a stencil from Cutting Edge!
Thank you Cutting Edge for providing an awesome stencil for my project!
And Guess What?!
I am joining six of my blogger friends and we are ALL offering a $75.00 giveaway to Cutting Edge Stencils!
You can enter at all SEVEN blogs!
SEVEN blogs. SEVEN ways to win. SEVEN awesome stencil projects!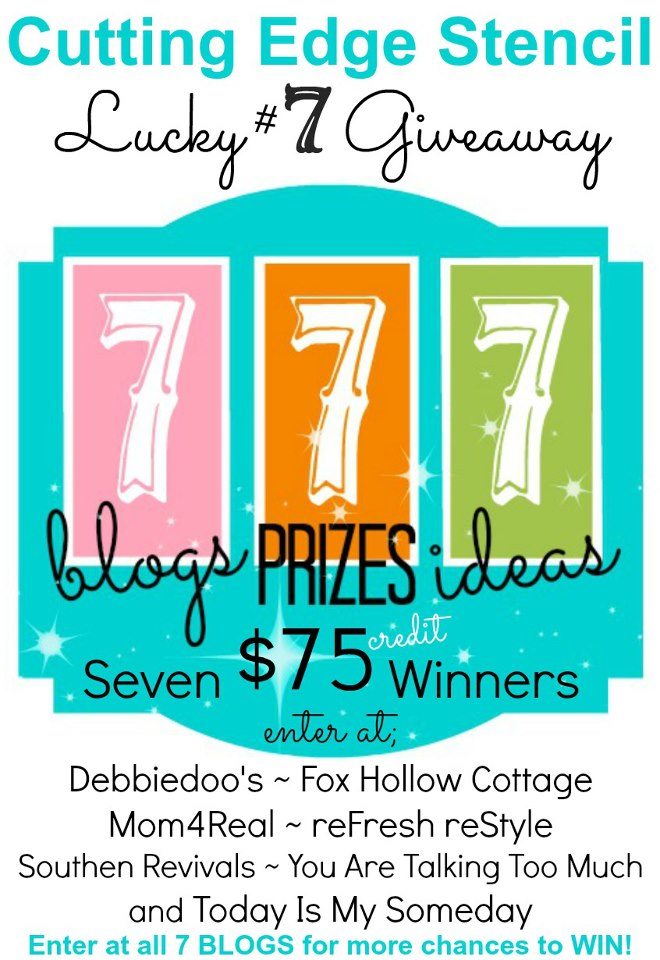 Now let me show you how I added color to my living room by using paint and a Cutting Edge Stencil.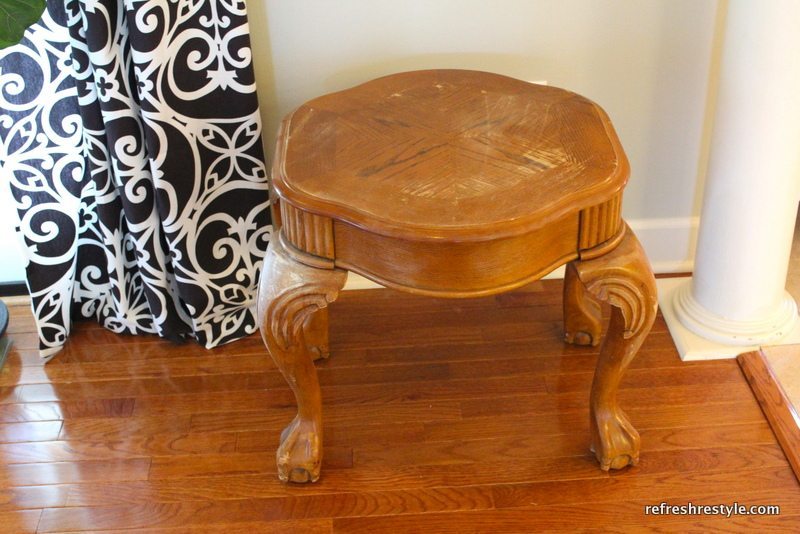 Don't you think she needs a little something?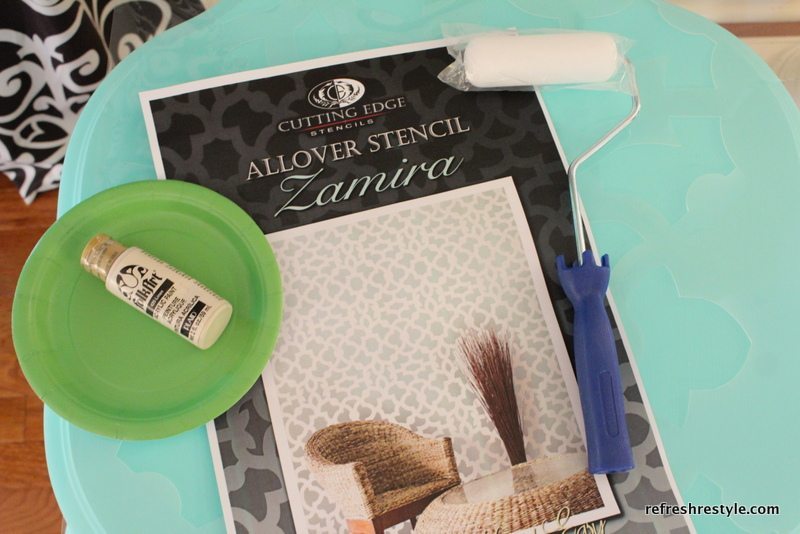 I used the Allover Stencil Zamira from Cutting Edge Stencils.
With these awesome large stencils, you can complete a table, wall or floor in no time.
Just pour your craft paint on to a paper plate, load your sponge roller with paint.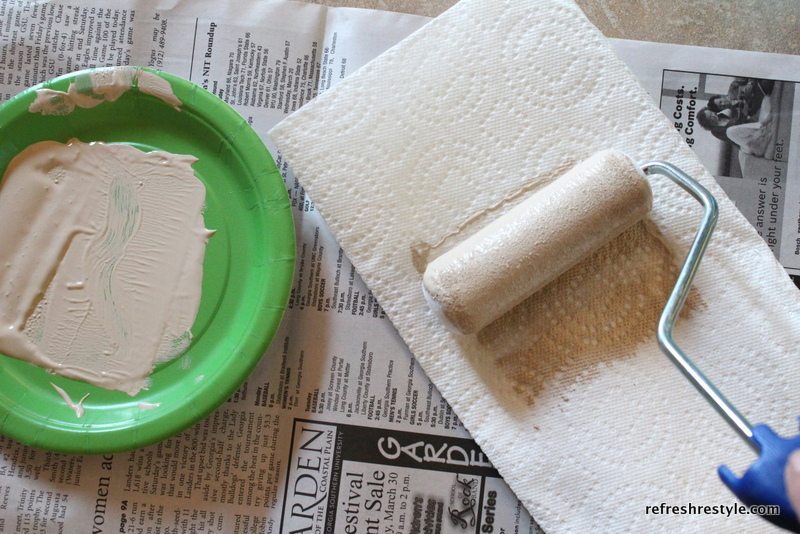 .
Spread out some paper towels to unload the paint from your roller.
You don't want your paint to drip and get under your stencil.
Keep in mind less is more, in this case 😉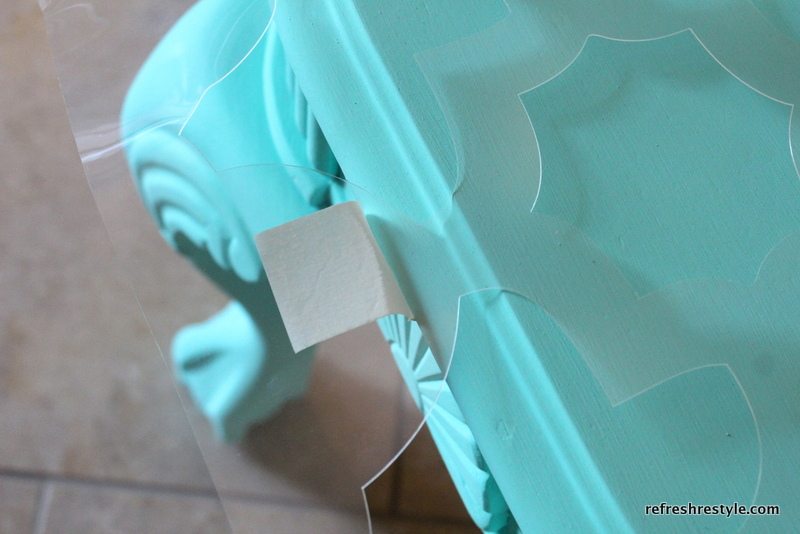 I used tape to secure my stencil.  I placed it under the edge of my table, and on the bottom of my stencil.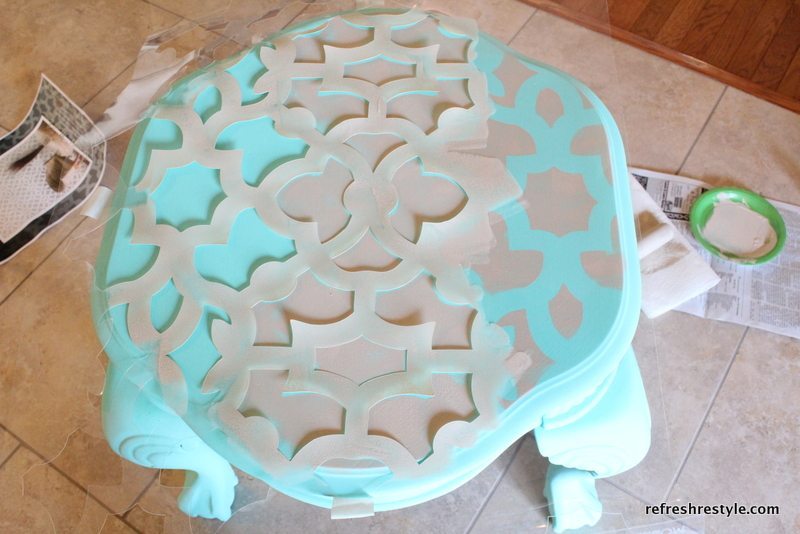 Here can see where I have stenciled one side and repositioned the stencil to complete the other side.
Once the paint dried, I waxed the table with dark wax and distressed.
Half way there!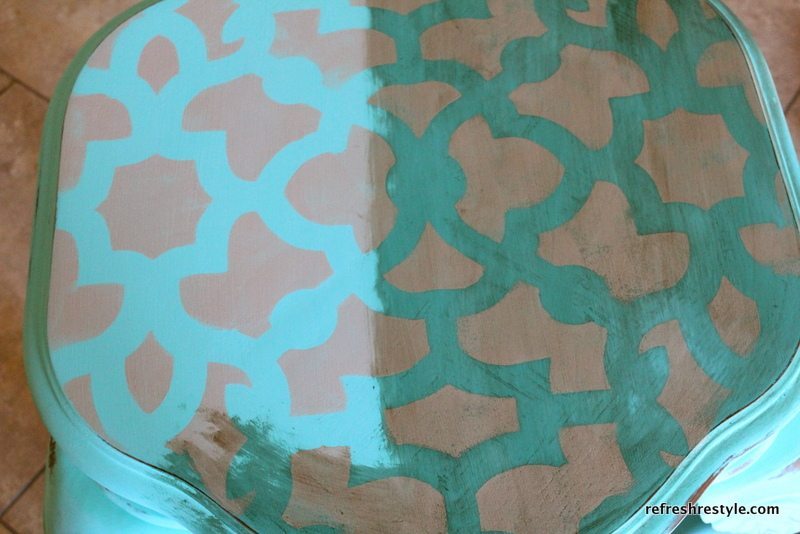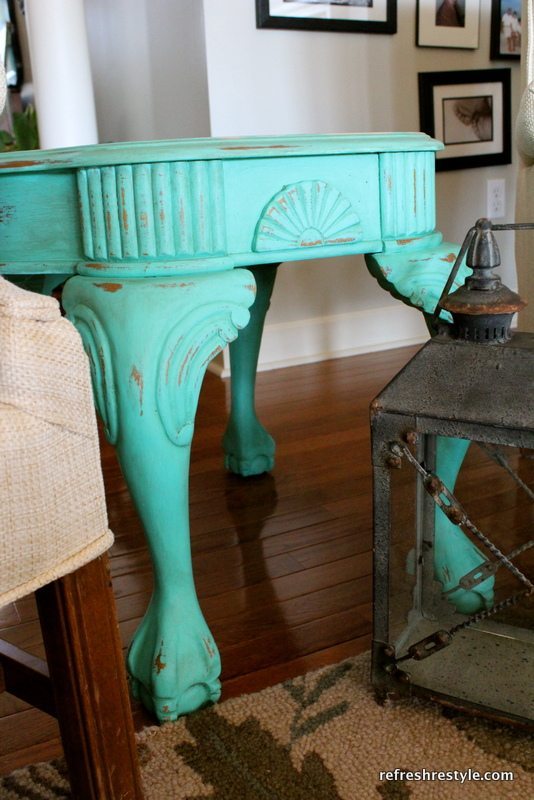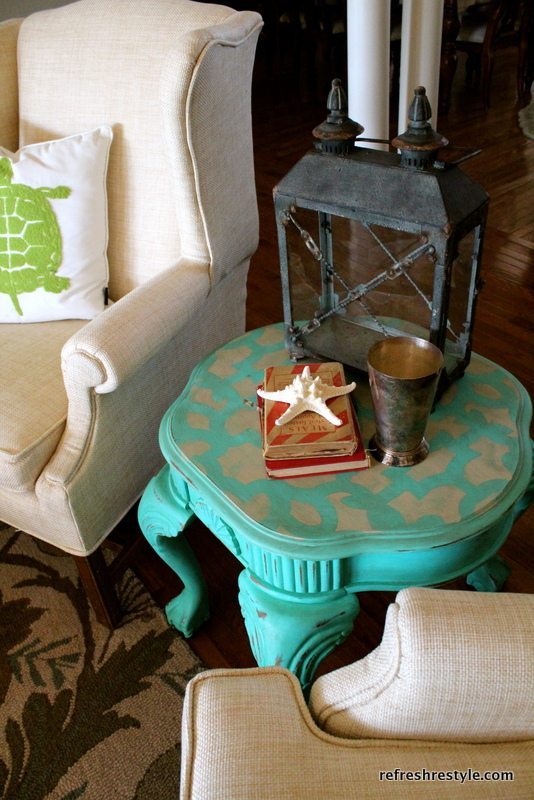 My refreshed table, Murphy approved!
Summer look, created with Cutting Edge Stencil and funky table!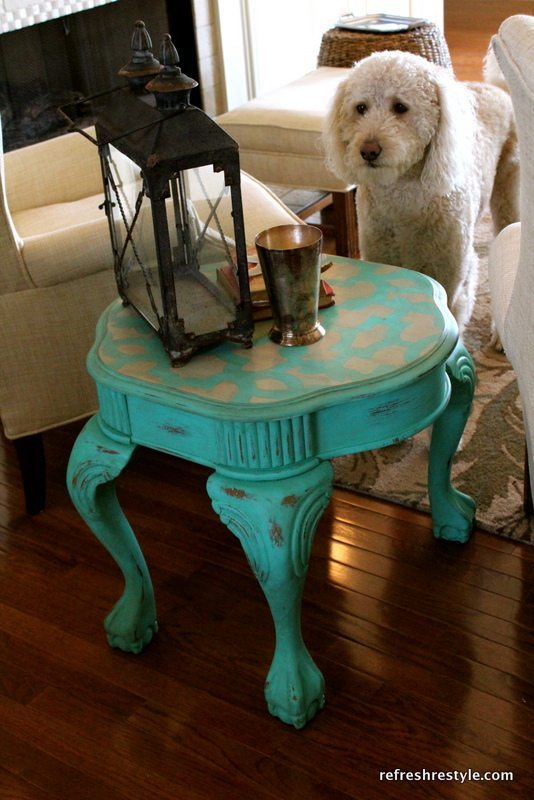 Get ready to win!
Enter the giveaway on all 7 blogs!  I can't wait to see what you transform!