Desk Makeover Before and After
Turquoise

Let  me introduce you to Blah…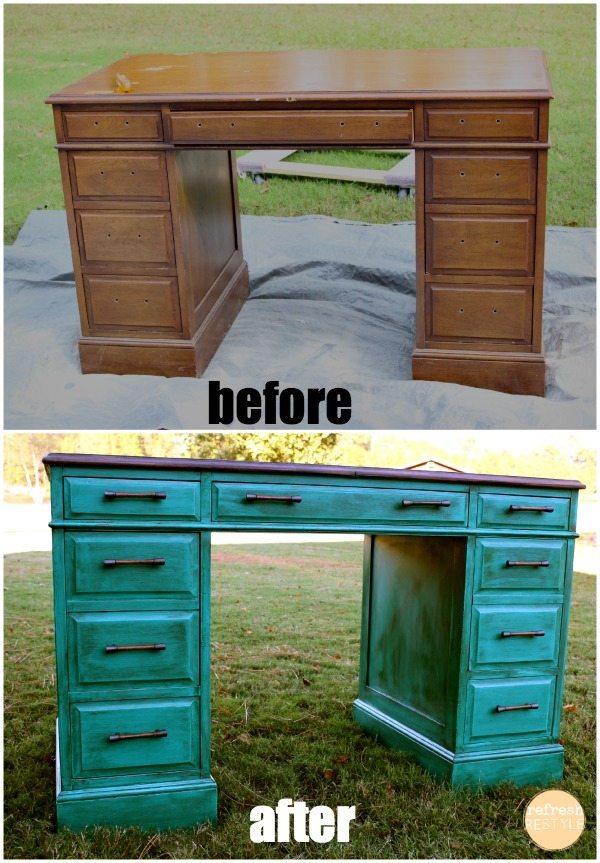 Blah with a scratched top…

What I did:
Removed hardware, lightly sand and stained with dark walnut stain.
Sanded the top and stained with dark walnut.
Cleaned the base, painted 2 coats of a custom mix color.
Glazed with General Finish Van Dyke Brown Water Based Glaze, finished with a water based satin top coat.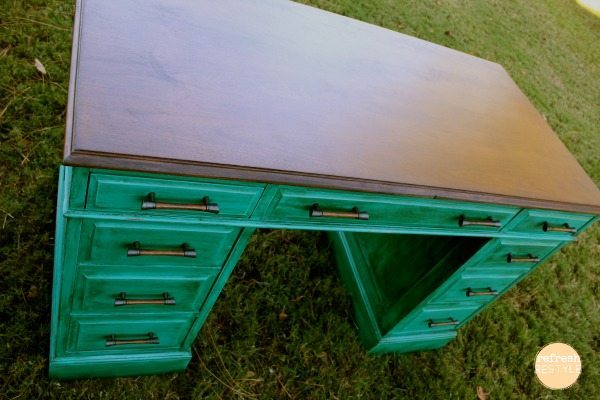 After sanding and staining the top looked flawless, or as flawless as anything that I do ;).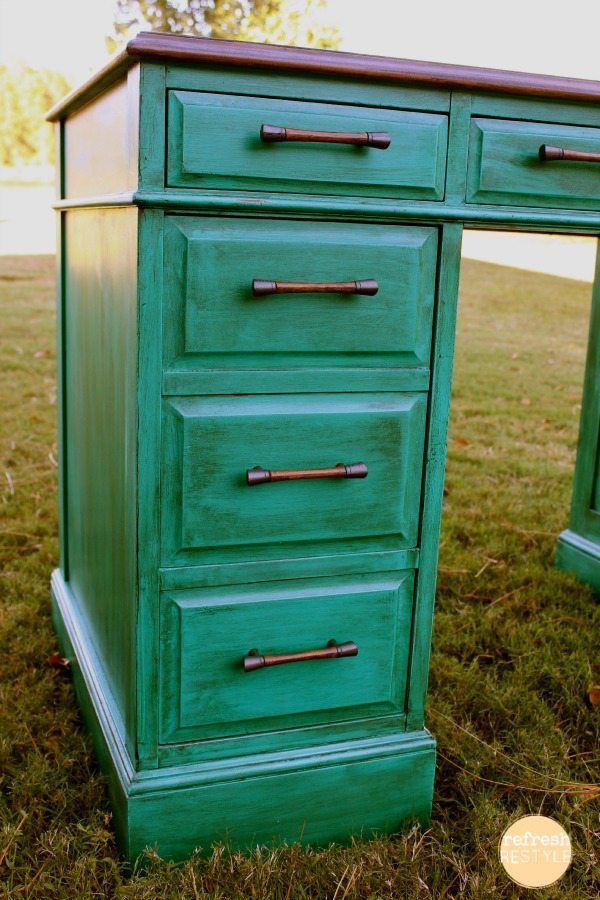 Before the hardware color was a light stain, after it matched the new dark walnut of the top of the desk.  This hardware was pretty cool, I had never seen any like it with the wood in the middle.  I knew I had to make it work.  I love it when I can reuse hardware.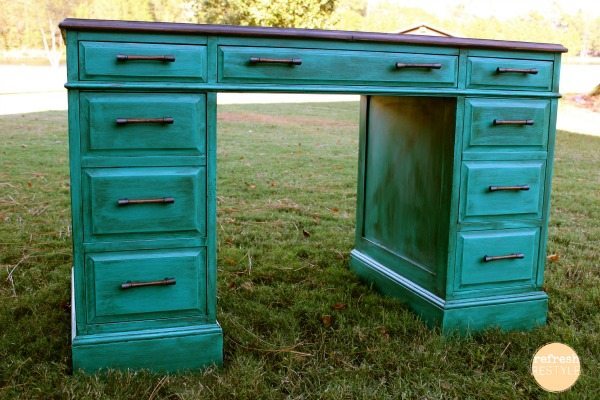 I believe there's hope for every piece of furniture and if all else fails, paint it turquoise or some shade of blue/green!
Here's another —>> Turquoise Desk: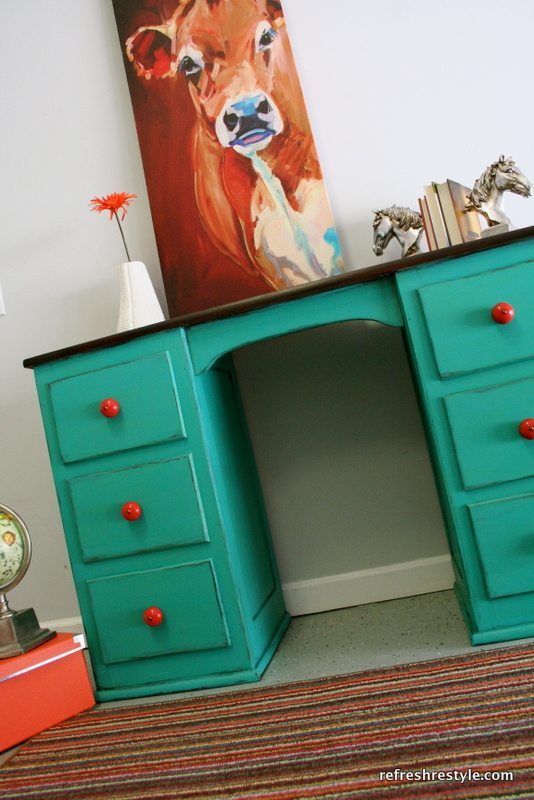 Need even more ideas, I got several dozen!
Click on the photo to magically be transported to my DIY Gallery:



Have you painted anything lately?
How about turquoise?

Be sure to visit Inspiration Monday.
Click the photo: