Arctic Cove Bucket Top Mister
I remember going to theme parks when we were younger and racing each other to get under those cool misters. That was the good old days.
Well the good old days are gone, but the mister is not!  Do you see that baby in the corner?  It's the Arctic Cove bucket top mister.  It's cordless and fits most 5 gallon buckets or you can connect it to your water hose.  Today I tried it out on the back porch and it misted perfectly!  In the photo below, you see it being used poolside. I'd  love to have been beside a pool to try it out, but I don't have a pool. I grabbed this photo from Arctic Cove, you would definitely have a bunch of friends at the pool, if you showed up with this!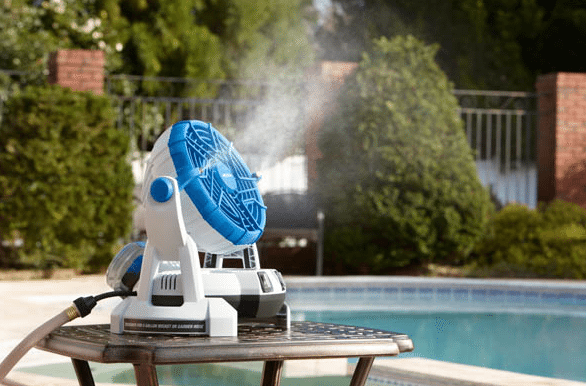 I dressed my bucket up with a little fabric, from my huge pillow project.  When we get together on the back porch, there will be afternoons filled with a cool mist and iced tea.
I live in Georgia and misting is necessary and so is iced tea!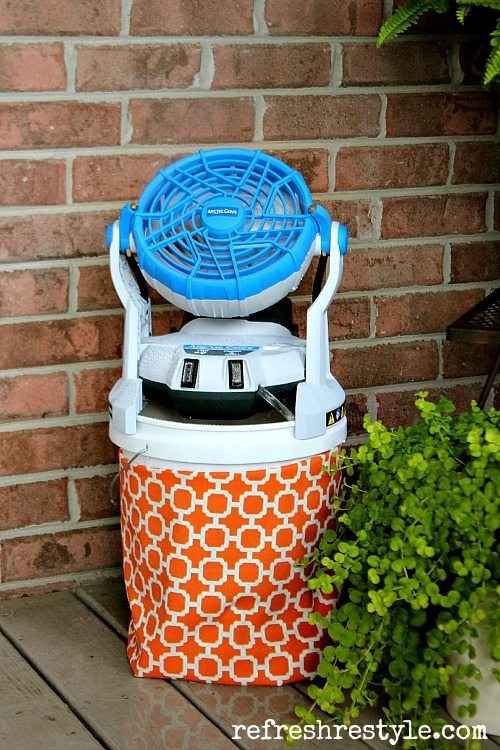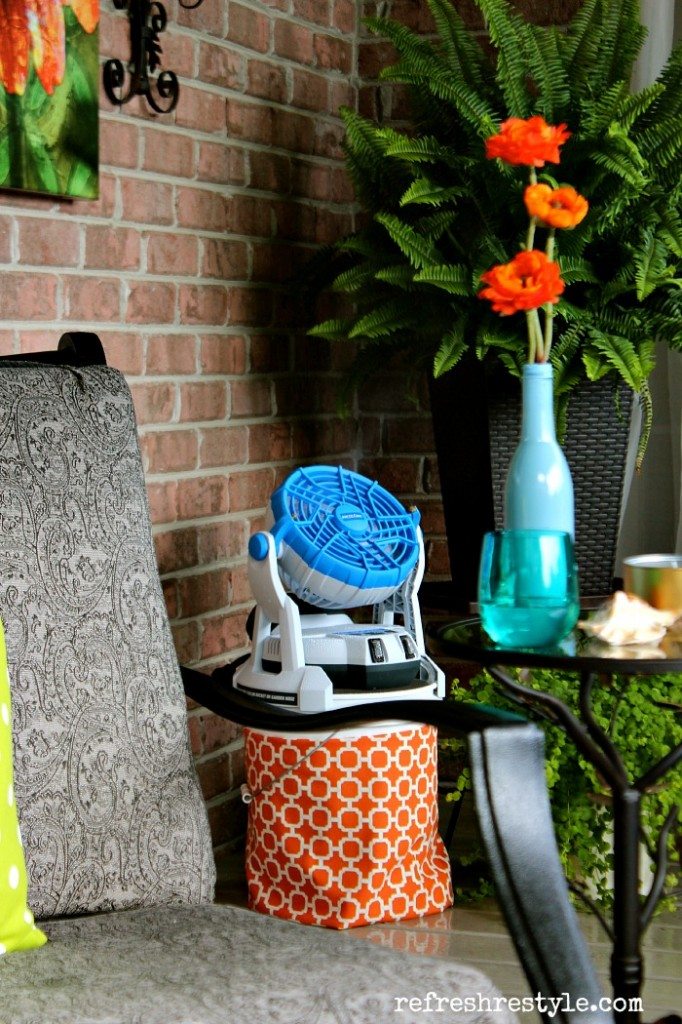 We give the Arctic Cove Bucket Mister two thumbs up. Not only is it portable and powered by an 18v battery, it's also compatible with RYOBI ONE+ …we have several of those batteries 🙂 Read all about it here: mister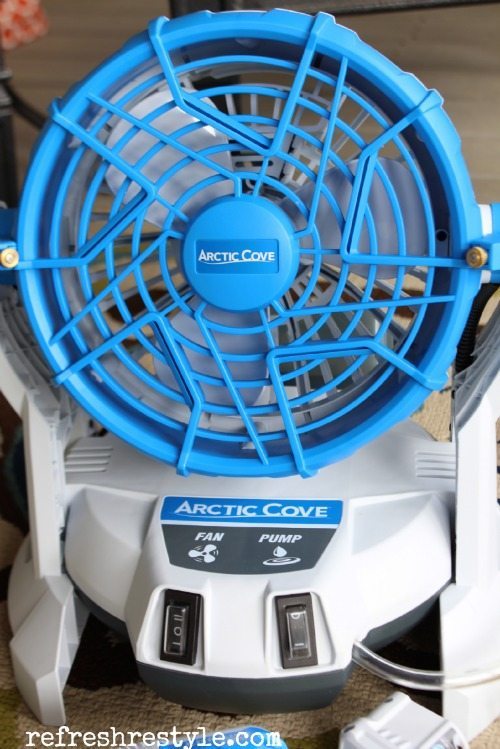 I can think of several ways to use the bucket mister…it'd be great at the ball field, my grandsons would enjoy being in the dugout!  DIY projects just got a little cooler. All you have to add is a bucket and water. Charge up your battery and start misting.
How would you use it?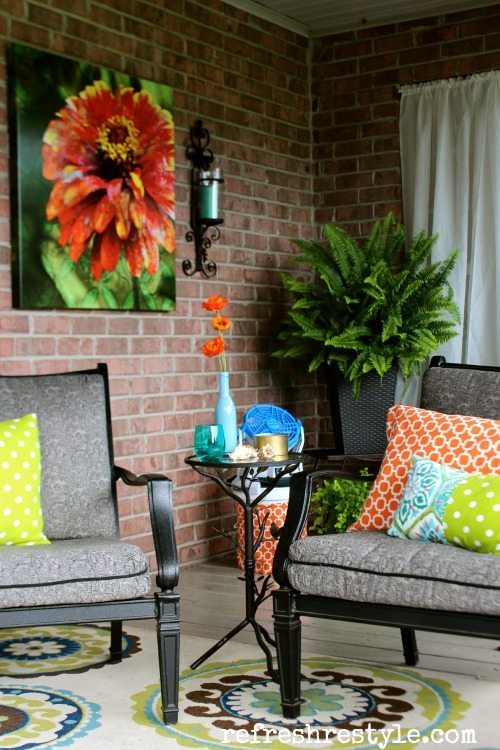 We're misted and refreshed!  Loving the Arctic Cove Bucket Top Mister!
Check out all the Inspiration Monday Projects, tons of recipes and handmade DIY ideas!
Click the photo: