Outdoor Living
The best part about scrubbing and cleaning your outdoor area is dressing it up! Is it time to fix up your outdoor living area? Fabric is a great place to start!
I wish I could say that I just needed to sew up a few pillows or seat cushions.  But, I've learned to take the bad with the good. When I walked down to our little rustic dock all I saw was project after project.  Weather worn wood, spider webs, molded dirty chair cushions. Work, work work…that's what I did.  I used the blower to remove the debris and the pressure washer to clean things up. There's still work to do, I'm really thinking about using a restore product for the wood and a few of the screens need to be repaired, but other than that things are looking pretty good.
To reward all my hard work, I sewed a few new pillows and replaced a few seat cushions.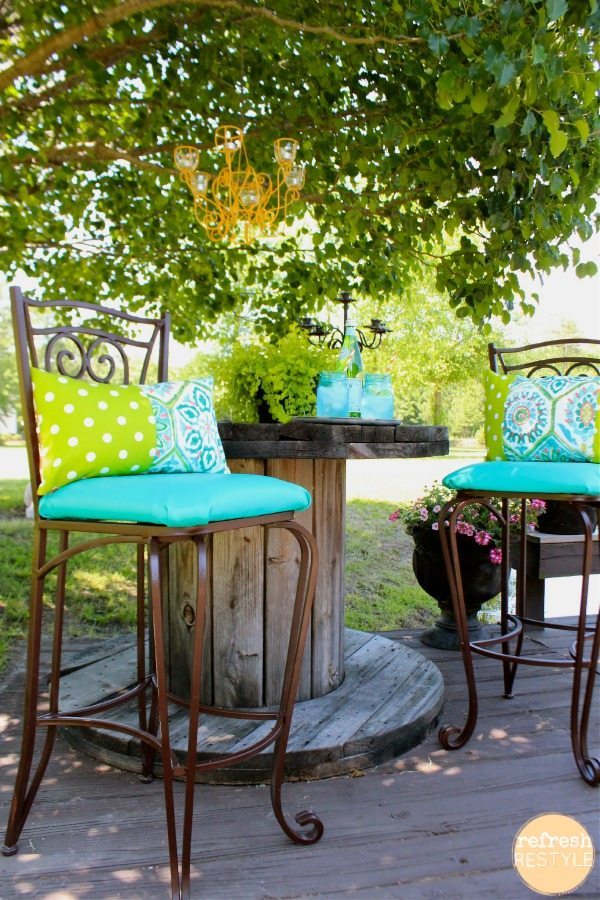 Affiliate links from Amazon are included:
These bar stools are out here 24-7 and the seat cushion covers were paper thin and you could just rip them off with very litter effort.  I used a marine quality fabric from OnlineFabric.net, similar to this turquoise vinyl.  The color is beautiful and I love it!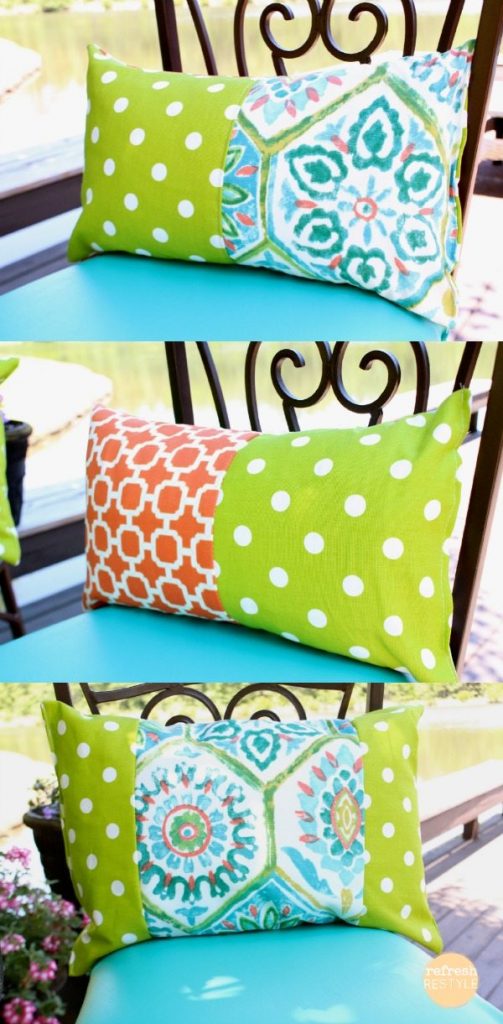 For these pillows, I sewed together several different fabrics. I'll be sharing the tutorial soon, so you can mix and match too! I can use these on the dock or on the back porch, they coordinate with everything. The polka dot is so fun and goes great with all the other colors and just puts a smile on my face!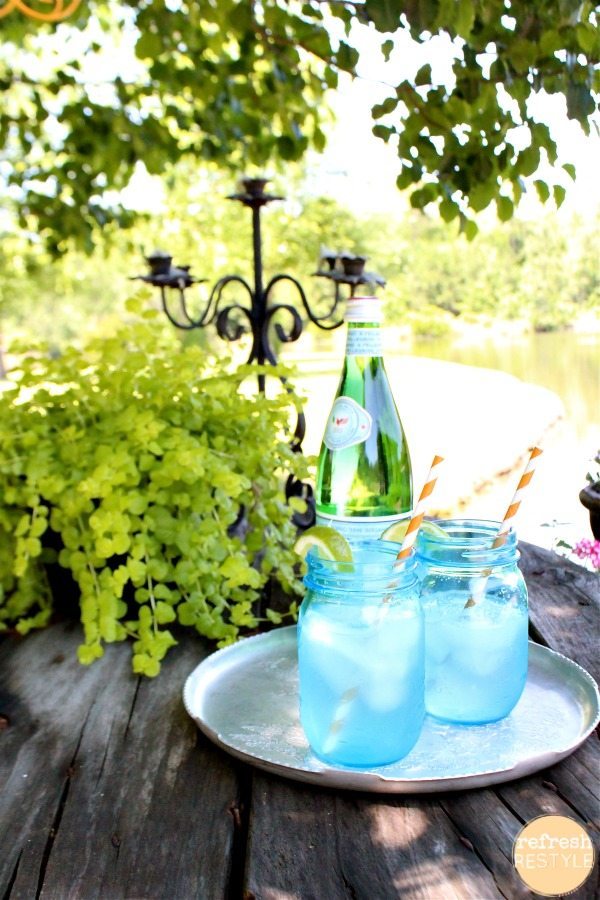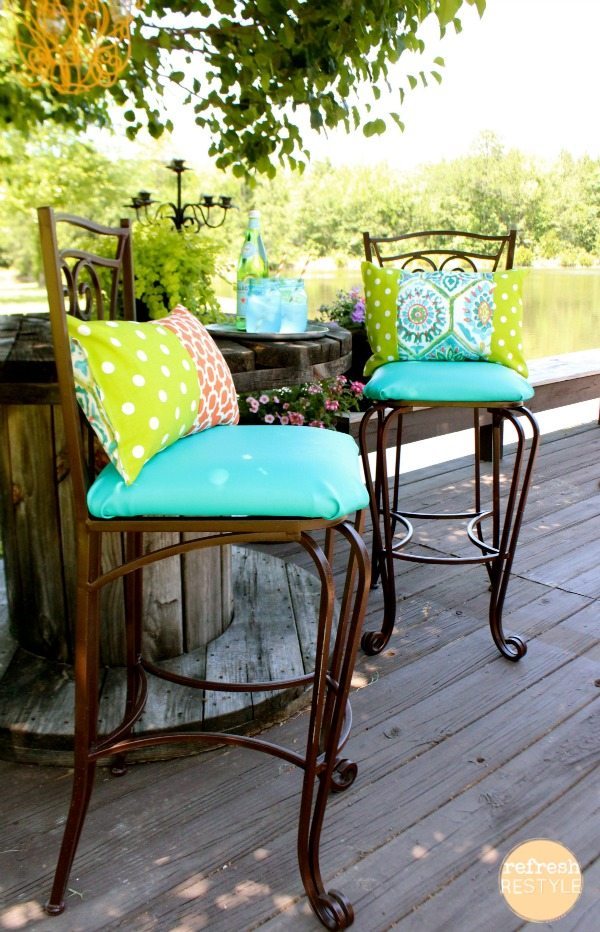 There are a couple of easy ways to refresh a space.  One is with paint and the other is with fabric. These fabrics are so affordable and beautiful, I'm thinking of making more with a different color scheme.  I have my eye on some coral flamingos 🙂
For the rocker cushions I used the colorful fabrics just bring the space to life, with it's beautiful blues, greens and oranges it wakes up the space.  The outdoor fabric was my jumping off point, when I decided on it, I was on a quest to find happy partners for it!  And any of the pillows look great plunked down on these cushions!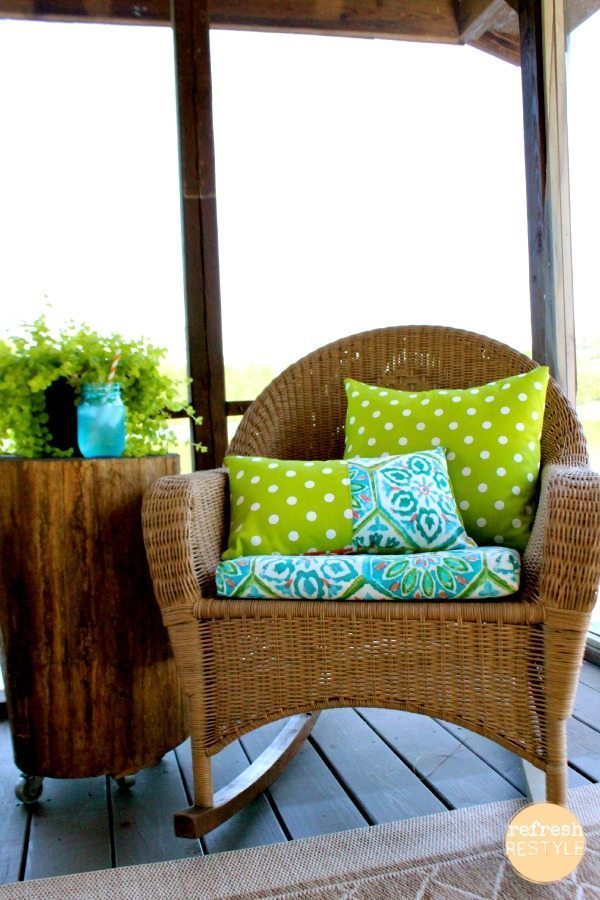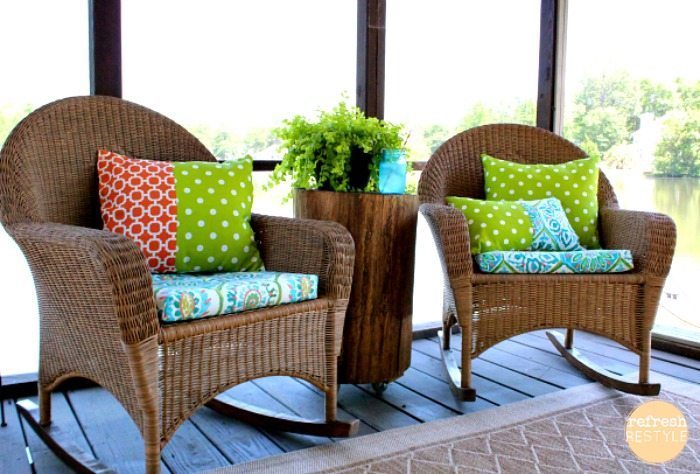 All I did was create new pillow/seat covers for all these pieces.  It's amazing what a little fabric can do and very little sewing skills 😉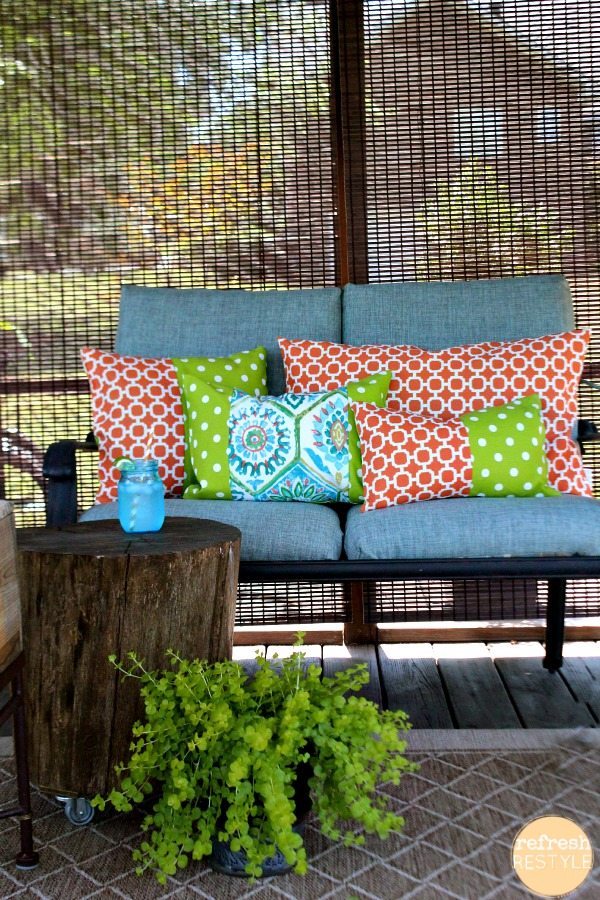 For the love seat it's all about orange, one of my other favorite colors. Loving all the happy colors!
I'm so HAPPY!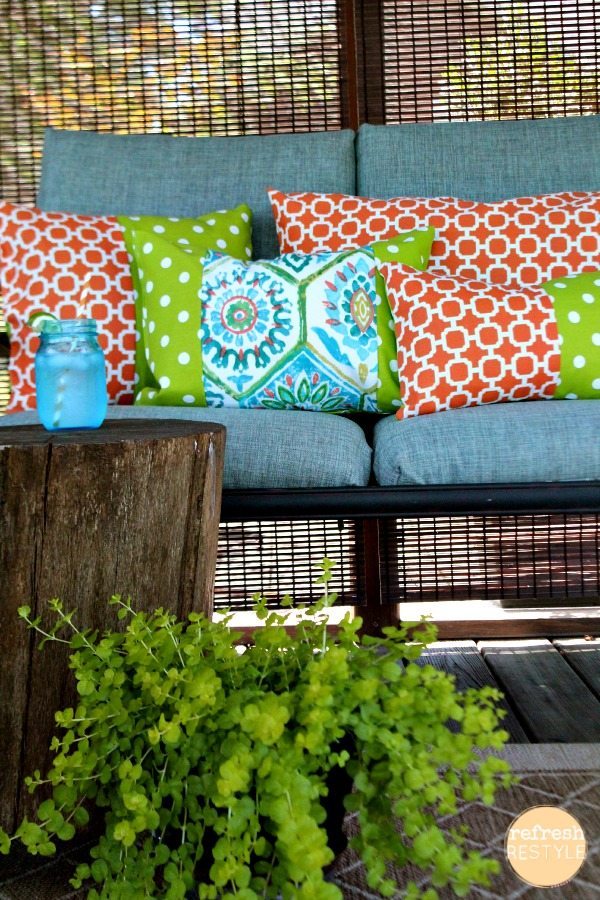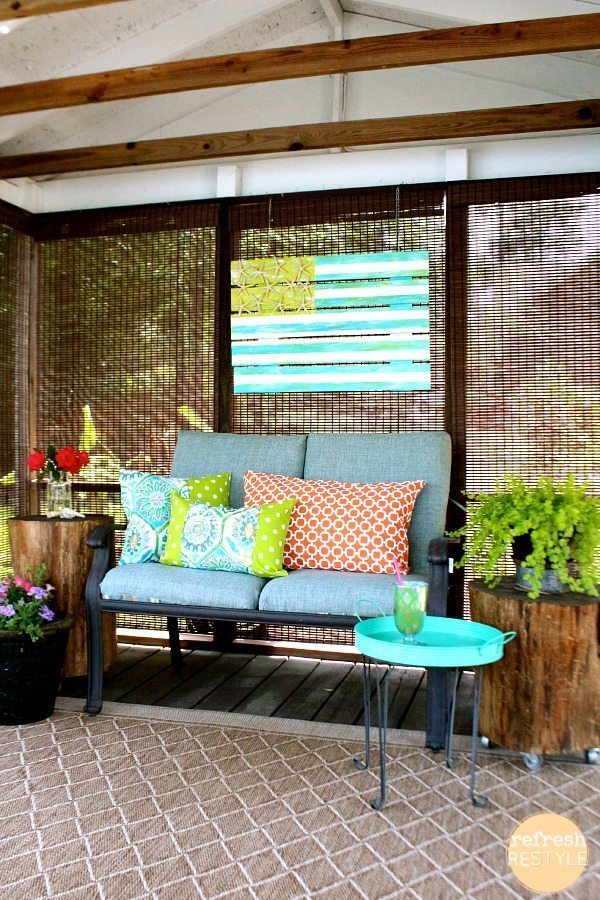 Step out and mix it up, these happy colors of fabric look great together.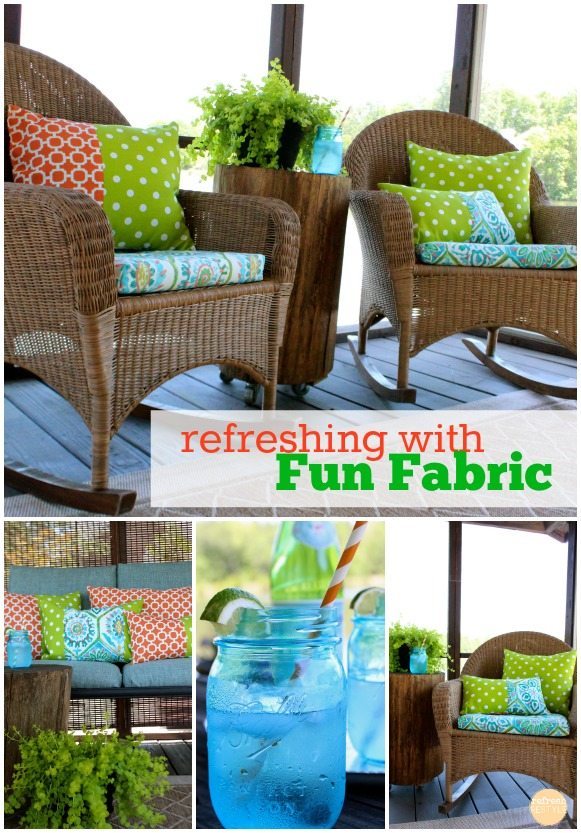 Visit refreshrestyle Debbie Westbrooks's profile on Pinterest.