This post is sponsored by HomeDepot.
Exciting news, I am joining the fun with a DIH – Do it herself workshop at Home Depot for the Seasonal Character Door Hanger ! Y'all know how much I love decorating my doors. This month's free workshop is perfect. It's a reversible idea, perfect for 2 seasons!! You can make one: Register to attend on Thursday, October 20, 2016 – 6:30 pm – 8:00 pm.
I'm working on mine and will share it next week! I've been tossing ideas around in my head, can't decide on fall or winter? Maybe I'll make several. These would make great gifts too!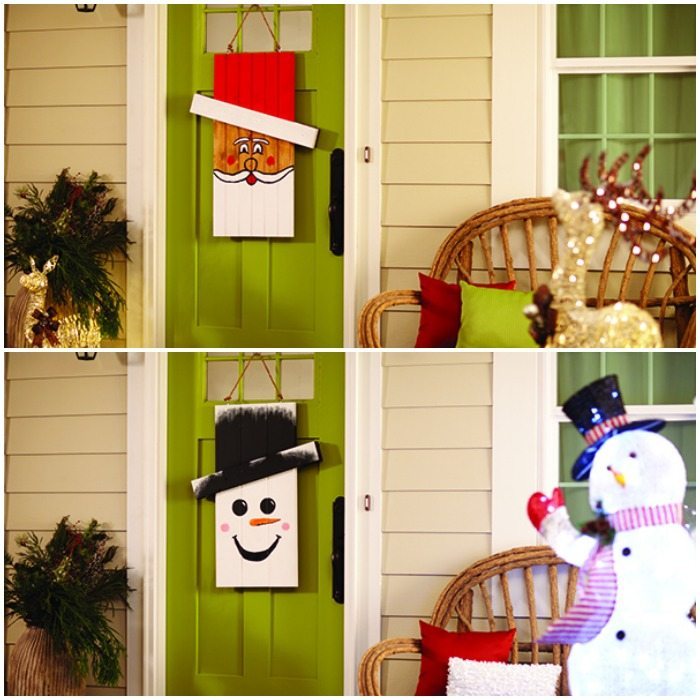 The Home Depot offers three types of workshops at all of their locations for do-it-yourselfers of all ages and experience levels.
Do-It-Yourself (DIY)
Do-It-Herself (DIH)
Kids
Customers can learn how to build décor projects, how to make easy home repairs and how to operate tools through demonstrations and step-by-step instructions.
Grab a group of friends and family members and head over to Home Depot, get creative and make your own Character Door Hanger. Fall or Winter – lots of options to get creative! Go ahead, register and save your place: Seasonal Character Door Hanger.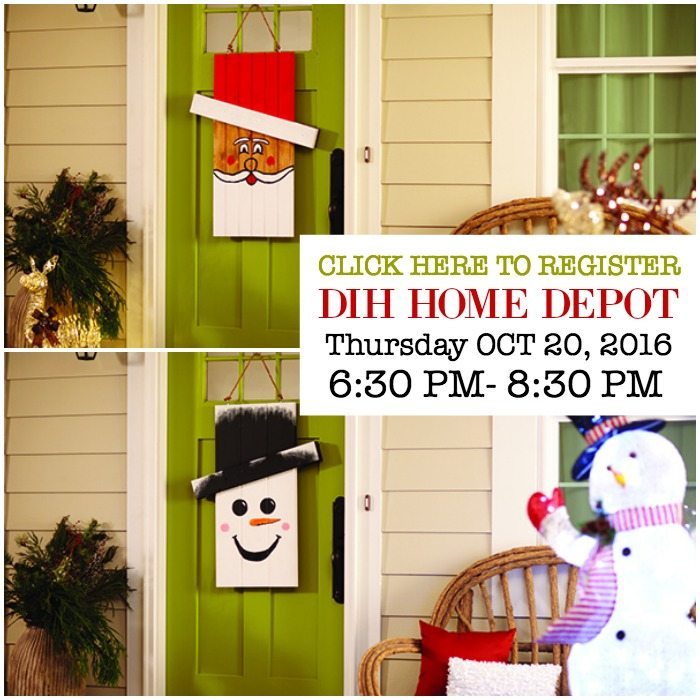 I can't wait to finish mine! Join me on Instagram and share yours, tag it with #DIHWorkshop – looking forward to see what you create!
Tell your friends to register and join you, Thursday Oct. 20, 2016 at your local Home Depot: Season Character Door Hanger
Raise your hand if you want to build one or two – like I did 🙂
*The Home Depot partners with bloggers such as me for DIH Workshop program.  As part of this program, I received compensation for my time.  They did not tell me what to purchase or what to say about any product mentioned in these posts. The Home Depot believes that consumers and bloggers are to form their own opinions and share them in their own words. The Home Depot's policies align with WOMMA Ethics Code, FTC guidelines and social media engagement recommendations.