Super easy project for you today! Nature inspired, DIY Glass and Wood Candleholders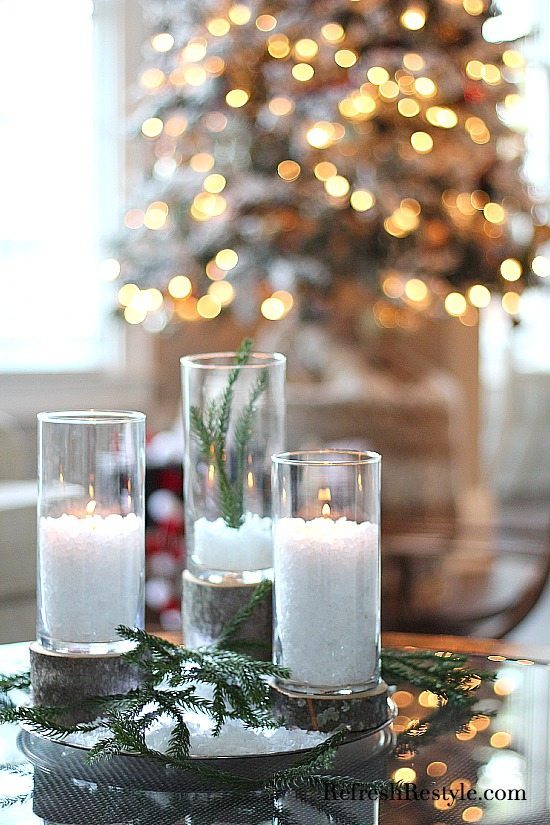 I picked up a couple magnolia logs in Tennessee recently when I went for my grandson's birthday.  They have two huge magnolia trees next to the house and the electric company came out and trimmed them away from the power pole.  When I drove up and saw several limbs on the ground, I was a little excited.  I never know what I will create with stuff like downed limbs, but they're always great to have on hand 😉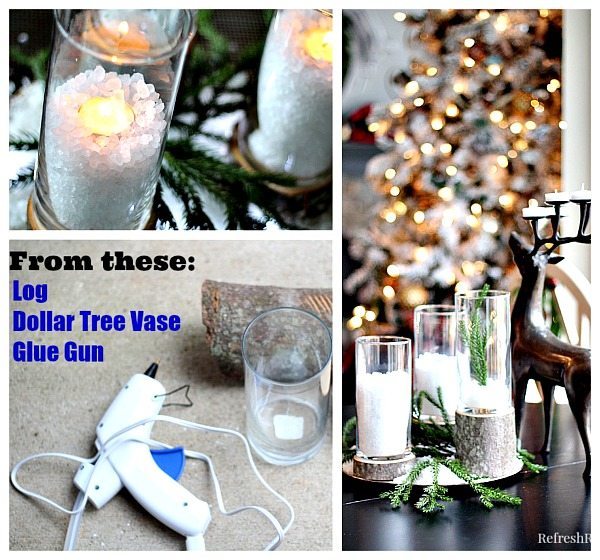 Supply List:
Dollar Tree glass vases
Glue Gun
Cut log pieces
Faux snow, you can use salt, sugar etc.
Just simply glue the glass to the log, add faux snow, tea lights and enjoy.
Anytime you have a few limbs laying around and  you have access to a miter saw, you can run to the nearest Dollar Tree and grab 3 or 5 glass vases/candle holders and make some of these. Because odd numbers make the most pleasing decor arrangements.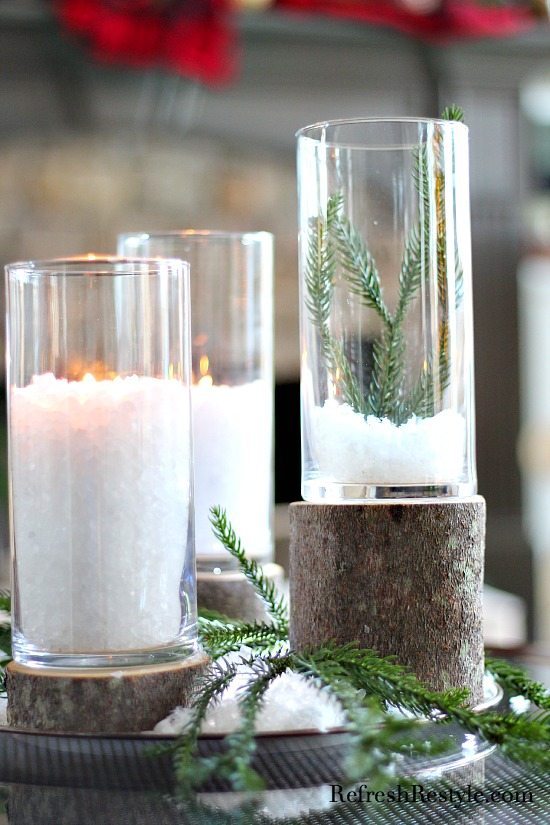 I cut the log into 3 different sizes, because I don't like everything being the same height. You could totally cut yours the same height if you want.  This project is so versatile.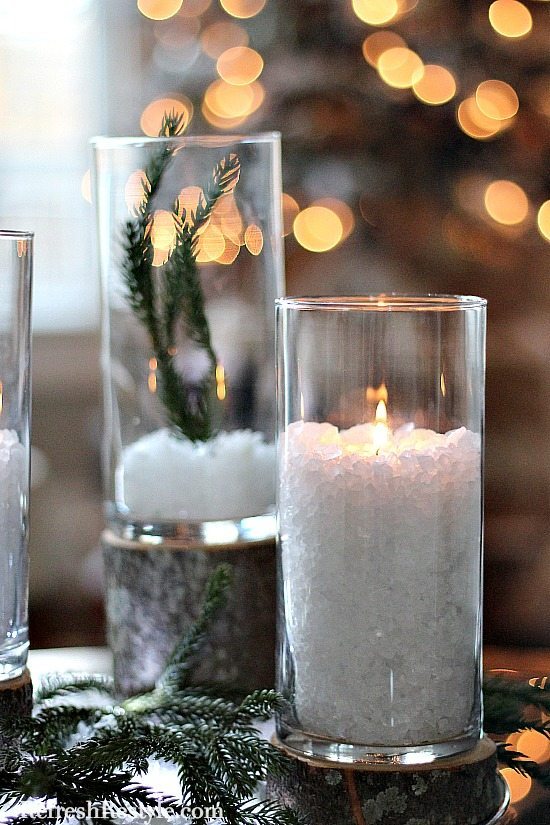 Luckily we didn't make homemade ice cream over the summer, so I had rock salt in the pantry.  I filled the Dollar Tree vases with rock salt popped in a couple candles and a cedar clipping. I think it looks like ice!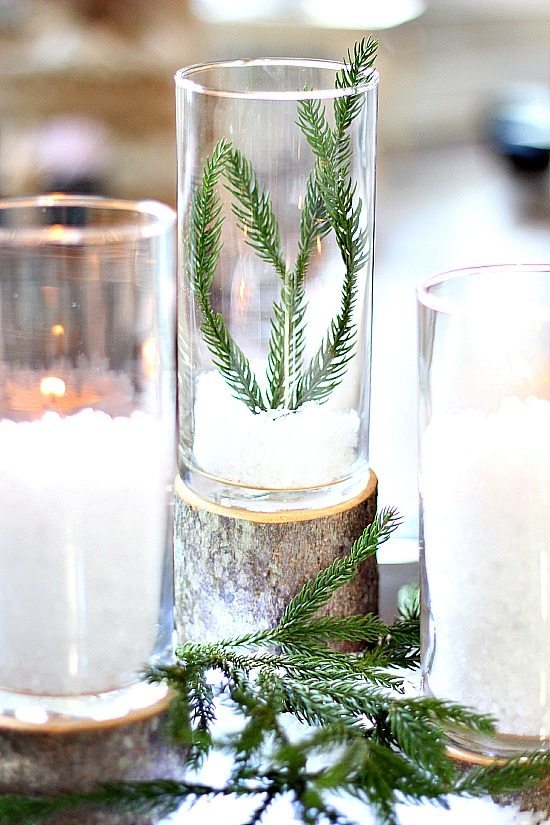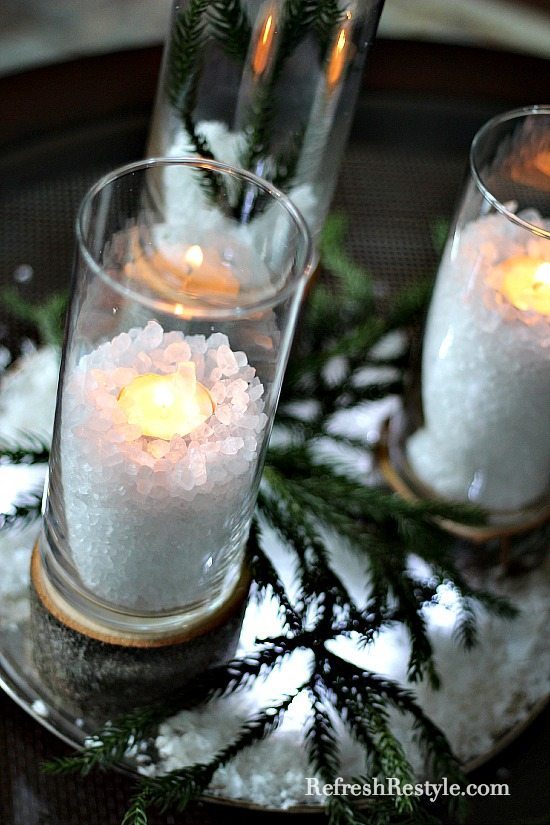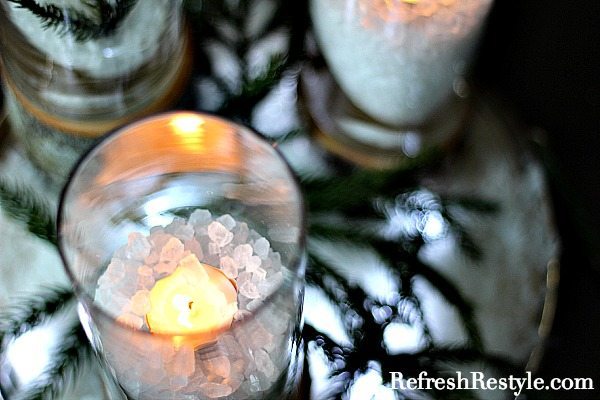 They look all Pottery Barn-ish, so go ahead and create your own, DIY glass and wood candleholders 🙂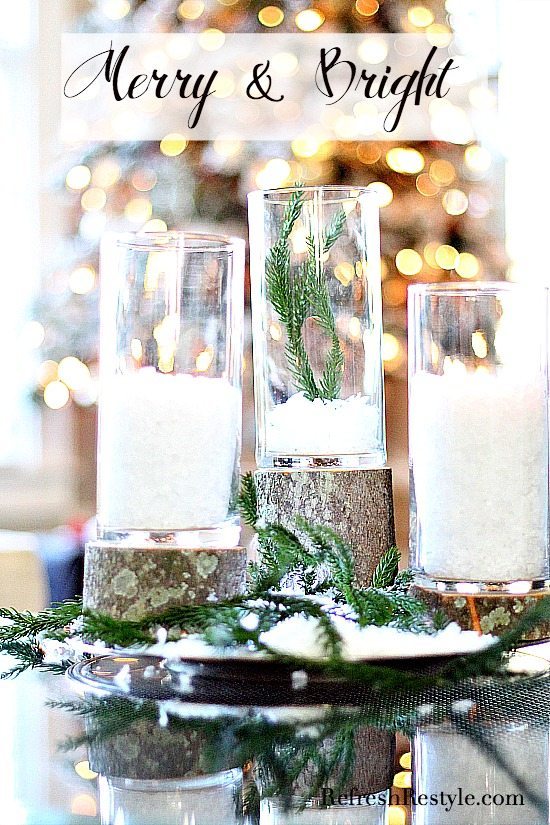 I love to make my house look pretty without spending too much money, thank goodness for the Dollar Tree!
Here's a couple other projects that didn't cost much: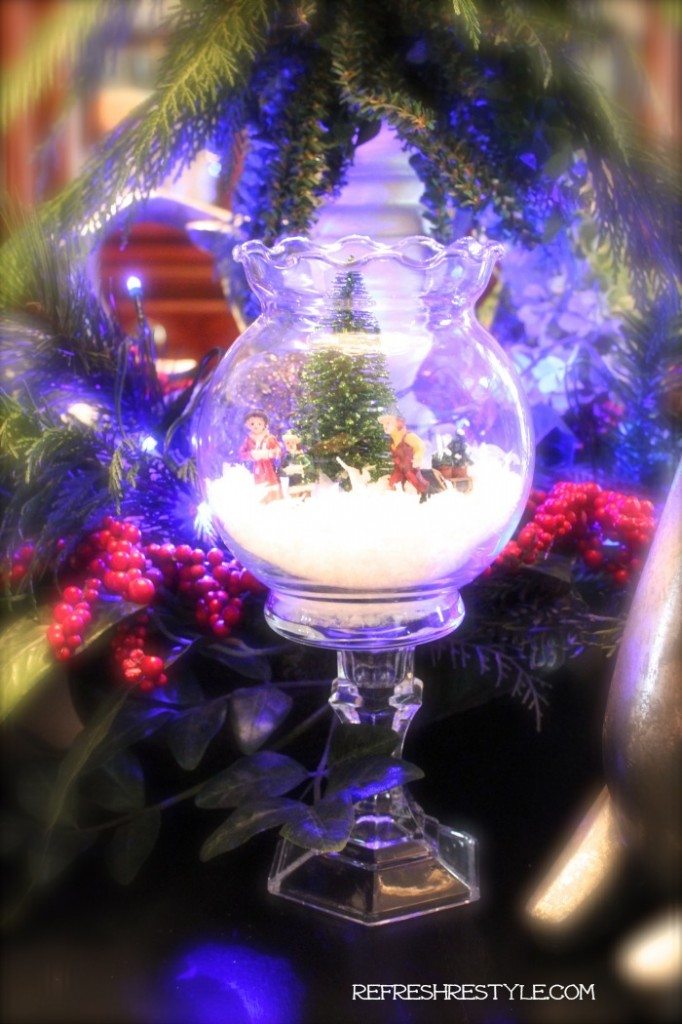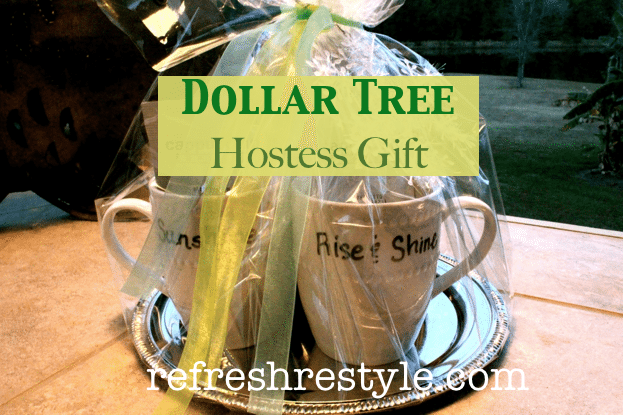 I will be sharing these at the annual Dollar Tree Party hosted by Debbie from Debbiedoos and Shannon from Fox Hollow Cottage!  These ladies inspire me to reach deep in to my creative soul 😉
Are you following my Christmas DIY Pin Board, well you can 🙂
Follow refreshrestyle Debbie Westbrooks's board Christmas DIY Projects on Pinterest.
Sharing at: Art is Beauty