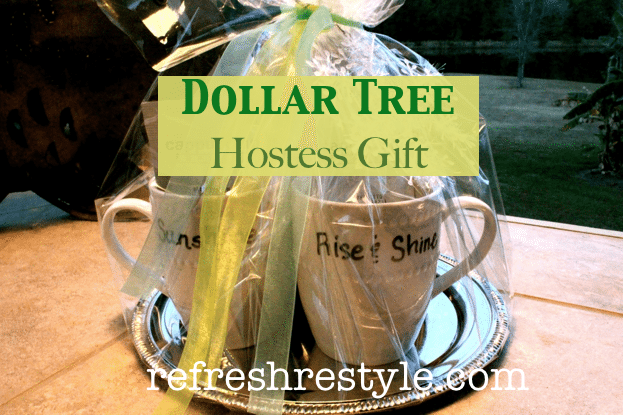 For under $10 I created a sweet hostess gift from Dollar Tree.
Here's what I included:
2 Cups
Cappucino
Blueberry Muffins
Honey
Round Silver Tray
all wrapped up with clear wrap, pretty ribbons and a snow flake.
Yes, every single item is from Dollar Tree.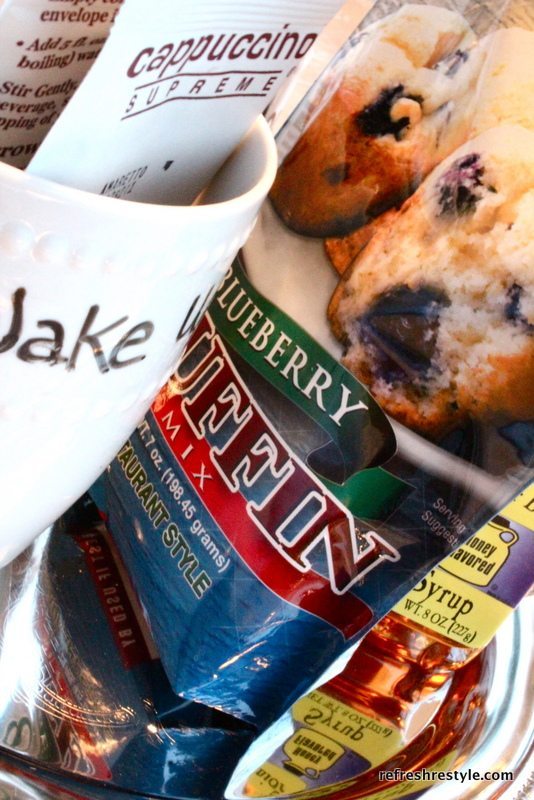 I used a ceramic pen to write on the cups.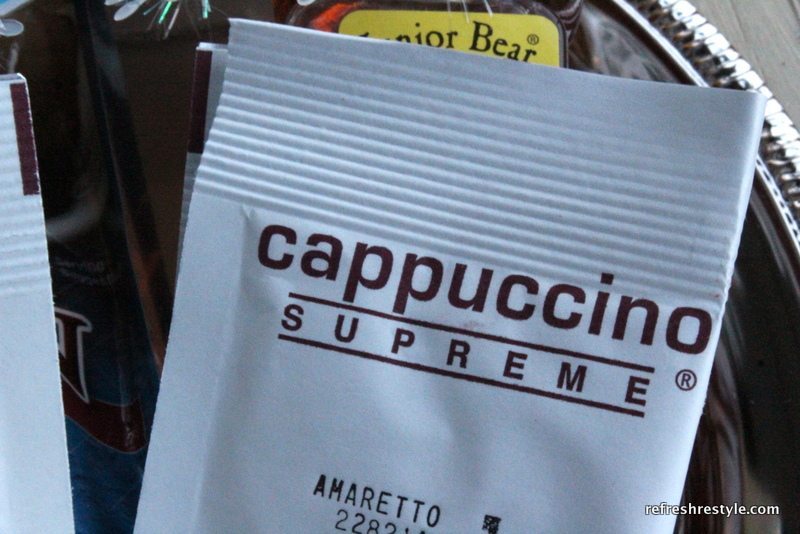 Two cappuccinos per cup, with one left over for me :)…there were 5 in the package…for $1.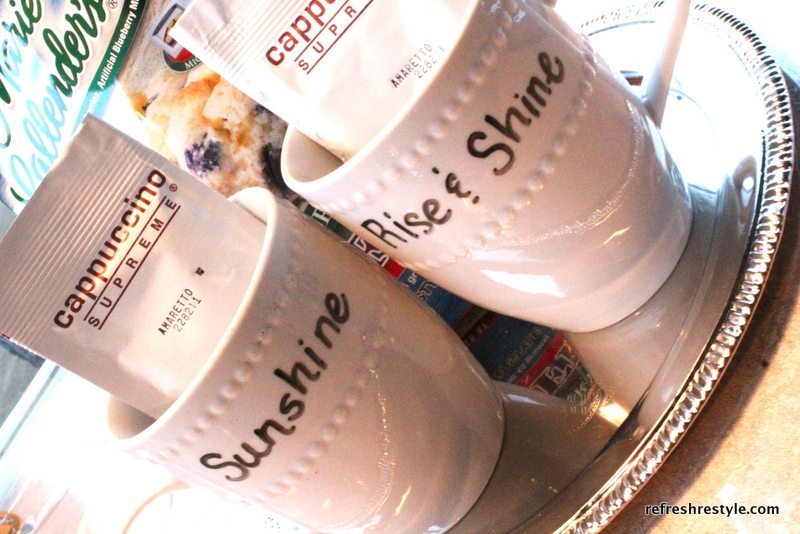 The round silver tray is just right for wrapping with clear wrap.  No edges to tear your paper!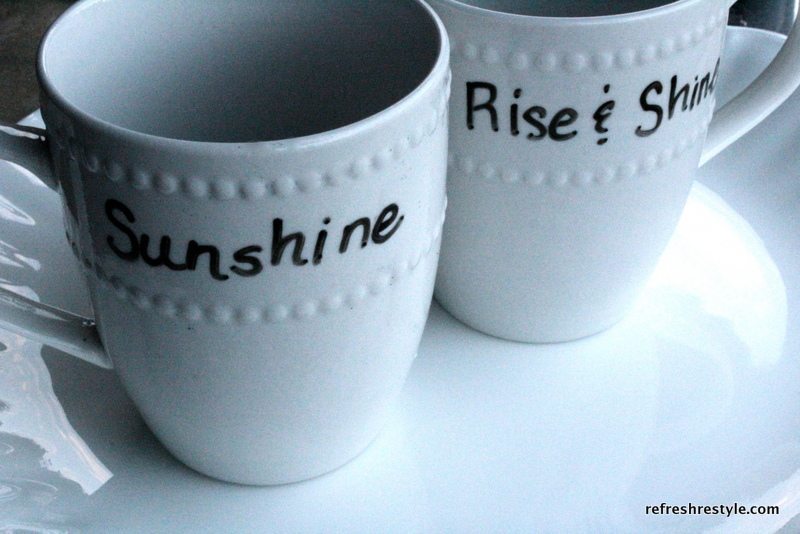 These cute cups didn't need a thing, but I have been wanting to do this, so I did.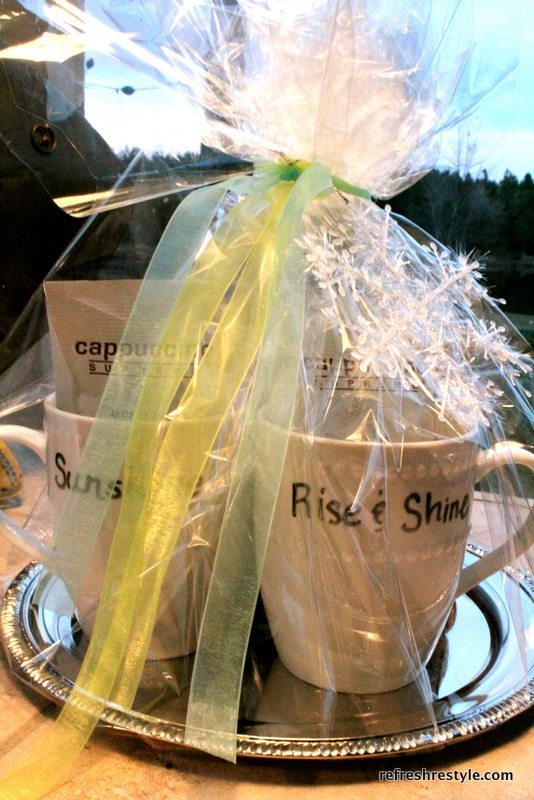 There were lots of ribbon and ornaments to choose from, but I liked these.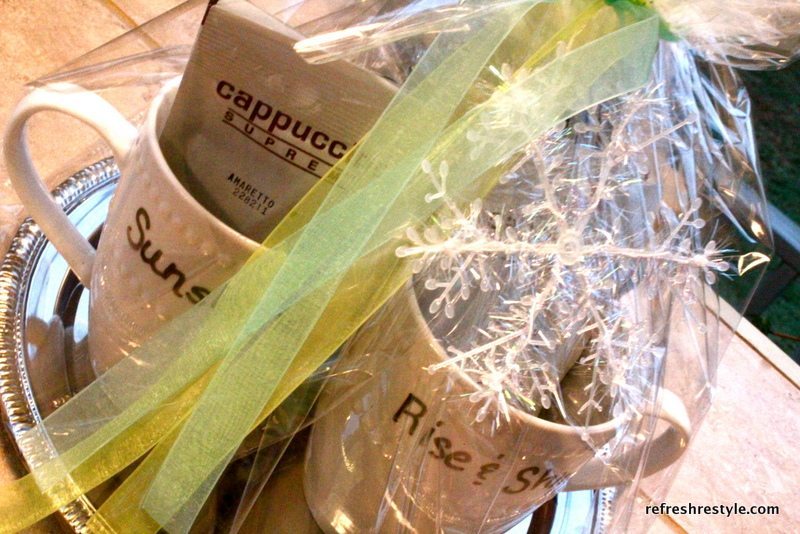 Have you been to Dollar Tree lately?
Sharing: Debbiedoo's and Fox Hollow Cottage, Between Naps on the Porch