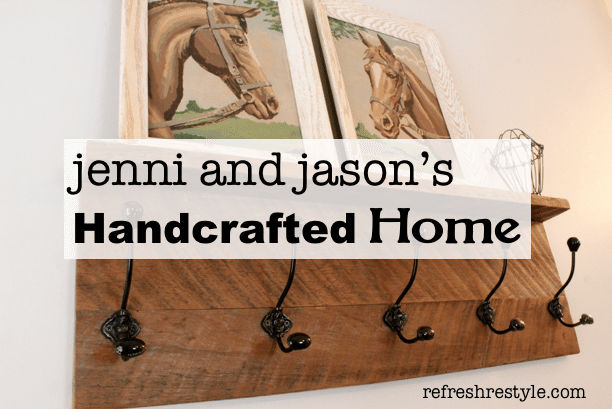 They don't want what everyone else has.
They like originality, they want their home to reflect their personality.
They are my daughter and my son-in-law 🙂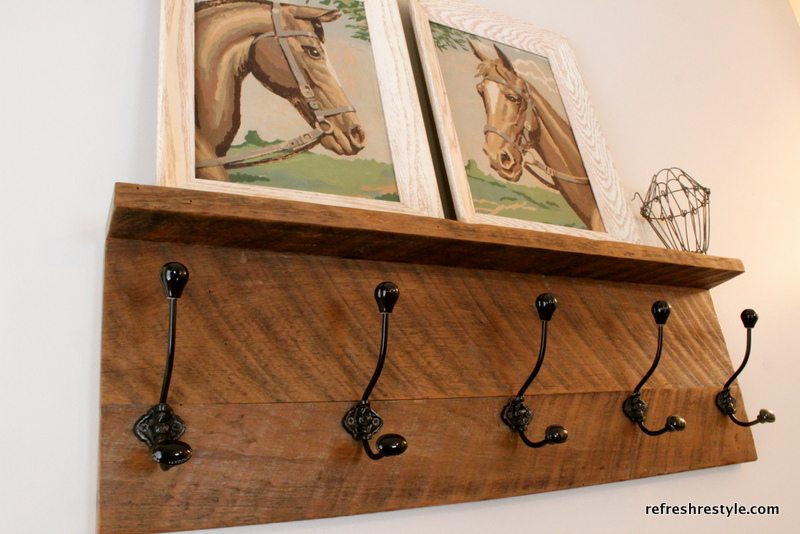 This coat rack was made from barn wood.  Collected by Jenni and Jason and re-imagined into this awesome piece.  Jason likes to tell a story about his experience of collecting the wood.  He lets us know that he was almost killed in this rickety old barn.  We like to think of him as a barn wood hero, narrowly escaping with this awesome stuff.  Thank you Jason 🙂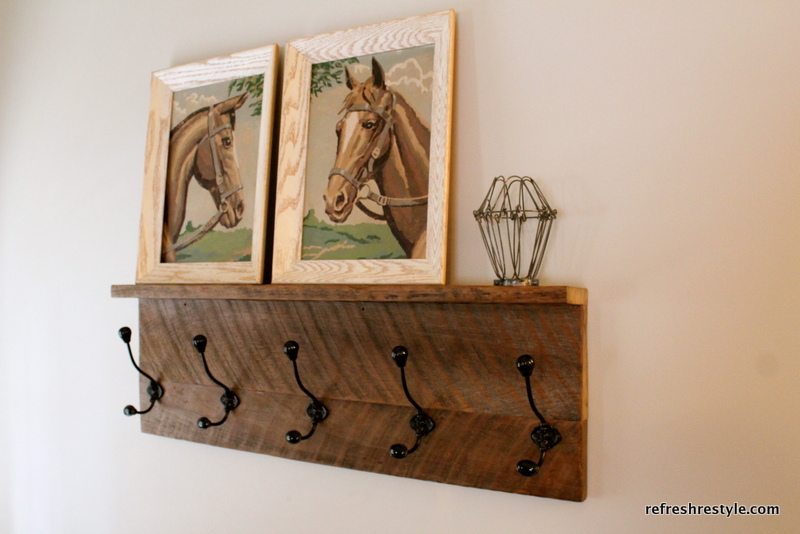 They want originality, but I want those two paint by numbers!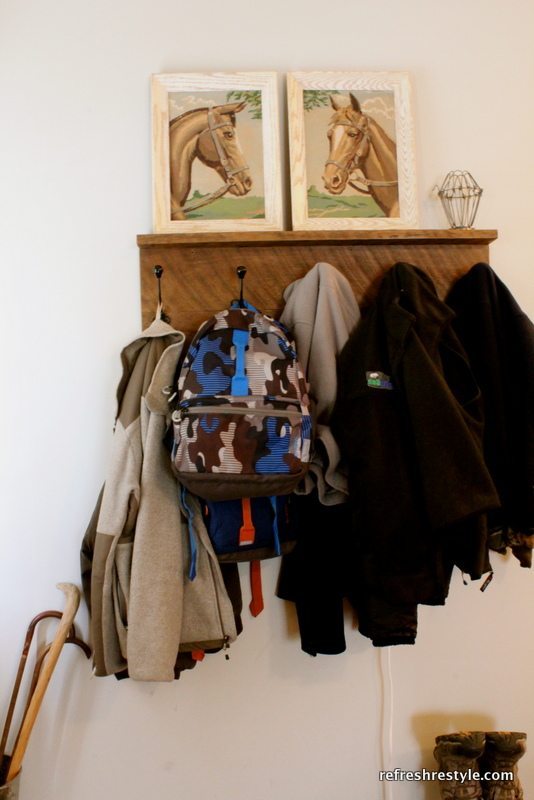 Here it is in action, located near the door, the perfect place for coming and going 🙂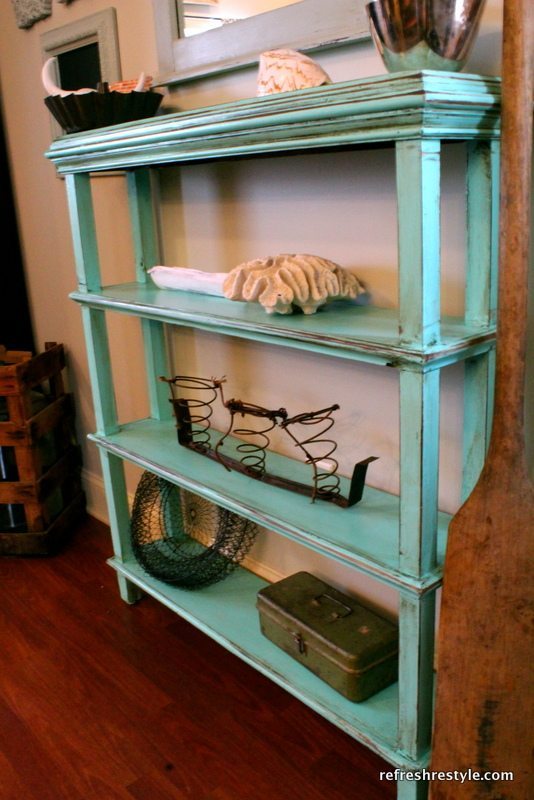 To the left of the coat rack is this awesome entry table that Jenni had me bring her the last time I was there for a visit.  It was at Two Women and A Warehouse, painted by Jelly Side Up.  When she saw it on their FB page, she had me measure it for her.  It fits perfectly in this space.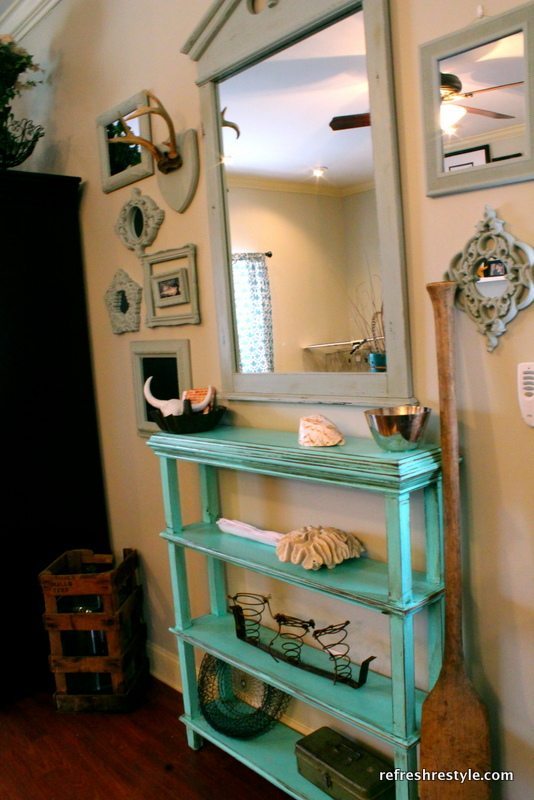 It sits just below a focal wall in the dining room.  All the pieces on the wall were painted by Jenni, she used her homemade chalk paint to coordinate everything.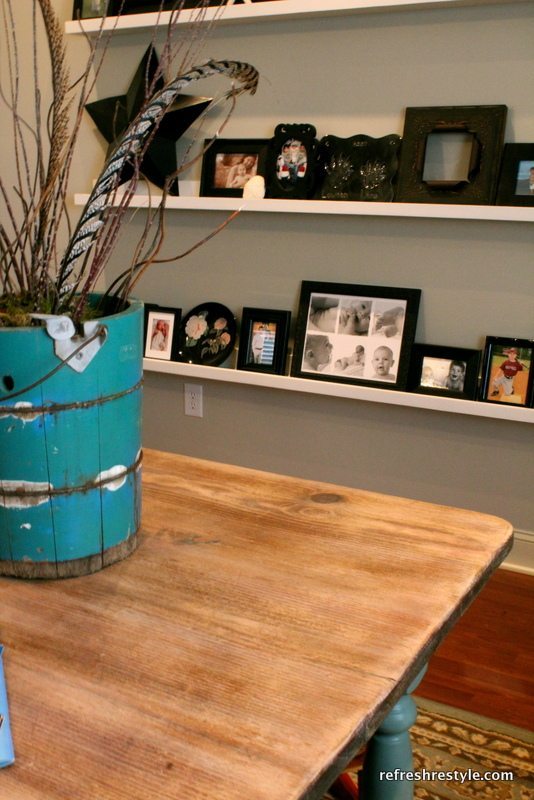 On the opposite wall they used Ana White's $10 Ledge pattern to create a gallery wall.
This was my farm table, it wasn't this pretty when it was at my house.
Jenni painted the bottom duck egg blue and stained the top to create a Restoration Hardware look.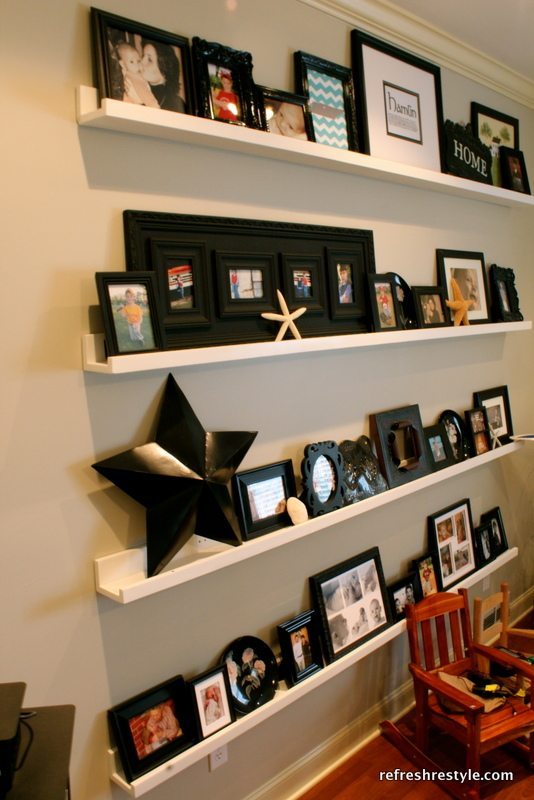 In the kitchen: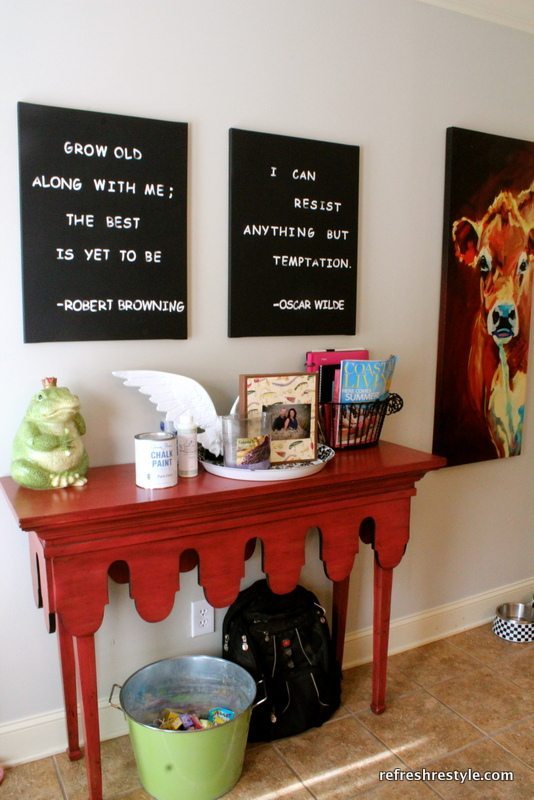 The red table was a gift from Jason, the two quote signs a gift from me and the cow is from Antique Farmhouse~one of our favorite places 🙂
I spy another project in the works= chalk paint and MMS bonding primer!  I can't wait to see what she comes up with.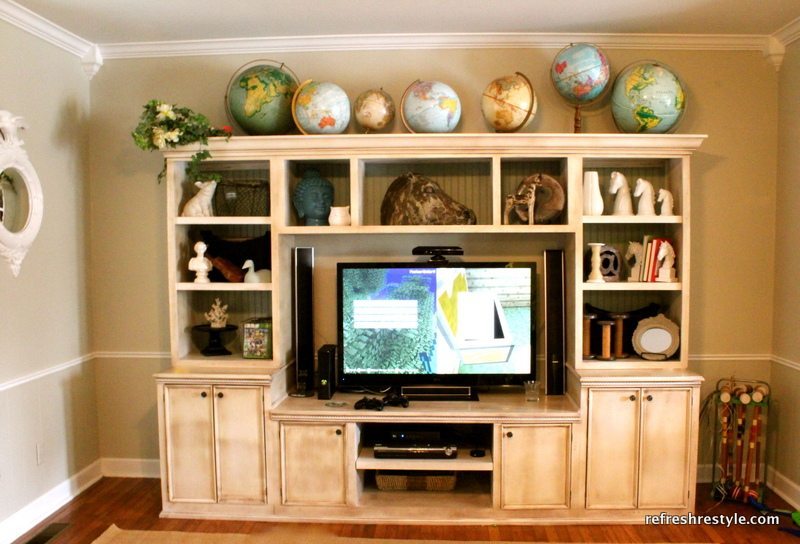 Here's another labor of love.  They built and painted this huge wall unit!  
(another Ana White pattern)
Jenni and I love to shop together, I think we were together when 99% of the items here were bought.
Just like me, she loves spray paint and 99% of them have been spray painted 😉
I wish you could see this piece in person, it's huge!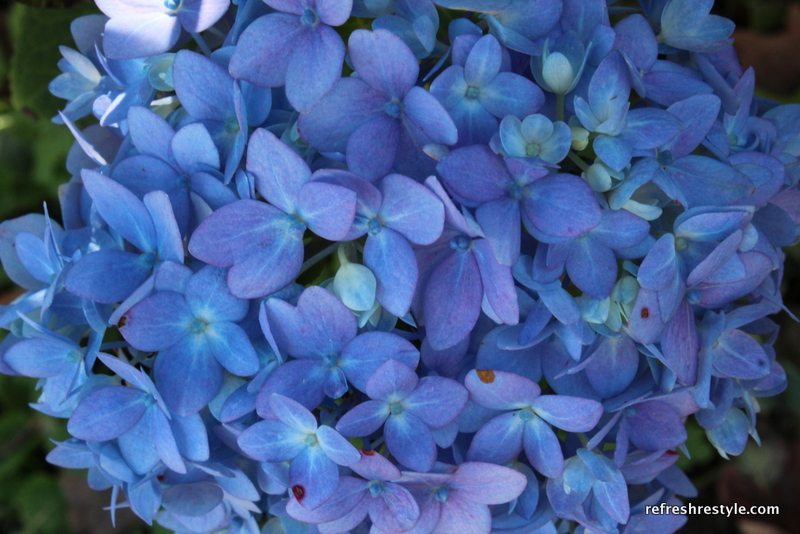 Just like her Mama, she loves hydrangeas.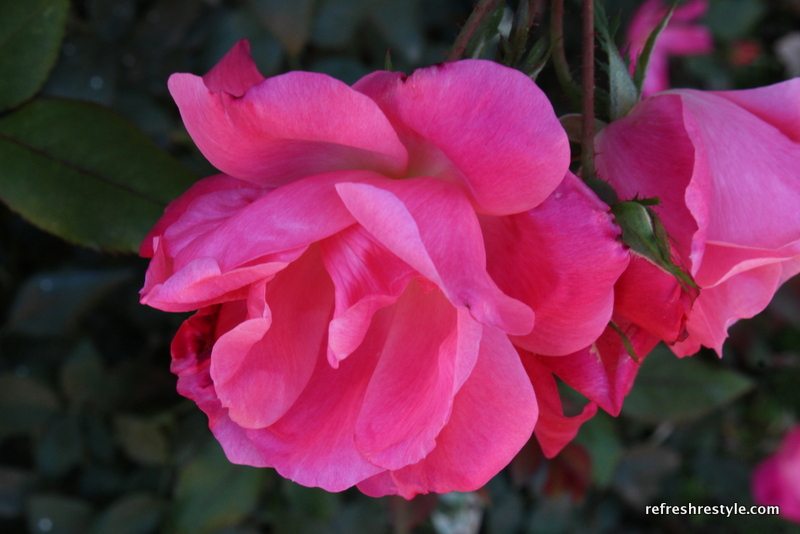 and knock-out roses 🙂 
We have so much in common and I love everything they've created.
 Jenni and Jason are a wonderful DIY team and these two are great helpers!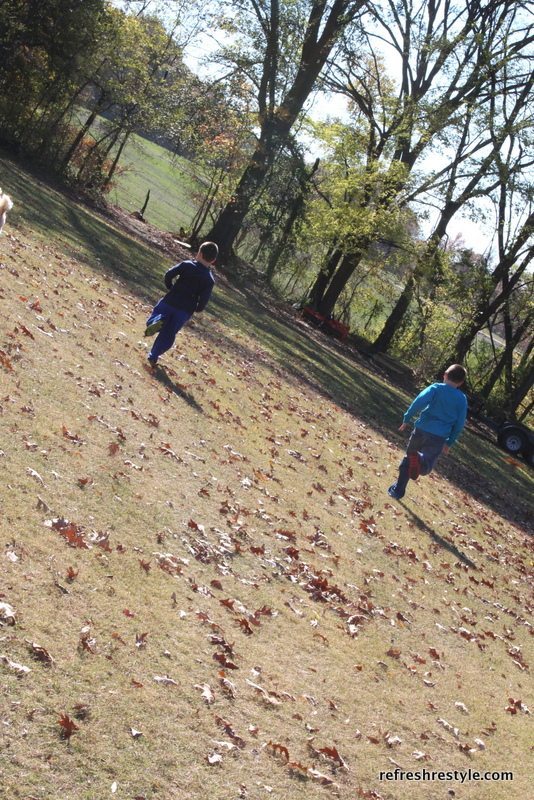 What have you been creating?
be.refreshed.
Sharing: Miss Mustard Seed, Debbiedoo's  and Fox Hollow Cottage Pinterest Party