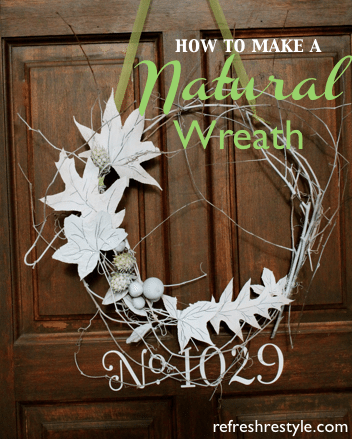 A Wintery White Wreath
You will need:
Vines, Twigs from your yard
Florist Wire
Dried Leaves
A Sharpie
Flat White Spray Paint
Seed Pods
I gathered my vines and twigs and removed all  the leaves.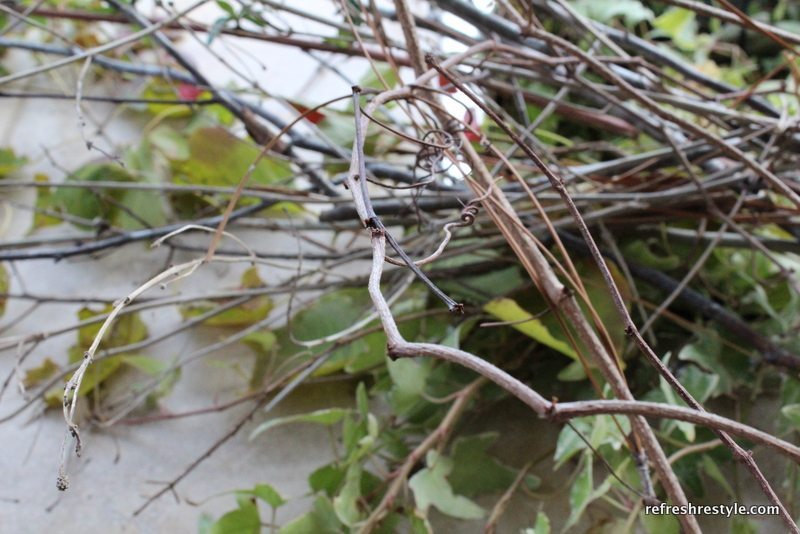 My grandsons picked up fallen leaves and I placed them between the pages of a magazine until they were dry.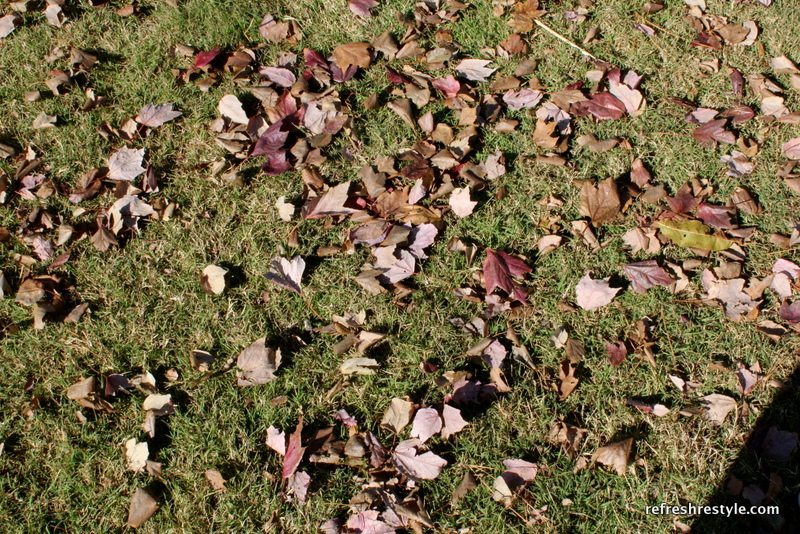 I wrapped the vines in a circle and added wire in several places to hold everything together.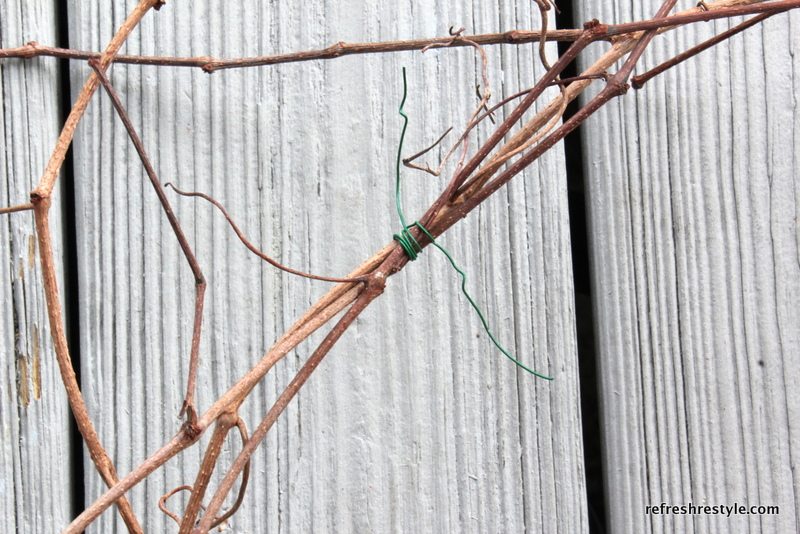 After my circle was complete I used hot glue to attached the leaves. I added some artificial seed pods too.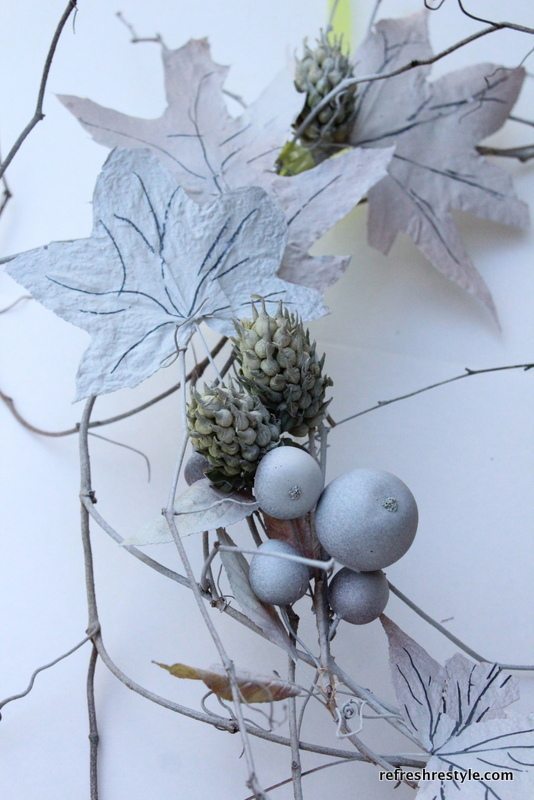 After hot glueing everything, I spray painted the whole thing with flat white.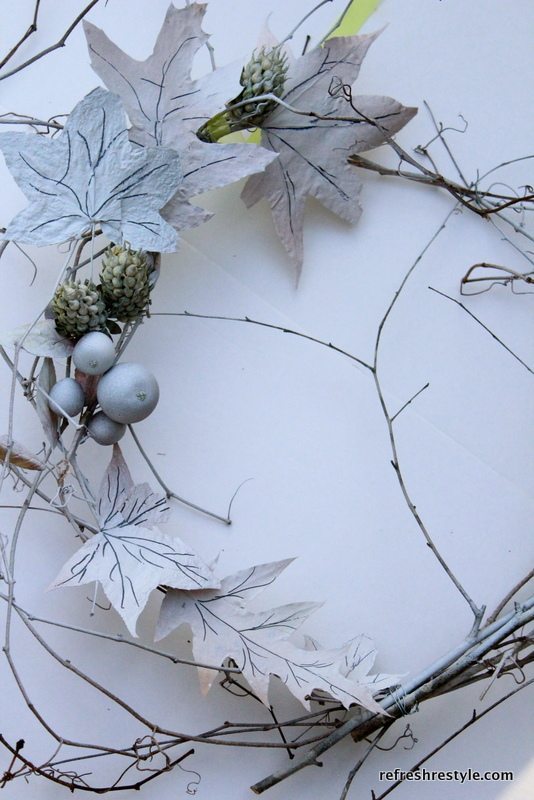 I used a black sharpie to draw the veins back.  As you can see, I didn't want the spray to be solid, I left some areas natural.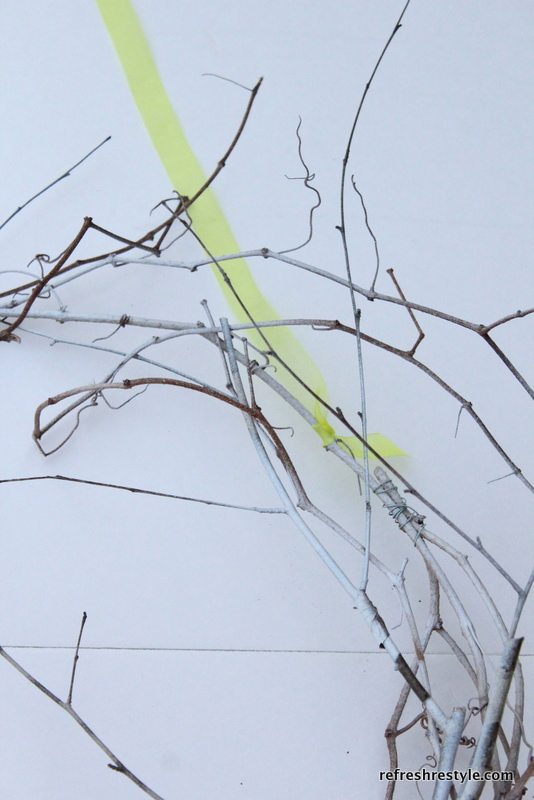 I used some of my Dollar Tree ribbon to hang it with.  I just tied a knot on each side.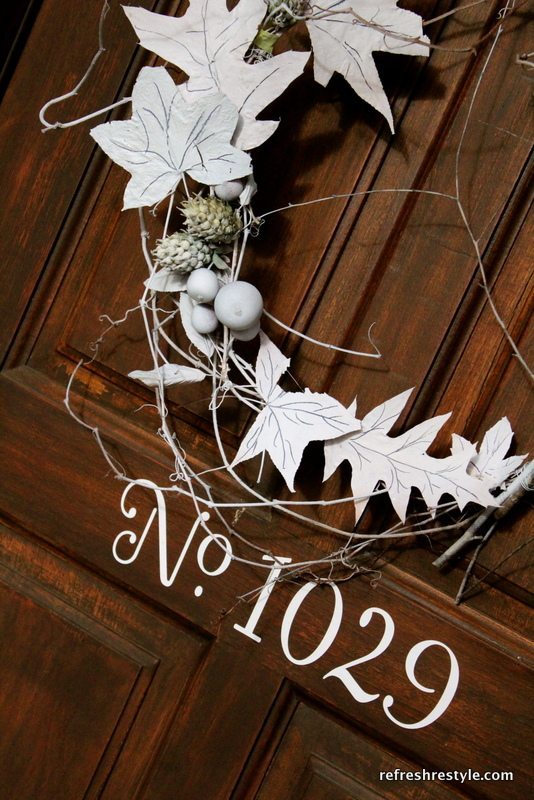 I like the contrast on the brown door.
I was inspired by Martha on the this project.  I didn't buy anything, I used what I already had for this wreath.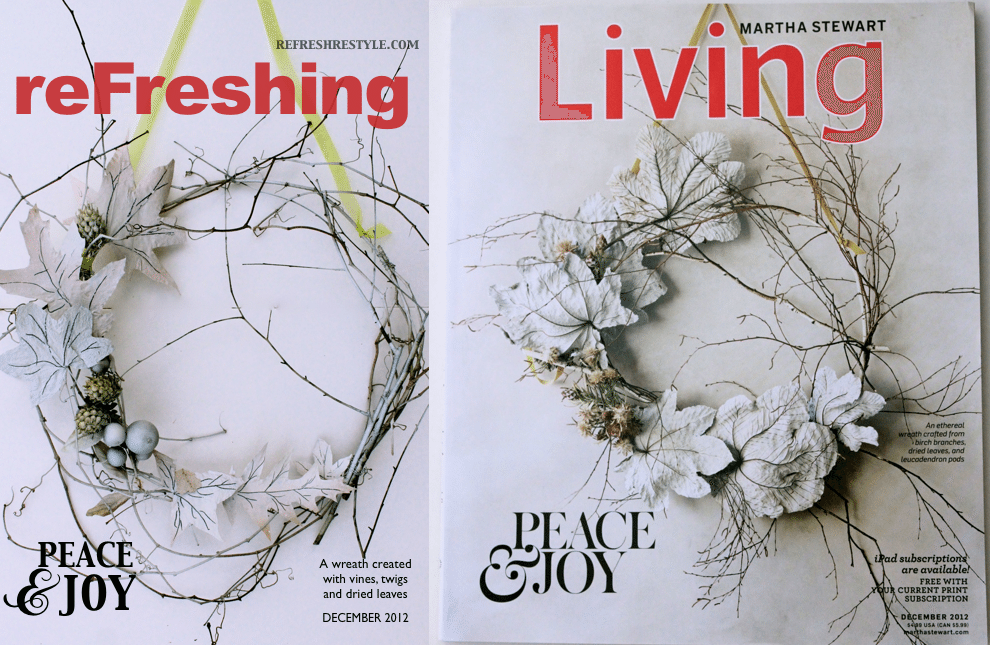 When you scan through your magazines, think about the supplies that you have and recreate things you love.
It's a good thing~as Martha would say 😉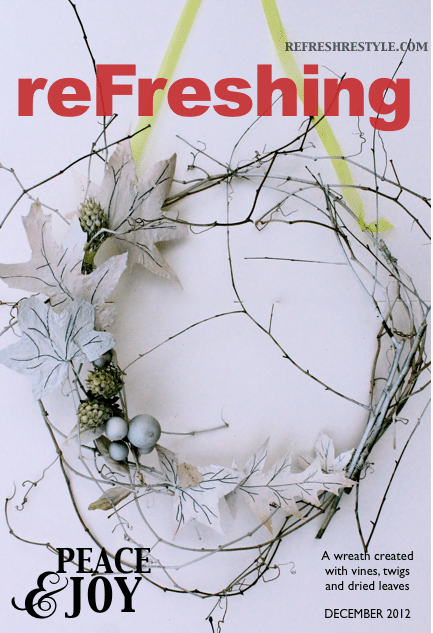 I will be joining the Copy Cat fun at Debbiedoo's on Dec.10th~get busy with your copy cat 🙂
be.refreshed
Sharing: Between Naps on the Porch, Savvy Southern Style, Nesting Place