Just in case you still need a little something on the table.
I put together a few things that I've used at Thanksgiving and Christmas on my table.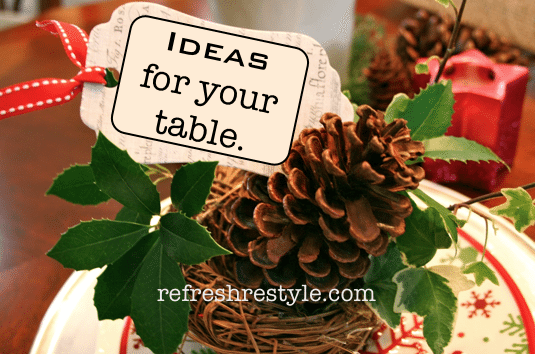 A pretty table does not have to cost a fortune.
Decorating with nature is inexpensive and beautiful.
I used a book page flower, coffee beans and dried hydrangeas for this setting.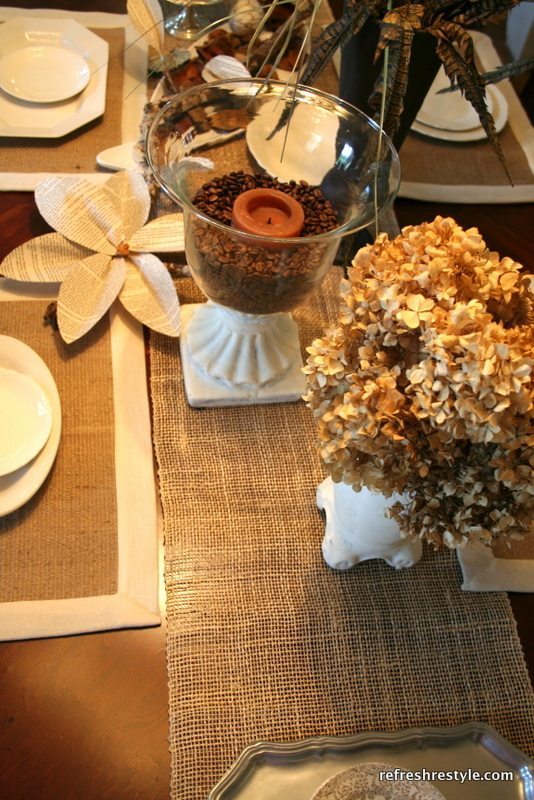 Dessert dishes with floral tape hold the roses, ivy and candle in place for this arrangement.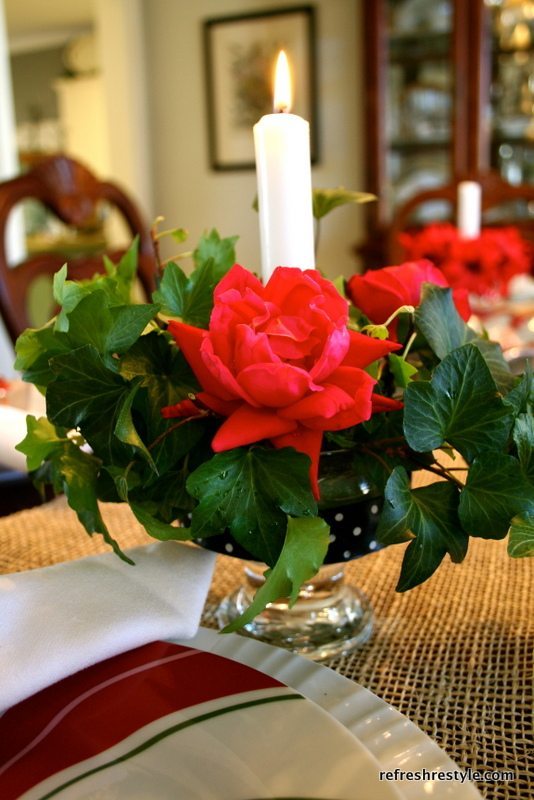 Once the roses and ivy are gone, you can just add artificial flowers. This was a string of poinsettias that I just seperated and placed in the dessert cups.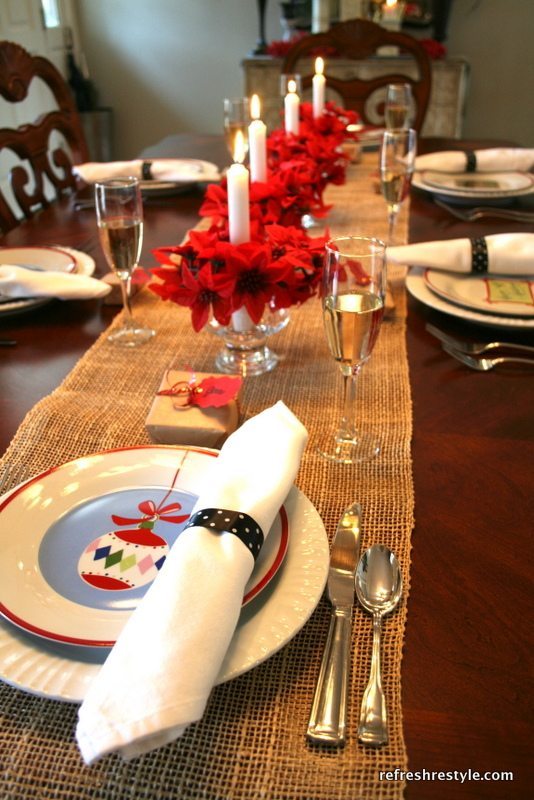 A bird nest and a paper leaf from Dollar Tree were used here.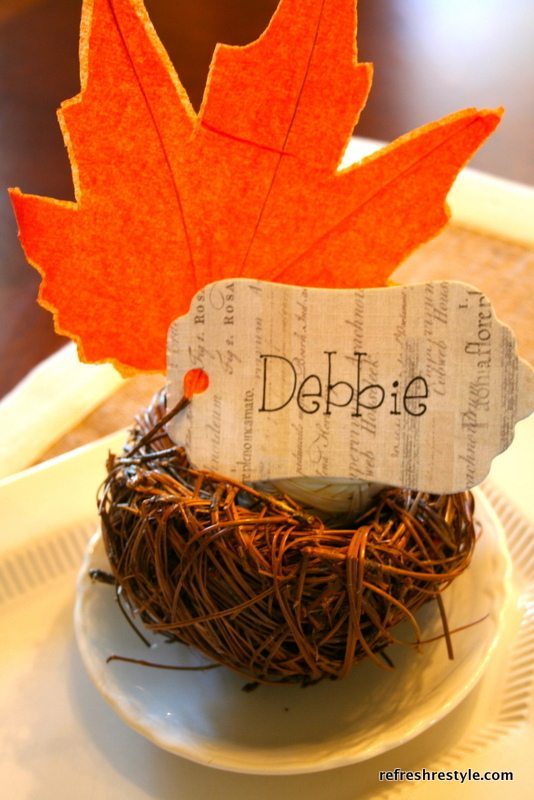 Change out the leaf for a pinecone and ivy and you're ready for Christmas.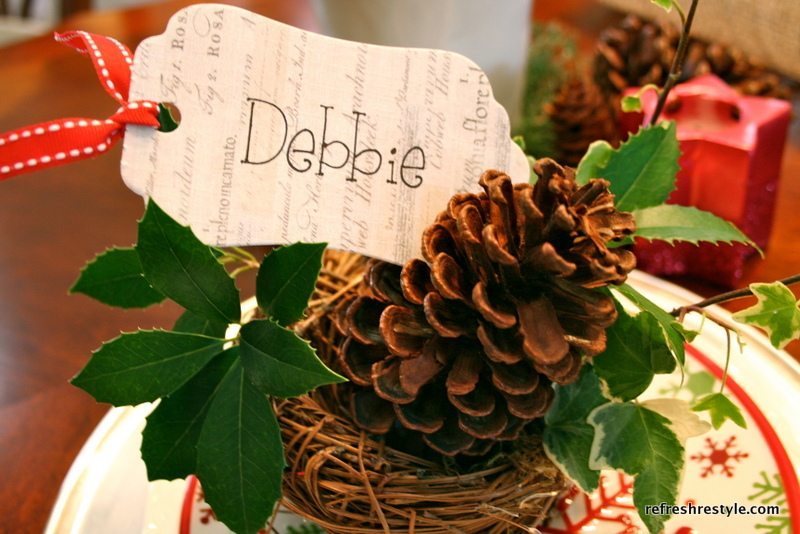 Two wine corks glued together hold the place card.  Acorns attached to a ribbon tied around your silverware and feathers on the charger.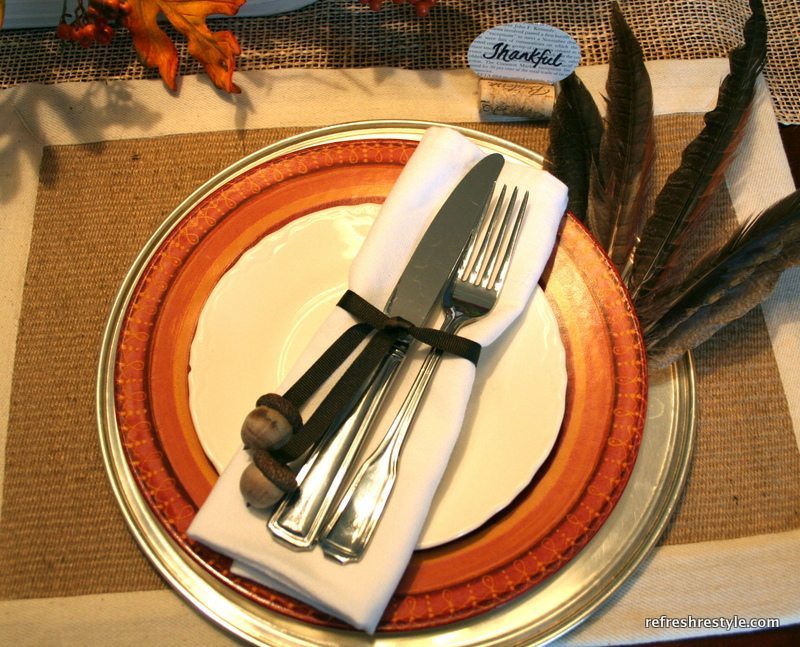 Use a blanket as a tablecloth and left over tiles as food markers.
How do you set your table?
I hope you have a wonderful Thanksgiving!
Sharing:  Savvy Southern Style