DIY Glitter Christmas Ornaments
Perfect for your Christmas tree or for gift giving!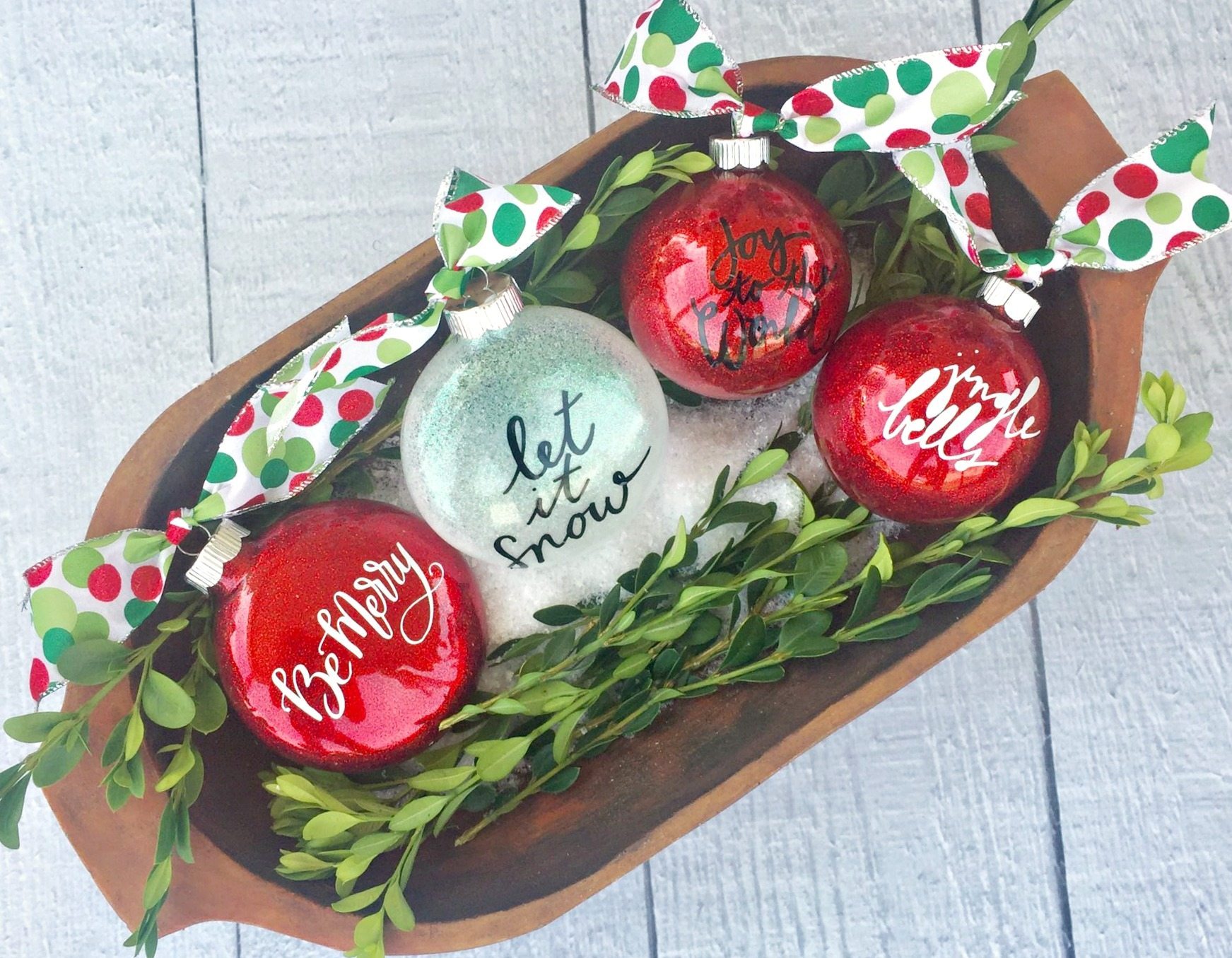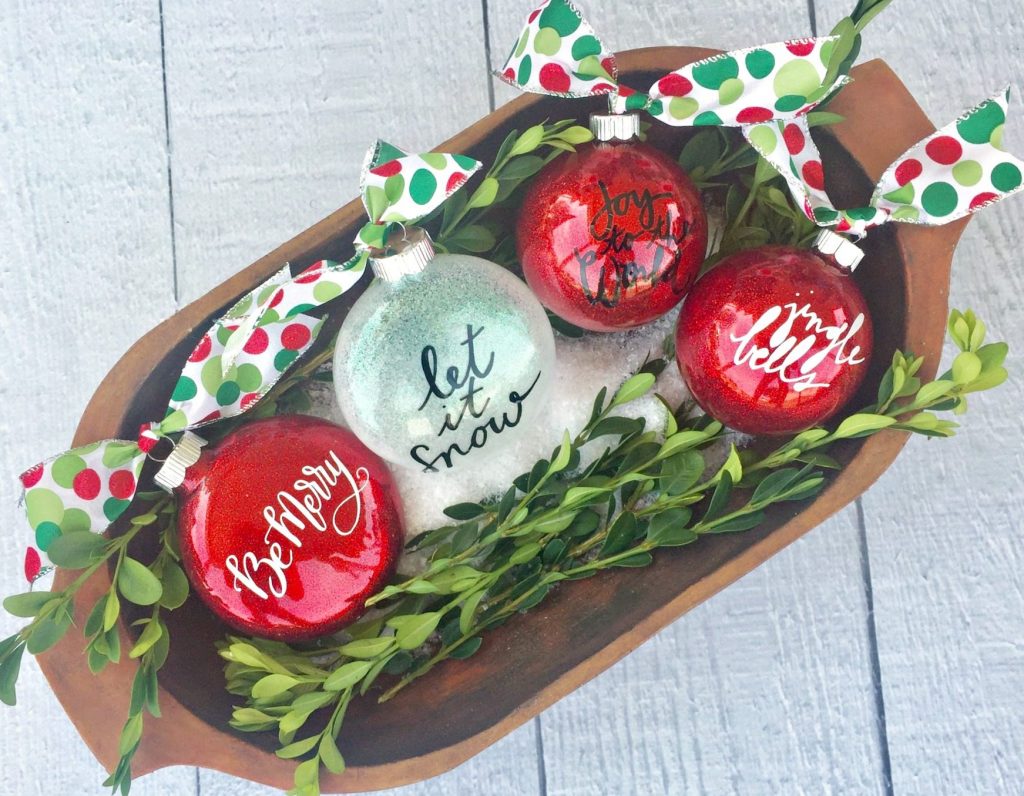 This was a really fun vinyl Christmas project…fun, easy, and inexpensive.  I could not be happier with the way they turned out.  I do love me some glitter, but it's so messy, not with these jewels…the glitter is on the inside of the balls and not sprinkled all over your floors – Jenni (DIY Vinyl Contributor)
Supplies:
Steps:
Remove the tops from all the Christmas ornaments.  After removing the tops, squirt the Quick Shine Floor Finish into the Christmas balls and swirl around to coat the inside and pour the excess out into a cup.  Fold a piece of paper into a funnel, insert in the Christmas ball and pour a few tablespoons of glitter in and swirl around to coat the inside of the ball.  Once its coated with a layer of glitter pour the excess out and reinsert the hangers on the Christmas ornaments.  Continue this process until you have all of your ornaments are filled with glitter.
Now its time to cut your vinyl.  I found some free cut files at Craft Bundles for these ornaments…Be Merry and Let It Snow, Jingle Bells, and Joy To The World to use in decorating the Vinyl Glitter Christmas Ornaments which I cut using my Cricut Explore Air 2.  After cutting your vinyl, use your scissors and weeding tool to remove the excess vinyl.  After the excess vinyl is removed place the transfer tape over the image that you want to transfer to your Christmas Balls and use the squeegee to transfer the image to the transfer tape.  Place the transfer tape with your image on your glittered Christmas ornaments and again use your squeegee to rub over the image to transfer it to the Christmas ball.  After you have squeegeed the image, slowly peel back the transfer tape making sure your image transfers to your ornament.  Now you can add your fun Christmas ribbon to the hangers on the Christmas ornaments.
These Christmas ornaments will look so great sparkling from your Christmas tree branches or just lying around your house for some extra decoration.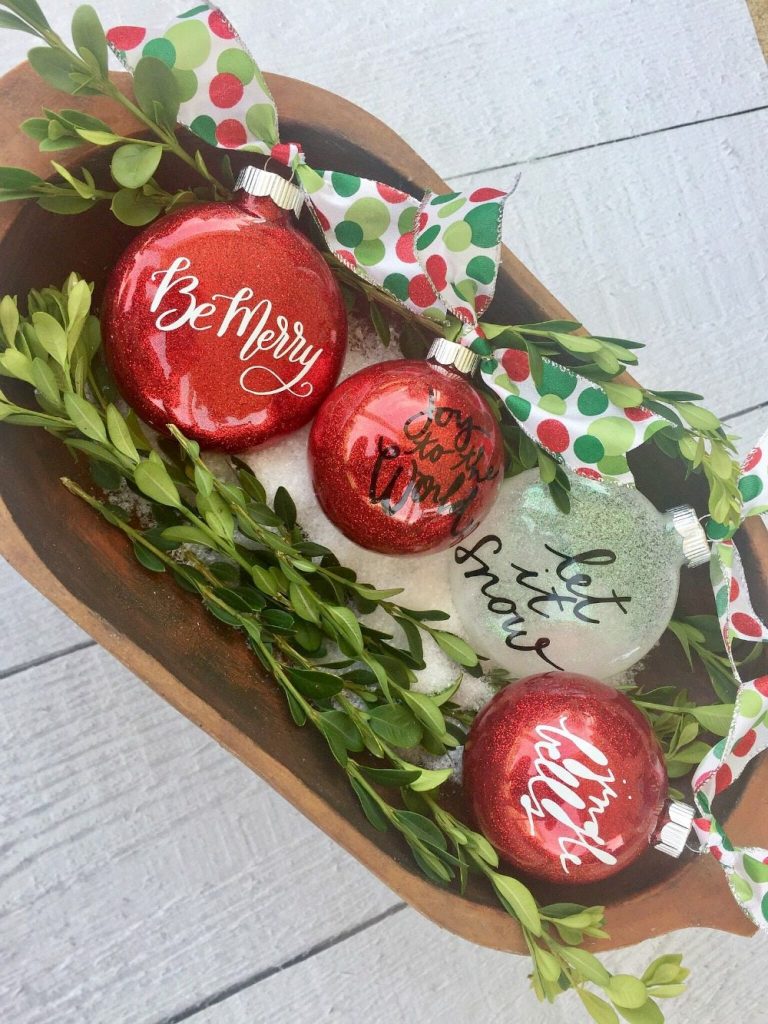 Steps in photos: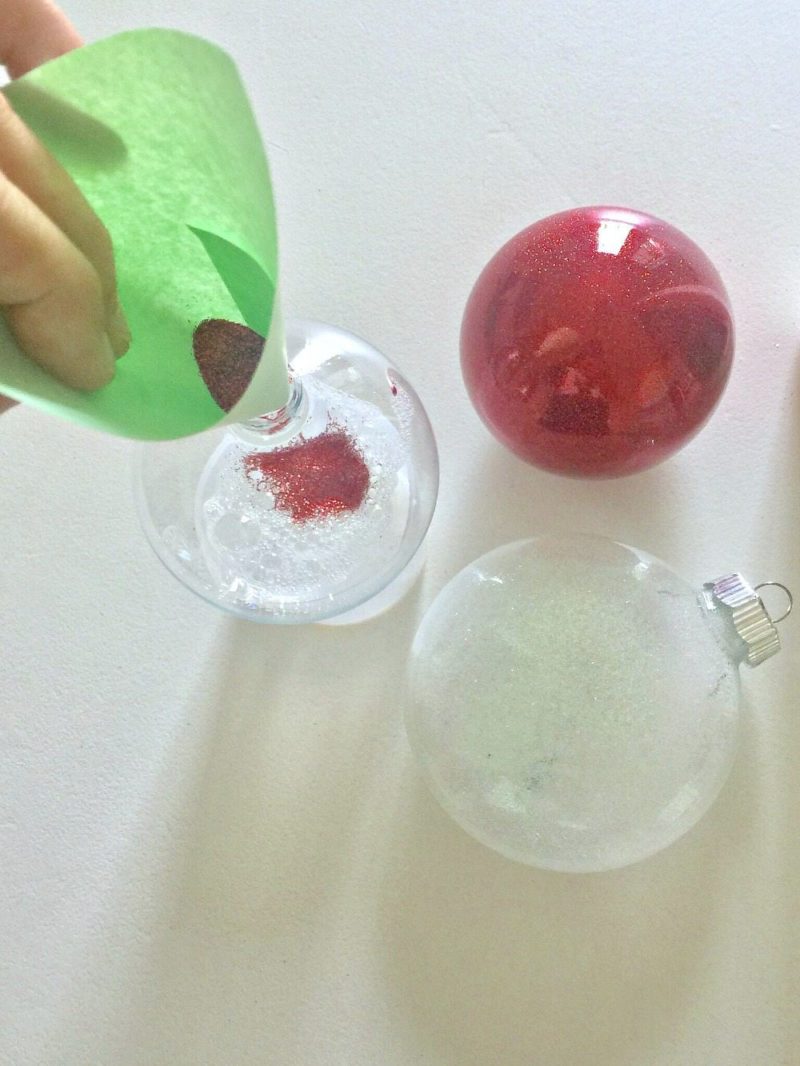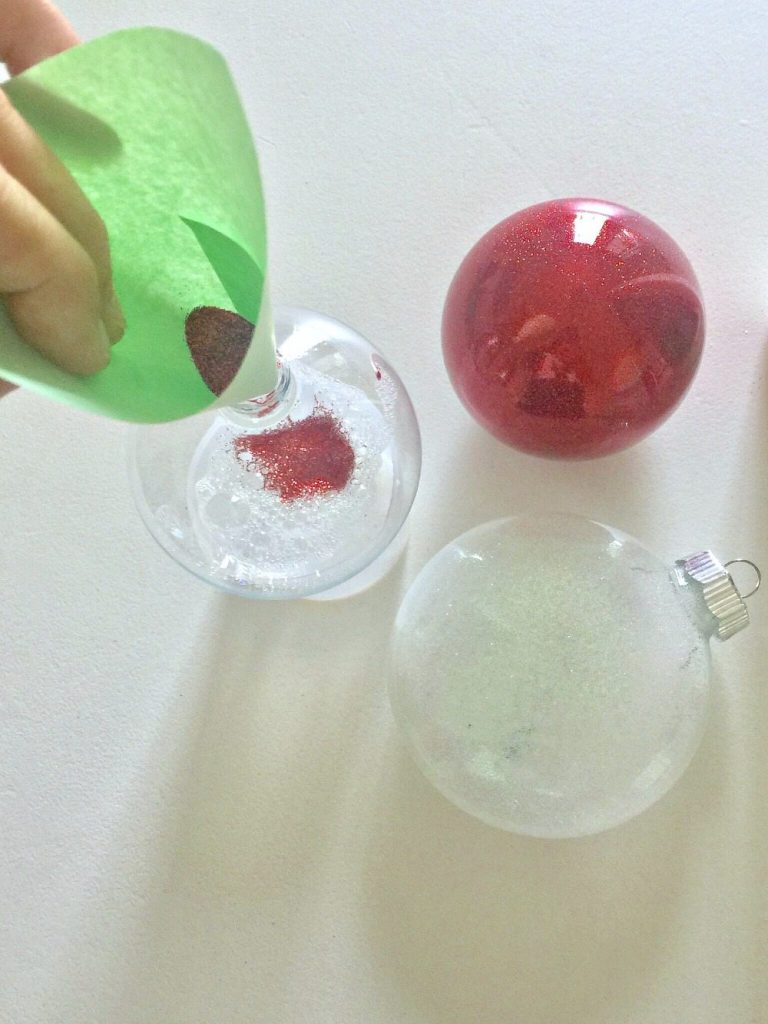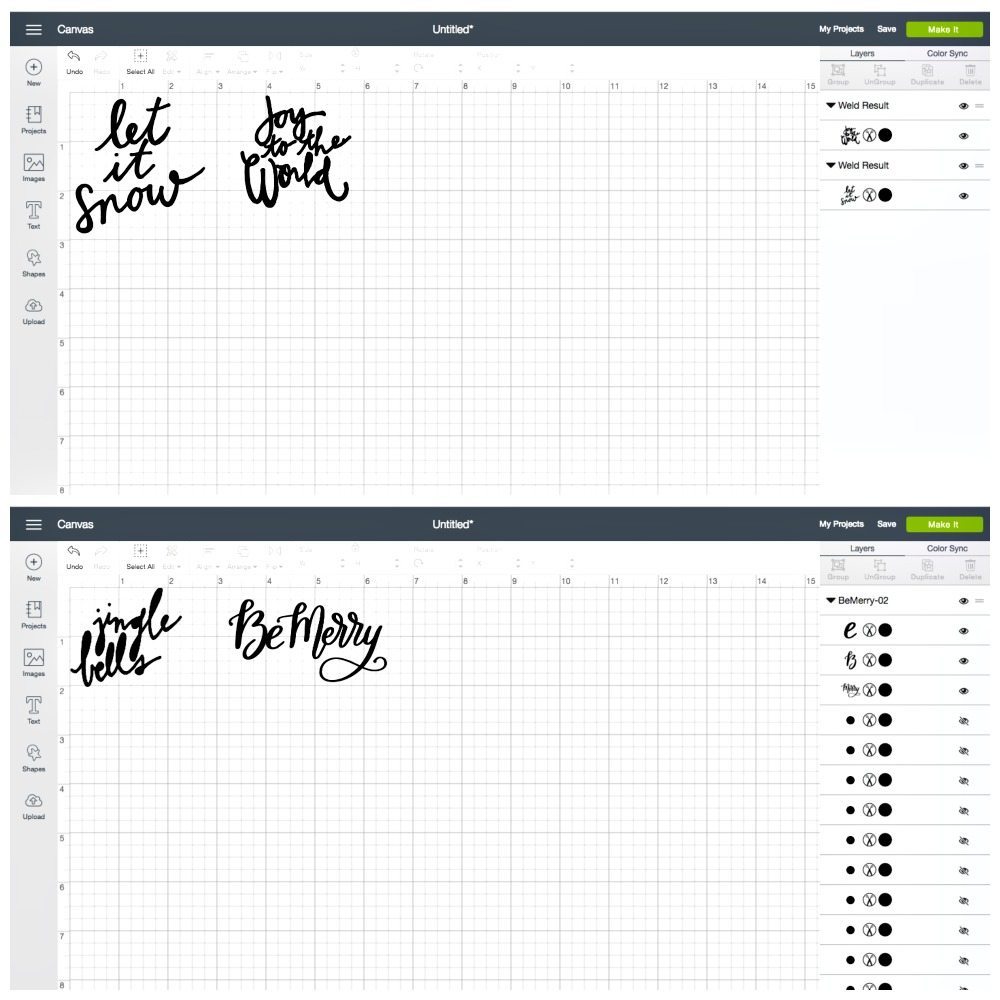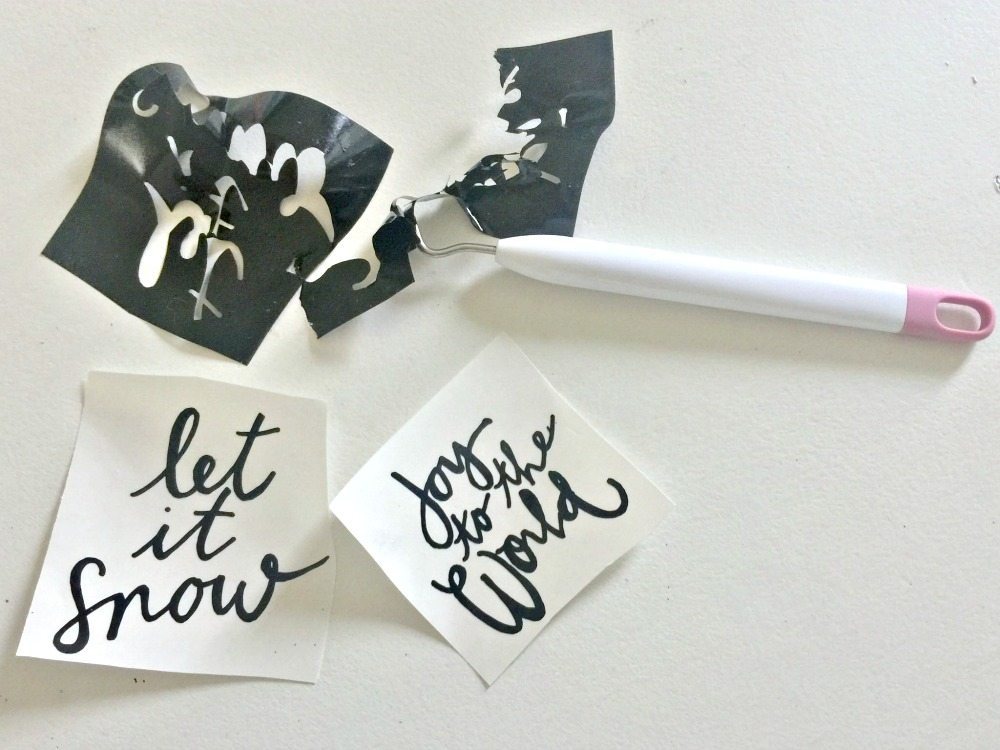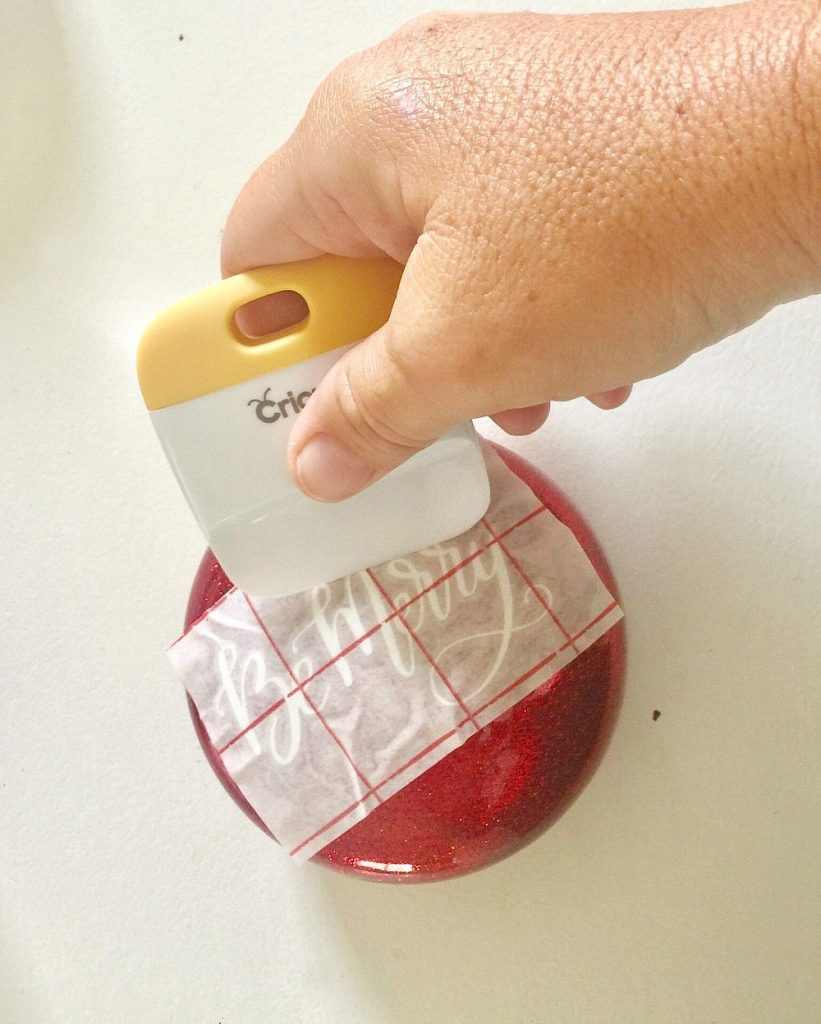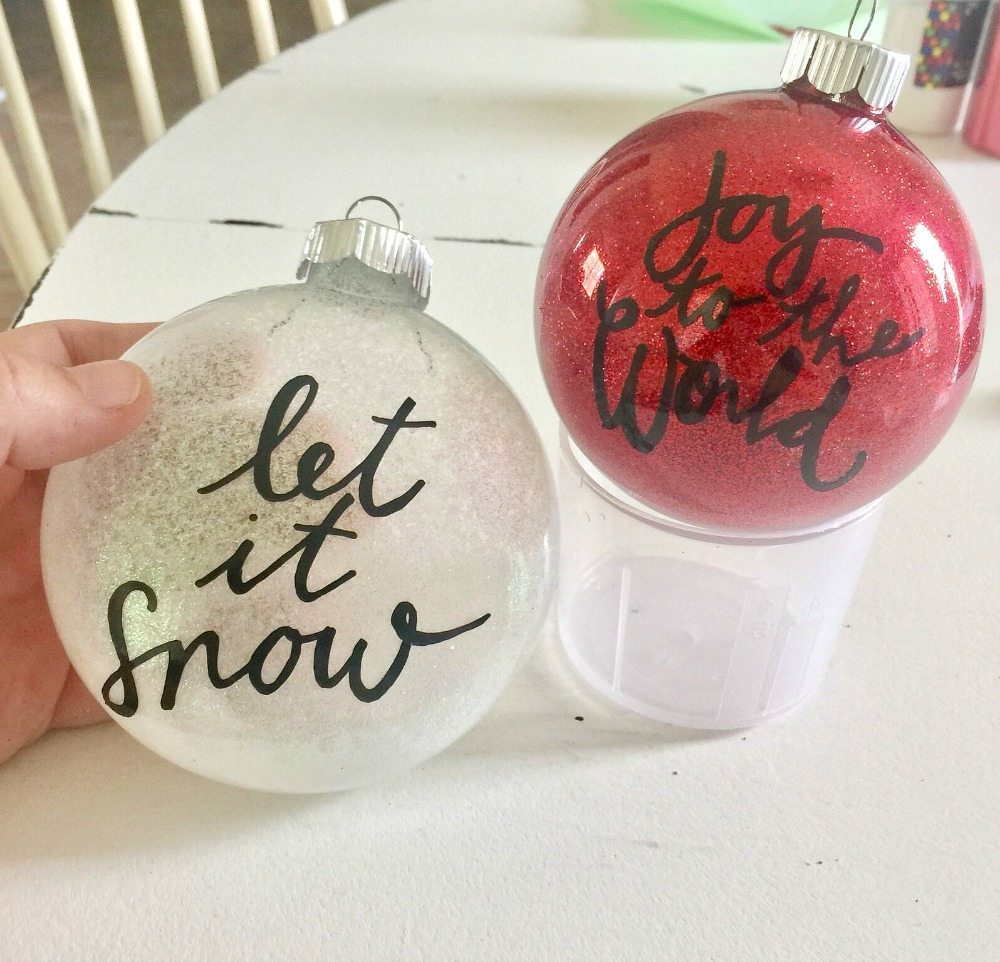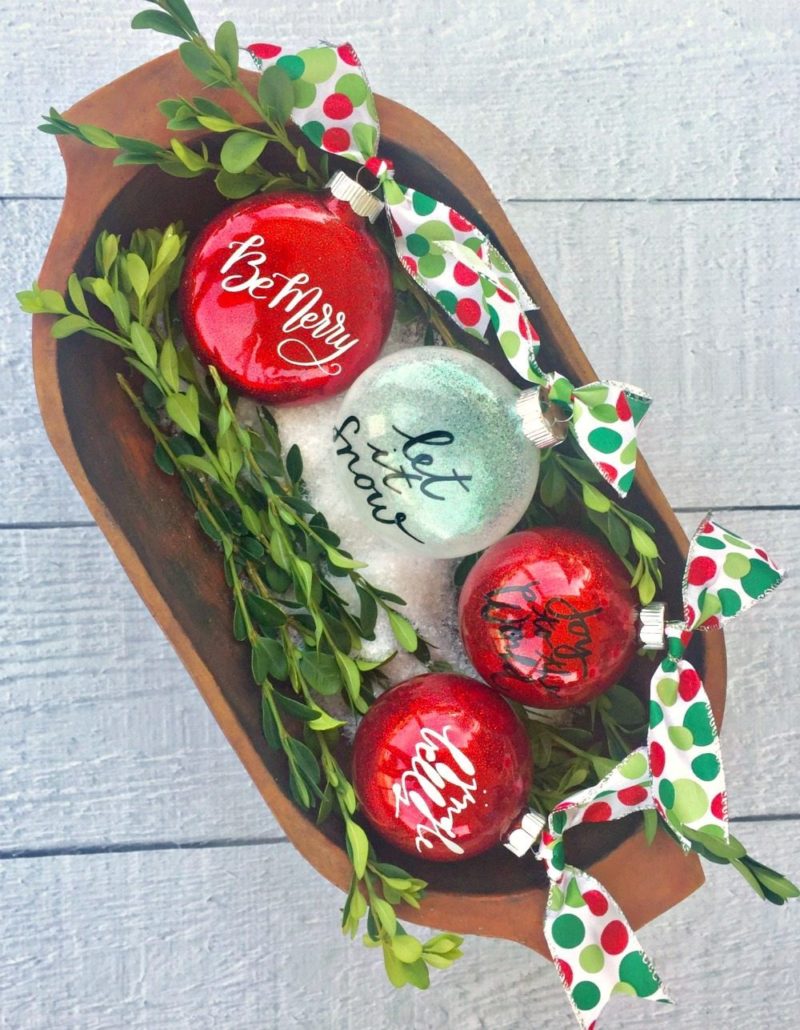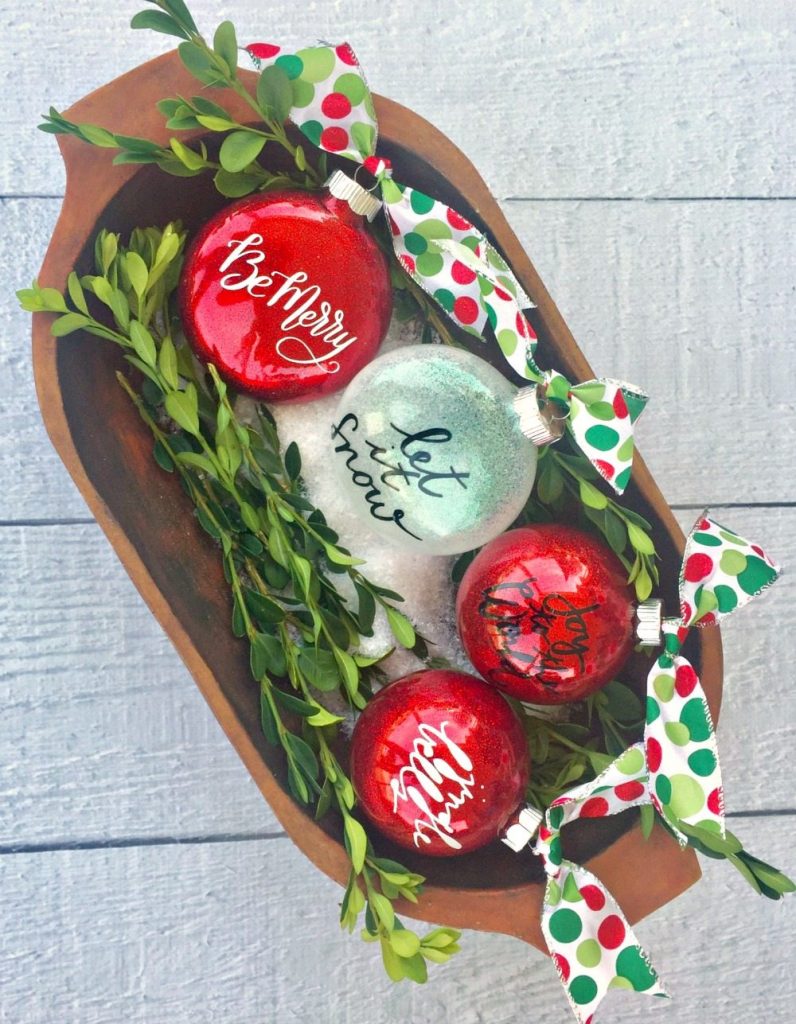 Pin it and share it: