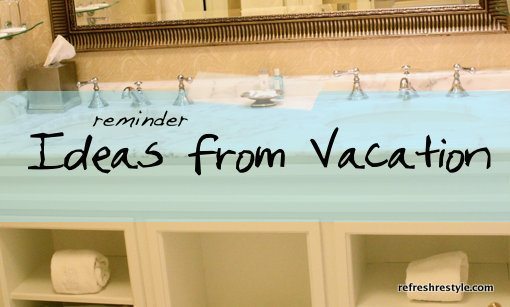 After Haven, I drove to Amelia Island to meet Barry (Mr reFresh), for a mini vacation.
I don't know about you, but my DIY brain never takes a vacation.  Here are 3 ideas that I noticed as soon as I got there!
No matter where I go or what I'm doing, I have DIY on my mind.  How can I copy that and make it cheaper, how is that constructed, can we do that?
#1 Bathroom Vanity Makeover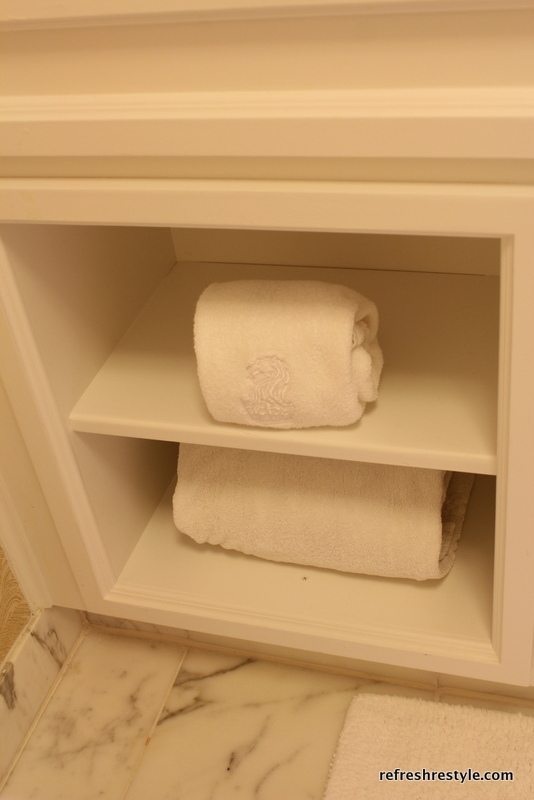 When I looked in the bathroom, I did a double take.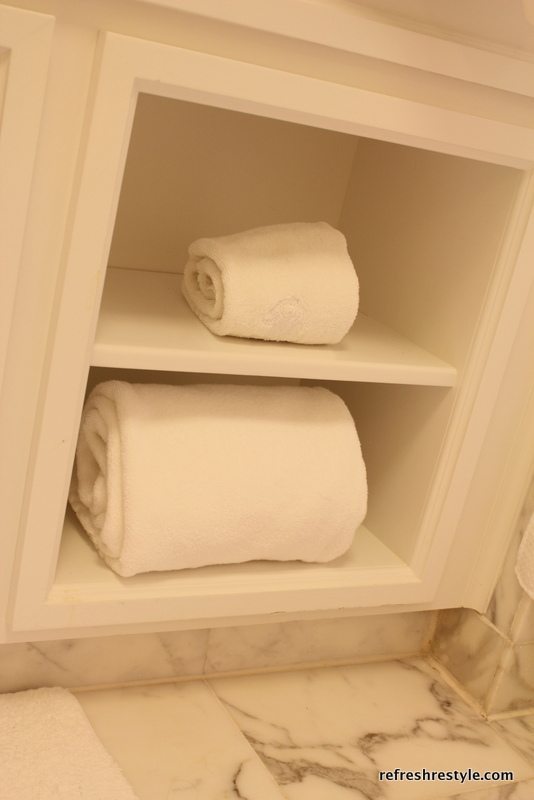 If our vanity needed a makeover we could do this.  Remove the doors, add wood for shelves, trim it out.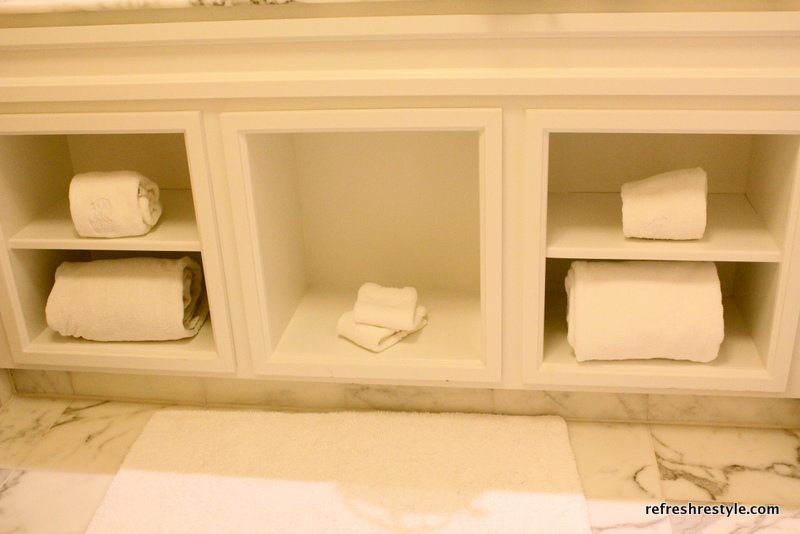 This is a great idea, no matter how many doors your vanity has.  You could do this 🙂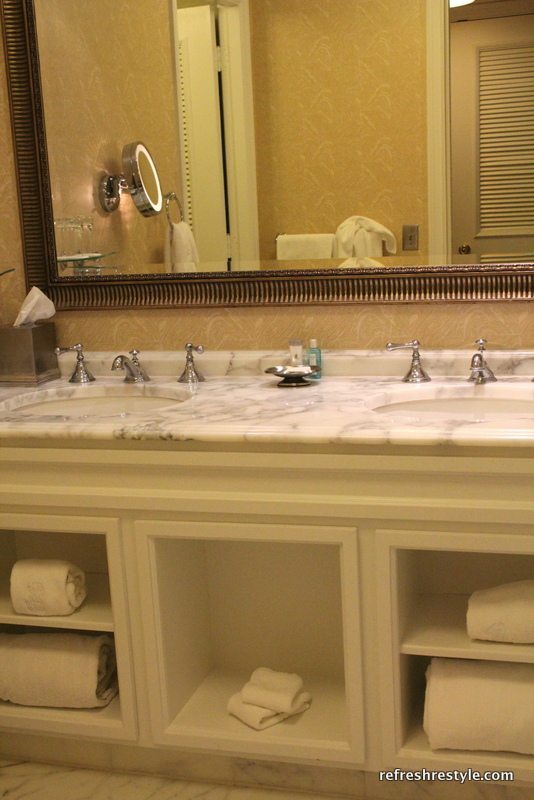 Add baskets, buckets for storage or just do what they did.
# 2 DIY Coffee Bar in your bedroom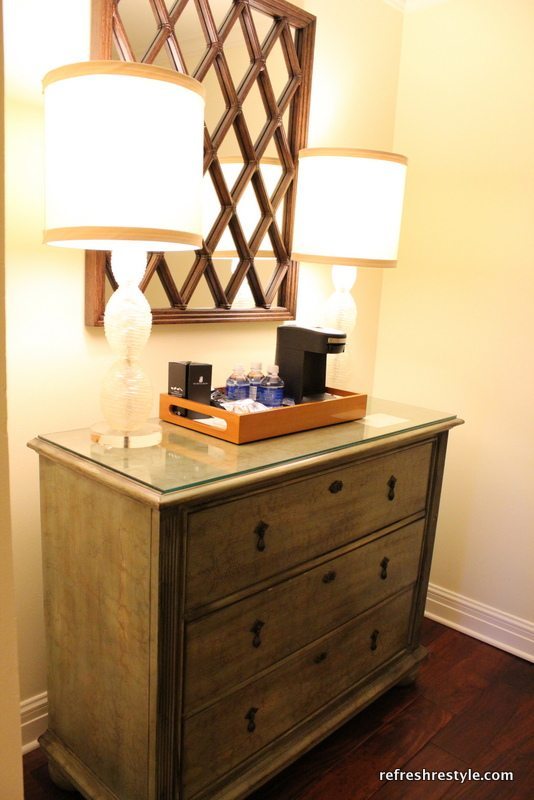 What a luxury to have a mini coffee bar in your bedroom or guest room.  A one cup coffee maker, bottled water and a tray filled with everything that you need.  Inexpensive treat for you or your guest 🙂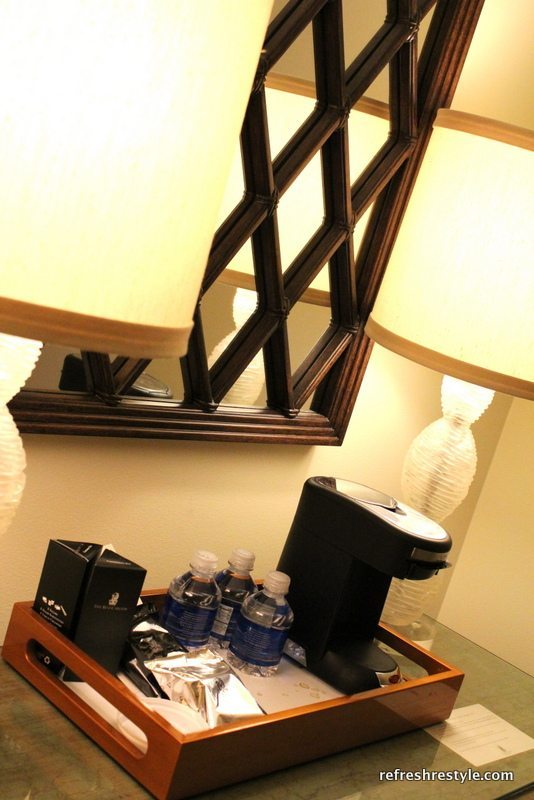 Not only was the coffee bar a great idea, the dresser had an awesome paint treatment that you could copy too!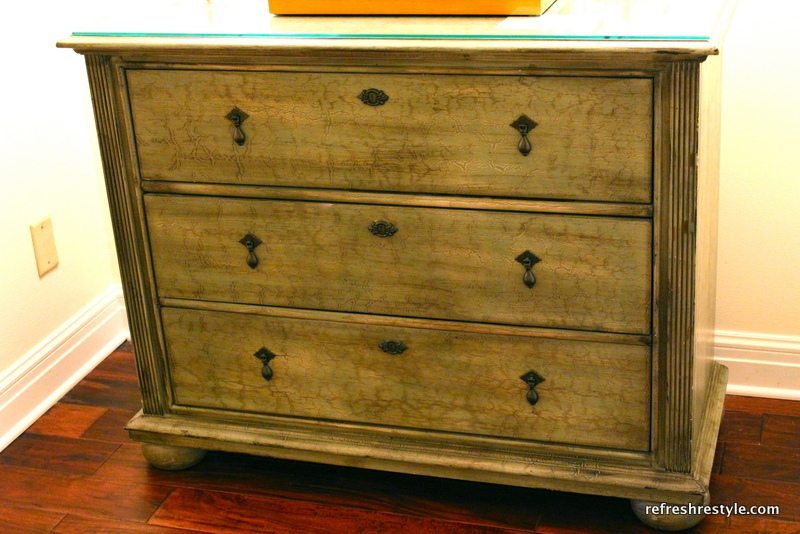 It looks like a two color crackle finish and guess who is going to have a crackle treatment option for her paint??
Miss Mustard Seed 🙂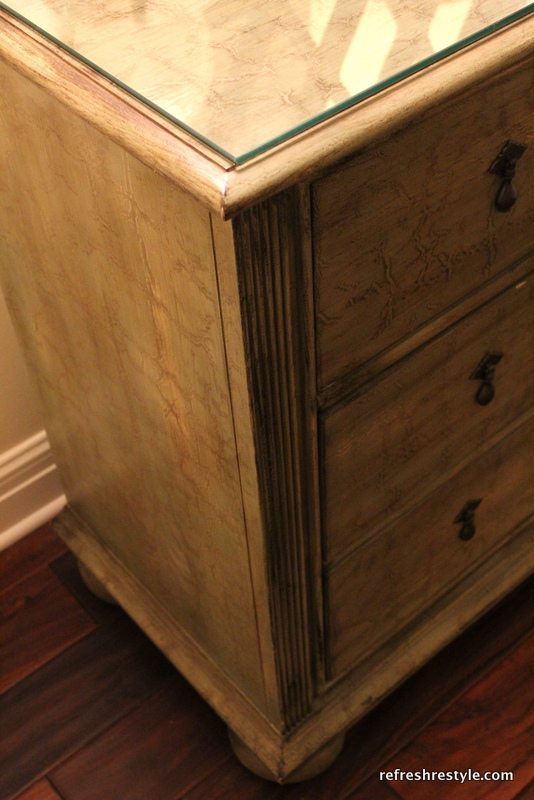 To reproduce this, I would paint the base coat, apply crackle medium and then paint the top coat.  Let it crackle and wax with clear and dark wax.
#3 DIY Flowers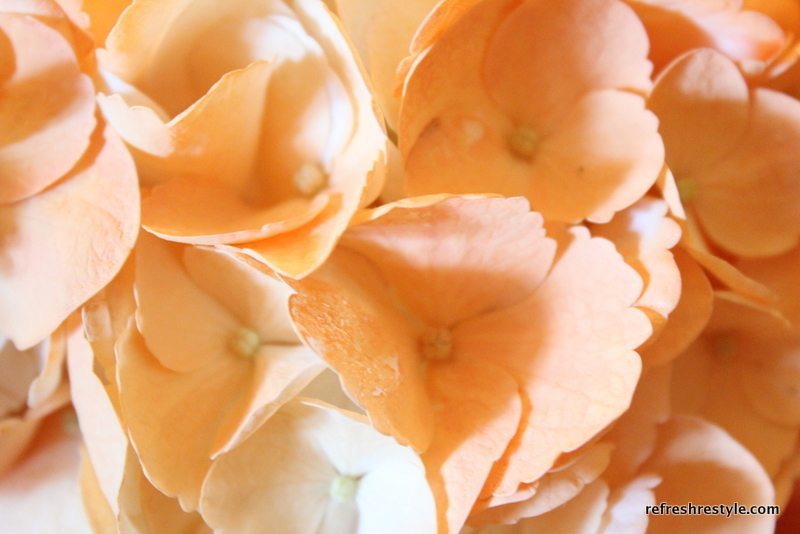 When I checked in, the first thing I saw were these clear glass containers filled with beautiful flowers.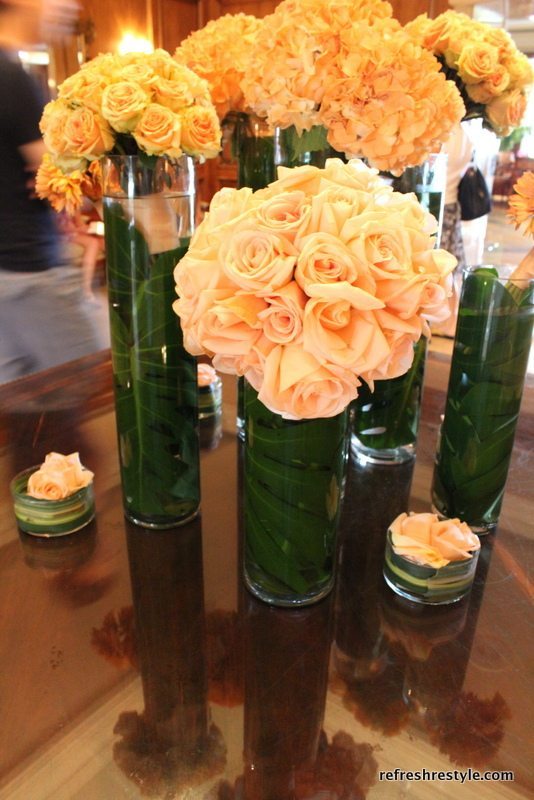 Bunches of the same shade but different flowers.  Using the same tone creates a great impact.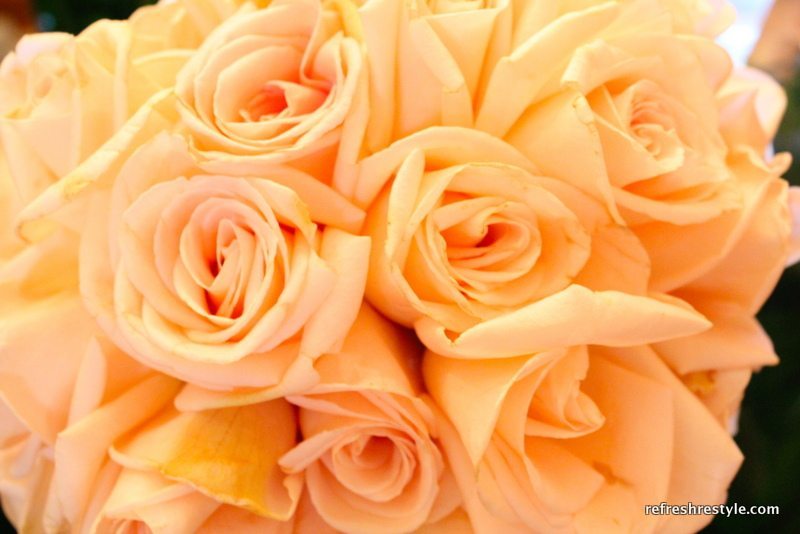 Beautiful display, clear glass containers with large leaves and the same shade flowers.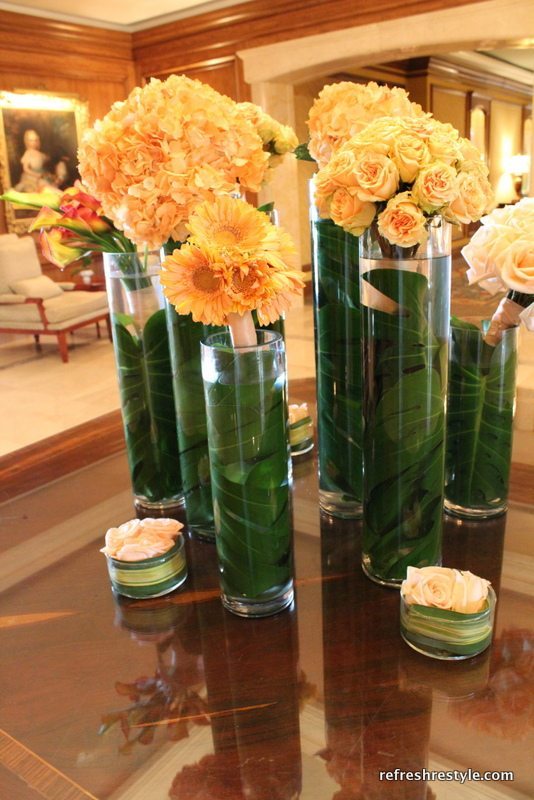 Easy DIY centerpiece.  I could use my Dollar Store clear vases.  Hydrangeas from the yard and roses or gerber daisies from Sam's and wrap an elephant ear around for the greenery.
Please tell it's not just me, do you have DIY on the brain all the time too??