DIY SPRING DECOR CLOCHE
Hey y'all, it's our favorite day of the month, time for our Thrift Store Decor Team to share ideas for refreshing our finds. I have a fun spring decor idea for you, a DIY Cloche with a bird nest! I have these bits and pieces, a glass globe, a brass candlestick and a messy nest.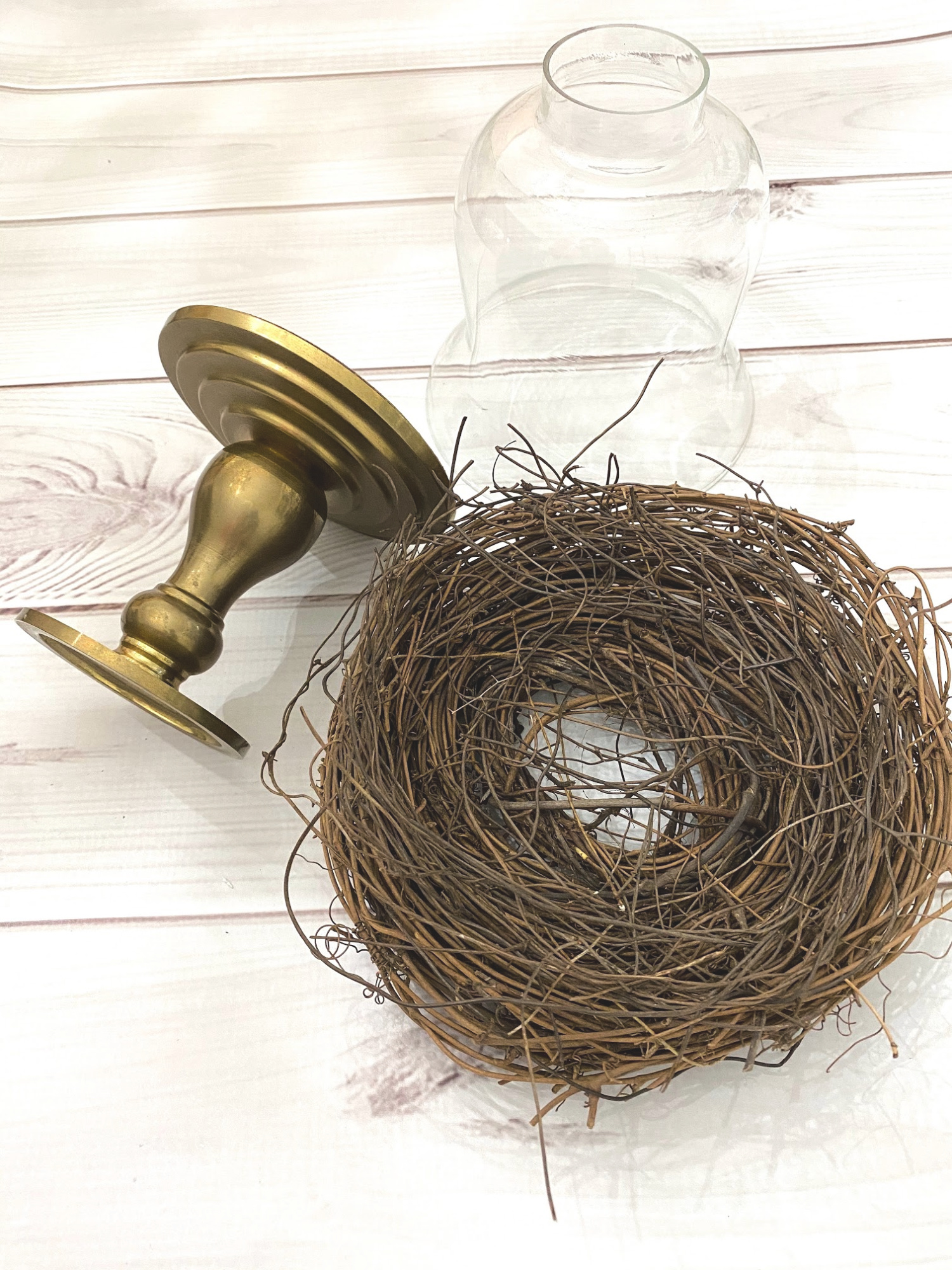 Before we get started, let me give you a glimpse of the finished piece: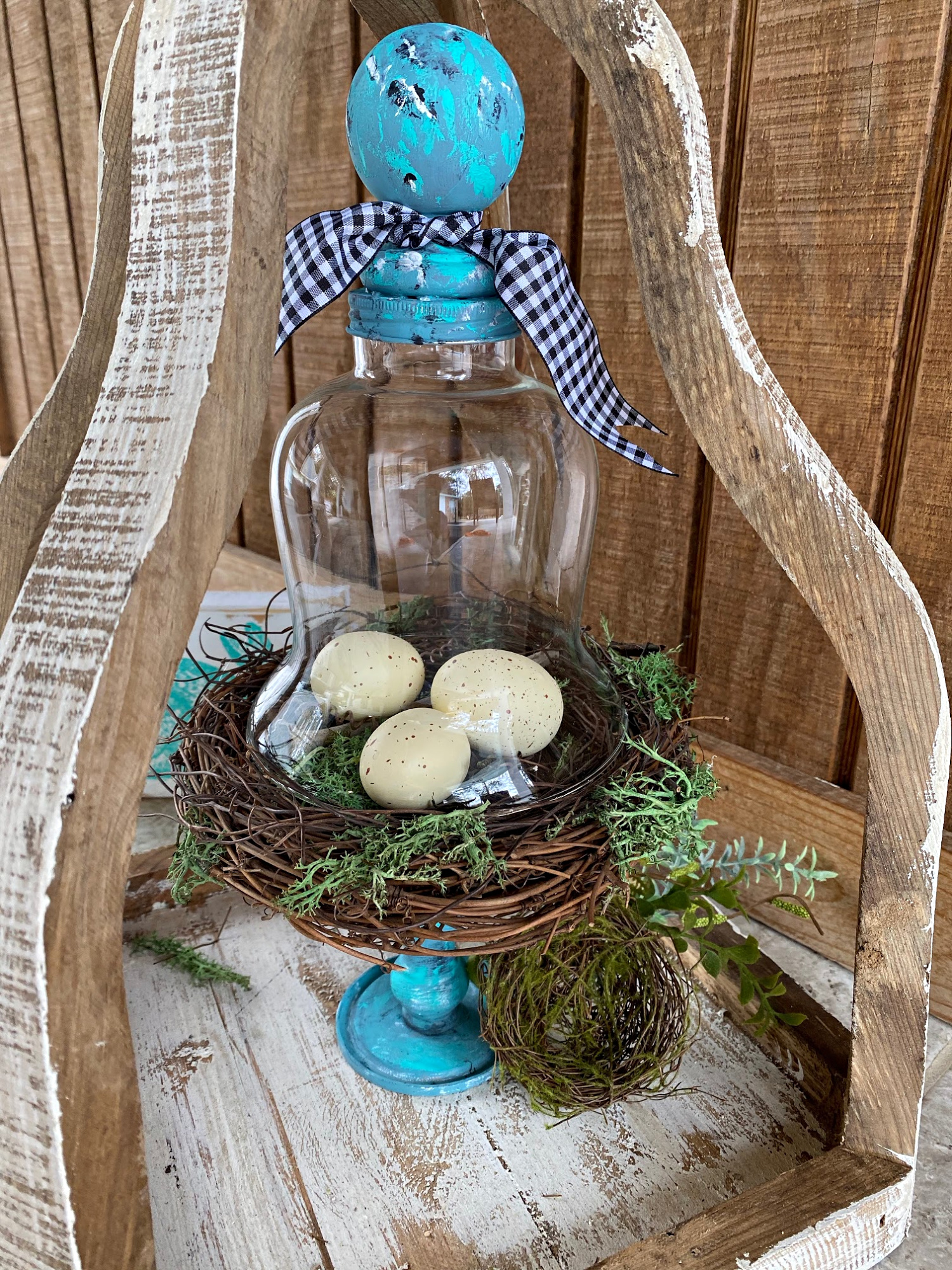 Items needed for project
Glass globe
Brass candle stick (or whatever you have)
Bird nest
Glue gun (I use Gorilla Glue sticks)
Paint (blue, teal, white, black – I used chalk paint)
Curtain rod finial
Lid from a jar
Faux Eggs
Reindeer moss from Dollar Tree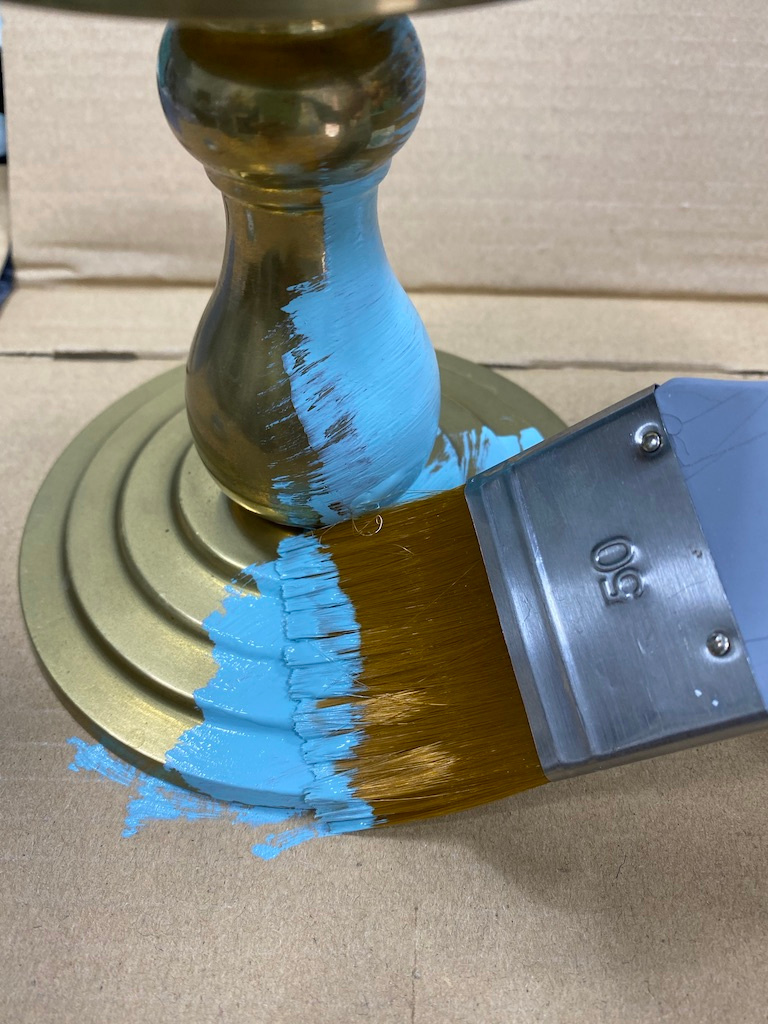 Steps for the Project:
Paint the candle stick. After a base coat of blue, I dry brushed with teal, white, and black.
Use your glue gun to glue the curtain rod finial to jar lid.
Paint the finial/lid the same way you painted the candle holder.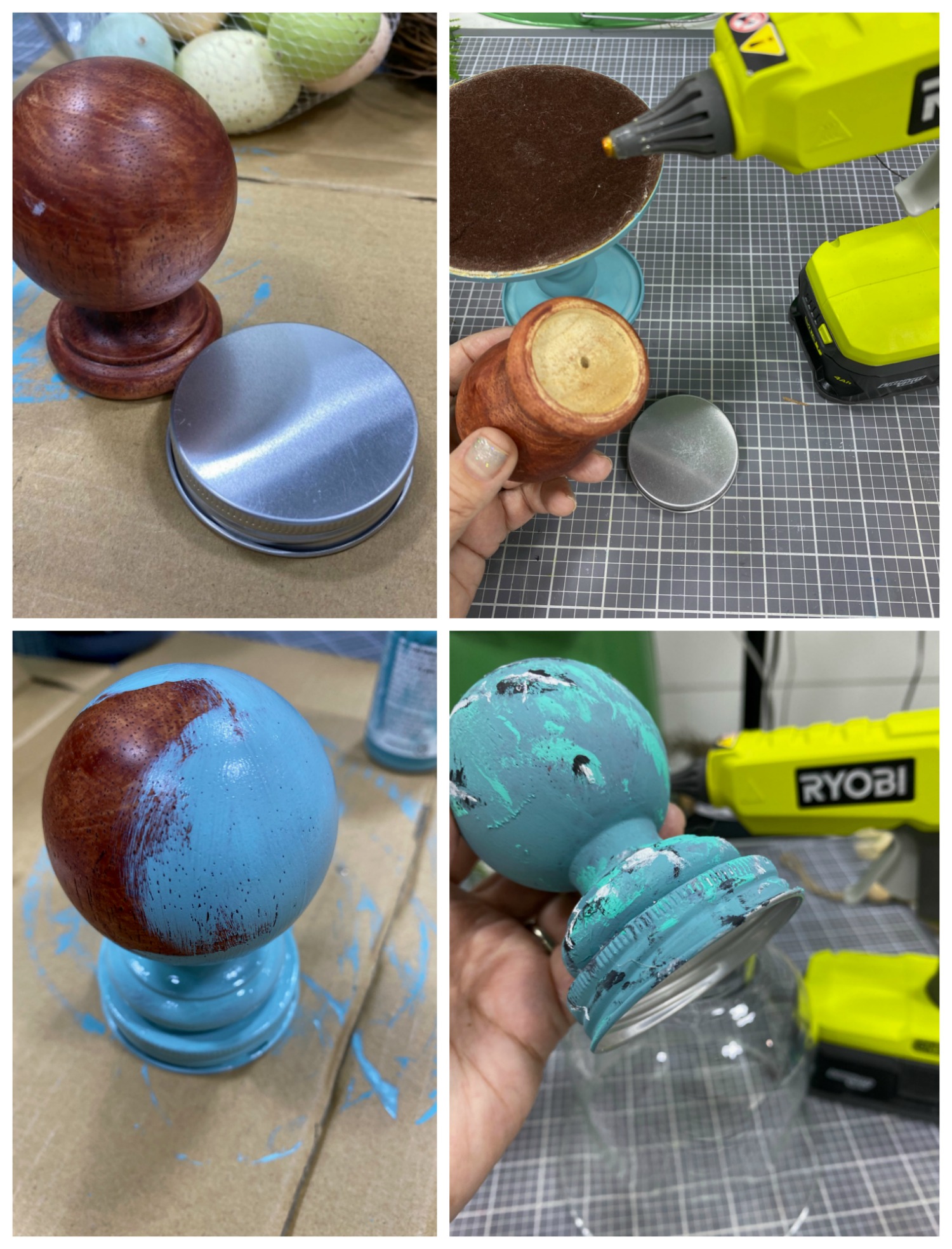 After the paint dries, glue the finial to the top of the cloche (glass globe)
Glue the nest to the top of the candle holder
Using the glue gun, add moss to the nest.
Place faux eggs on the nest.
Place the cloche over nest and decorate for spring.
Creating Spring decor is easy with thrift store finds and a few things from around the house.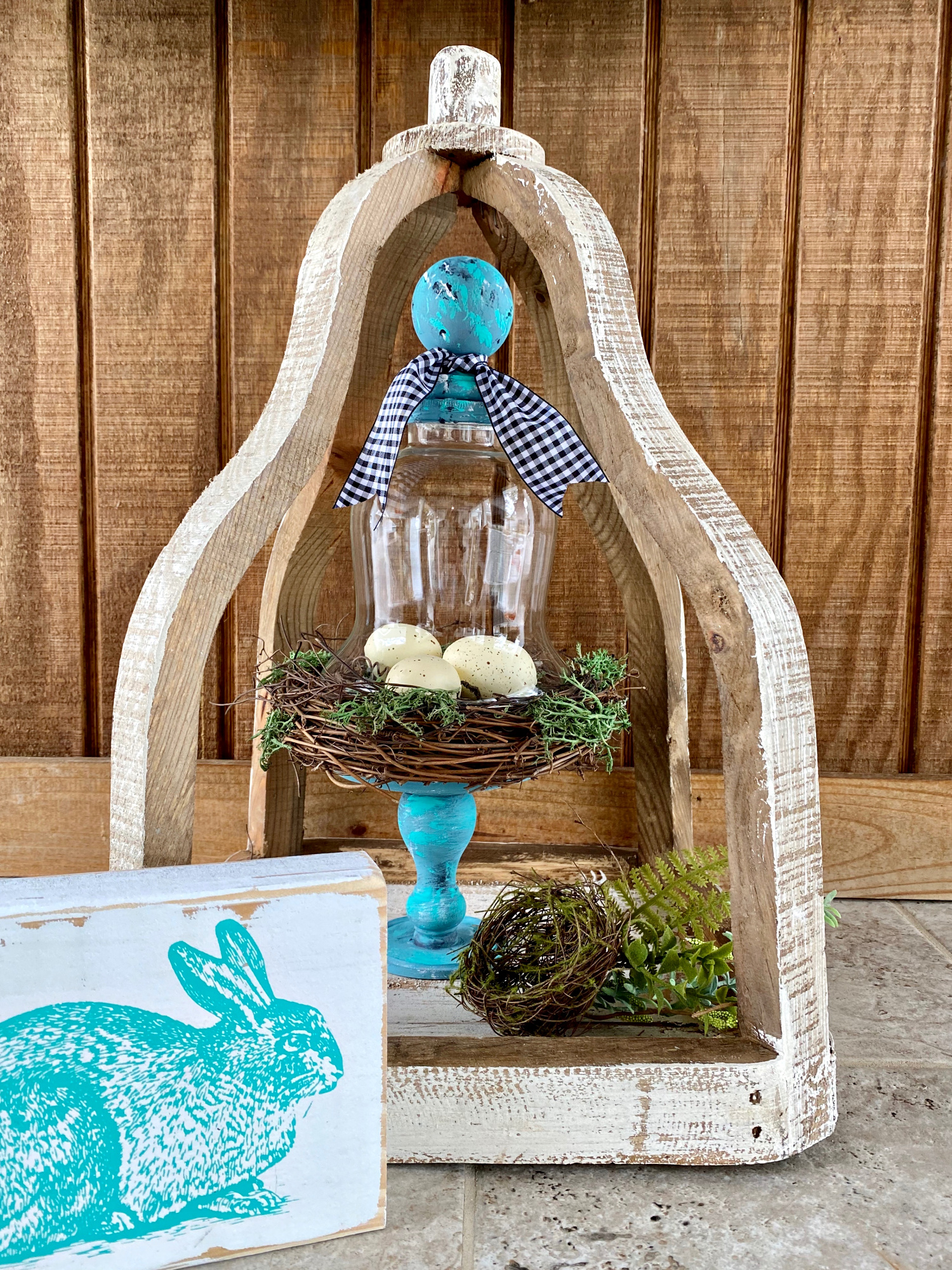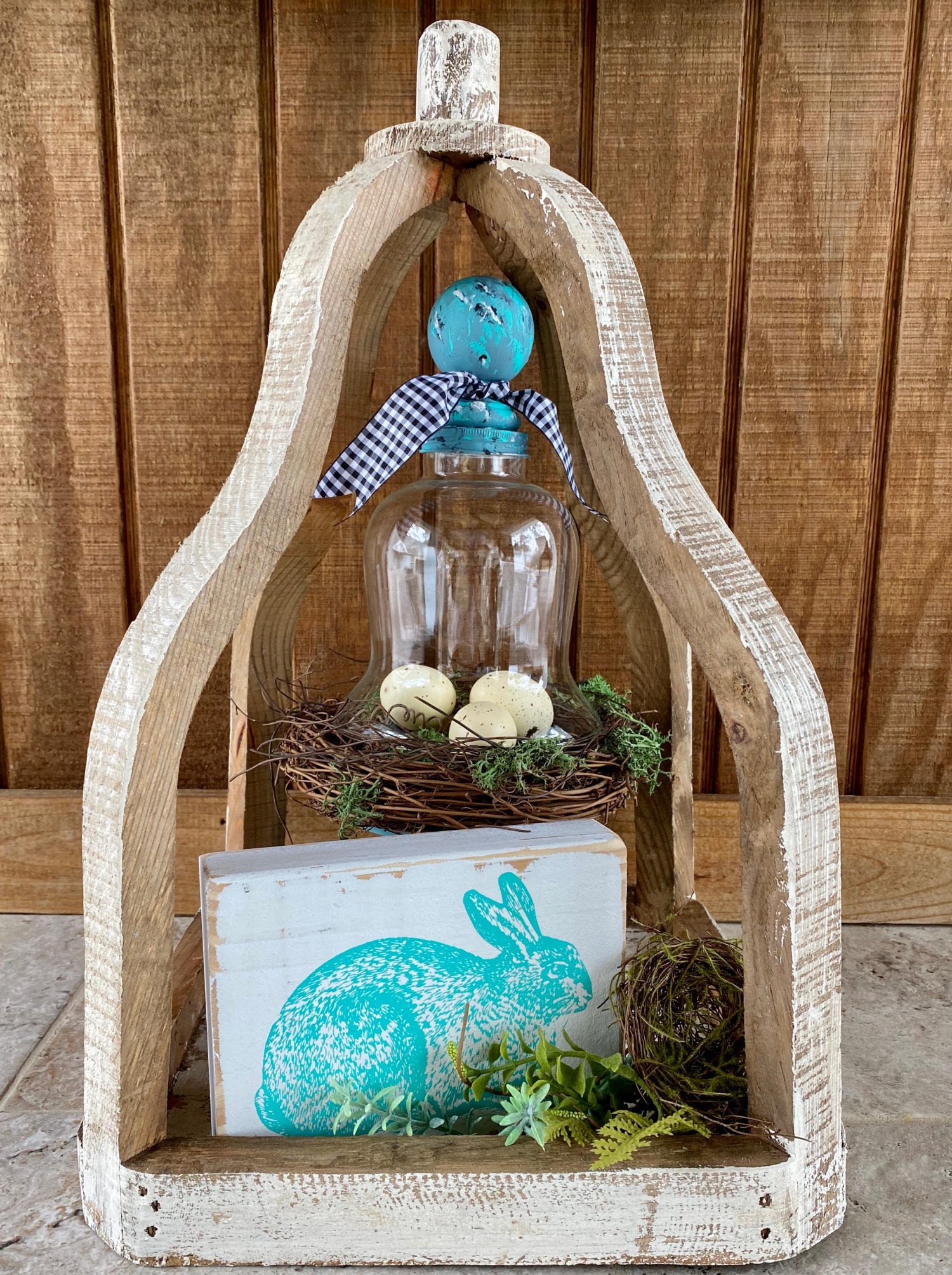 Now, go check out the other awesome ideas for thrift store decor:
Tropical Tray
Topiary Trees in Vintage Candlesticks for Spring Decor
Stoneware Crock Makeover
Repurposed Chandelier Succulent Planter
Cheese Box Flower Display
Watering Can Spring Wreath
Gold Dipped Step Stool Makeover
Spring Decor Cloche
Pin it for later: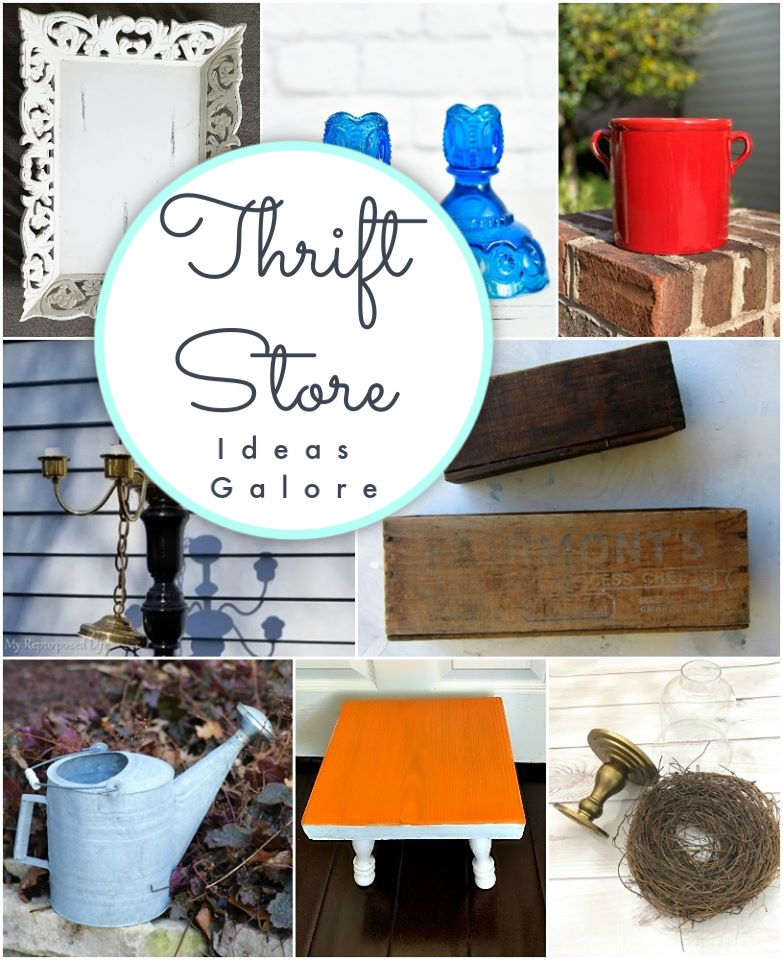 See more thrifty ideas:
Table top Valet Mirror Makeover