TROPHY MAKEOVER
It's a thrifty horse trophy makeover kind of day! The Thrift Store Decor team is back with fun ideas for all things affordable and worthy of a makeover. Are you a collector, if not, it's easy to create a collection any thing that interests you. Just be on the lookout for things that you're interested and choose a spray paint to create a cohesive look.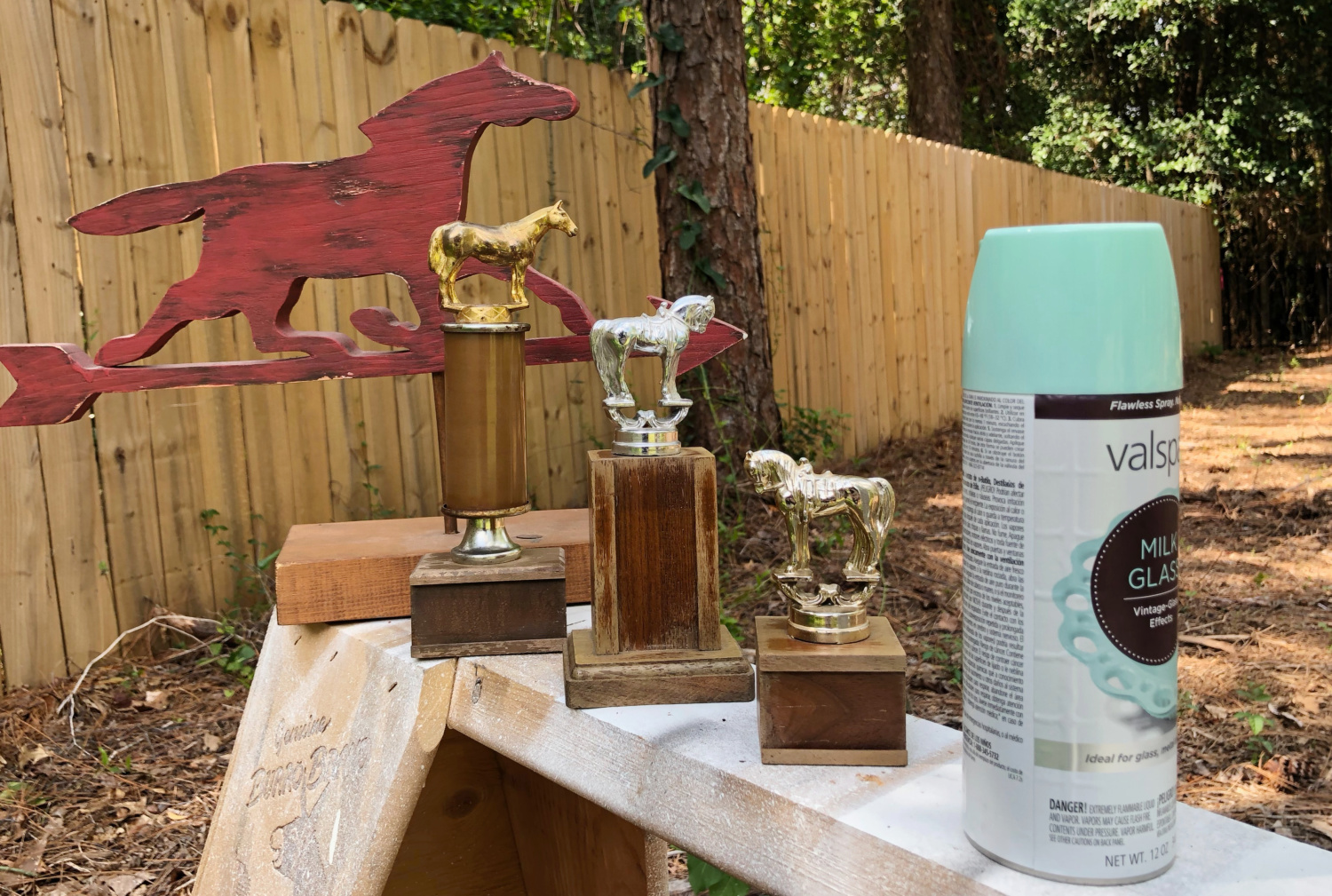 The old horse trophies have seen better days but I love them. Funny thing is, I've never had a horse but I do think they're beauty. Don't limit your collection ideas, you may old sports trophies from your kids or husband. Barry has a lot of them from football and baseball. I really need to repurpose them, maybe paint them gold 😉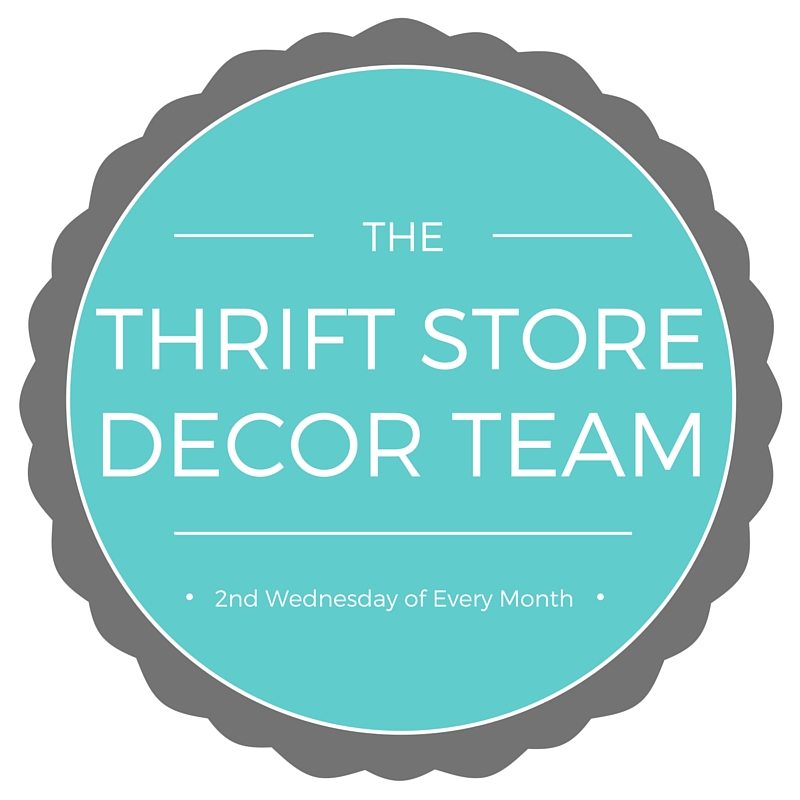 Be sure to check out all the other ideas at the end of the post.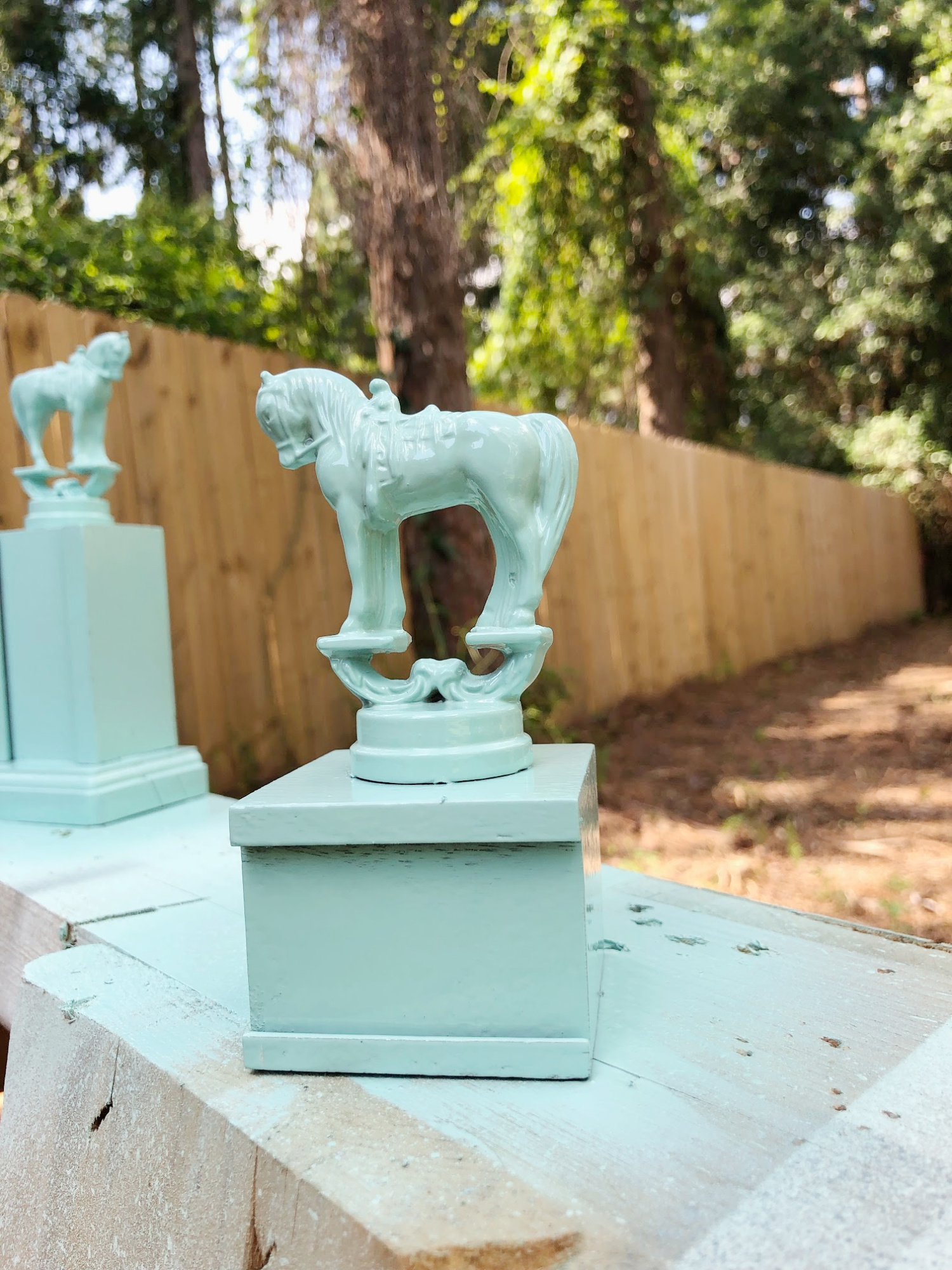 Supplies needed for Trophy Makeover
Old trophy
Spray paint
cloth
Directions for refreshing old trophies:
Wipe dust and debris from trophies, spray paint. I applied two coats. Follow directions on the can. Most spray paints require the second coat to be done after an hour or twenty four hours. I'm always careful to get my second coat in that hour, I'm in a hurry like that. If you have drips, just lightly sand and spray another coat.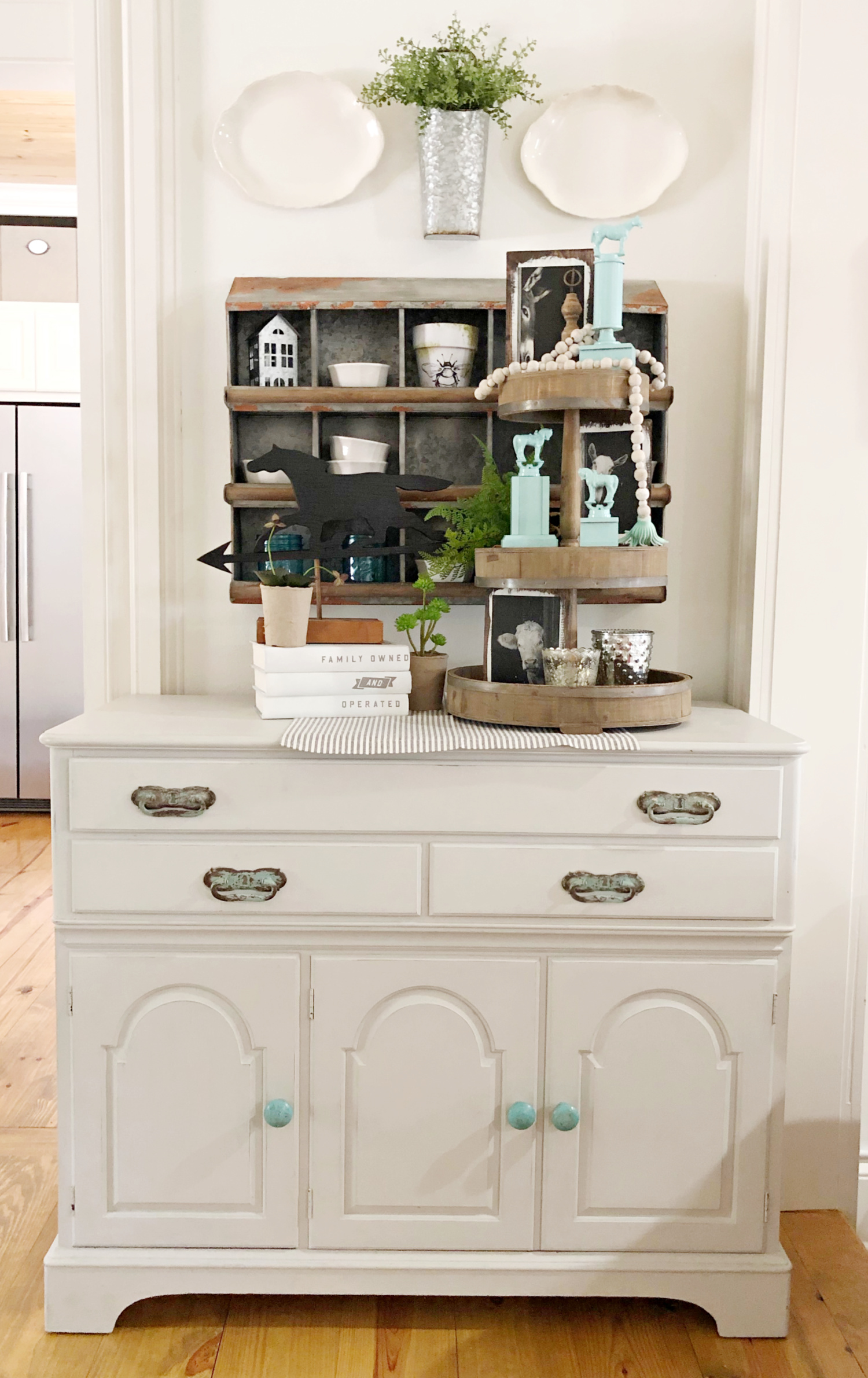 You can add your repurposed trophies to a bookshelf, bedside or just about anywhere. I used them to decorate my three tiered tray. To add a little color I went with a favorite, blue.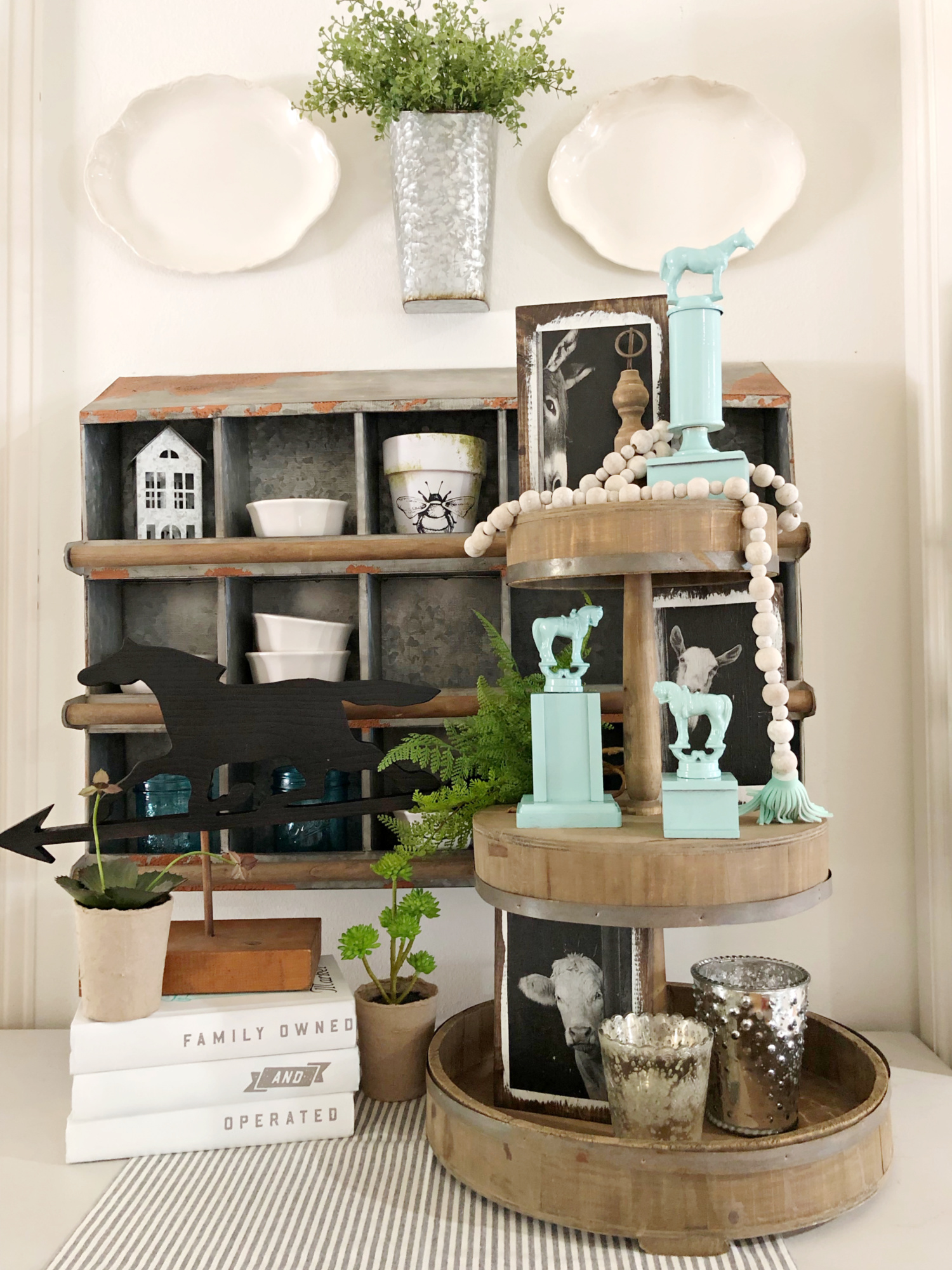 You may have noticed that I used black spray paint on the wooden horse. Every space needs a little black, don't you think?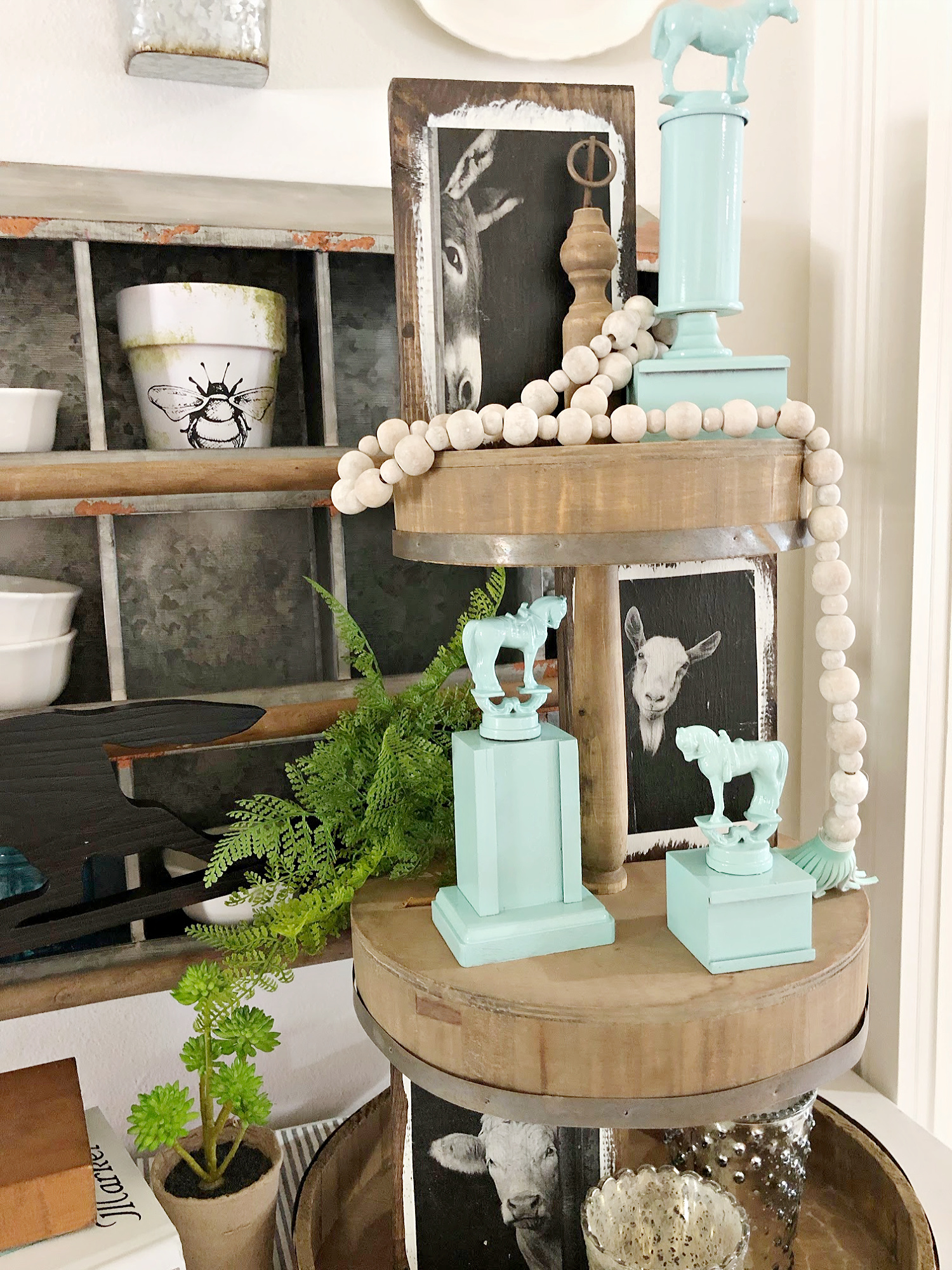 Do you have any sports trophies that need a refresh, I hope that I've inspired you to give them a new life. My horses are fitting right in my farmhouse decor.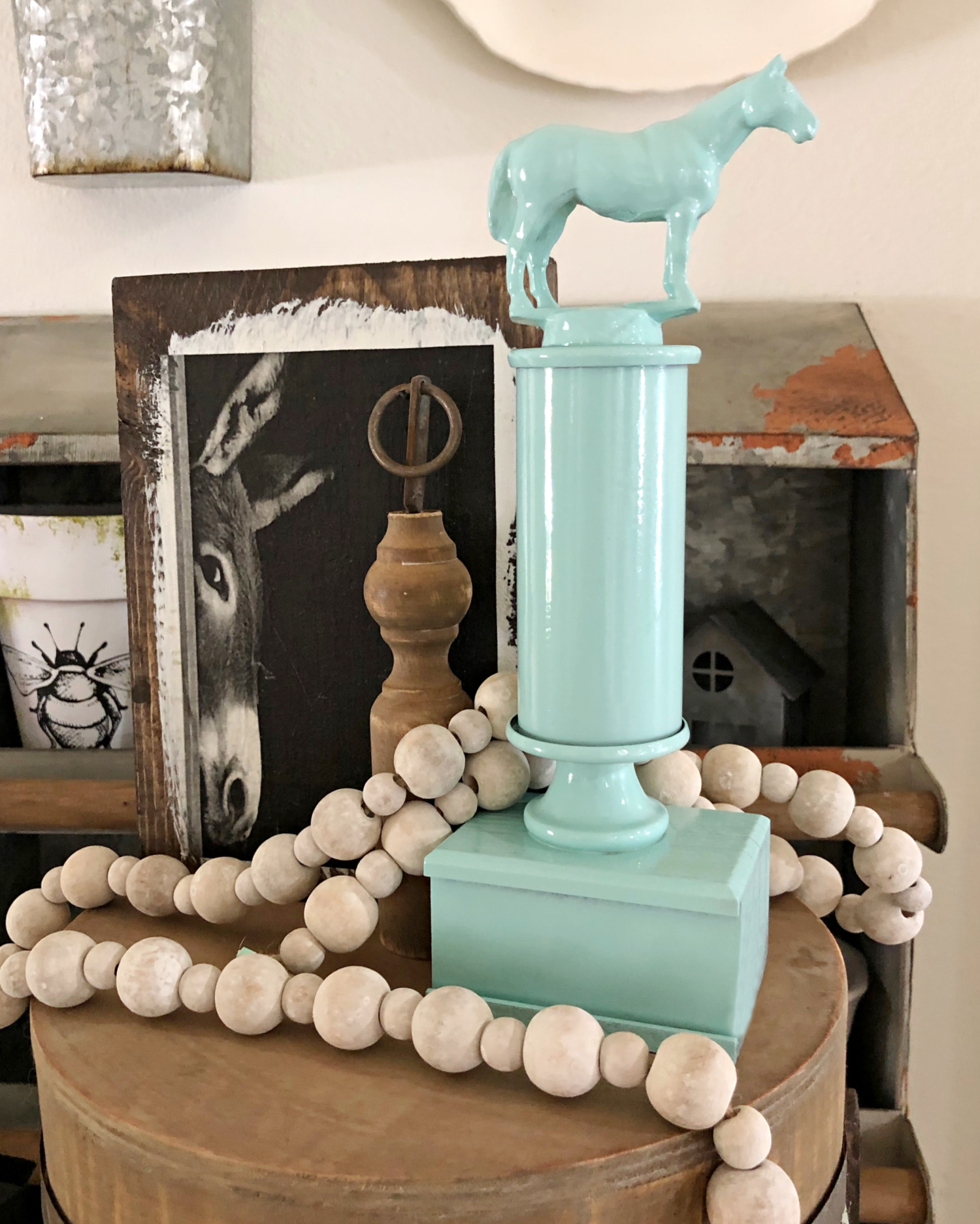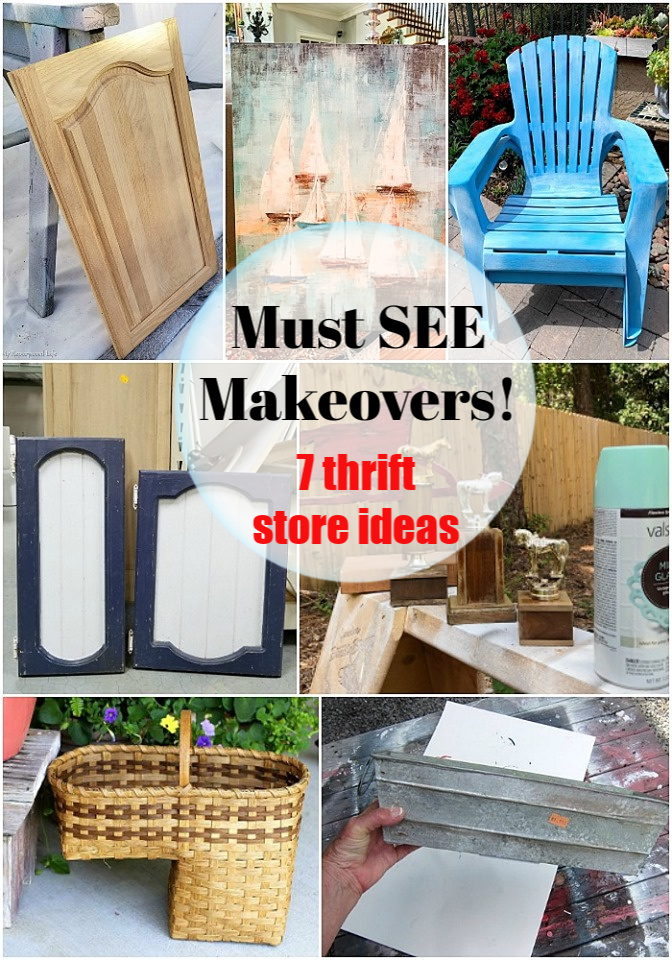 Cabinet Door Chalkboard Project My Repurposed Life
Fabric Art Makeover Our Southern Home
Adirondack Chair Makeover Tutorial Uncommon Slice of Suburbia
Nautical Pub Sign on a Cabinet Door Sadie Seasongoods
Trophy Makeover Refresh Restyle
Thrift Store Basket Makeover House of Hawthornes
Bathroom Counter Organizer Petticoat Junktion