How to Spray Paint a Locker
Today I'm sharing How to Spray Paint a locker, how many times have you spotted an old dirty metal locker and passed it by because it looked bad. Well you can use my method and spray paint it with chalk paint or chalk based painted just like you would any other piece of furniture!
I fell under the spell.
The spell of wanting an old school locker!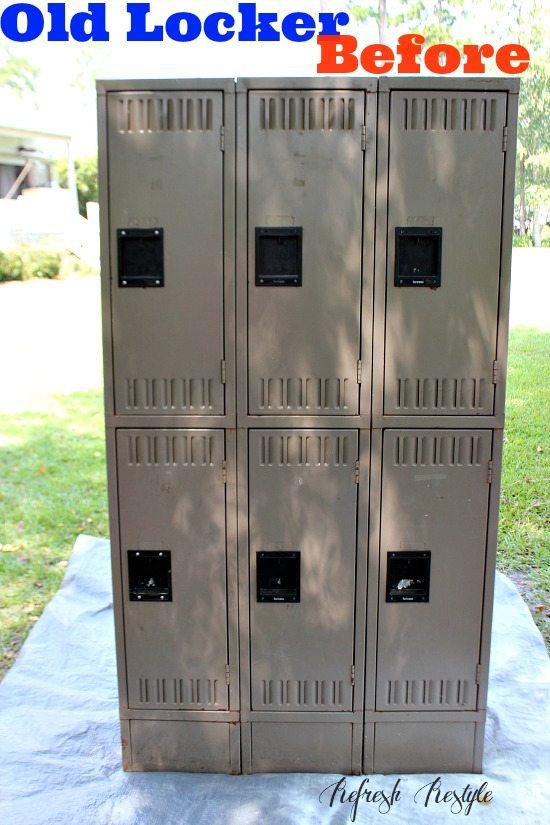 I know you want one too!
My friend Sarah posted on Facebook that she was selling 2 sets of lockers.
I guess it was my lucky day. I responded and ran down to Savannah and bought them.
Then I got home and tried to figure out what I'd do with them. Several minutes months went by and I still didn't know what to do with them.
So I decided that my children need them. I gave my daughter one and told my son he was getting one too.
And then I decided I'd paint his.
Not just paint it,but spray paint it with my HomeRight Finish Max Pro Fine Finish Sprayer.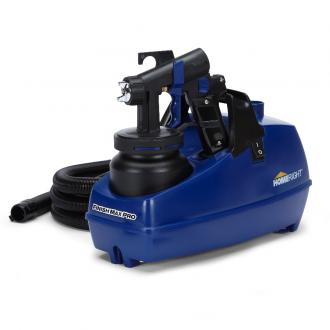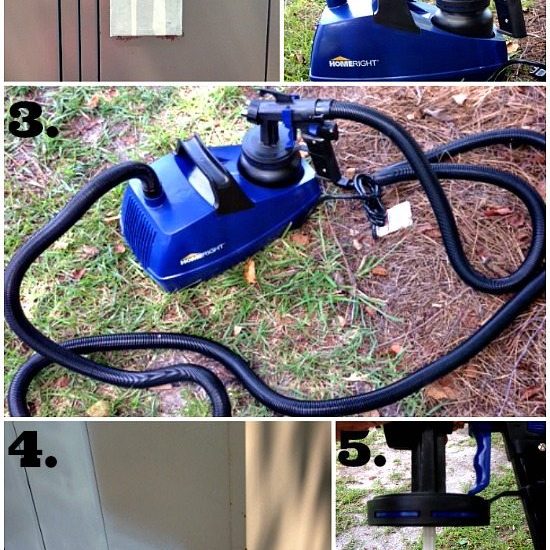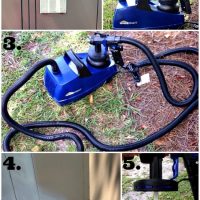 Here's what I did:
1. Clean the locker, scrape off old tape. Tape off the area where the latch is located.
2. Follow the directions for the sprayer, super easy assembly. There's also great directions for the viscosity of the paint.
3. Plug in and get ready to transform your piece.
4. Spray the first light coat. When it dries, spray again. Finish with a top coat or wax.
5. Attach the tube with the curve toward the front of your spray cup. This helps when your paint is getting low and your cup is tipped forward 🙂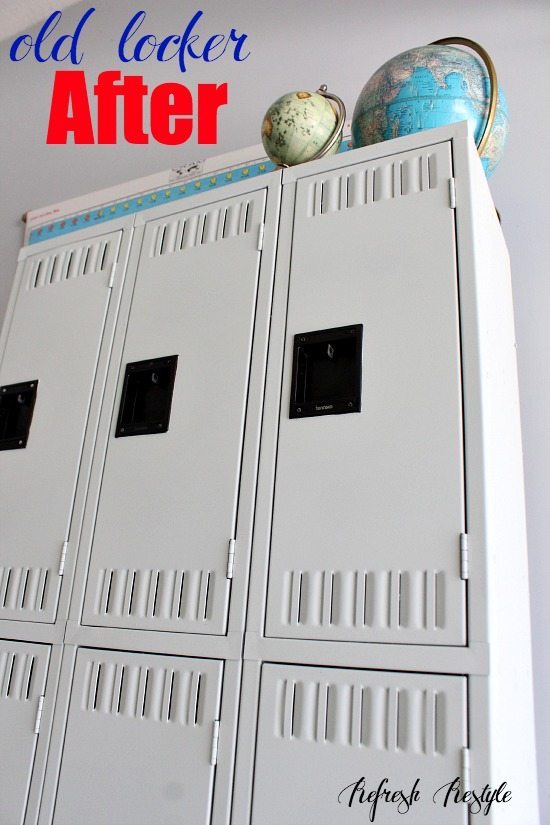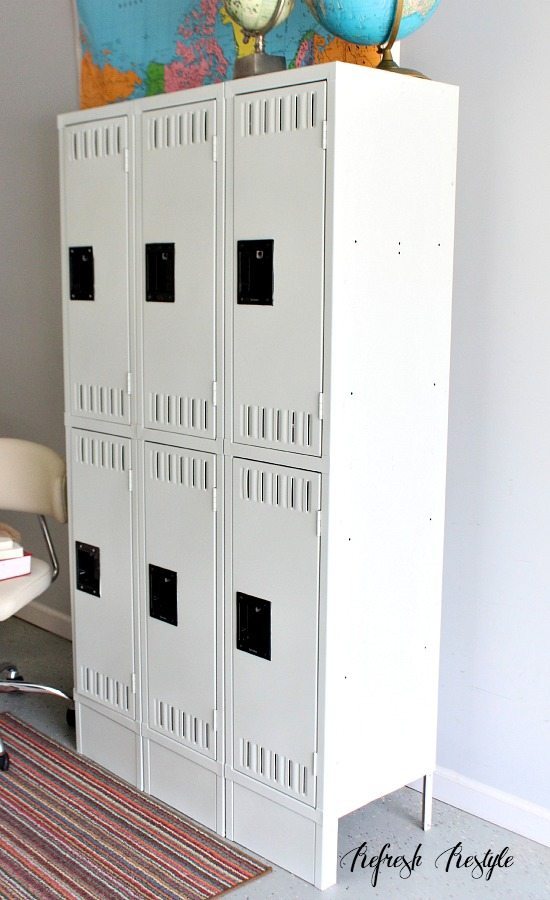 It looks so much better and it was such a quick makeover!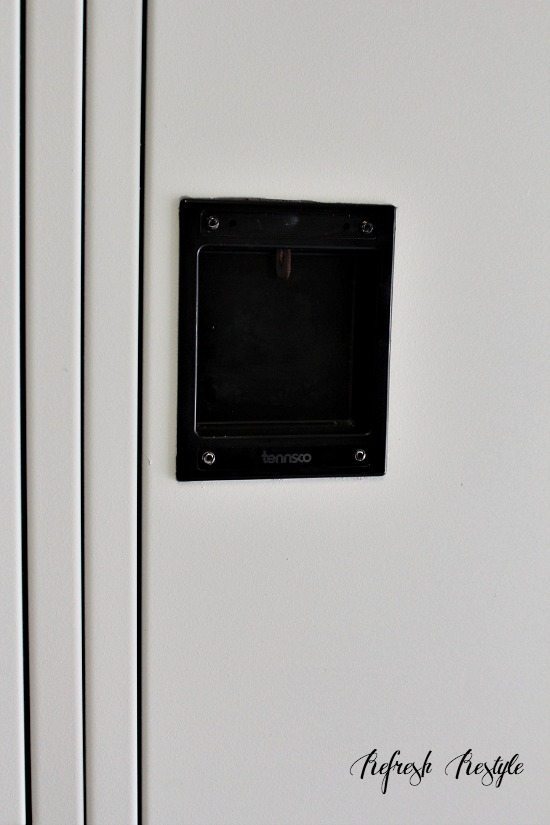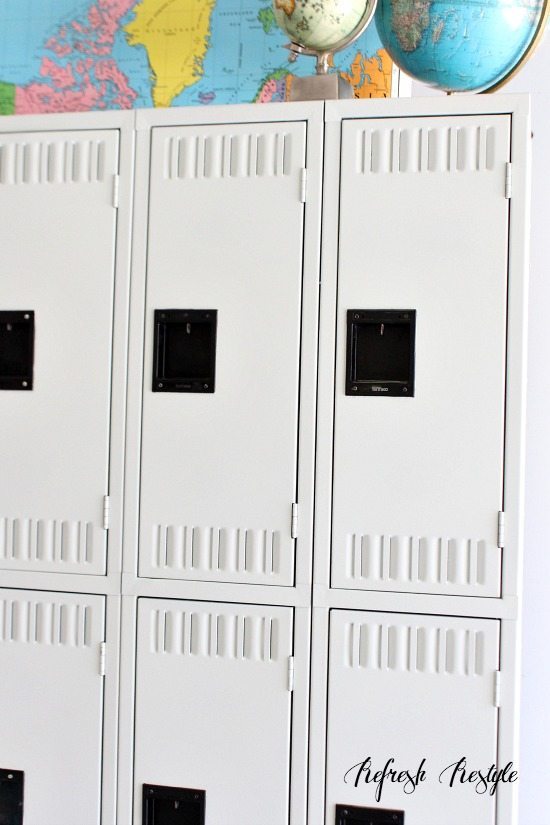 This thing had so much tape on it, I think it took longer to peel the tape off than it did to paint it!
Students, don't put tape on your locker, please!
I love using chalk-based paint in my sprayer. All I have to do is clean the piece, fill my HomeRight Sprayer and spray it with 2 coats of paint, let it dry. For the topcoat, I love spraying the water based matte varnish 🙂
I can't decide if I'm lazy or smart!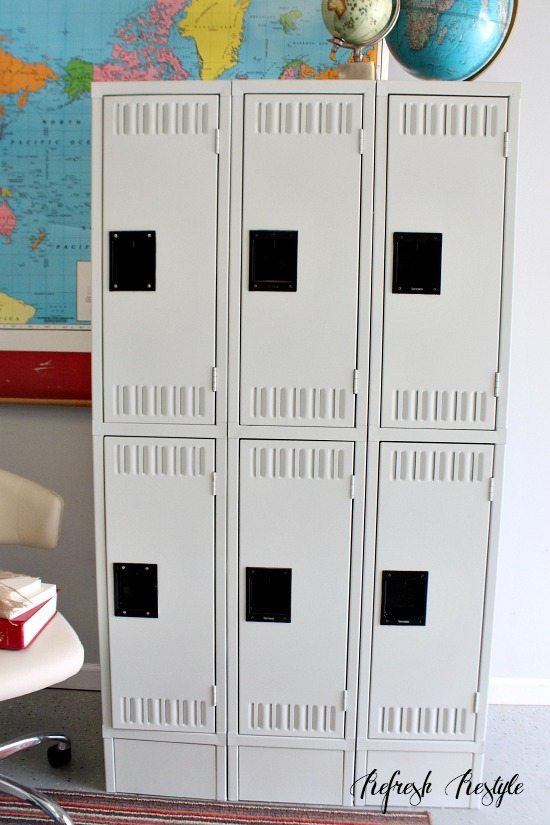 I may not be giving this one to my son 😉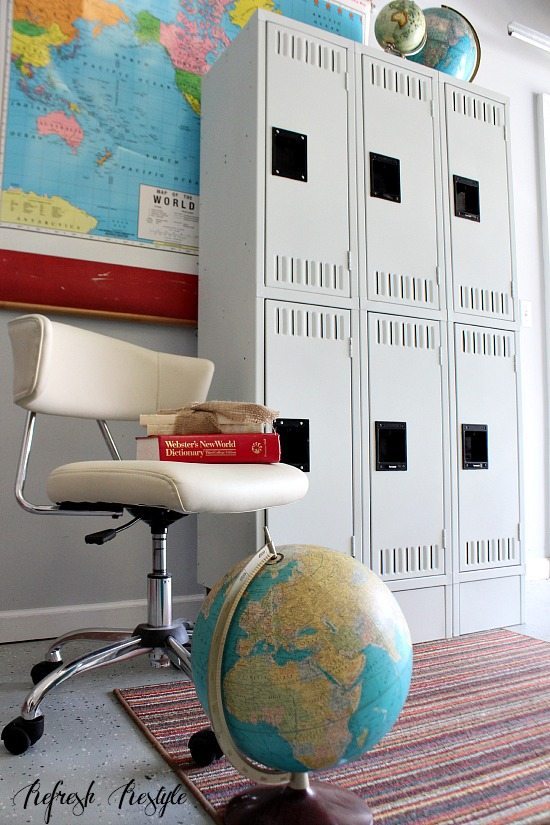 Need more spray paint Ideas, see these:
Spray Paint Wicker and Spray Paint Dining Chairs