How to Make a Sign – Recycled Wood

Today I sharing one of my favorite ways to recycle!
I never pass up a piece of wood, even if it has a funny quote on it!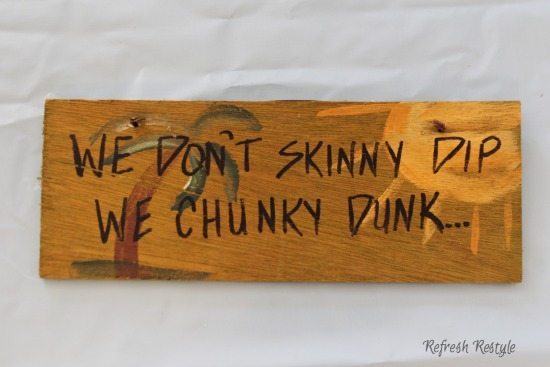 I giggled a little when I saw this sign!
I grabbed it, for little to no money.  I knew that one day it would have another message to share 😉
I painted it with craft paint.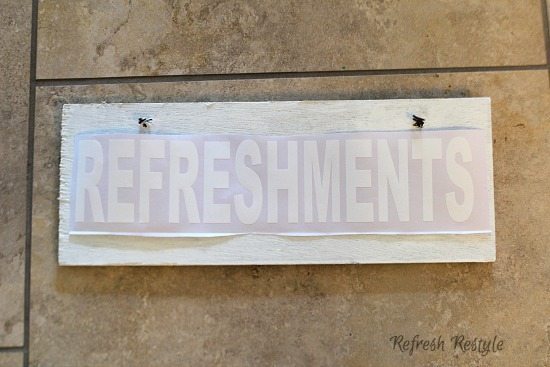 I cut vinyl to fit.  I used my Silhouette Cameo. Best thing ever! Here's my amazon link for a Cameo Bundle:Silhouette Cameo Starter Kit Bundle
I chose the word Refreshments 🙂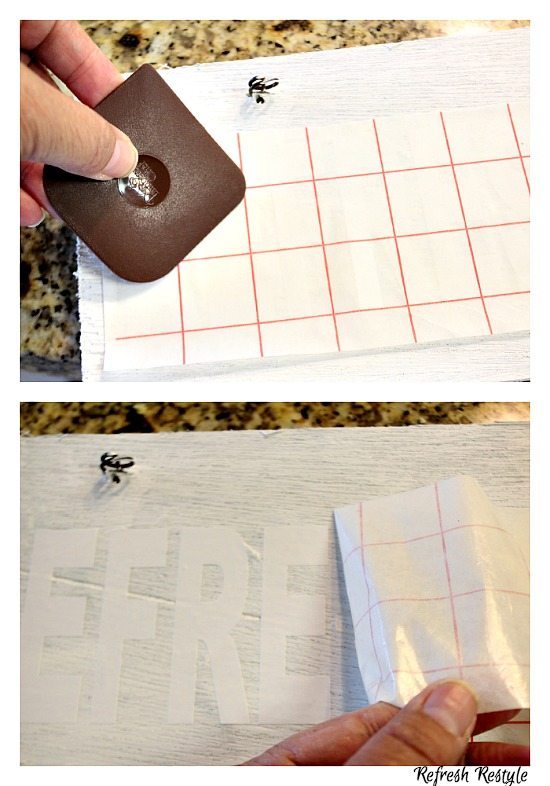 I use my Pampered Chef scrubby tool to press the letters to the board.
And then I took it outside and spray painted it with Navy. I can't find the picture of that 🙁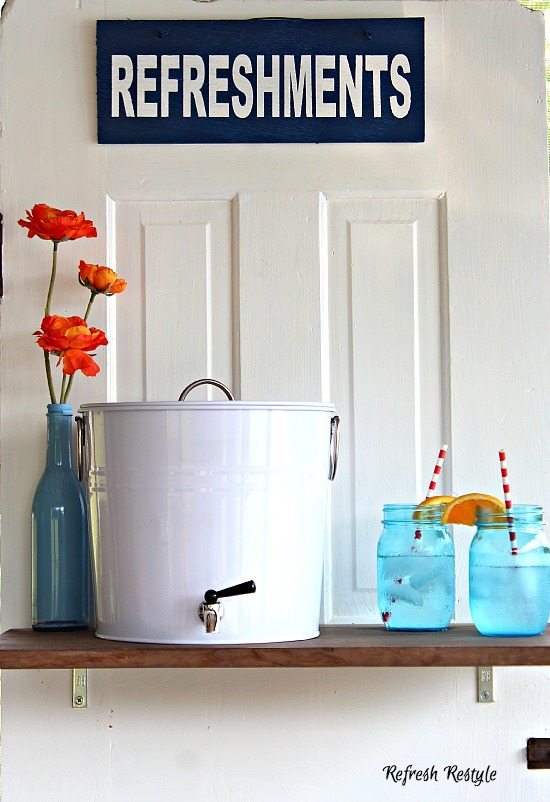 Taa-daa and there she is!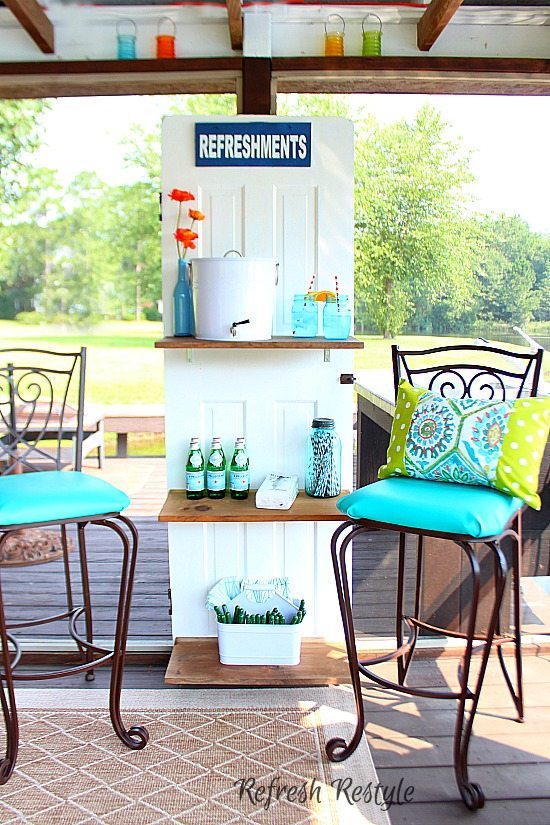 I like it so much better than the original!
What do you think??
If you want to see all the details for the door shelf, click here:  Door Shelf
Coming next week, my experience at Better Homes and Gardens!