DIY ANTIQUE CROCK
Guess what, it's Thrift Store Decor Day and I found this awesome trash can but I didn't see it as a trash can! Being made of ceramic, I thought it would be perfect to recreate a stoneware Crock project.
BEFORE DIY: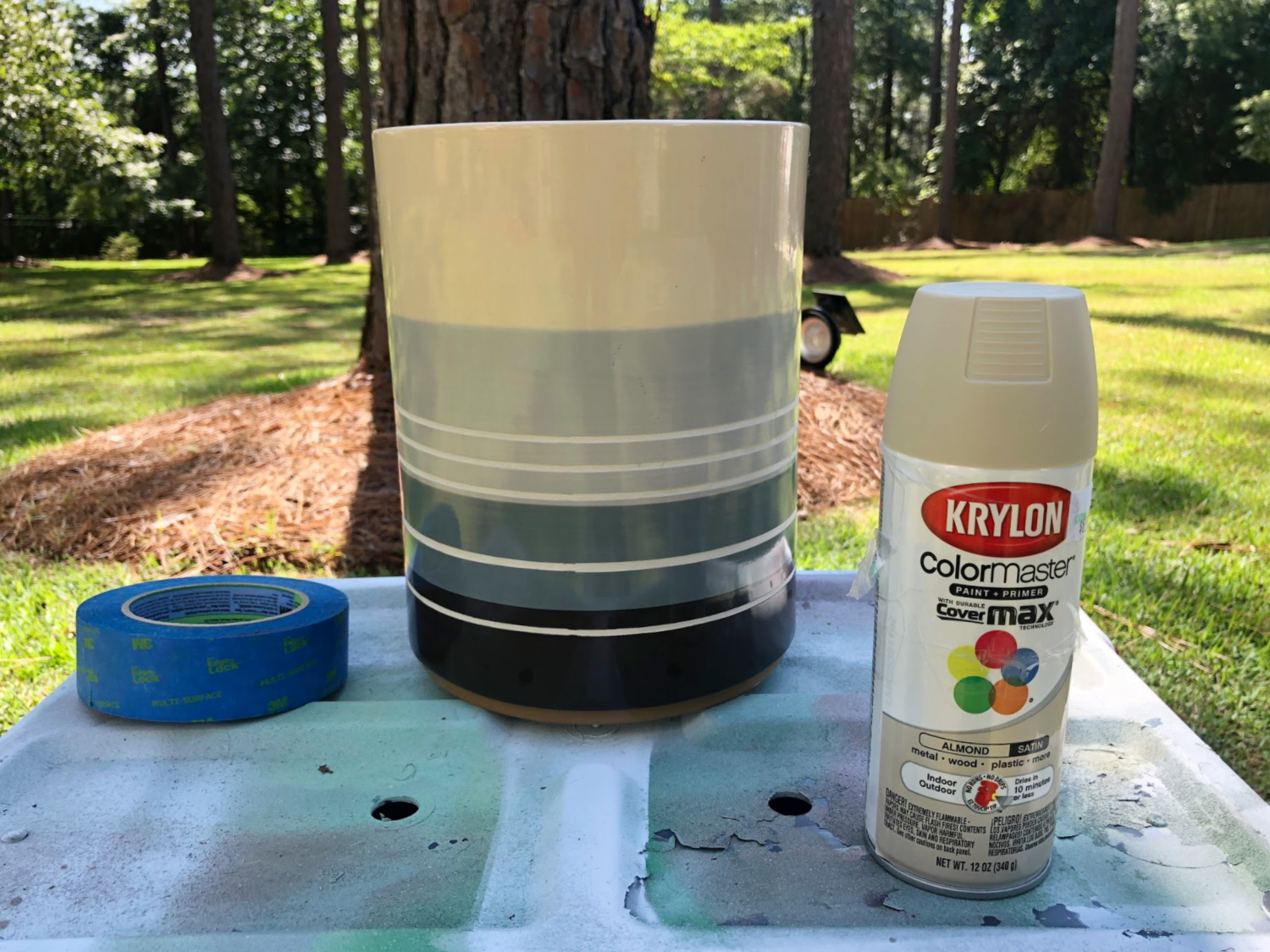 I love sharing these easy and affordable ideas. Honestly I have been wanting an antique crock forever, maybe one day but y'all those are so expensive! For now, it's spray paint and a ceramic trash can 😉
Be sure to check out all the ideas at the end of the post.
AFTER CERAMIC CROCK: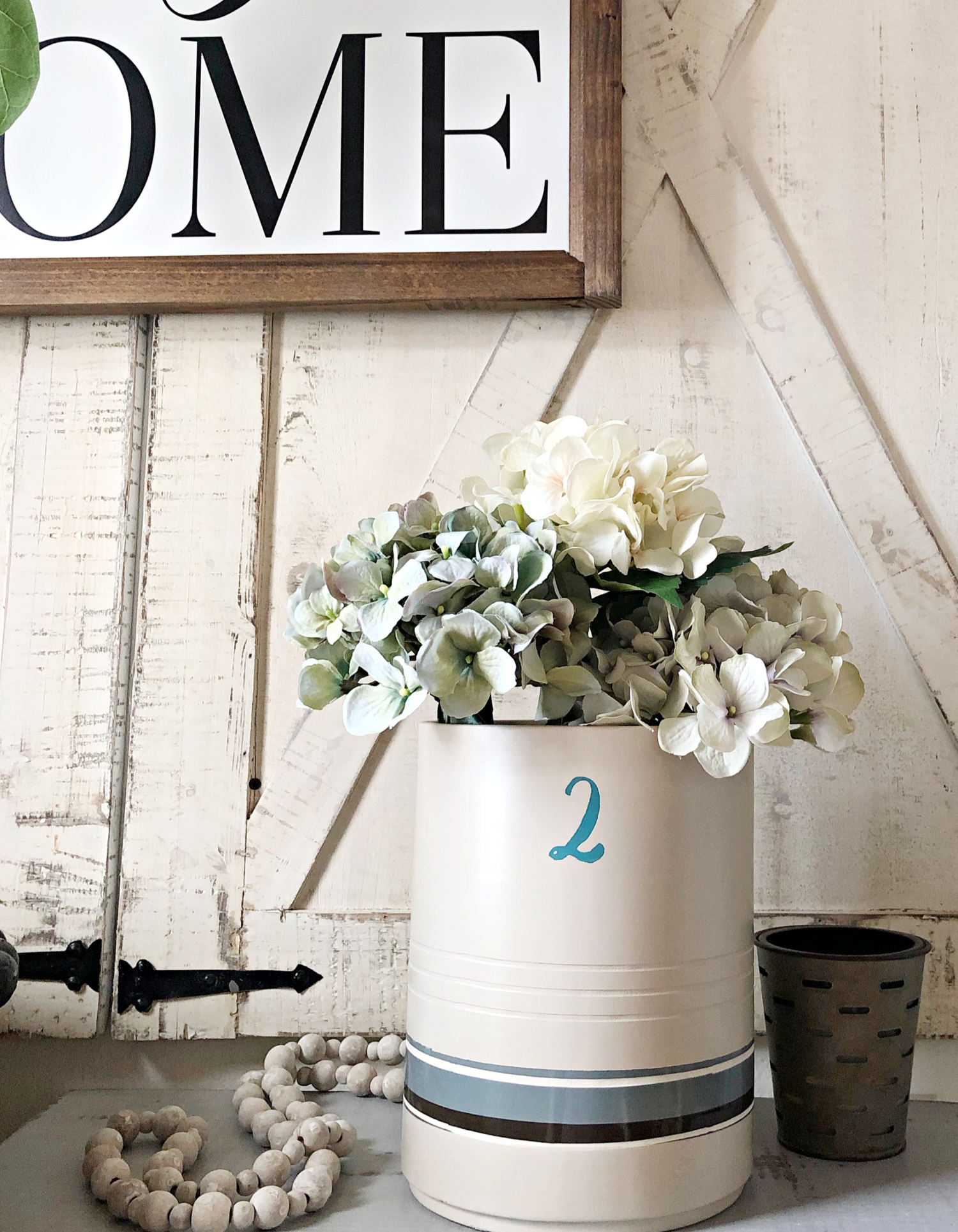 I included affiliate links to some of the products that I used, just click on the highlighted items.
SUPPLIES FOR MAKING A LOOK-A-LIKE CROCK
ceramic trash can
painters tape
rags to clean
PROCESS FOR MAKEOVER
Lightly sand the crock.
Wipe to clean, with soap and water.
Tape to mask the area that you don't want painted.
Spray paint according to the directions on the paint can.
After the spray paint dried, I use my font Chalk Couture transfer number 2, and Chalkology Paste to add the number. See in photo below.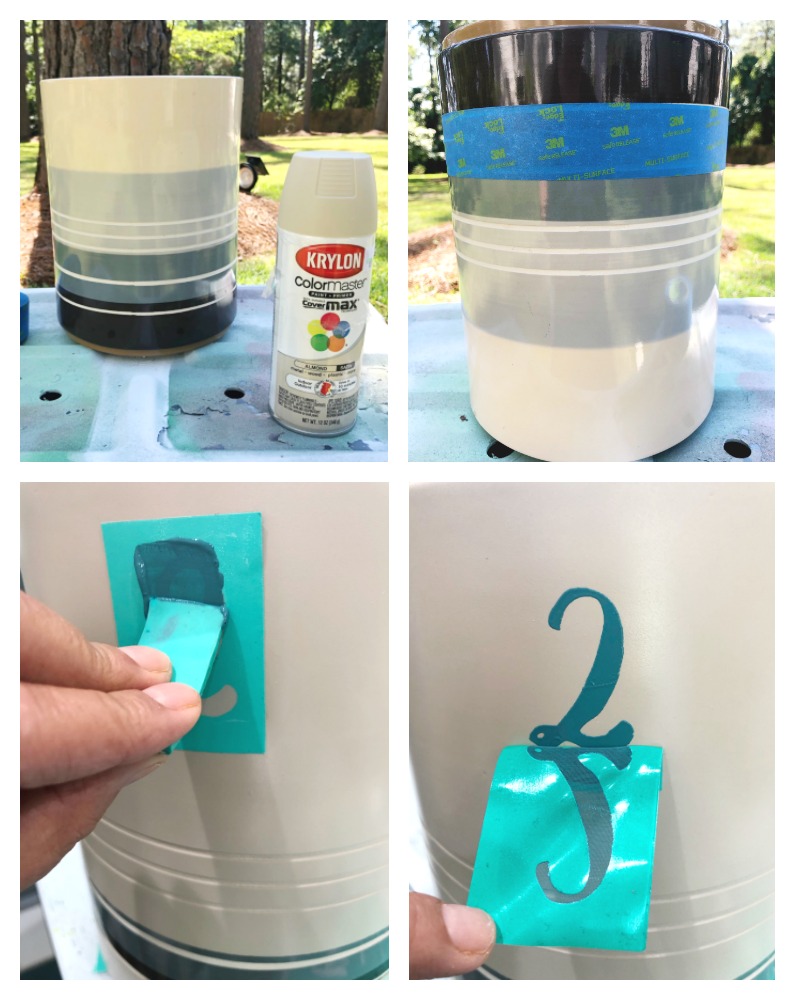 And that's it folks, project is complete. Add flowers, rolling pins or whatever you'd like to store in your antique-ish crock. I've moved it around the house several times and it's really making me want a bunch of old rolling pins. I think I have or had some, I need to check the garage. Sometimes Barry loads up my treasures and takes them back to Goodwill. I would not be surprised if I haven't bought some of my own stuff back from there.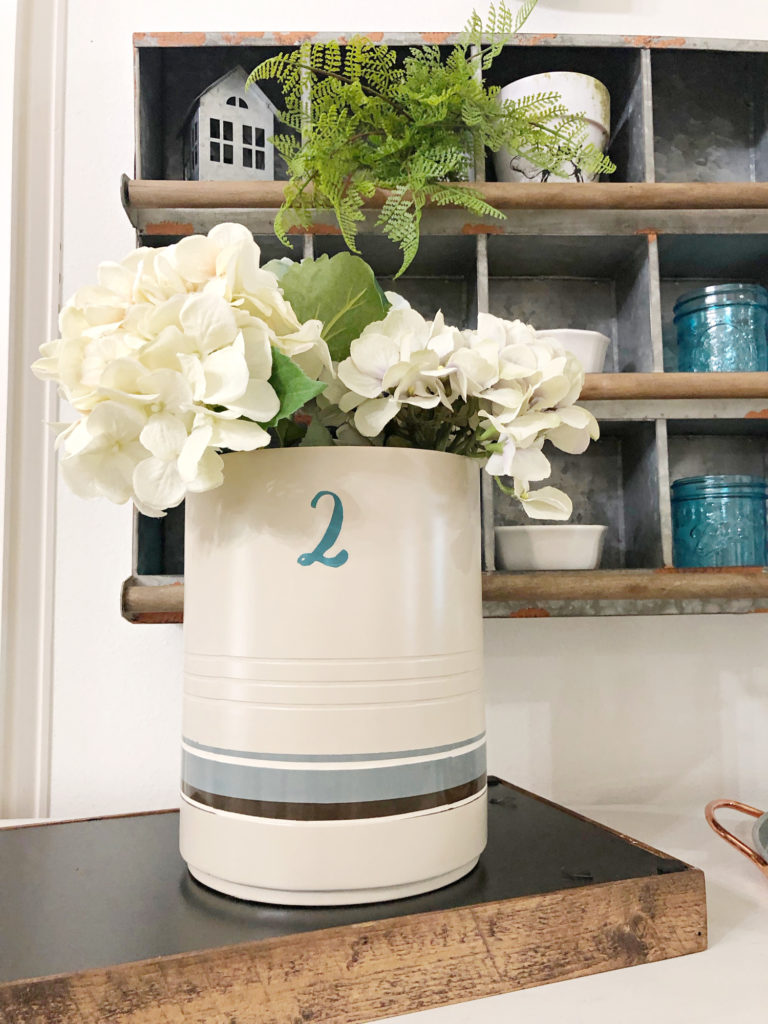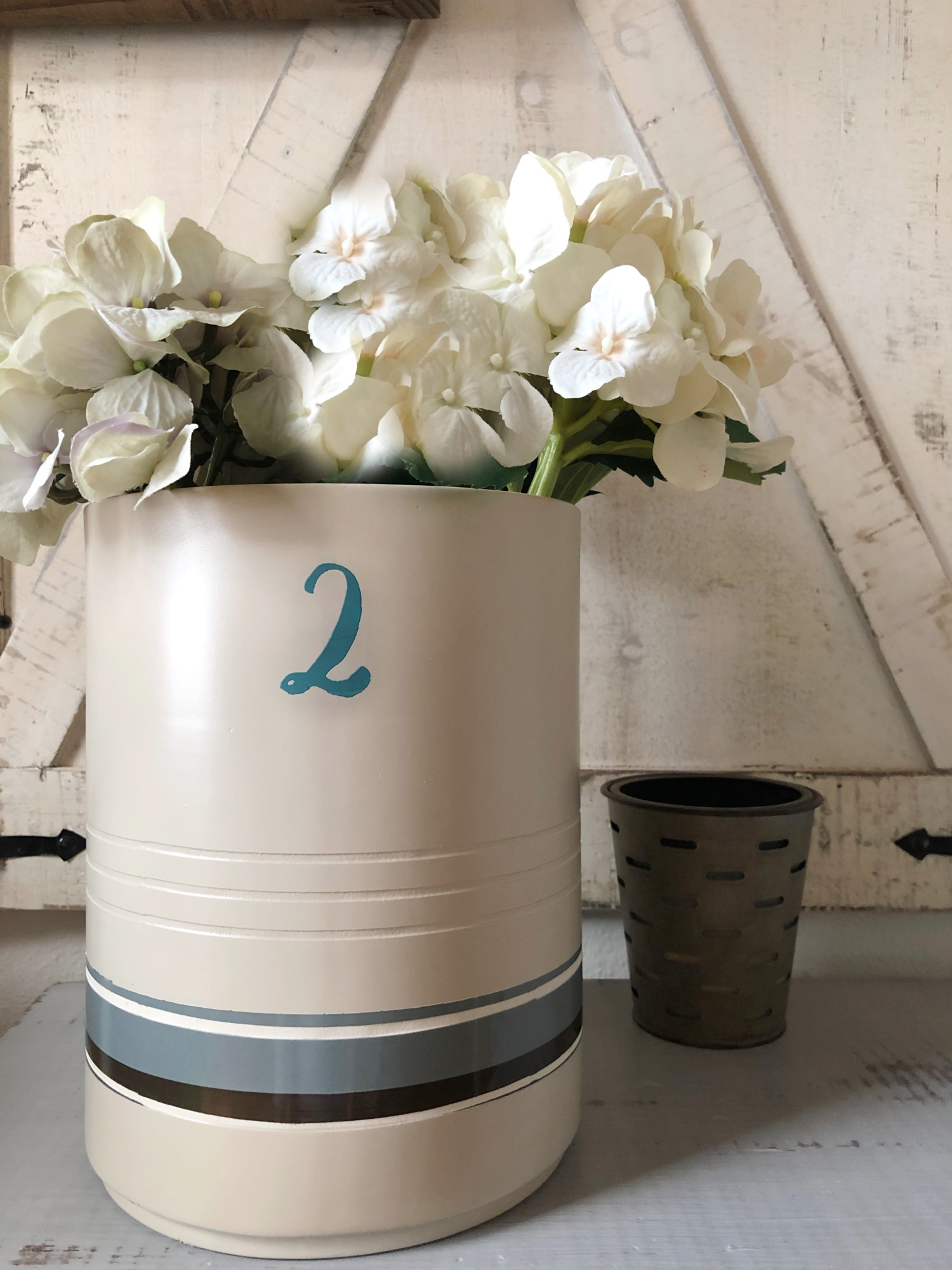 I hope your enjoyed this quick DIY, I will share a photo on Instagram, are you following @refreshrestyle <–click over there? Please do 🙂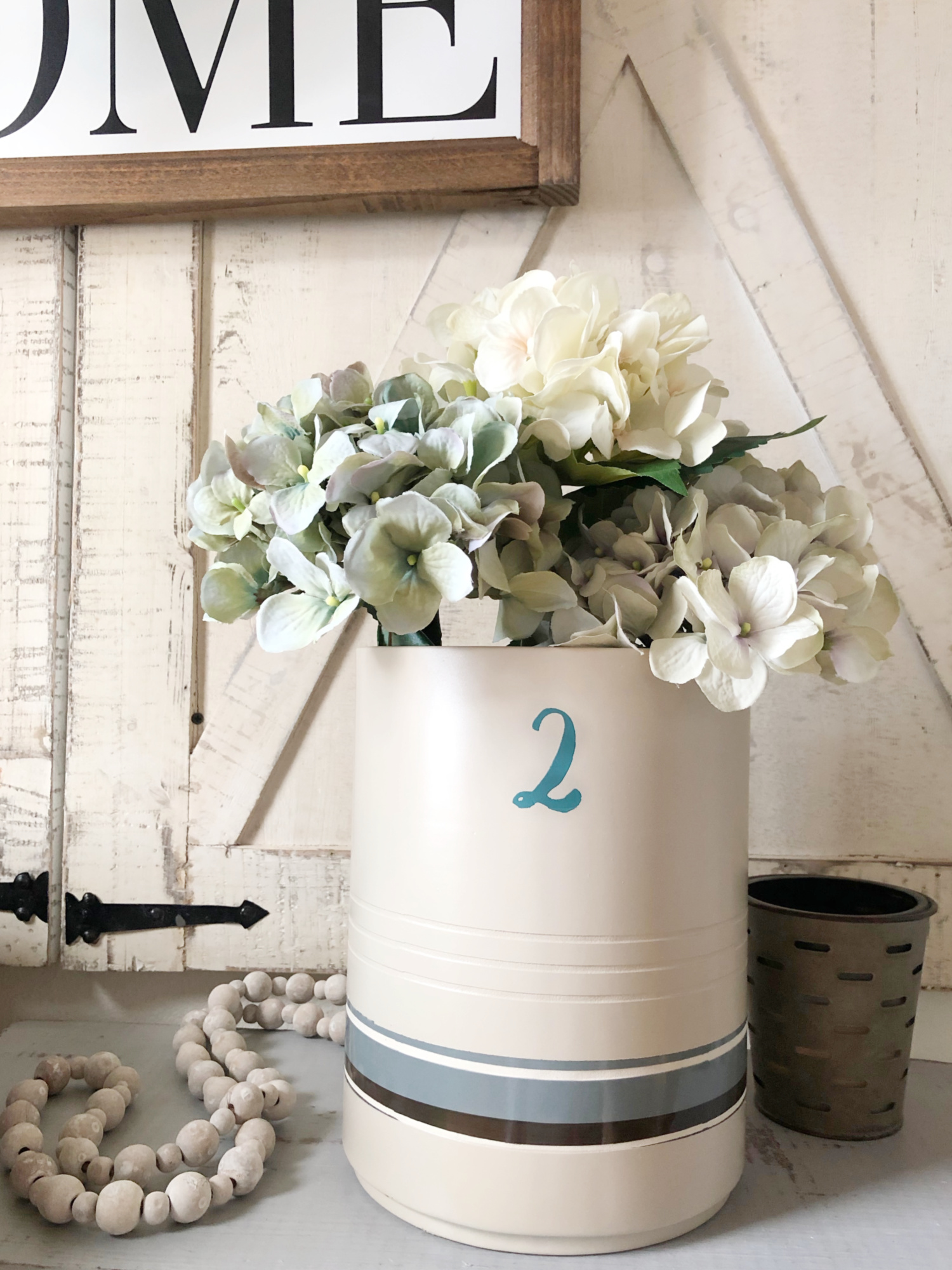 Be sure to check out the other ideas:
Making Decorative Garden Stones from Copper Molds