A few friends of mine have been teasing me with their dollhouse makeovers. All their chatter got me interested, so I had to play along with them. Today I am going to share my Dollhouse made from Crates! I am hooked on miniatures!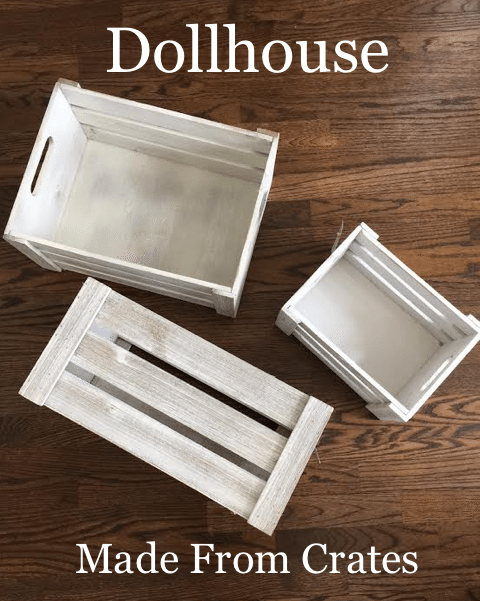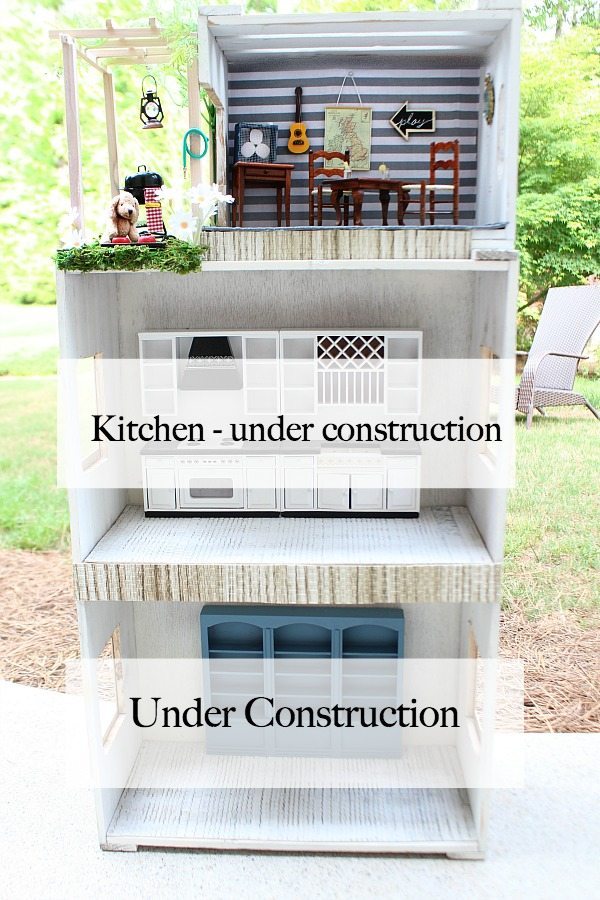 This is a one room makeover, after I attached the crates, I decided to work on one of my favorite areas in my own home. The dining and outdoor space.
I used 3 crates (purchased at Michael's), a smaller one on the top. I wanted to add an outdoor area to my dining loft.
Make cuts with a jig saw for window and door openings. (I still need to trim them out.)
Stack the crates and glue together with wood glue. Use clamps to secure until dry.
You can add more crates as the collection grows 😉 or if you realize you don't have space for a bathroom!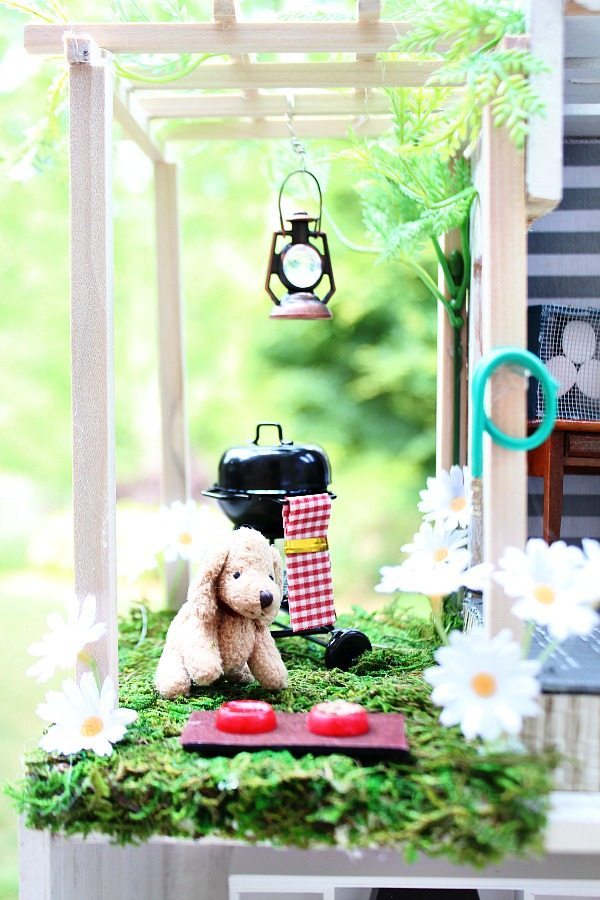 The addition of the pergola and grass came next.
The pergola is made from square dowels and the grass is sheet moss. I used my hot glue gun for all the construction. (Dowels are from Lowe's)
I added flowers and vines.
Lantern hung with wire.
Grill, dog food/water, water hose, flowers and vine are from Michaels
Murphy dog is from Hobby Lobby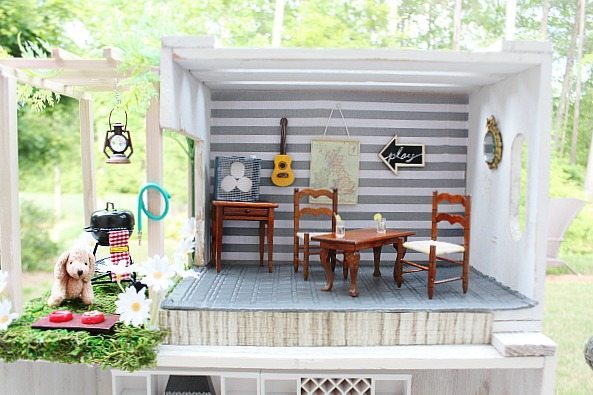 Flooring is a place mat – cut to fit and paint.
Wall covering is fabric. I used spray glue and attached it to card stock. I can change the floor and the walls easily. I didn't make them permanent.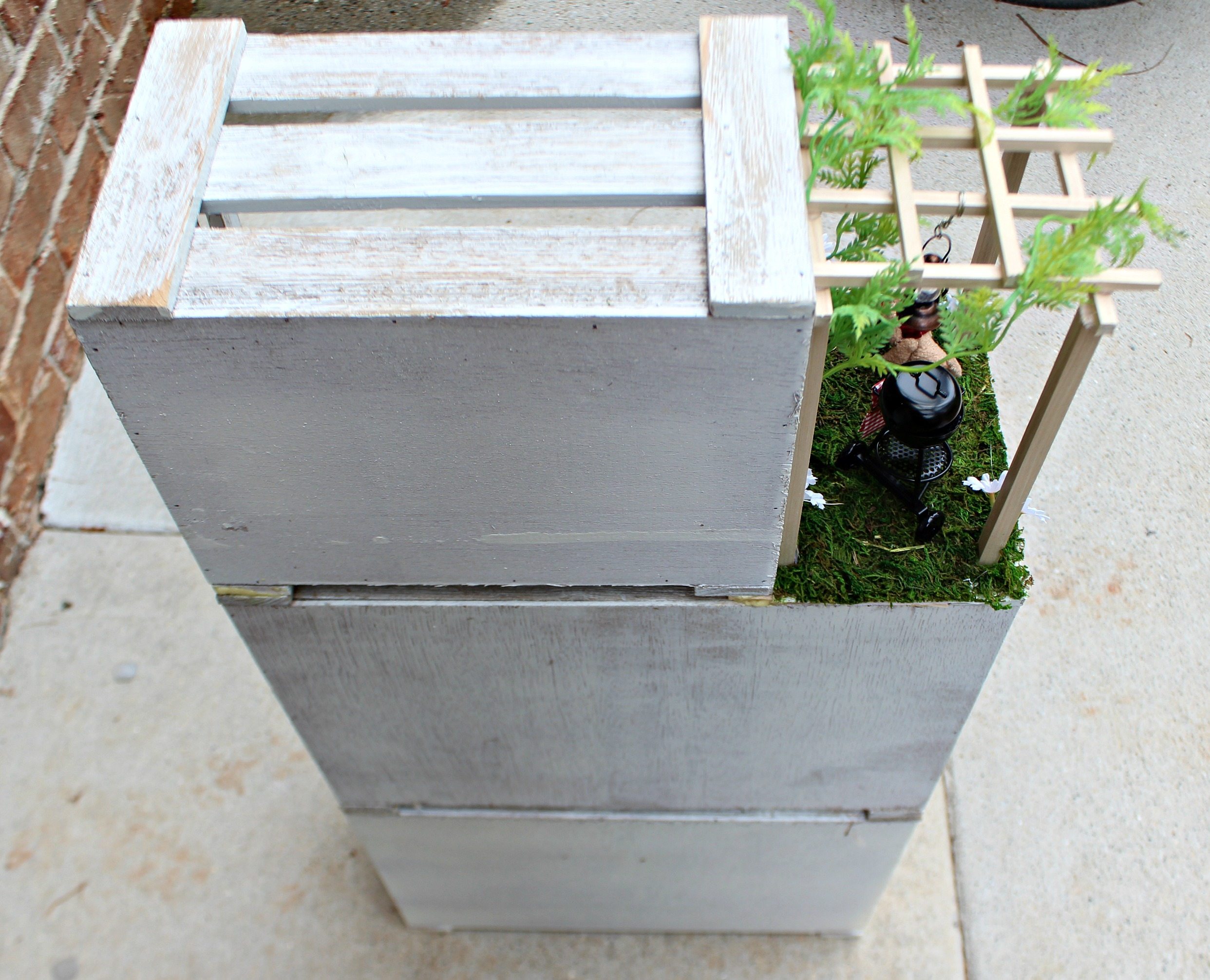 View from the back.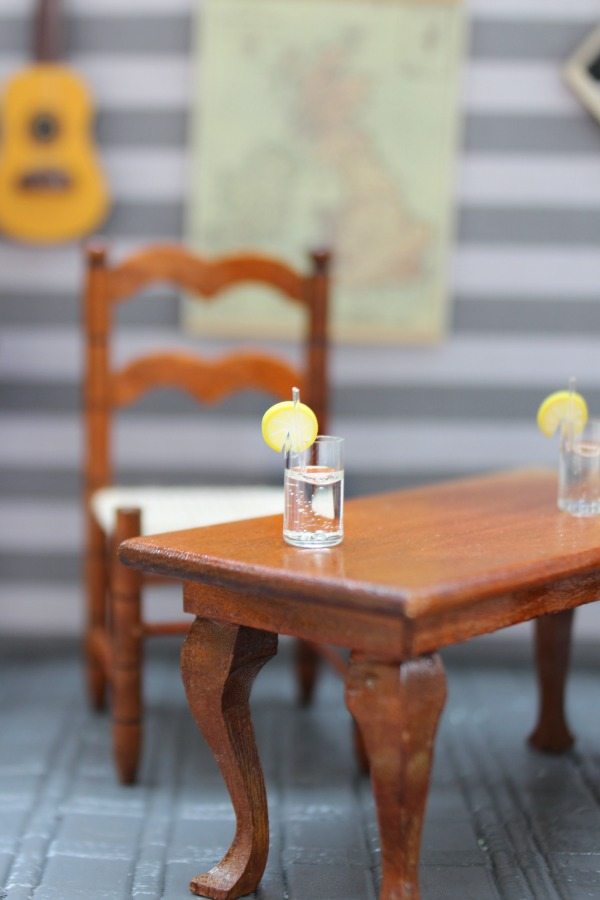 Grab a mini lemonade with ice! From Michaels!
All the furniture is from my friend Jeanie – they have been stored in same shoe box they were in the day she gave them to me… 3 years ago! I took this as a sign that I needed a dollhouse.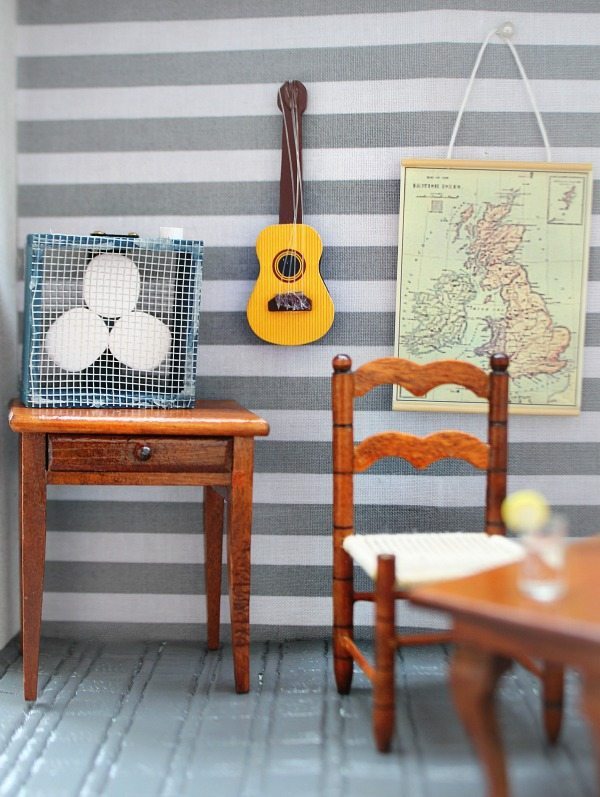 In Georgia we have a fan in every room!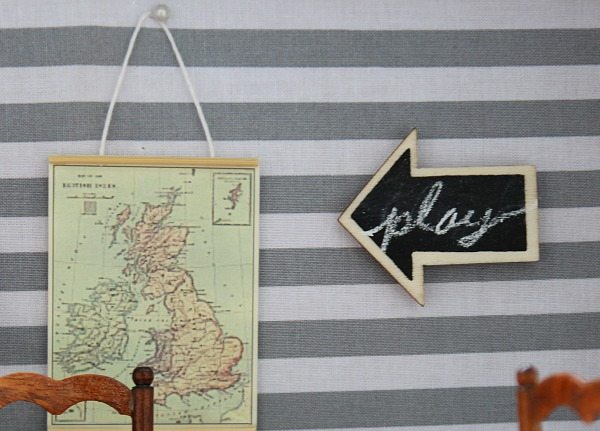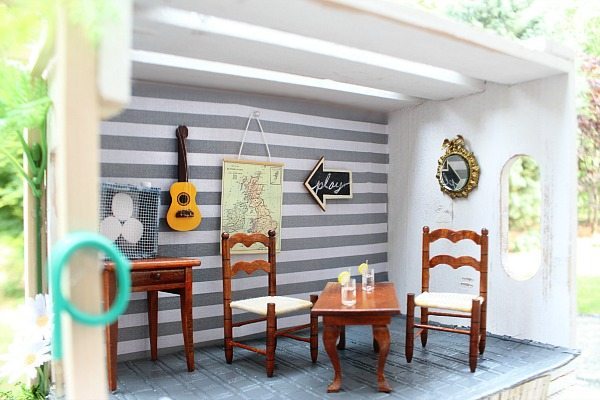 This kitchen renovation is next. I found an amazing kitchen set on eBay.
If you're wondering – yes I have an obsession – I find myself looking at miniatures way too much. These rooms are so much easier to makeover than my own.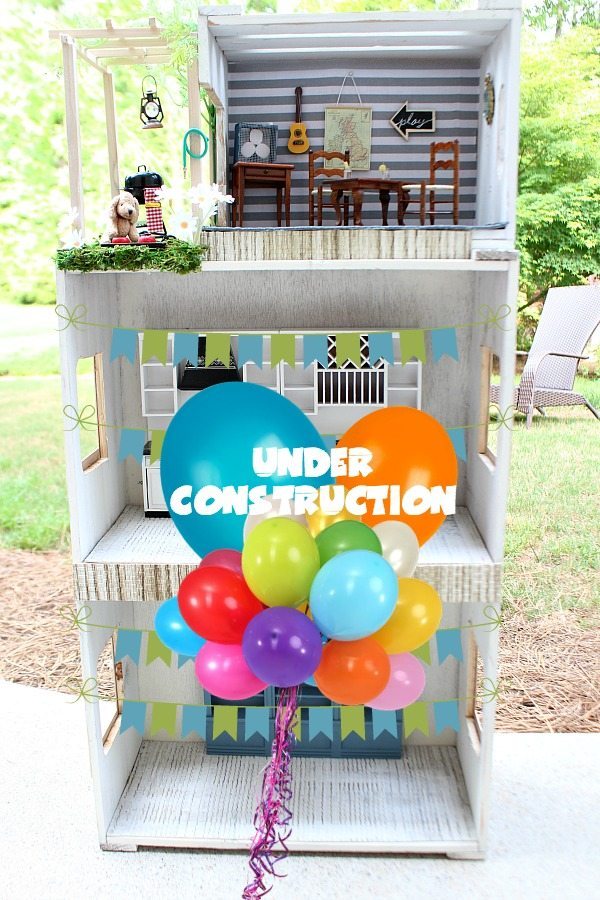 Come on, you know you want to create a dollhouse!
>>>>Pin It for later: