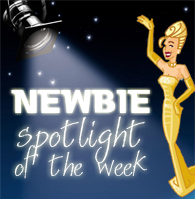 Goes to: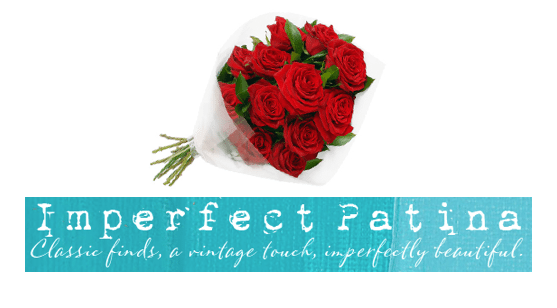 You guys did not make it easy, I didn't realize how hard it would be to choose my first Newbie.
I am so excited to be involved in this weekly event, all of you are so talented.
***********
Welcome Sarah from Imperfect Patina!
Sometimes when you makeover furniture you uncover things that you don't expect.  Most of the time it's not a good thing.  Remember my round dining table?  Anyway when Sarah started this project, she had no idea what she would find beneath this bright red paint: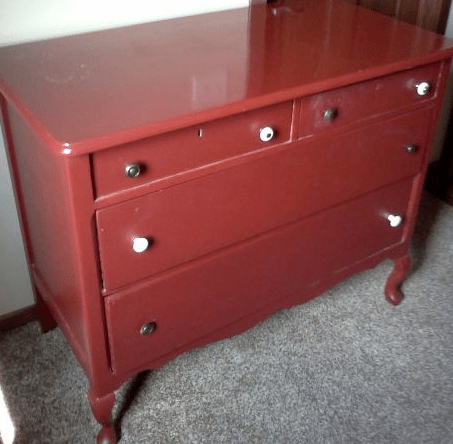 I  can tell you, I just wish I'd uncover something this gorgeous!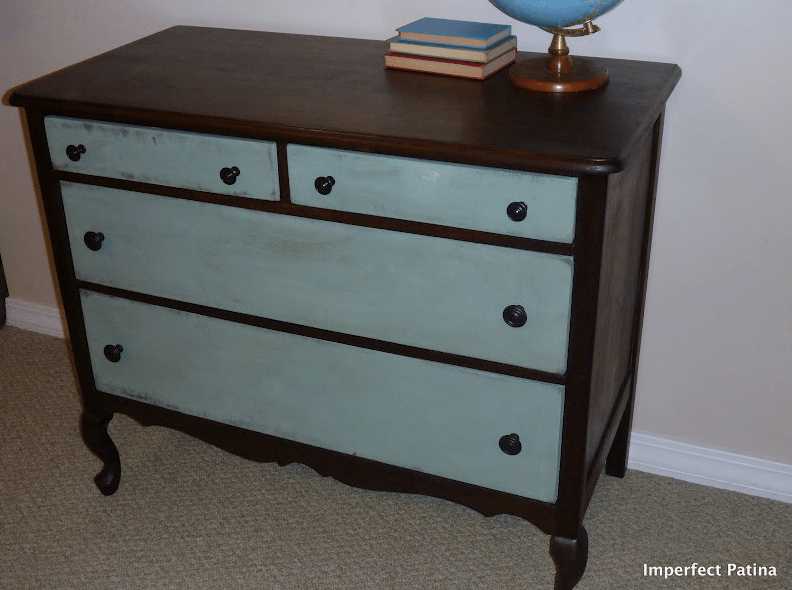 Sarah has been refinishing furniture for years, I hope you'll go over and welcome her to blogging, nose around a bit and see what she's been up to.
I am loving this combo of natural wood and ASCP duck egg blue!  It looks great, Sarah shows you here step by step process.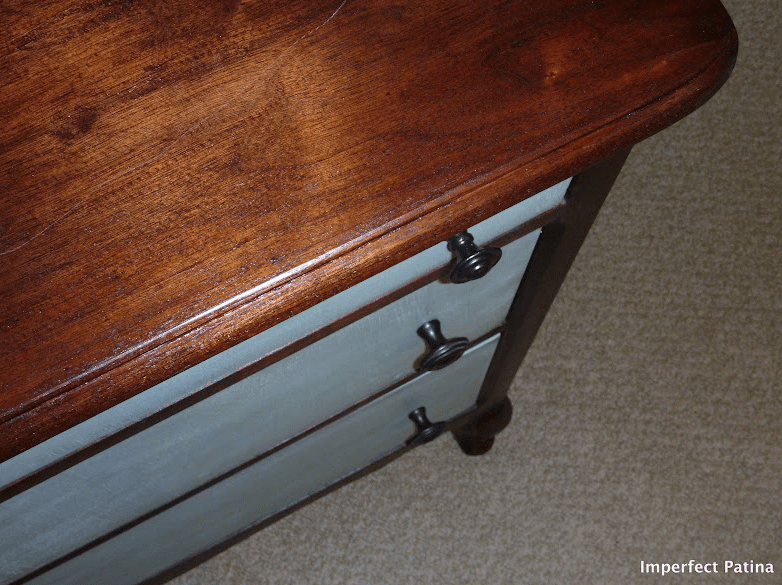 Thank you "Imperfect Patina"-Sarah for linking up at Debbiedoo's Newbie Party
Please grab this button and put it on your post or blog 🙂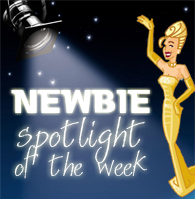 I'm looking forward to seeing who else is in the spotlight over at:
Fox Hollow Cottage
(Please do not pin from this post~click over and pin from Sarah's site Imperfect Patina)