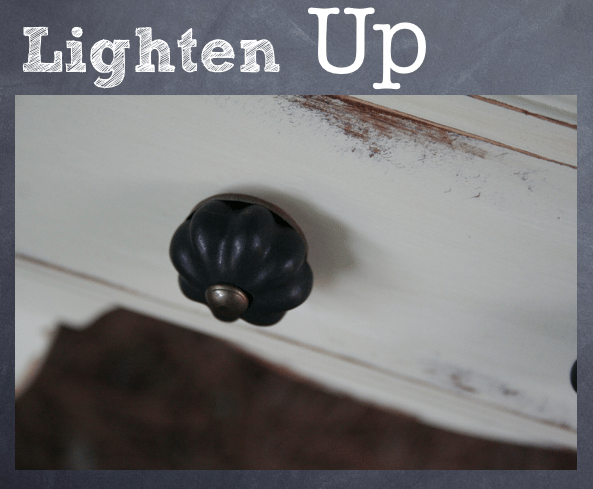 It's not like I don't like wood.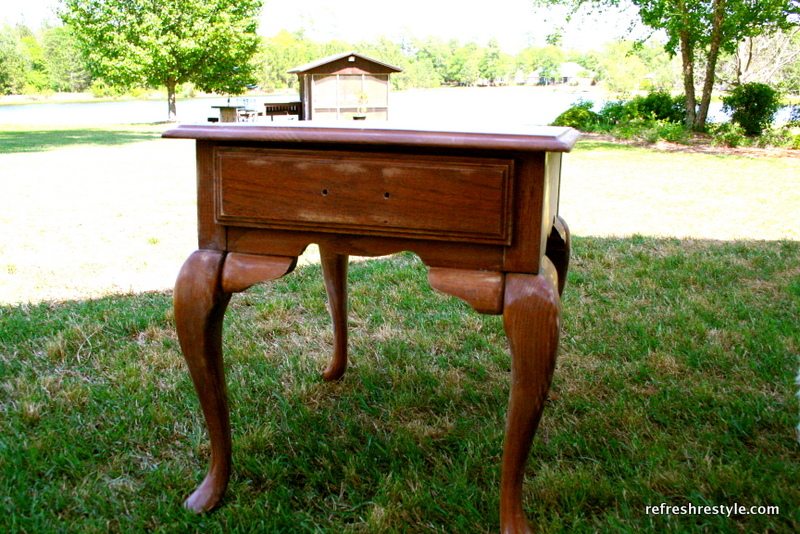 It was just so pretty outside,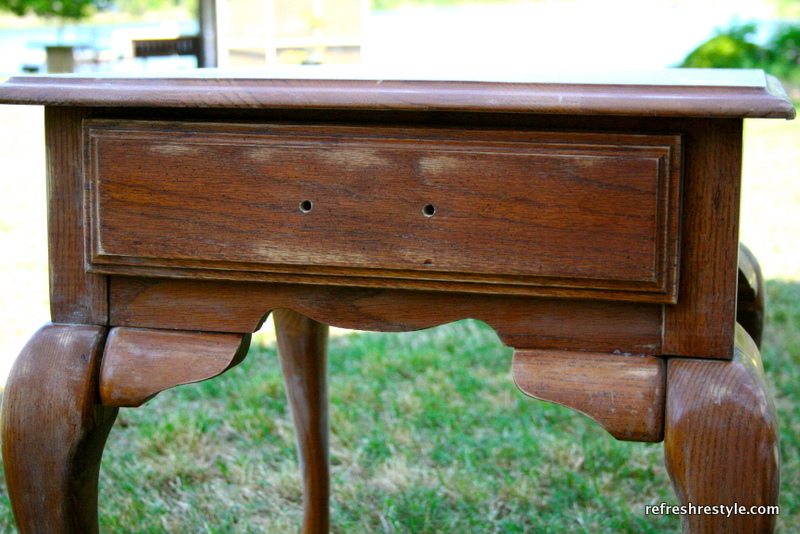 and the wood was just an excuse to get out there and sand something.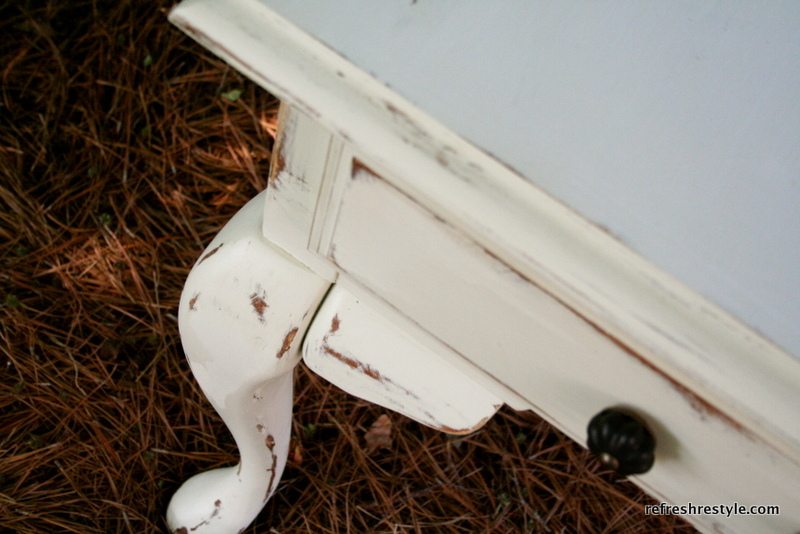 After I sanded it, I had to paint it.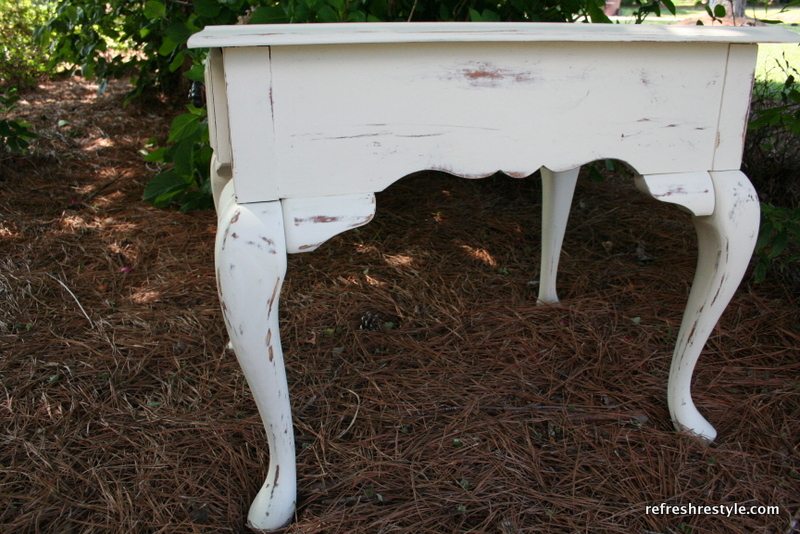 And it was still pretty outside, so I distressed it.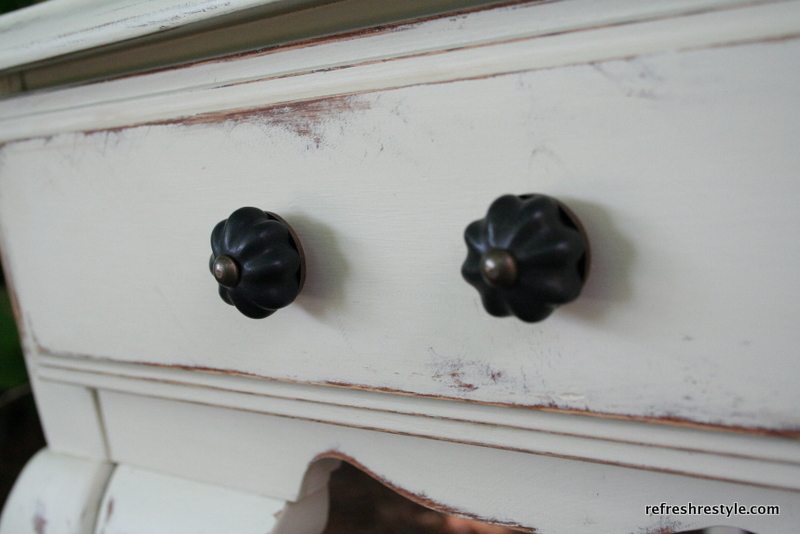 I added a couple of jewels.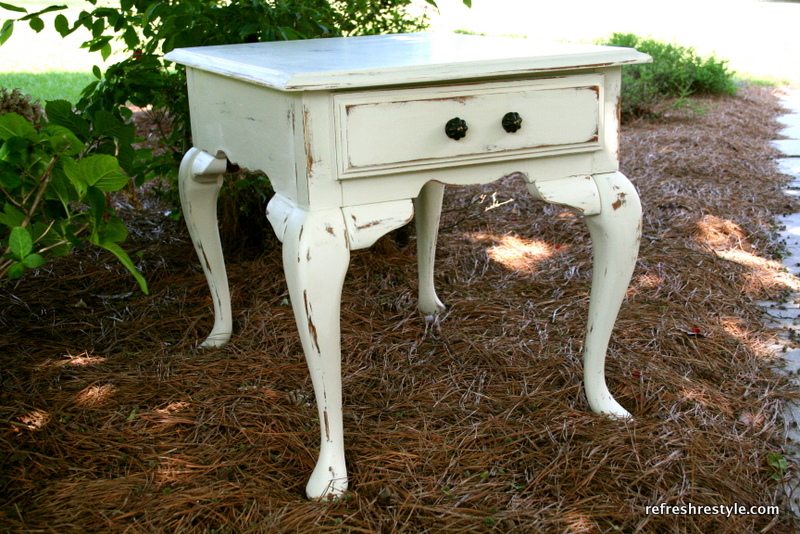 The weather has been perfect
for
lightening up.
Sharing: From My Front Porch to Yours, Primp, At The Picket Fence