This chair has lived a hard life.  She's been stuck in the basement for a year or so.  And it's really not a basement, it's kinda under the house.  Our back yard is slanted toward the lake and we have a garage door that opens to a damp, dark, crowded storage area.  Sounds perfect for a lonely chair to hang out, doesn't it!?
I decided, actually Barry decided-hehehe, that it's time for me to finish some projects.
Originally brown, as you imagined. I decided on a driftwood, dry-brushed  look for the chair.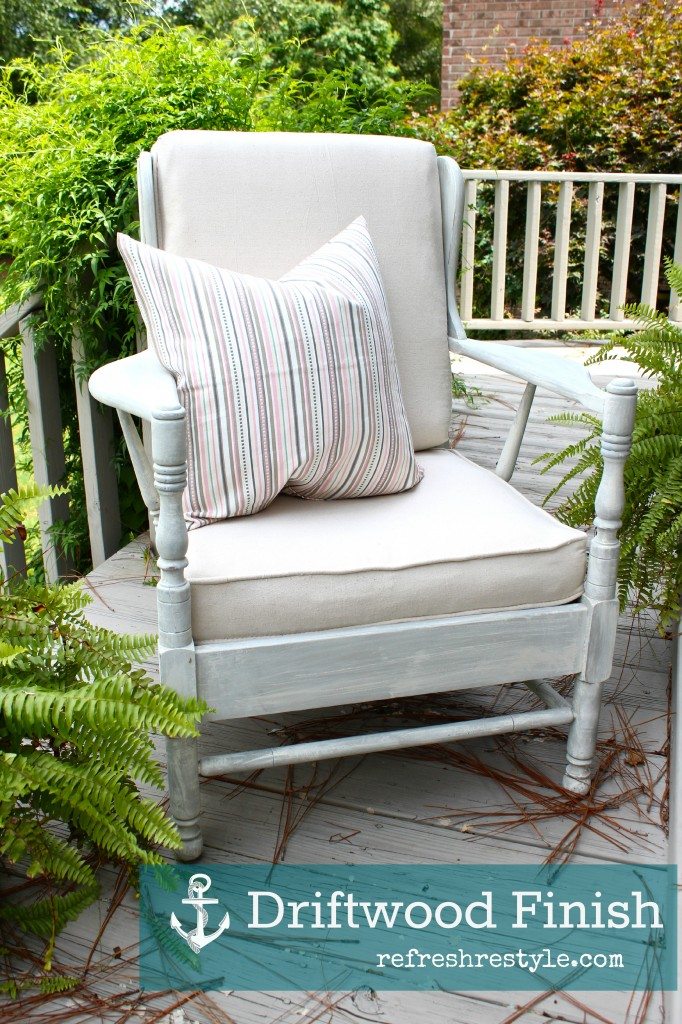 Dry-brushed driftwood like finish….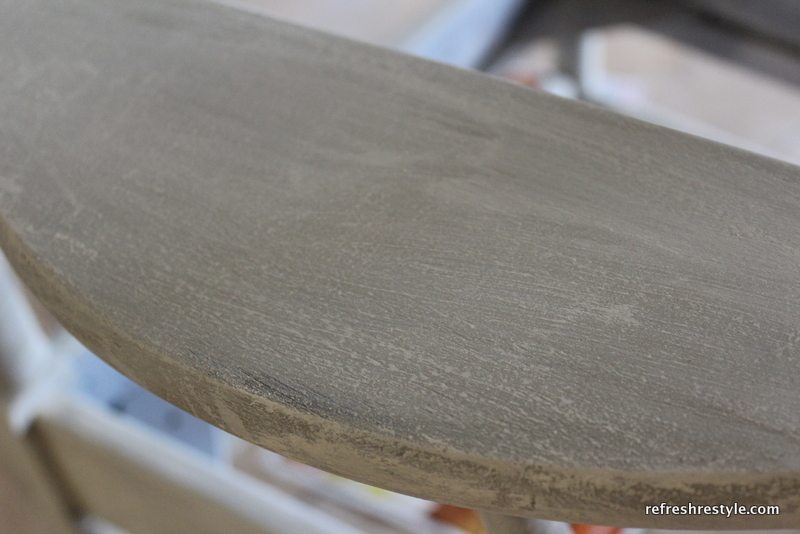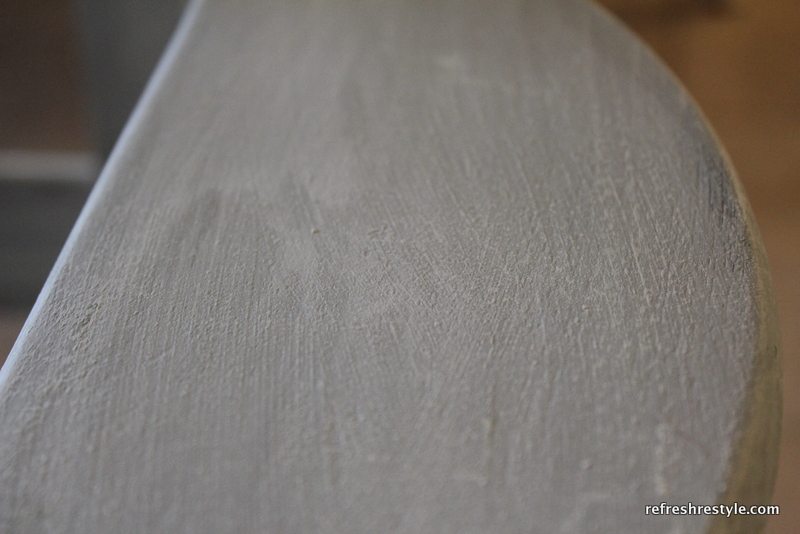 Directions for Dry-brushing
1.  Choose your solid base color.
2.  Choose a color #2  for dry-brushing (I prefer colors that are close to the same shade)
3.  Wax with a white wax
Paint your piece let it dry completely.
For the second coat or the color you're going to dry brush with, put a small amount on a paper plate.  Dip your brush in it to load.  Wipe your brush on a paper towel.  Lightly, drag your paint brush lightly over the solid color.  Just kissing your piece with the paint brush.
Let this dry completely.
I mix water with my color #2 to create a wash and go over the whole piece to marry the colors.  I apply it and wipe off.
I finished this piece with Miss Mustard Seed's White Wax.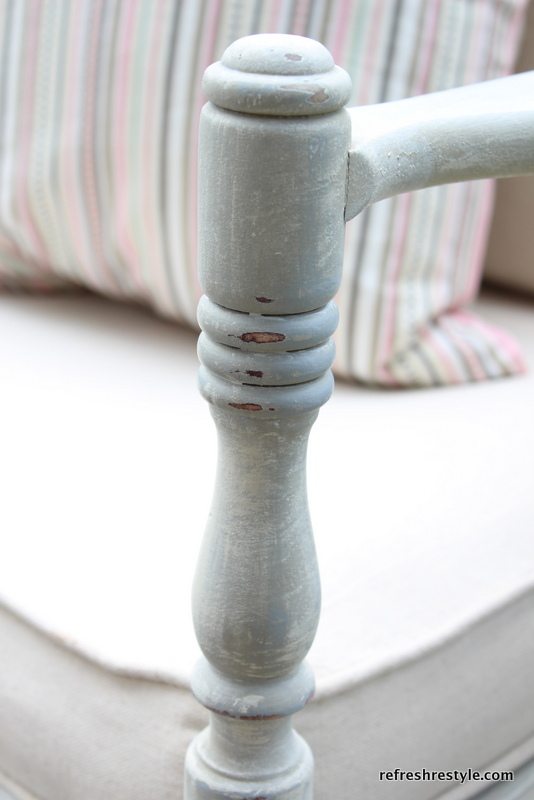 When everything was dry, I used a sanding block and lightly distressed.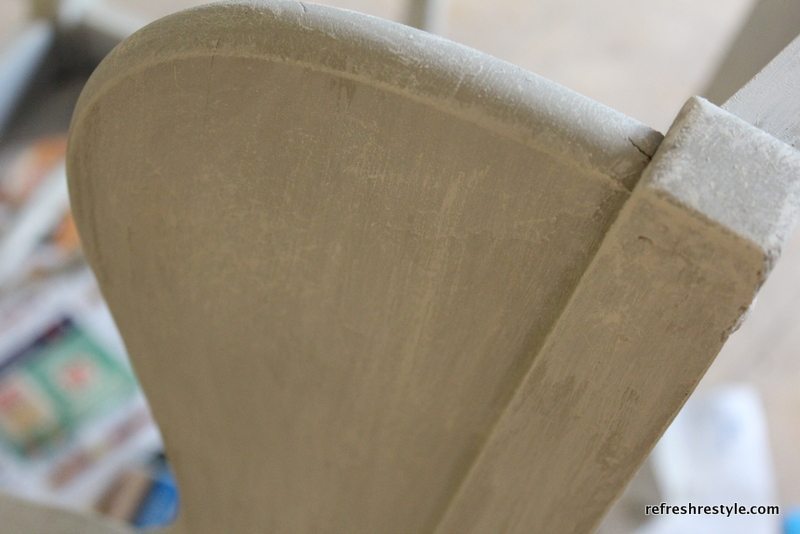 I wanted it to look weathered.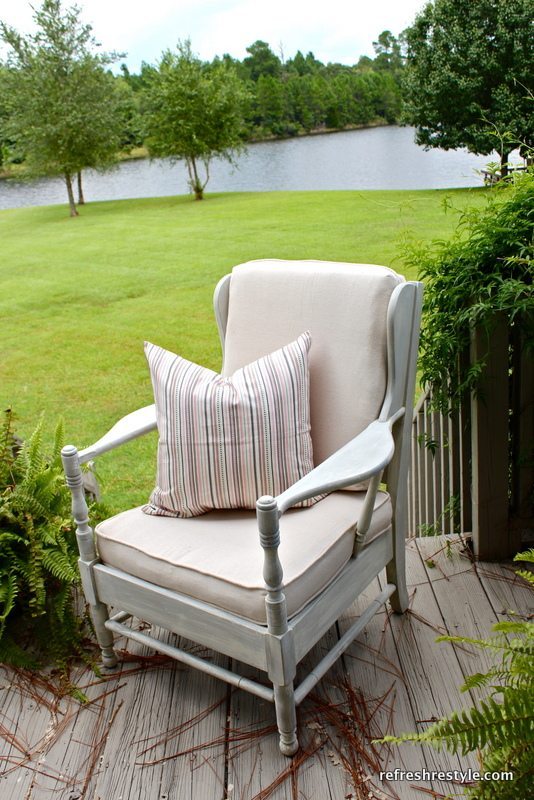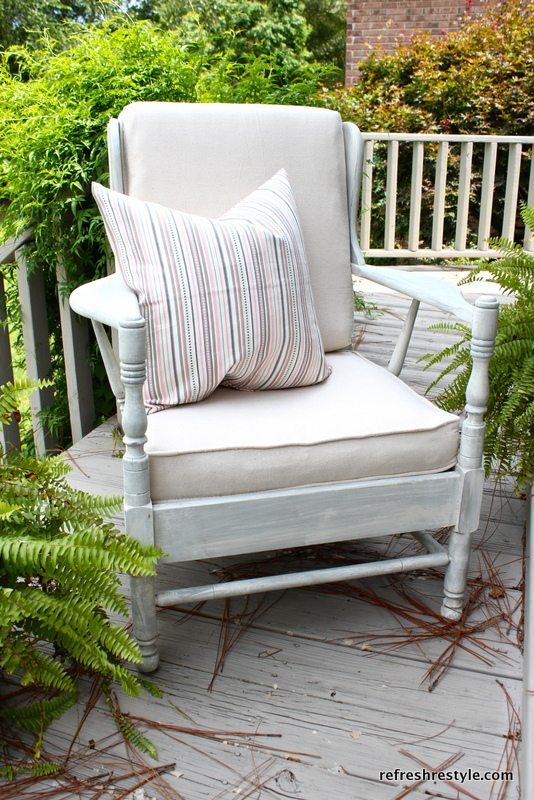 She's like a new woman now, sporting her new finish and her drop cloth covered cushions 🙂