We've been working on a room renovation and there's a lot of small pieces of wood laying around. In fact, I been moving them all over the place so we don't trip over them.
You know me, I kept looking at that pile, thinking that I could make something with it. Let me show you how I made this easy scrap wood patriotic centerpiece.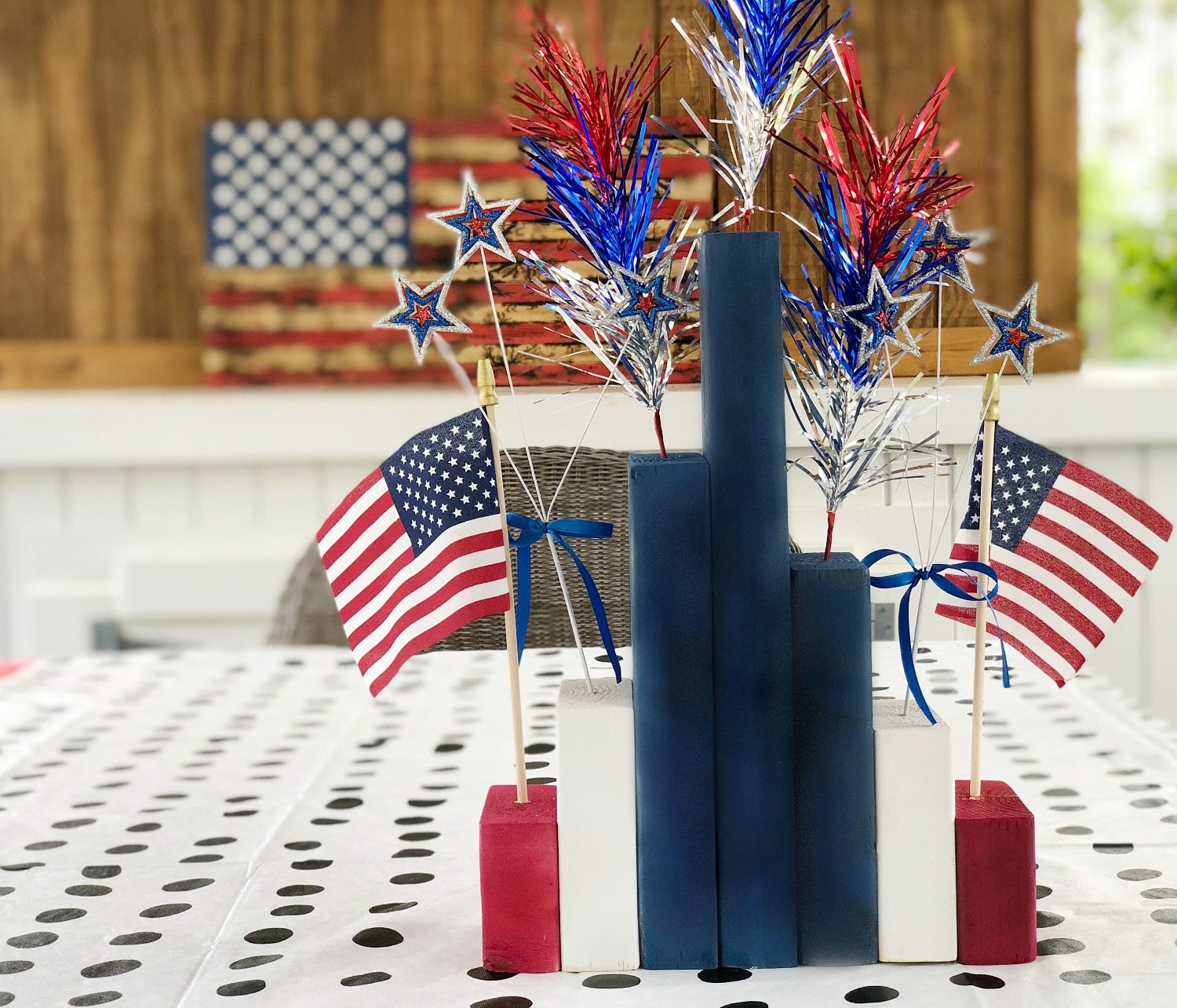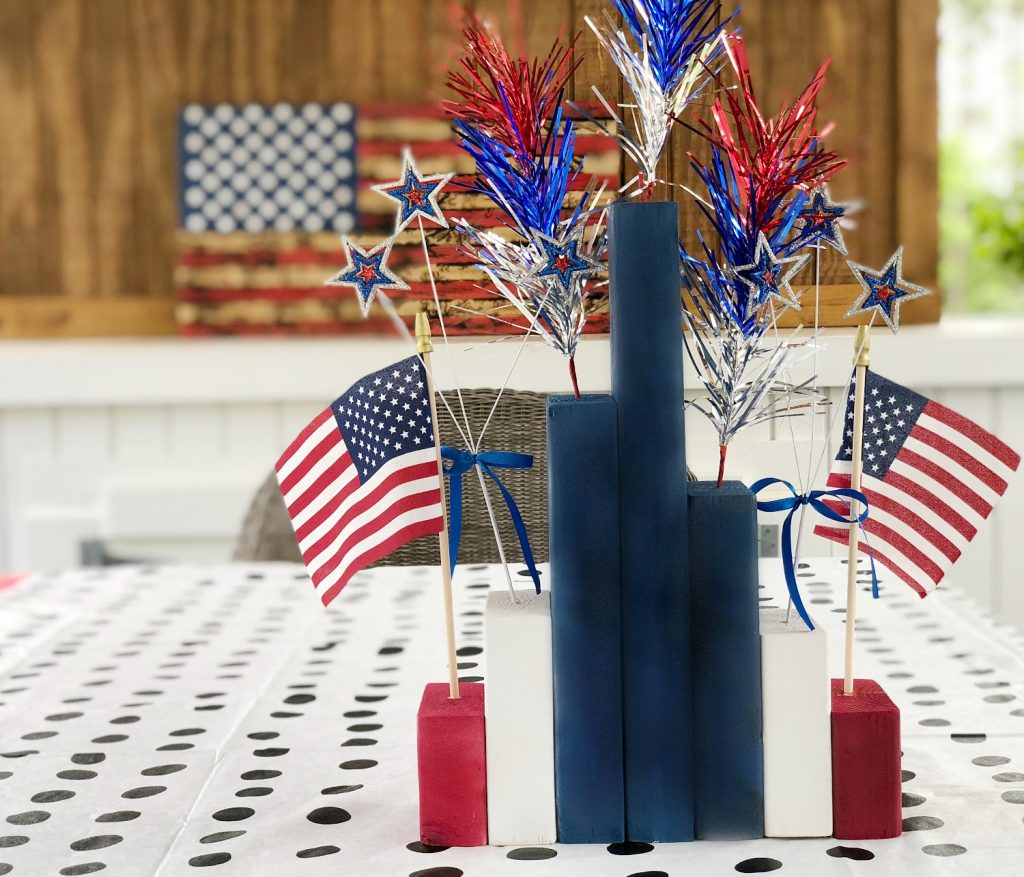 This is a super quick project with so many design options. I worked with the scrap wood that I had, I only cut a few pieces.
How to Make a Scrap Wood Centerpiece
you will need:
Wood (I used 2″ x 4″ wood)
Spray paint (really any paint will work)
Wood glue or nails
Drill and drill bit
Patriotic decor, small flags
Spray paint the scraps, I used red, white and blue. I didn't have to buy the paint as I am a paint hoarder but we don't need to talk about that right now 😉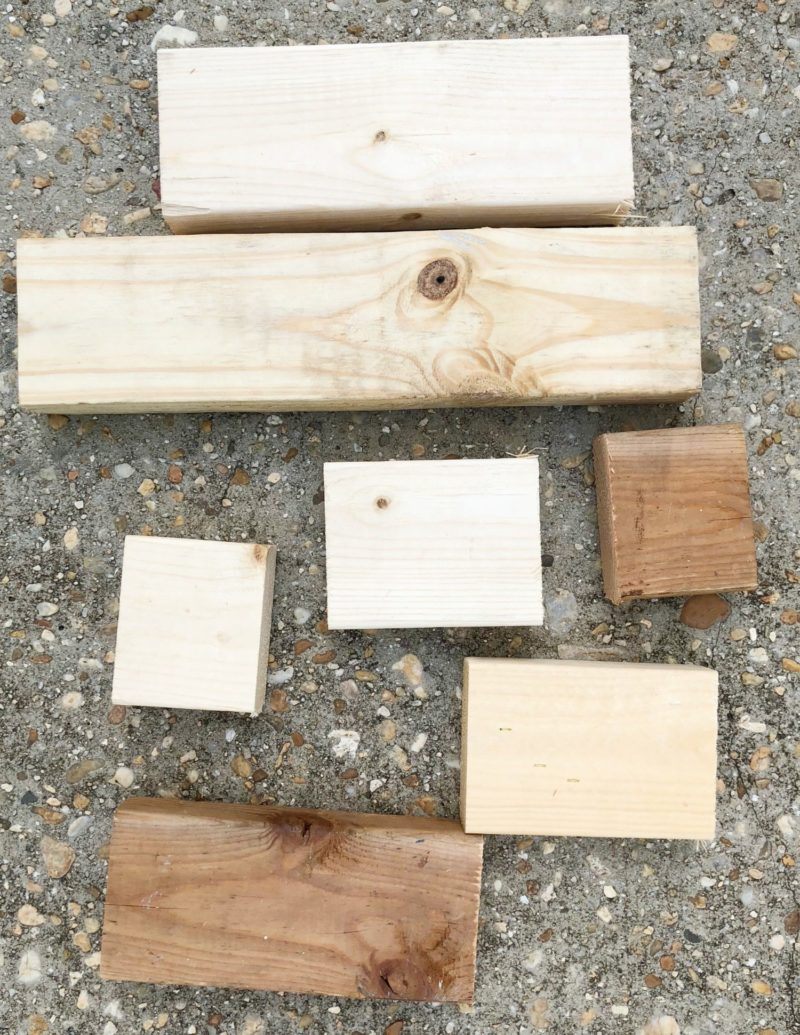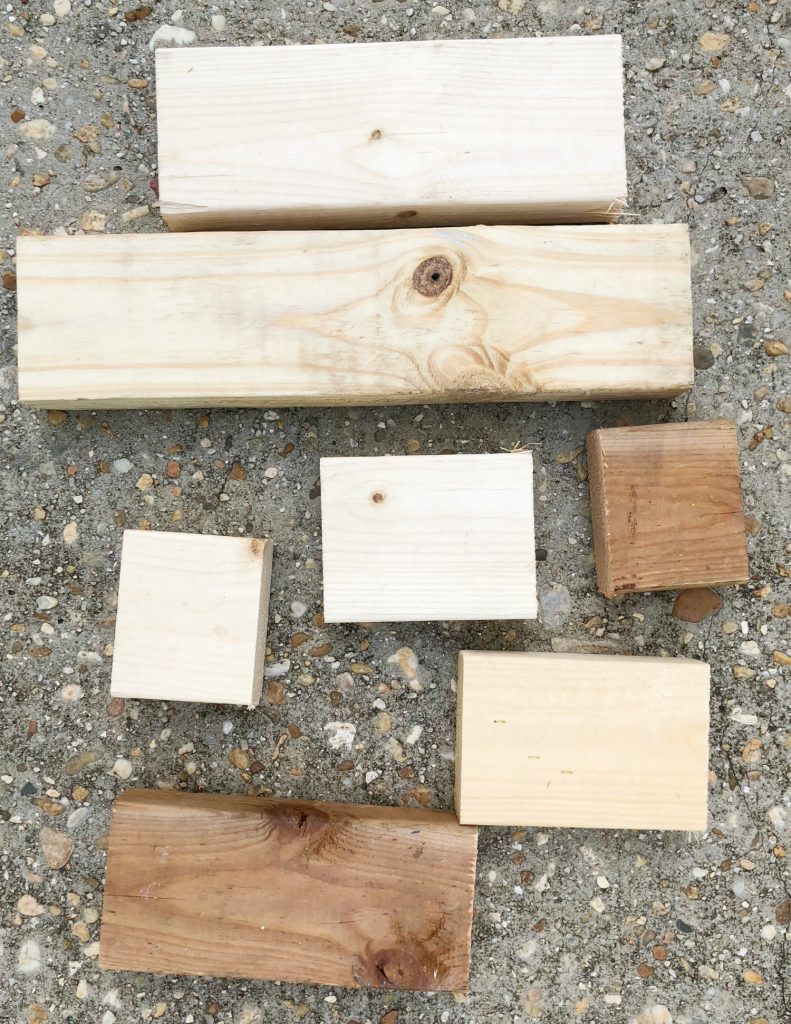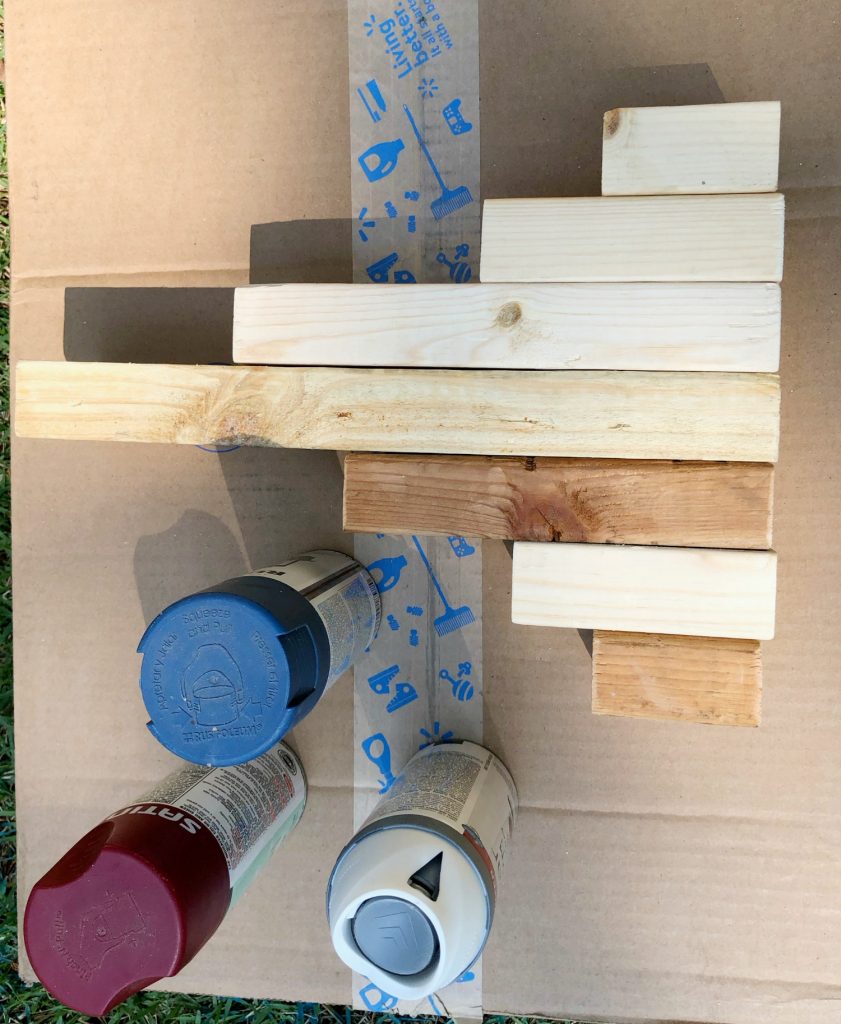 After the paint dried, I used a nail gun to attach each piece of wood. I started with the blue and worked my way out to the red. You can use wood glue instead, just strap the pieces together until it dries. Be careful not to use too much so that it doesn't ooze out.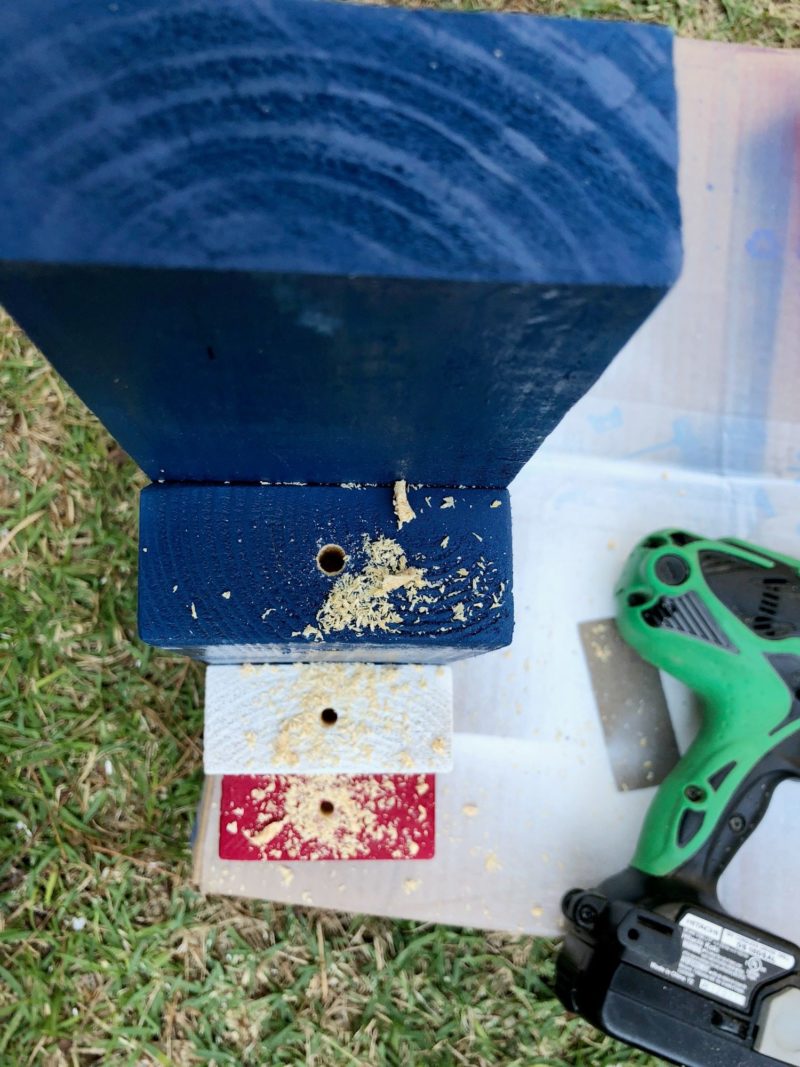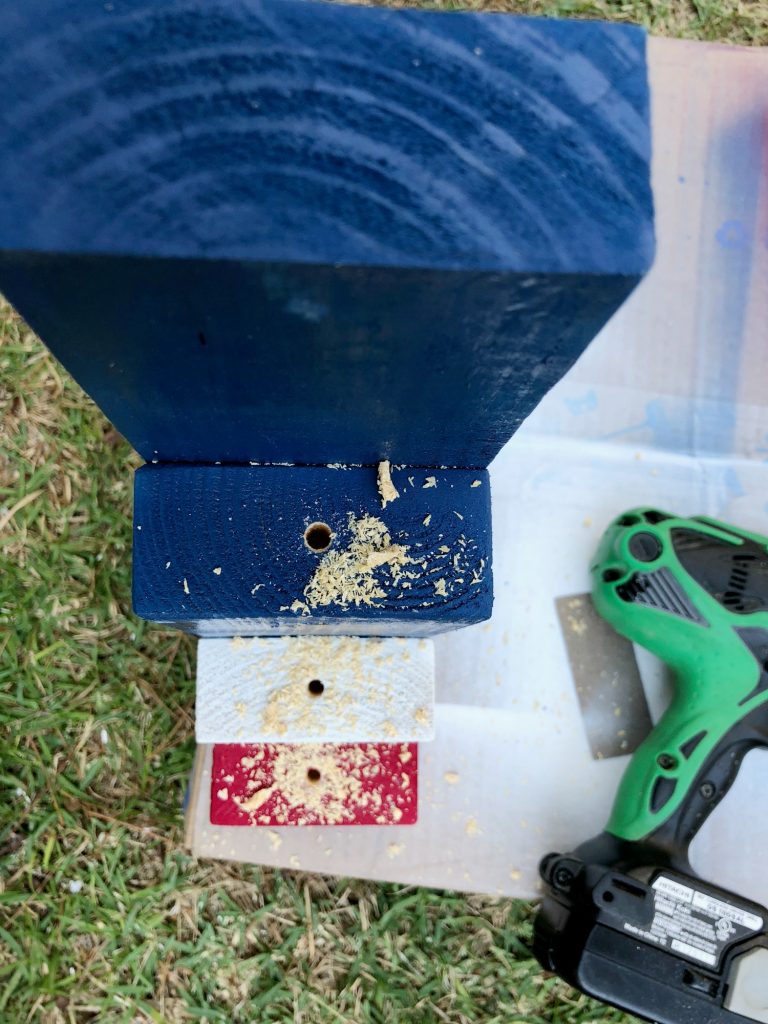 Drill holes in the top of each, I made mine the same size as the flag pole (sticks). This is where you could get creative and make the space larger and add more sparkles 🙂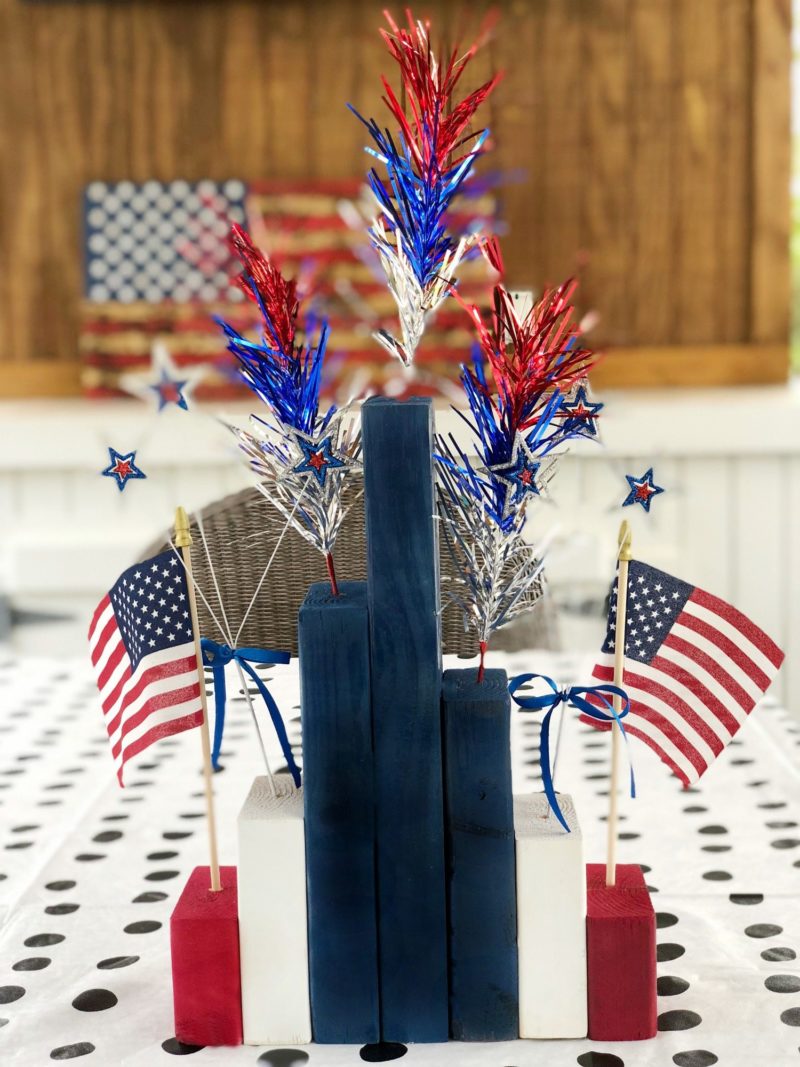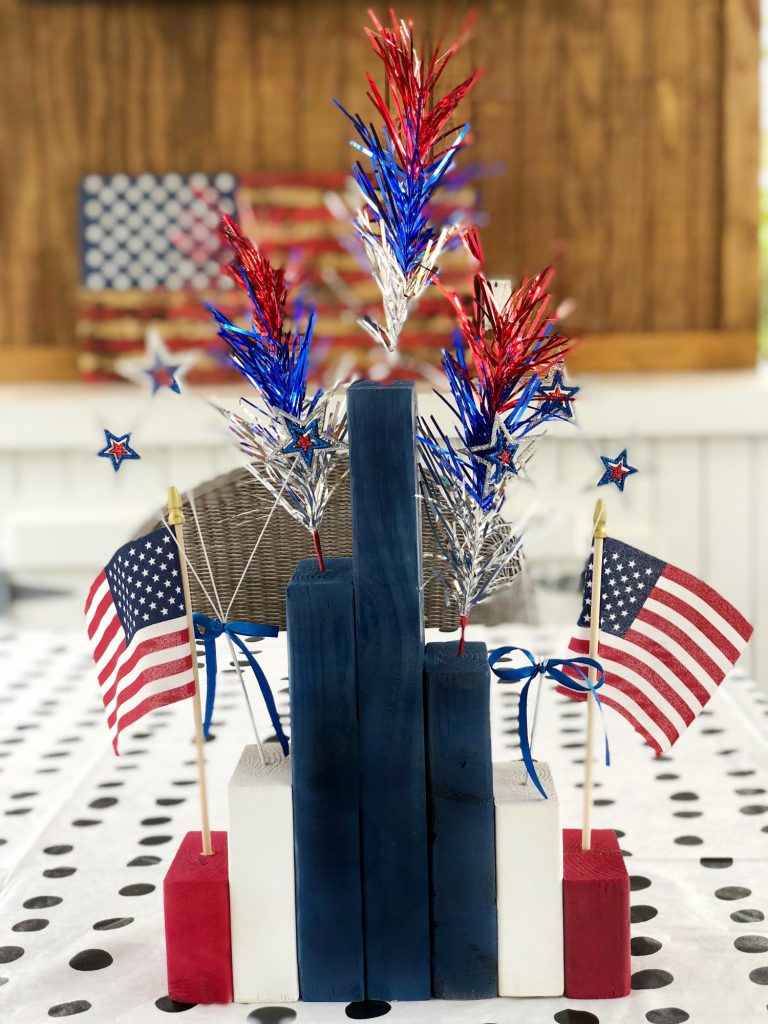 That's it! Super quick and very patriotic. Perfect for the 4th of July, Memorial Day, all summer long or any patriotic celebration! I love the red, white and blue! This scrap wood patriotic centerpiece will be perfect on the table or mantel. Happy Celebrating!