On the coffee table, and you see Murphy making sure I get the correct angle.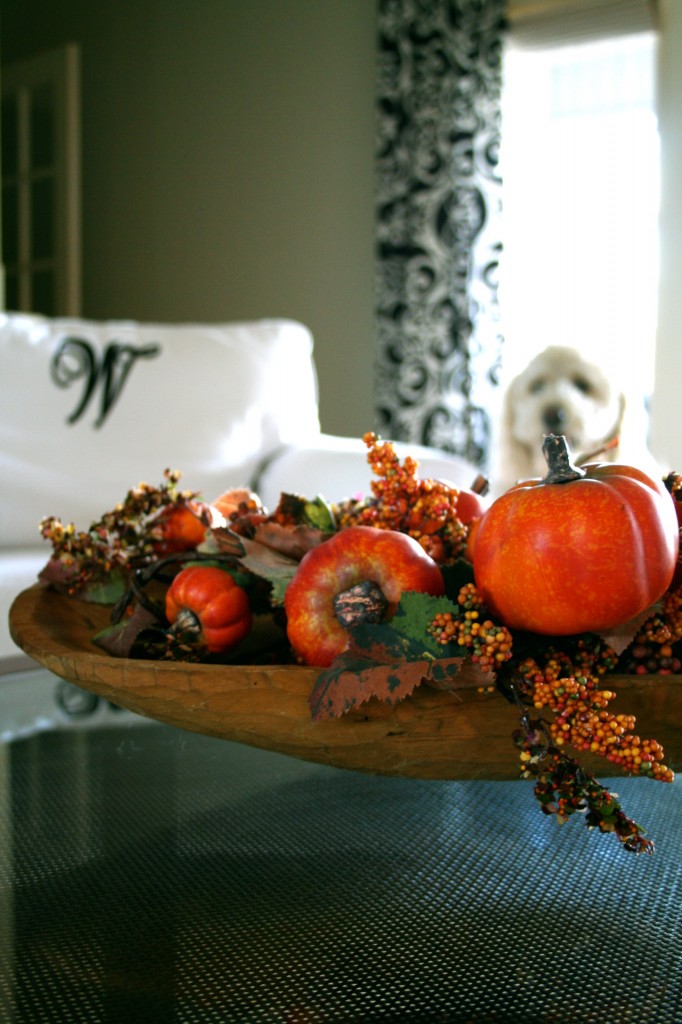 Sitting on the sofa.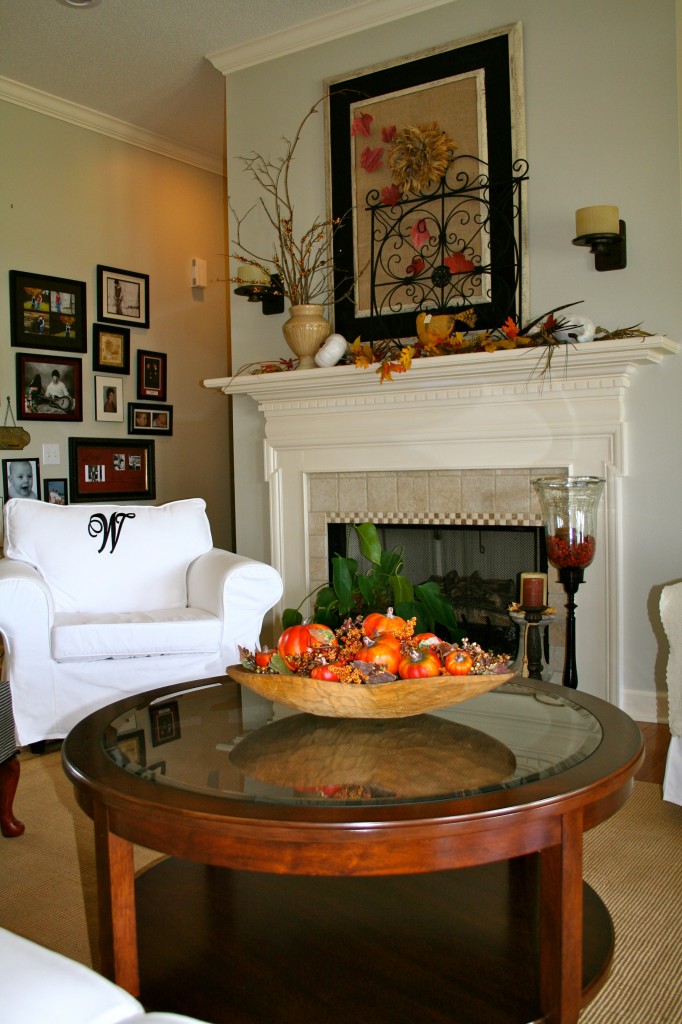 Looking back toward the front door.  I still need to paint the legs on that ottoman that I made the slipcover for.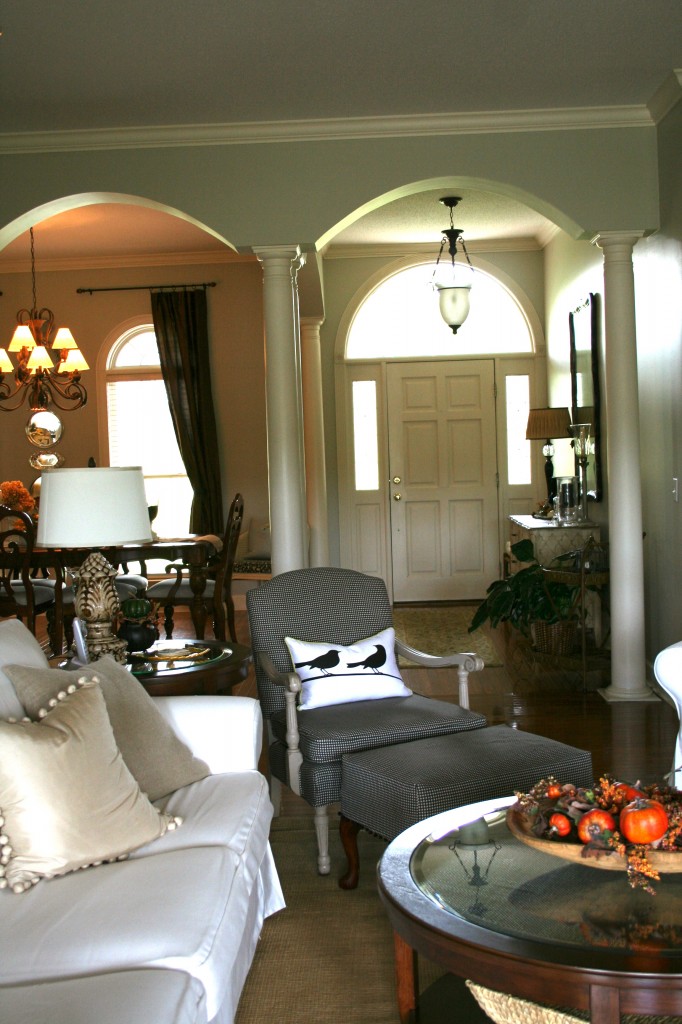 From the dining room to the living room.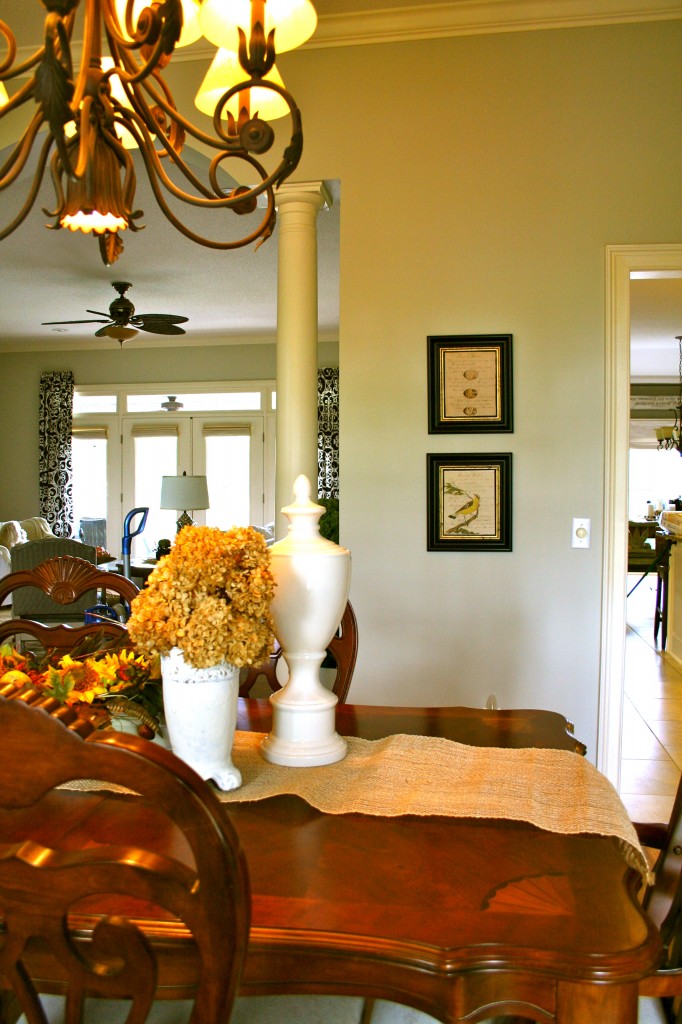 Wall behind the sofa.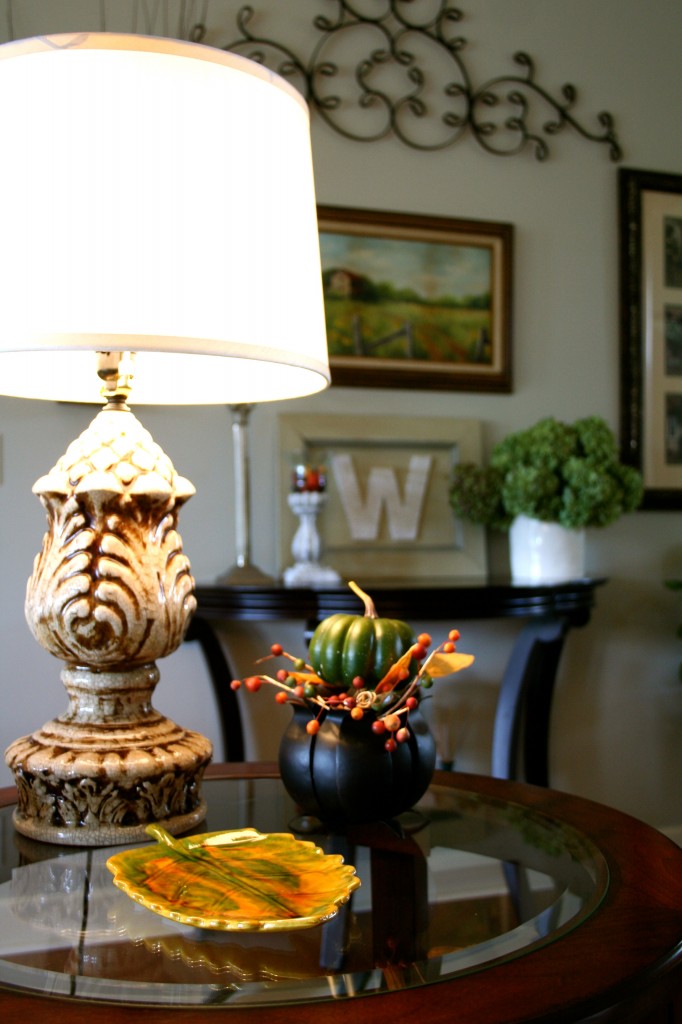 More of that wall behind the sofa.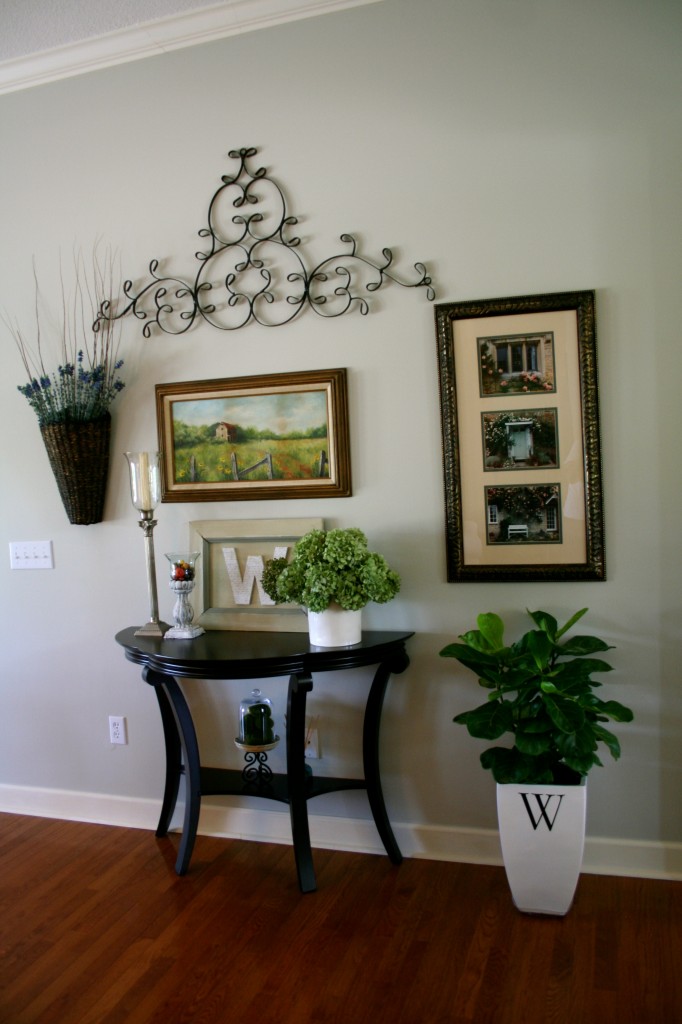 We love to watch t.v.  It's always on HGTV in this room, I'm really getting tired of all the House Hunters though.  I used to be nosy, and liked looking at other peoples homes.  But enough is enough! Mr. reFresh says he doesn't know why we pay for so many channels.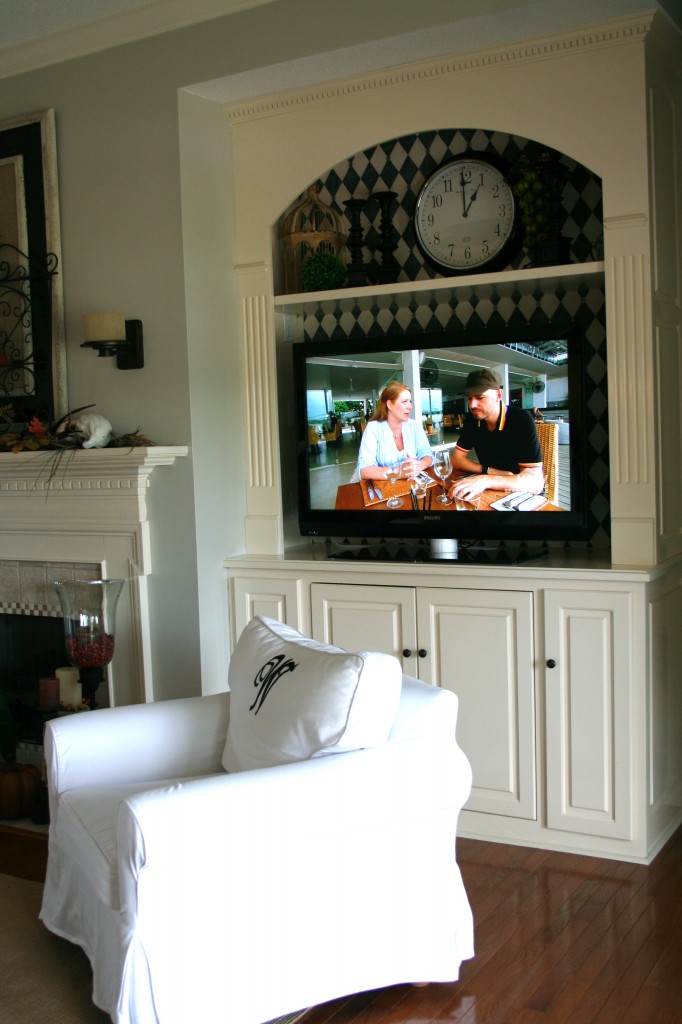 Murphy's chair. (House Hunter's on again?)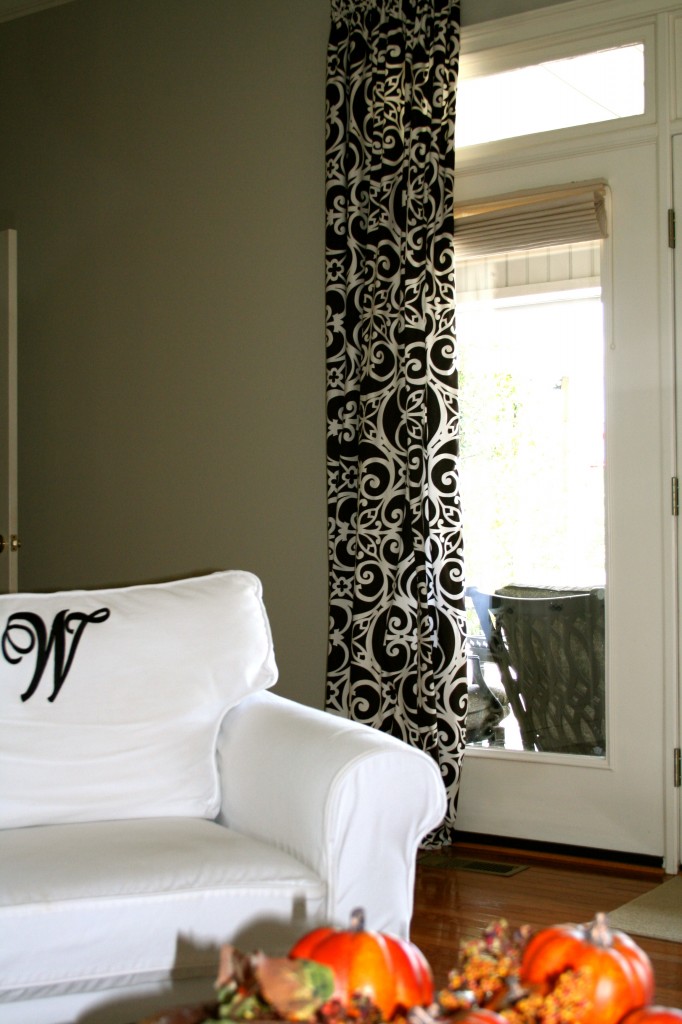 Love the gallery wall.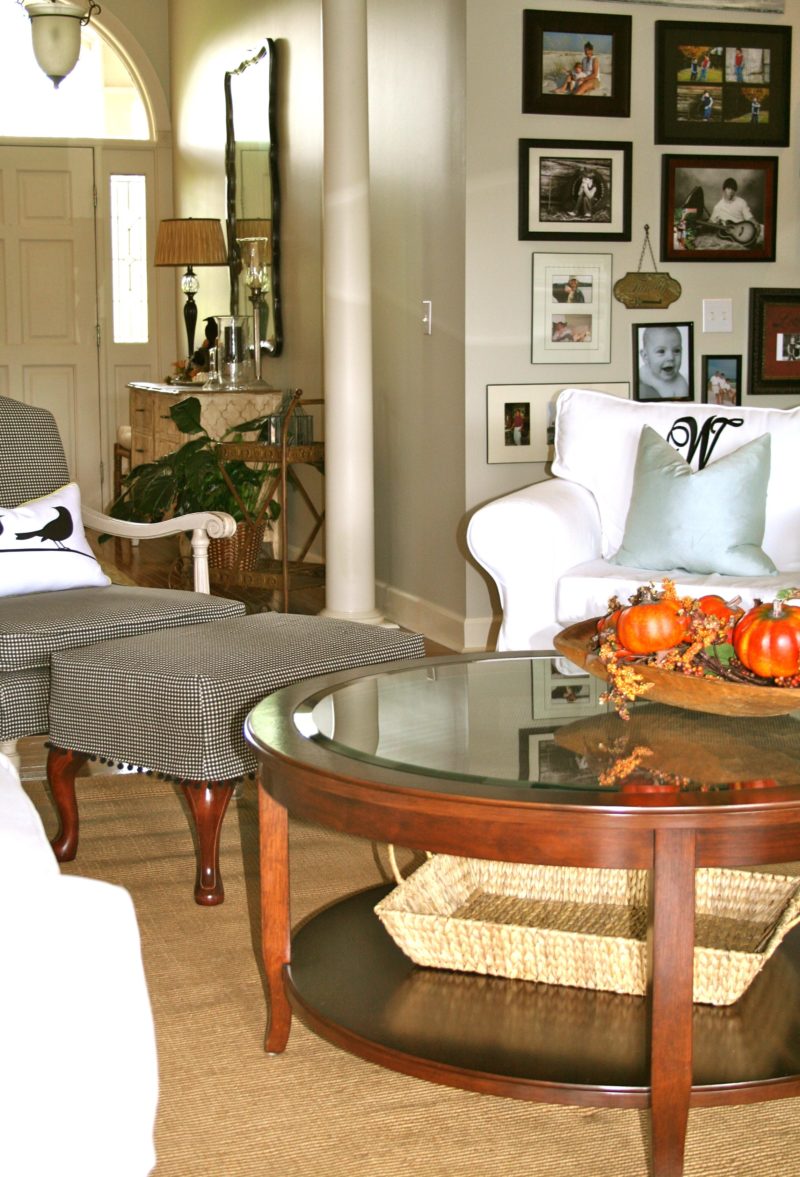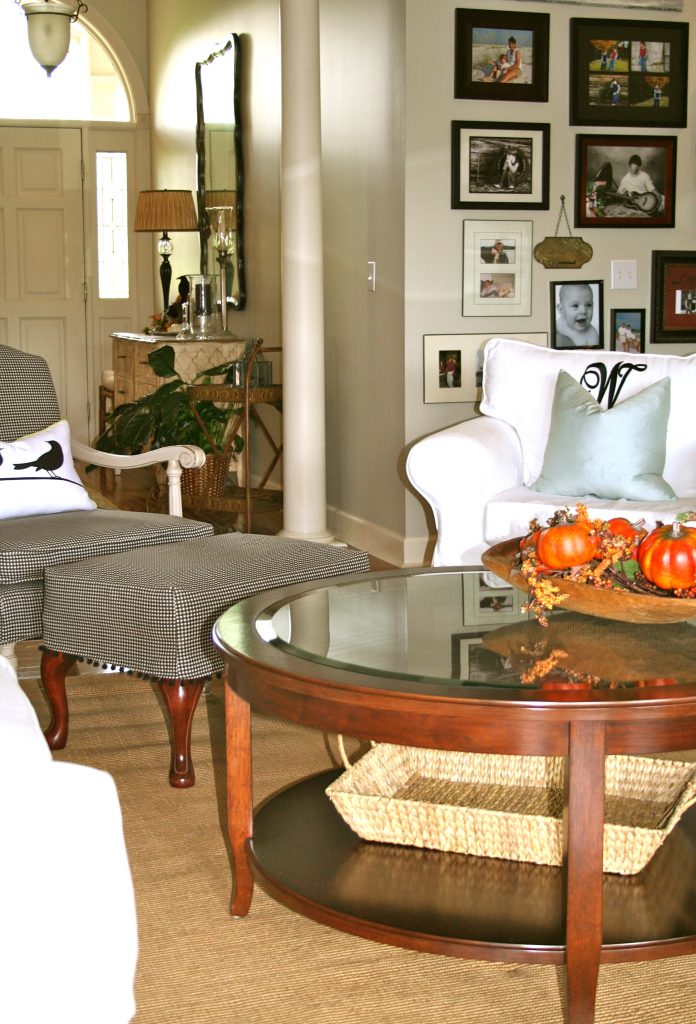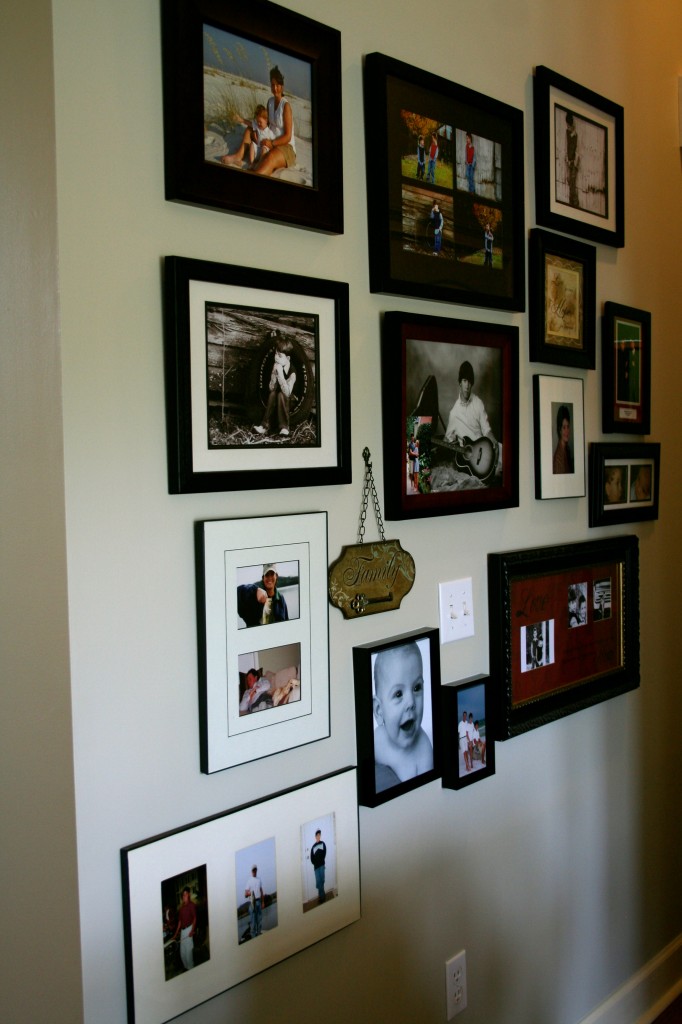 This spring pillow still fitting.  Who knew it would be so versatile!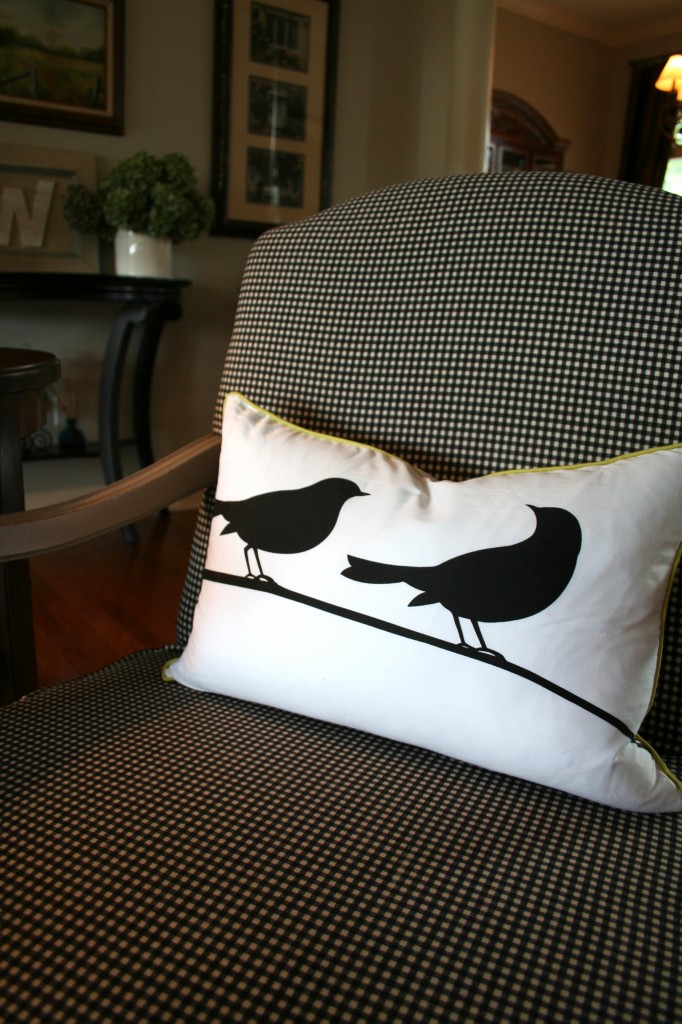 That's all folks, no more fall for the living room…but I did make these curtains this week.  I used a famous bloggers tutorial, saved that to blog about later.
Two points if you find the picture with an object that doesn't belong…but is always sitting out somewhere in this house!
Places this tour will be showing up:
Molly Susan Strong Market Monday