Sometimes you see something (from Pinterest) and you must have it.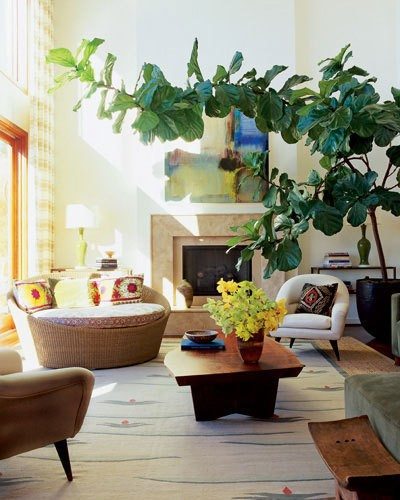 (Photo from Pinterest)
The Fiddle Leaf Fig tree had to be mine!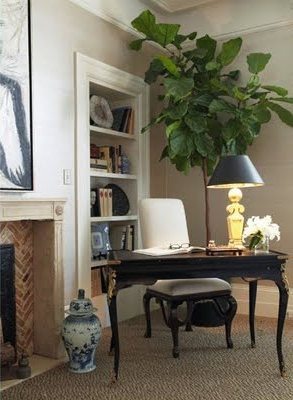 (Photo from Pinterest)
So I asked on Facebook if anyone knew where I could find one, and I heard crickets.  I searched on the internet and it said they can be very expensive for large trees.  Ok, how much is very expensive?  I was not discouraged.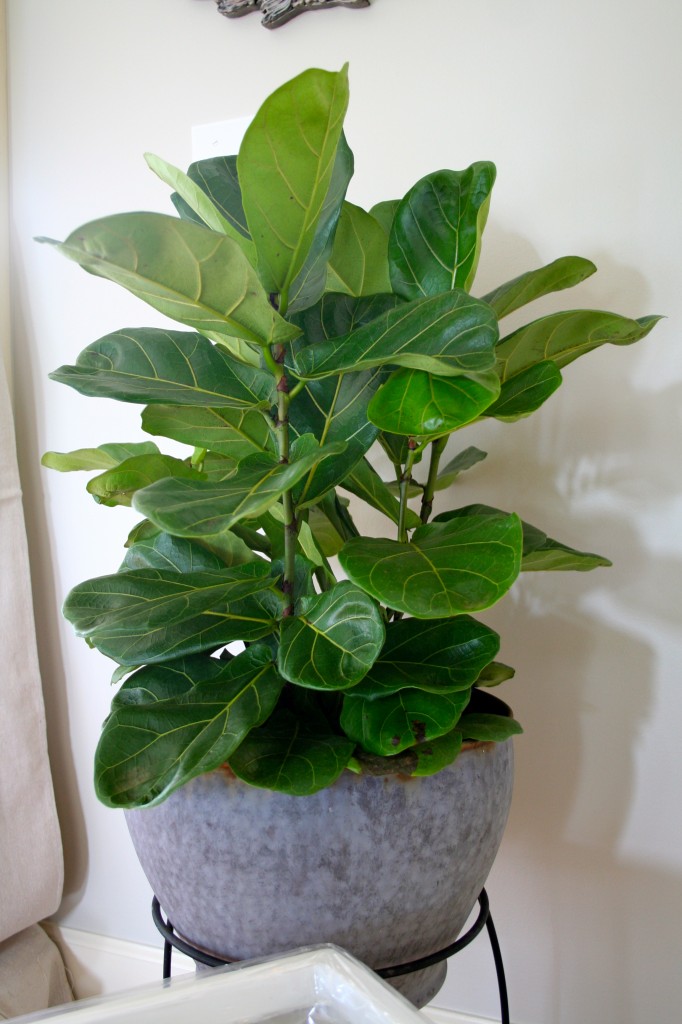 A couple days later I rounded the corner in Harvey's (our local grocery store) and there was a pallet filled with plants. Could it be, yes there it was.  I bought two!  Because I always think two is better than one and five is even better than two… two for now.  No they're not 10′ tall like my inspiration photos from Pinterest, but they will grow (fingers crossed).
I plopped them down in a couple of old pots that I already had, with the plan of finding something super cute to put them in.  Because that's what they deserve.  When you look as good as they do, any pot would be lucky to secure them!
While shopping at Target and ten other places.  Here's what I found.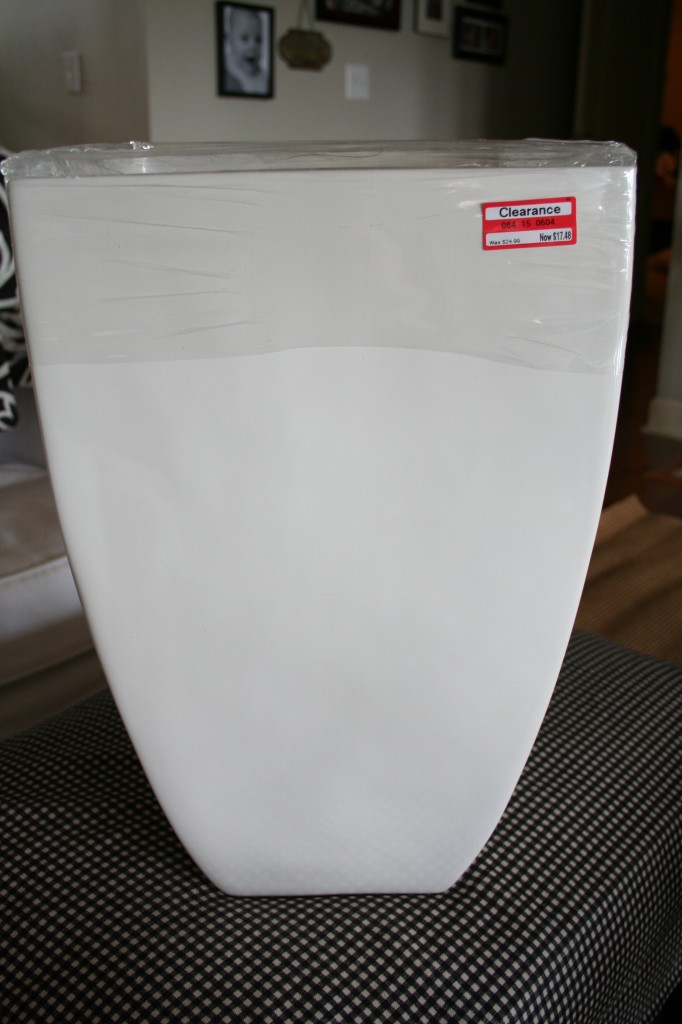 I love seeing those little red stickers!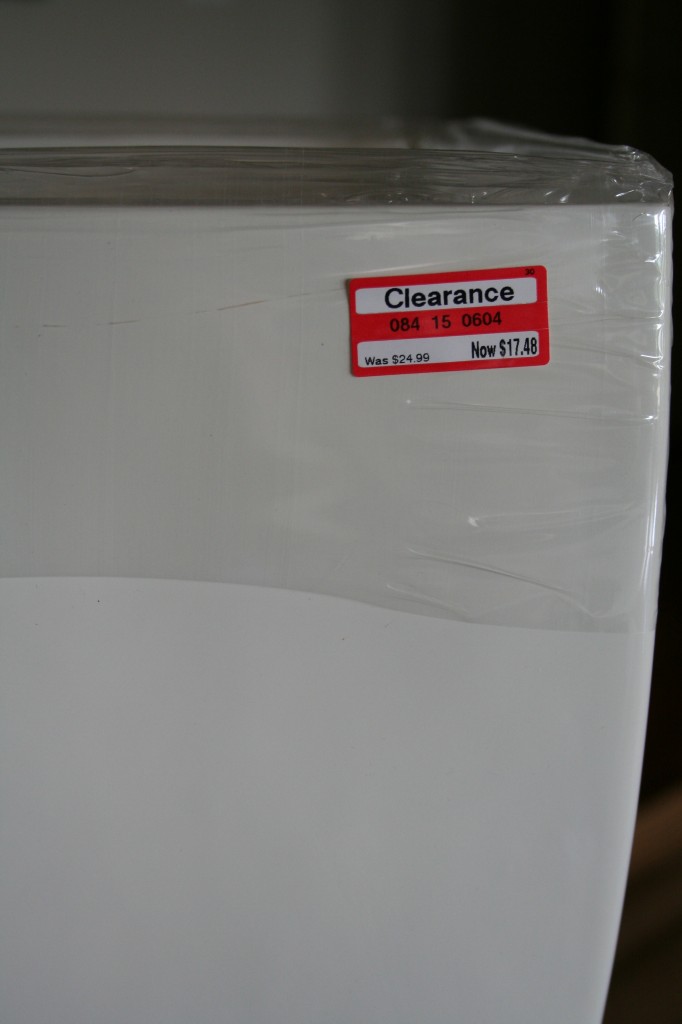 I decided to add a little something to them: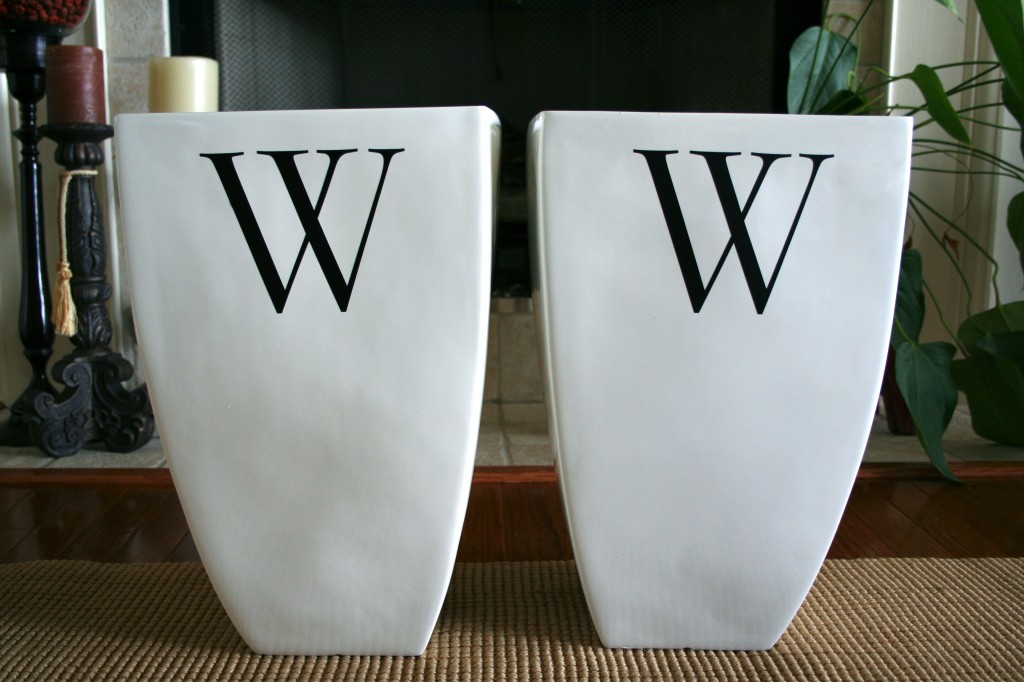 I put a "W" on stuff, when I can't think of anything else.  If you have any better ideas, please let me know.  The only other thing I could think of were the words "Grow 10′ tall ASAP!"  For now the "W" will do.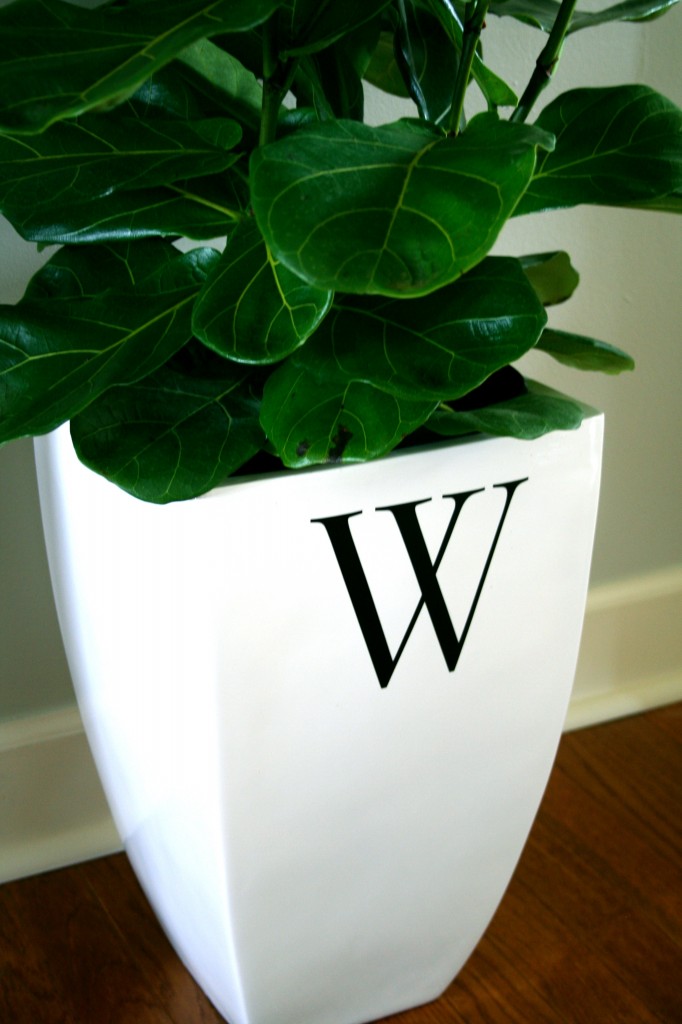 I love the Fiddle Leaf Fig (please live)!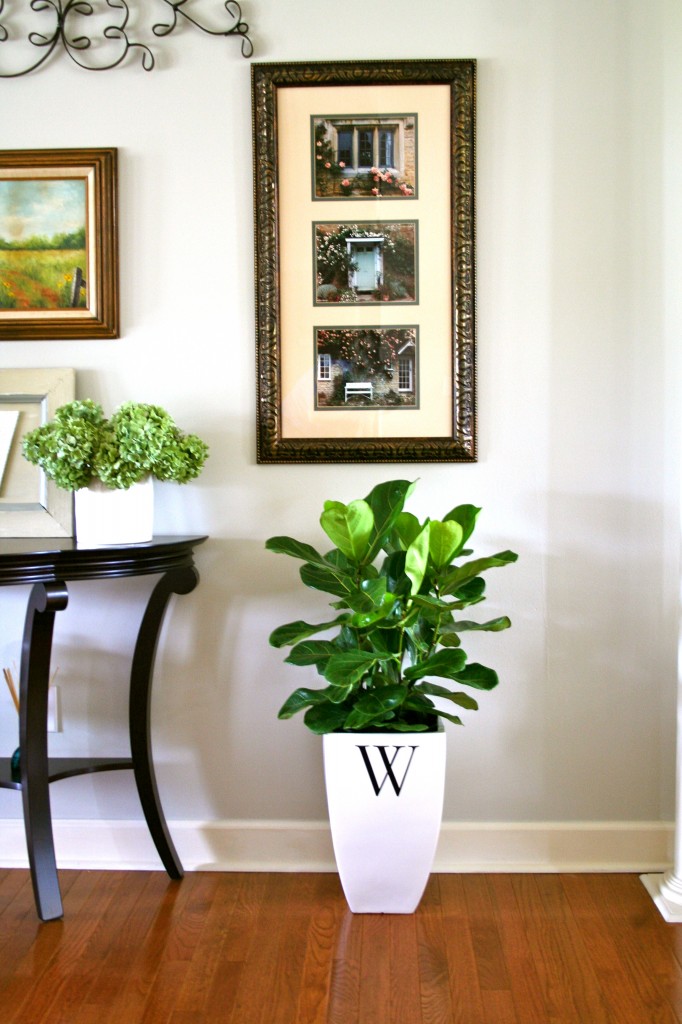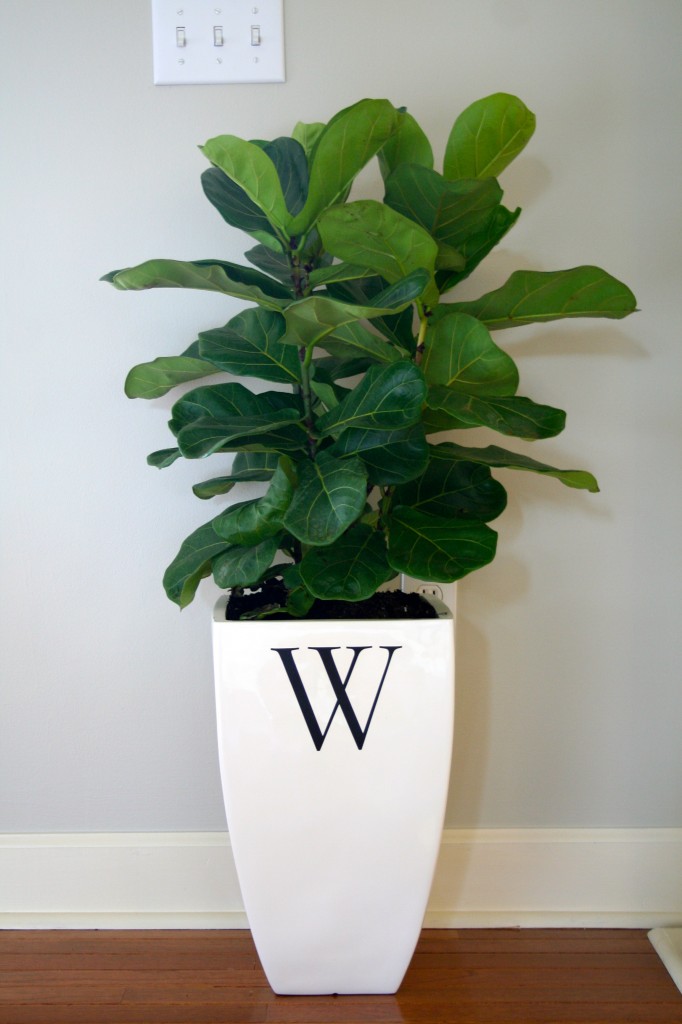 So far it loves me too!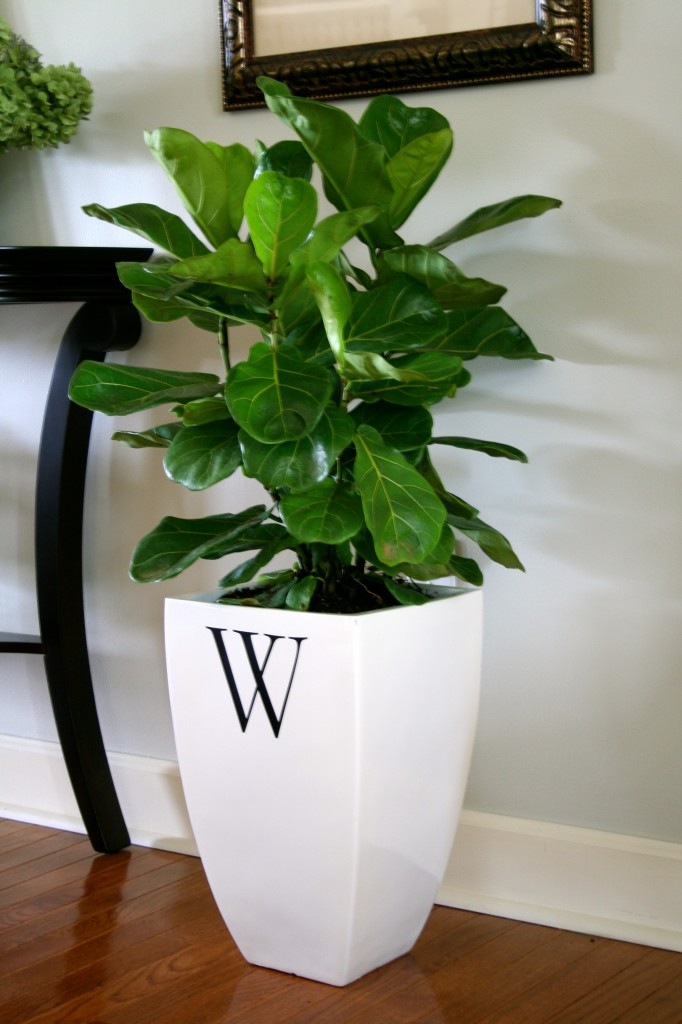 If you have any advice, please share it.  I found this information and that's what I'm going to try. ( Indoor Care Tips from Exploring the World of Trees)
What do you think of my newest loves?
Sharing at the wonderful places: