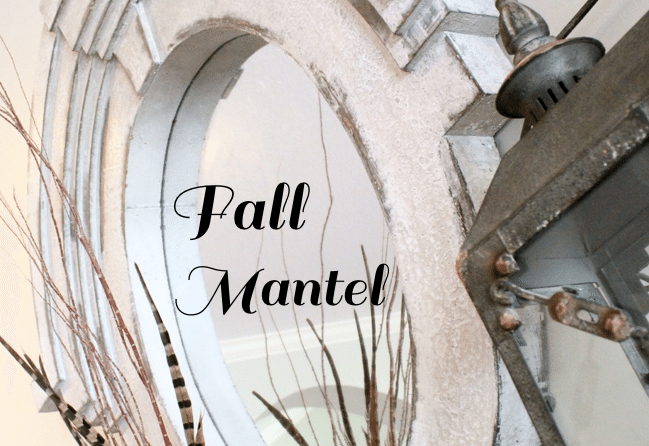 I changed out the mirror from this to: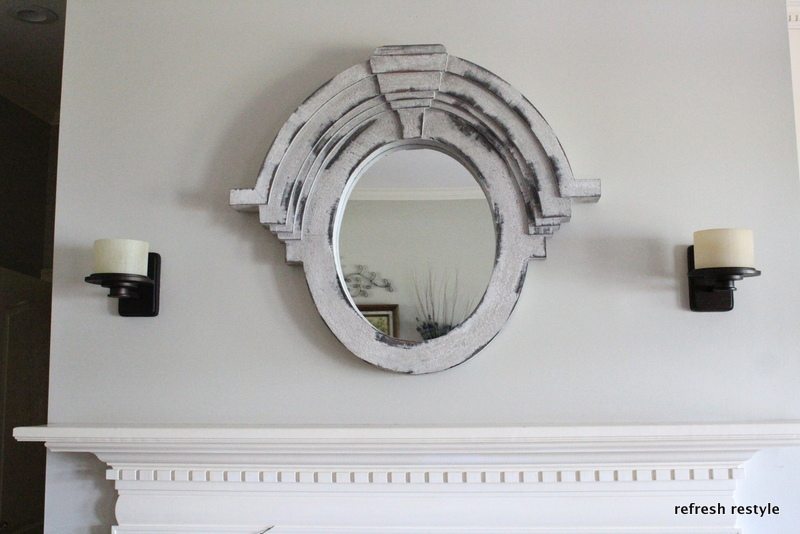 I've had it since June, but like everything else around here, it's just been sitting around.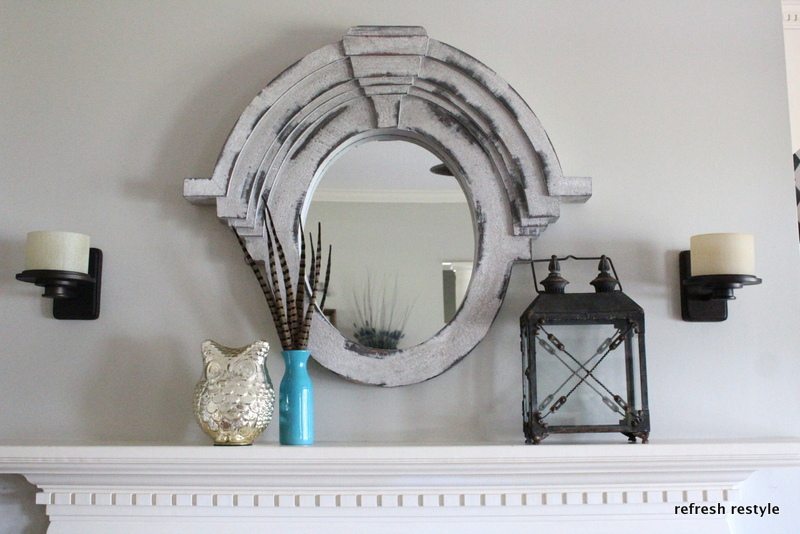 I knew that I wanted to use these three things.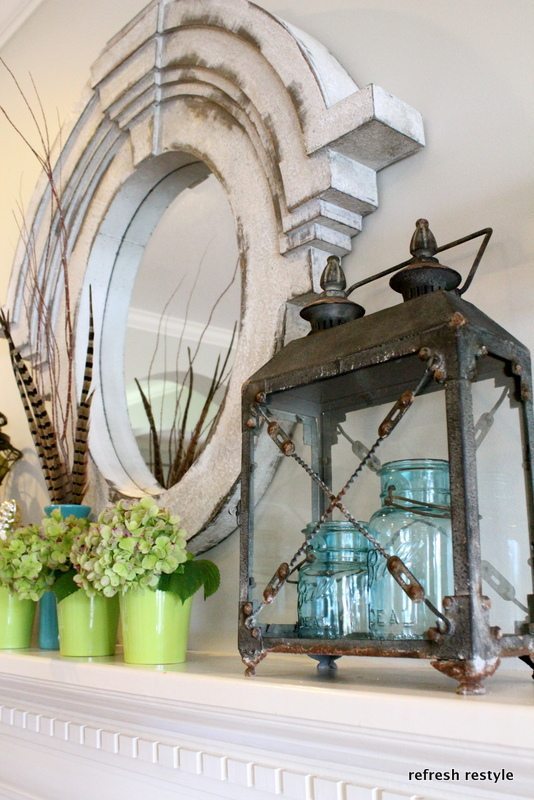 The hydrangeas have dried, they are the ones from my fall table, here.
Instead of candles I put my blue mason jars in the lantern.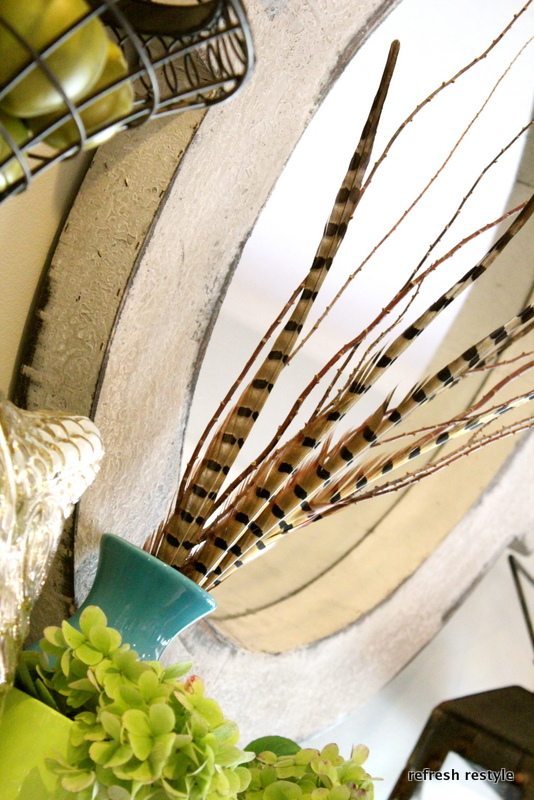 I added a few sticks to the feathers, that I've had since we lived in Arkansas…almost 9 years ago.
I can always put them away and find them, now my car keys, that's a different story 🙂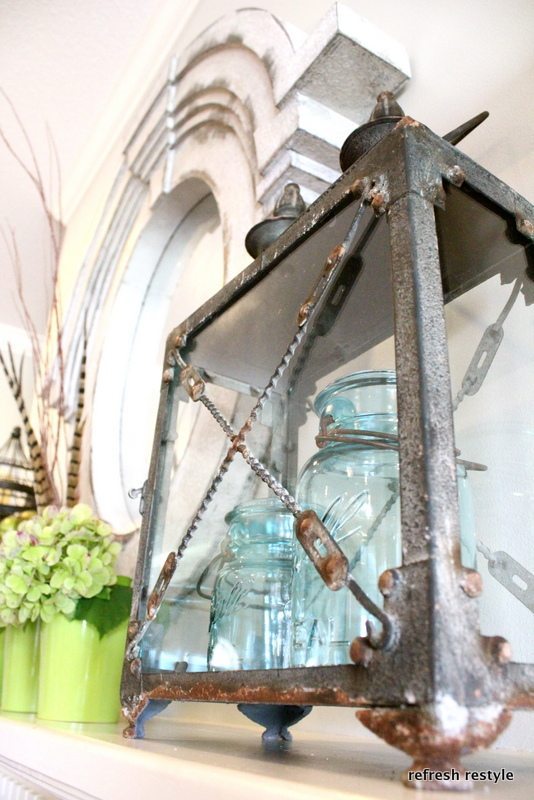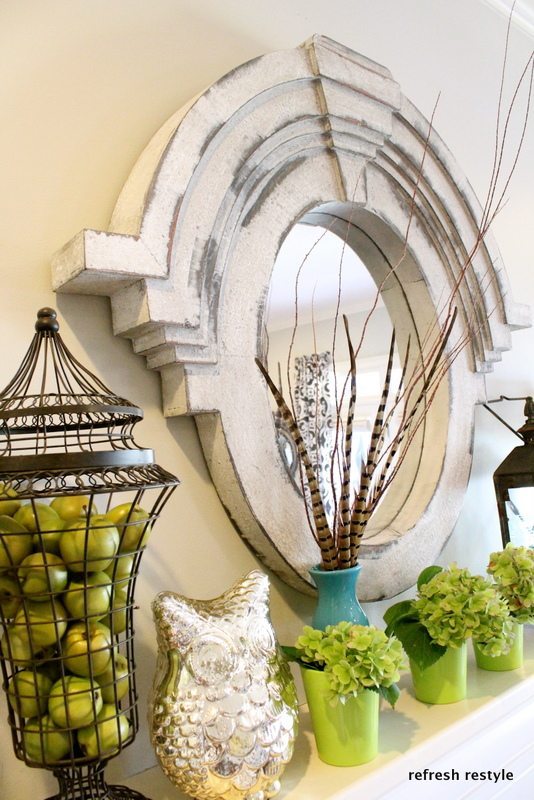 It all came together. Simple.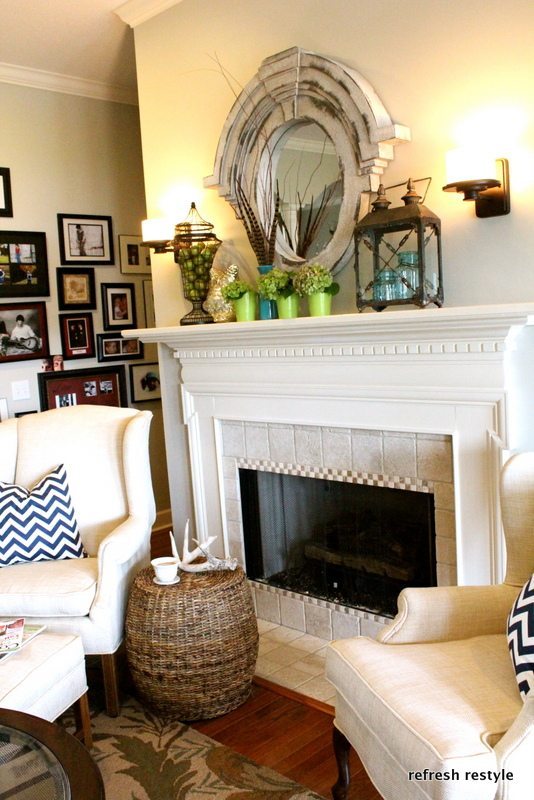 I'm ready for fall, the temps were great this morning.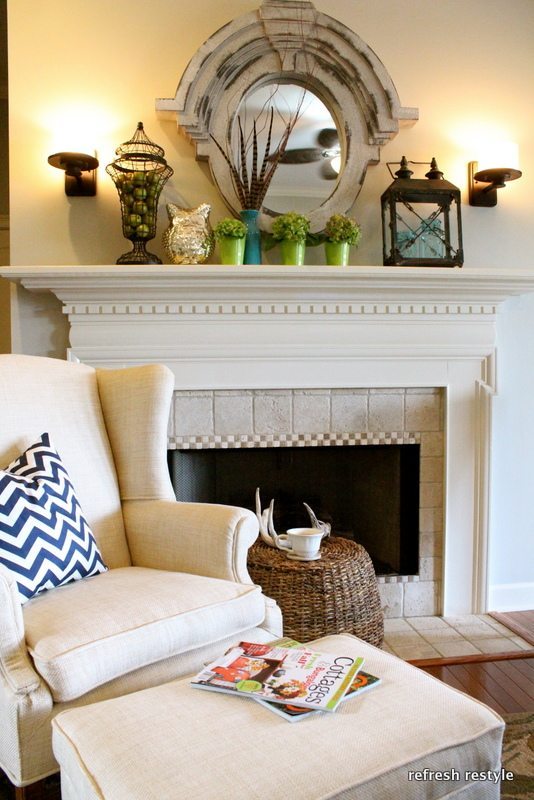 Fall. One of my favorite seasons,
but then I think I say that about all of them.
What's your favorite season?
be.refreshed.
Sharing: