Hey everyone! It's time for another Fresh Style Saturday, today I'm sharing a fall-winter outfit from Glamour Farms. The Harper Sueded Top is burgundy and I'm wearing a size large.  I love the push up sleeves, at my age a hot flash can happen at any moment and will 😉
The top is long enough for pairing with leggings. I love the fit, it conceals my fluffy midsection, fits tighter around the smallest part of my body and that makes it's my new best friend! Of course I'm also wearing the ahh-mazing body shaper, my smooth friend, I'm not the smallest girl in the world and I know it. I do want to look put together, no matter what size label is on my jeans, by the way they are also from Glamour Farms, size 14.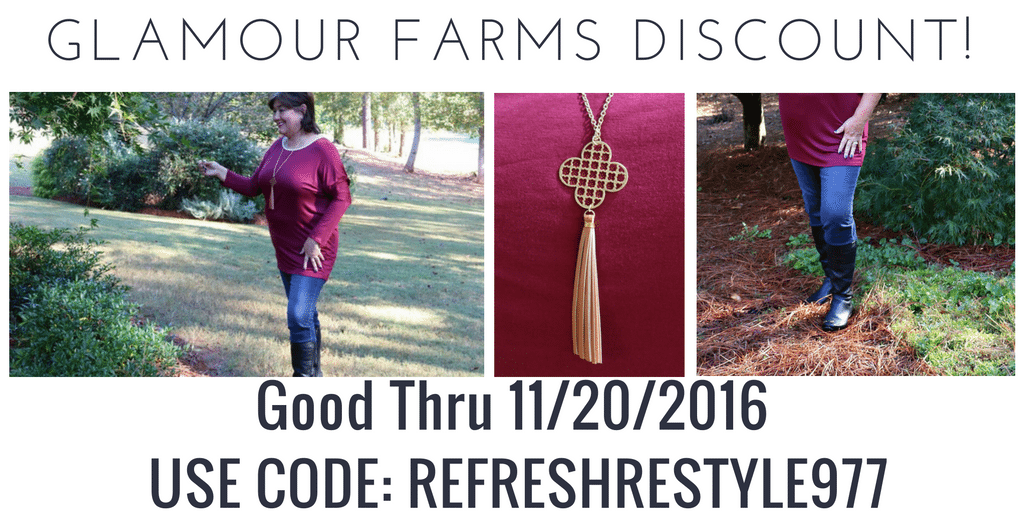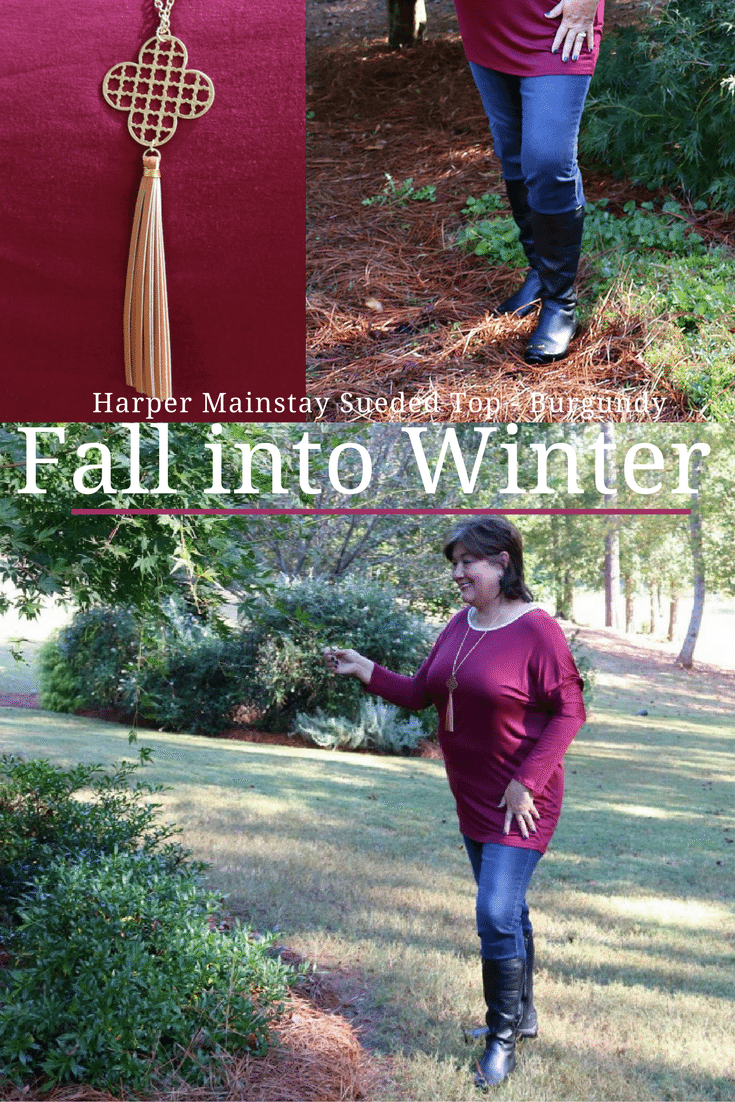 My black riding boots < similar> are perfect for this casual look. Being comfortable in my outfit is very important to me.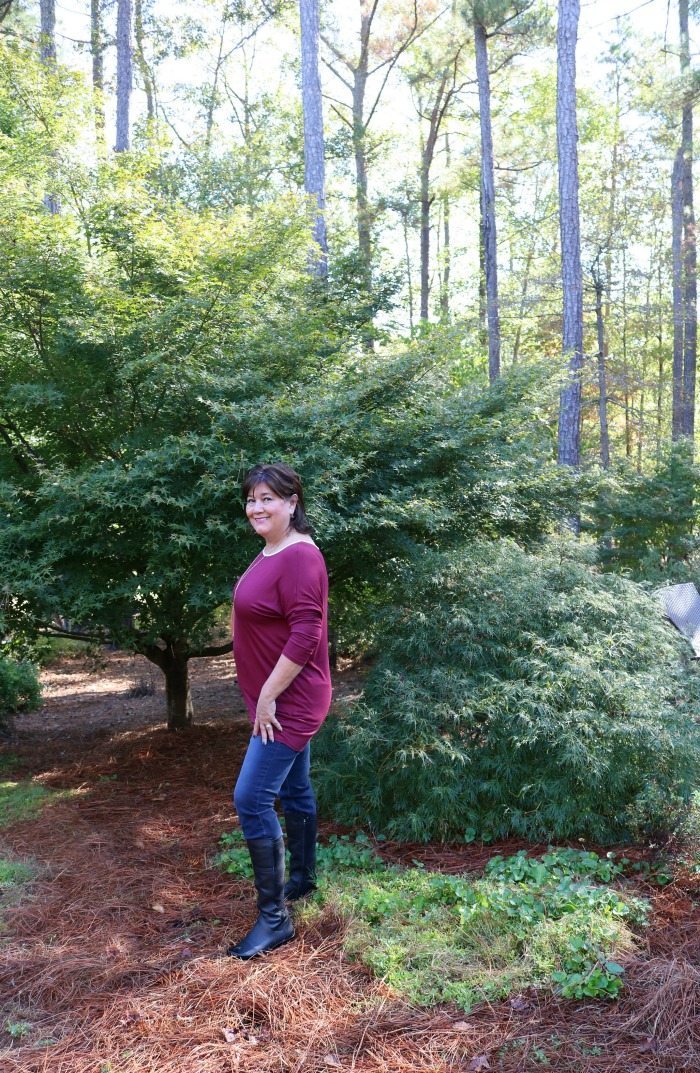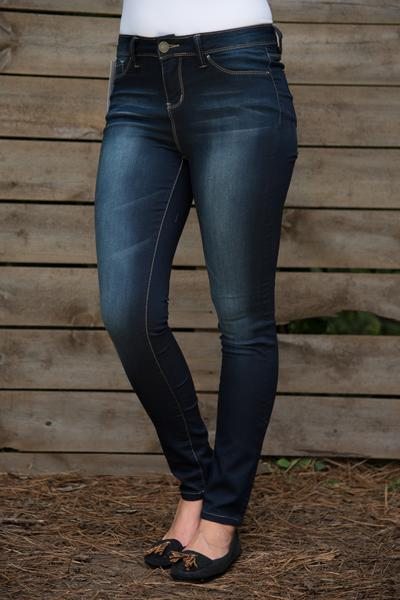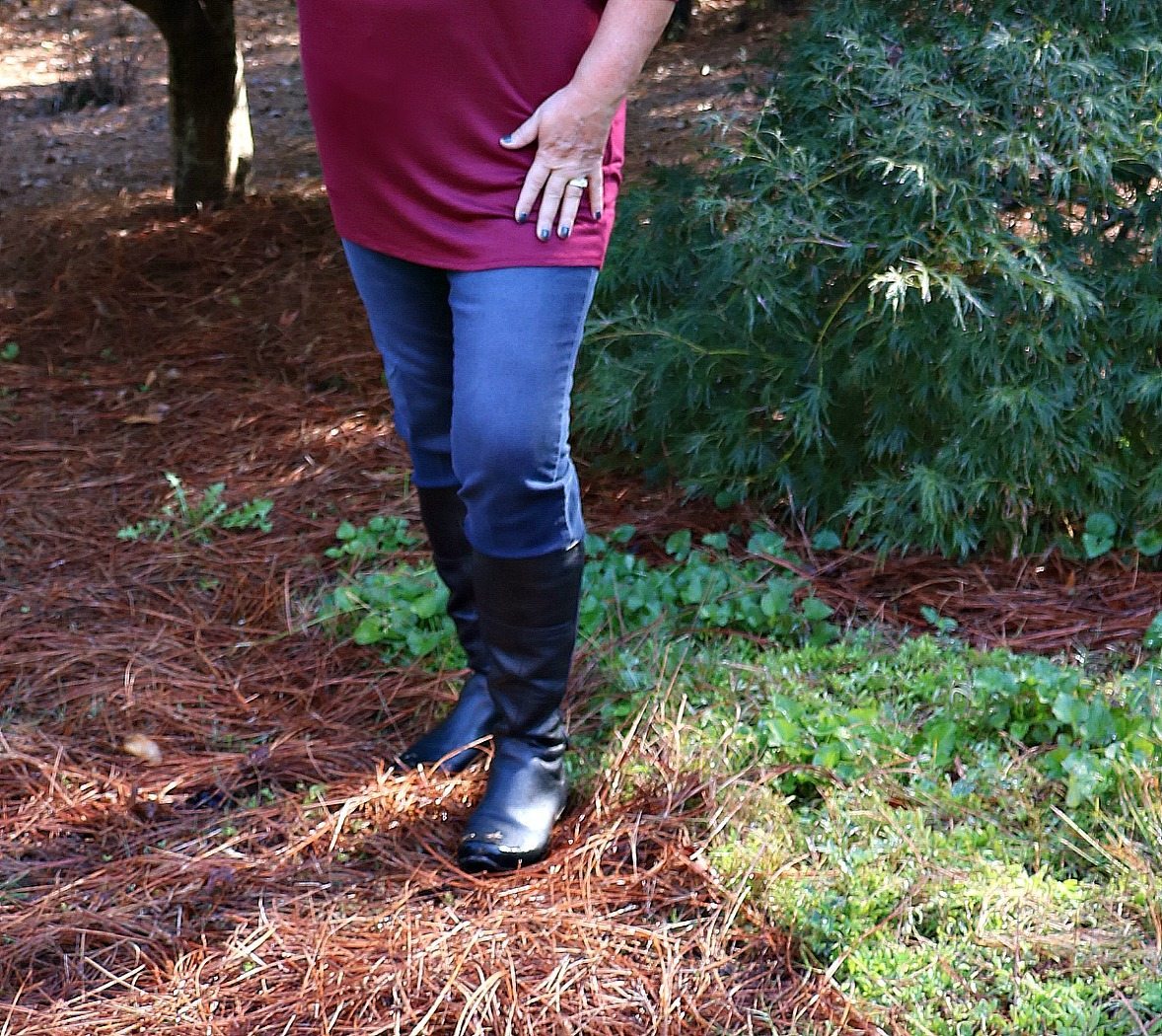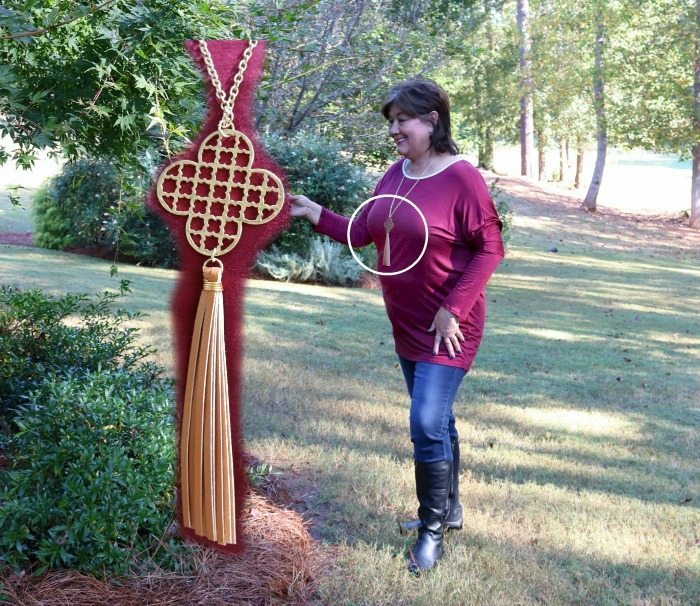 Tassels are classic and I love the look of a long necklace with a collarless top. The Fringe Clover Necklace is Gold/Brown and a nice length of 35 inches. Did you get a chance to check out the jewelry at Glamour Farms?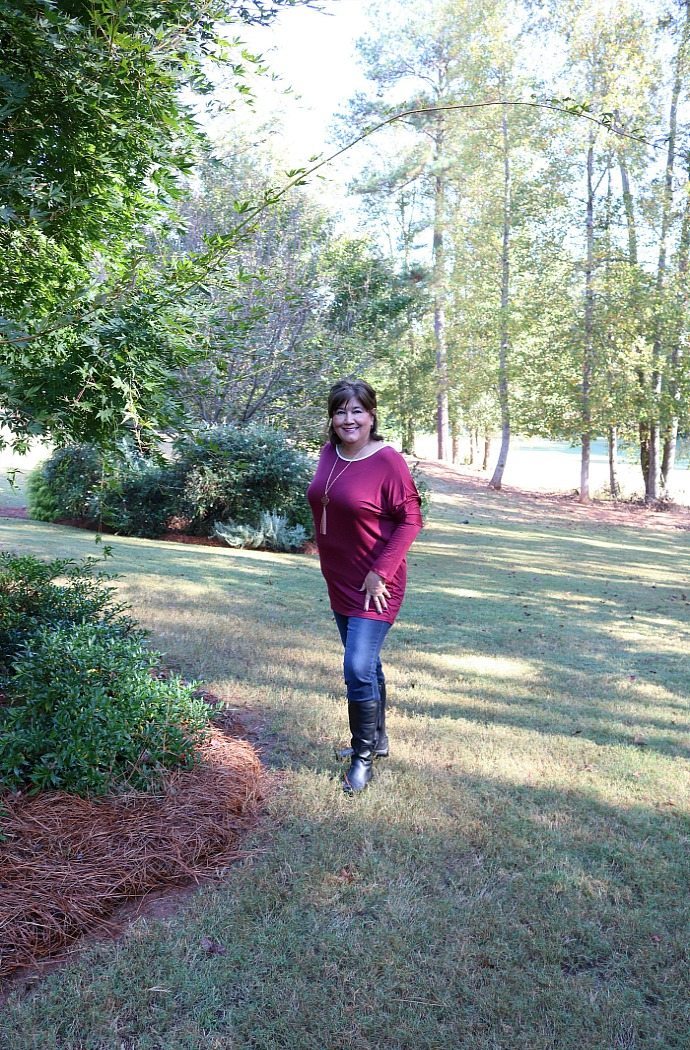 I could toss on a jacket and scarf when the temps get colder but for now this outfit is just right for fall.
I'm not a size 5, I'm a fluffy 14 and I love the way I look in this top. When we feel good about ourselves and the way we appear – we can concur the world!!
Be sure to use my special discount code when ordering, Click coupon or Glamour Farms!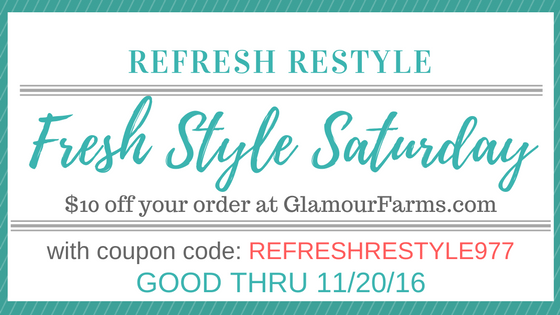 Each unique Discount Code can only be used ONE time.
– Discount code can be used on orders over $20.
– Codes work on regular priced items (not sale items)
See it all, fall – winter outfit at Glamour Farms