Hey guys!
Welcome to Fresh Style Saturday! Today I'm sharing the Bryce Tunic from Glamour Farms. I was honored to meet the Glamour Farms family at the Haven Conference, you can imagine my excitement to partner with them monthly. They are the best, I felt like one of the sisters before the night was over! I know you'd never guess this, but I am not a professional model. Nope, not me. I am actually pretty tickled at myself in that second photo. I'm sure Barry said something funny 😉
Be sure to see the special at the end of the post! Every time I share from Glamour Farms you will be able to use a special discount code for $10 off to be deducted from the overall total of the shopping cart. (Sale items not included.)
As a DIY girl, I haven't paid much attention to my wardrobe, believe me, that's not a good thing. After doing the runway model show <—that comment just made me giggle, I decided to up my game in the clothing department. It's just been easier to wear sweats or yoga pants because I've never been happy with my shape. I've decided to throw caution to the wind, so here goes…
One thing that I've discovered about my Glamour Farms outfits, I can be stylish and comfortable at the same time.
The Bryce Tunic can also be worn as a dress. I paired it with booties and a long necklace. The light weight fabric washes and dries beautifully and the a-line shape looks great on any figure. I'm wearing size L but it goes up to a 3XL.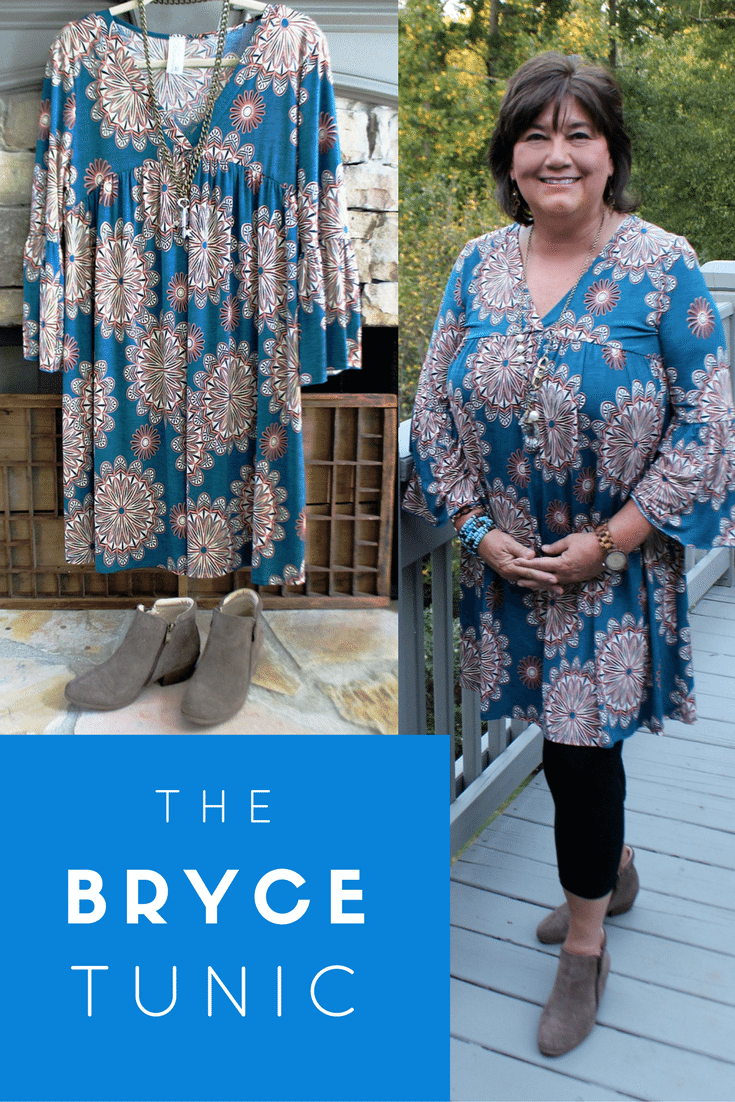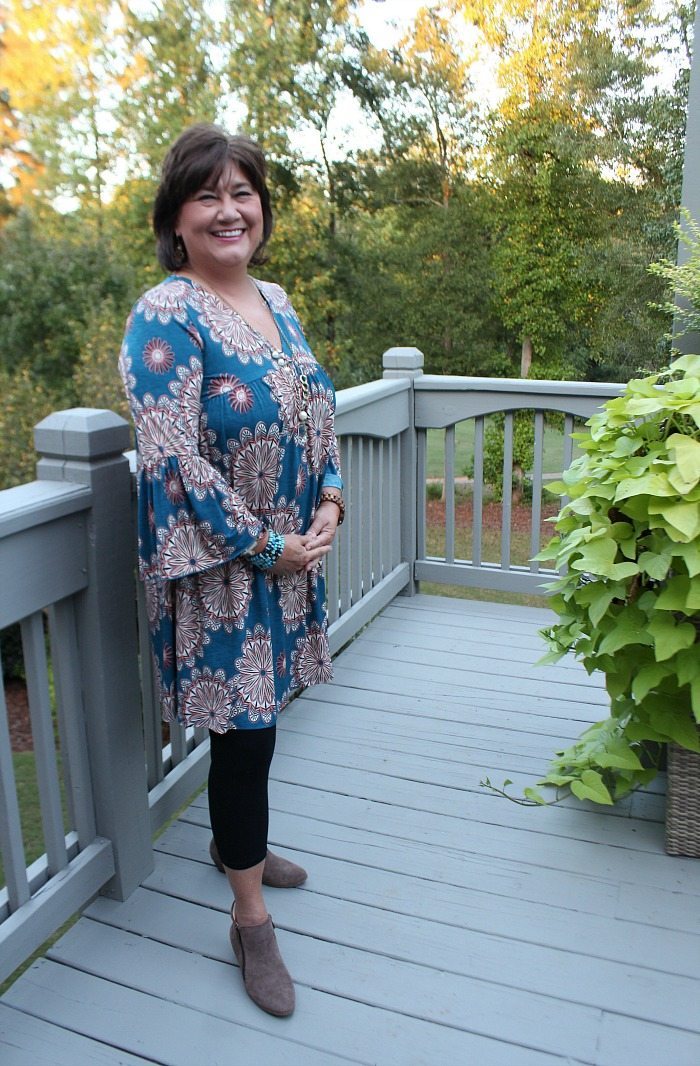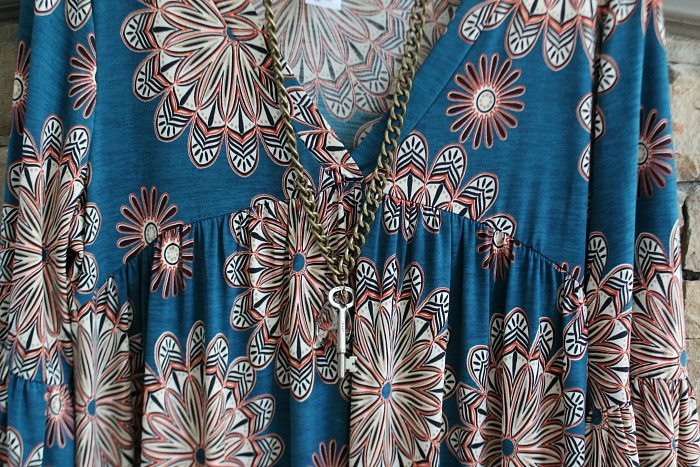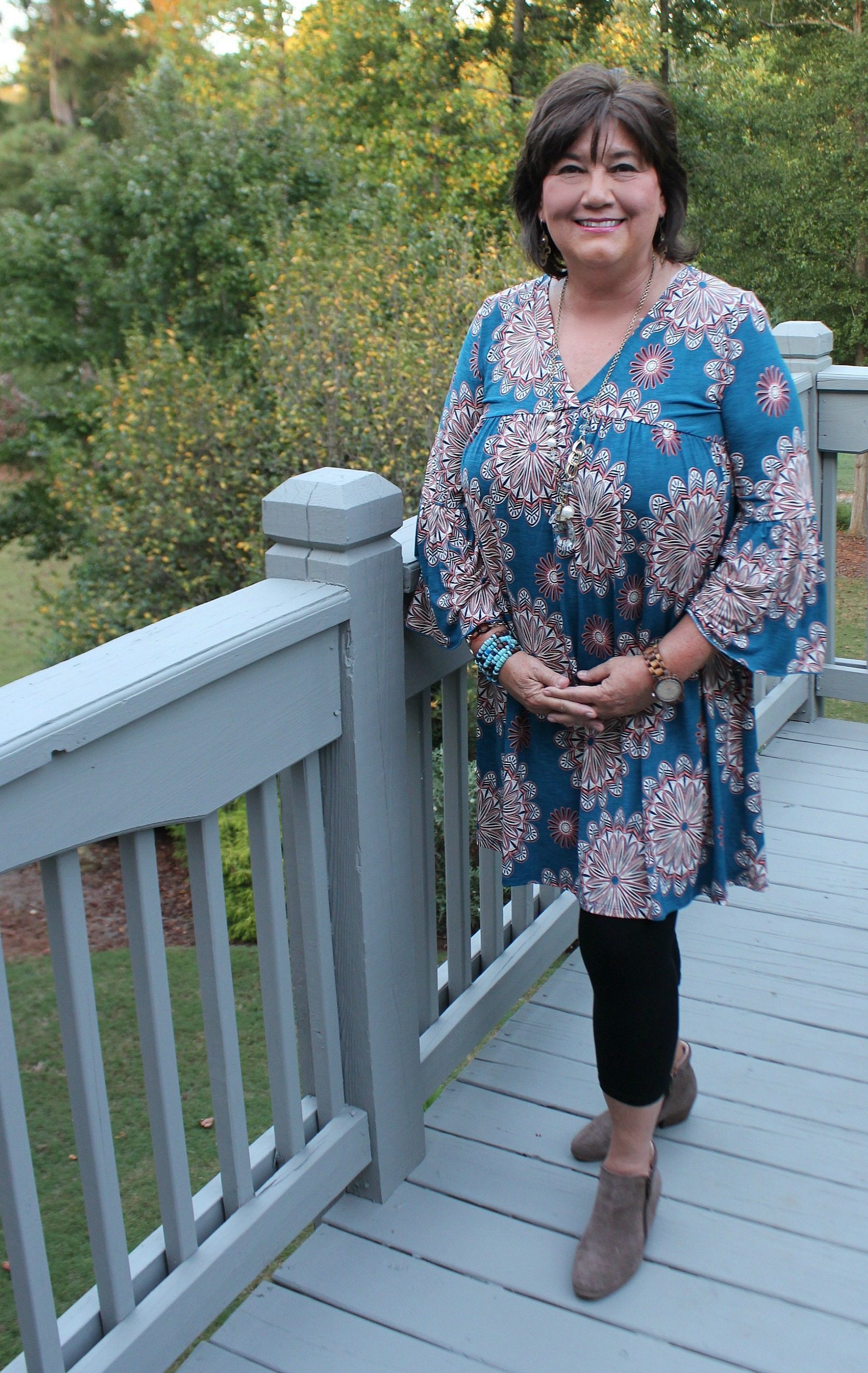 The tunic and the tummy tuck legging make a great pair: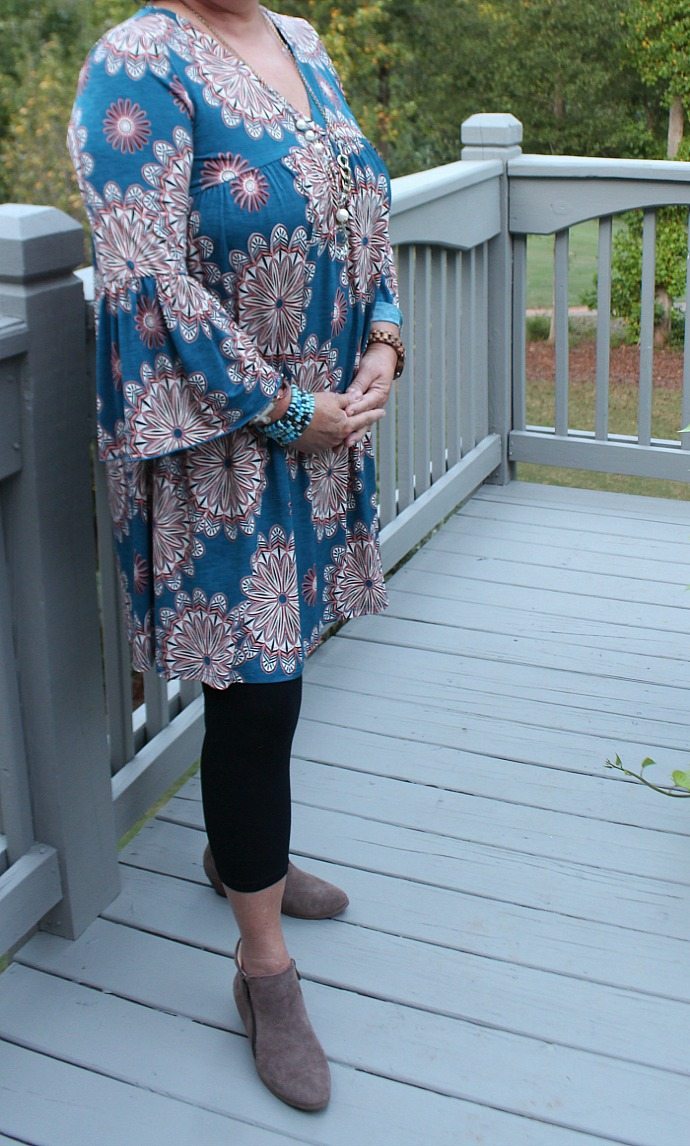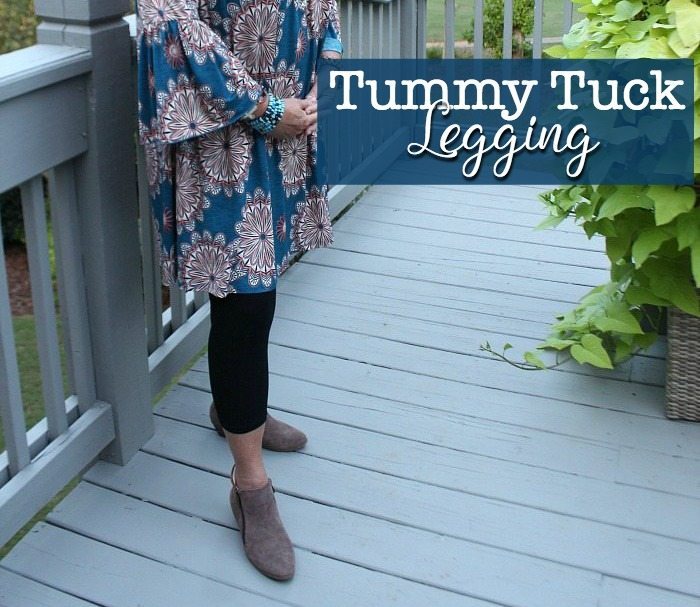 I bought several pairs of the tummy tuck crop leggings last year and they are my all time favorites! They look great with the tunic. 
Yes, the tummy tuck leggings are awesome but there's another item that I love as well, the Long and Short Shaper: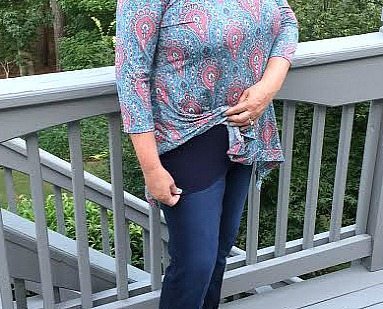 Y'all go to their website: Glamour Farms – they have a huge selection of clothes, shoes, jewelry, shapers, ok too much to list!!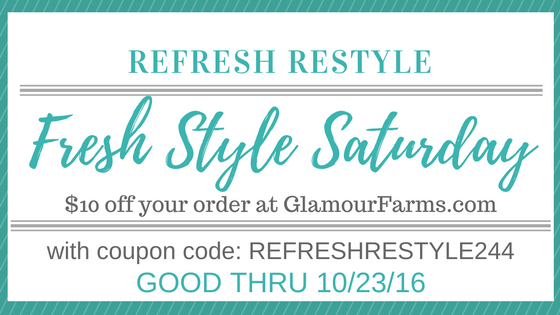 Good on regularly priced items, order must be over $20. Single use coupon use REFRESHRESTYLE244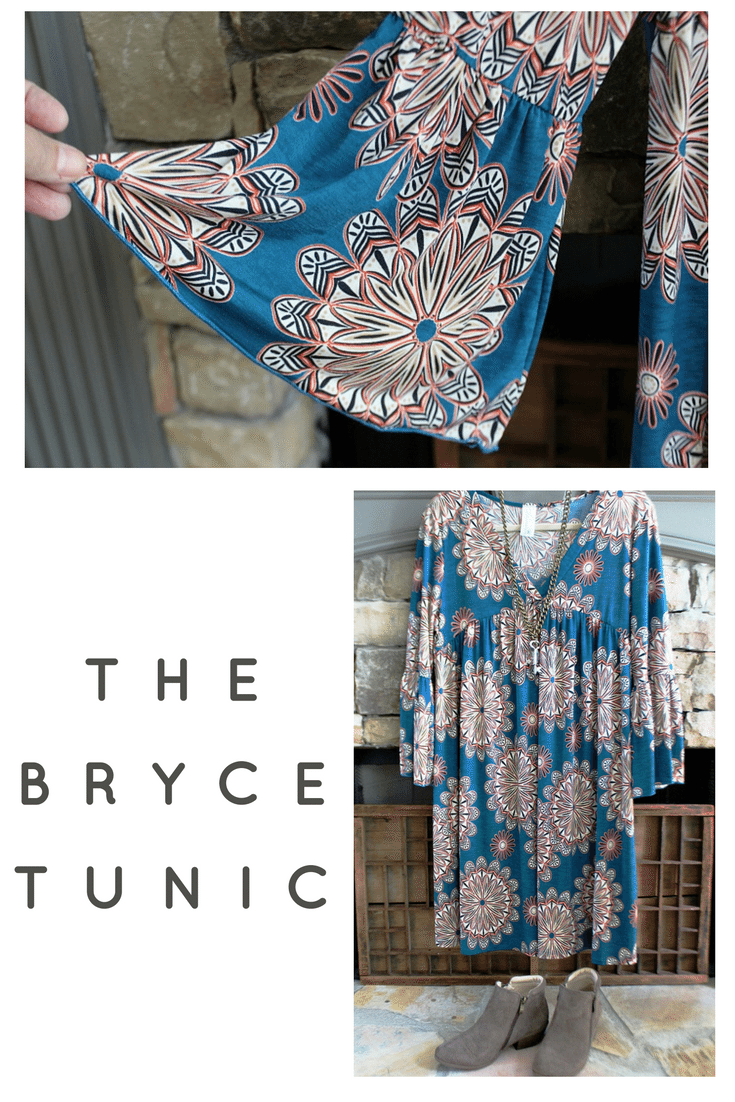 Happy Saturday shopping 🙂