The only thing that would make this better is if the trees were filled with fall colors! The back porch fall decor would really pop. We've lived in a lot of houses but this one has a back yard that shows off in the fall.
My pallet potting table really comes in handy for entertaining. I found this cute banner at the dollar spot in Target, that spot gets me every time! The little wheel barrel is from Hobby Lobby last year, it's great for holding silverware or whatever needs wrangled up. I used two of them on my Thanksgiving buffet last year. For every season, I use things from the house to decorate the deck with. I don't leave a lot of stuff out here like I do on the patio below. This spot is open air. It's great for morning coffee and afternoon drinks.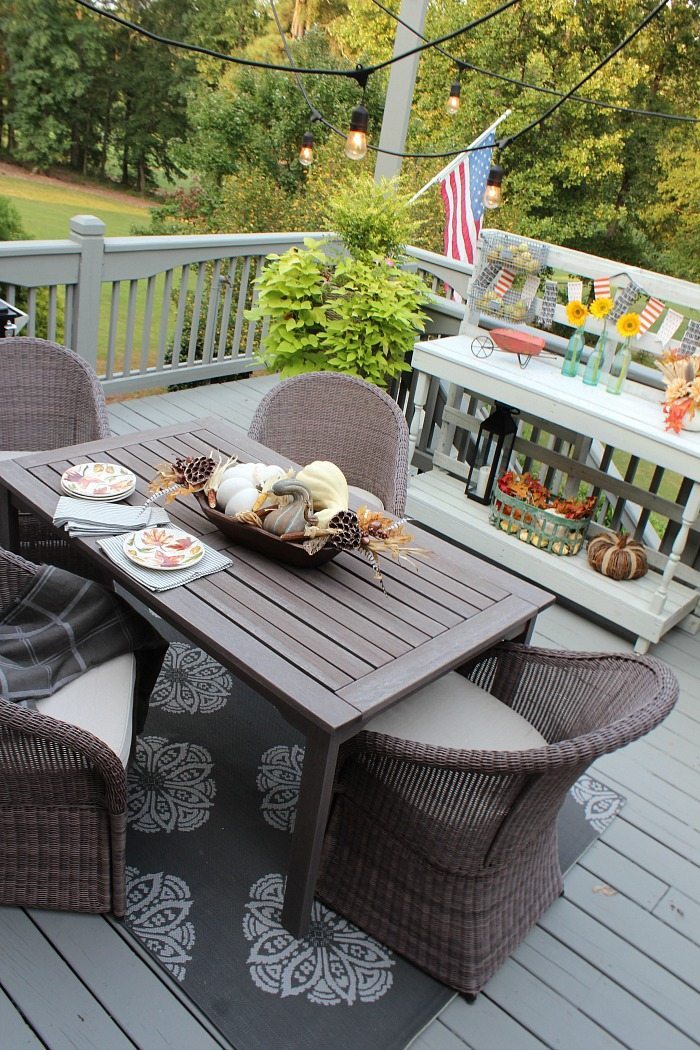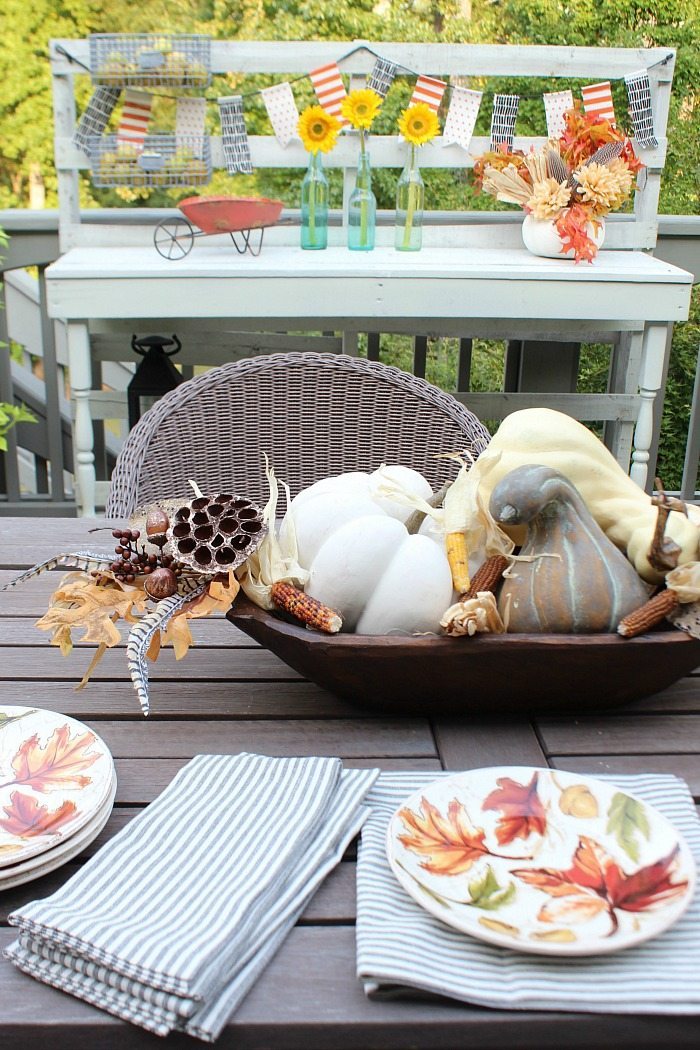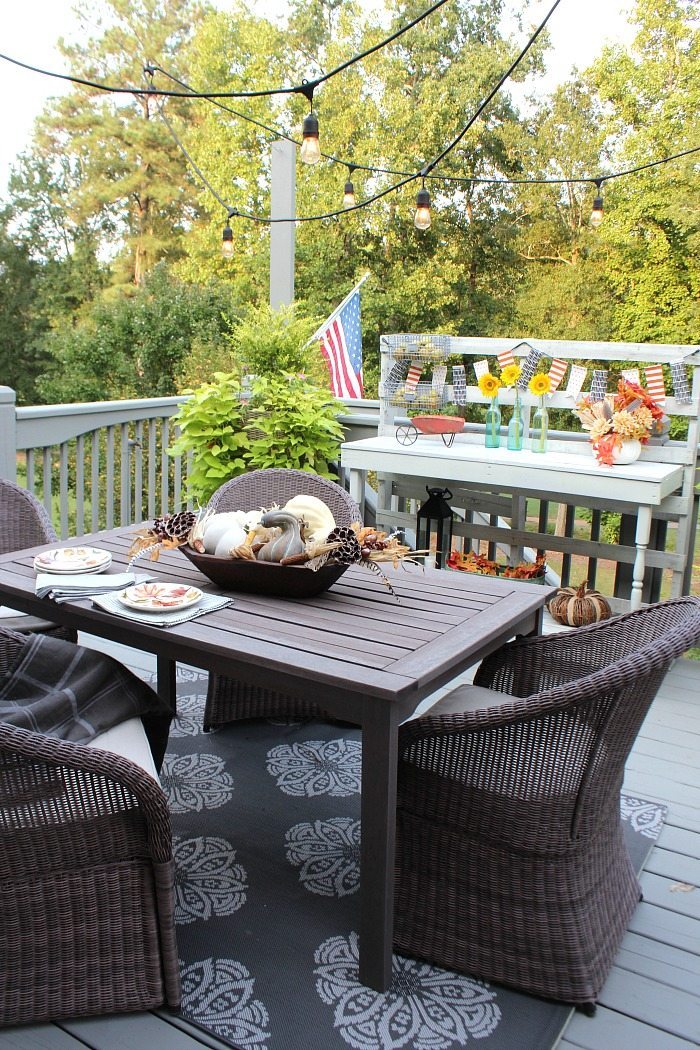 I filled a dough bowl with a variety of pumpkins and gourds. The dessert/salad plates are from the Better Homes and Gardens collection from a couple of years ago. I grab a plate or two every year, they've been very consistent with colors and the designs go well together for a collected look. These chairs are from Target, they come 2-to-a-pack. I absolutely love them. They are so comfortable. I've seen people use them inside too! Let me tell you this though, I had to put them together and I wrestled them around to get the areas to line up. I wish you could have seen me in the garage laying on top of them and trying to get the bolts in. It was funny and sweaty. Of course it was summer last year or the year before.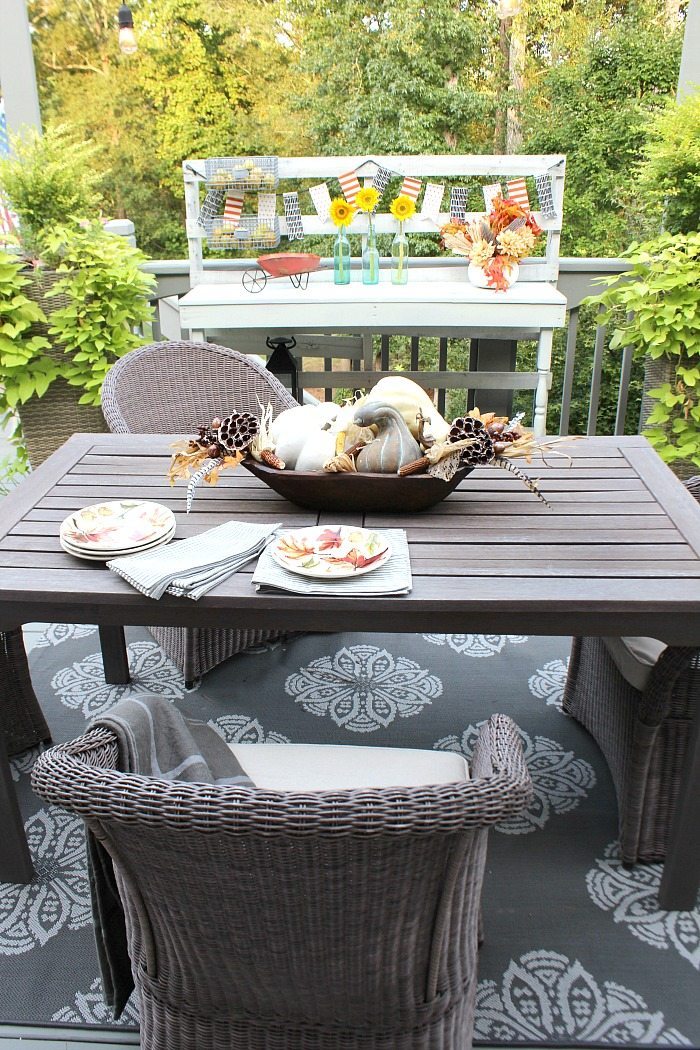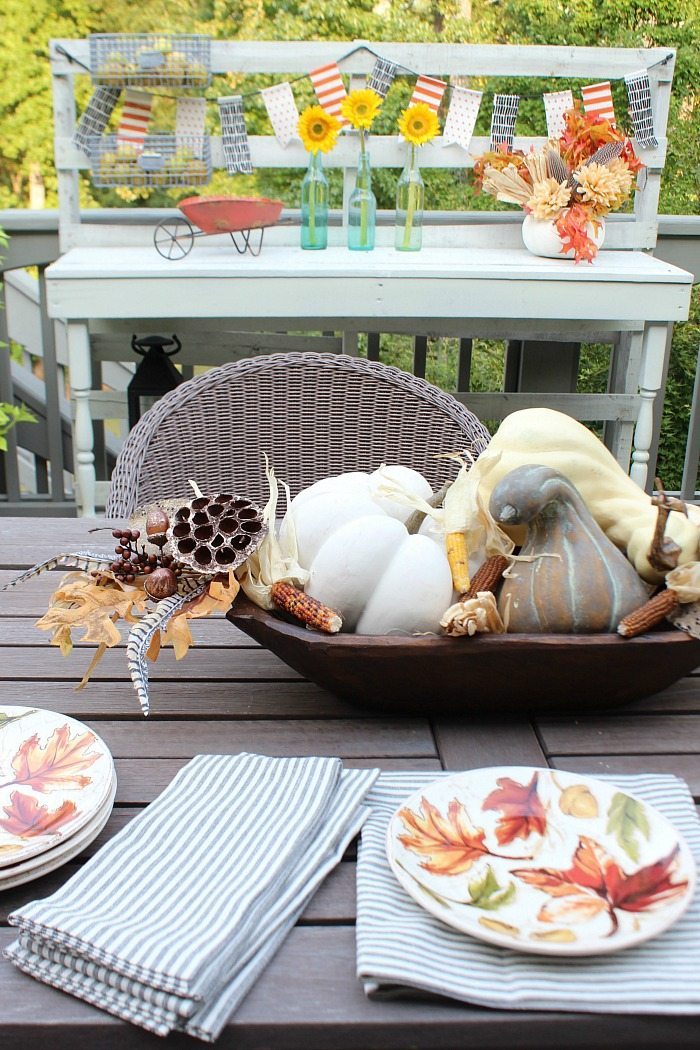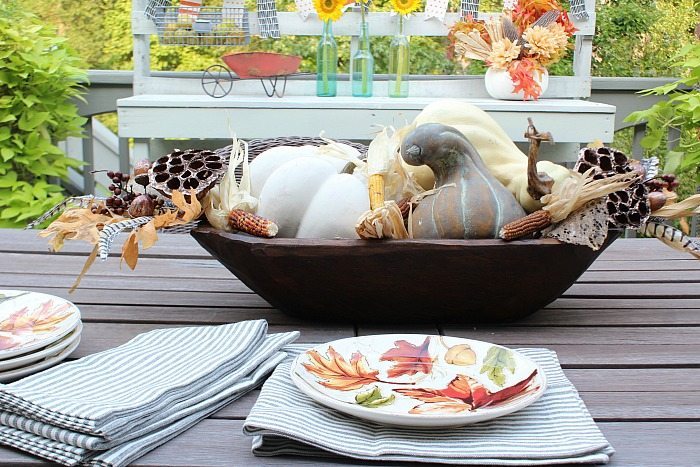 The napkins are from TJ Maxx – I love them!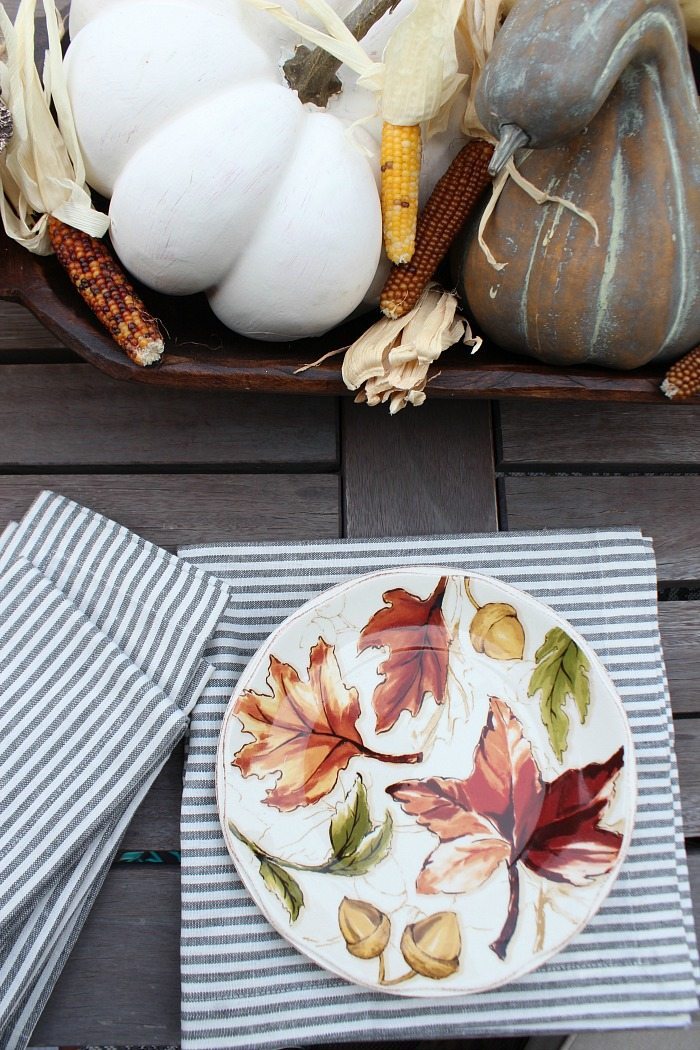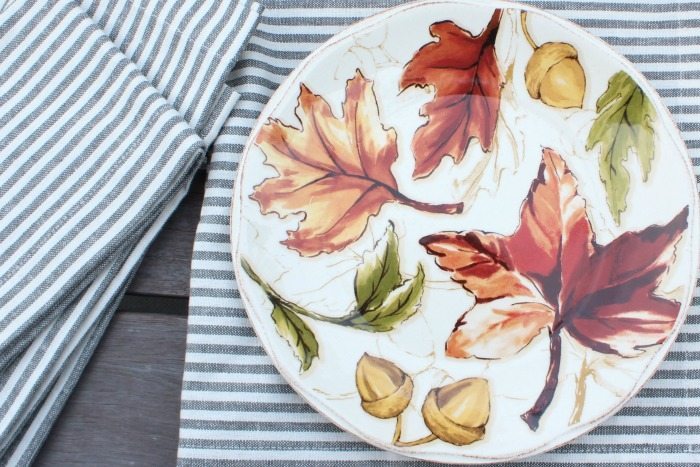 I made some very similar set a few weeks ago, click to see them> Farmhouse Napkins. The other day on Instagram, I said that I need a pumpkin intervention but really, I think I need a napkin intervention. I may have a few too many.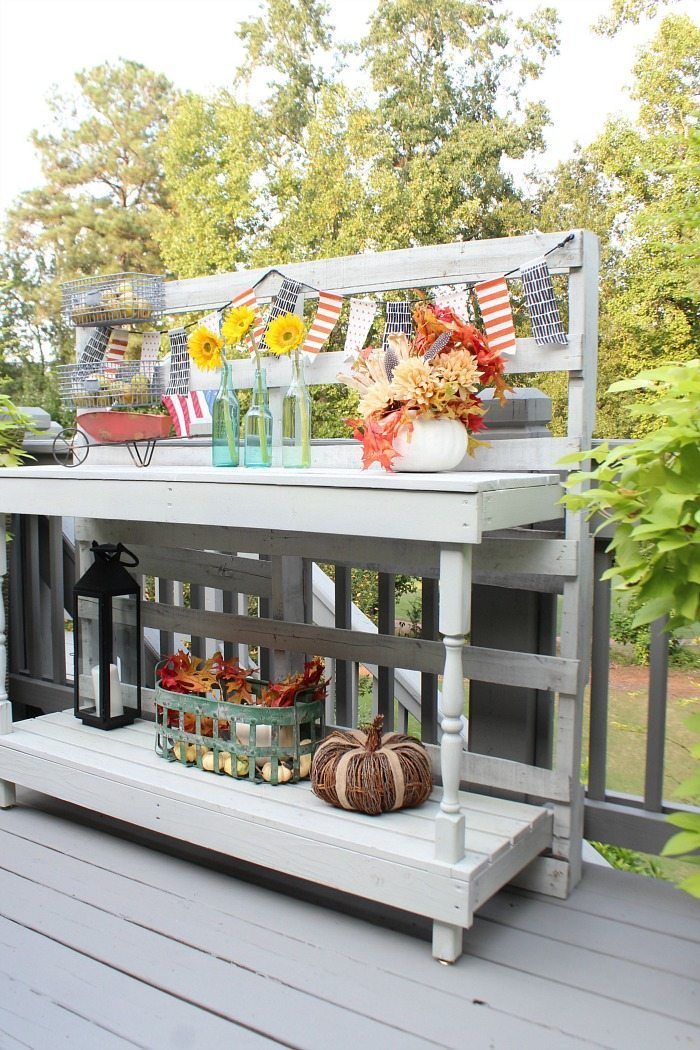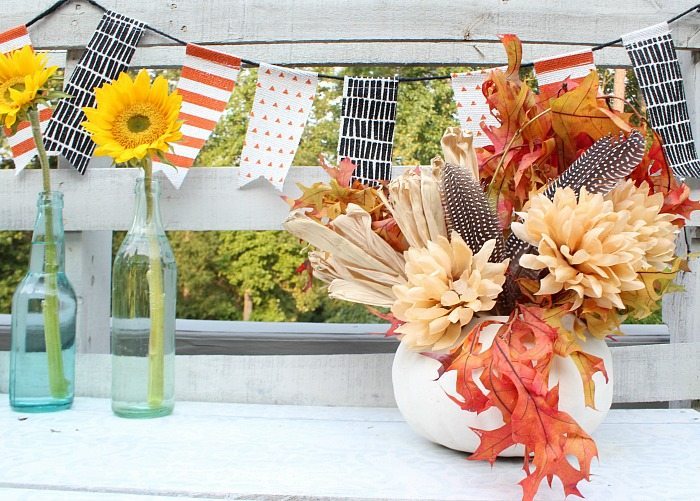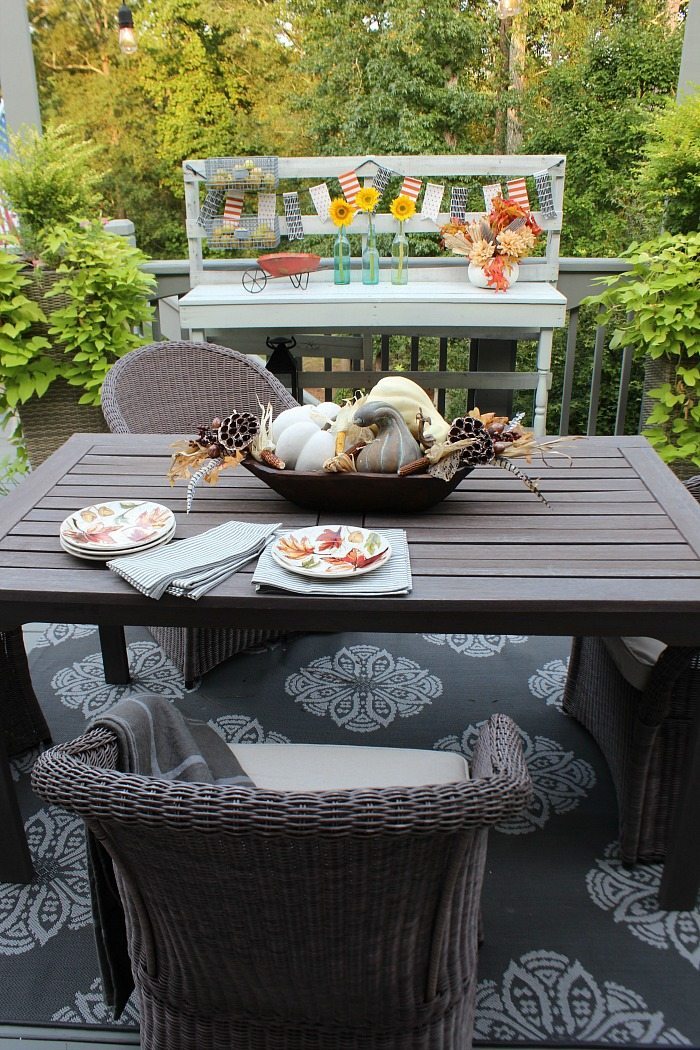 From day to night, this is one of my favorite spots.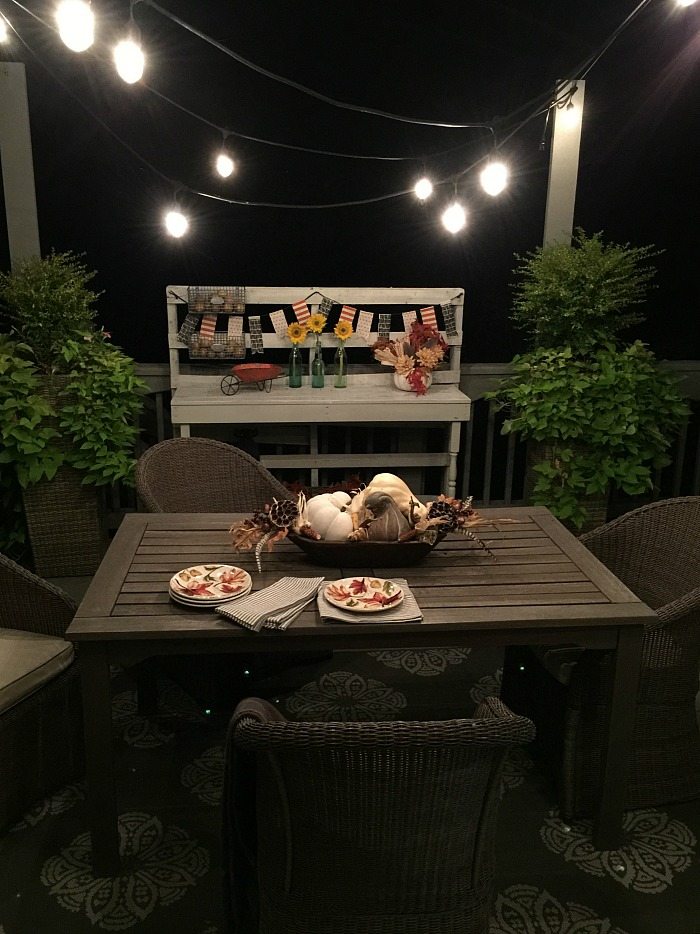 Be sure to visit all my friends sharing Fall Decor Ideas! I know you will find something you love! I did 🙂
2016 Fall Ideas Tour
Monday – Mantels
Tuesday -Tablescapes
Wednesday – Wreaths
Thursday – Printables
Friday – Porches