We're back with our second edition of "One Space Three Ways".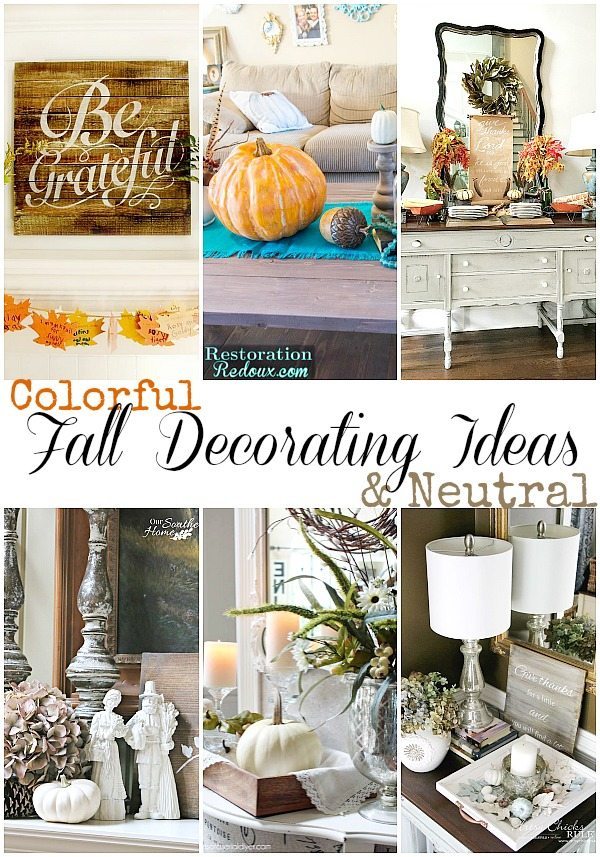 Today I'm sharing an idea for
Thanksgiving Day Buffet.
Our decorating enthusiast group is really growing on Facebook and we are thrilled to see all the projects, the decorating ideas and more! It's really fun getting to know everyone! I will share a link to our groups projects and the link to the Facebook page at the end of the post.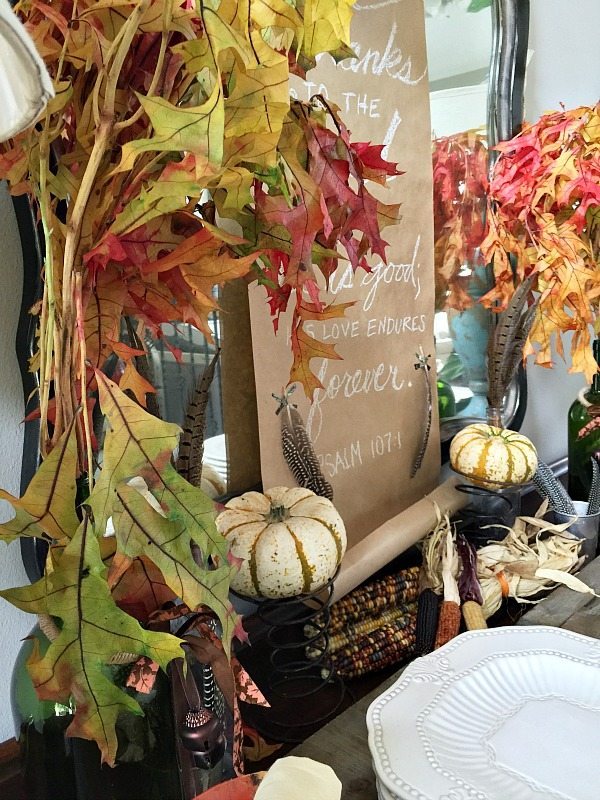 Last month I had the buffet overflowing with pumpkins and such, I removed some of them and repositioned others. I wanted to make sure that there was room for the necessities.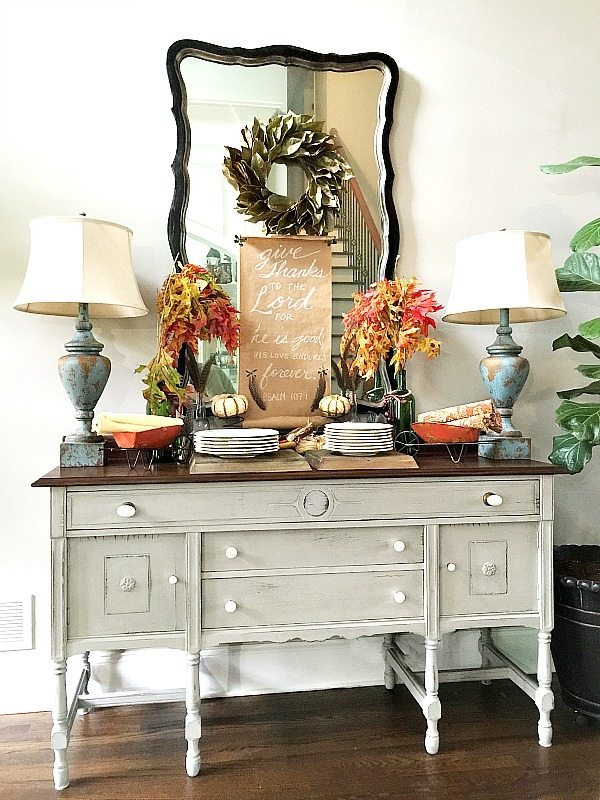 I created this scroll with brown paper, actually wrapping paper from the Target dollar spot. I just used chalk to add the bible verse. I have been practicing on my handwriting, I think I need more practice 😉
You get the idea!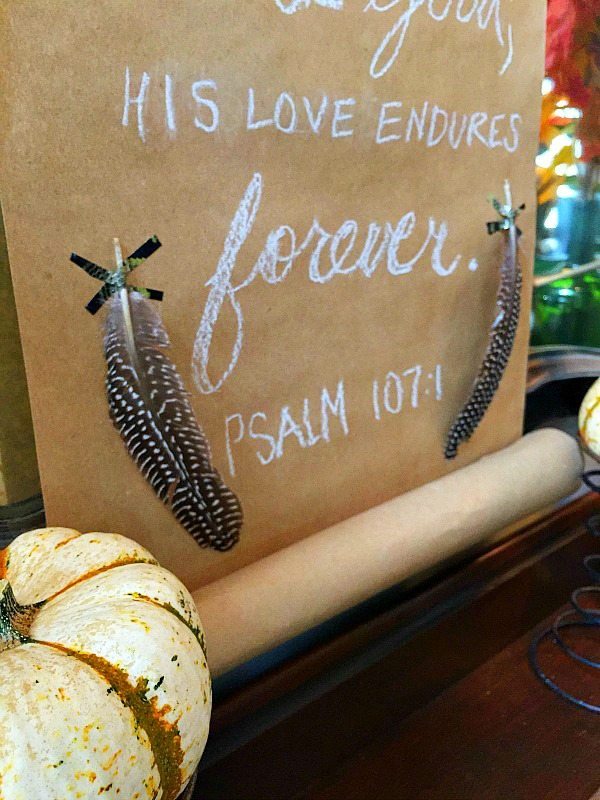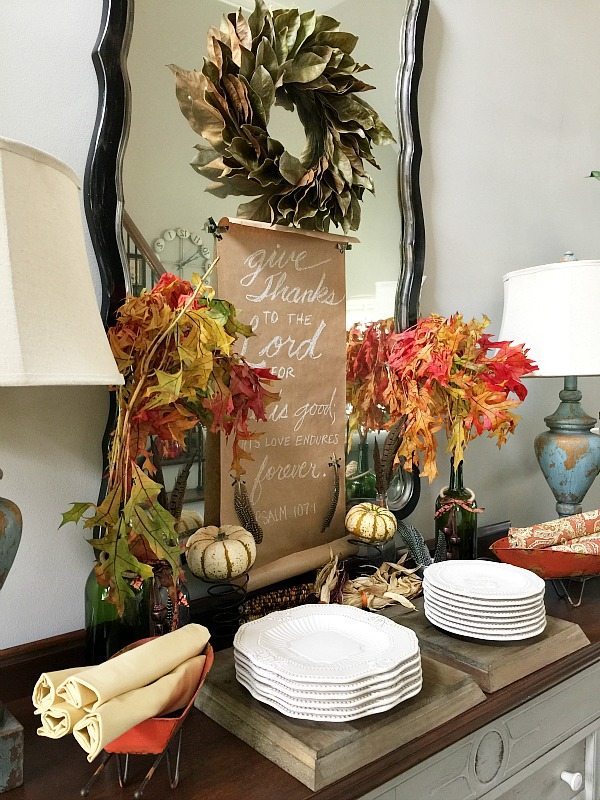 I inverted a couple of wooden trays to add a little height and stack the dinner and salad plates on. You're ready for the meal and dessert!
The cute little wheelbarrows are from Hobby Lobby, I could not resist them!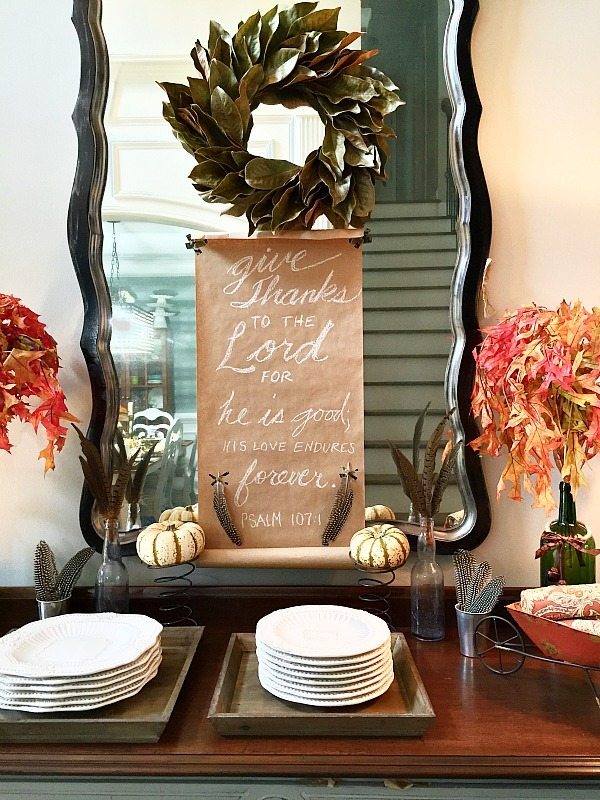 The magnolia wreath makes an appearance again, I love the idea of hanging it on the mirror. I was considering changing out the mirror, but the addition of the wreath has kept it around.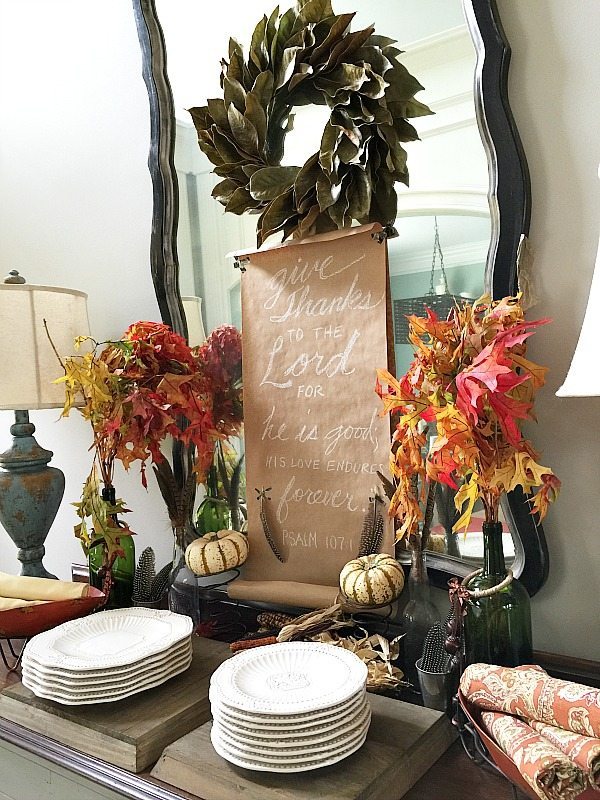 You could use the "Thankful Prayer" scroll idea for several things. You could write your menu on it, note what you're thankful for or you could start the naughty list for Christmas; be sure to add a few of your Thanksgiving guests names on there for fun!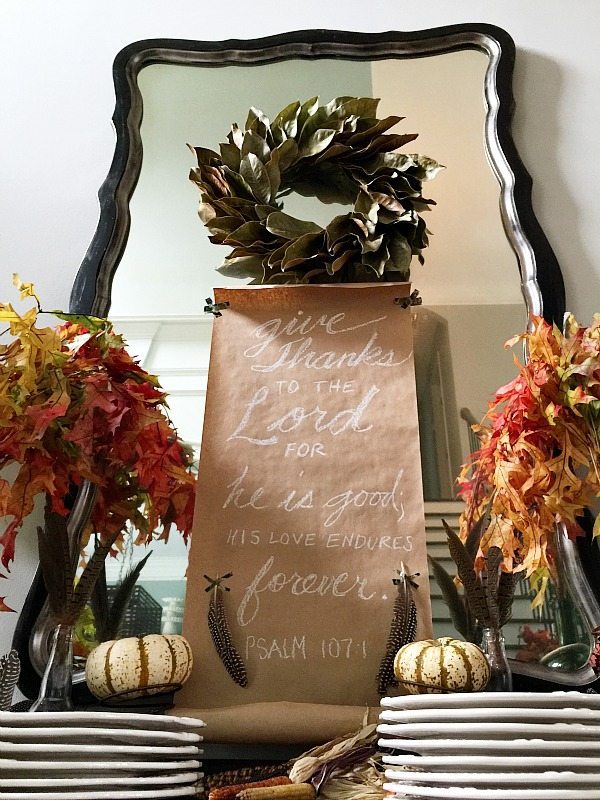 The scroll is taped to the mirror with thin pieces of duct tape, you know duct tape is great for everything, right?! For my feather obsession, I taped a couple to bottom! I've decided that feathers are the "fun" in every season!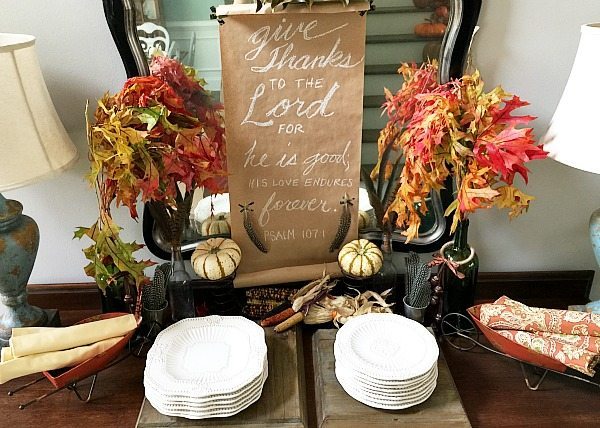 Ready, set, bring on the Turkey!
Silverware wrapped and loaded in the wheelbarrows and plates waiting to be filled!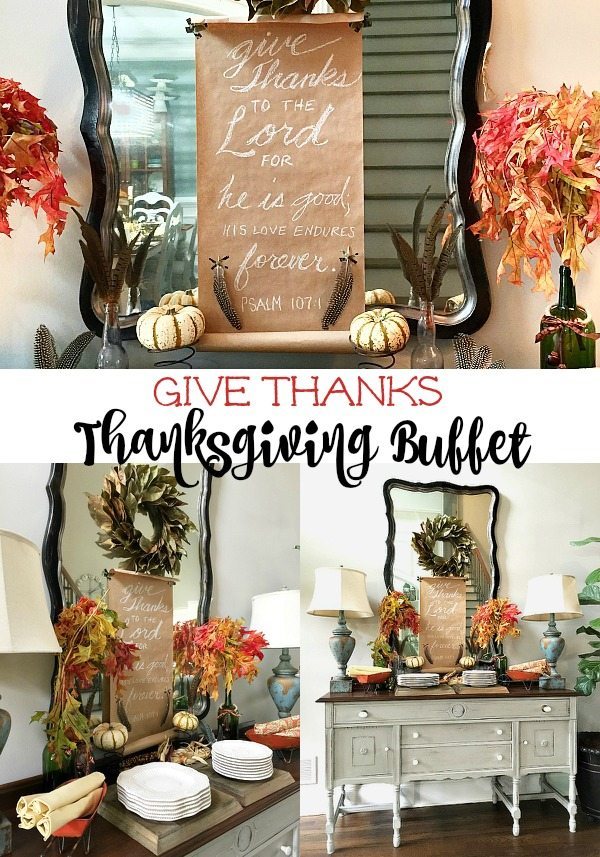 Please be sure to visit the other wonderful decorators, they have the best ideas!
Confessions of a Serial Do It Yourselfer
Are you following the Decor Enthusiast Facebook Group? We have so much fun over there. It's a place to share your decorating & DIY adventures as well as ask advice! We'd love to have you! Just remember….it's a nice group…no negativity allowed. You can find it HERE.
Don't forget to join the challenge on Instagram with #DecorEnthusiast 🙂
RestorationRedoux – ArtsyChicksRule – OurSouthernHome – ChristyKJames – RefreshRestyle – Duke Manor Farm