Entry Decor – Fall Ideas edition
It's time for another edition of decorating ideas from the Decor Enthusiasts. This month we're sharing the first of three ideas for decorating one space. For the next three months I will be sharing ideas to decorate my entry.
My decorating friends have tons of beautiful ideas, be sure to see all of them at the end of the post.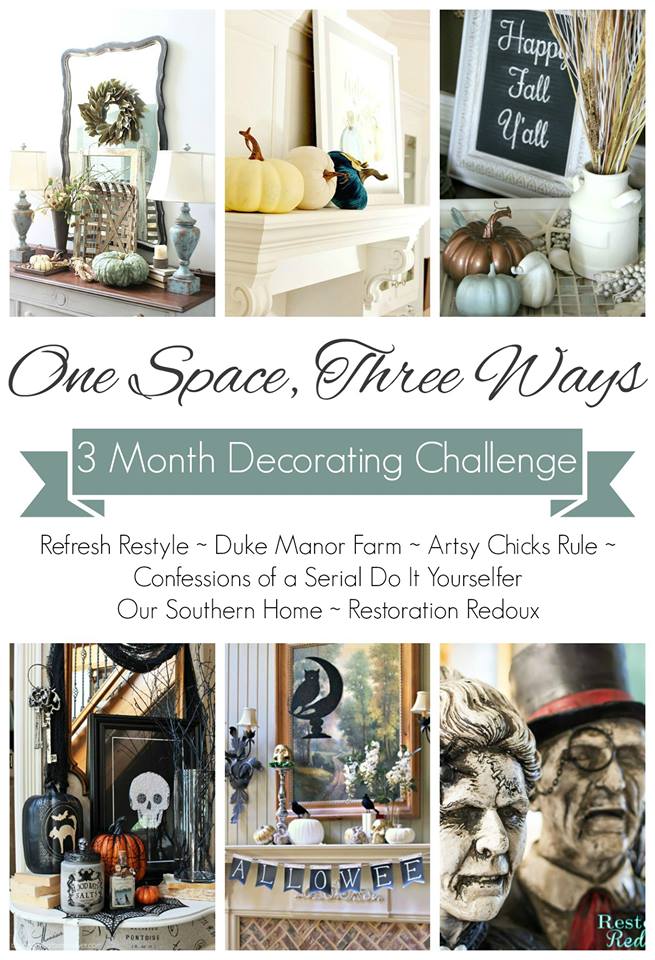 I really wanted to stay with a natural theme this year and I think I have accomplished that.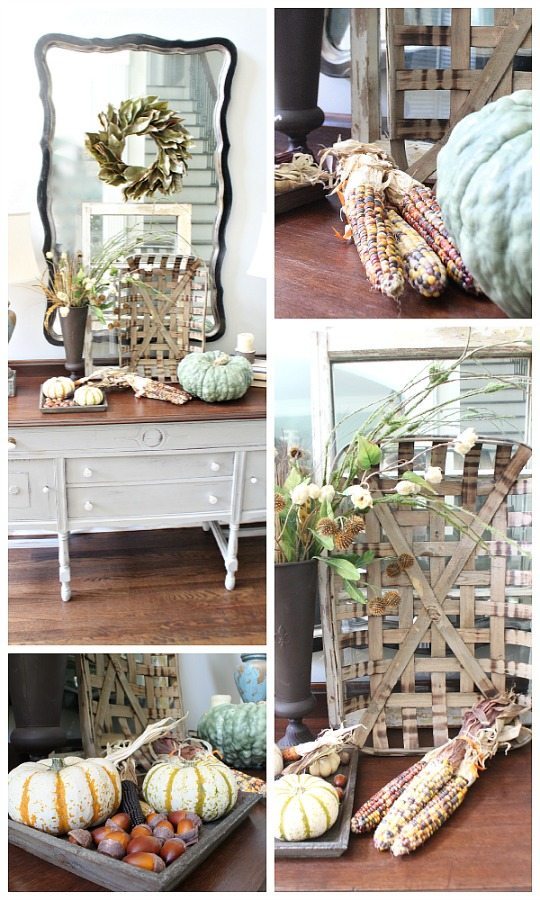 Fall decor in my dining room inspired the entry. I decorated the farm table with the idea of a bountiful harvest and continued the theme here with acorns, Indian corn and pumpkins.
Walmart had inexpensive variety packs of 4-5 small pumpkins, perfect for my decor needs. The acorns are fake and I found them at Hobby Lobby.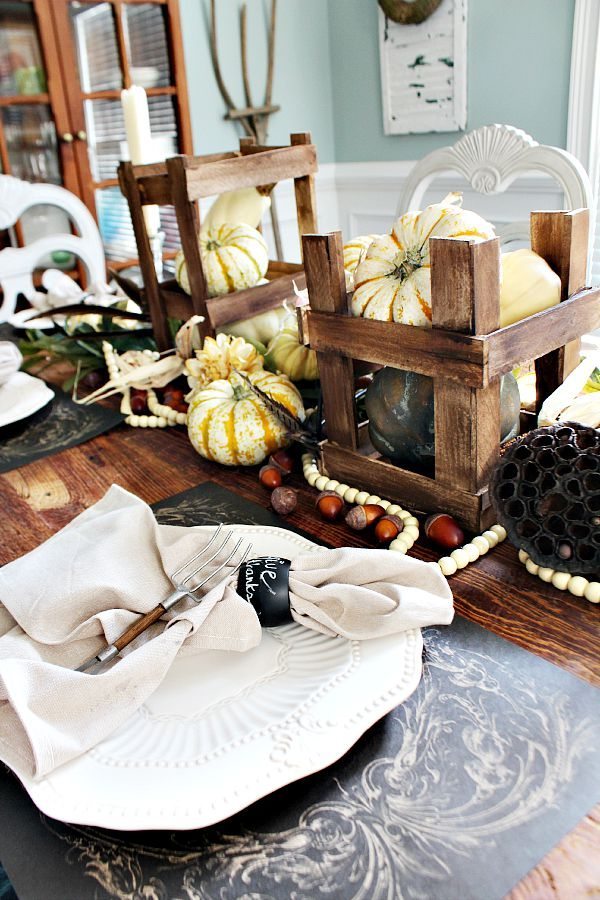 Shop your home for fall inspired accessories first. I propped one of my antique windows against the mirror and started layering with a small tobacco basket. I used a brown metal vase that I already had and filled it with natural looking grasses and  faux florals. I filled a wood tray, from my stash, with acorns and pumpkins.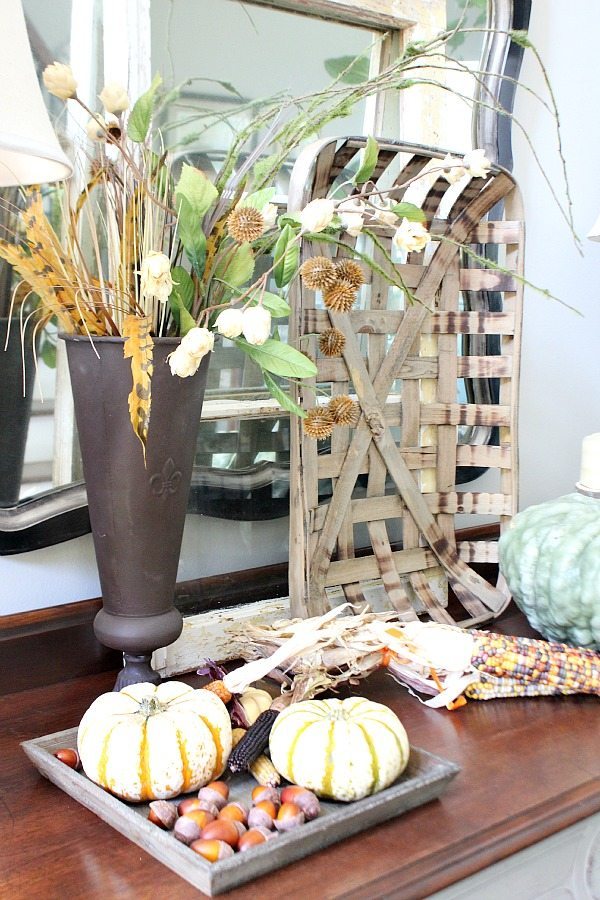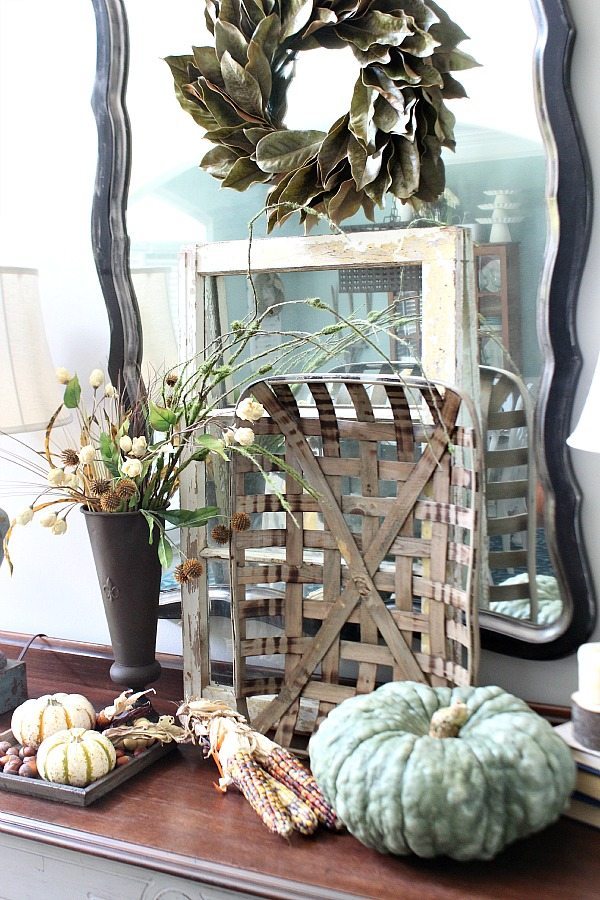 I hung a magnolia wreath on the mirror with command hooks. It really added a little extra to the plain mirror. I may have started a trend for myself, this is not the last time you will see something there.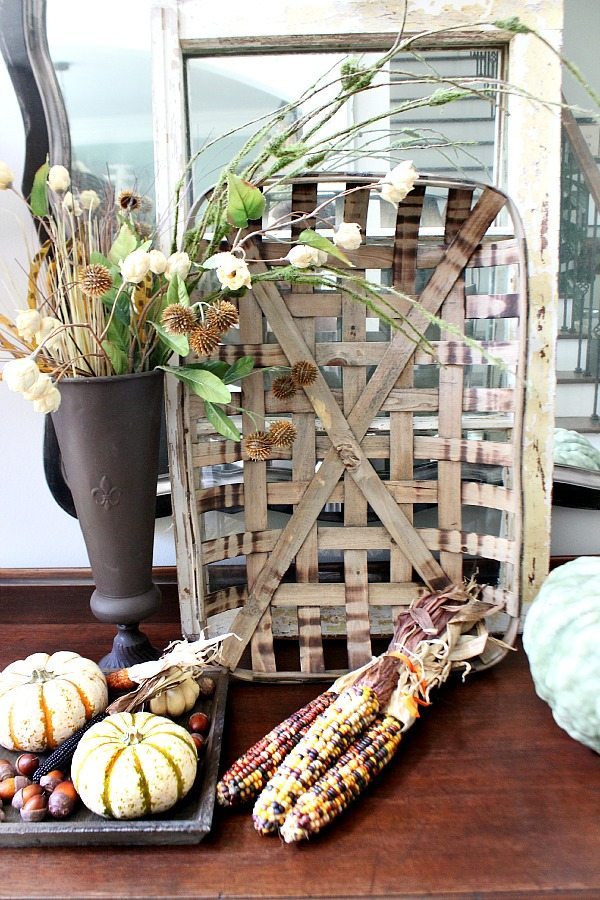 All things from nature look great together, I am loving decorating with soft natural colors this year.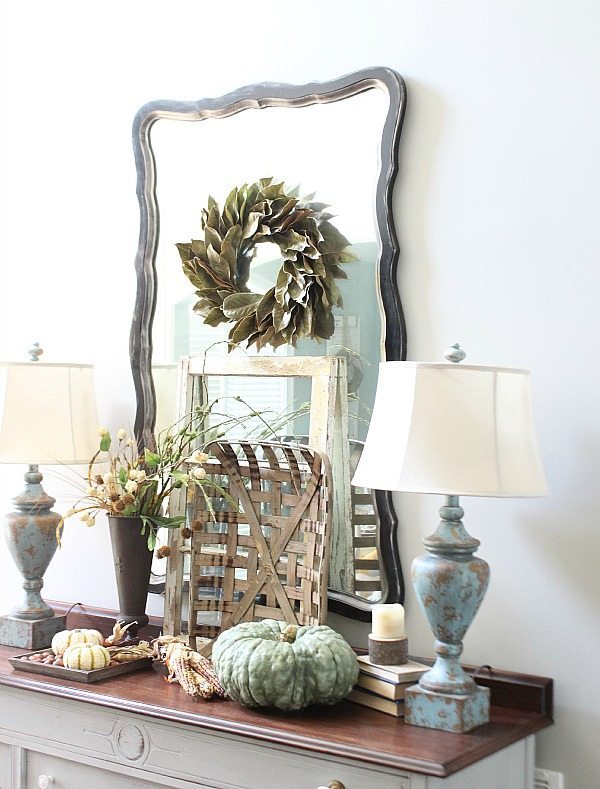 I found a pallet full of heirloom pumpkins at Kroger. Loved this blue/green one!
I stacked a couple of small books and topped it with a candle on one of my little tree stumps.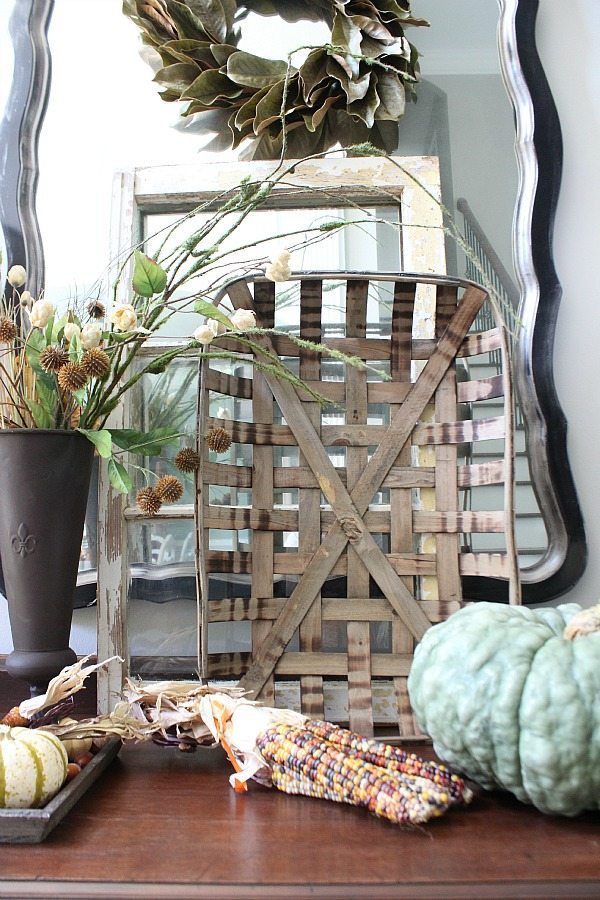 I don't have a farm house, but I'm decorating like I do, with my bountiful fall harvest theme all over the house!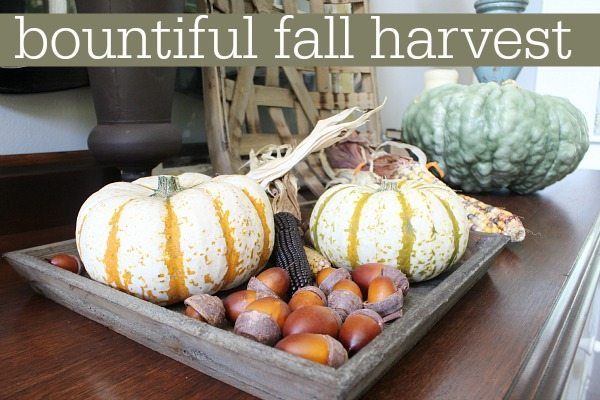 Hoping you are inspired with our three month decor challenge. We love sharing our frugal ideas for a beautiful home!
Now let's see what the other gals have in store for us!!
Are you following the Decor Enthusiast Facebook Group? We have so much fun over there. It's a place to share your decorating & DIY adventures as well as ask advice! We'd love to have you! Just remember….it's a nice group…no negativity allowed. You can find it HERE.
Don't forget to join the challenge on Instagram with #DecorEnthusiast 🙂
RestorationRedoux – ArtsyChicksRule – OurSouthernHome – ChristyKJames – RefreshRestyle – Duke Manor Farm – Fox Hollow Cottage
---
As you can see, this is one of my favorite places to decorate!
From a few years ago:
From last year: