White dinnerware is my favorite!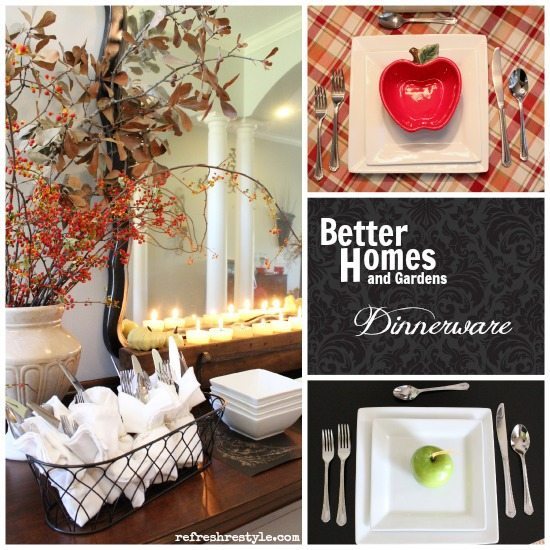 When I was contacted by Better Homes and Gardens to see if I wanted to review their new collection of porcelain dinnerware available exclusively at Walmart, I said yes!
I am going to show you three different and easy ideas for entertaining with the white dinnerware and some of the accessories that I bought with the gift card they sent me.
I bought this awesome plaid table cloth, a set of silverware, apple bowls and a wire bread basket.
When I'm decorating for a get together, I try to incorporate items that are in season.  Guess what's in season right now, apples!
Idea #1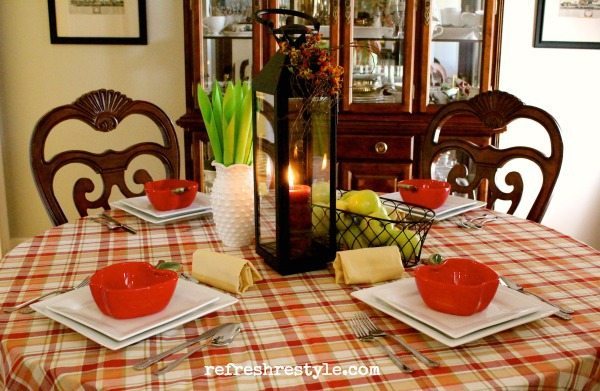 The plaid tablecloth is perfect for the casual get together!  The wire basket can hold bread or use it to decorate with.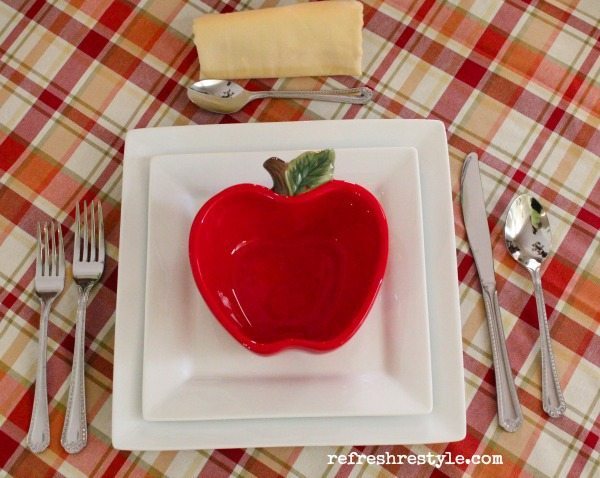 These apple bowls look so good combined with the square plates!  They are the perfect size for soup, cereal or a bowl of chili.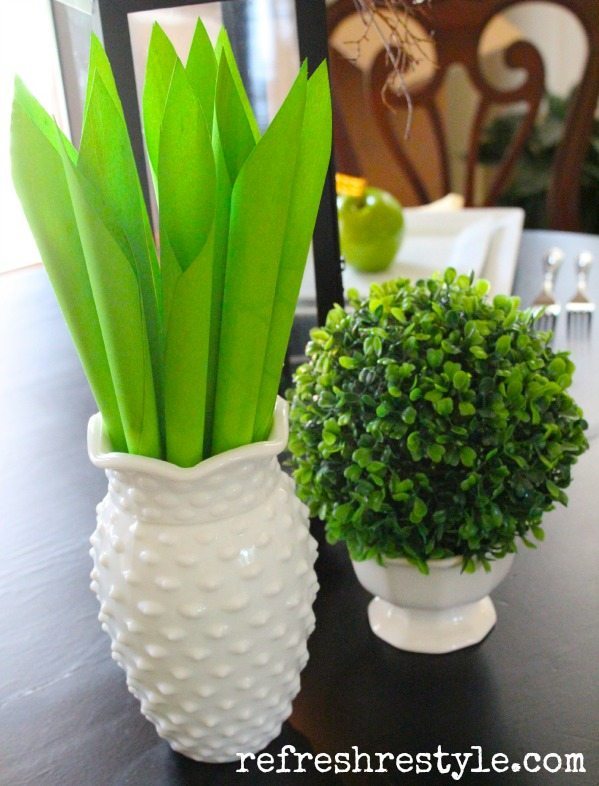 I gathered greenery and white containers and used them with the basket of apples for a center piece.
Idea #2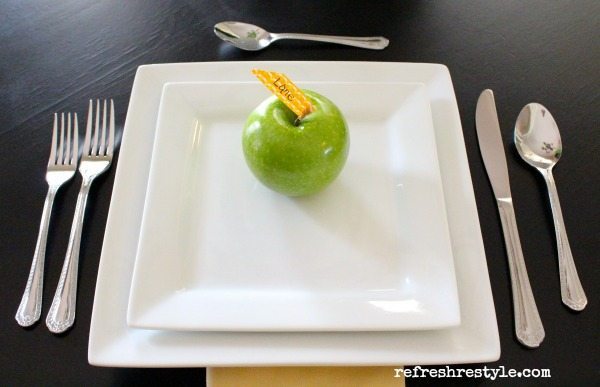 My accent color for this tablescape is green, green apples and washi tape place cards look perfect.  I also removed the tablecloth for a little more formal look.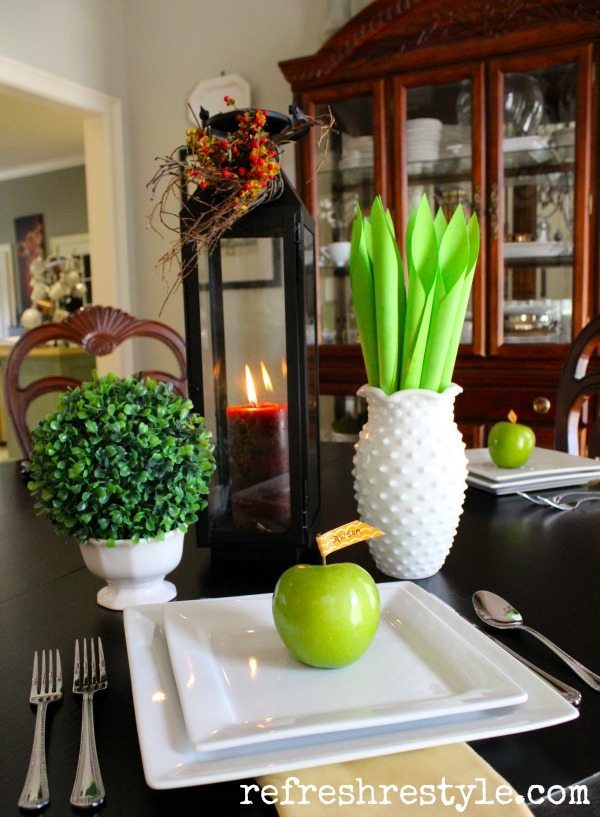 The way I test silverware is by the tines on the forks, some are not comfortable when your eating. These passed the test and they are great.  Have you eaten with a fork that just didn't feel right?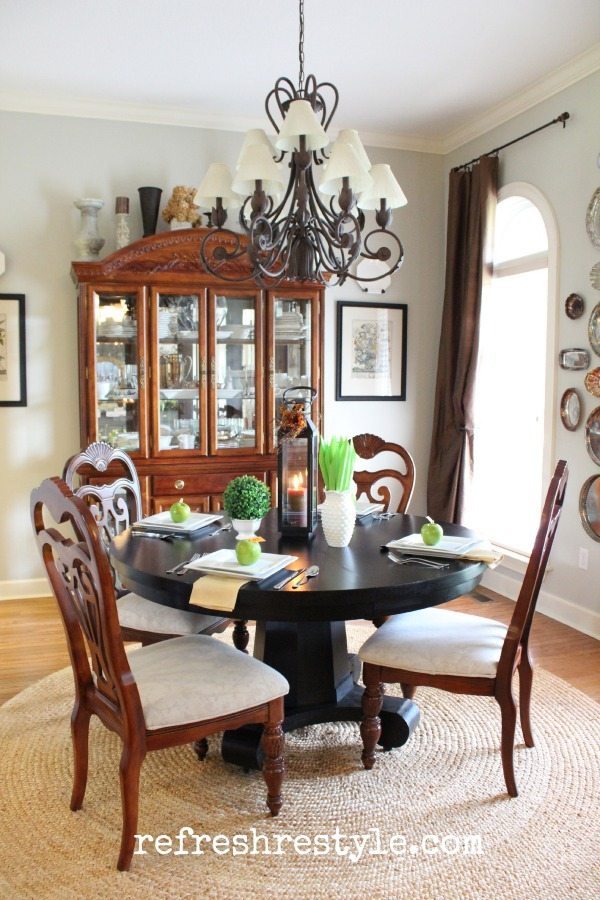 For the third idea, set up a buffet.  During the holidays and when you're expecting a big crowd, it's easy to let everyone serve themselves.  I'm all for easy and someone serving themselves 😉
The Better Homes and Gardens silverware is wrapped in white napkins.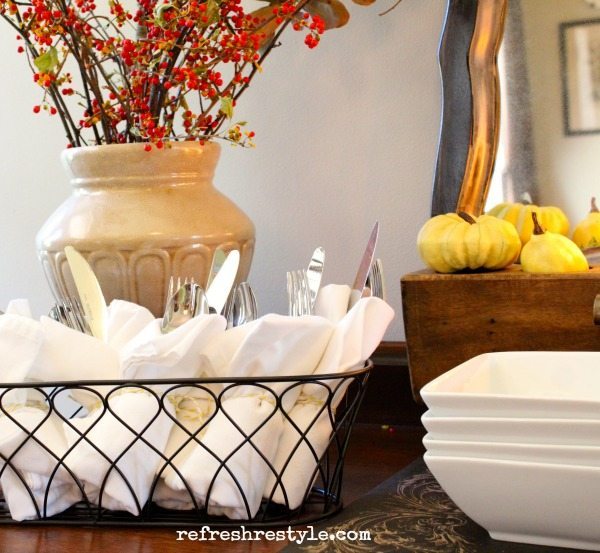 I used the BHG wire basket to hold them.  They are ready to grab, take a plate and fill it with food.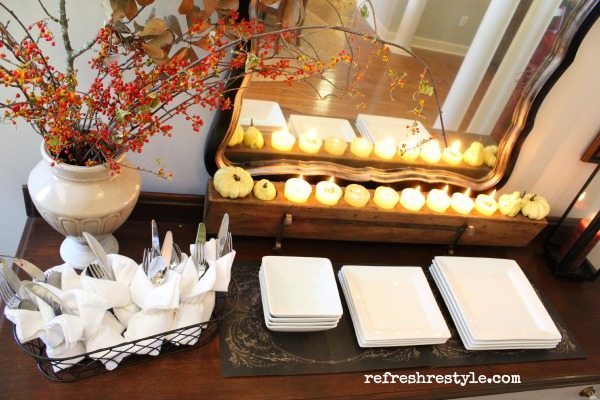 My sugar mold, filled with candles is a perfect accent on the buffet.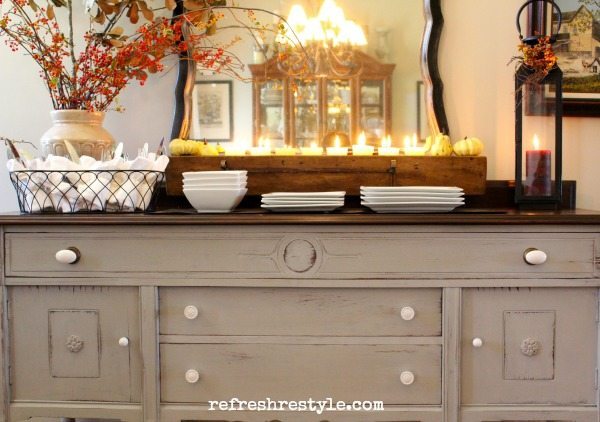 When guest arrive it will look like you've spent all day prepping, even though you didn't.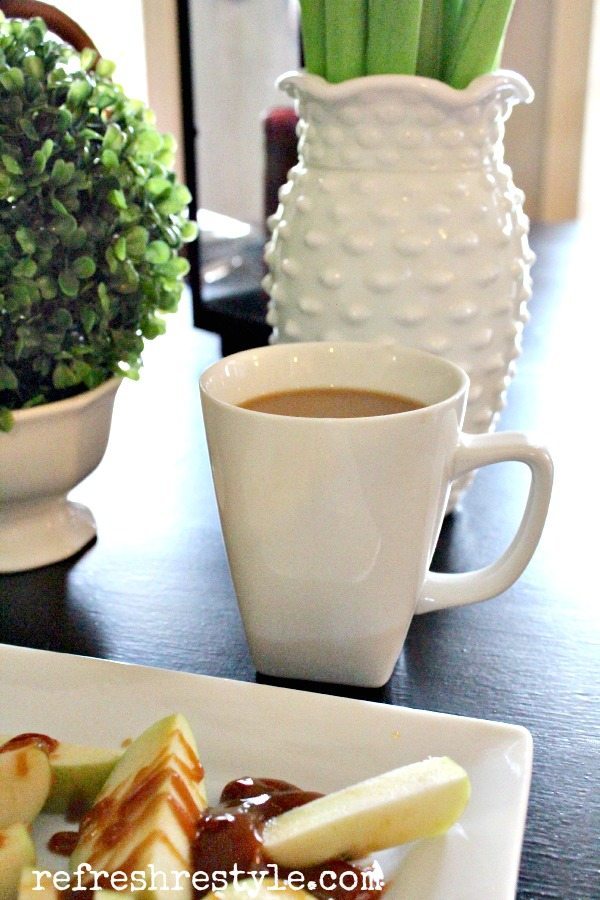 Each set of dinnerware comes with 4 each cups, dinner plates, salad plates and bowls.
This set is beautiful and I can see using it for formal and casual dining.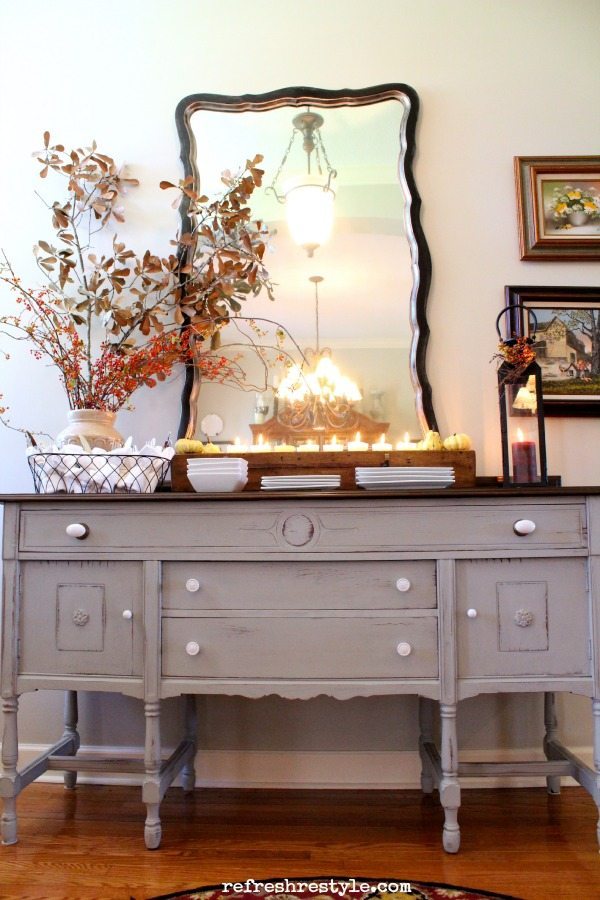 Be sure to check out the new line of Better Homes and Gardens products at Walmart  and their accessories!
Follow them on FB –  Better Homes and Gardens products at Walmart.
Thank you Better Homes and Gardens for providing me with the beautiful white porcelain dinnerware sets and the gift card to buy accessories.