It's done.  The guest room is now available.  Come on down!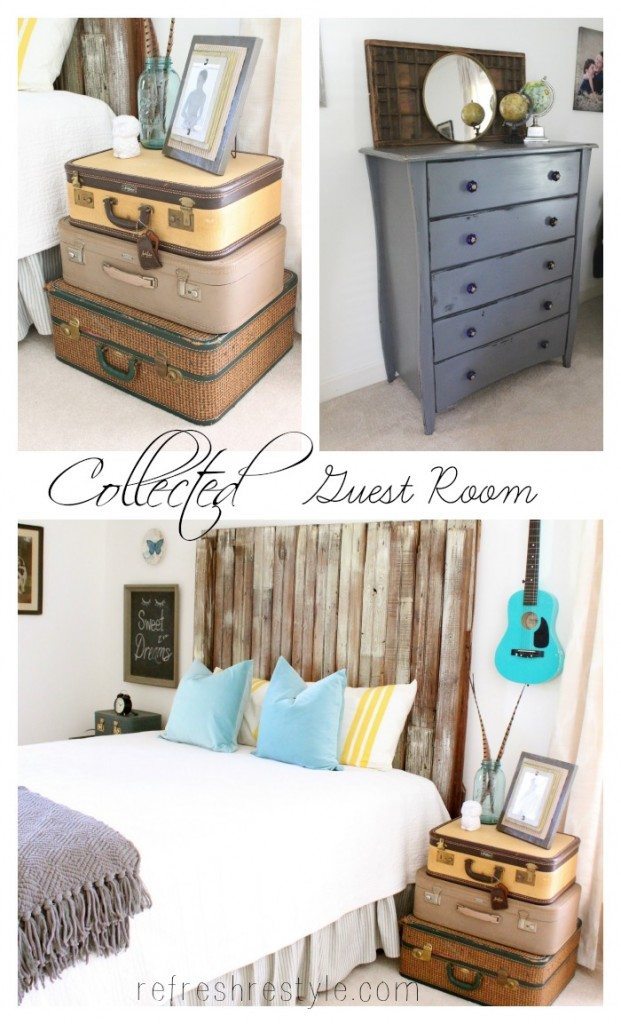 I had this idea that I blogged about here.
I was totally prepared, to build a headboard and then I spotted one on FB.  I bought it site unseen.  It was rough and a little dirty.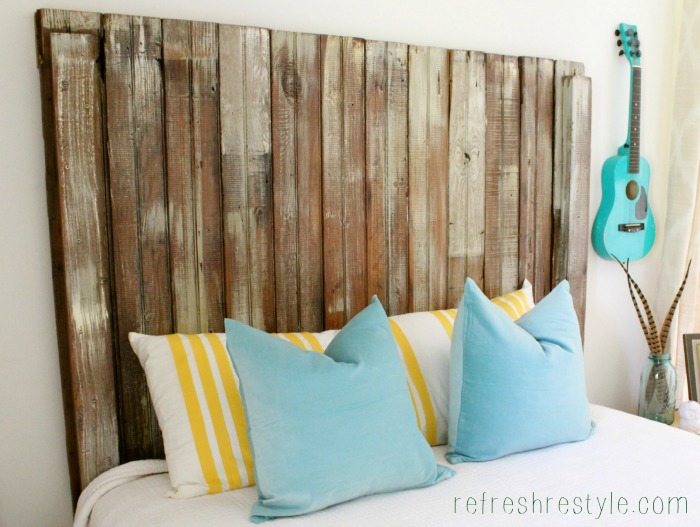 I bought it, cleaned it, painted it (dry brushed) and I sealed it.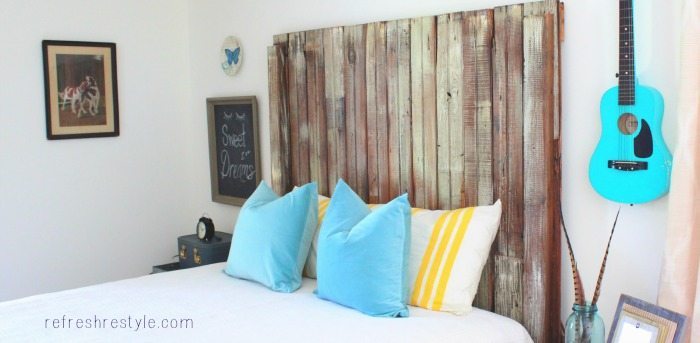 I gathered all my art. The pieces collected over time.
The ones that caught my eye at tag sales.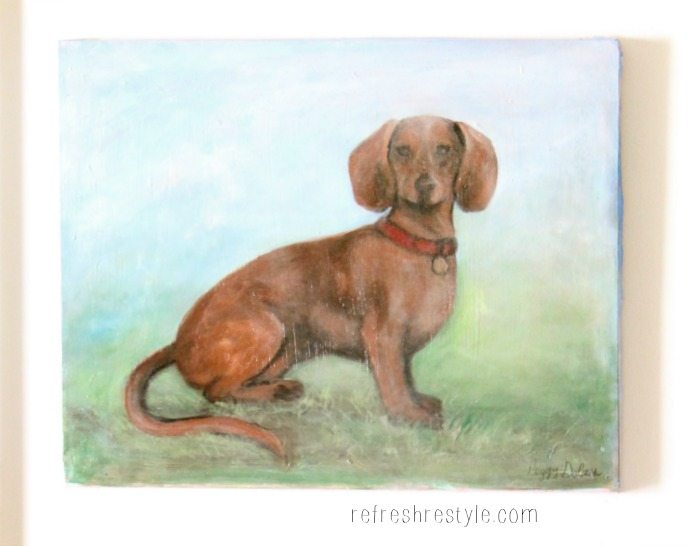 Don't you just love this little guy 🙂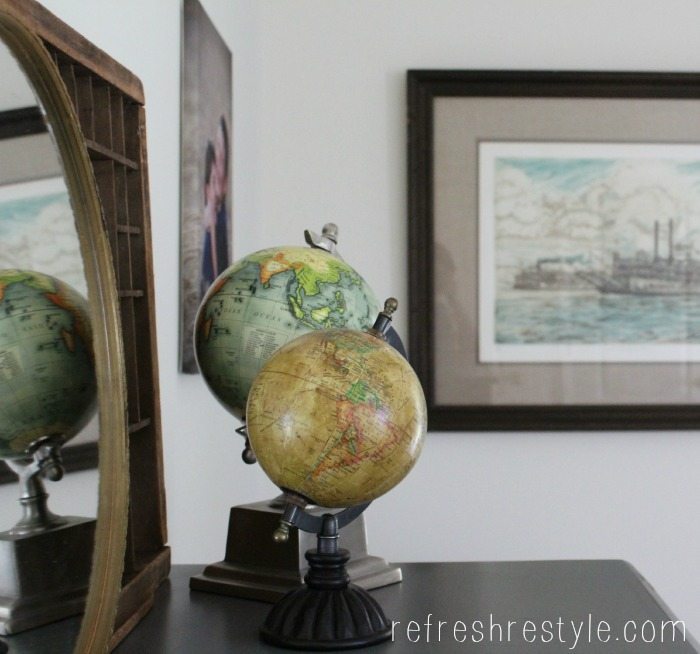 Every room needs one or two, globes.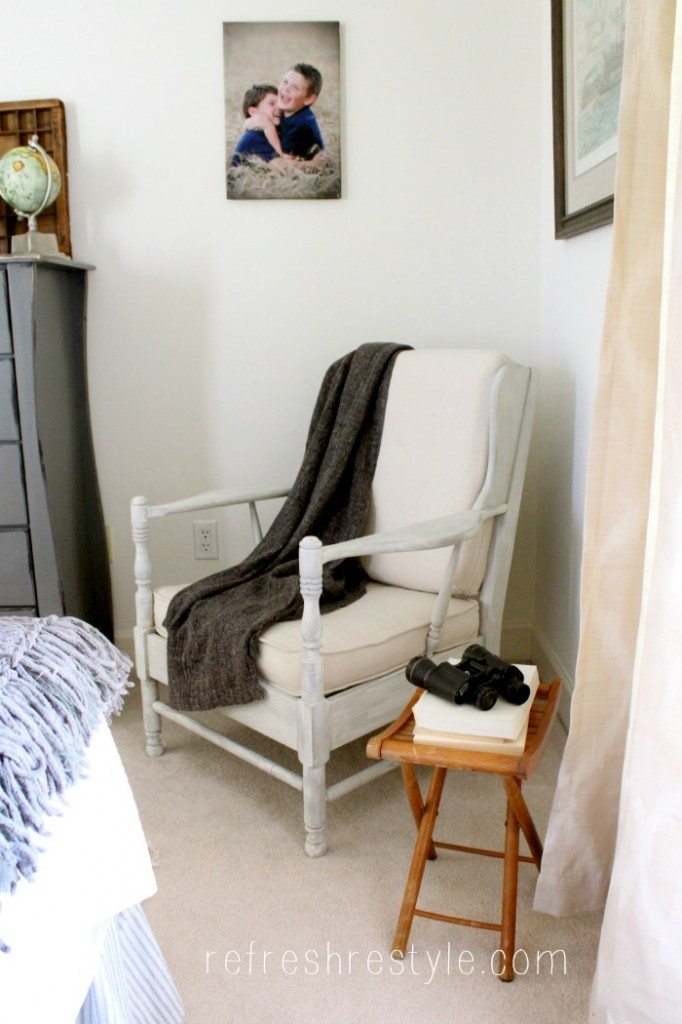 One of my favorite photos of my grandsons (above).
Dry-brushed chair here.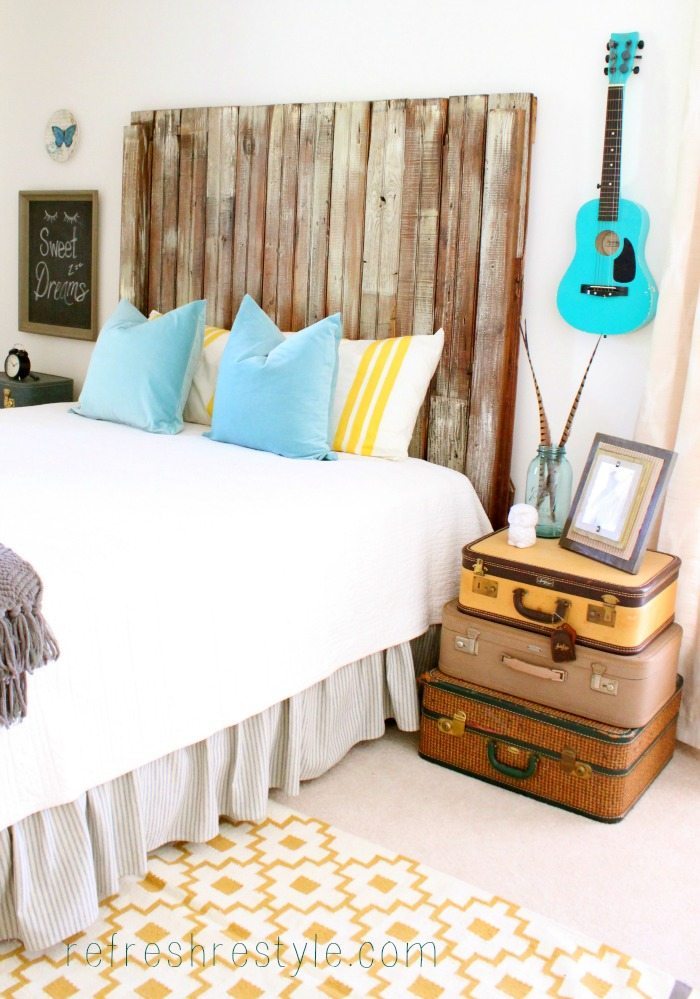 The rug, from Ikea.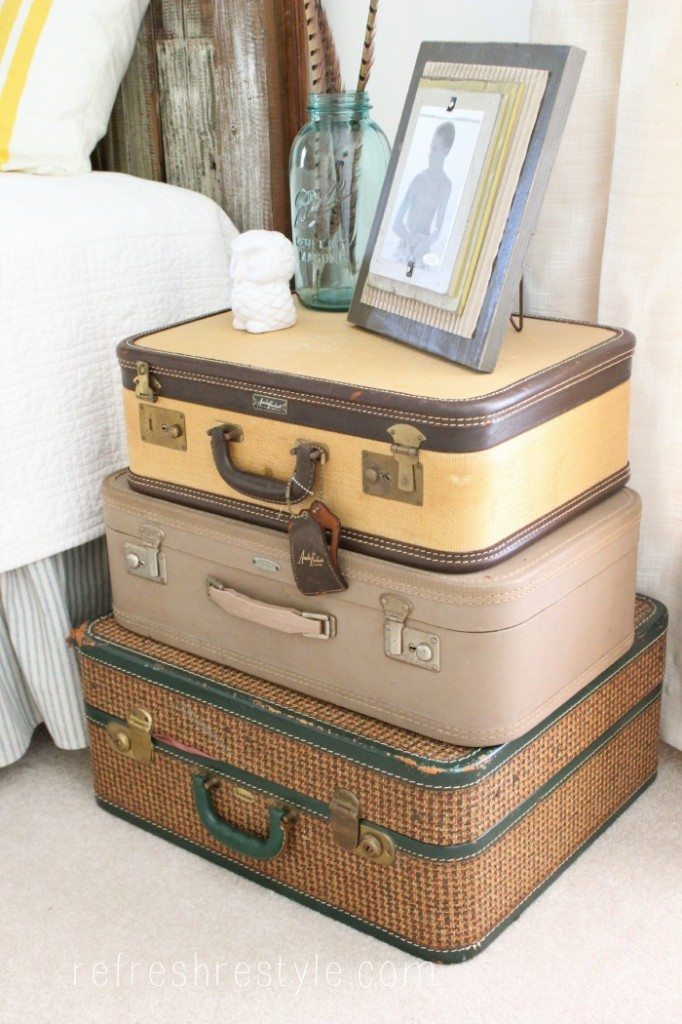 This is the second set of suitcases that I collected for this room.
I sold the other ones, they didn't make the cut.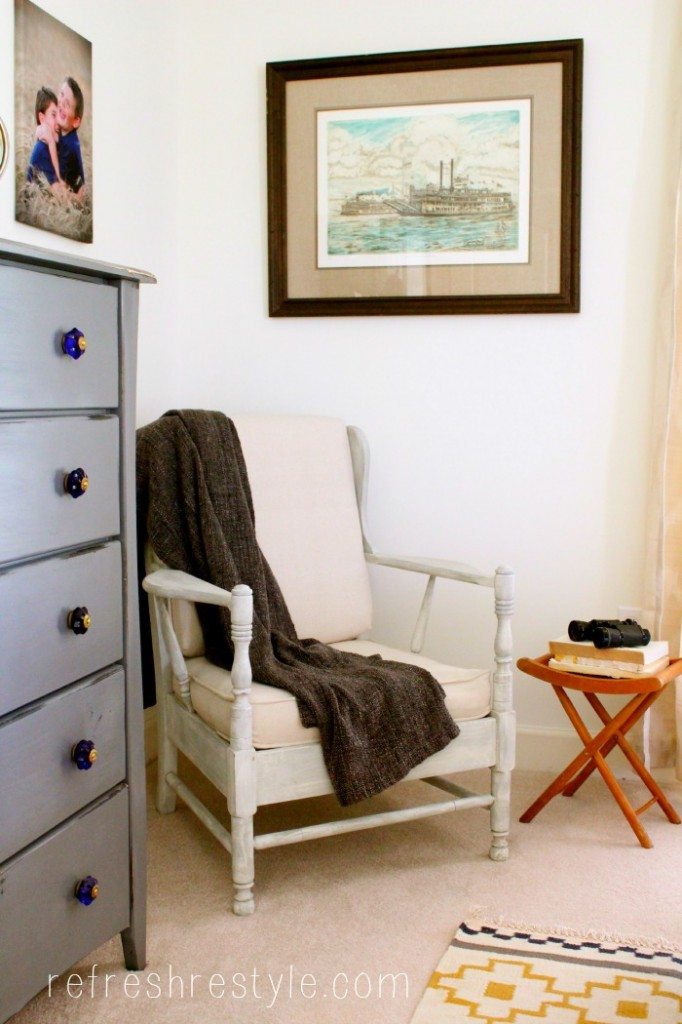 It was love at first site when I spotted this steamboat!
I think it was more about the color, than the boat.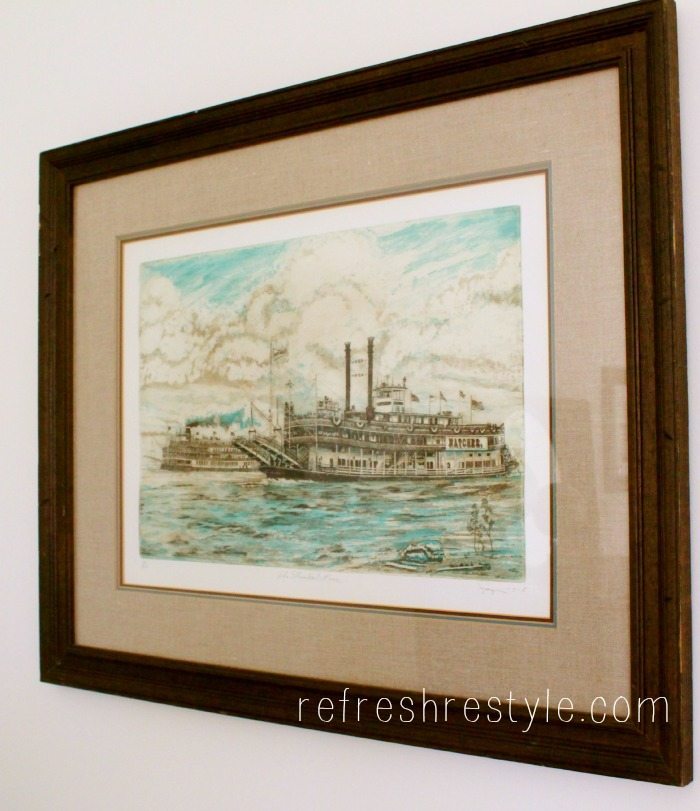 I was running out of art, when I remembered this chalkboard.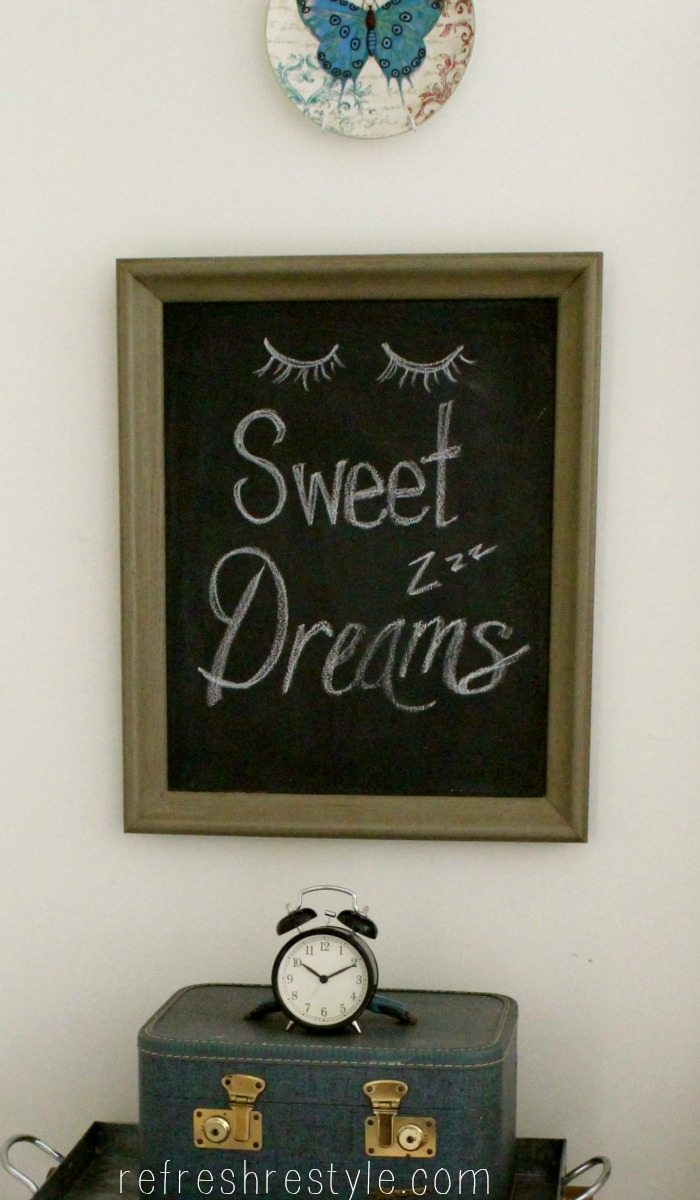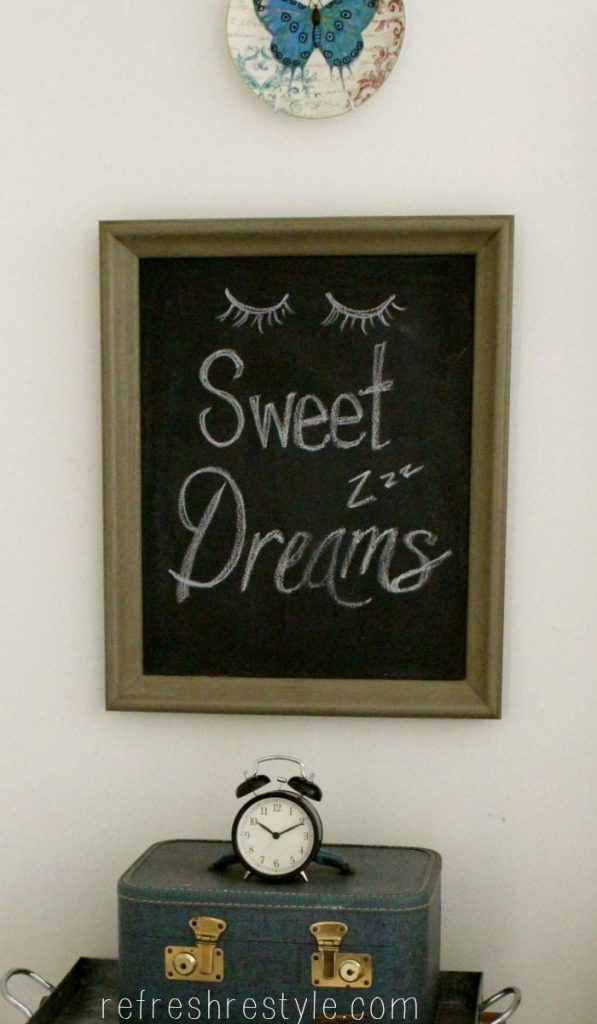 Collected treasures all in one room.
Mr. Refresh walked in and said – this is what I'm talking about!
I want every room to look like this!
(I wasn't sure if he was talking about the way it was decorated or that he could see the floor.)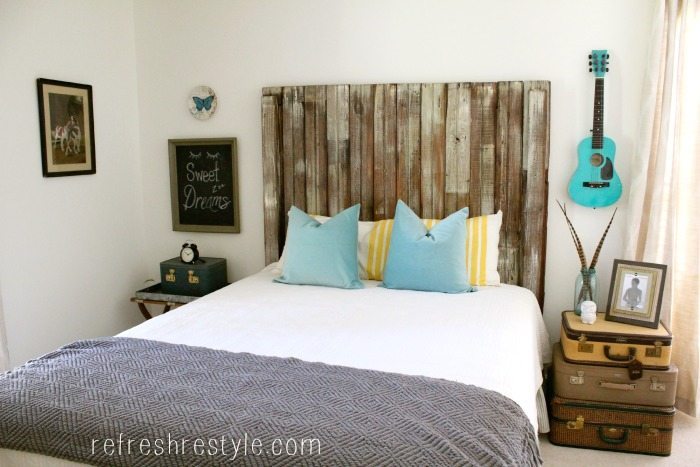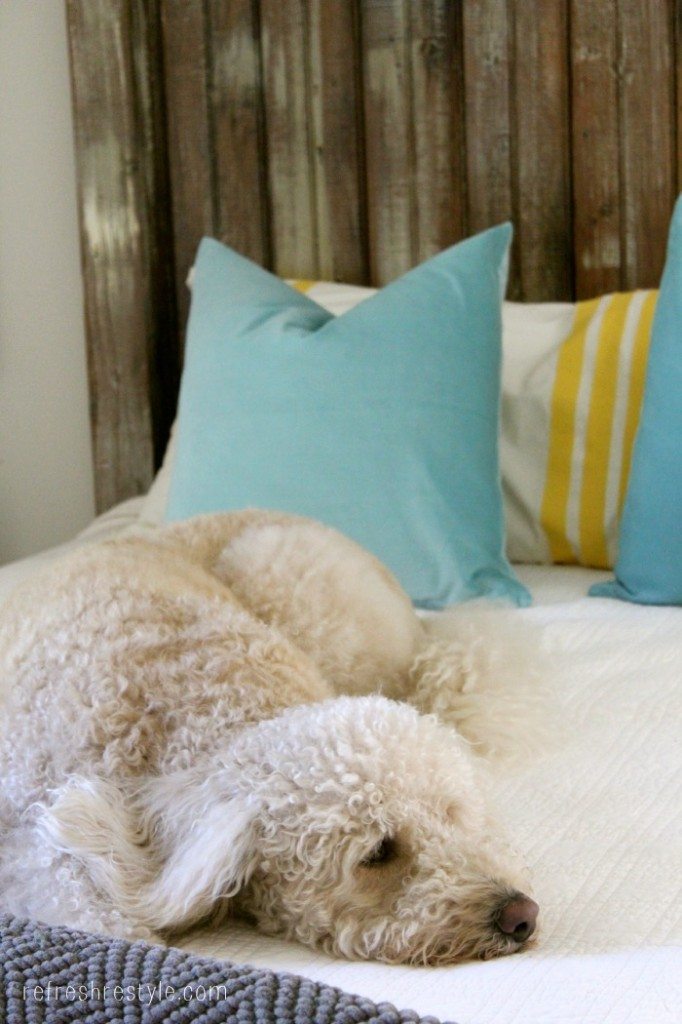 Murphy likes it too!
Sharing: Thistle Wood