This summer when I found these brass pheasants at Goodwill, I knew they'd be the center of attention on my fall table.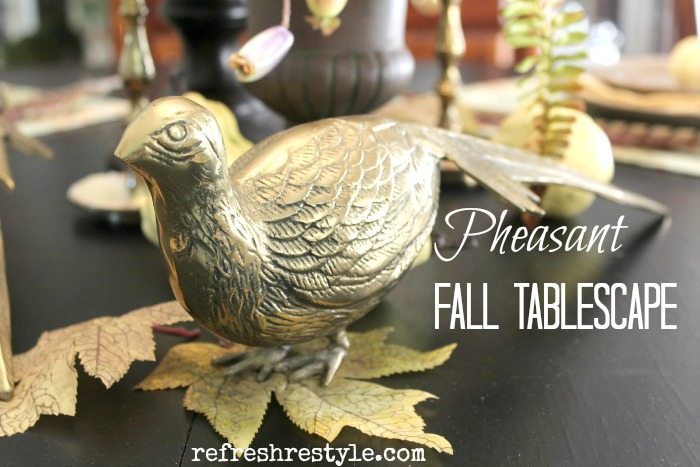 It was love at first site, the jumping off point for the natural setting.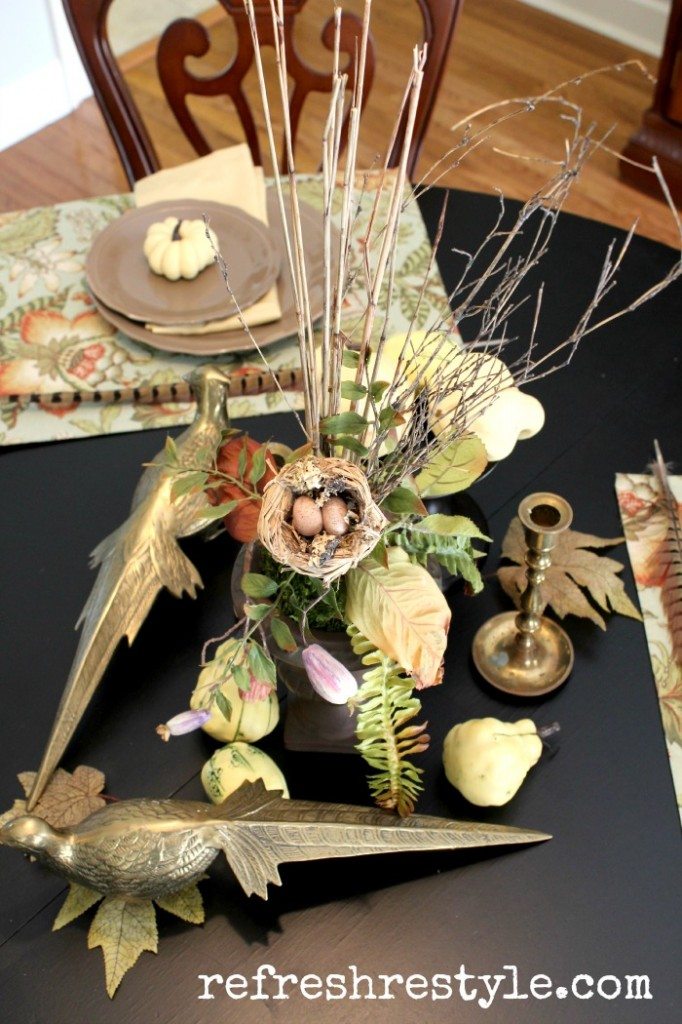 The floral centerpiece is a small urn filled with greenery, sticks and a bird nest.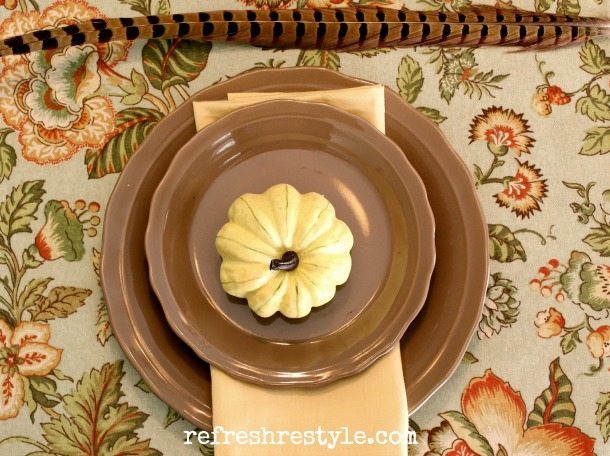 A real feather at the top of the setting and a small pumpkin centered on the salad plate.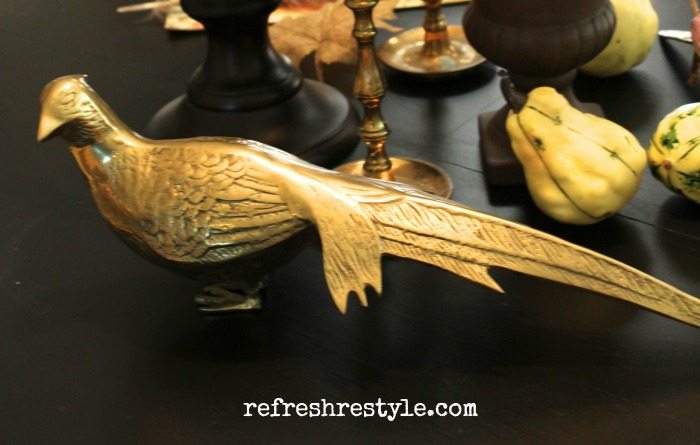 A couple of weeks ago we switched the dining table with the kitchen table and I love the refreshed look.  You may remember this table <–see the before.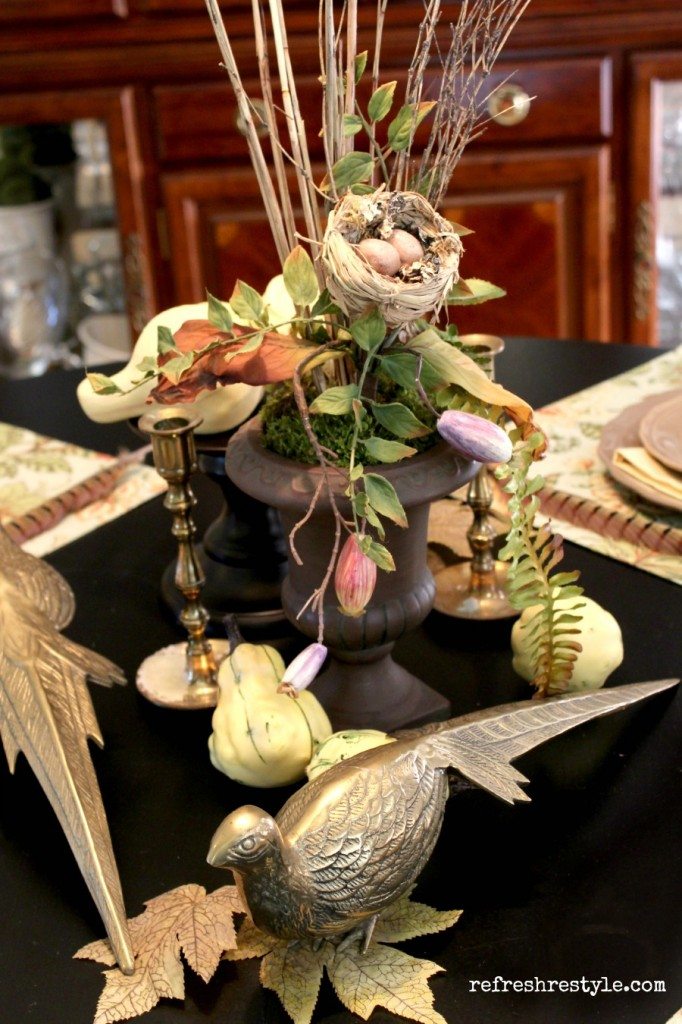 The birds, pumpkins and florals just pop off the black table 🙂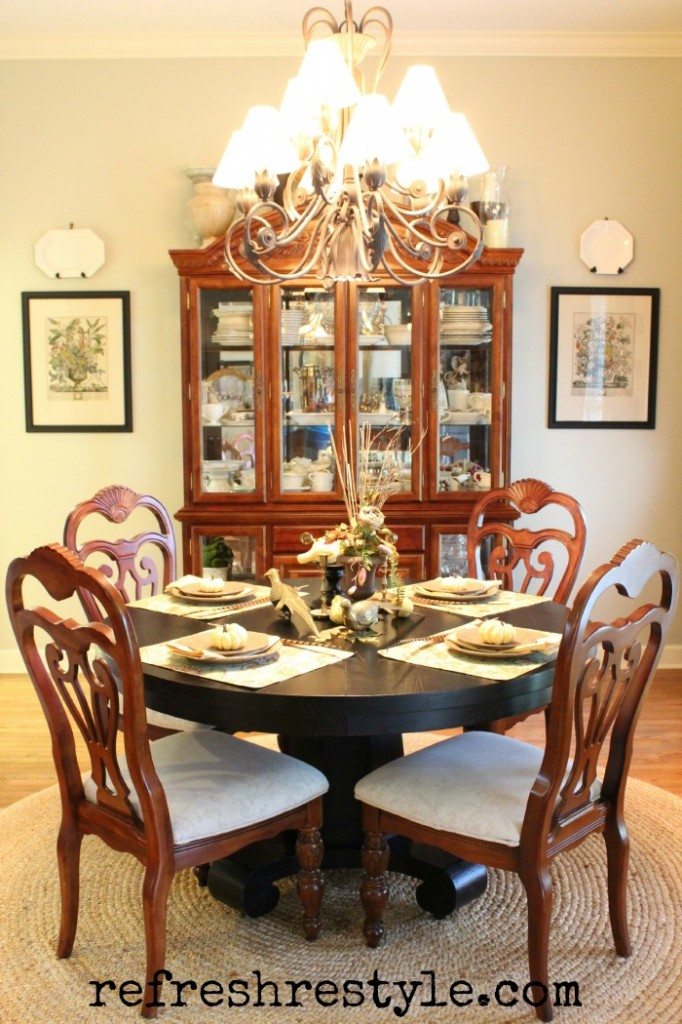 It feels like I have a new space.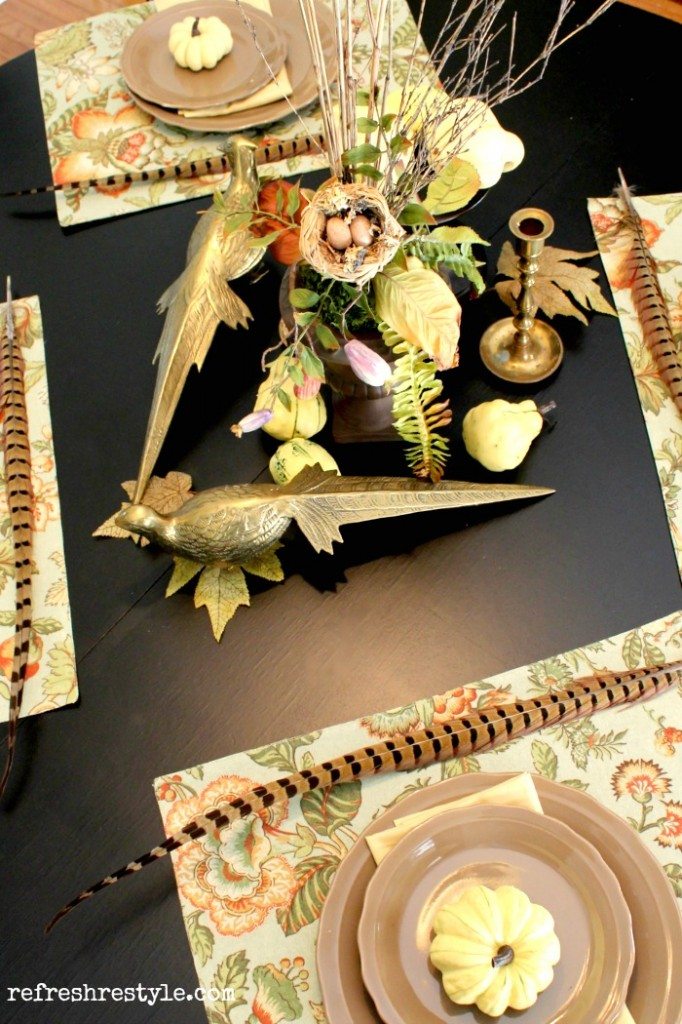 What's on your table?
Sharing at: Monday Funday