We all have those pieces of furniture.  The ones that fit just right where they are.  Like they were made for that spot.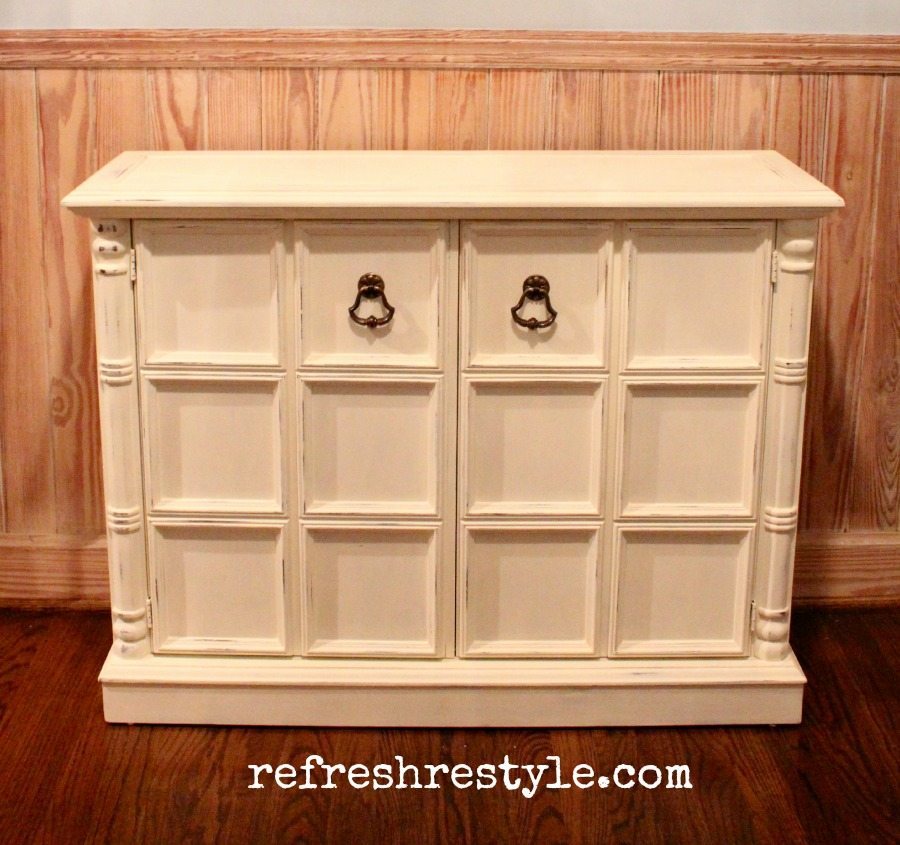 This piece fits just right in a small hall/entry way.  You walk in the front door and it's the first thing you see.  The floors are a beautiful dark wood and the walls are the original pickled bead-board.  Nothing in this room was going to change, except the addition of a sisal rug.  The console just blended in.  It was brown, on top of brown, standing in front of brown.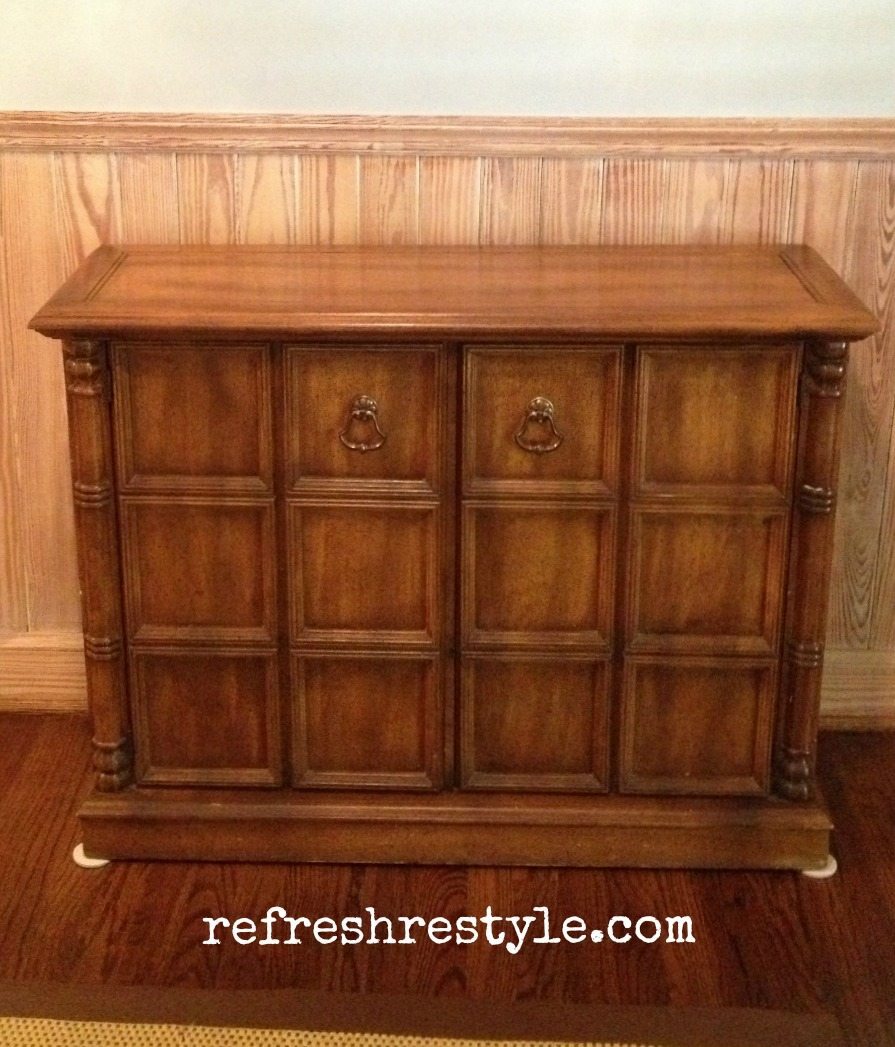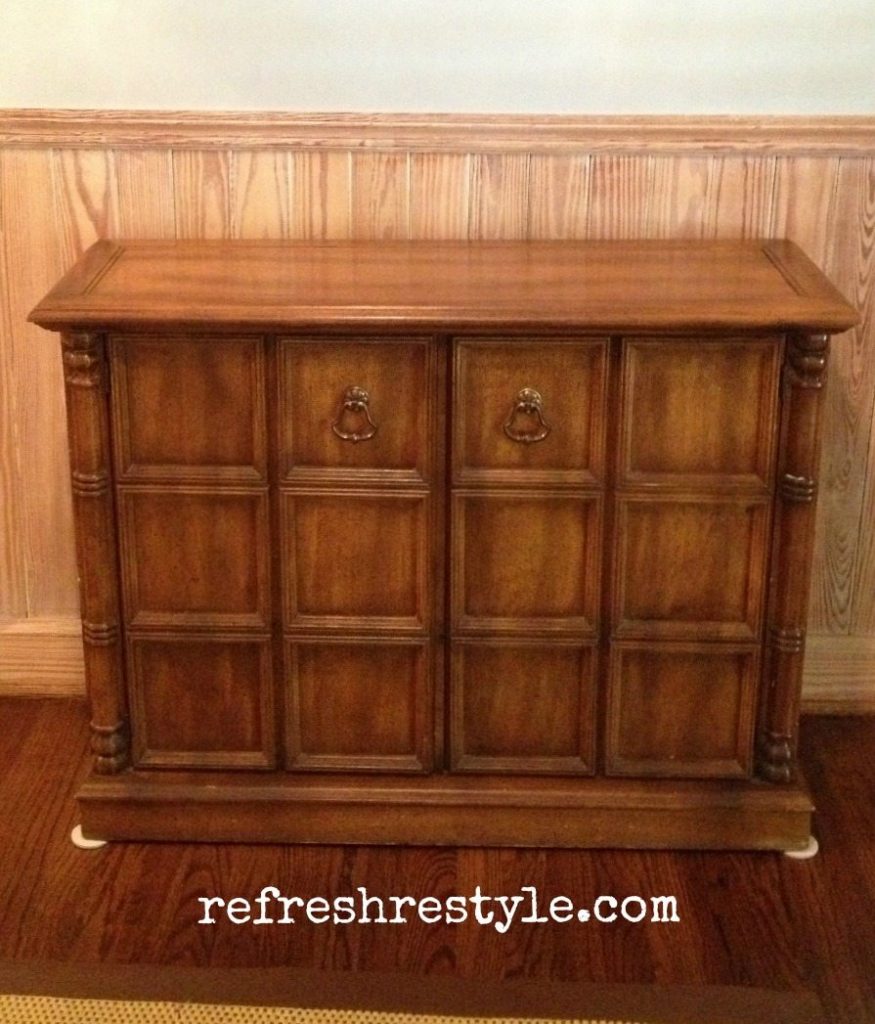 All this brown made the room dark, as you can see in this photo, so dark that getting a good photo was difficult.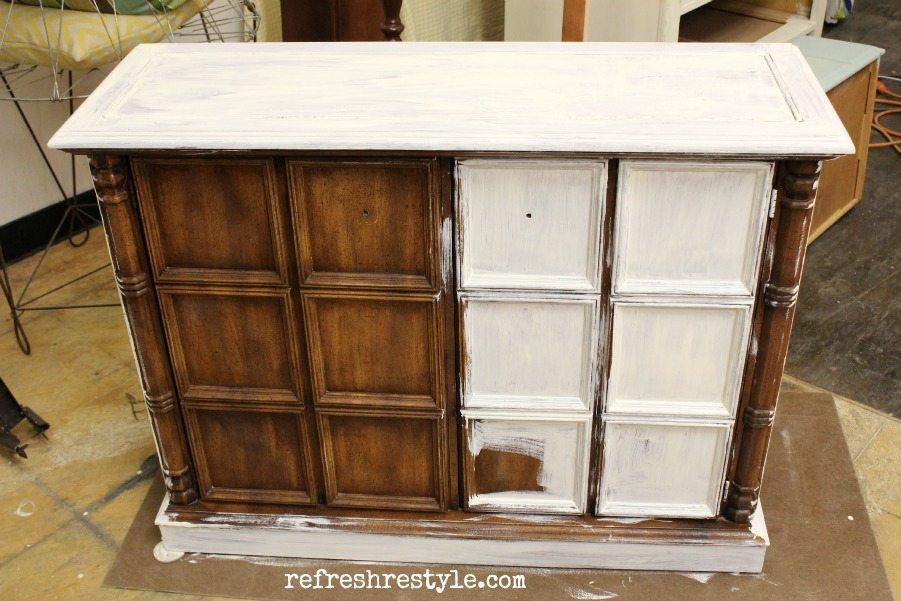 It's easy to transform a room with paint especially with a paint made just for furniture.  
Like Maison Blanche Vintage furniture paint.
I painted this piece with Vanille.  I cleaned it well, removed the hardware and started painting.
I finished it with clear wax, applied one coat of wax to the body of the piece and 2 coats on the top.
I knew that that this piece would get plenty of action, being in the entry way.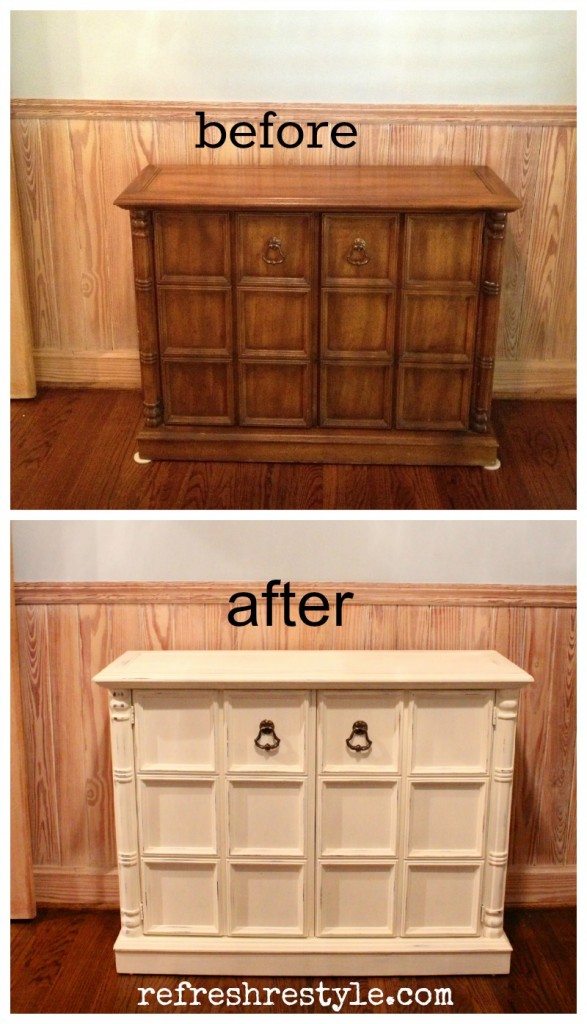 That entry way looks so different now and all it took was a little paint.
Don't fear the paint, love the paint.
Refresh a brown piece today!  You will be glad 🙂