The title of this post should really be:  What Inspired You to Stain Your Front Door.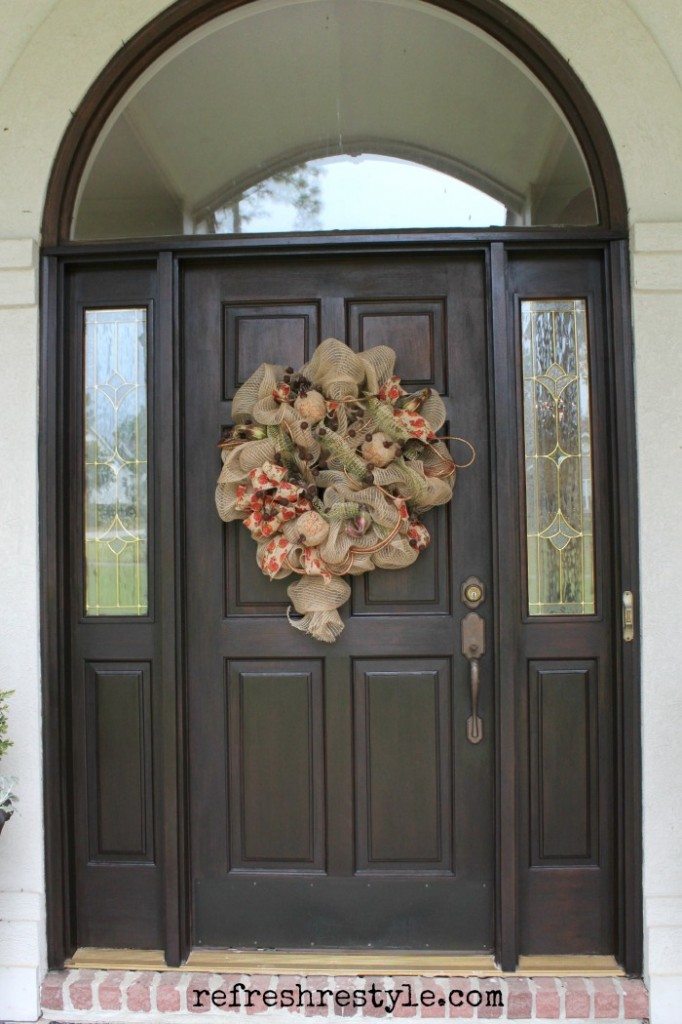 My friend Joyce makes these awesome wreaths.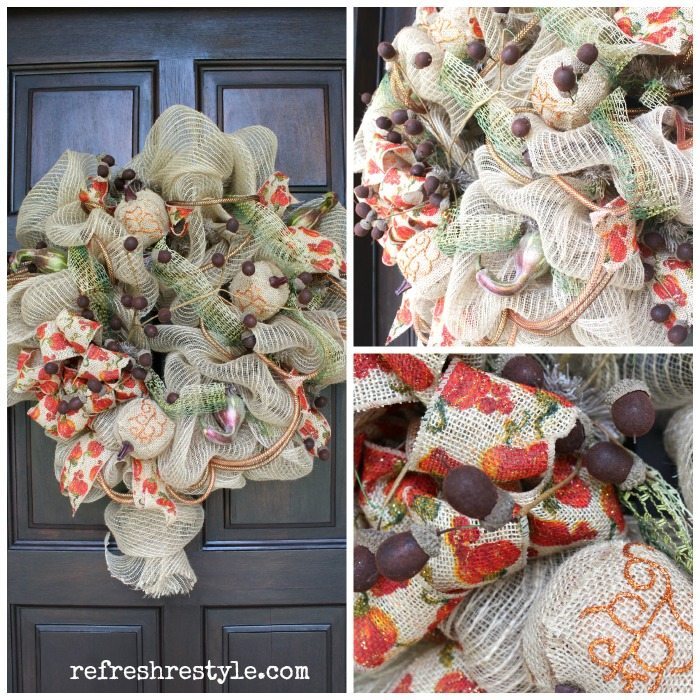 They are beautiful and when she makes them, they sell really fast.
I let a few get by me, but this one was destined for my door.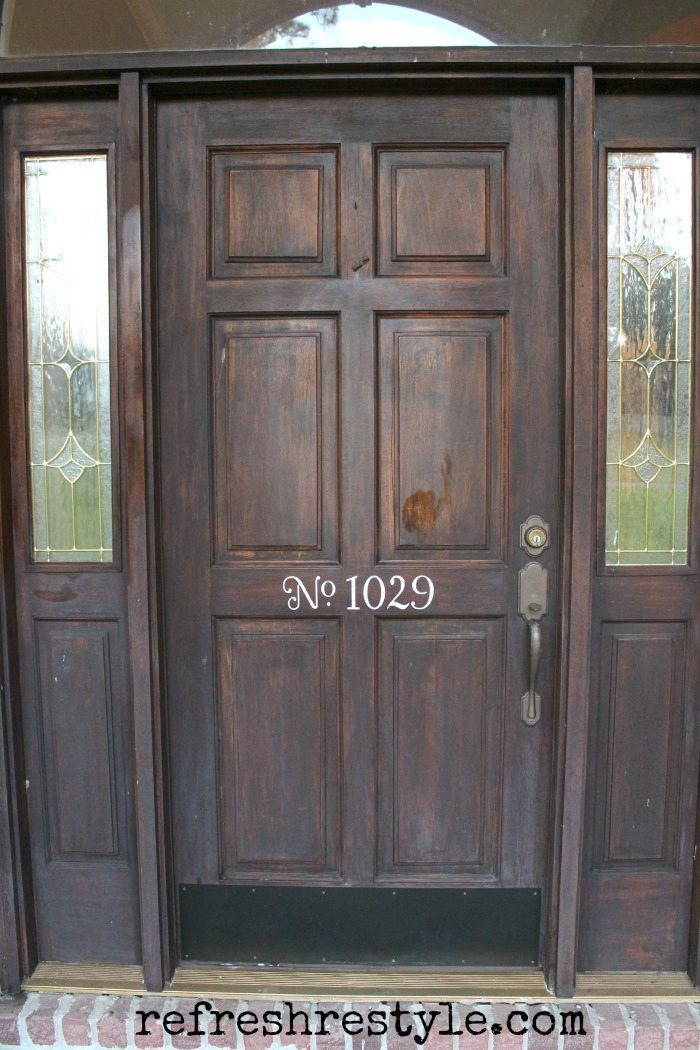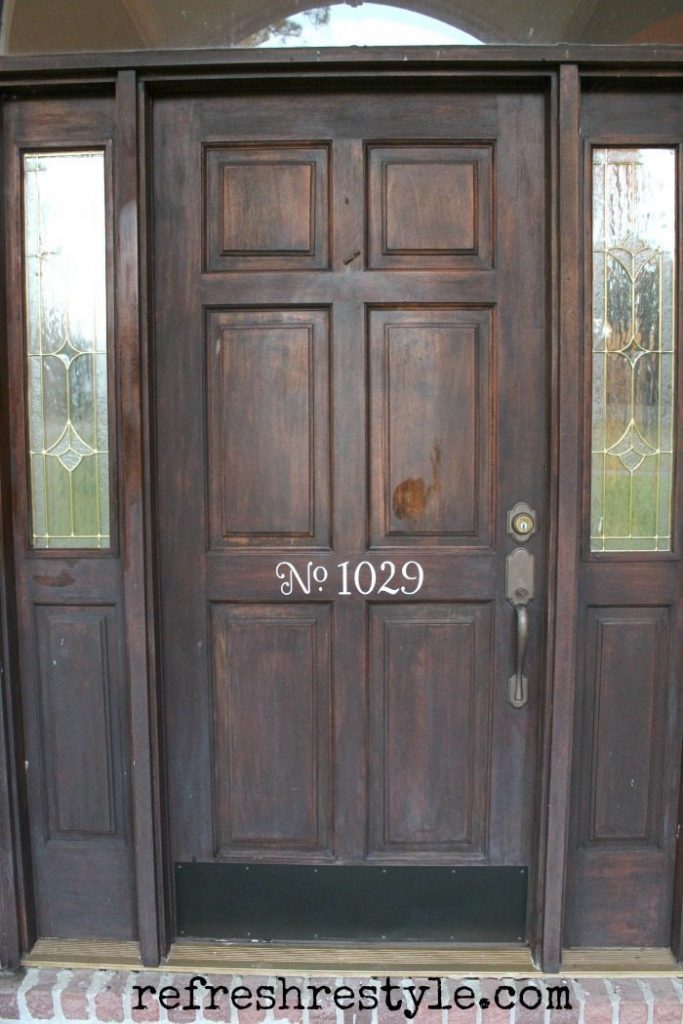 But my door looked like this.  It faces the west and the sun beats down on it really bad.
There was no way that wreath was going on this door!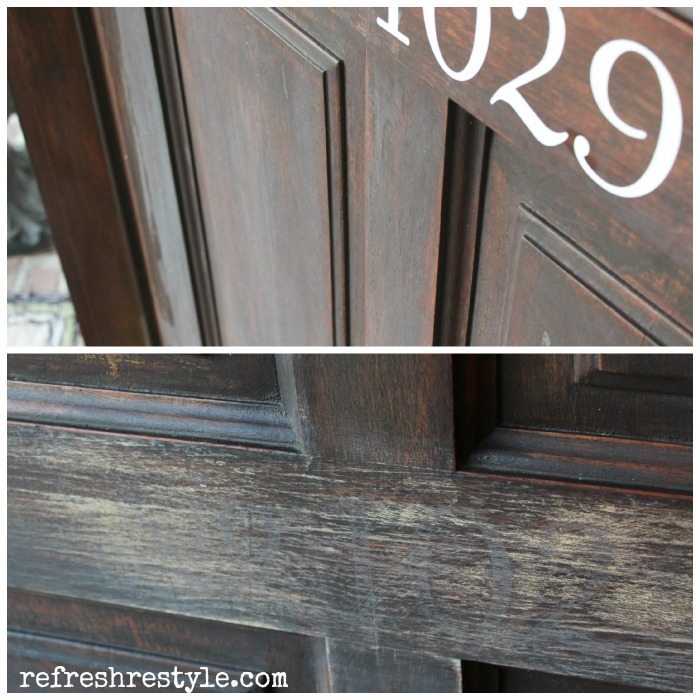 One thing and being lazy that kept me from doing it last year was my house numbers.  For that wreath, I was willing to sacrifice the numbers.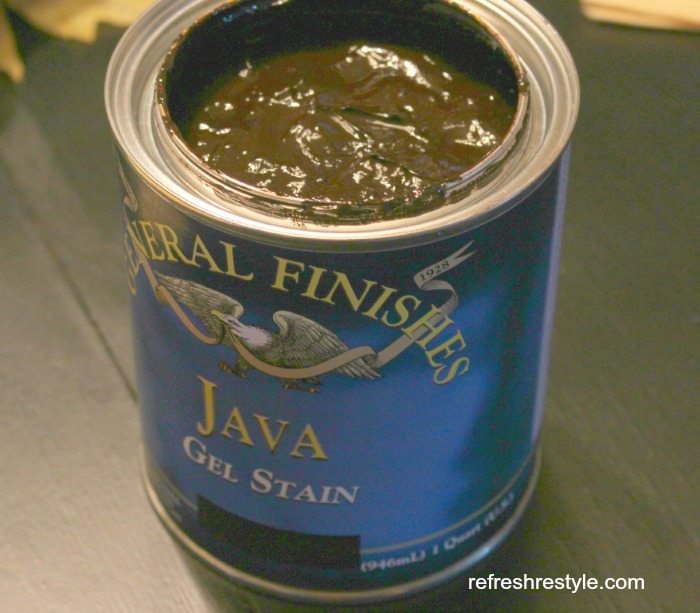 I used General Finished Java gel stain and I loved it! I ordered my from Amazon.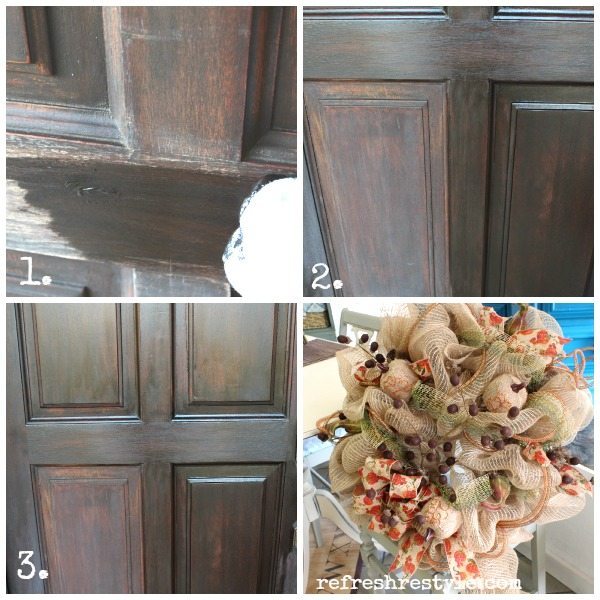 1.  Here I am with a glove and sock on spreading the java gel, before work one morning.
2.  You can see the difference and it looks better already.
3. Really looking good in photo 3.
I ended up putting two coats on.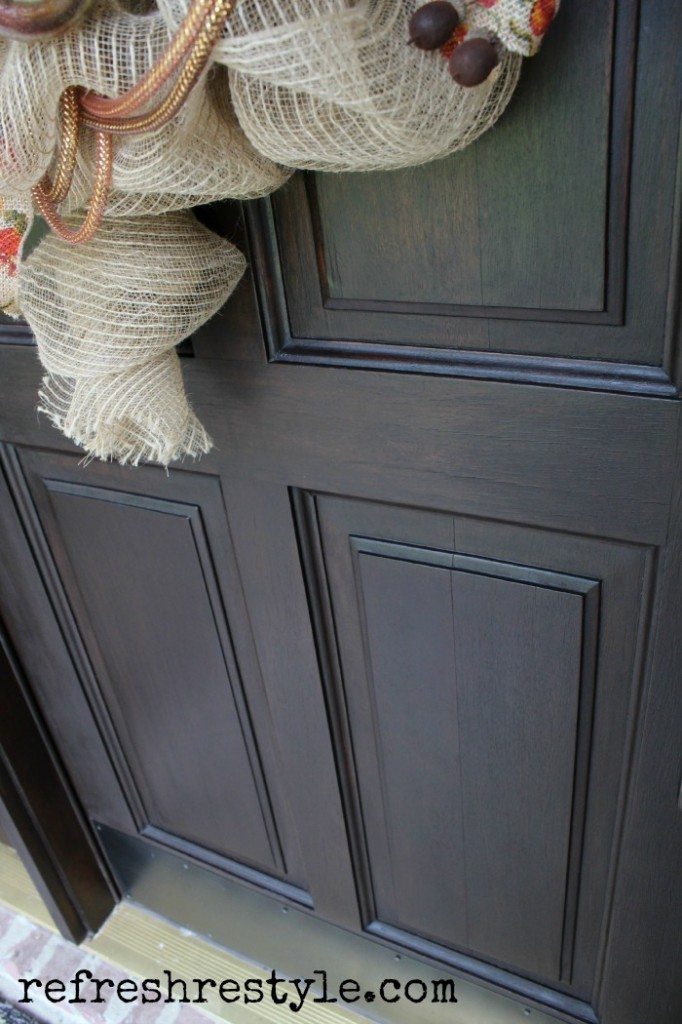 I love the wood door and it looks great now.
All because I fell in love with that burlap wreath 🙂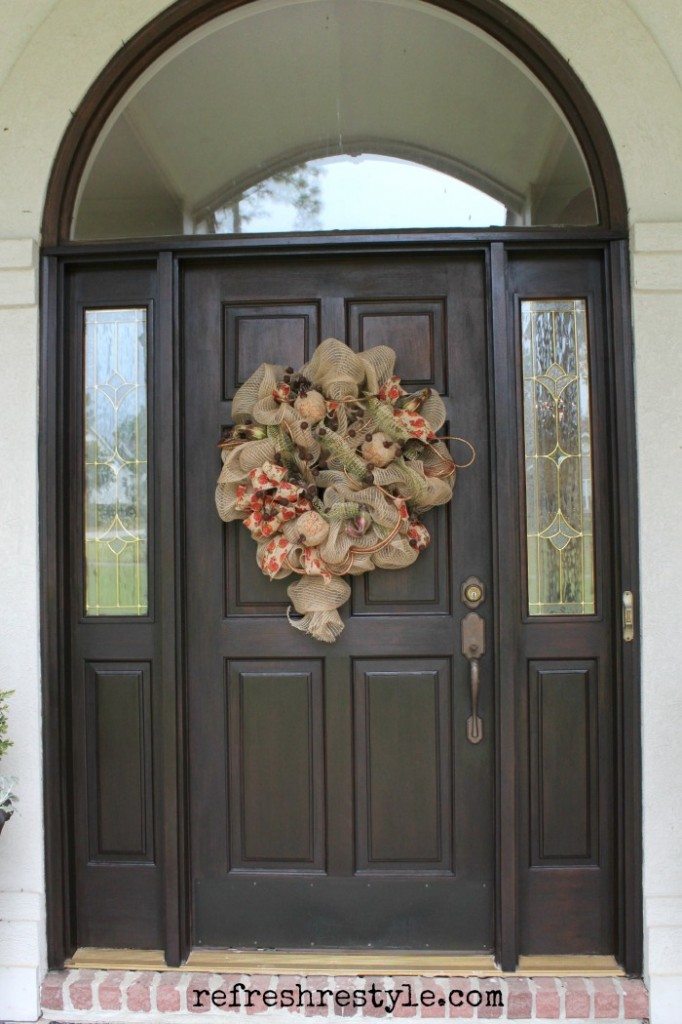 I just need to use my silhouette and cut out new numbers.
This post contains my affiliate link to Amazon for the stain.